Cray Wanderers have been very fortunate the last five seasons to have a genuinely world class photographer capturing our games which are forever stored.  Jon Hilliger first covered Cray Wanderers at the tail end of the 2016-17 season and since then has raised the bar higher season in season out with the quality of his photography.  Here Jon gives us an insight into what makes a first class snapper, a look at what he does for a living and what got him interested in taking up photography.  Jon is a first class snapper and please visit www.hilligerpix.com for a range of his football and sports photography.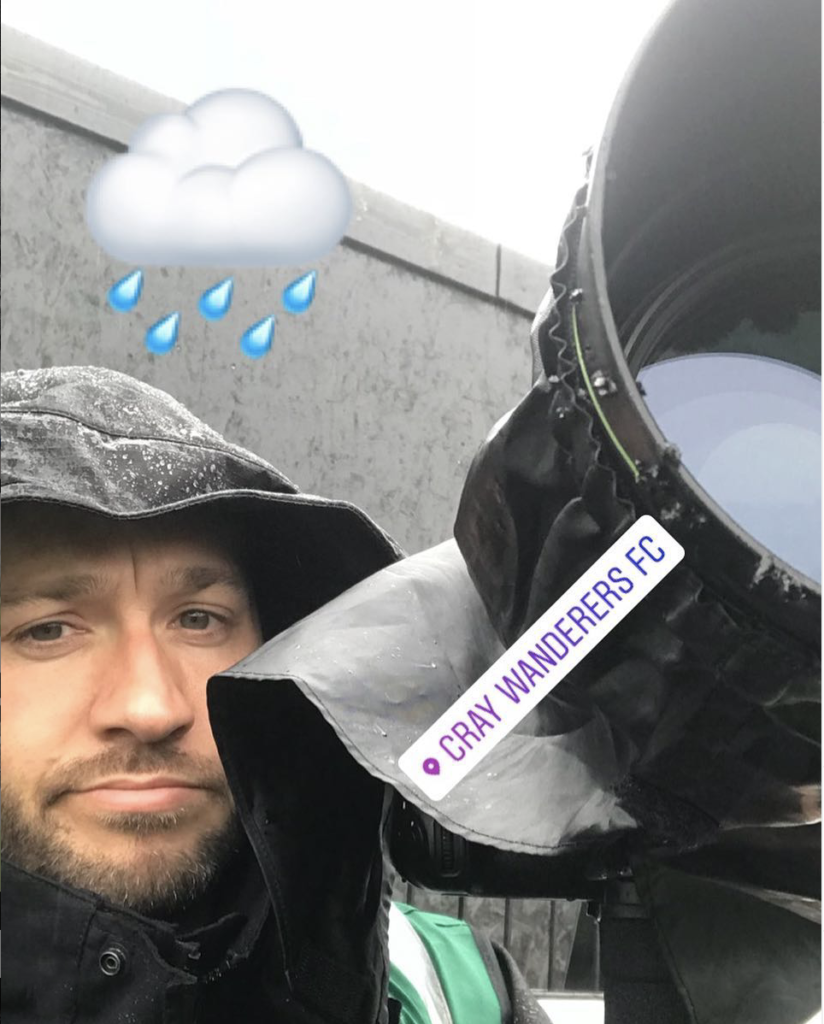 Thank you Jon for taking the time to chat and a big debt of gratitude from myself and the club for the terrific photography these last few seasons especially when taken in a myriad of weather conditions.  Before we go into your photography background just explain to the readers a little bit what you do for a living as it will put life into perspective for people like me who haven't had to work all through the pandemic.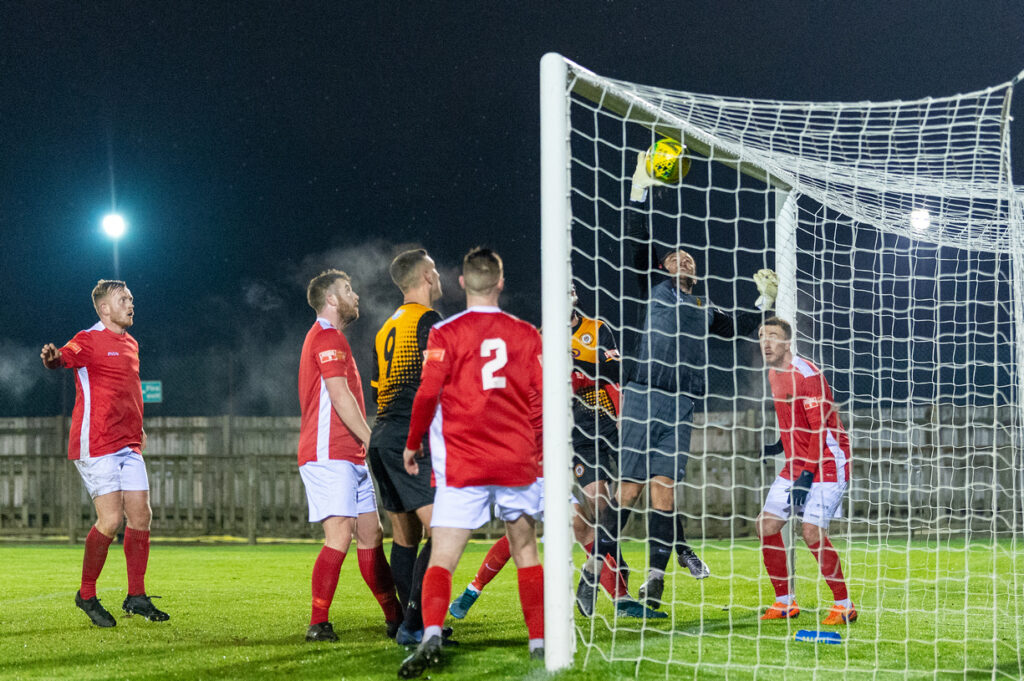 I'm a Police Officer with the Metropolitan Police and within that I am a dog handler. I've got my now 7 year old German Shepherd Suggs who lives and works with me and I spend more time with him than my wife it seems. I work out of Catford and cover all of South-East London and anywhere between Bexley, Southwark, Croydon. Suggs is trained to find people either by scent or if they drop property and they can get smell from that. It is certainly exciting, shift work which can be a pain but you get used to it after a while.
A big thank you to you and your colleagues in the Met. Unfortunately at the moment you only really hear bad things but a bit of redressing of balance needs to be made and the difficulties the men and women and animals of the police force are currently under.
The last few weeks have been challenging I have to say and I get angry reading Twitter but I note it is usually a vocal minority whereas the majority are quite silent. Let's put it this way, I didn't join the job to be liked.
Suggs is a lovely name for a police dog. I take it you were a bit of a Madness fan growing up.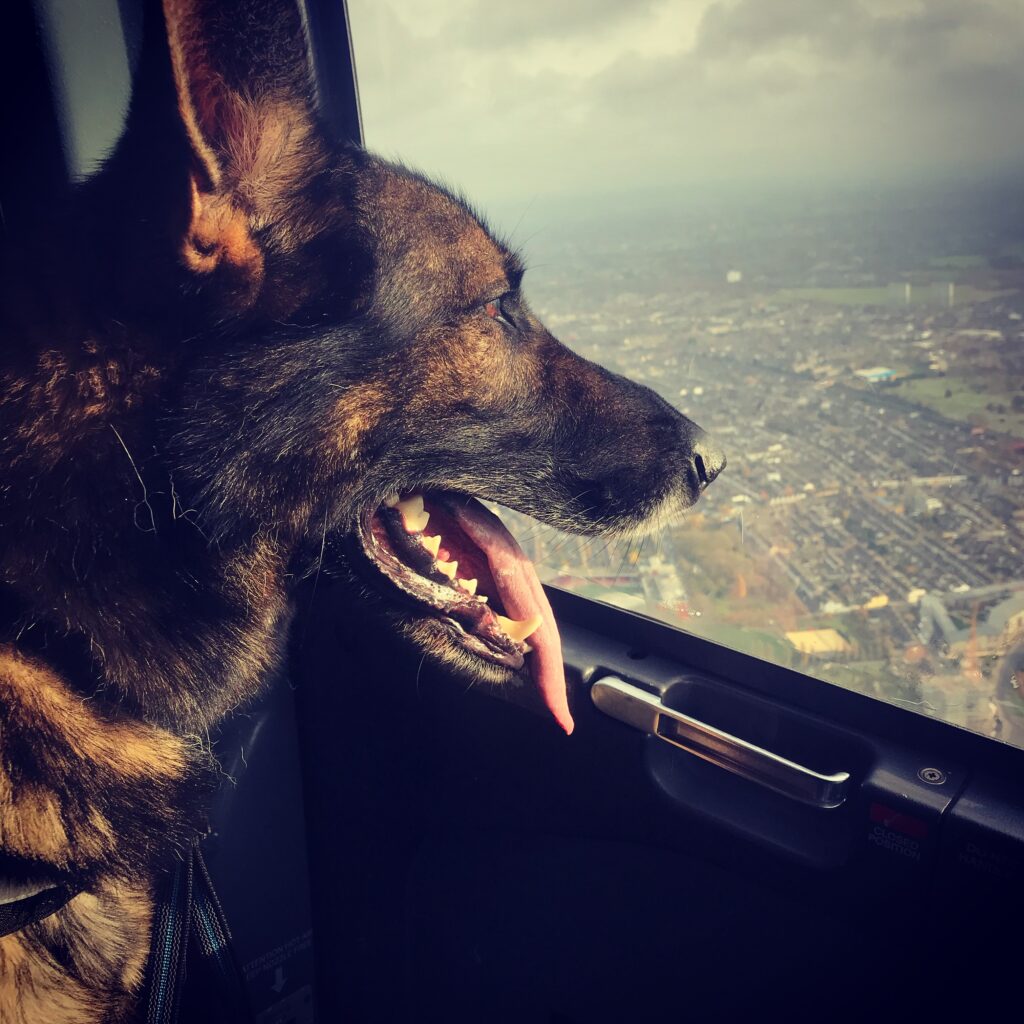 To be brutally honest I didn't name him.  I had a couple of dogs before him that failed so Suggs came to me when he was 2/3 years old from another handler and the whole litter was named after an instructor who passed away suddenly and he was a Madness fan so was named Suggs.
You are quite a fit bloke it has to be said. Did you or do play any sports to a certain level?
Yes, I played football at School and was a central defender and more like the big lump in the centre back position who'd hoof the ball as far up the field as I can. I won't say I was very good and let's just say school level. I used to play a few sports like Hockey at school and I used to swim a lot so my main sport used to be Water Polo. I played up to Great Britain standard and was in the squad with the juniors but as I've grown up my shoulders gave way a bit, everything else is falling apart and that has fallen by the wayside unfortunately. I still play occasionally but not as much as I would like.
Water Polo is a very tough sport which perhaps doesn't get much coverage over here but certainly does in Europe especially Italy, Croatia etc.
It's a professional sport over in those countries and a few of my friends have gone over there to play professionally. Over here it is very much more an amateur game which is trying to get the relevant exposure. That is on my to-do list to perhaps go over and take some photos at a tournament at some point.
So how did your interest in photography come about? When I was growing up I was struck by sports imagery particularly football, World Cups in particular, boxing, cricket etc. Was that how it was with you?
To be honest photography for me has been quite a recent thing. My dad always used to have cameras but was more of a point and shoot snap and nothing sports why. I did used to look in the papers at sports photos and they do paint a picture and tell a story of an event if you cannot be there especially as TV coverage wasn't as extensive in those days.
So my photography took off about five years ago and I always had a little niggle that I wanted to do some camera work. So I said to my wife, I'm going to take up photography and went on websites with expensive cameras and said I wanted to buy this or this and she said "hold your horses, let's see if you are any good first". Luckily her dad is a keen bird watcher and had a camera and he leant me his big lenses which I still have as he then gave them to me. So I dabbled with it, taught myself off You Tube and started shooting stuff. I've always been sporty so knew the route I wanted to go down and love being in and around sport. Every time I went to a football match to watch the mighty Crystal Palace you would see all the photographers walking pitchside and you would look at the cameras and think I want that one or that one looks good. Then when you look on the internet you realise they are walking around with very expensive kit. So mainly learned through You Tube videos and using Suggs as a model and have a lot of photos of him.
I worked at one time with Nick Blue's brother and told him I was looking to get into it and said that Nick played for Cray Wanderers and will have a chat and see if I can get you pitchside for a game. So it was the Dorking Wanderers game in March 2017 and I had a chat with Dorking's photographer who I'm still in contact with. It went from there very quickly and it was a very wet afternoon which seems to be a growing theme for me.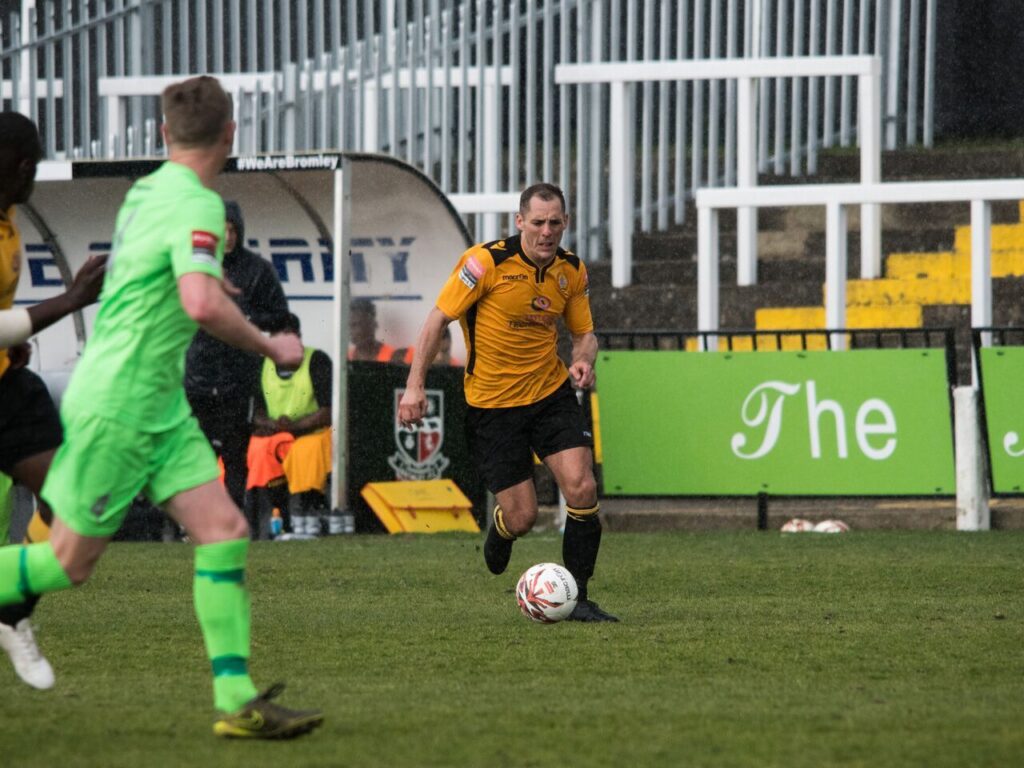 Looking back when I first started coming to games I used to take photos, some were ok but not particularly good for night matches. Is there a particular skill at taking pictures at night games with floodlight glare a problem?
It is a big challenge at night even for me as non-league ground floodlights are not your usual Premiership standards so you can struggle but not impossible if you have the right equipment. Not so easy on a mobile phone though.
I'll always show a debt of gratitude to you when you are at our games especially away matches where I often rely on imagery for match reports and previews and makes them that much better .  One I remember vividly was a Tuesday night game at Whyteleafe which was in February 2019, a wet soggy night but one of our best performances of the season.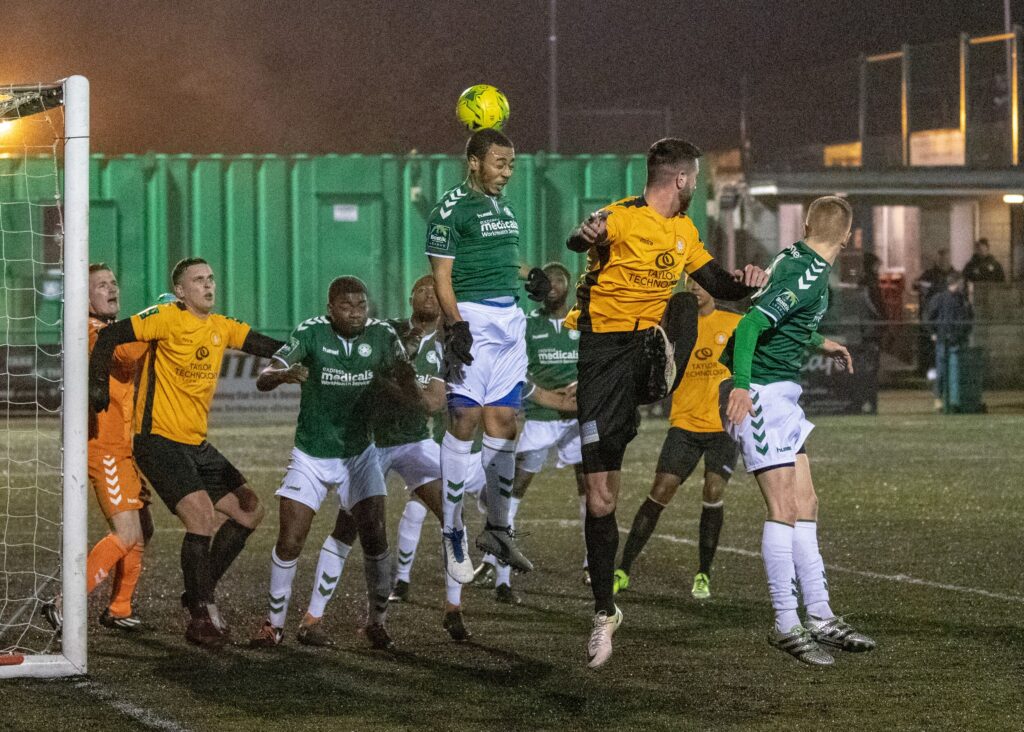 Yes I remember that night as they wouldn't allow me to be at pitchside. I am still learning my trade but it means a lot when people thank you for what you do.
I know you said you are still learning but are there any tips you could give for anyone thinking of taking up photography.
Actually, Ally Maloney was on Twitter saying how she would like to take up a bit of photography and mentioning going on courses. I asked a friend who used to do weddings and asked what courses do you recommend and he said, save your money, go on You Tube as almost everything is there, learn it on that and just get out and take pictures.  If you think it is a good photo and it is a good photo who cares what other people thinks, and sometimes beauty is in the eye of the beholder. Just get out and practice, practice, practice.  Take a lot of photos and slowly but surely keep watching tutorials. I haven't even scratched the surface as to what my cameras can do but always willing to learn. This season since lockdown and the league was null and voided I've been going down to Bromley to some of their games and stuck a remote camera behind the goal and I learned how to do that from You Tube. I was quite impressed if I do so say myself at some of the photos I took. So my main tip is don't stop and go out and take a lot of photos.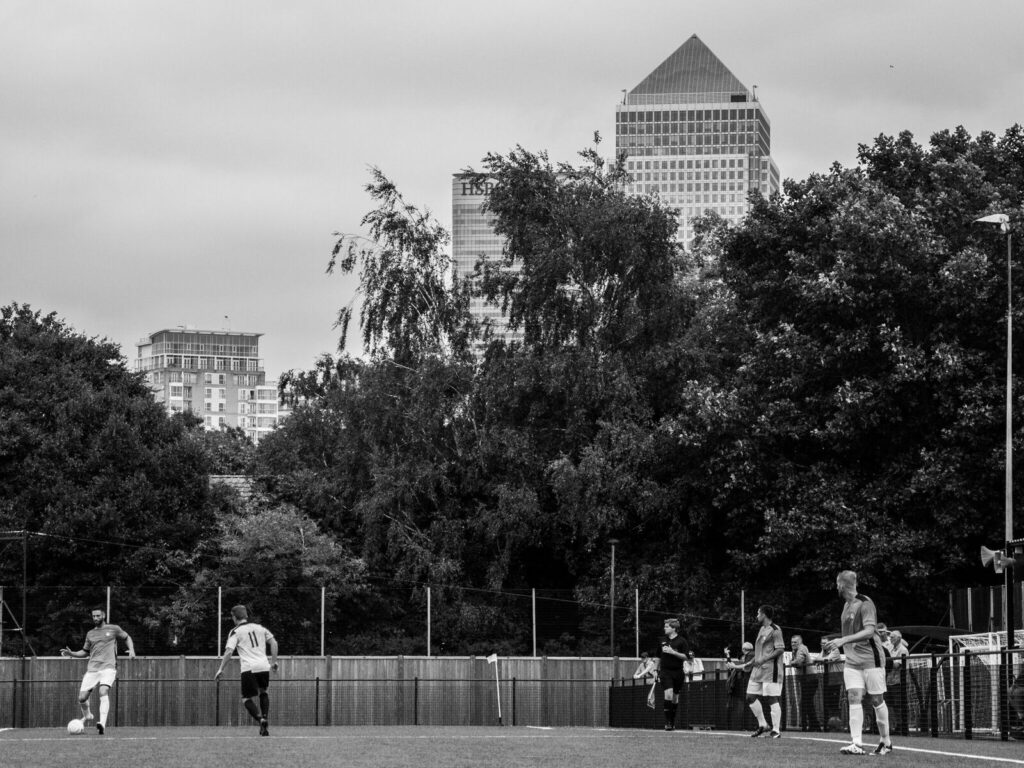 I have to say I tried taking some photos back around 2010-11, I went to Stonehenge and thought I had taken the very first selfie with the side of my face with the monuments in the background. Then everyone went and done it. Also down at Windsor by the pondside I took a good snap of all these ducks, geese and swans walking about and I think that is where people get interested isn't it with nature snaps. Can it also be an expensive hobby with upgrades, websites and so on?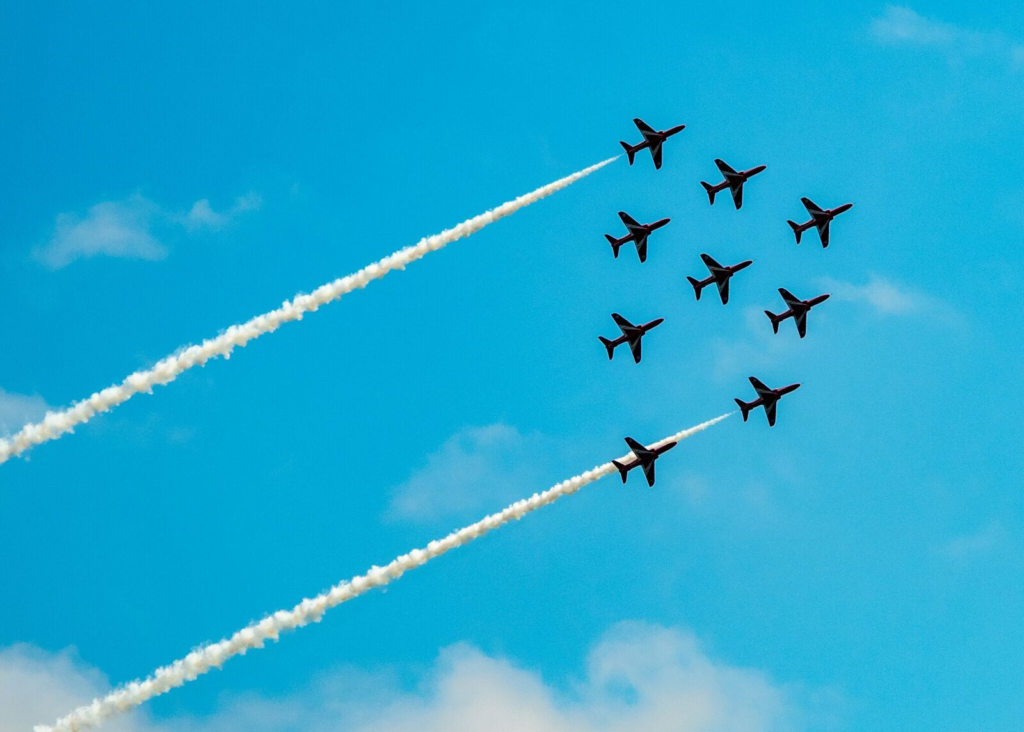 It sounds like you were an early trendsetter with the selfie. Well I have my ready-made model in Suggs and he just has to sit there and I practice taking photos of him but if you haven't got a Suggs go out and take photos of nature and if you like the look of it and take a lot, then you can learn and see what you have done and if there is one in particular you can think how did I do that, and take these skills on to something else.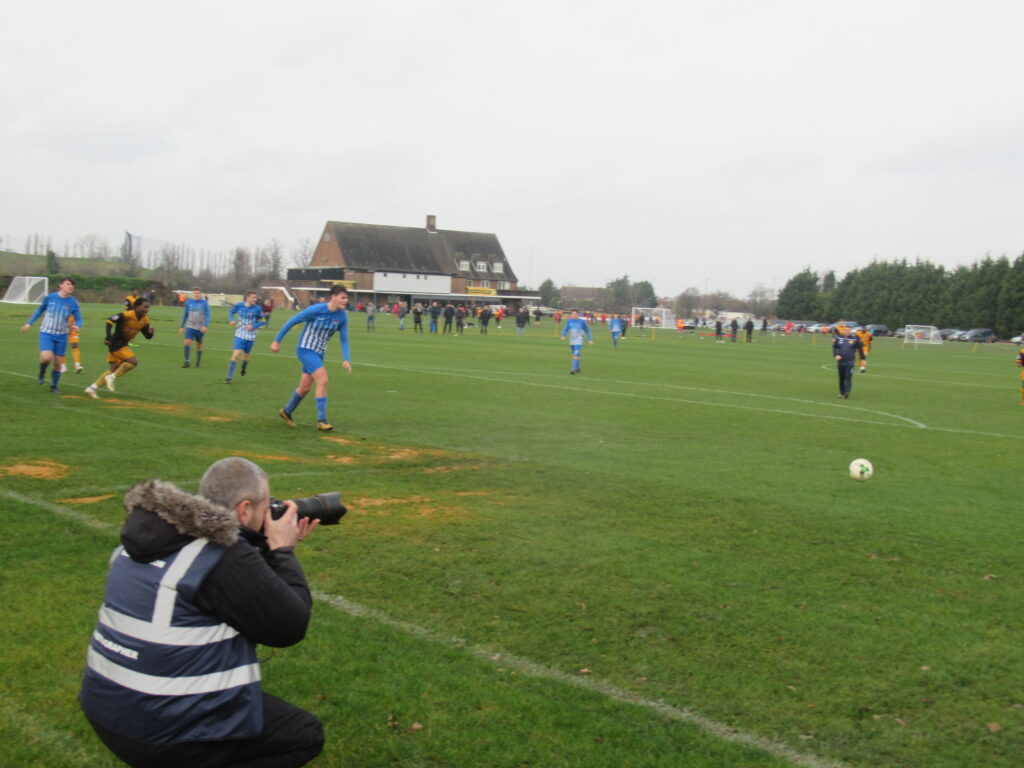 In terms of cost equipment wise the basic standard entry level camera can provide amazing photos. It isn't the camera it is the person taking the photos that counts. Some of those cameras though will not help for fast moving sports as you don't have the shutter speed. If you want to get into sport you might have to invest a bit more for a better camera with a decent shutter speed or else you might struggle. It is a hobby and can be expensive. I try to make a bit of money on the side of it with selling on photos and I do some for the Met Police Boxing Club and boxers pay for photos from me.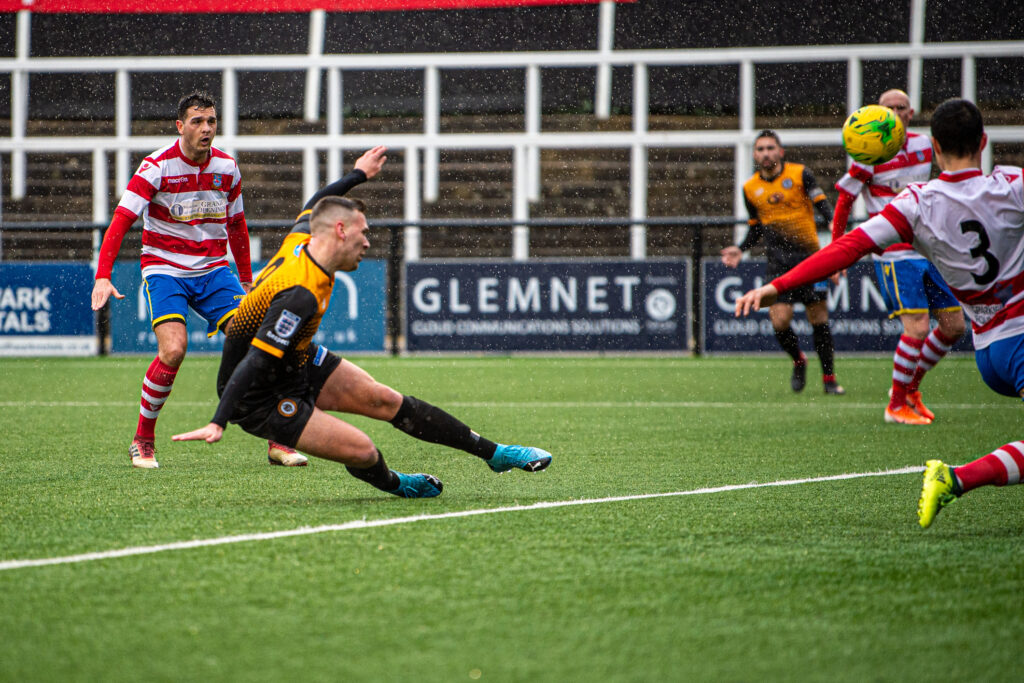 The problem we have is we do not have an official Facebook page but do have a Cray Massive Group page where you can post your photos or other people can which although not perfect adds contributions from supporters perhaps better than a page with only one or two admins. So I try to publicise your website each time I post one of your pictures.
For my website over the winter I've changed my website host so it is a slightly different layout but will be easier for you to download pictures and after a match as well. I've been trying to get my back catalogue onto the website and a few matches missing but almost there. So more than happy for you to plug the website where you can. Although as you say we don't have many contributors who post there is a larger following of people who just prefer to go on there for their fix of Cray Wanderers and football as they miss it so much so people will see photos and posts without having to contribute.
You mentioned you've attended and worked on some Bromley home games. How do you go about doing that in the current Covid climate and the lack of people that can attend games?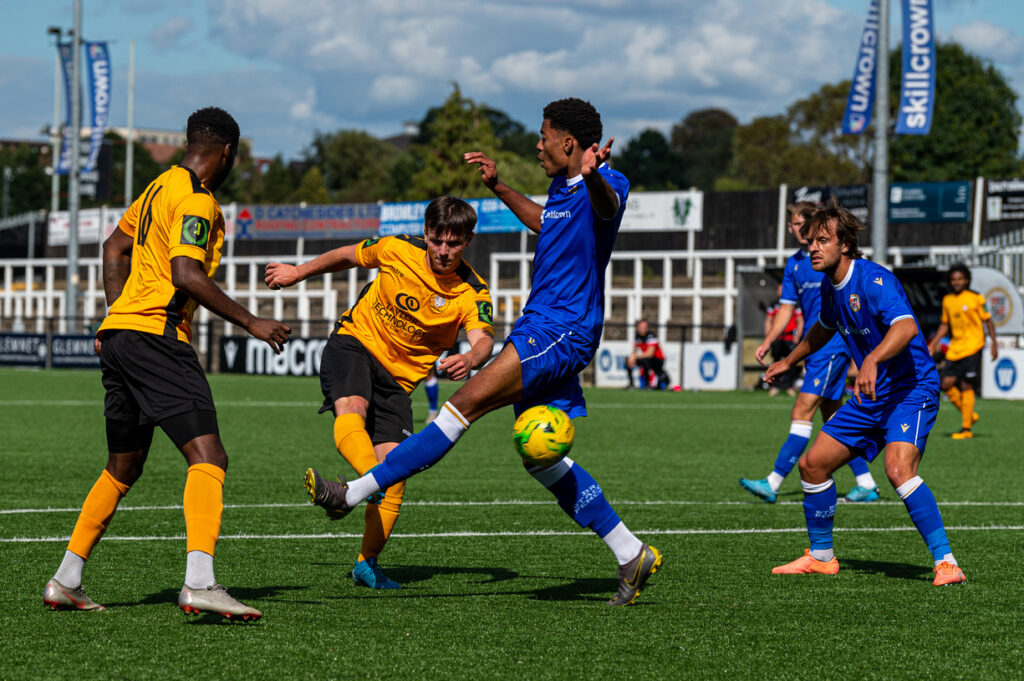 I'm fortunate that I have a National League licence so it is a question of emailing David Cooke, the stadium manager and he puts me on the list if needed. I've been trialling a new work flow system which will aid Ozay Booth and yourself next season with posting game time photos meaning these can be uploaded quicker. So during one of the games, Bromley were trialling it and my photos were going on their Twitter feed during the match and goal photos. So it has been working to get myself up to speed as it has been stop-start the past year and also had an accident at work so it has been a weird.
I think with non-league football it doesn't really have that national reach. You have the Non-League paper but not so much TV coverage so you actually need photographers at a game to try and tell the story and what happens in a game. Otherwise it is just tweets with no imagery so it does help to have photos available.
As mentioned I did try to take photos at games but also tried doing a match report and try filming goals which made it hard to juggle all three so your presence has certainly been a godsend to me or even if you are not a game as conscious you cannot make every match that you are out there somewhere.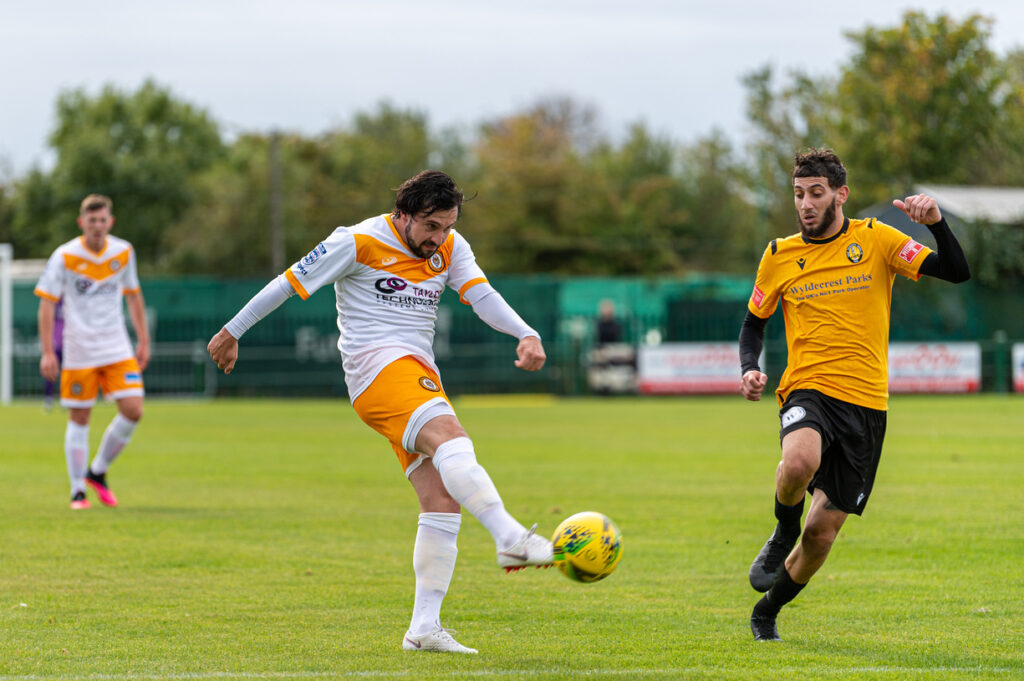 If I'm not at a game it is because of work commitments or my wife has cracked the whip. I think the beginning of this season and last I tried to get in as many away games as possible. I did East Thurrock, Moneyfields, Uxbridge and of course the famous Bristol Manor Farm game. That was so dramatic with the controversy, what happened to Rhys Murrell-Williamson during the match and how we pulled through at the end with the penalties. It was very dark there too and was struggling a bit I have to say.  I was looking through the photos the other day and I know it was before the controversy but it was the photo of Ben Mundele celebrating which is one of my favourites of him eyes closed, fists clenched jumping in the air after scoring.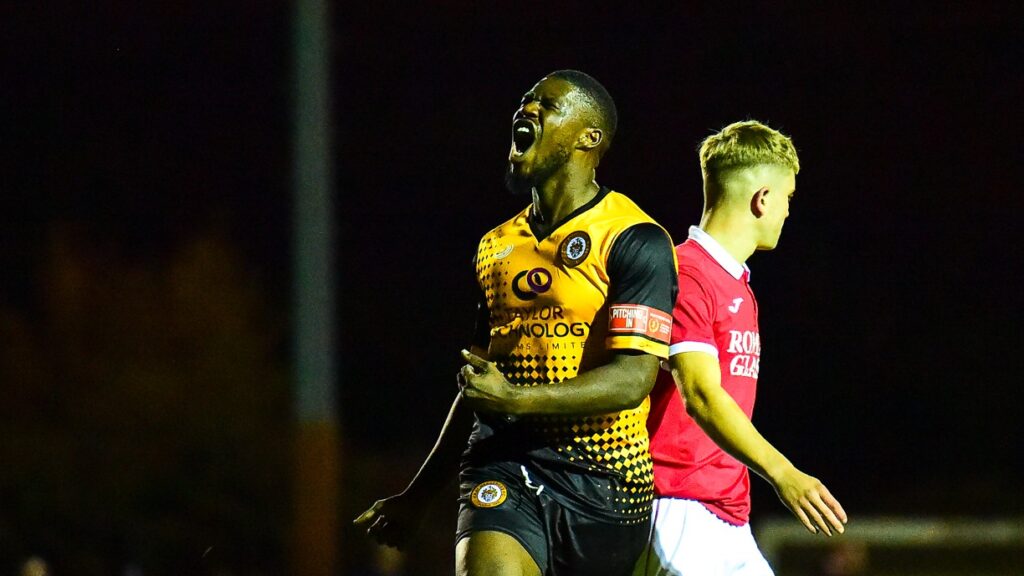 Thank you so much Jon for your time, good luck with the rest of Bromley's season and with the rest of your website upgrade.
Just one last point one thing photographers love at football and a note to players is to run towards the cameraman when you are celebrating. Don't turn away and we want a celebration in front of the camera and not away from it. I know Joe Taylor did after scoring his 30th goal last season and Tom Carlse and Nathan White know where I am but we need others to do it too.