Hi All, Members and Friends of the 100 Club.
Yesterday, prior to the Cray Wanderer's fixture v Merstham, (Cray won 3-1}.
the Club held a luncheon to thank all of this season's Sponsors.
Amongst the gathering was a very special guest.
We were delighted and honoured to have present a 100 year old ex. Cray
player, George Taylor, goalkeeper.
Yes, 100 years old. He first played for Cray in 1938 and is still going strong.
We offer our very best wishes for many more years.
We were further pleased when George agreed to make the Draw for us.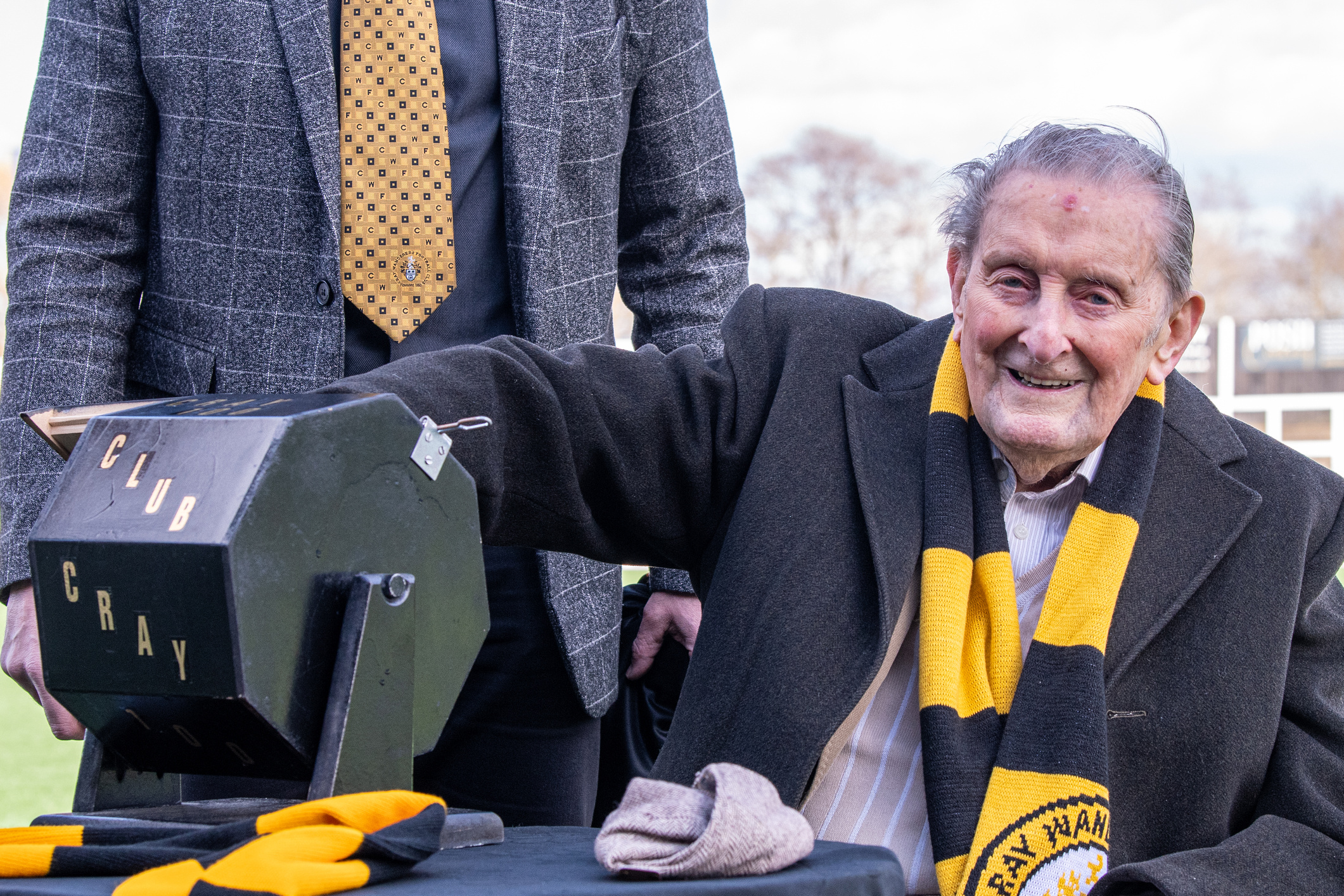 Herewith are the lucky Winners that George produced.
1st Prize, £150 went to holder of number 6, Mr Steve Blendell of St. Pauls Cray. Kent.
2nd Prize, £65 went to, Mr James Jackson of Welling, Kent, holder of number 28.
3rd Price, £35 went to holder of number 37, Mr. Phil Collins of Orpington, also of Kent.
Congratulations to our trio of Winners.
The March Draw is scheduled for half-time during the fixture against Bognor Regis Town FC
on Sunday 29 March.
Many thanks to all of our Members, your support is highly appreciated.
Best of Luck,
Regards,
Kerry.
K.Phillips.
CWFC Life President & 100 Club Administrator.