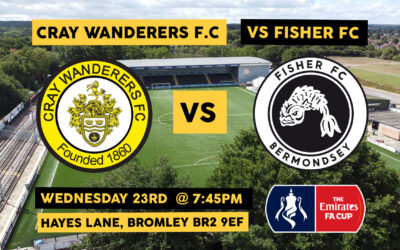 Cray Wanderers play host to a Fisher FC on Wednesday 23rd September @ 7:45pm Kick Off! The capacity will be limited to a maximum of 600 spectators and the event must be all ticket meaning no tickets will be available to purchase on the day. Tickets are on...

If you haven't gotten your hands on any CWFC merch yet,
then head over to our shop and take a look at what we've got!