Hi, Members of the 100 Club.
Yesterday saw the November Draw take place during half-time in the game between
 Cray Wanderers & Potters Bar Town FC, (Cray won 4-0).
Emmanuel Oduguwa is a young man currently playing in Cray's youth set-up. He was
at the game as a spectator so we persuaded him to pick out the numbers for us.
Here are the Winners that Emmanuel came up with.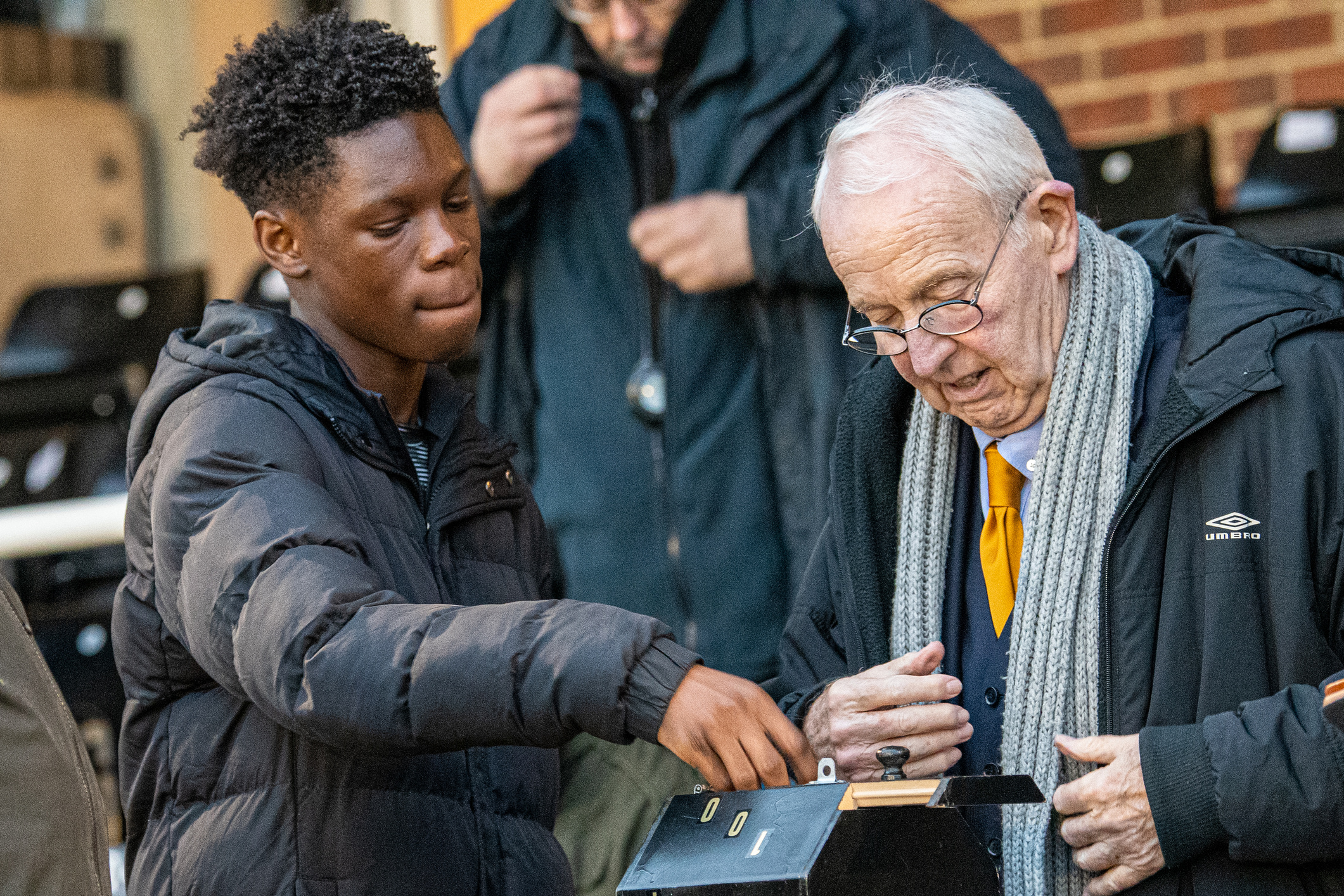 1st Prize, £150, went to holder of number. 29, Mike Green of Gillingham Kent.
2nd Prize, £65, went to number 18, held by Carole Phillips, (My wife!), who, because it's
Christmas I guess,  agreed to split her winnings 50/50 with the Club.
3rd Prize, £35, with holder of number 9, goes to John McArthur of Manor Park, London,
who is very magnanimous in donating all of his winnings back to the Club.
Congratulations to all our Winners.
The Draw for December is scheduled to be made on Boxing Day when Cray are due to play
Leatherhead FC. This might change however if circumstances prevail.
So, if you are thinking of coming along to watch the game, and the Draw, check here on the website
for any possible changes.
Wishing  you All a really Merry Christmas and a Super New Year.
Kindest Regards,
Kerry.