Cray Wanderers 2022-23 Season Review – A Season for the Record Books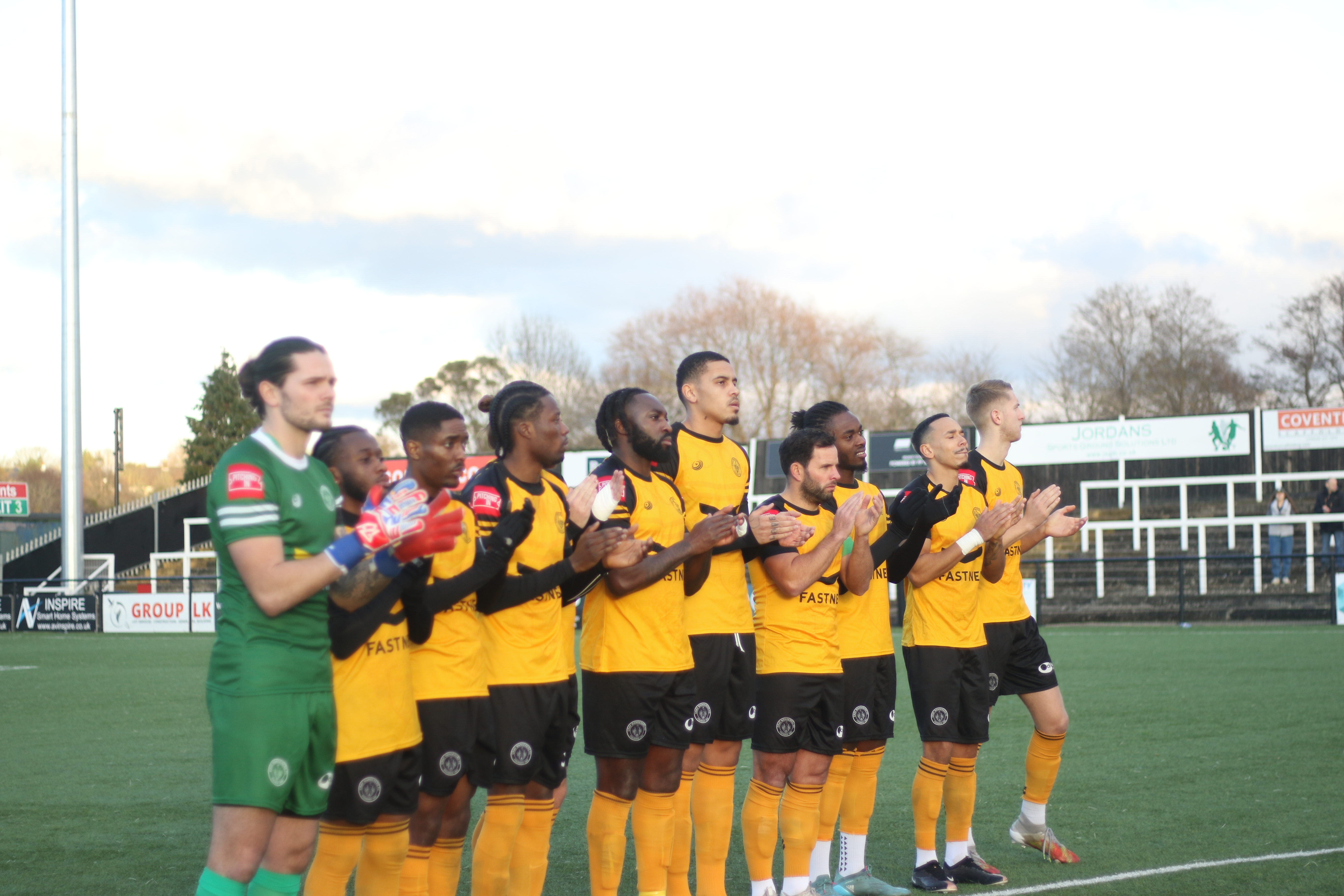 Photos:  Ozay Booth, Jon Hilliger, Jonas Lustosa, Ben Keayes
Cray Wanderers began the 2022-23 season still an Isthmian Premier League club following the last day's escape from relegation on 23rd April, 2022.  Manager Neil Smith who was appointed with six games to go in March 2022 continued on to the new season and the main priority was to not have a repeat of the previous season's struggle and become more competitive and harder to beat.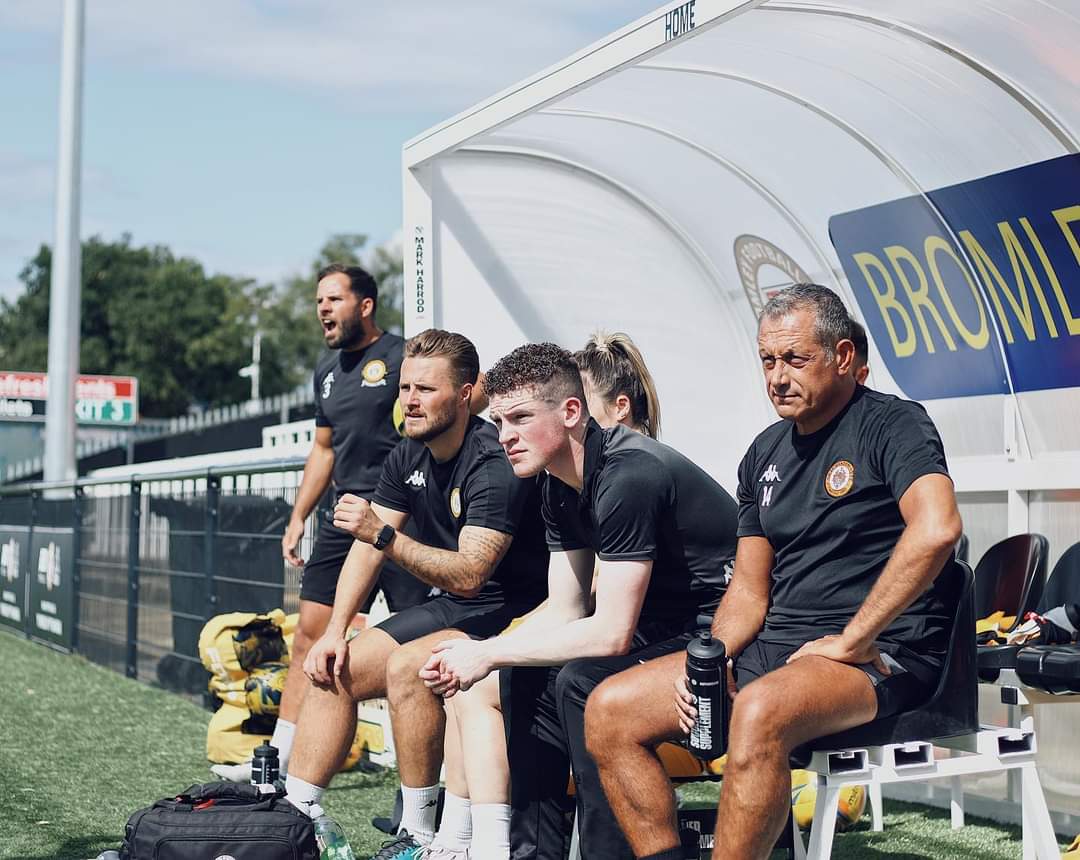 Neil along with his Assistant Tim O'Shea and his talented match day team with goalkeeping coach Alfie George, a new signing as physio and delaying her retirement for another year, Emily Sawyer and kitman Paddy Gray set about building a new squad if slightly trimmed down with two key planks of last season's squad and dual captains, Anthony Cook and Sam Wood at its core.  Key new players in all positions included goalkeeper Shaun Rowley previously with Matlock Town and Carlton Town.  Central Defenders, Jalen Jones from Braintree Town, Sinn'kaye Christie from Haywards Heath Town, Harold Joseph from Enfield Town and former Cray Wanderers Player of the Year Alex Bentley from Bowers & Pitsea and Roman Charles-Cook on loan from Sutton United.  In midfield experienced Billy Crook from Aveley, Mitch Chapman from Ramsgate, Sam Skeffington from Bromley along with Jacob Munting who both had short spells with the Wands the previous season.  Nyren Clunis who had played 486 games for Dulwich Hamlet signed from Kingstonian in midfield/out wide and Michael Ademiluyi also from Bowers & Pitsea.  Up front, Tom Derry signed from Welling United, Gary Lockyer from Ashford United and Dan Bassett from Carshalton Athletic.  The team looked to be one with experience but still a lot more mileage on the clock.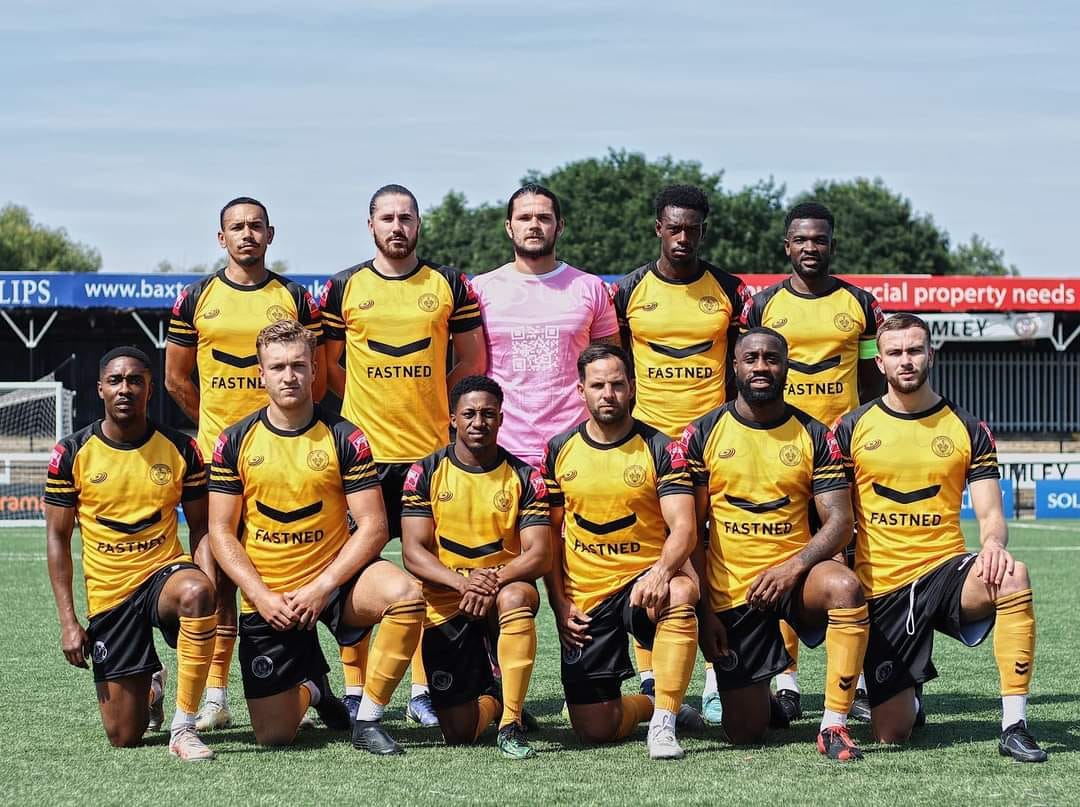 Cray Wanderers before a pre-season friendly with Bromley U23s – Back row l-r: Dan Bassett, Tom Derry, Shaun Rowley, Sinn'Kaye Christie, Anthony Cook – Front row: Nyren Clunis, Mitch Chapman, Michael Ademiluyi, Sam Wood, Harold Joseph, Jacob Munting.
It has to be said pre-season was a little underwhelming in terms of results but by the start of the season on 13th August there was a quiet optimism amongst supporters that the doomsayers predictions of another season of struggle for Cray Wanderers would be proved wrong.
The season began with a tough one away to promotion favourites Billericay Town on definitely the hottest day of the season.  The Wands were unfortunate to come away with nothing after going in front through Dan Bassett before half time but eventually were beaten 2-1 with ex-Wand Chris Dickson (who would become something of a thorn in the Wands side during the season) levelled from a penalty before Billericay scored a winner five minutes from time.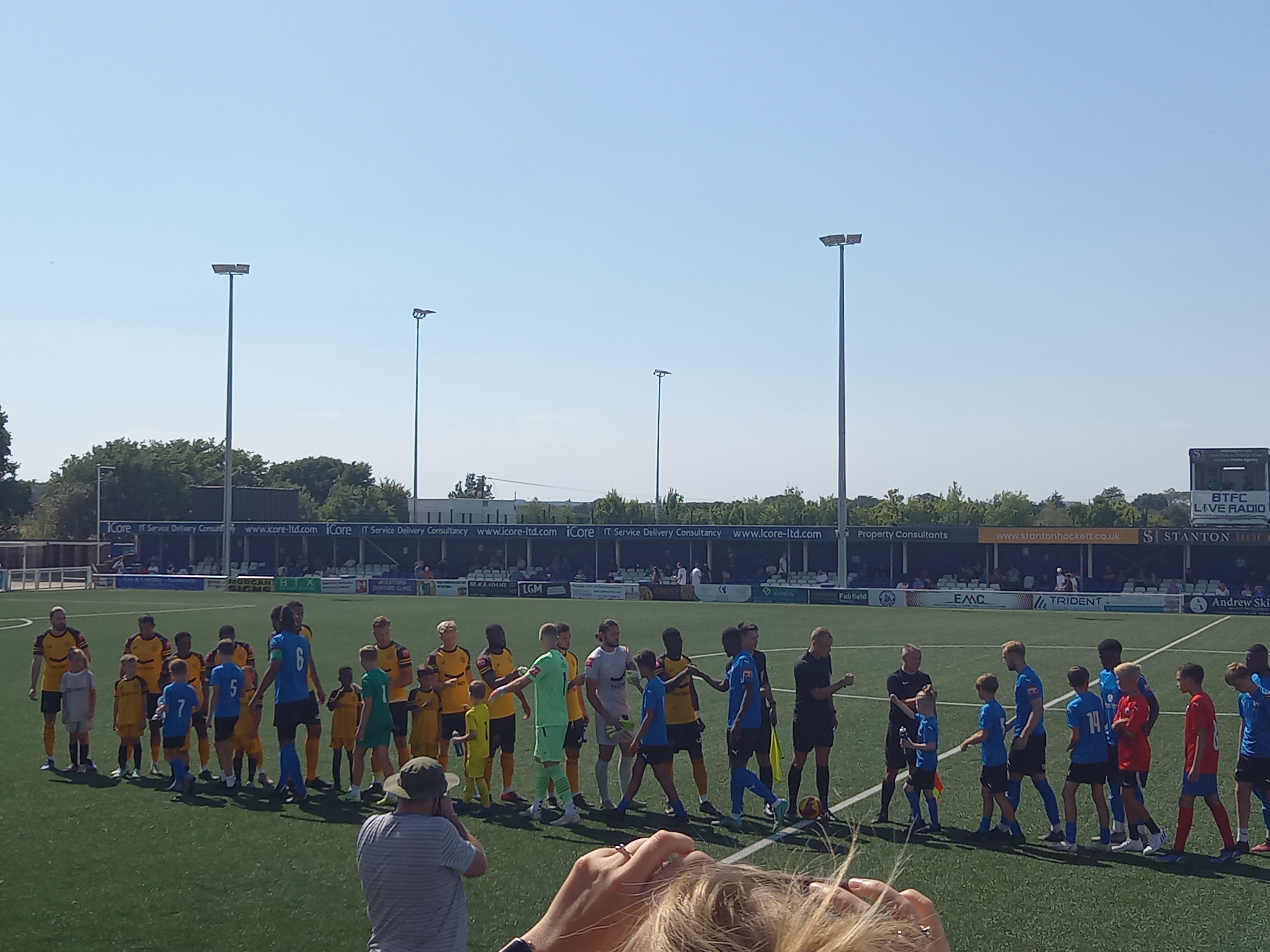 Cray Wanderers and Bognor Regis Town were regular opponents in the opening weeks of the season having been drawn together in the FA Cup and the first midweek home league fixture on Wednesday 17th August ended in a 2-2 draw after goals from Joseph and Clunis put Cray two nil up but a decent first point of the season.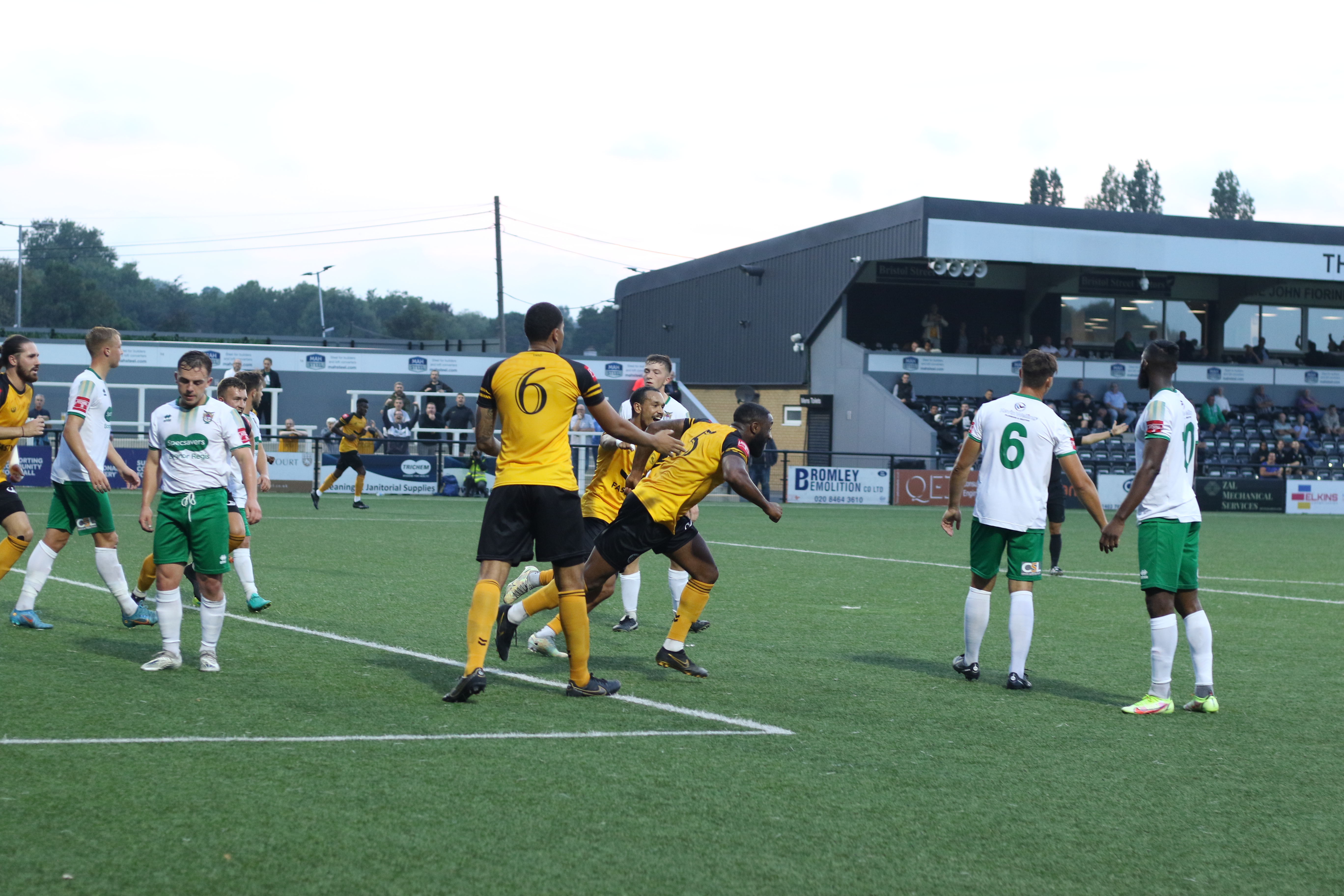 This was followed by a tight game at home to newly promoted Canvey Island and looked to be heading for another draw but deep into injury time, Billy Crook steered home for a big three points.  One other major factor here saw what would have been a very successful use of the loan system with Ben Krauhaus coming on as substitute having joined from Bromley and remained with the club until December. Great co-operation with Bromley, Gillingham, Leyton Orient and Luton Town saw a handful of talented players having successful spells with Cray Wanderers during the season.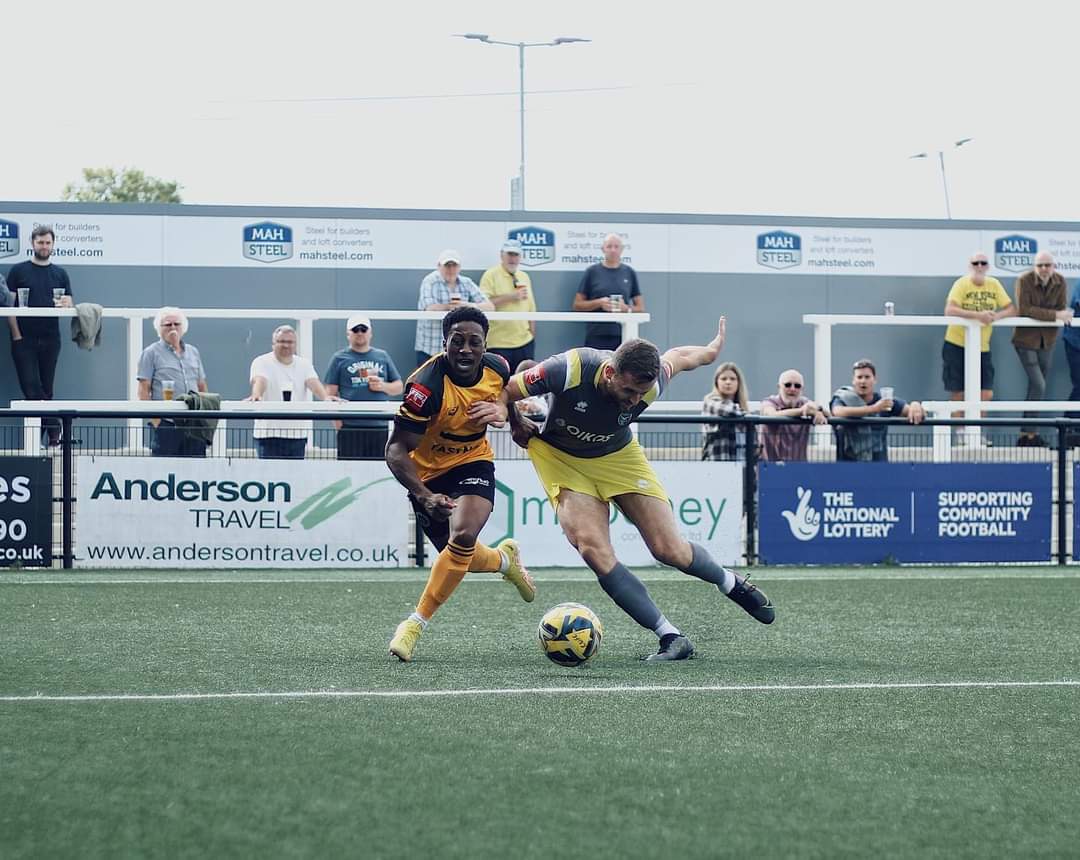 The unbeaten run stretched to three games after a Friday evening game at Bishop's Stortford where a goal from Mitch Chapman ten minutes earned a deserved point against the eventual Isthmian Premier champions.   The Bank Holiday weekend fixtures were completed on Monday 29th August with a 1-0 win at home to Margate with a well taken Bassett goal meant the Wands ended August in 7th place, unbeaten in four with Potters Bar Town perhaps the surprise early league pace-setters.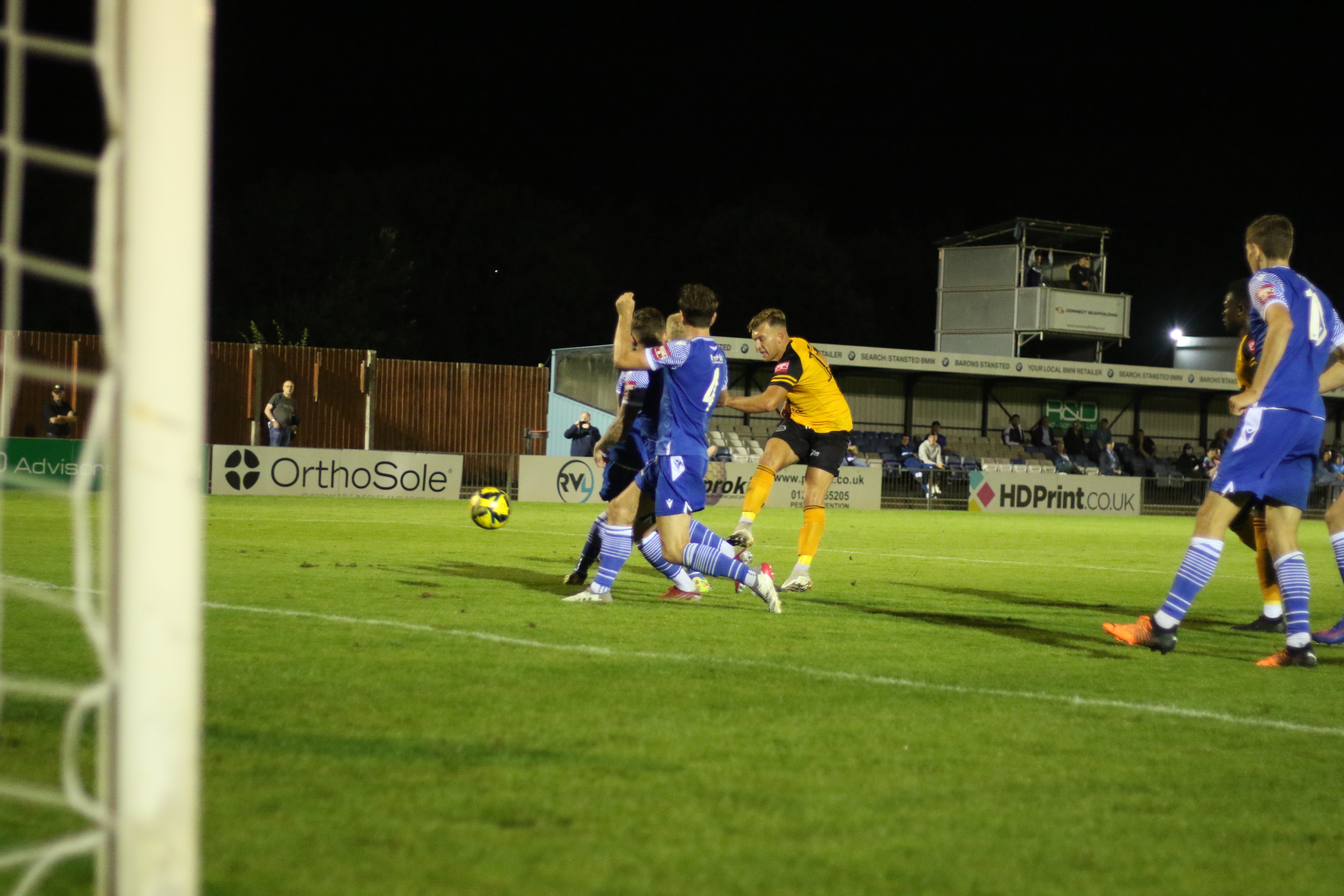 The start of September saw the 1st Qualifying Round of the FA Cup and the Wands headed to Bognor Regis Town on the 3rd September and an entertaining tie ended 2-2 with the Wands goals coming from Lockyer and Ademiluyi but ultimately at this stage of the season a replay was the last result the teams wanted and four days later, the Wands were well beaten by a slick Bognor side 4-0 and probably an occasion which you can count on the fingers of one hand where the Wands didn't really do themselves justice on the night.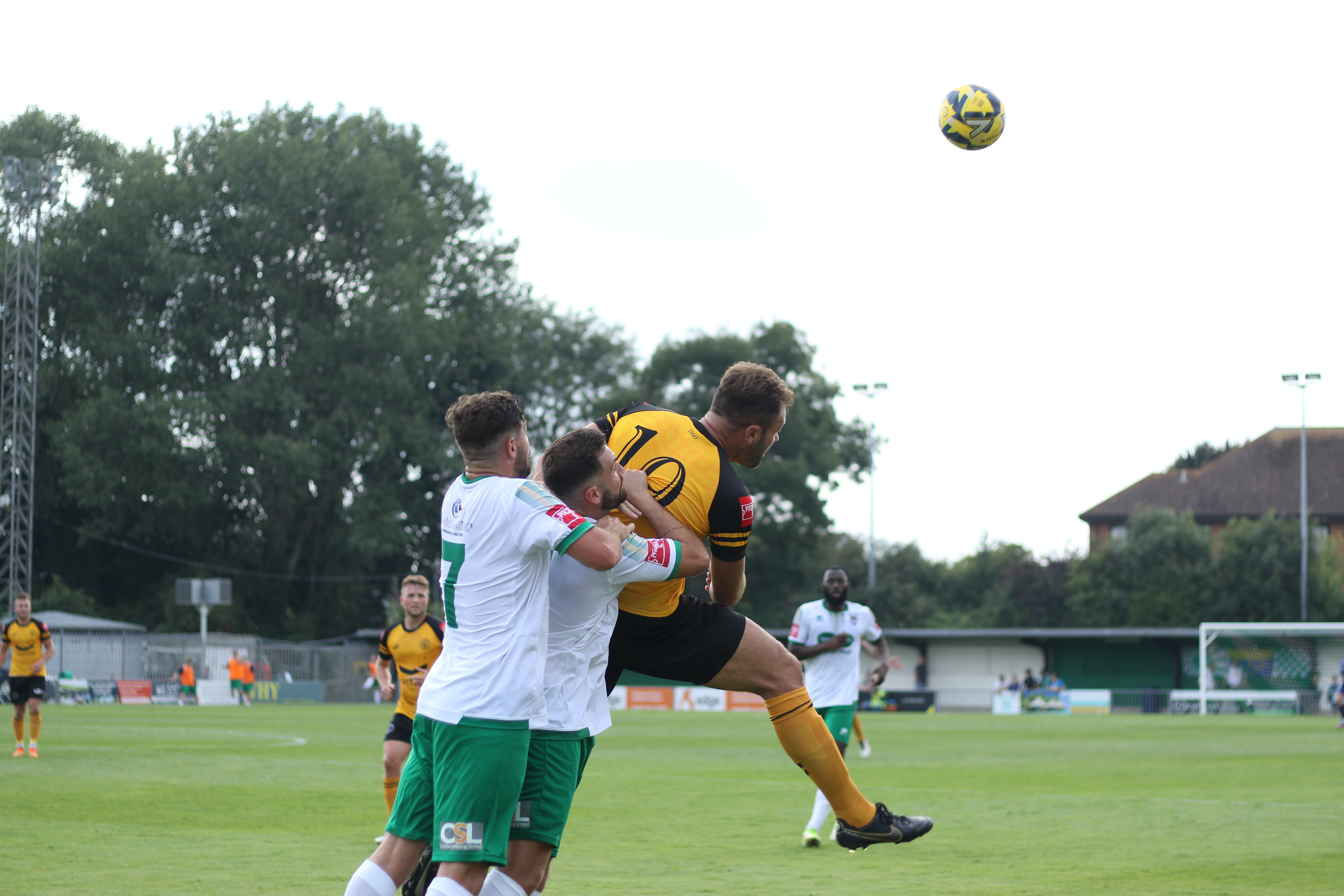 A day after the replay HM Queen Elizabeth II passed away and the weekend fixtures were rightly postponed so the the return fixture for clubs would be midweek and on Tuesday 13th September, Cray headed to Folkestone Invicta for the traditional midweek visit and saw one of the Wands finest away performances of the season, twice coming from behind to win 4-2 with goals from Tom Derry, his first for the club, Sinn'kaye Christie also getting off the mark and in the second half goals from Sam Wood and Bassett rounding off a great night's work for Cray and now up to 5th place.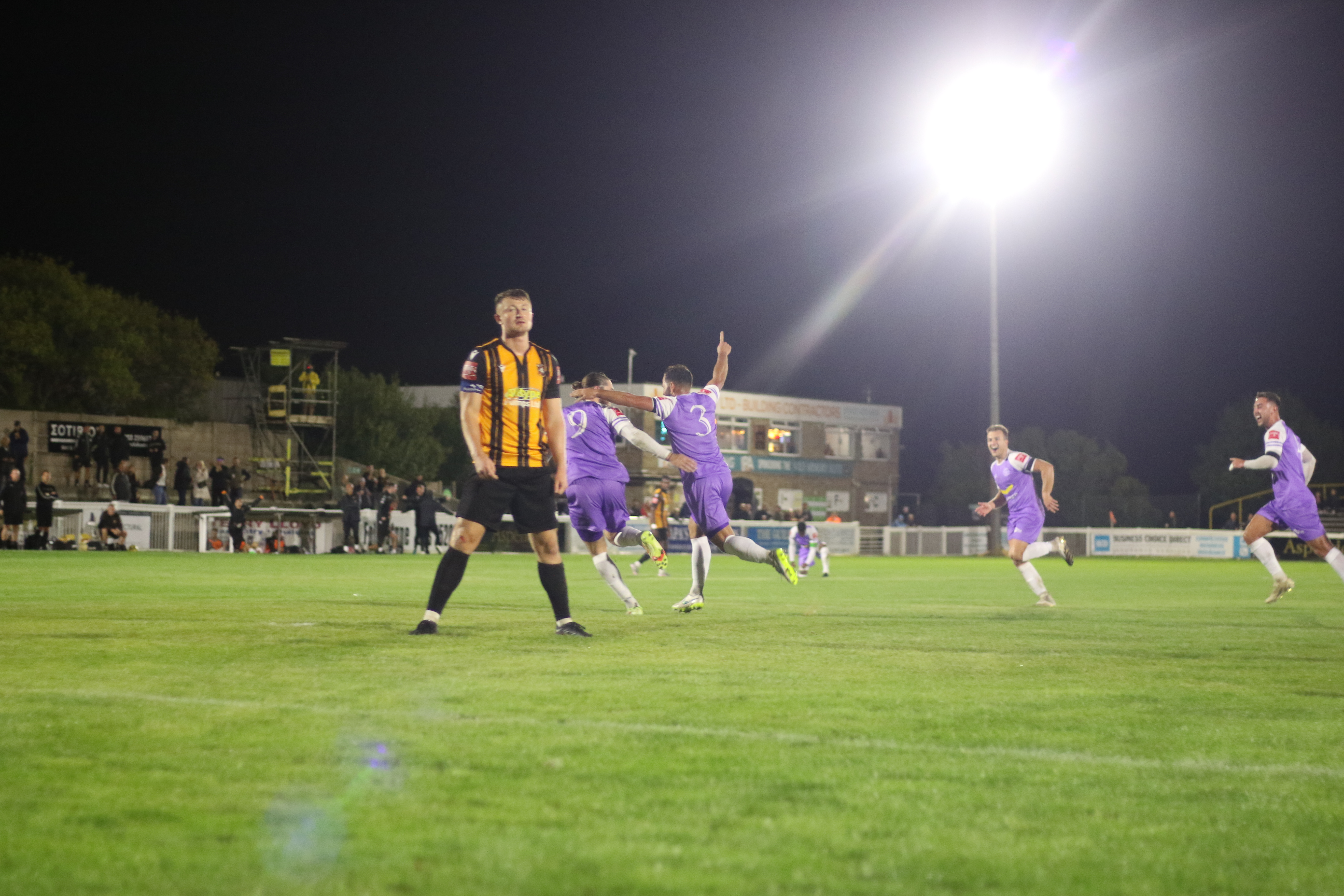 The first Sunday afternoon fixture took place on 18th September and beforehand saw a stirring rendition of God Save the King from Jay Britton (the Tudor Songbook) with the Queen's funeral the following day.  The Wands with experienced midfielder David Ijaha making his debut had to show their powers of recovery as against Folkestone as they came back from 1-3 down to draw 3-3 with goals from Bassett, an Anthony Cook penalty and a header from Crook but kept the unbeaten run going to six league games.  
That run came to an end the following Wednesday as Hastings United won a dour encounter at Hayes Lane 1-0 and the final league game of the month saw the Wands put up a fine performance at Hornchurch and levelled with a Bassett goal but a Sam Higgins striker five minutes from time saw the Urchins edge the game 2-1. This game also saw the debut of another season long loanee Freddie Carter from Gillingham and gave an impressive performance.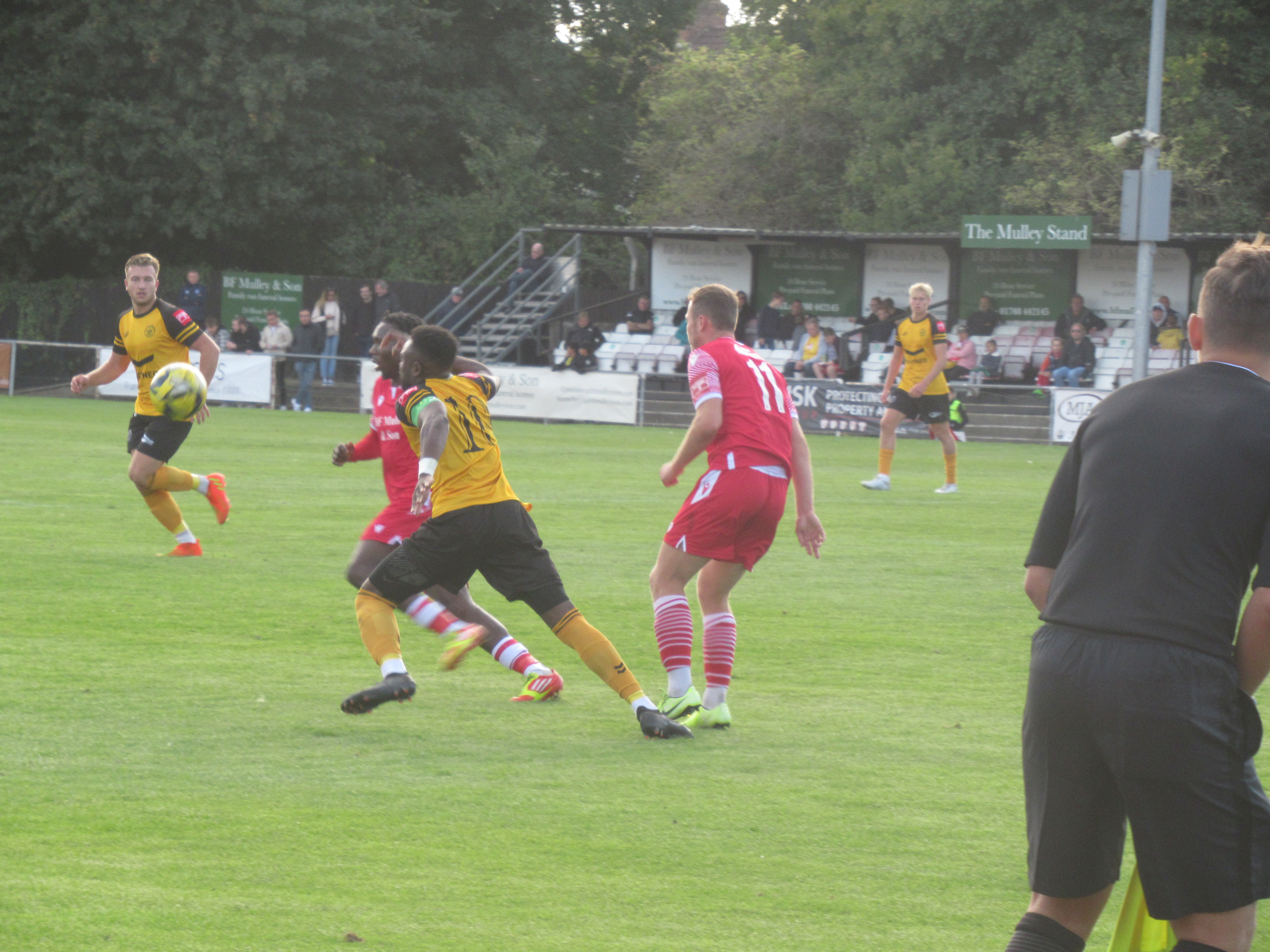 Around the time of this game, the Cray Wanderers Academy was now in place with Smith and O'Shea at the coaching helm and three members of the Academy team featured in the Kent Senior Cup tie at Sheppey United on 27th September, Ayodeji Erinle, Alfie Murphy and Reggie Rye and although the team were beaten 0-4 this was perhaps a harsh scoreline for what was a young side.  The U18s went on to reach the 3rd Qualifying Round of the FA Youth Cup after dramatic penalty shoot-out wins against Dulwich Hamlet and Glebe before losing to a very experienced Kingstonian side at home.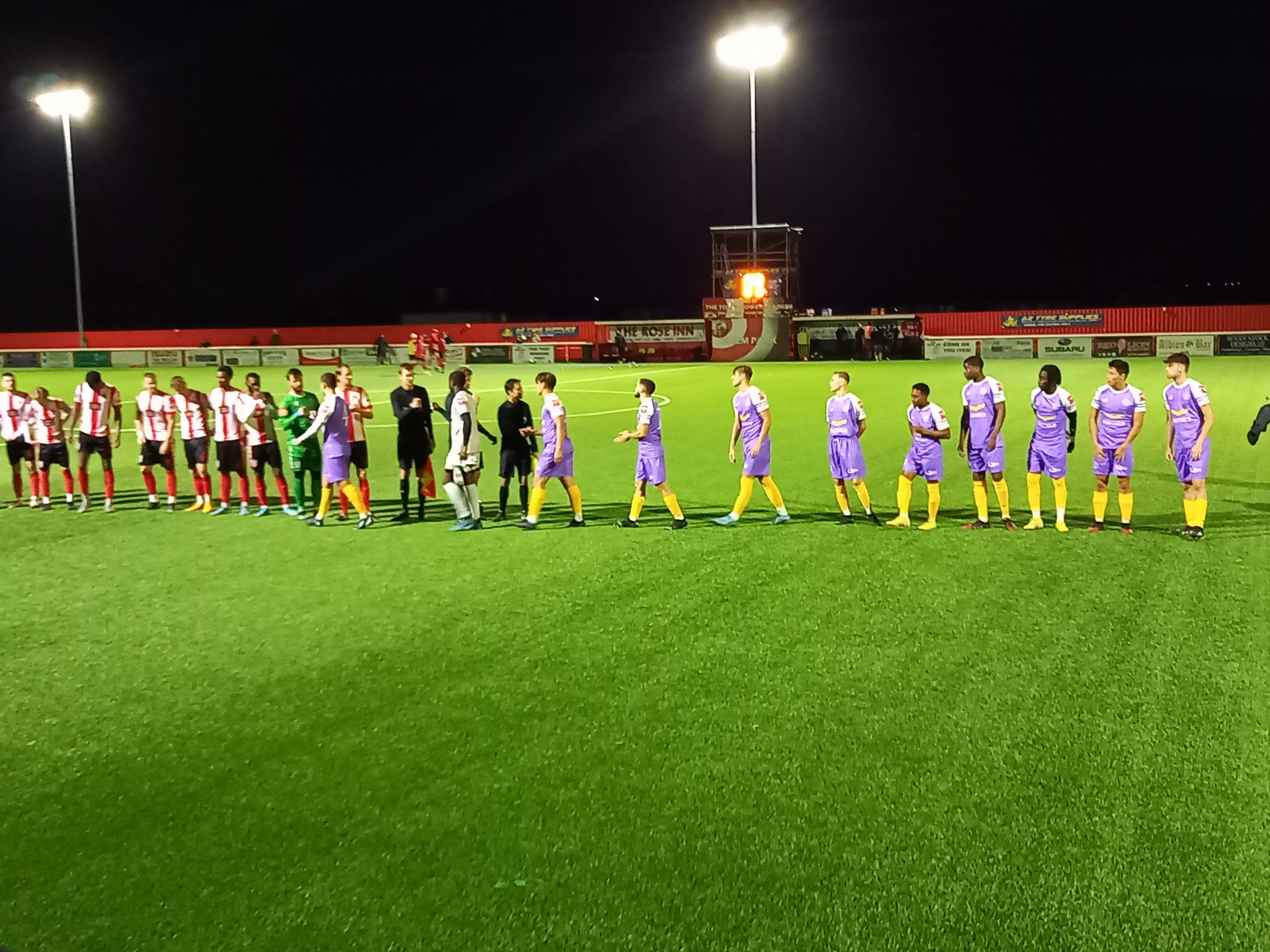 At the end of September, Cray were in 10th place in the table and began October well with victory at Corinthian Casuals on Wednesday 4th October.  The match was played at Met Police FC following storm damage to Casuals ground and the Wands came from a goal down at half time to win 3-1 with goals from Derry, Krauhaus and Bassett.  On Saturday 8th, Cray's FA Trophy adventure ended straight away with a 3-1 defeat at Hanwell Town with the Wands goal coming right at the end through Tom Stagg who spent a short spell with the club. It has to be said, out of all the Wands away games this season, Hanwell were the only side to really outclass Cray with any other defeats all very close encounters.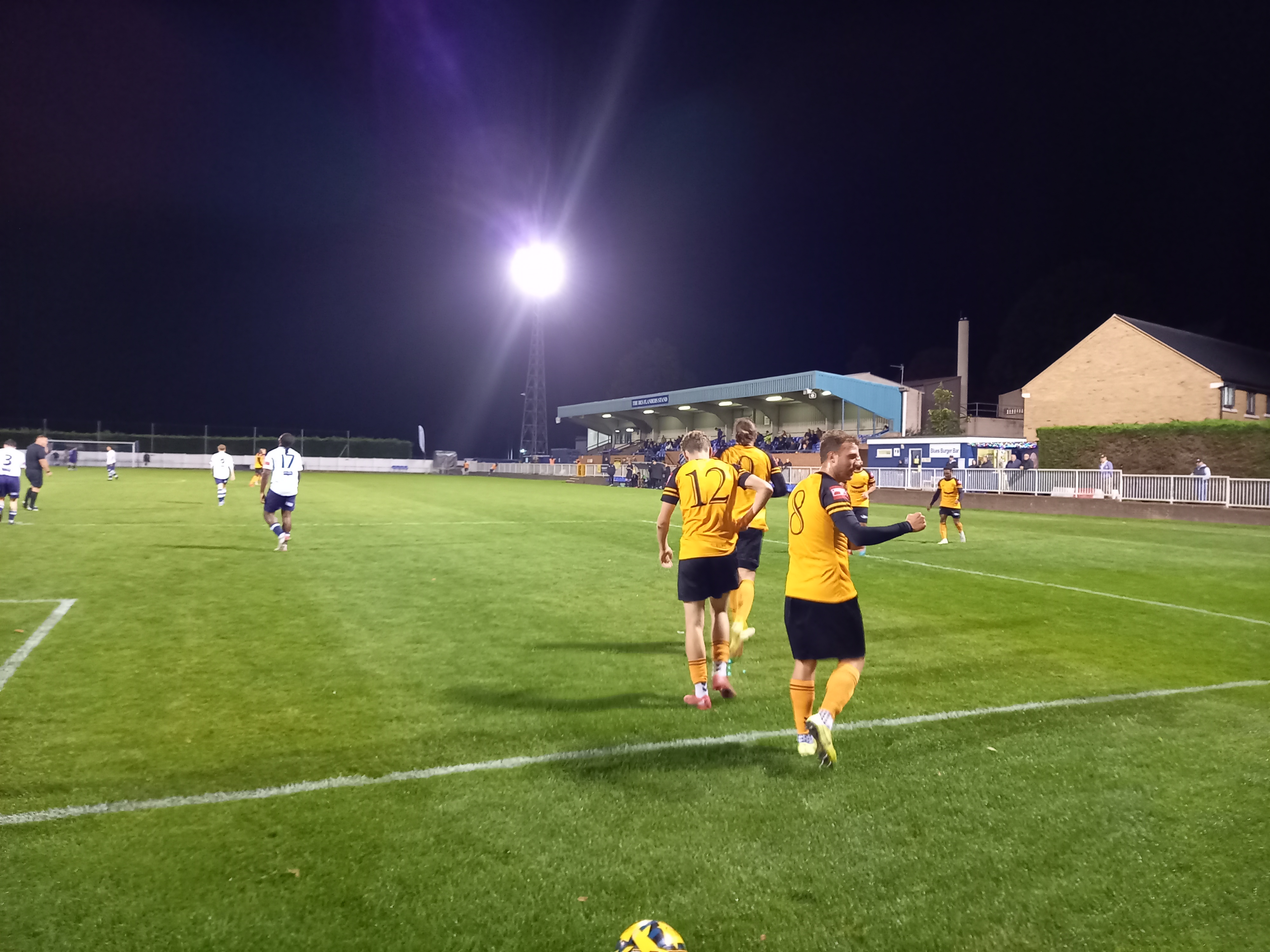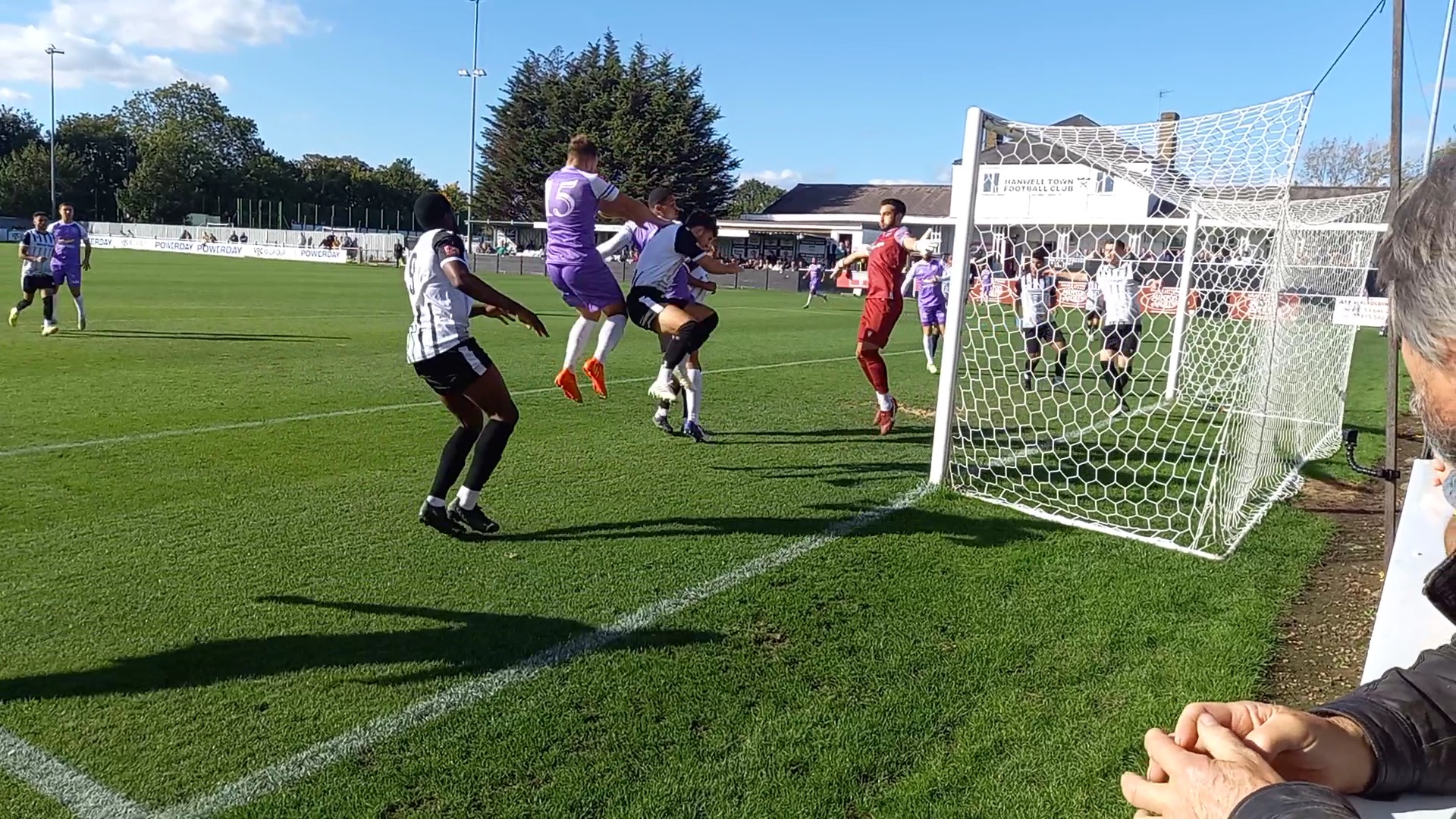 Cray returned to the league the following Saturday in 8th place and headed to 2nd place Potters Bar Town with another new Bromley loanee making his debut, Kellen Fisher at right back whose stock during the season continued to rise especially after his return to Bromley in December.  An assured and measured performance from the Wands merited a point from a 1-1 draw with Chapman scoring his second goal of the season.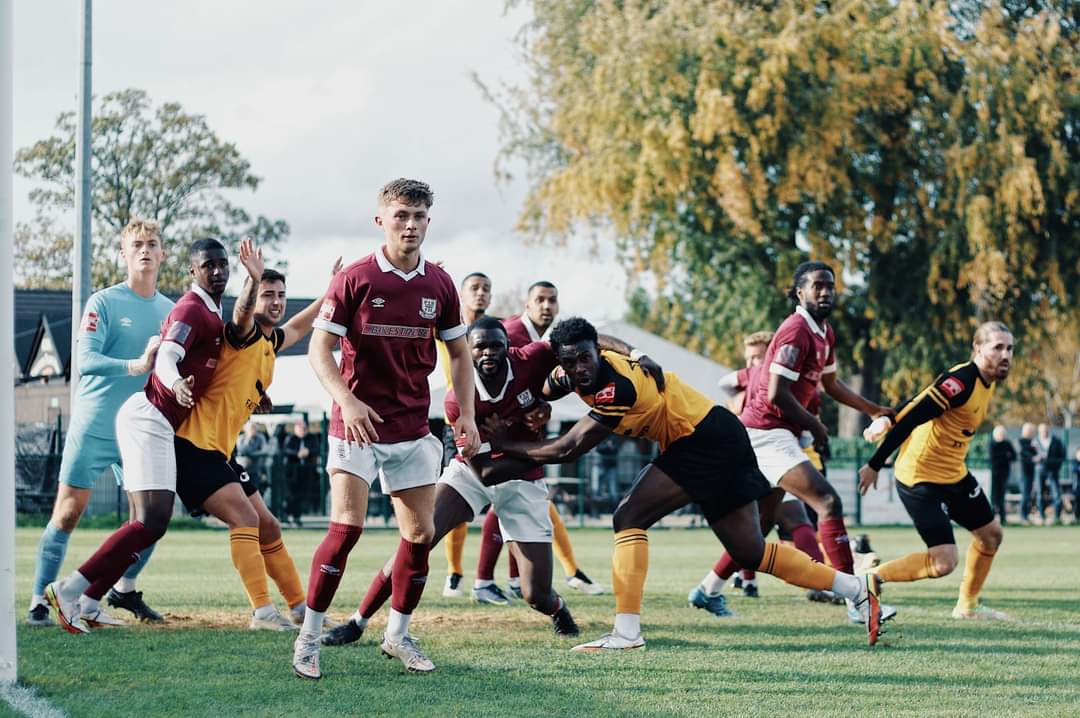 Cray then moved onto to four consecutive home games in league and cup and began with a 4-0 win against Corinthian Casuals which saw a Ben Krauhaus hat-trick and a Derry strike on Wednesday 19th October.  This was followed on Saturday 22nd with a 1-1 draw against Enfield Town with Bassett equalising and although plenty of draws the points were still piling up and Cray were in 7th place on 20 points at the end of October.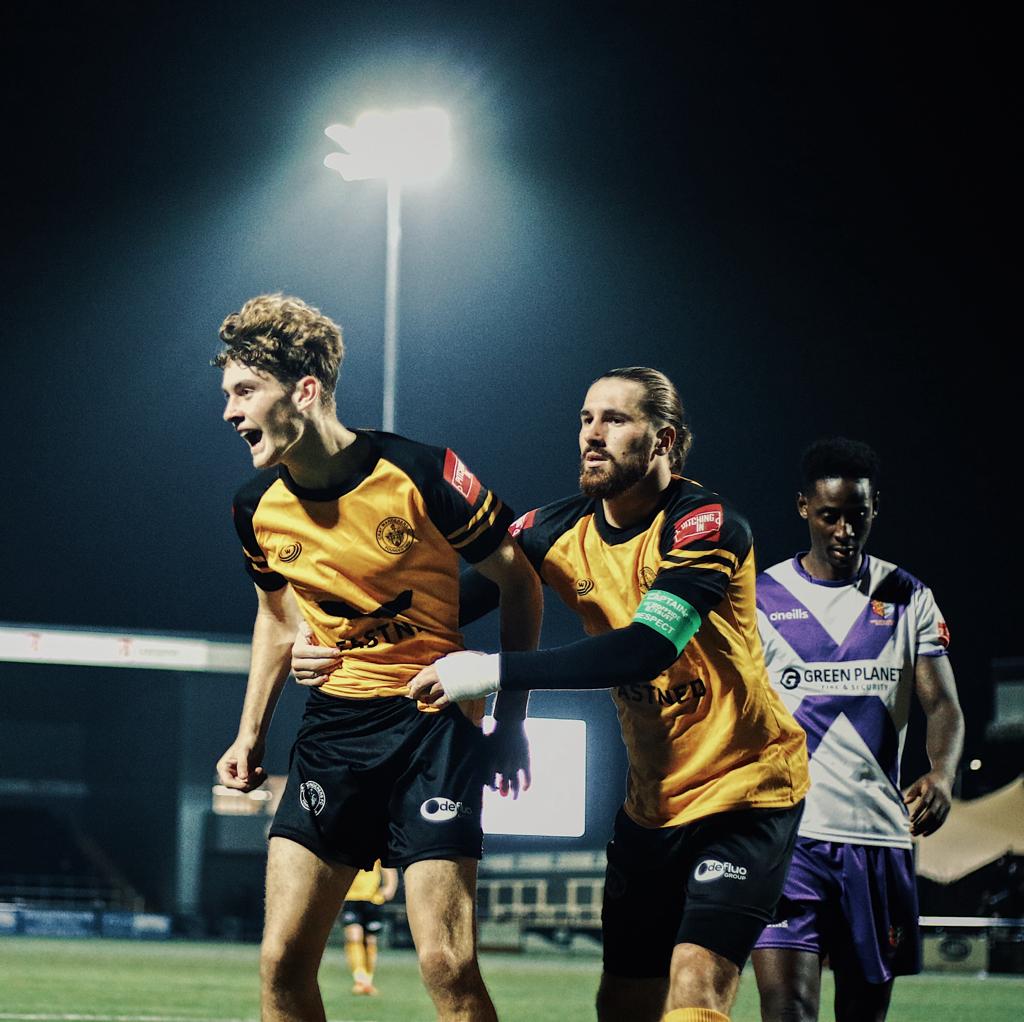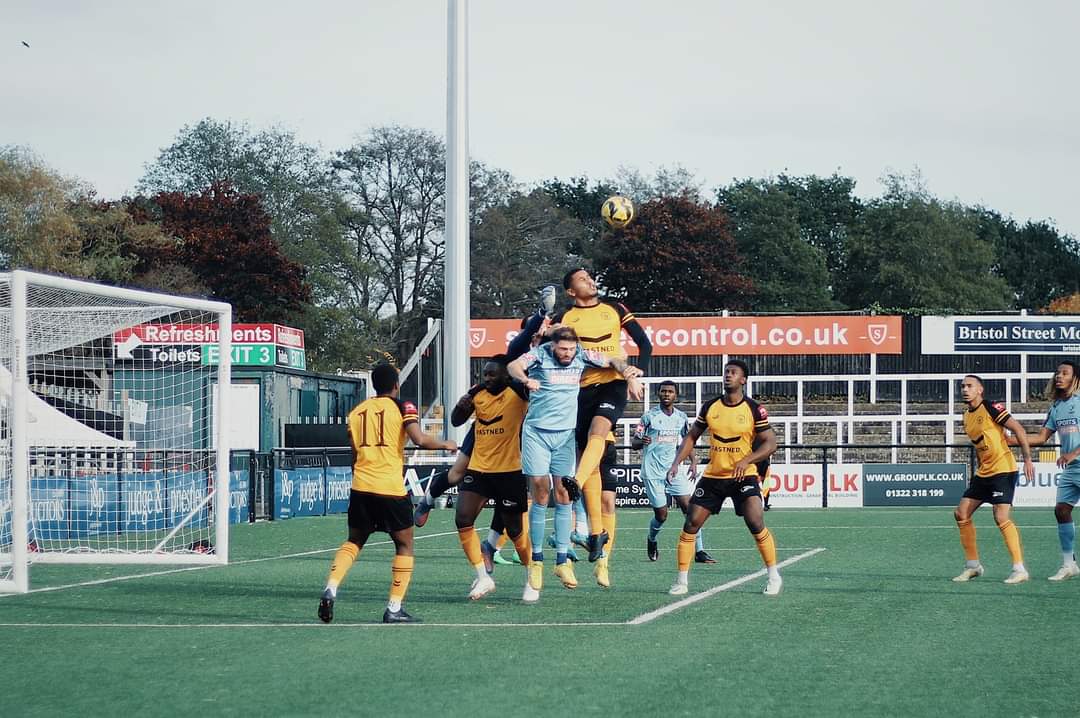 November began with a London Senior Cup 1st Round tie and saw Cray edge past a young Leyton Orient side 1-0 with Michael Ademiluyi's deft chip.  Making his debut as substitute was new signing from Sevenoaks Town, winger Yahaya Bamba.  Then on Saturday 5th November, Cray played well to beat Aveley 2-1 with excellent goals from Derry and Chapman and it was evident at this stage that this was a totally different Cray team to last season.
On Remembrance weekend, Cray headed to Lewes and a very good game ended 0-0 despite the Wands playing much of the second half with ten men and the match saw a debut for Leyton Orient loanee Harrison Sodje as left back.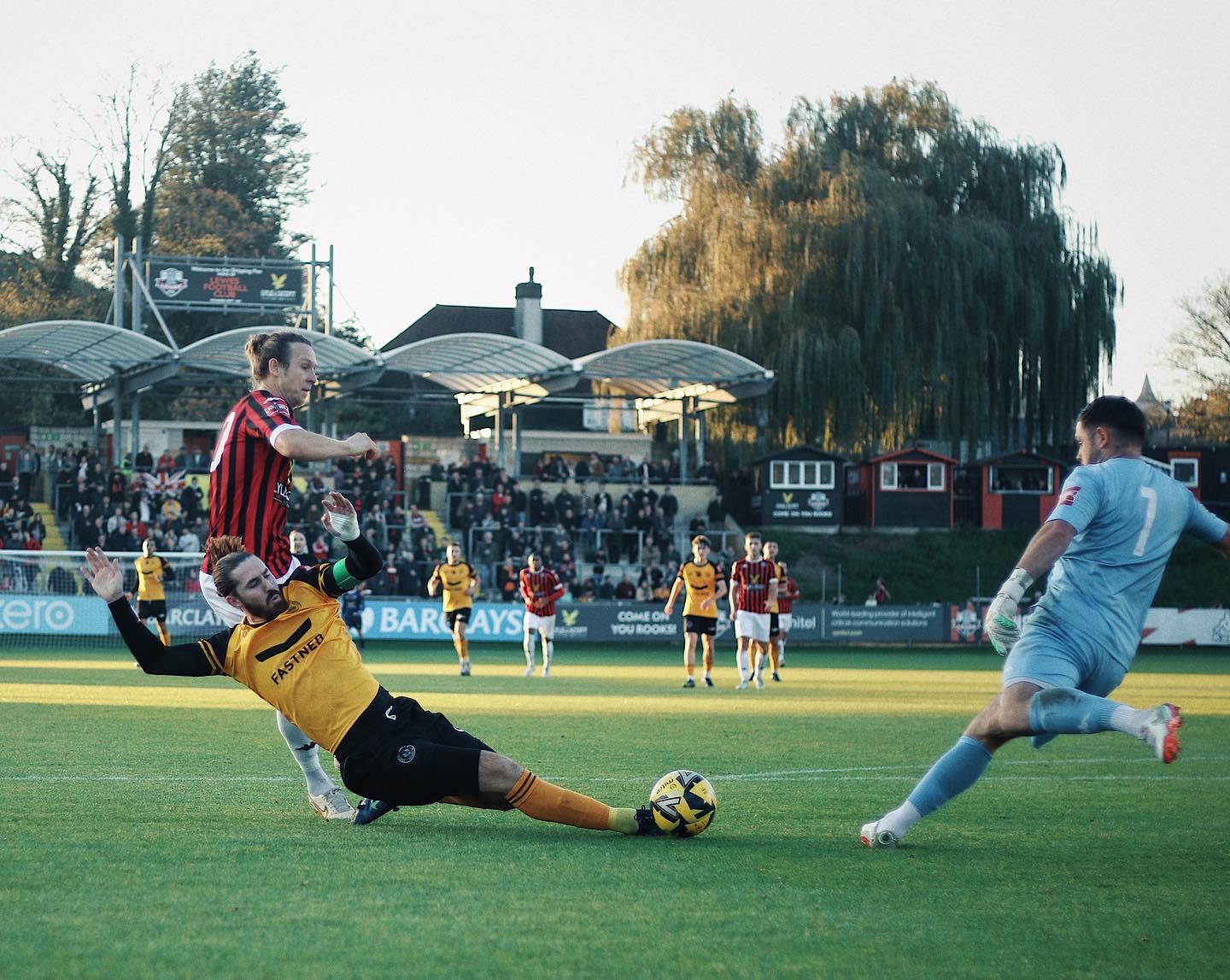 The following Saturday on 19th November saw Cray suffer their first home league defeat of the season against bogey side Wingate & Finchley who deserved their 1-0 victory and ended Cray's six game unbeaten league run.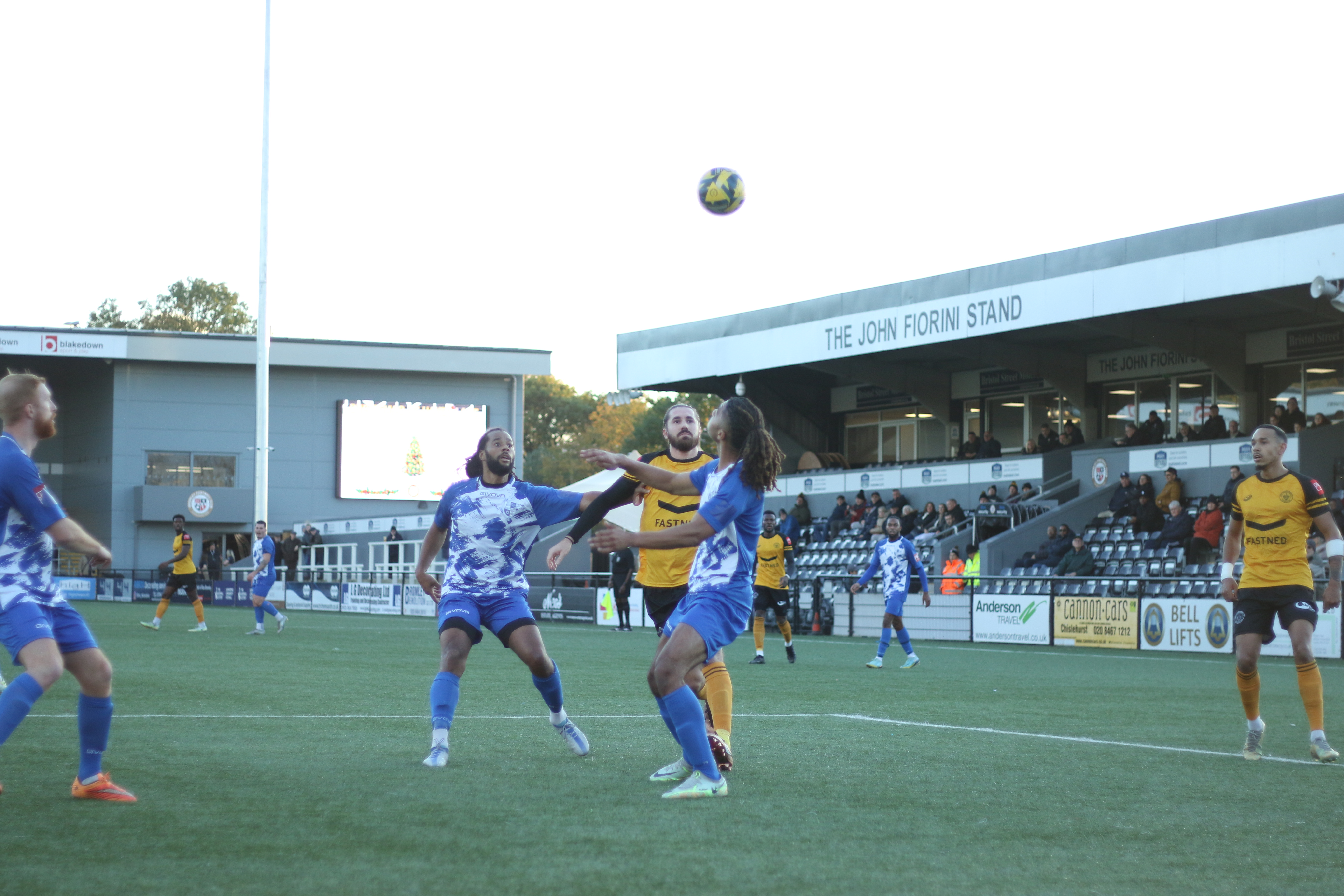 With the World Cup Finals in Qatar starting unusually late in the year, the next five fixtures in league and cup were all away from home and a test of Cray's resolve and character.  This was shown in the first match at Horsham on 22nd November and the Wands came back from 0-2 down at half time to draw 2-2 with goals from Cook and Clunis and was a decent point and was followed up on Saturday 26th November by a 1-1 draw at Carshalton Athletic with Bassett on target.  The big feature of this game was the debut of another Leyton Orient loanee, Jephte Tanga who would go on to become one of the clubs most popular players over the rest of the season and also defender Cerny Ando who had a brief spell with the Wands.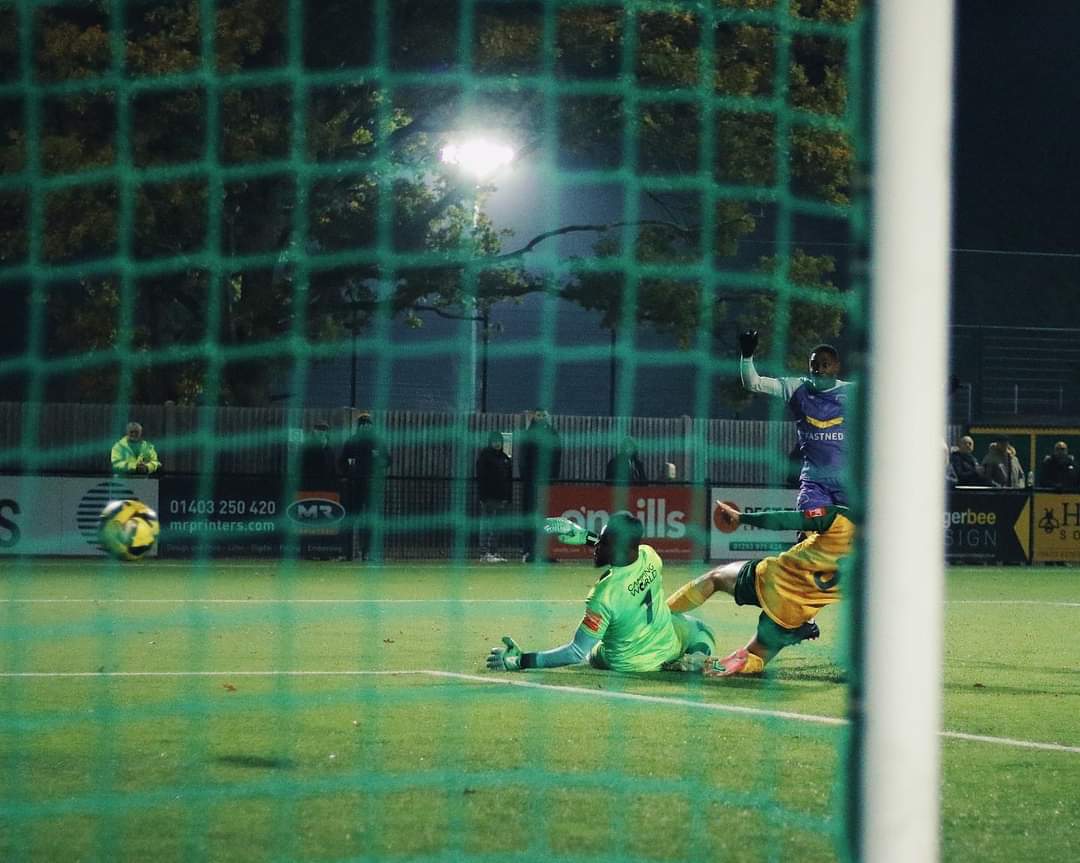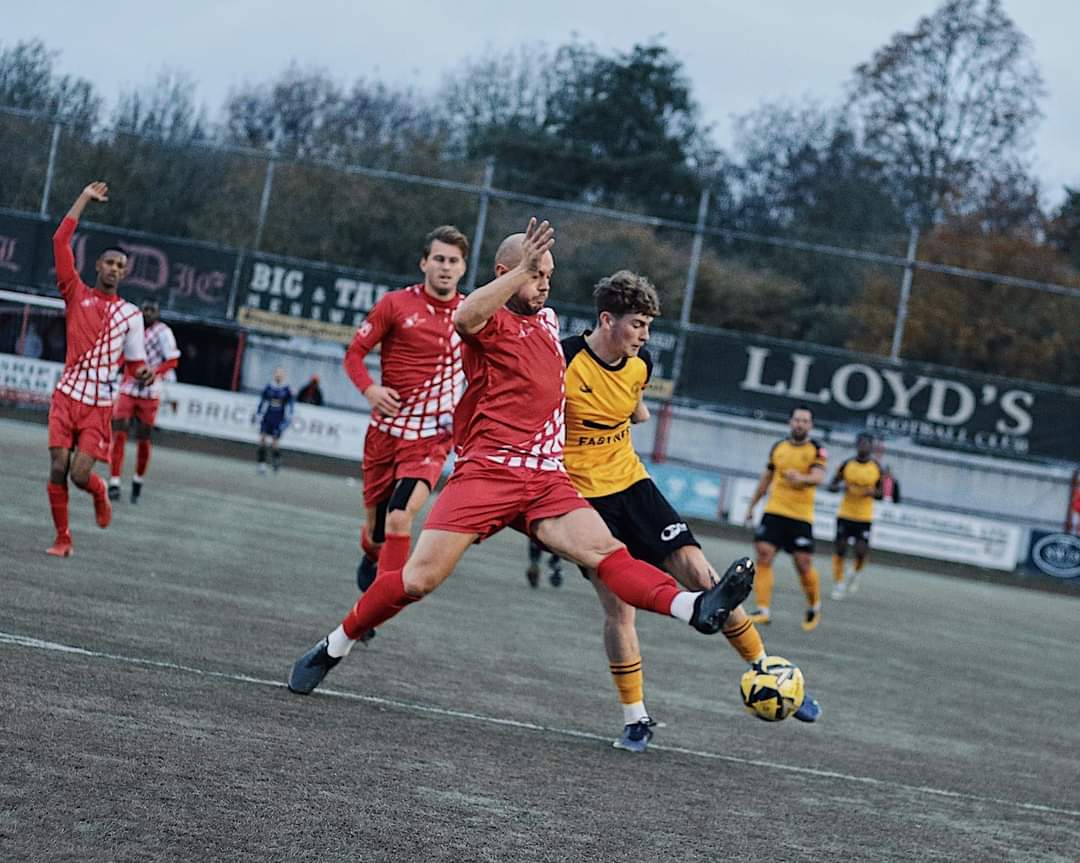 The London Senior Cup adventure ended in a seven goal thriller at Dulwich Hamlet on 30th November with Cray almost turning the game around being 4-1 down to make it 4-3 with goals from Bamba, Cook and a worldie from Wood but just wanted enough time.   Cray finished November in 9th place on 26 points and one of a number of clubs looking towards the playoff places.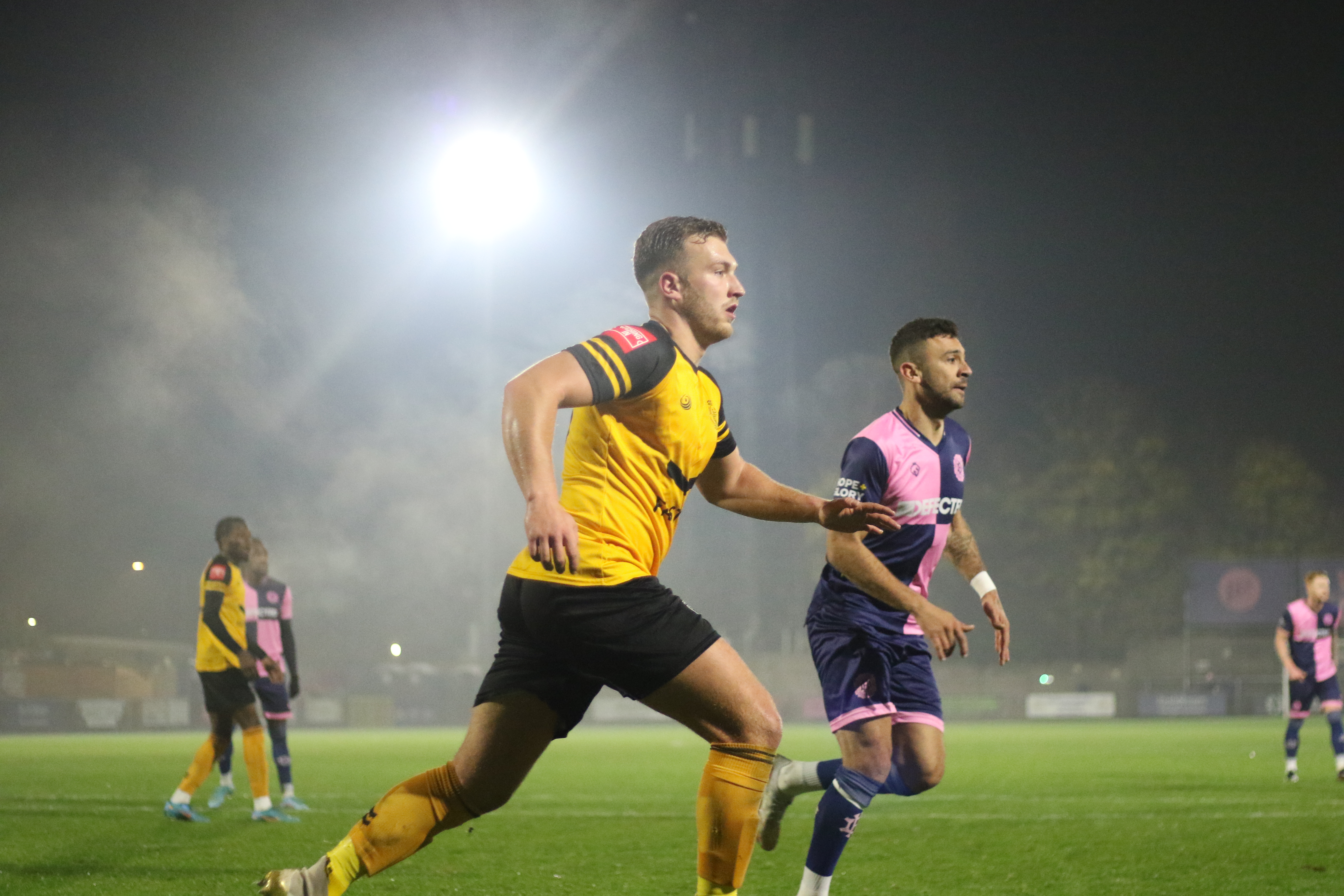 December proved to be a good month for Cray and began with a solid 1-0 win at Kingstonian courtesy of a Sam Wood header on 3rd December and this was followed up on Wednesday 7th with a reunion with Bognor Regis Town and Cray twice came from behind to draw 2-2 with goals from Sam Skeffington and Anthony Cook.  The loan deals for Krauhaus and Fisher had now ended after being recalled by Bromley and both have benefited from the Cray move and been a key part of the Bromley side which would end up reaching the playoffs.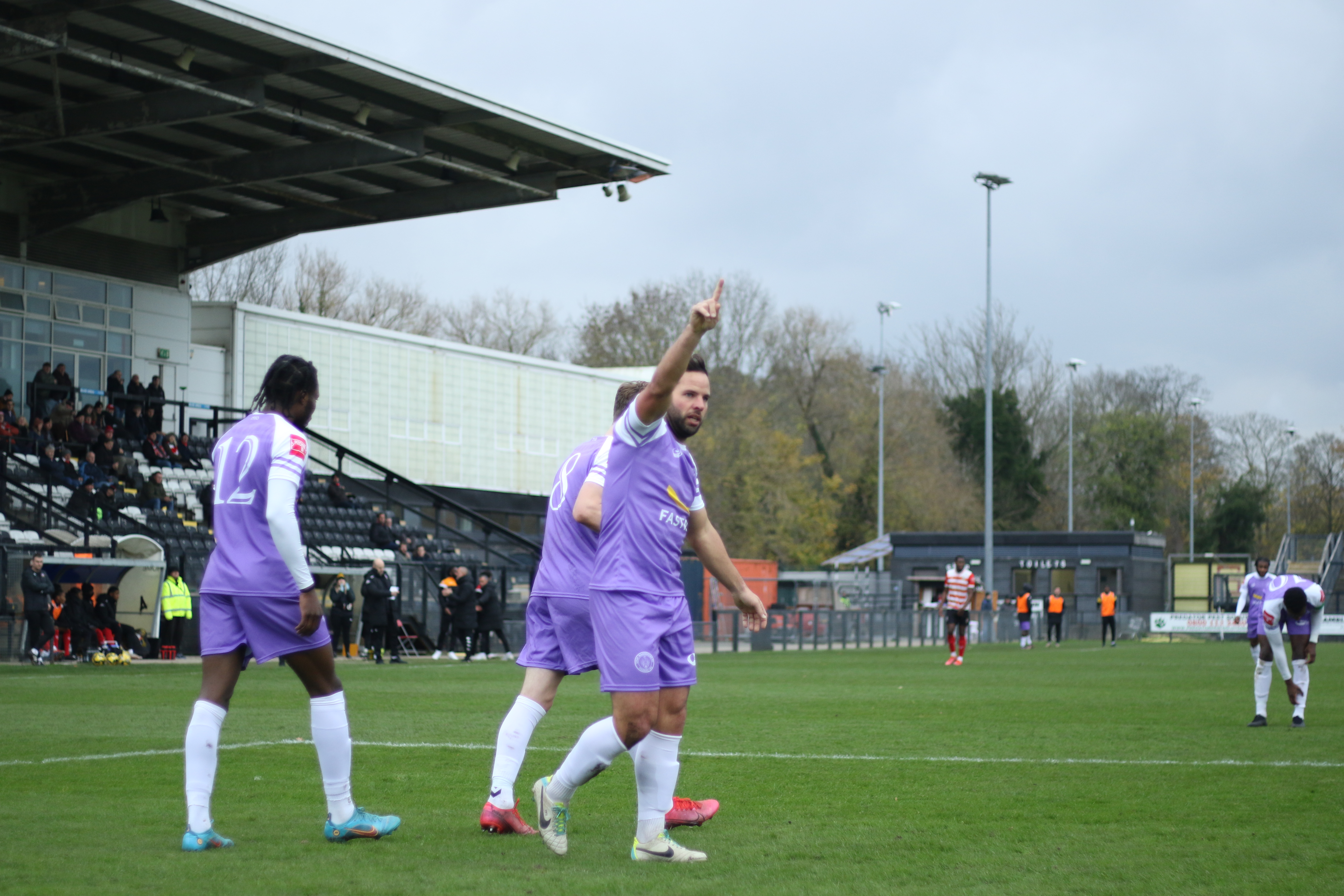 Cray finally returned to Hayes Lane on Sunday 11th December and on a very misty afternoon beat Haringey Borough, 5-1 for the biggest win of the season so far with goals from Bassett, Cook (2), Jalen Jones' first goal for the club and a Omari Hibbert strike, who briefly featured for the Wands on dual registration with Dulwich Hamlet.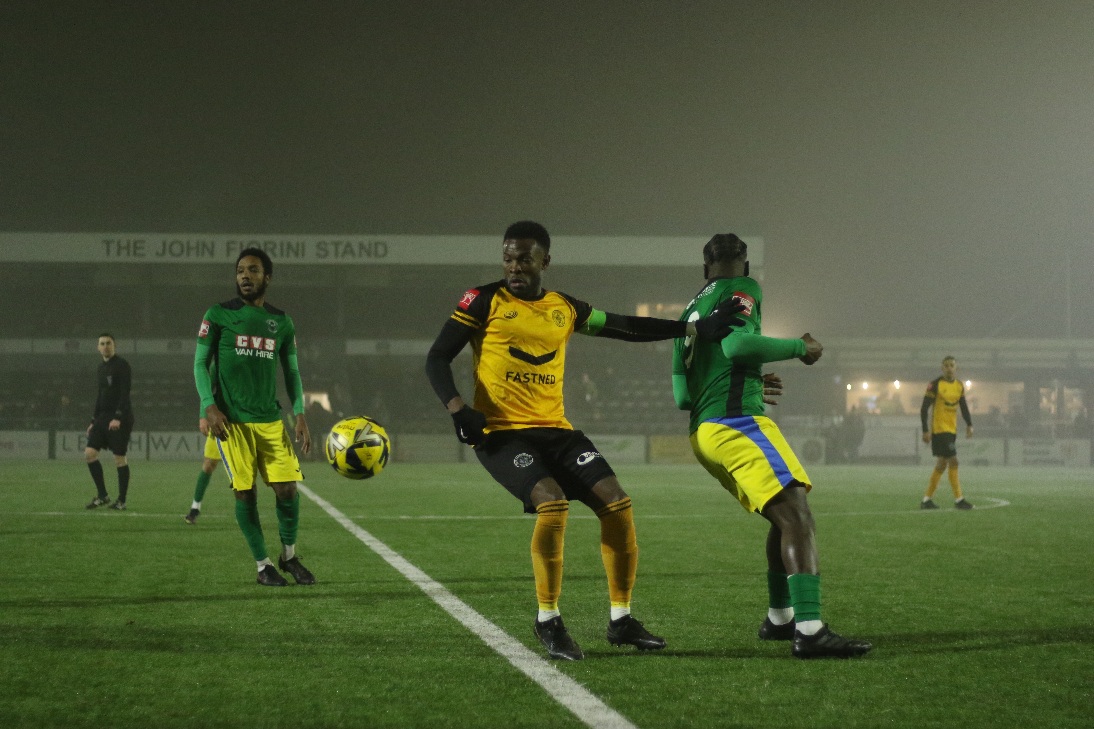 The Wands were now 7th but just two points off the playoffs and on 17th December entertained Billericay Town and despite there being a winter freeze which put paid to a lot of the fixtures that day, due to an army of volunteers clearing the snow the match was deemed safe to go ahead. You could look back come the end of the season and see this was a good move as the match turned out to be a cracker and three points for Cray which proved vital in the final reckoning.  Cray with defender Matt Weaire making his debut went two goals up through an Anthony Cook penalty and Dan Bassett. Billericay fought back to 2-2, Tom Derry put Cray back in front but in the last minute Billericay levelled again. Deep into injury time substitute Sam Skeffington hooked home an unlikely winner for Cray to win 4-3 and now moved up to 4th and into the playoff places for the first time this season.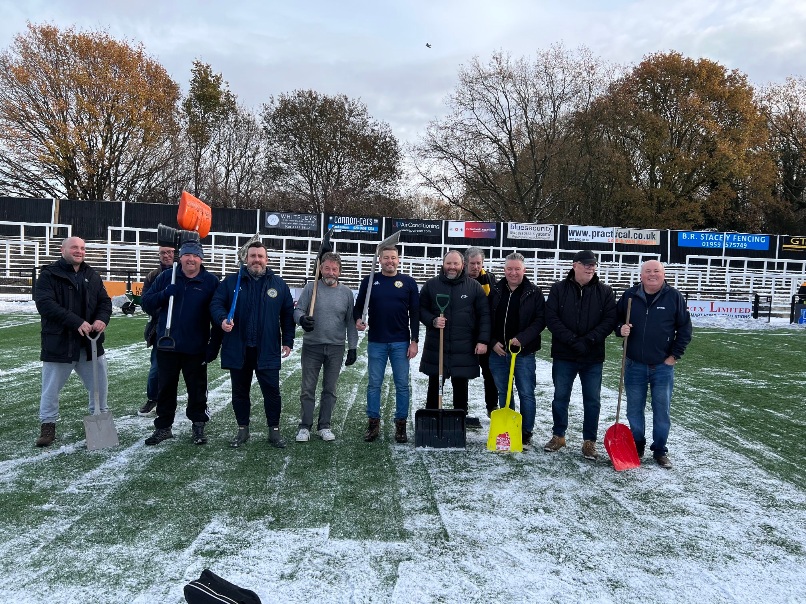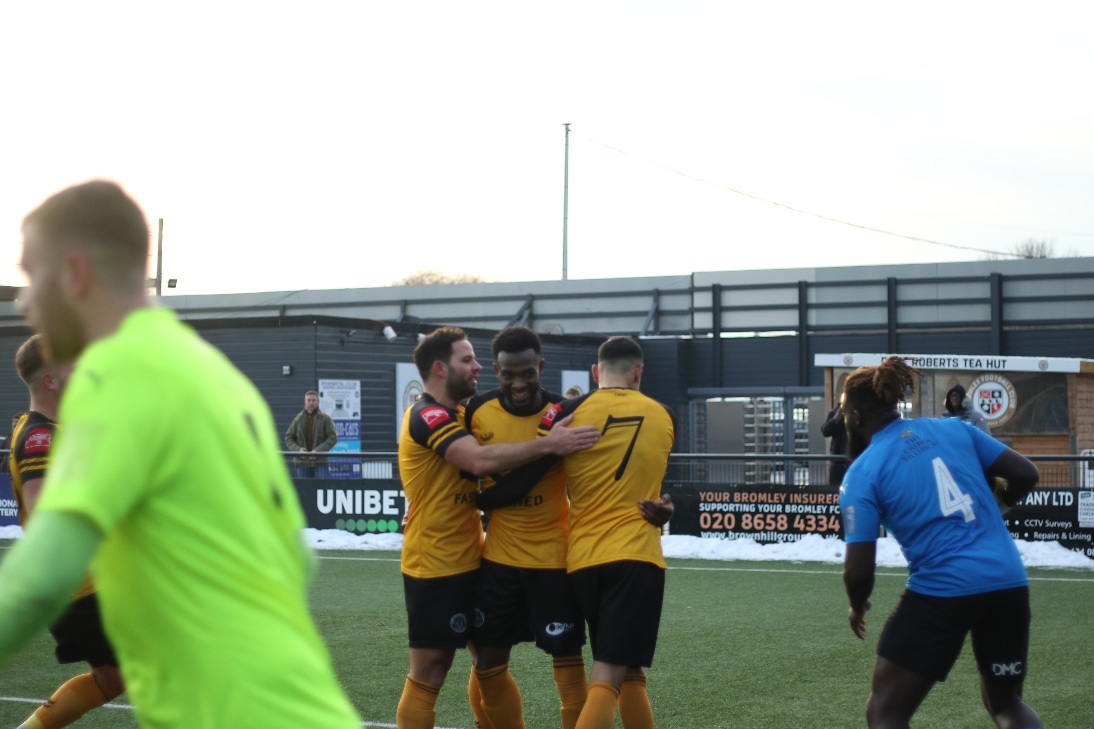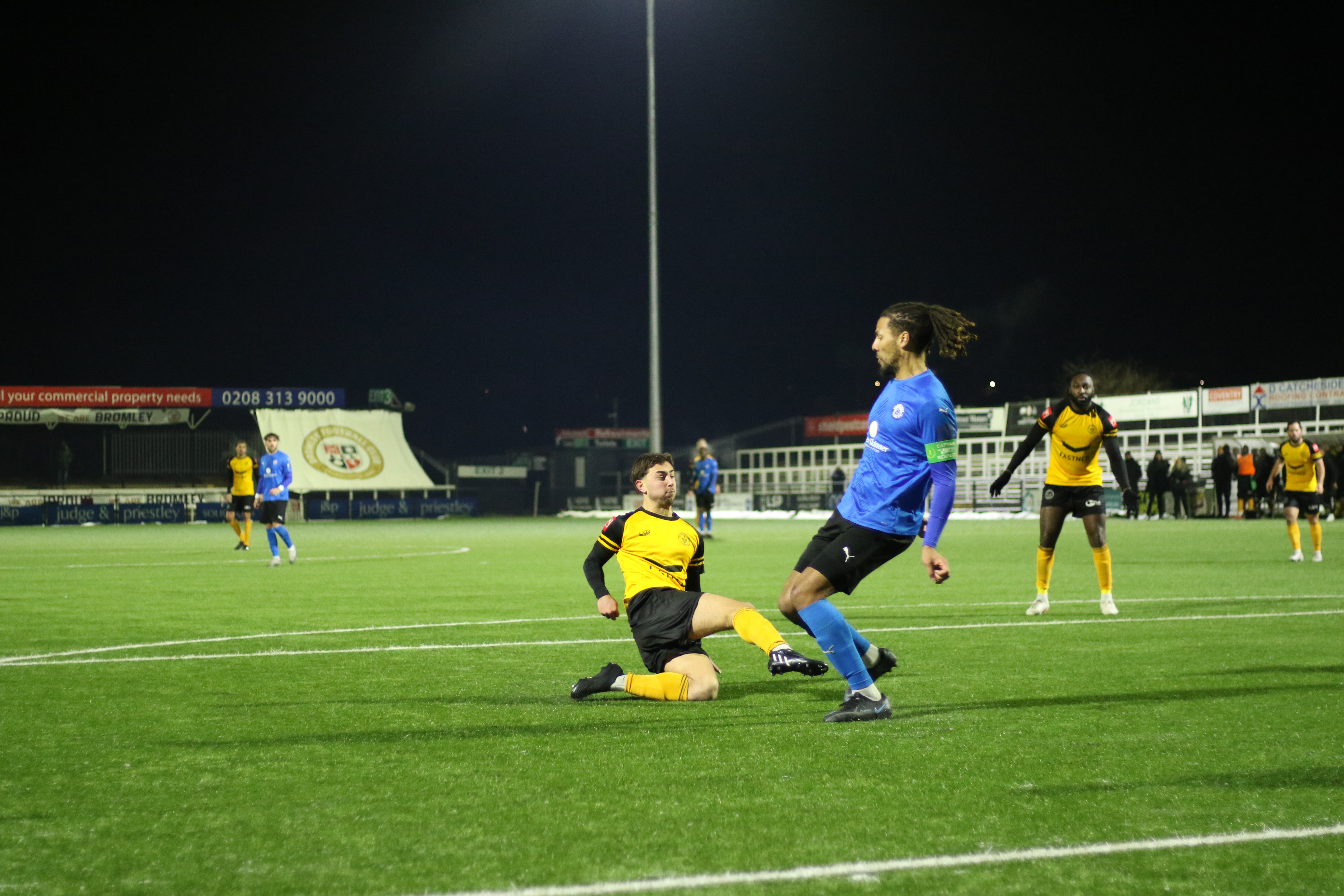 The final game of 2022 took place on Boxing Day and the Wands headed to Margate and returned with a 3-0 win with goals from Derry, Bassett and Luton Town loanee Josh Allen and finished the year in 3rd place on 39 points which had already beaten last season's total of 36, unbeaten in seven games and seven clean sheets for Shaun Rowley in goal, clearly surpassing last season's two.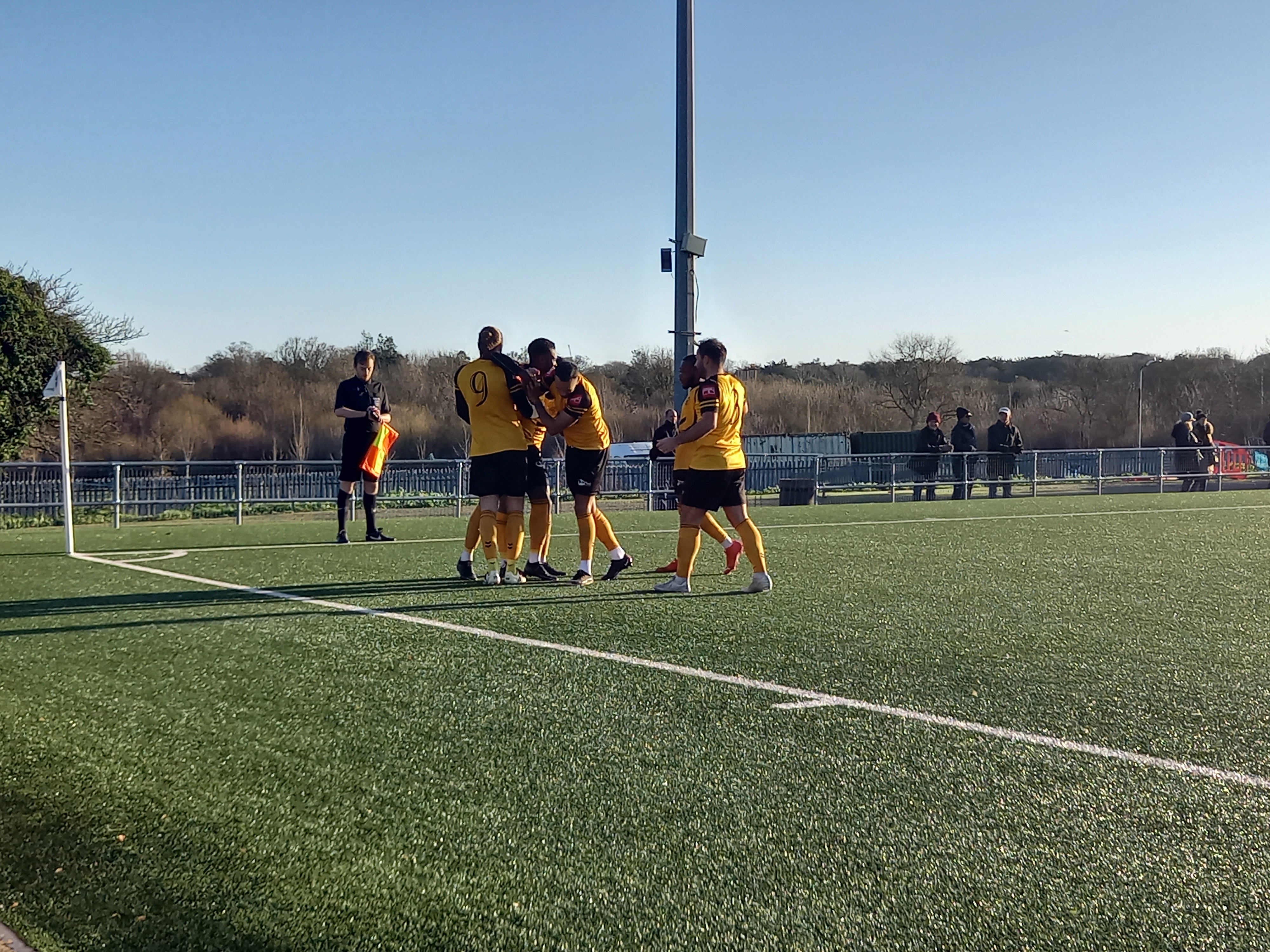 So in reality, Cray finished 2021 in the bottom three and struggling and if you move on a year the turnaround was already quite remarkable.  In closing the year it has to be mentioned the contributions of Michael Ademiluyi, Billy Crook, Tom Lockyer, Cerny Ando and Harold Joseph who was injured early in the season for the contribution they made in the early weeks and the squad had more stability, certainly more than the season before.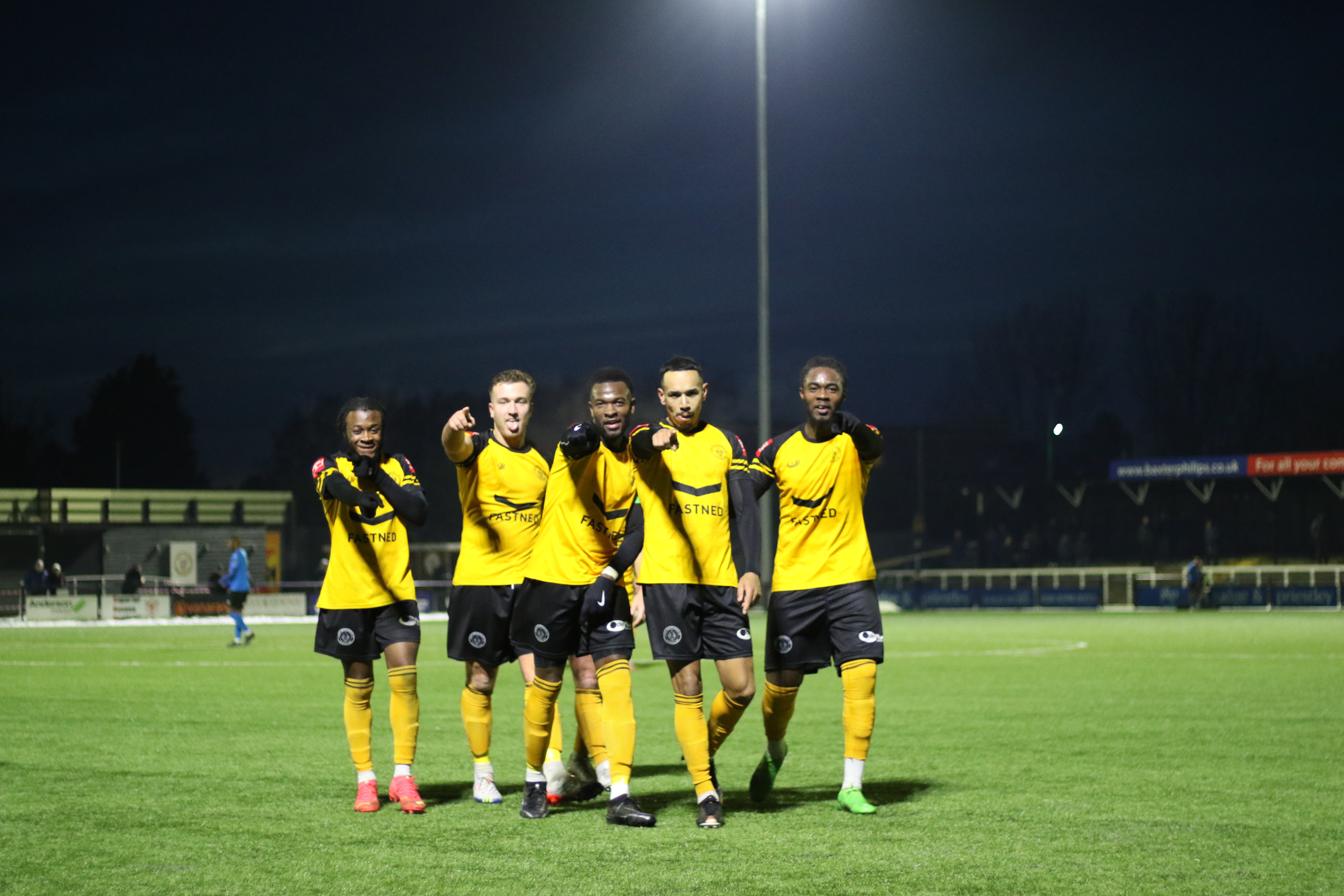 Going into 2023, Cray were looking confident and Neil Smith won the Manager of the Month award after winning four out of five games in December and January began in similar fashion with a 3-0 home win against Herne Bay on 2nd January with goals from Dan Bassett, Tom Derry and Jalen Jones and up into 2nd place in the table.
The always tough trip to Canvey Island on Saturday 7th ended in a 1-1 draw in a match affected by the strong wind and Yahaya Bamba's second half header was a just reward for the Wands and stayed 2nd, three points behind leaders Hornchurch.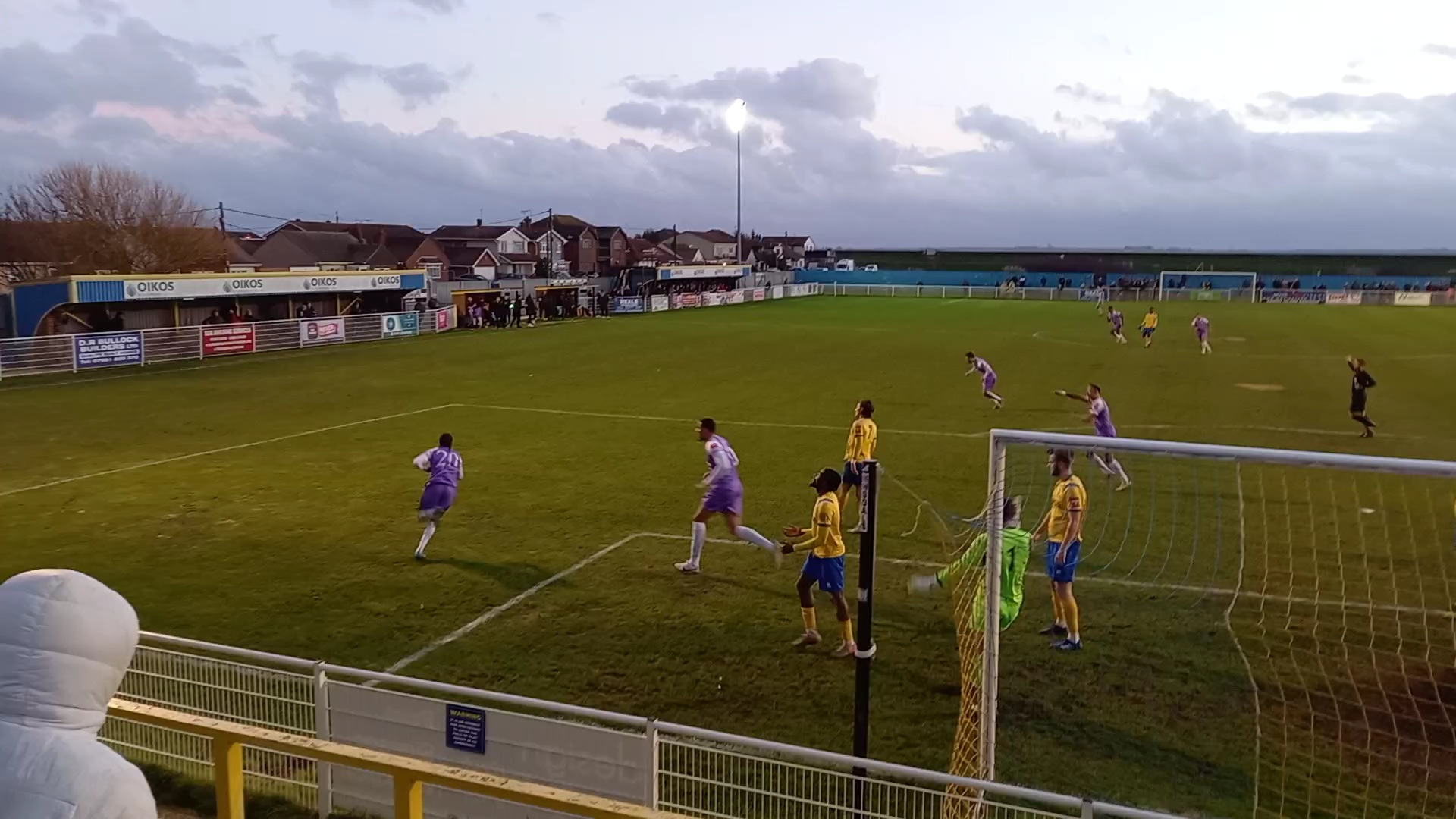 The nine game unbeaten came to an end on Sunday 15th January as Bishop's Stortford won a very competitive encounter 3-2 at Hayes Lane with Cray going 2-1 up early in the second half with goals from Bamba and debutant, Dajon Golding. Despite the defeat, Cray certainly were not down and out.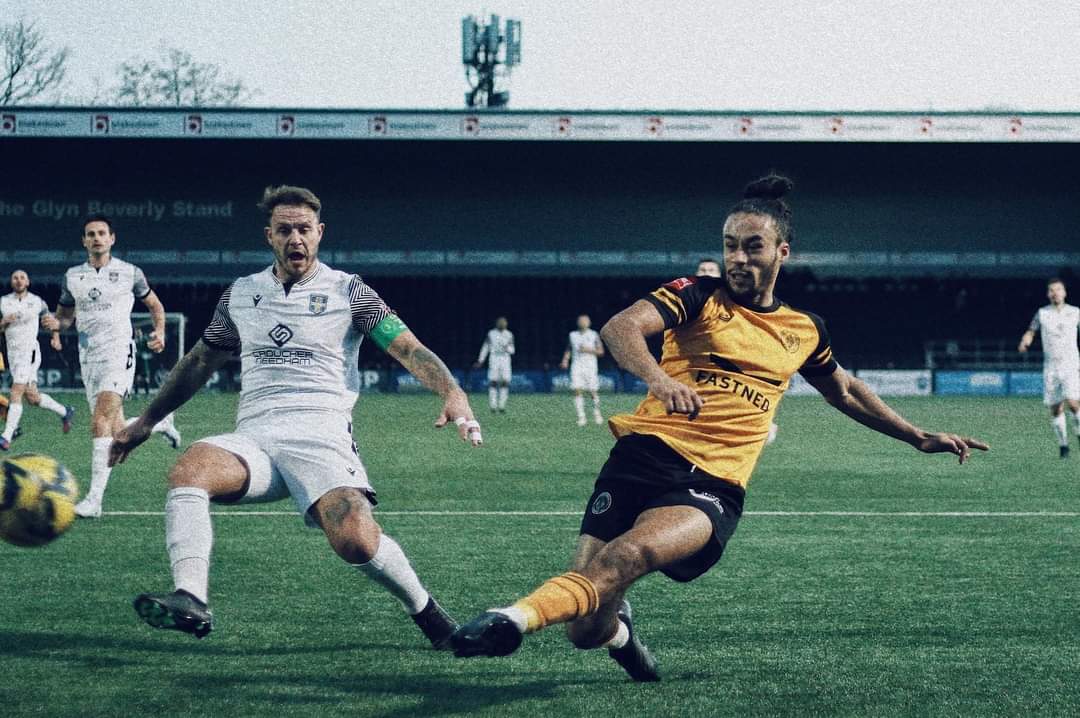 On Saturday 21st January, Cray headed to Aveley in a top of the table clash and the Wands produced a stoic performance to win 1-0 courtesy of a Tom Derry header and moved level on points with Hornchurch on 46 points although had played four games more than the leaders.  The only downside was an injury to Mitch Chapman which meant the midfielder missed the rest of the season.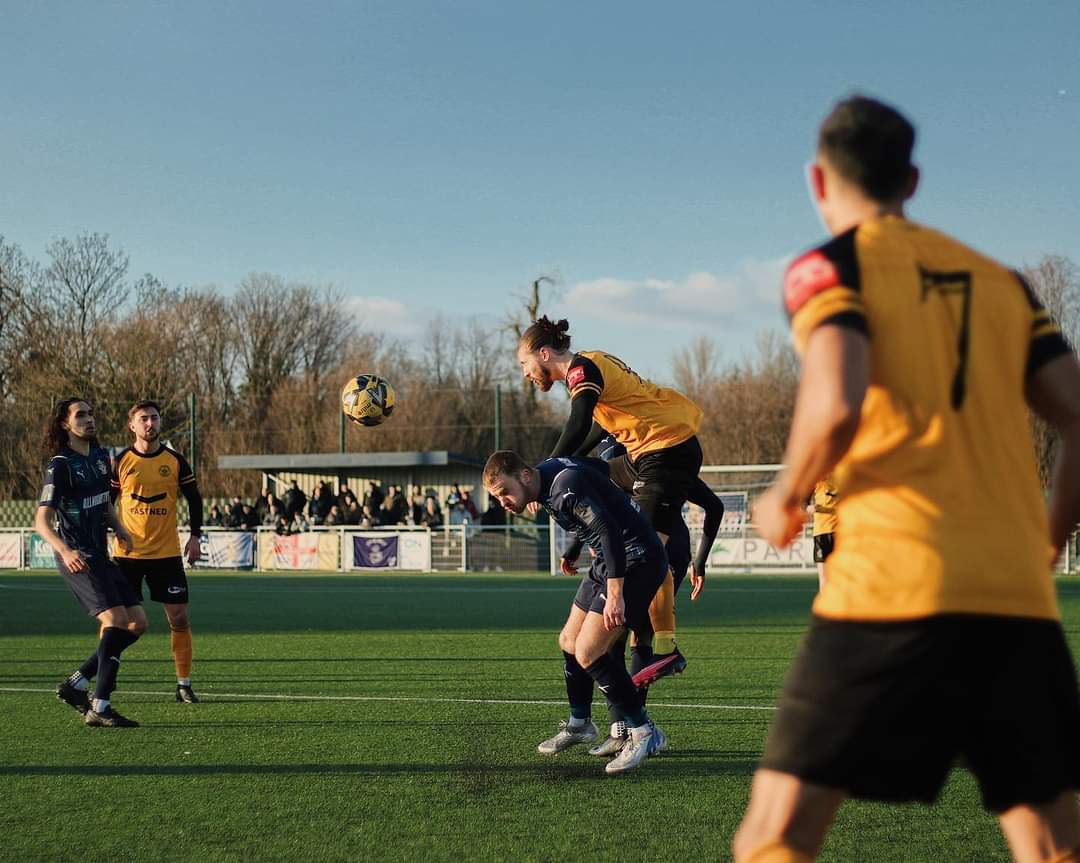 The month ended with a tough match at home to Lewes on 28th January and Cray went two nil up through goals from Derry and Golding and at half time were leading the table for the first time but the Rooks came back to draw 2-2 and ended up being 4th by the end of the game but still ended January in a good position.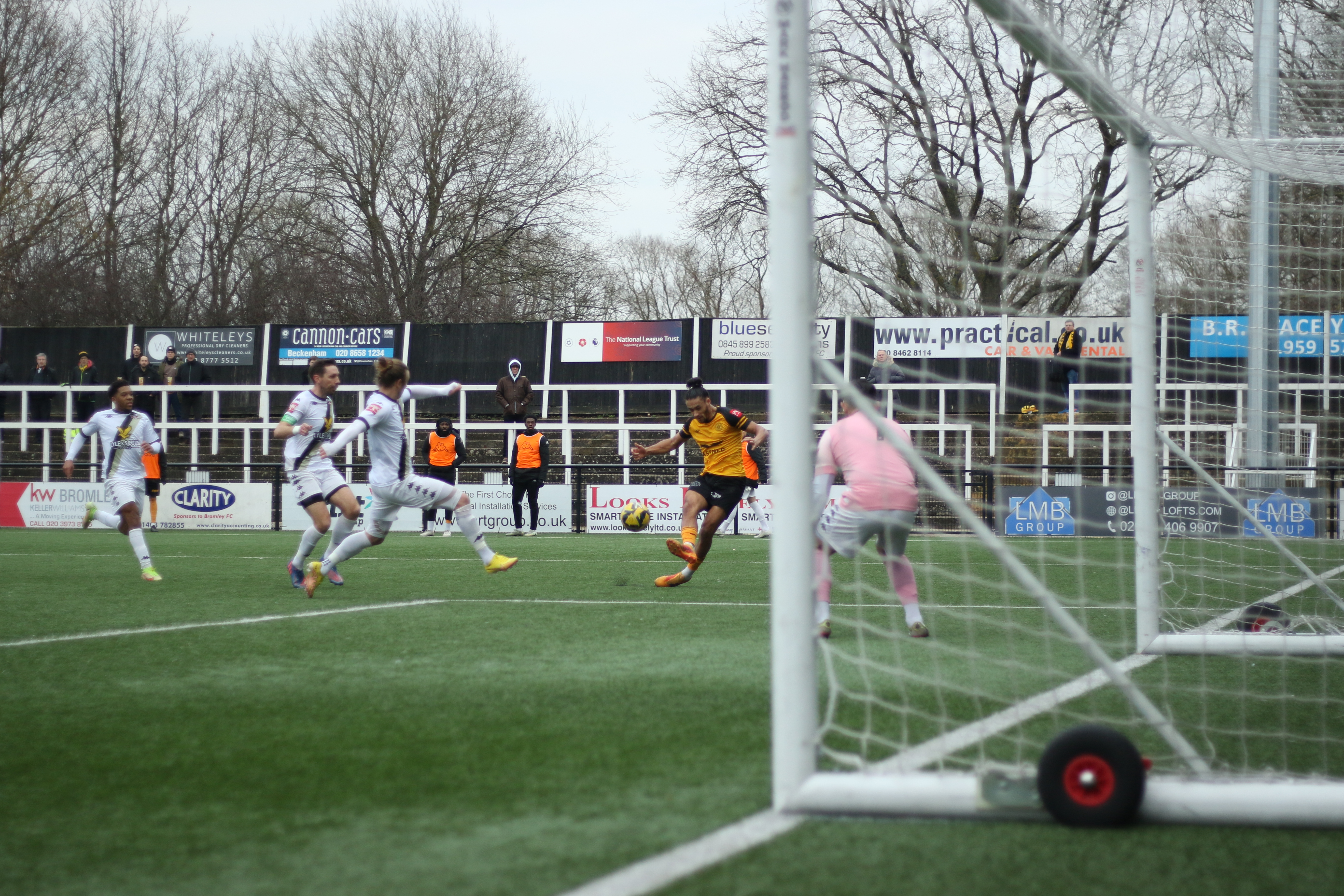 February began with 14 games remaining and the Wands headed to Wingate & Finchley who needed the points at the other end of the table and it was the home side who won 1-0 despite Cray dominating the game and moved down to 6th place. With Harrison Sodje being recalled by Leyton Orient, the Wands signed left back Bailey Akehurst on loan from Gillingham for the second time and played throughout February.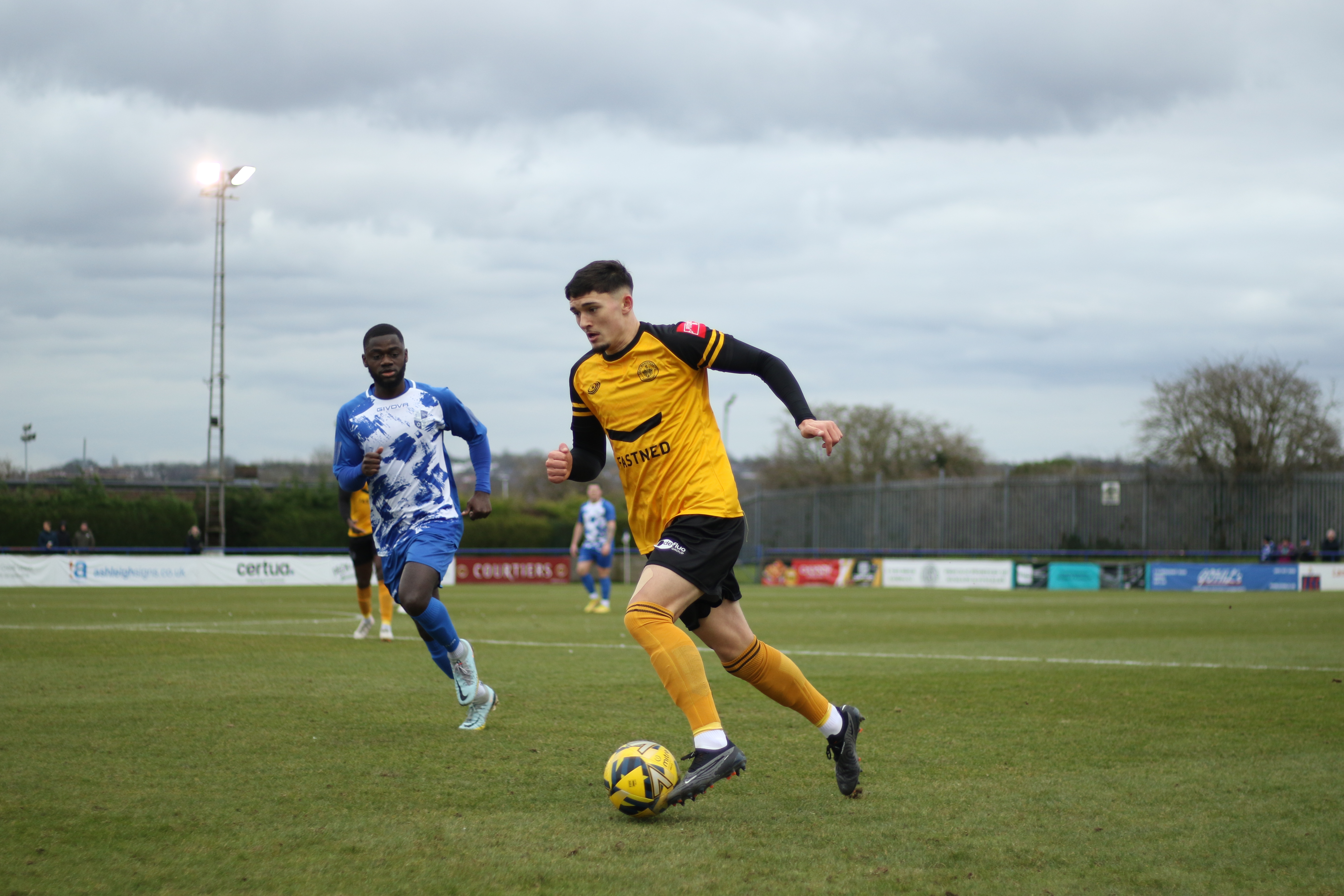 This season was proving to be unusual in that as many as twelve teams at this stage were in contention at least for the playoffs. Cray had two successive home games against sides who were part of the race, Carshalton Athletic and Folkestone Invicta.  On Saturday 11th February, Cray did well to beat Carshalton 2-1 coming back from an early goal down courtesy of goals from Bassett and Derry and moved on to 50 points.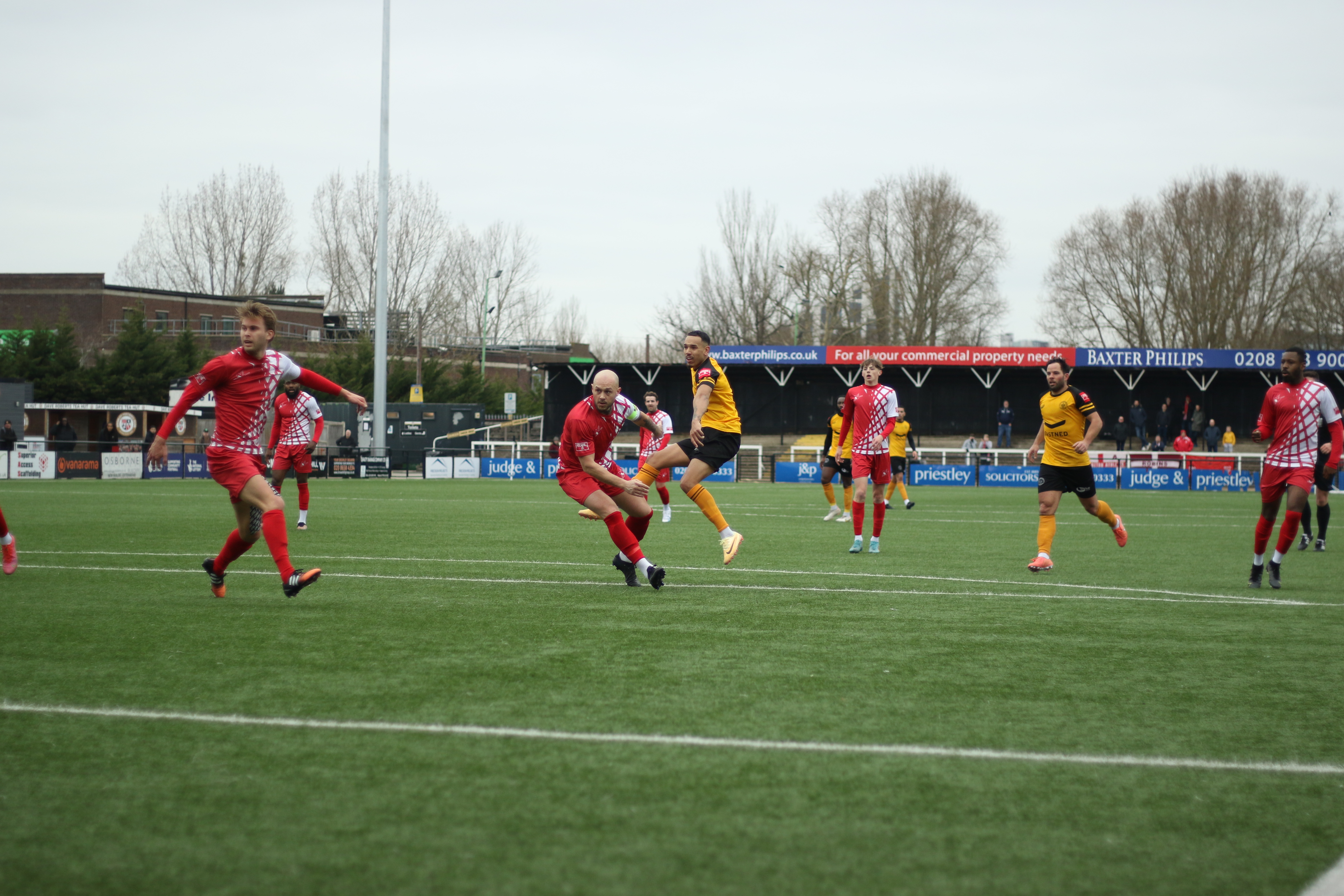 The following Wednesday the Folkestone game ended in a 0-0 draw which was probably a point gained as Invicta had the better chances and Cray moved back into 5th place.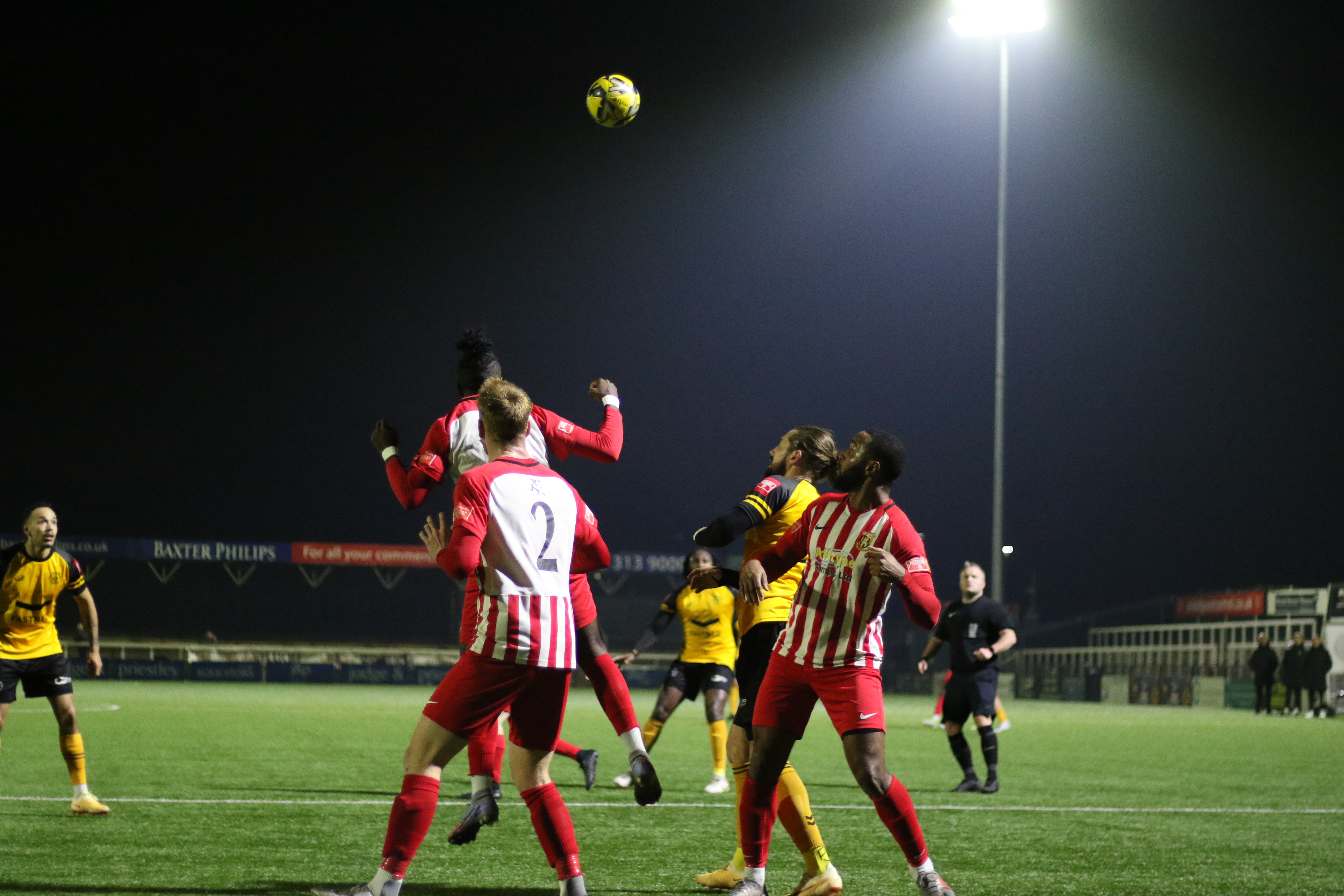 Hastings United were a very durable side and another in playoff contention who beat Cray 1-0 in a rather scrappy game on 18th February and the Wands moved down to 7th in the table.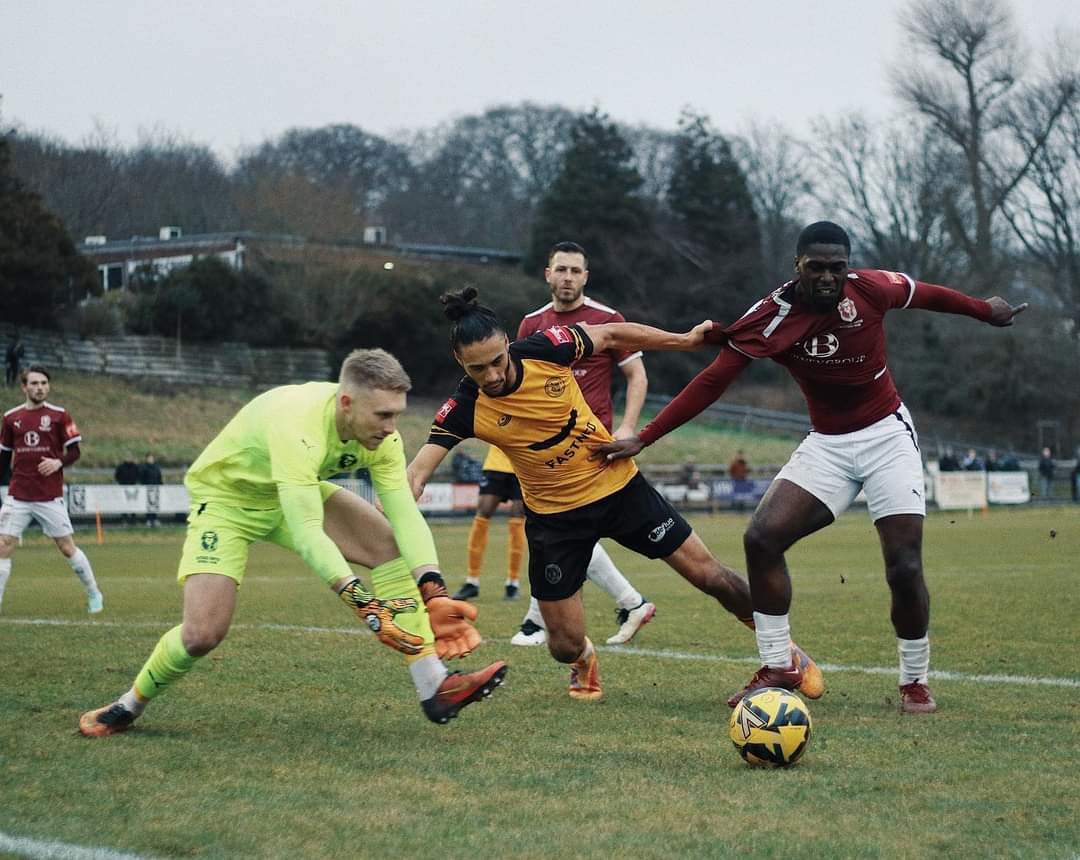 The month ended on 25th February with the Wands at home to 3rd placed Hornchurch who produced a professional performance to win 2-0 and perhaps for the first time this season, the goals were beginning to dry up and Cray ended February in 10th place.
With nine games left going into March the Wands would have needed a strong back end of the season to remain in contention for the playoffs.  Following February and a string of matches against playoff contenders, March saw a couple of matches against struggling sides and began on 4th March at Bowers & Pitsea.  Harrison Sodje had been given permission to return to the Wands and played his part as Cray came back from an early goal down to win 2-1 with goals from Tom Derry and a winner in the sixth minute of injury time from David Ijaha which would prove crucial come the final day of the season.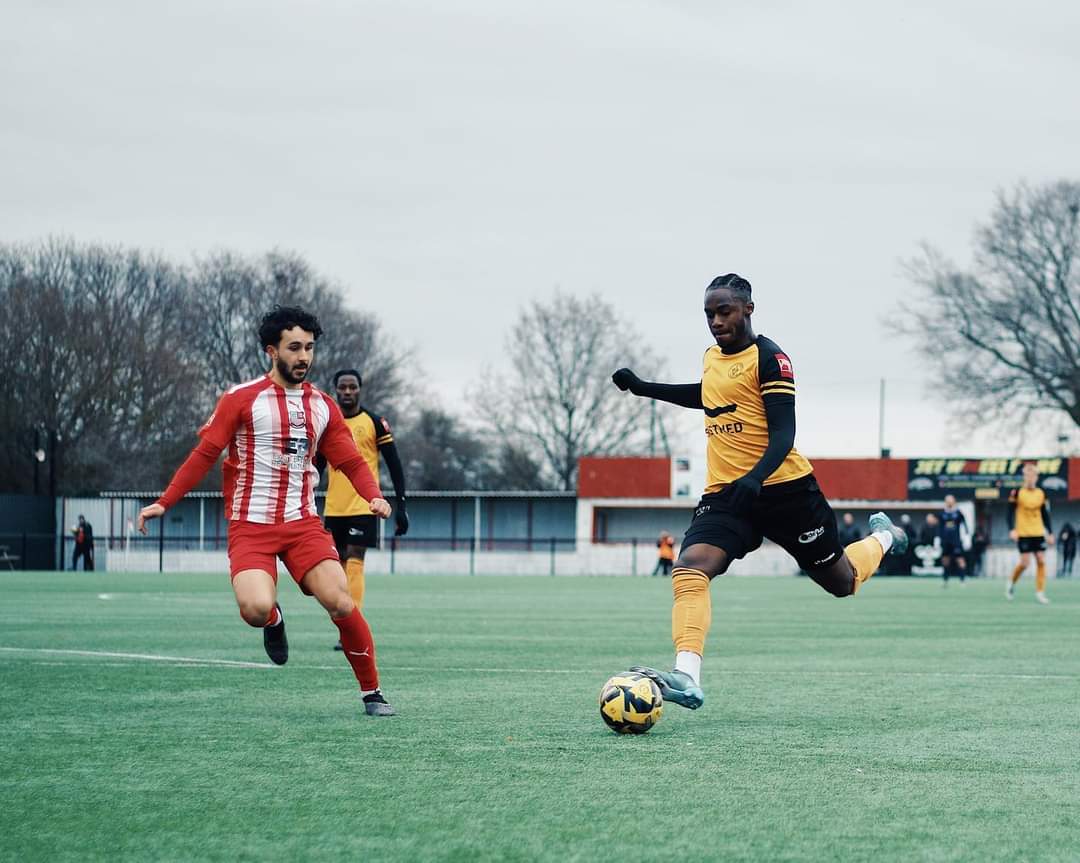 The following Saturday Cray entertained Potters Bar Town who had been early season pacesetters but had gone down to mid table and the Wands went on to register their biggest win of the season, 5-0 with goals from Yahaya Bamba, Dan Bassett, Sam Wood and two new signings who came off the bench to score within minutes, Destiny Oladipo and Rio Campbell.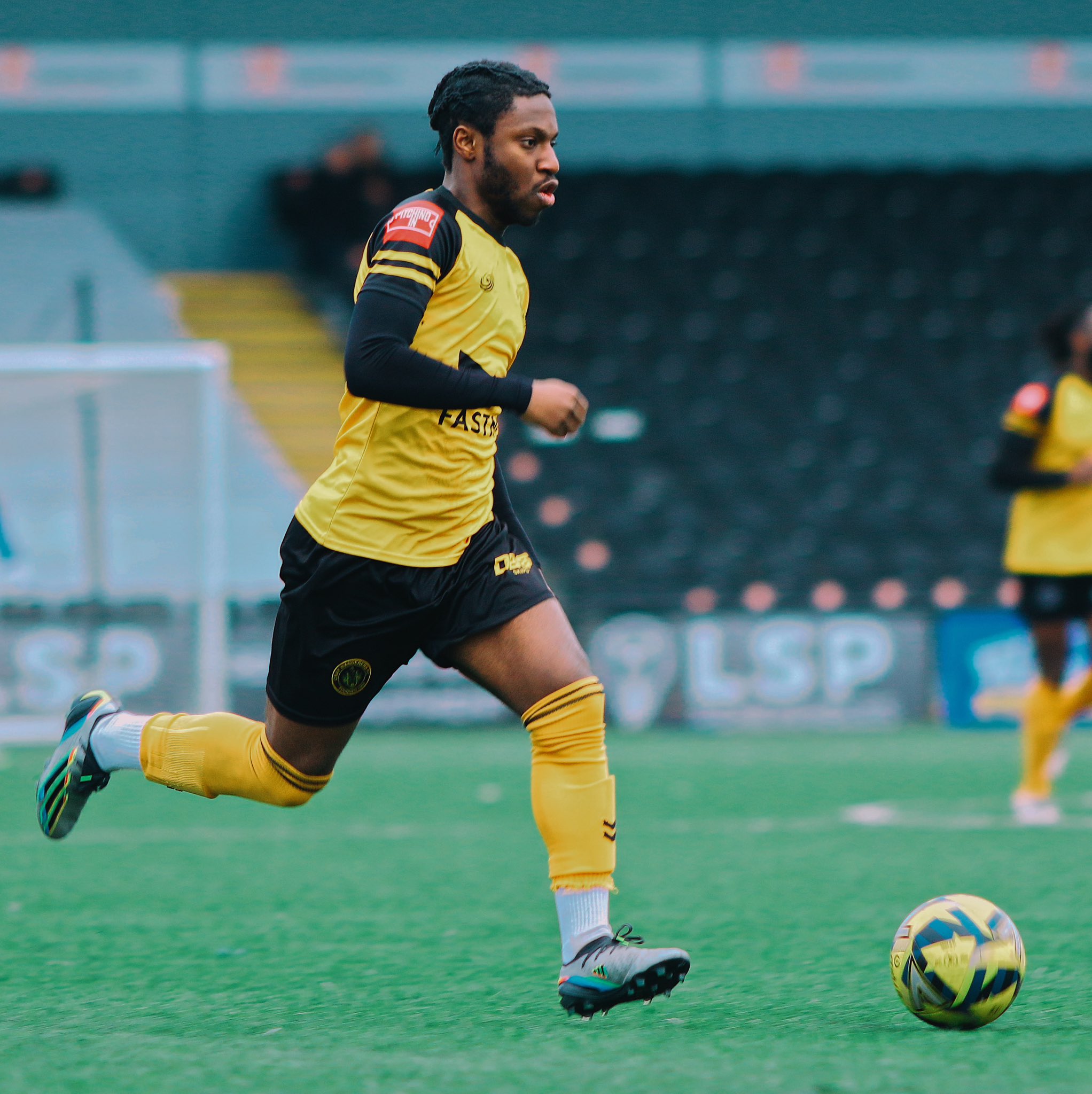 Cray were now moving up the table, a rung at a time and now stood 8th going into a trip to struggling Brightlingsea Regent on 18th March with Bromley loanee Marcus Sablier making his debut as substitute.  A stodgy game looked to be drifting to a draw against a Regent side reduced to ten men but another big impact from Oladipo off the bench plundered a late goal to win 1-0 and although Shaun Rowley took one for the team and was sent off near the end, Cray made it three wins in a row and moved up to 6th.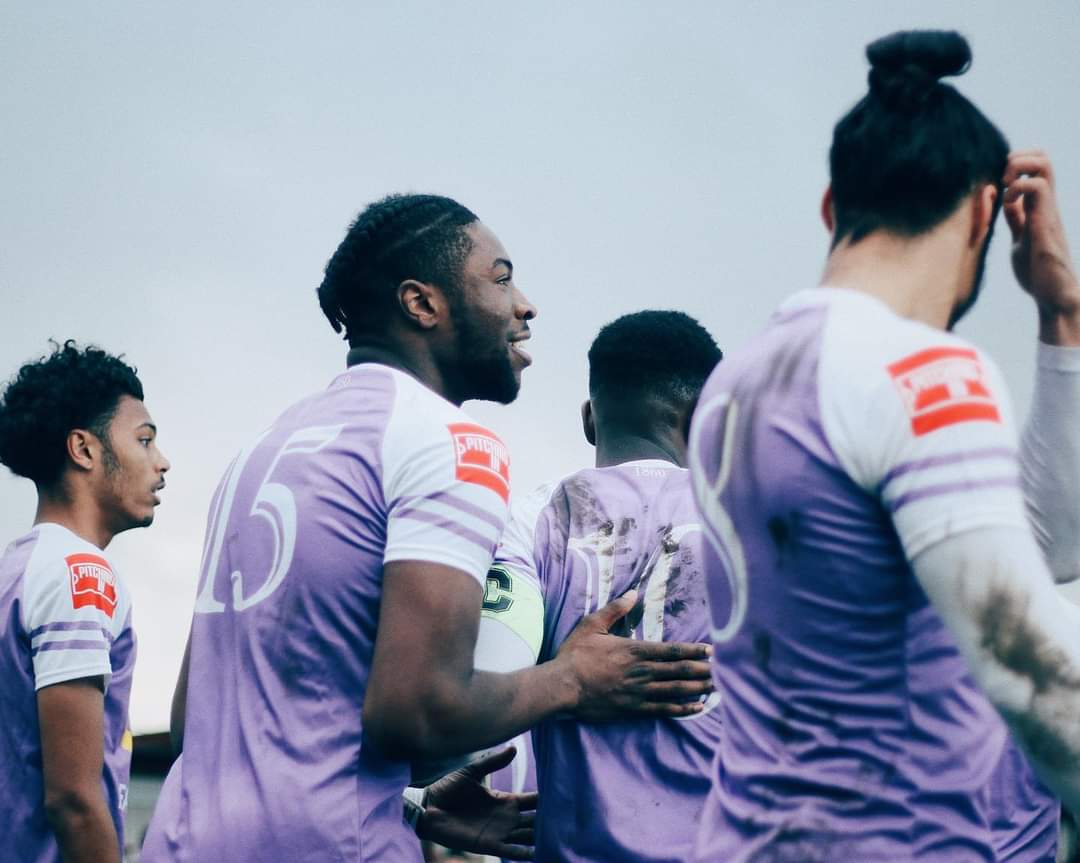 The month ended on 25th March with a big game against 8th placed Horsham and would be a cracking match with Cray prevailing 5-3 with Nyren Clunis scoring twice, Harrison Sodje, Freddie Carter and Dajon Golding also on target and was a huge three points against a side who ended the season in good form and Cray scored five at home for the second successive game.  With Rowley suspended, Liam Northwood made his Wands debut in goal.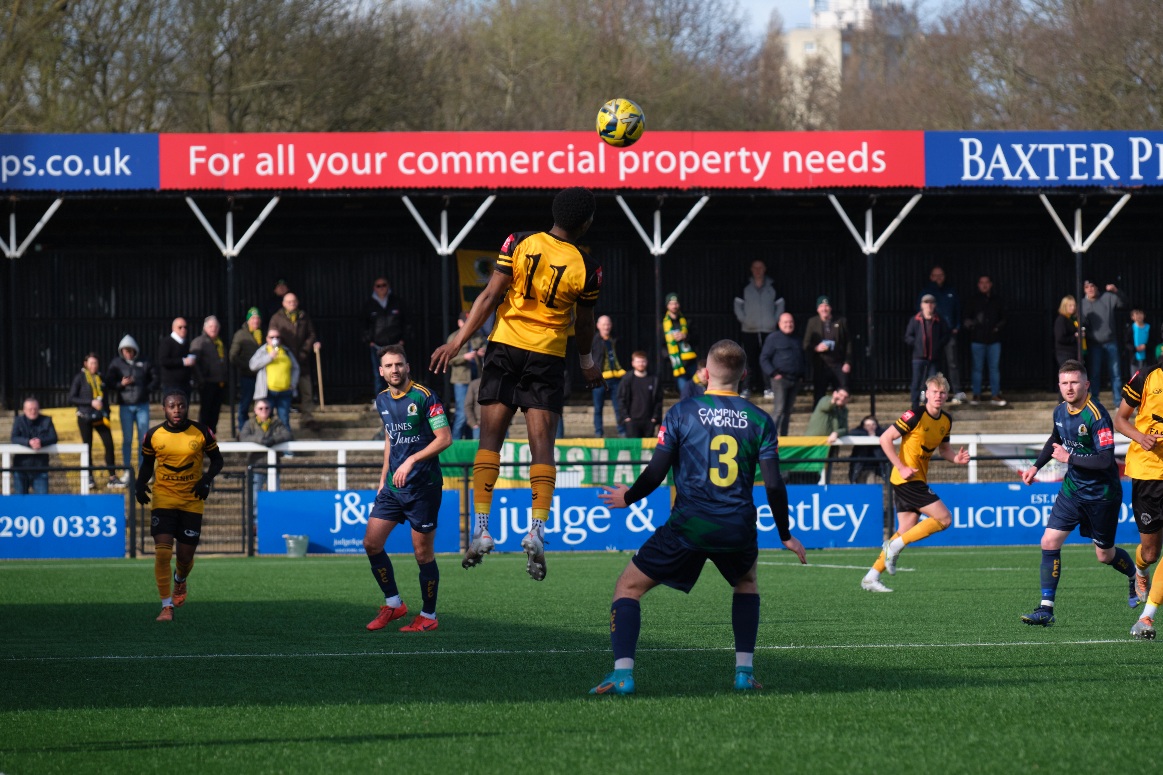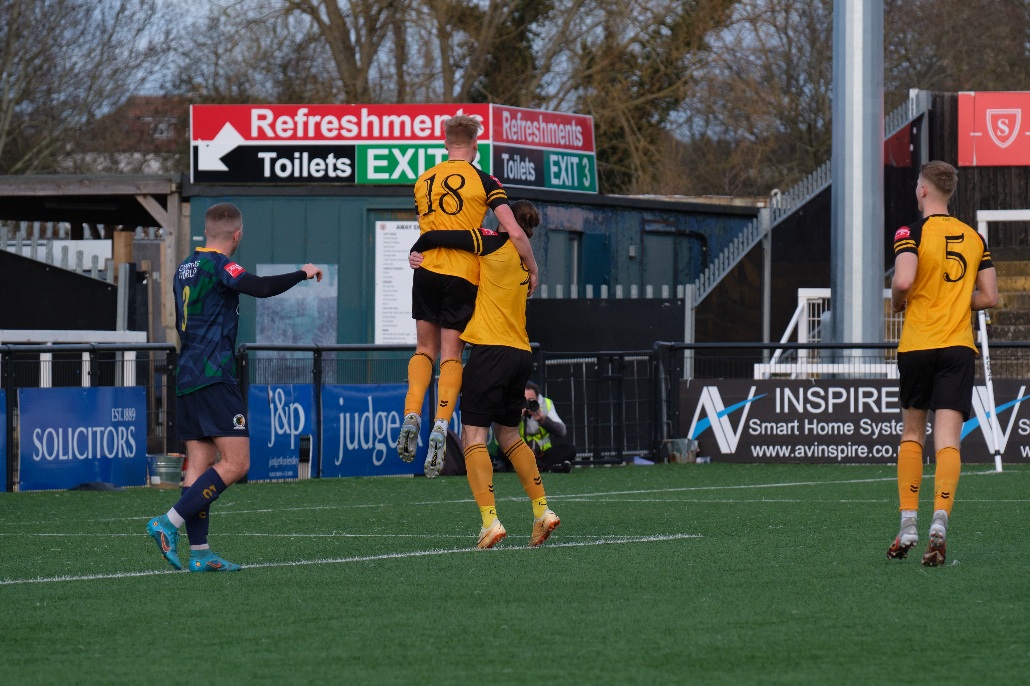 The four wins in March earned Neil Smith his second manager of the month award and with five games to go, Cray were now back in contention for the playoffs in 6th place on 63 points level with Lewes and the teams would remain neck and neck for the remainder of April.
The last month of the season began with a crunch match at 5th placed Enfield Town who had a four point lead over Cray in the race for the final place.  After conceding early on, Cray earned a merited point courtesy of a late Sodje strike and went into the Easter weekend games perhaps the happier side with the draw with Lewes also drawing at Margate.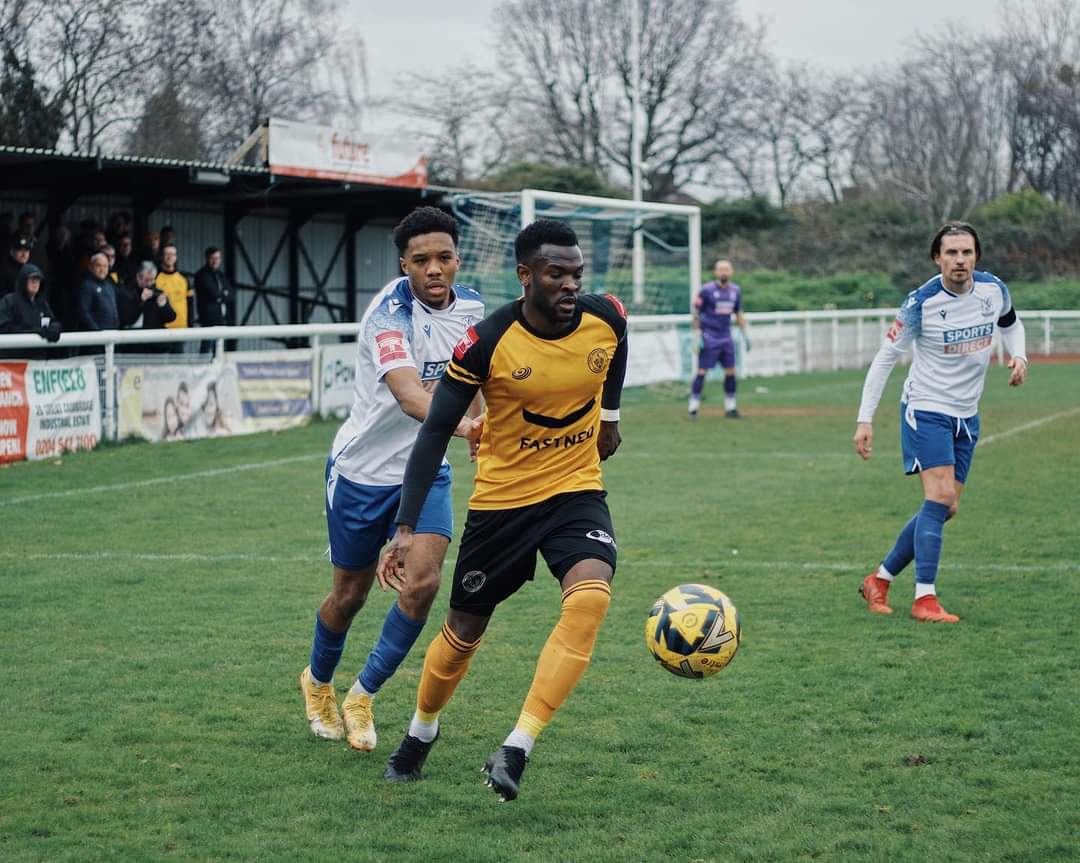 Lewes had the chance to move above Cray on Good Friday against Herne Bay but the Kent side came back from 3-1 down to draw 3-3 and this would prove crucial in a couple of weeks time.  On Saturday 8th April, Cray beat Corinthian Casuals at Hayes Lane through a Clunis strike which ultimately relegated Casuals and with Enfield losing at Horsham, Cray were now just a point behind going into Easter Monday and two points clear of Horsham and Lewes.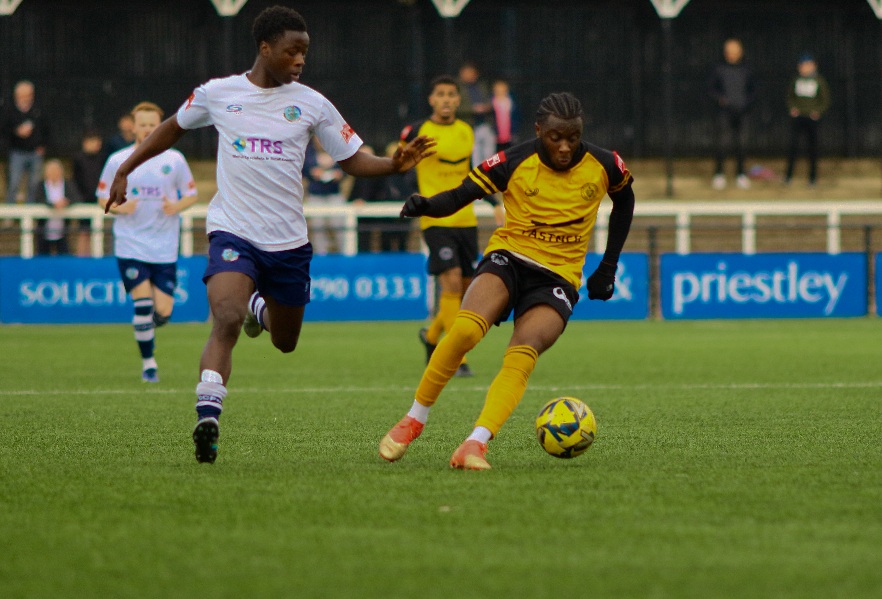 Another lively game on Easter Monday at Herne Bay saw Cray hit good form early on two Clunis goals and a Sam Wood strike made it 3-0 after half an hour but Herne Bay threatened a comeback and soon became 3-2. Cray though upped the game and Jalen Jones scored a fourth and after another Herne Bay goal, Rio Campbell scored a fifth and Cray now moved up into 5th place and onto 70 points breaking a club record of points for an Isthmian Premier season.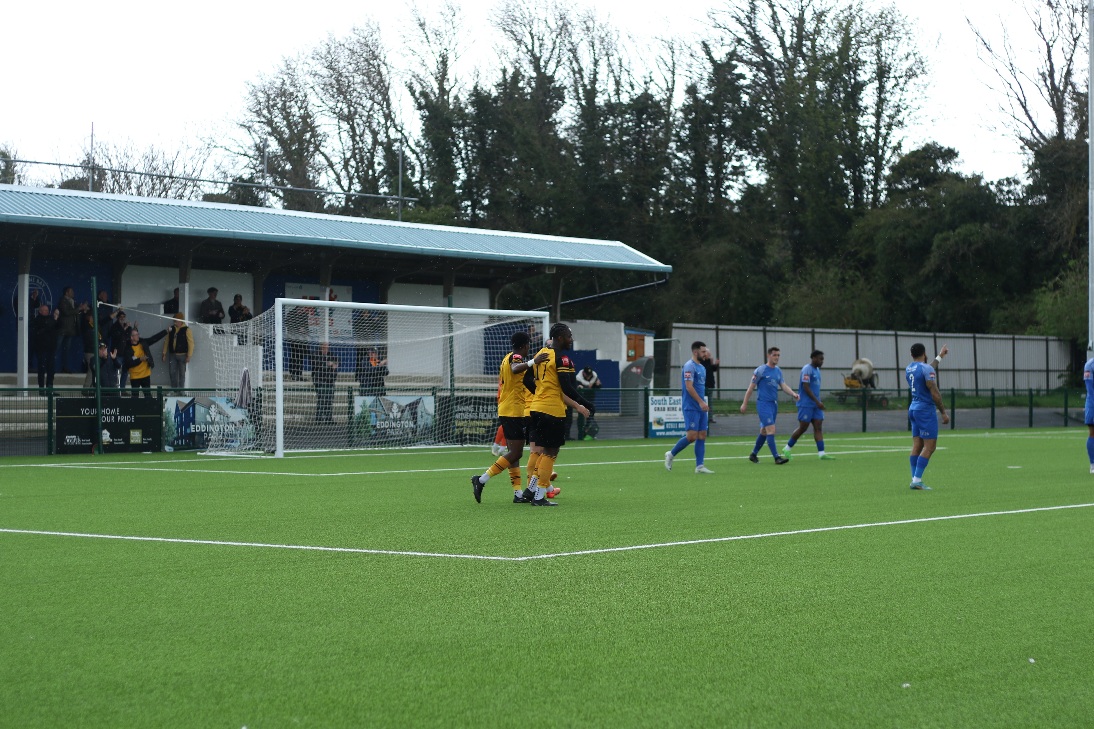 There were just two more games to go and Cray completed their home fixtures against Kingstonian on 15th April.  A goal in each half from Harrison Sodje and Jalen Jones proved enough for a 2-0 win for the Wands and with Lewes beating Haringey Borough, Horsham drawing with Hastings United and Enfield falling away it was out of Cray and Lewes for the final playoff spot on the last day of the season.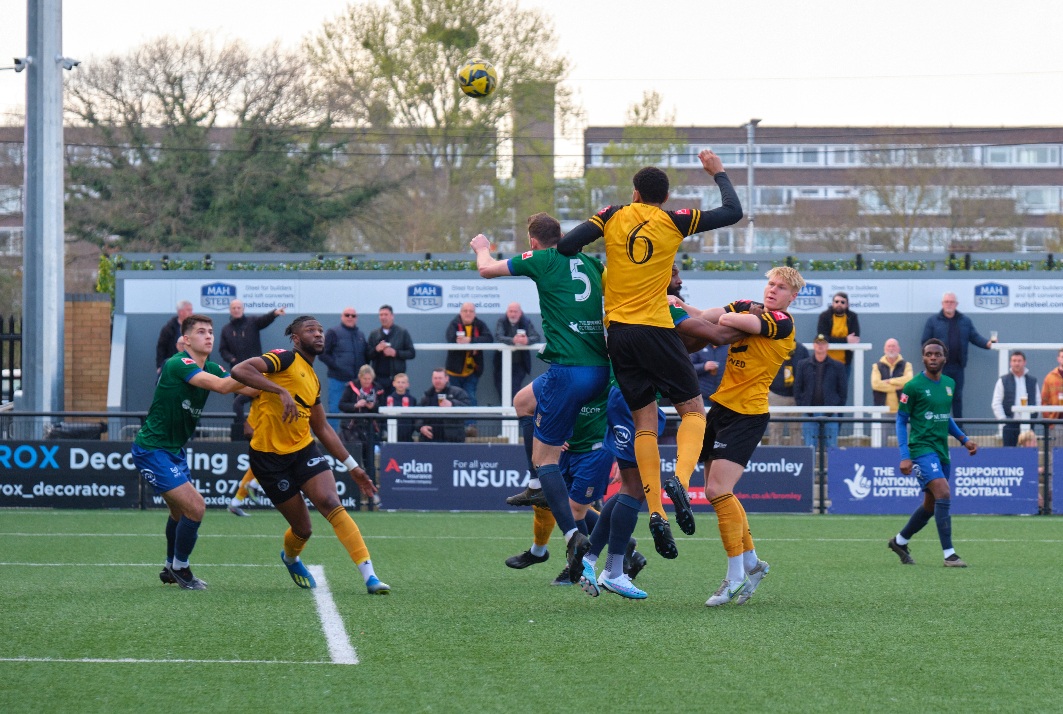 Cray headed to Haringey Borough with a +4 goal difference and a two point lead over Lewes and the Wands went two nil up in North London through strikes from Dan Bassett and Tom Derry but Haringey fought back to draw 2-2.  Lewes won 3-1 at Canvey Island and both teams finished on 74 points but Cray advanced to the Isthmian Premier playoffs for the first time and ended the season unbeaten in nine games.  Cray also scored the most goals in a season (78) and the fewest defeats (8) and would now head to Hornchurch for the playoff semi-final on Wednesday 26th April.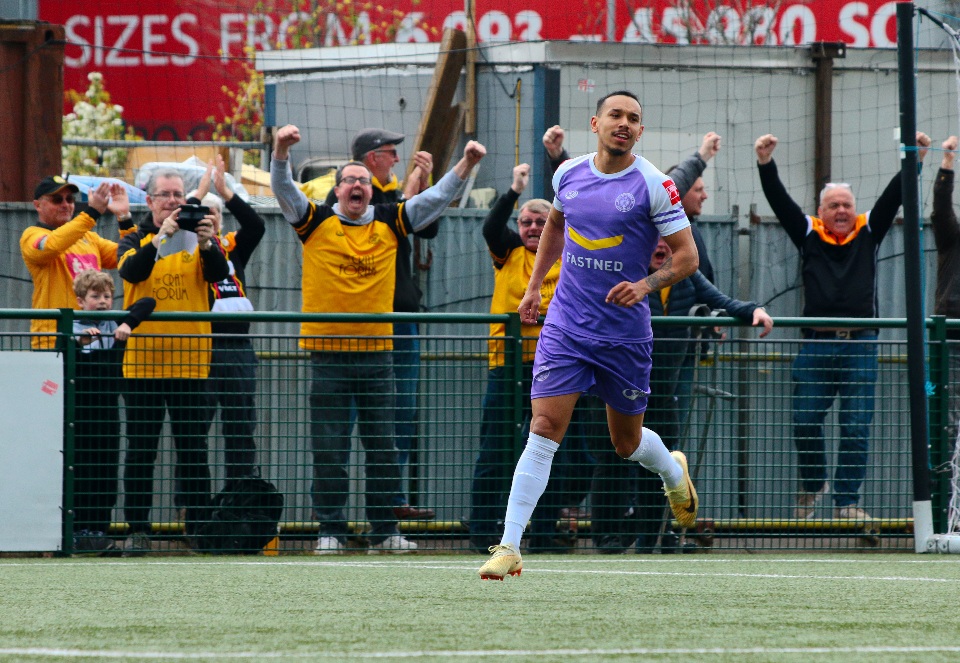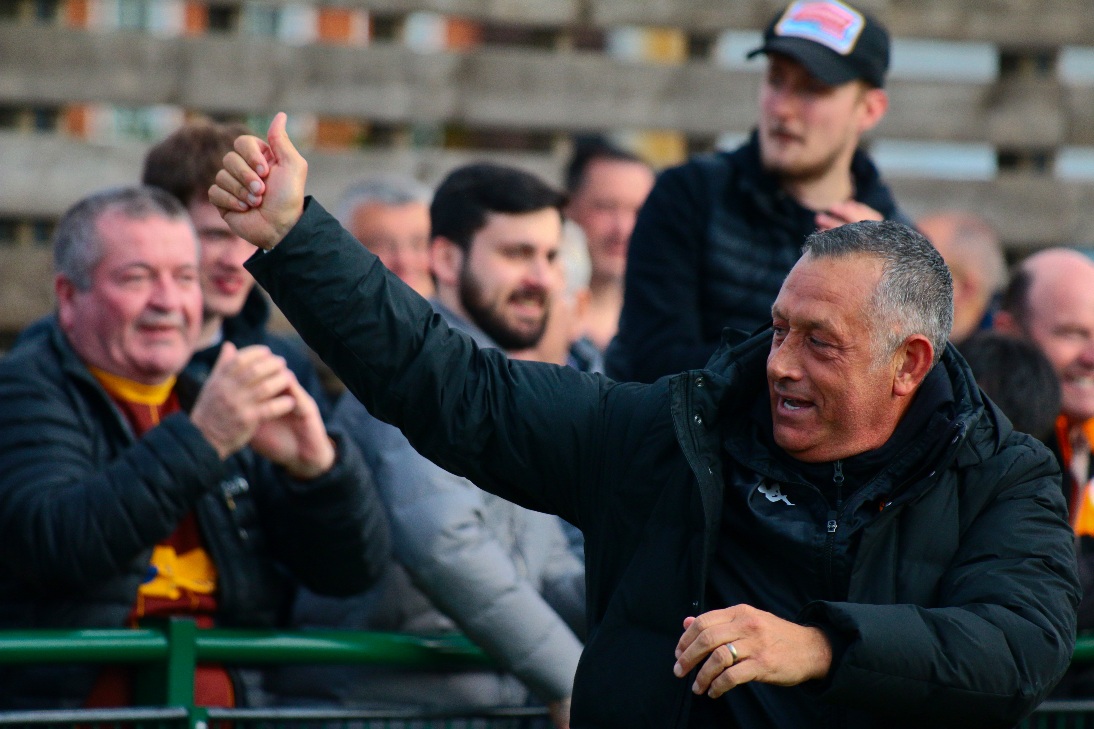 Playoff games are never an easy watch and I believe invented by a sadist with no love of football.  Hornchurch finished in 2nd place, ten points clear of Cray and the game seemed to going in the Urchins favour and led two nil early in the second half through goals from Sam Higgins and Liam Nash.  Cray stormed back though with a powerful last half hour and goals from David Ijaha and in the last minute Nyren Clunis took the game to extra-time.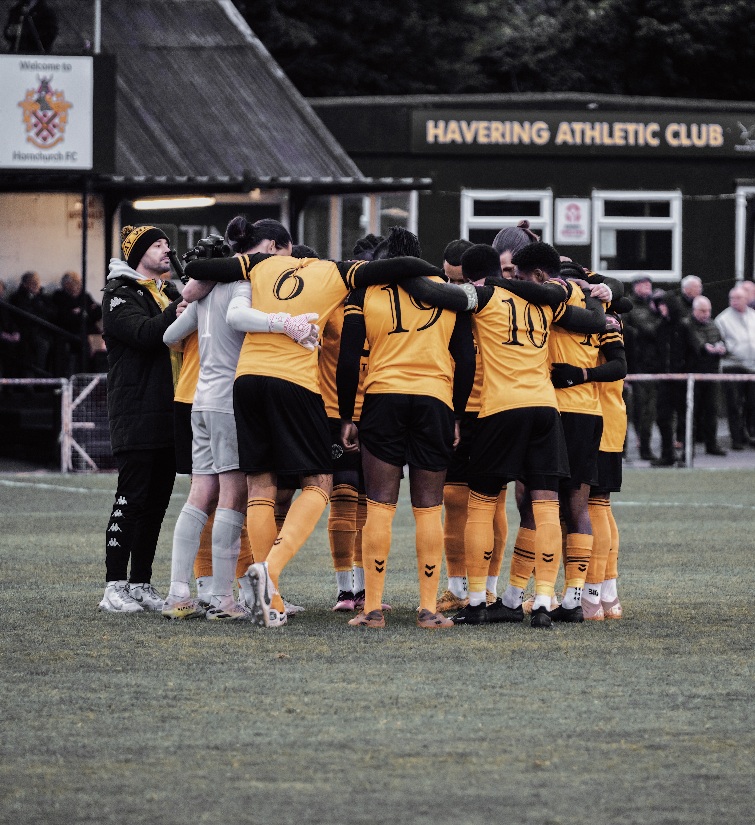 Higgins once again shot Hornchurch in front two minutes into extra time but Cray hung in the game and looked the stronger and three minutes into the second period, Sam Wood's cracking shot made it 3-3 and the game went to penalties.   
Hornchurch took the first kick that was dispatched by Tom Wraight.  Freddie Carter made it 1-1 and then Jordan Clark made it 2-1 although Rowley came close to making a save.  The Wands second kick by Tanga was saved by Wright and Jamie Mascoll scored to make it 3-1 to Hornchurch.  Dajon Golding scored for Cray and were given a lifeline when Hayles skied a shot over the bar.  However, Harrison Sodje fired over the angle of post and bar and it was left to ex-Wand Chris Dickson to apply a cool finish to make it 4-2 and Cray's promotion hopes came to an end but only after a remarkable performance on the night and after a season that will never be forgotten and in the record books as the Wands most successful Isthmian Premier league season ever.
Under a great management team, the club are moving in the right direction on and off the pitch.  A fine first team, an Academy side which won its league title in its first season, an U13s Girls side Kent County Cup winners and heading for big things and a blossoming youth structure.
For the supporters the 2022-23 season will be one never to forget and had something of everything over its course but most of all the troubles of the 2021-22 season had been well and truly buried.  What awaits for 2023-24 remains to be seen but will be a hard act to follow.