Congratulations Gary on celebrating your 25th anniversary as Chairman of Cray Wanderers. We thank you from all at the club and as supporters for all your great efforts on behalf of our great club and a remarkable achievement.  Has the 25 years gone quickly and has it been an enjoyable experience for you?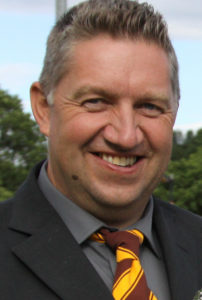 Yes it has gone so quick. I've been doing it all these years for the supporters, the club and its history but it hasn't just been the Gary Hillman show as there have been good people around the football club that have come on board.  My main aim has always been to make the club self-sustainable and keeps on going.  When we get to Flamingo Park we will be self-sustainable and hopefully forever from then.
Before you came to Cray had you played any football locally or was you just a football fan?
I had played youth team football for Knockholt up to U16s level and won Tandridge leagues but around the time I was leaving school I started following Crystal Palace away, I joined a punk band and that took over any football playing ambitions. It is probably one of my more notorious claims to fame that I've never ever played football at senior level or Sunday league level.
Going back to the very beginning in October 1994 Cray Wanderers were going through very hard times on and off the pitch and were in need of a fresh injection of enthusiasm and a new Chairman. Was your brief in those early years to steady the ship and the restore our fortunes?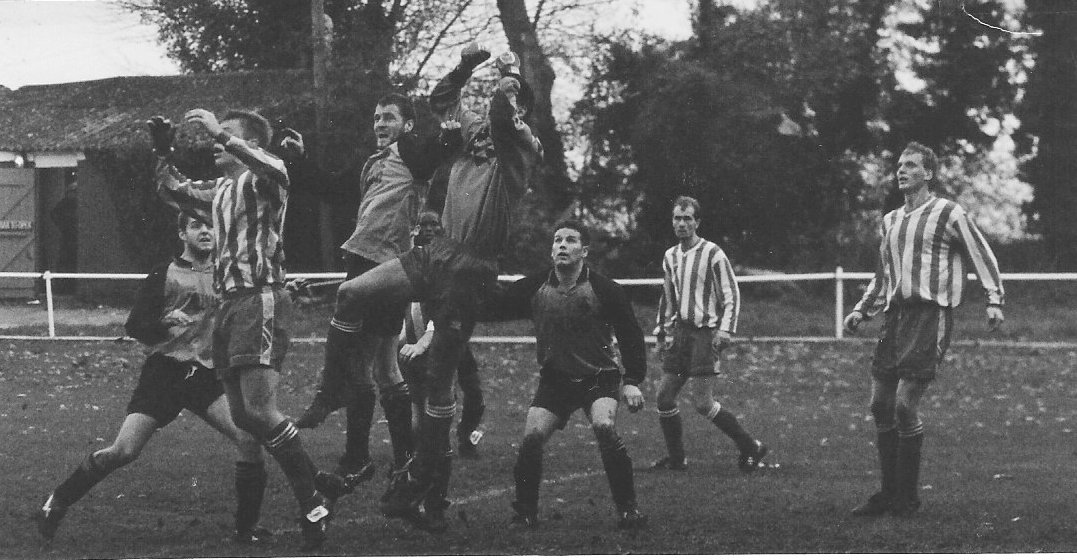 I was 30 years old and Dave Jackson was working for the family business and going pretty well. I used to look out for Cray Wanderers and Bromley's results in the Bromley Times as my local clubs.  Dave asked whether I would be interested in sponsoring a few games and then after a really bad start to the 1994-95 season and the club had been on a losing run, Dave mentioned to me that it looks like the Manager (Eddy Davies) is going to be sacked and his best mate was Chairman and would I be interested in taking over for a few weeks while the expected new chairman was away and I said yes.  25 years later I'm still here.   I remember the first game at Crockenhill on 29th October 1994 with Dave acting as temporary manager and managed to get a 1-1 draw which was an improvement on our earlier results and Alan Whitehead came along as manager but I stayed as Chairman.
At the end of the 1997-98 season with things looking better we left our "temporary" home of Oxford Road since 1973 to groundshare at Bromley FC.  This was a very good decision wasn't it and meant we could progress further up the leagues?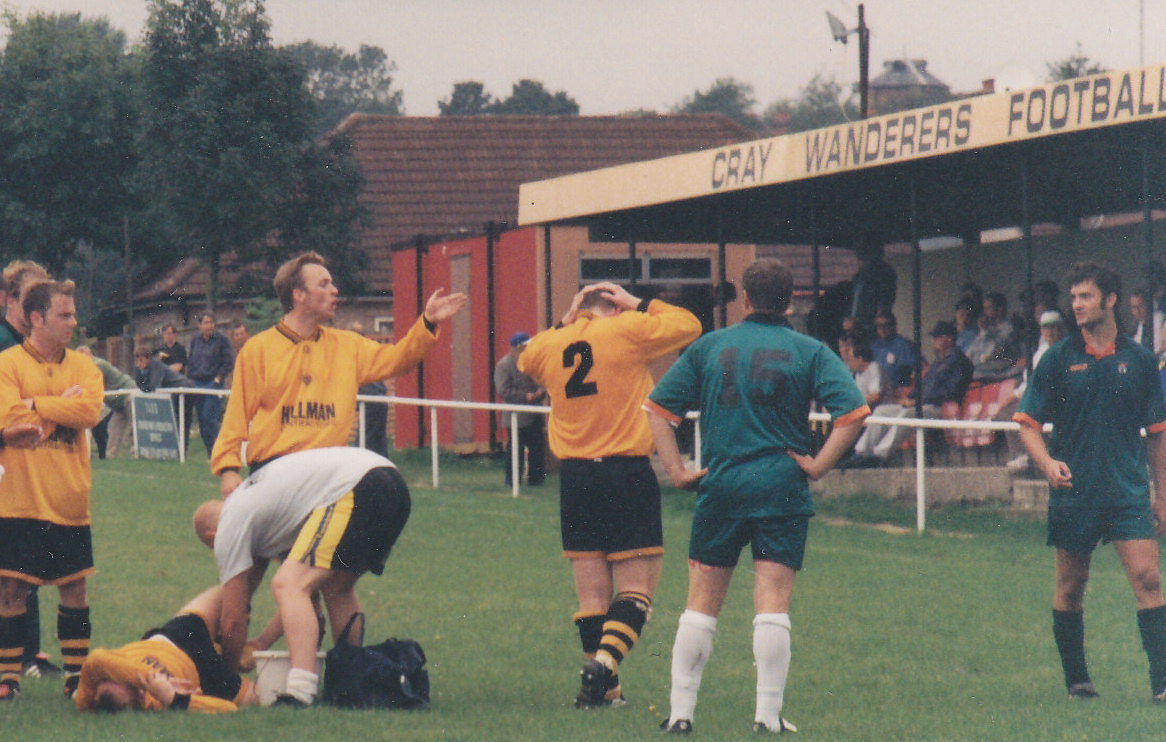 One of the key things for the club when I came was getting Oxford Road up to a decent standard and we did manage to spruce it up. I got a big portacabin which I had to remove from a school and made a new tearoom and boardroom area and did a lot of tarmacking and took away the old portacabin and the crowds increased a bit and there was a bit more of a buzz around the area, the club and the Cons Club.  There was always a bit of tension between the Cons Club and Cray Wanderers particularly within the committee level.  Then the floodlight rule came in where clubs had to have them to remain in the Kent League and this was not possible at Oxford Road.  We had some great times there but had to move on and we managed to get a groundshare at Bromley where we had good relations, were an established club and the catchment area was huge which meant it was easier to attract players.
We won back to back Kent League titles in the early 00's and earned promotion to the Isthmian League.  This must have been a great achievement for you as this had eluded many Cray Wanderers Chairmen, Owners and Secretaries who had strived to get Cray playing in one of the established higher leagues?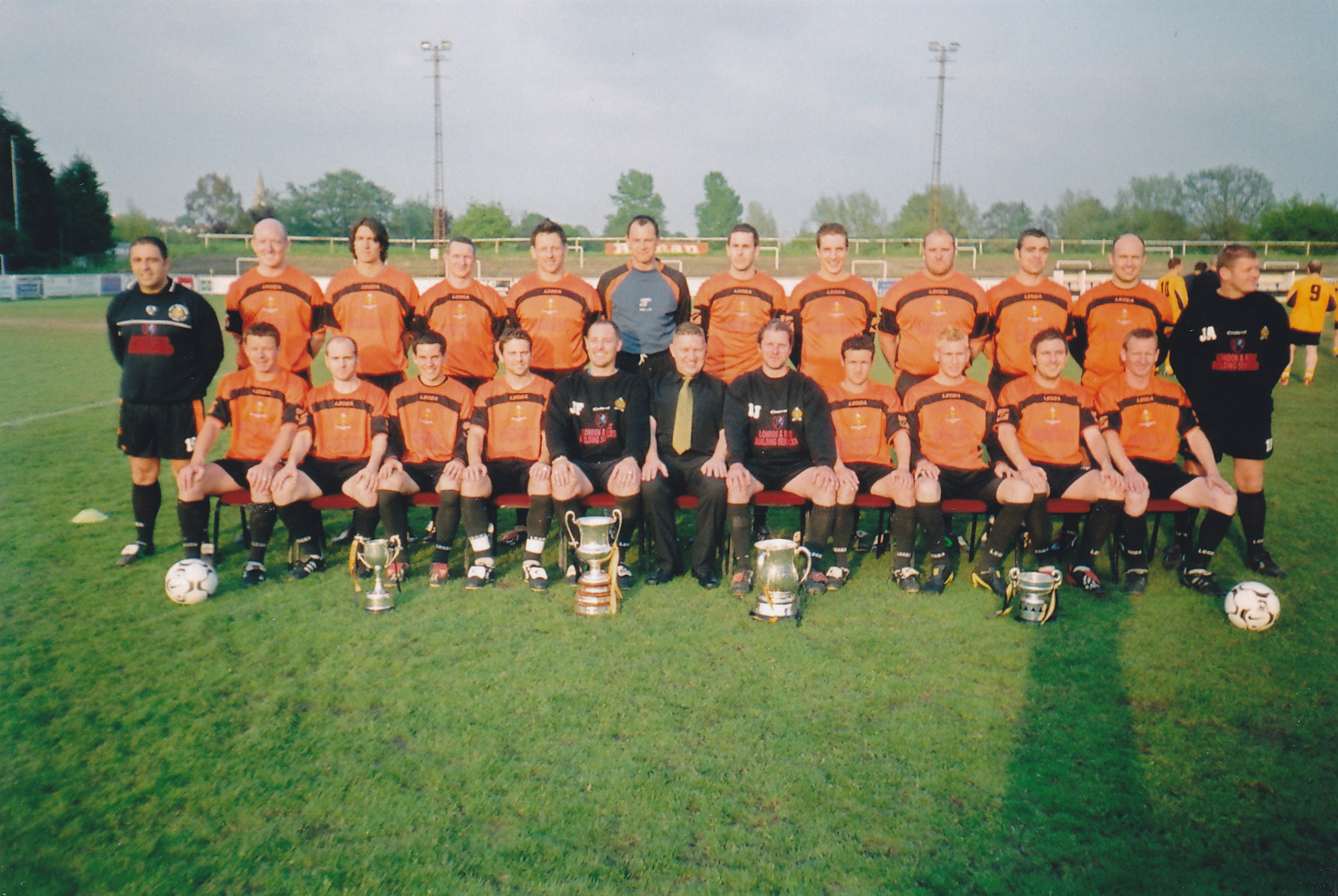 We had a bit of a problem as the Non-League pyramid was being restructured and the Isthmian were having a fight with the Southern league and there was a bit of carnage going on which worked to our advantage.  Certain people who were in charge of these leagues were either retiring or stepping down through illness and we had to blag our way through but we managed to get into the Isthmian which was a magnificent achievement even though there was a no ground share rule for clubs. We boxed them into a corner and legally they had to allow us in. I remember I was in a restaurant in Mottingham on 12th May celebrating my Dad's birthday when I got the call from the league to say we would be accepted. It was nervewracking but a great moment and we were in the big time.
The first of those Kent League titles in 2002-03 and the title decider against Lordswood was one of my favourite moments as Chairman up there with the trip to West Allotment Celtic not long after.  During the build up to the Lordswood game. the Kent League had come up with a rule where instead of taking Faversham Town's points away after they left the league, a points per game average decision would decide and because Maidstone United and Thamesmead Town not winning their games meant we only had to beat Lordswood to win the title.  It was a dramatic night, Danny Kedwell was playing for Lordswood and was terrorising Andy Silk down the left hand side but we hung in there and David Gray gave us the lead and Richard Dimmock in injury time curled a shot into the top corner.  That was a very special night and the celebrations were incredible and would have been on a par with winning the FA cup I think.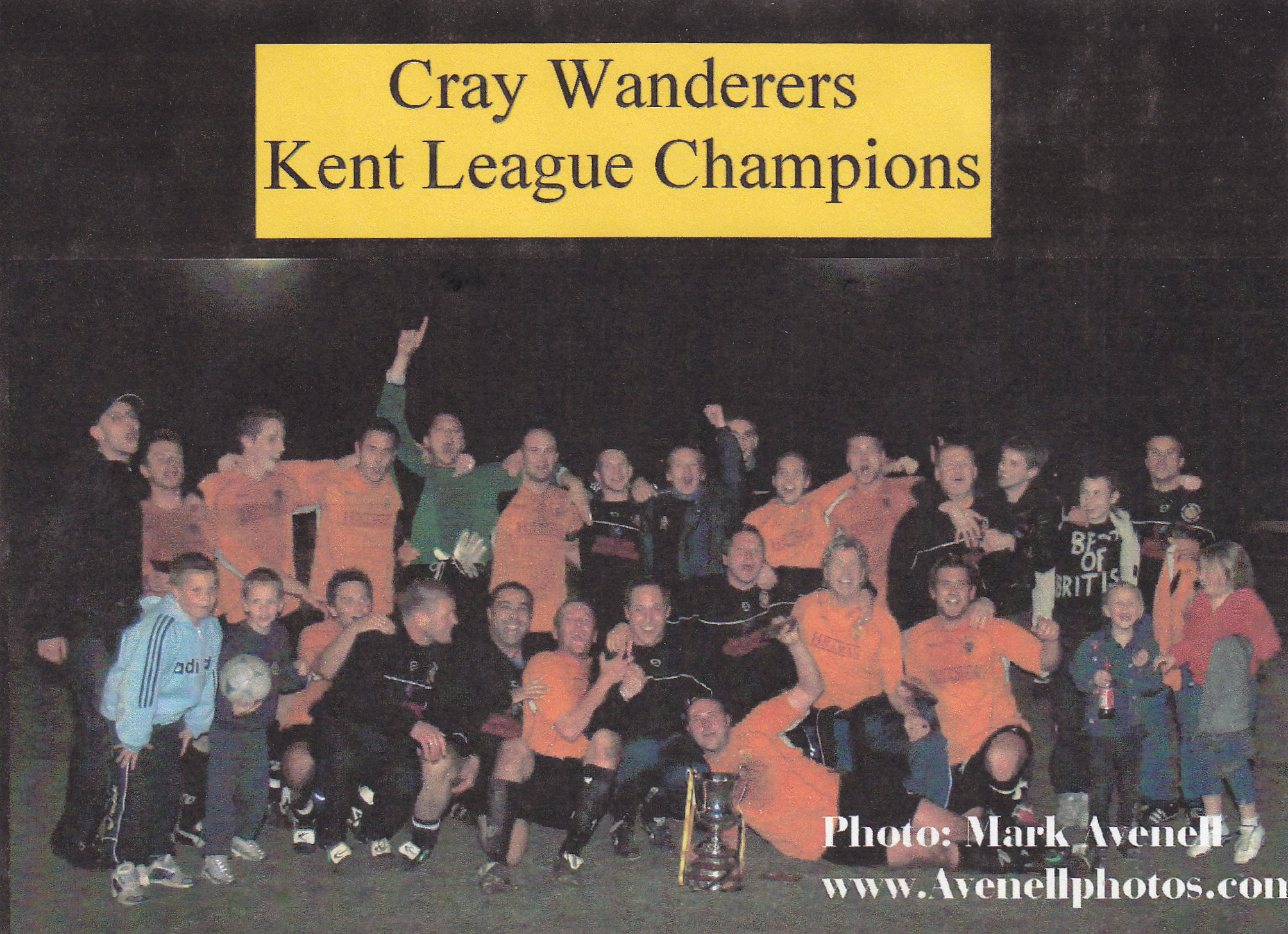 After ten years as Chairman we are now in the Isthmian League where we held our own and built a great side and brought some superb players to the club that became legends.  In 2008-09 after five seasons we earned promotion to the Premier Division via the playoffs.  How special was that achievement for you and the club to reach Step 3 of the Non-League for the first time?
That was special as when we went up to the Isthmian there were some big teams in there like AFC Wimbledon, Sutton United, Bromley and all of a sudden with Cray Wanderers being established as a club for so long we also had a team that had experience and good young players, a massive team spirit which Jenko and Joe created and we did surprise a few sides up there and got a lot of good results. Eventually we deserved to go up after always being around the playoffs each season and the Met Police game was brilliant and Simon Osborn's free kick meant we had cracked it and could look forward to the Isthmian Premier.
During 2009 also the Cray Wanderers Community Scheme began. How did that come about?
Tyrone Sterling was playing for us at the time and along with Reggie Oliver they were working for Charlton Athletic in the Community and as they both lived locally to the Cray's they came to me and suggested could they do something similar for the area.  They knocked on the office door and asked did I want to set it up and I said yes and the rest is history.  It's really building momentum and all part of the Cray community and Cray Wanderers.  Dave Francis deserves enormous credit for putting so much time and energy into sustaining its future and the Community Scheme has been a great success and continues to thrive.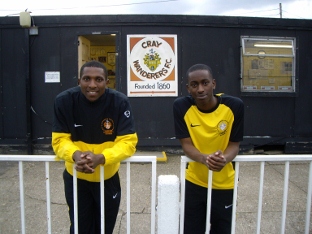 We did extremely well in the Premier finishing ninth twice and also celebrated our 150th Anniversary.  At this time the club were looking to move to a new stadium at Sandy Lane.  How big a disappointment was it for you when the planning application was turned down and how did you look to bounce back?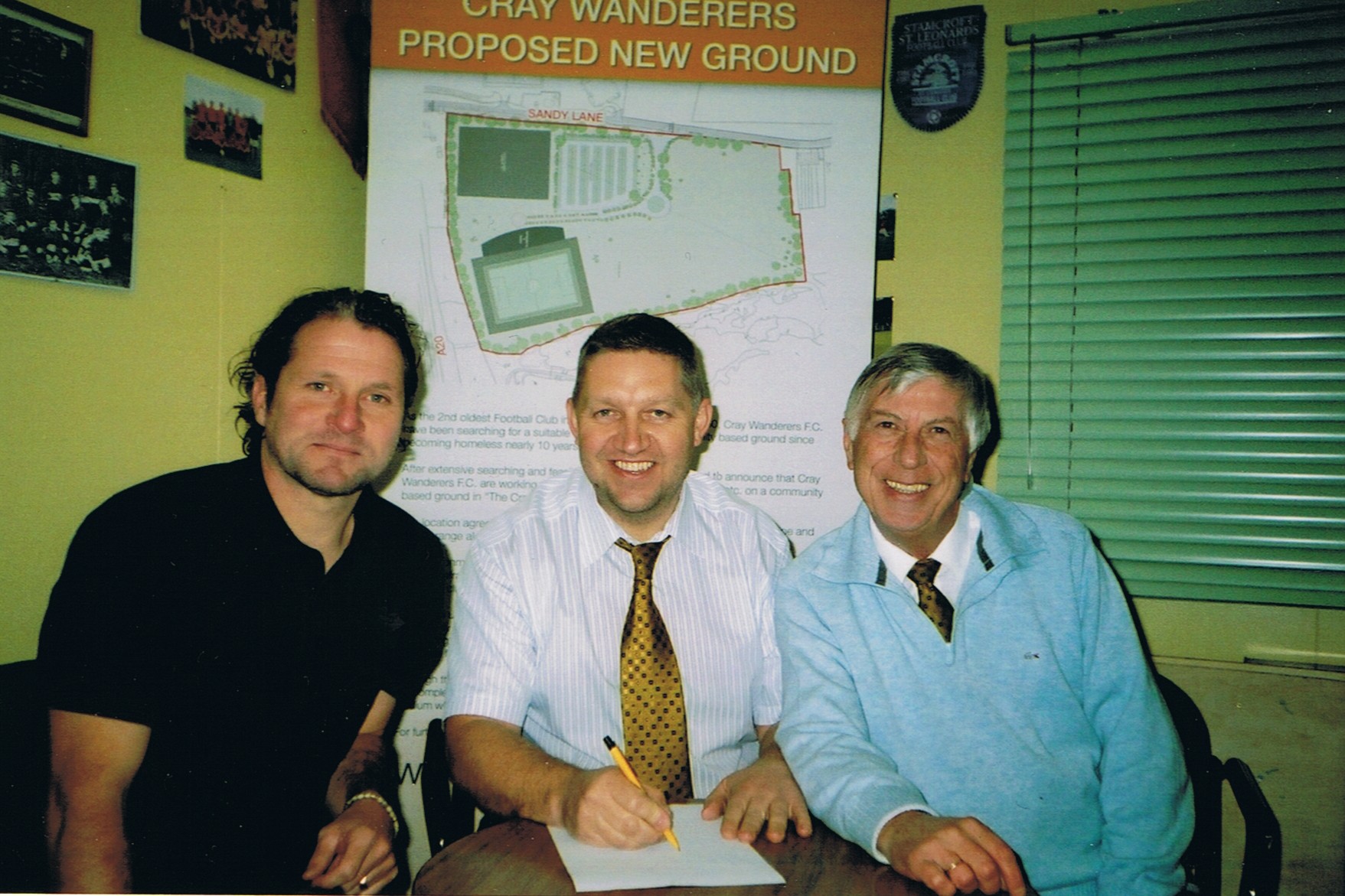 That was heartbreaking at the time as we had put so much into it and then it set a bit of a trend where there were some negative vibes around the club and then one thing led to another and went on a bit of a slippery slope.  I think fate is a good thing and planning applications have moved on and the one we've got now is ten times better than the first one and five times better than the second. It was a shame as it probably was a missed opportunity by Bromley Council and at the time were not known for their sporting expertise and knowledge.
In March 2016 we got planning permission but then were turned down by the Mayor and had to restart all over again.  That must have been a huge blow to you and all involved but you didn't sit back did you and went on and tried again and this time succeeded via planning permission by Bromely Council and then the Mayor in November 2018.  You must have been the proudest man alive when you received confirmation we were finally coming home?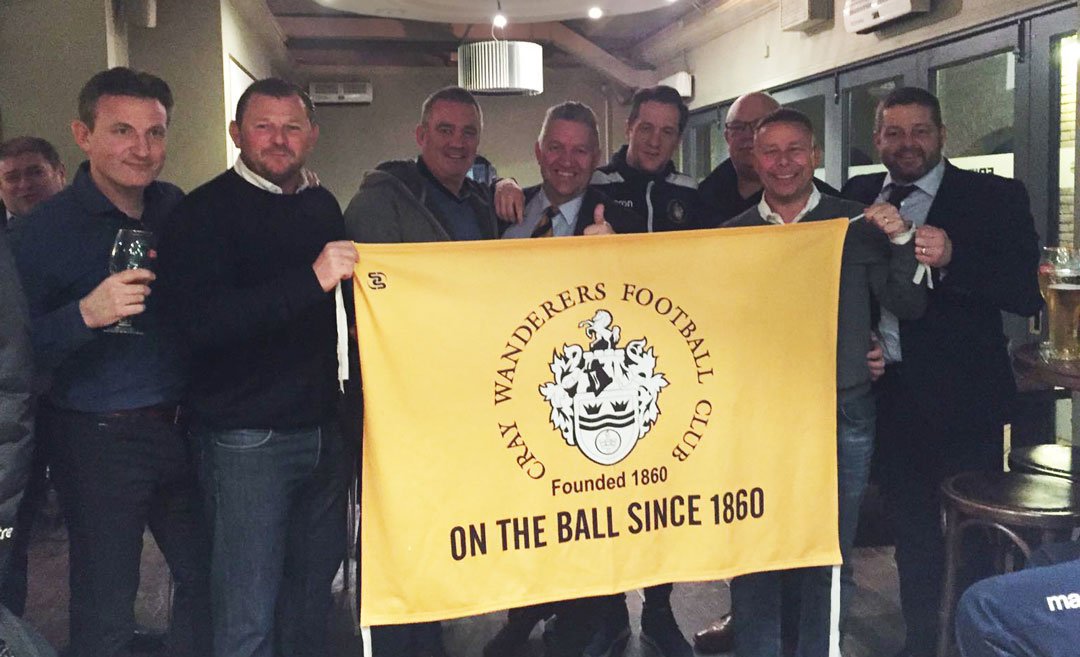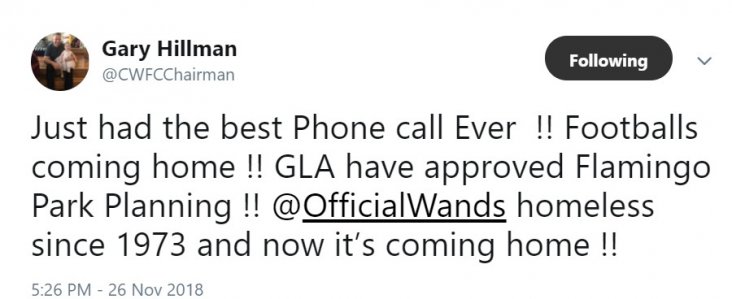 I'd always hoped that Bromley Council would use their common sense and approve what was something of benefit for the area. The area should really have been classified as a Brownfield site and not Green Belt which gave us more problems with planning than it should have. We managed to get planning permission the first time but the new incumbent Mayor had a bit of a downer in regards to Green Belt planning applications and refused to pass the GLA approval.  So we saw an opportunity which was offered by the Mayor to re-start again, did some tinkering to the application and again passed Bromley Council approval with a bigger majority.  We just had to wait for the approval from the GLA which seemed to take an eternity but all the time we remained optimistic but also a touch nervous as so many previous Green Belt planning applications had been turned down by the GLA and could we be the exception.
Then on 26th November came that amazing phone call, I remember I was in the kitchen and the Town Planner phoned up and gave us the news and was a close call that could have gone either way.  It was very tense but after the first application where we celebrated but had to start all over again we had finally cracked it and we are coming home.
Let's move to the present day and with Tony Russell at the helm and much improved performances by the team over four seasons, Cray Wanderers won their first Isthmian League championship last season in the South-East Division and now we have an exceptionally gifted team.  You must take great pride in your achievements over 25 years to get a club that was crying out for help to one whose future couldn't be any more promising?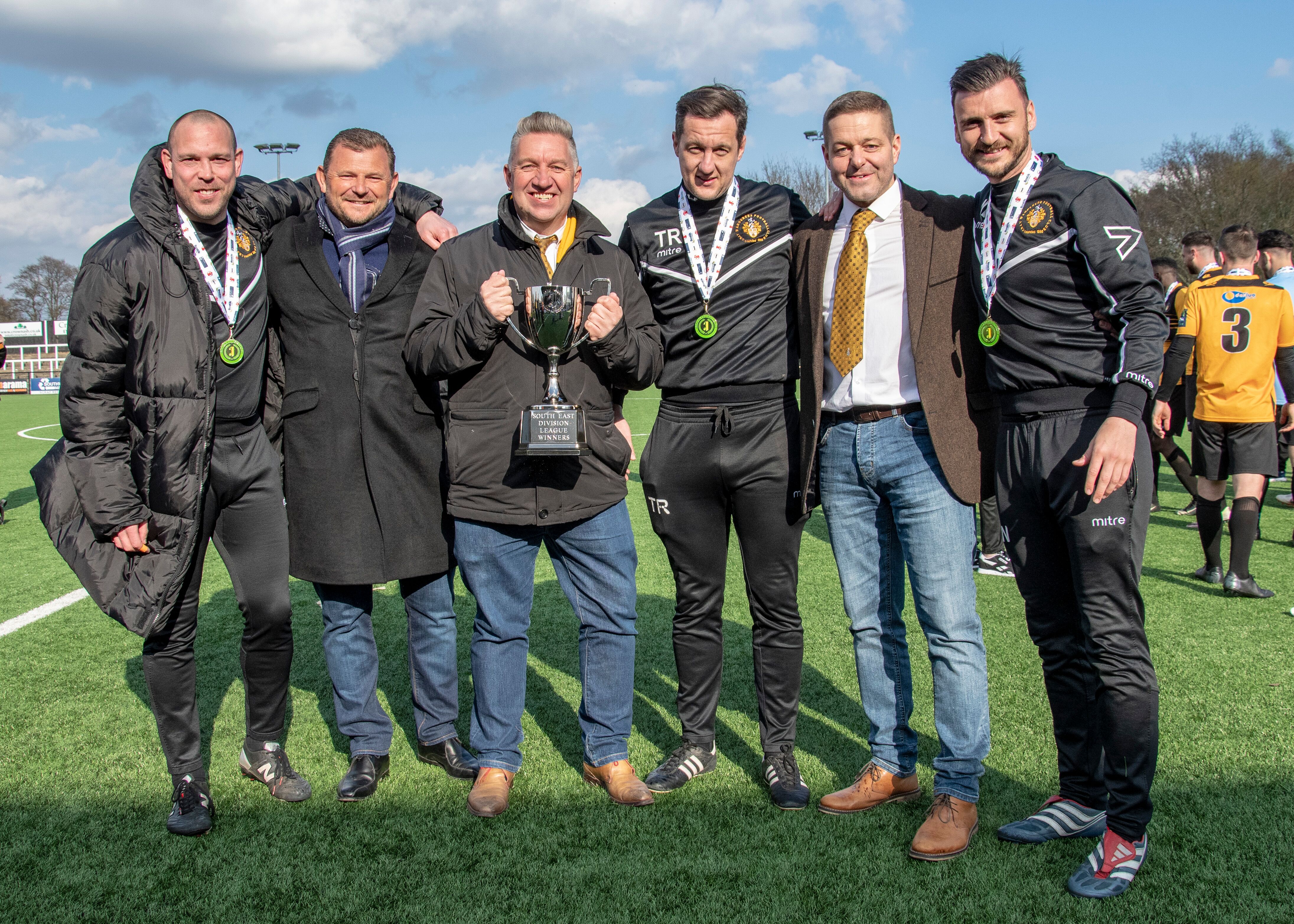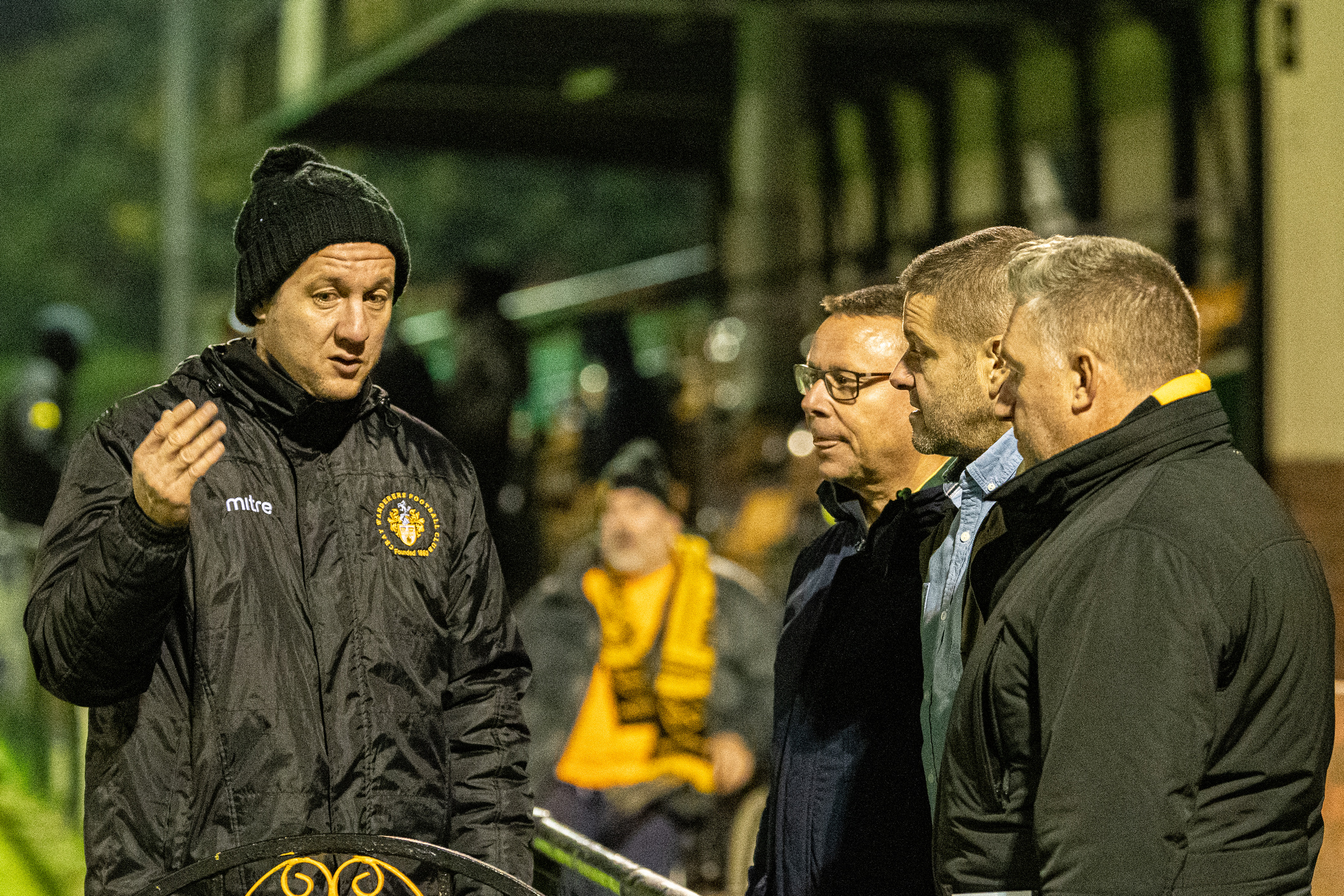 Yes, we are doing very well at club and youth level and everything is looking set for when we move to the new ground.  I've always said my main aim is to get the club self-sustainable for the future in case I get run over by a bus, and set up a platform where they sky is the limit.  Tony has come to the club in 2015 and brought some excellent players to Cray Wanderers, instilled a great team spirit and winning the Isthmian South-East title was just reward for the efforts put in by the management and players and the football is enjoyable and we are in a good place right now and the youth setup means the future of the club is in good hands.
Finally, looking back who have been the great characters of the last 25 years that have made your time as Chairman that little bit more special and made your life a lot easier?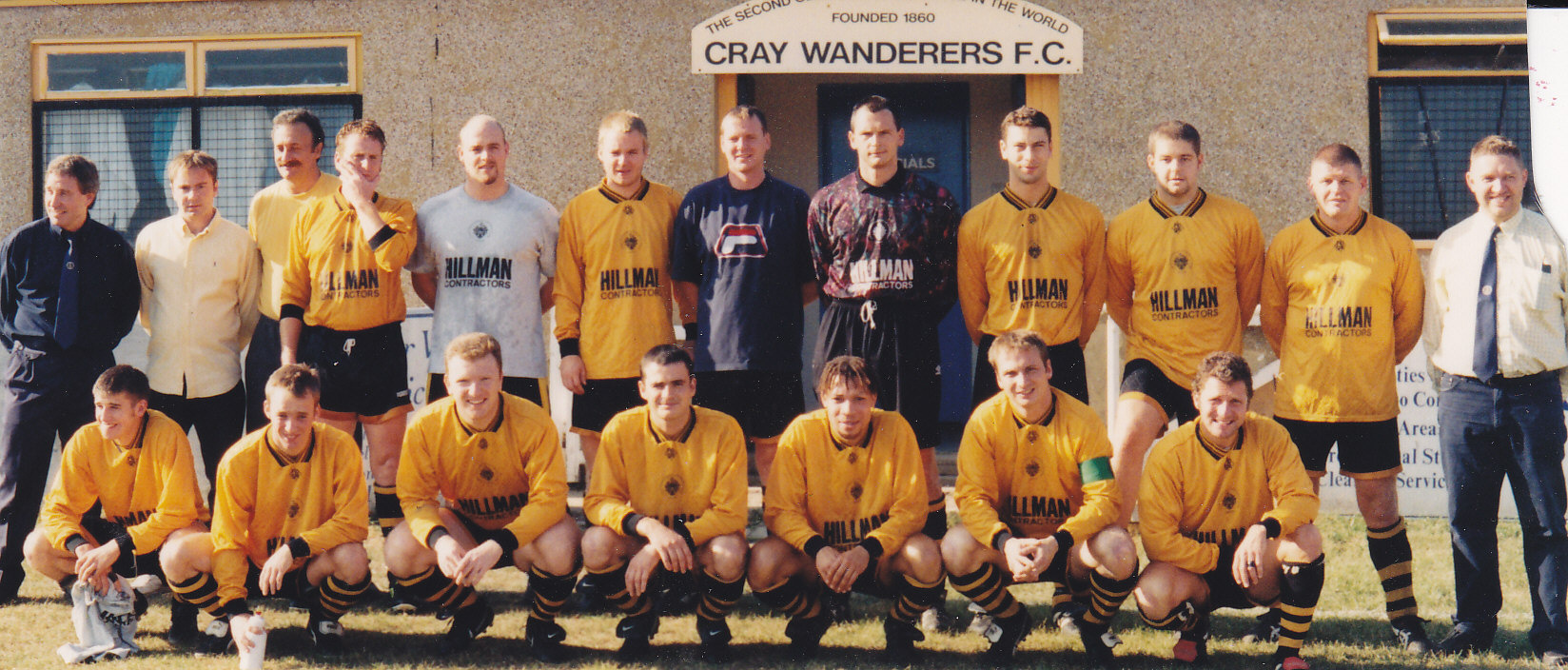 It hasn't just been about me, there has been John Woolf and after that Dave Francis, Michael Paye and then Jason Miller and they have been a big help financially on and off the pitch. I've made some lifelong friends during the last 25 years and in those early years, the likes of Jason Bragg, Matt Woolf, Jamie McCarthy, Billy McCarthy, Paul Twiner, Mark Twiner, Tony Hogg, Jenko, Micky Simmons were a big help and it feels like you are part of a family.  There have been just too many players to remember all individually but you do meet a lot of great characters and people at this level of football and you become friends for life.