Cray Wanderers are sad to announce that manager Tony Russell and Assistant Manager Joe Vines have announced their departure from the club for personal reasons and the frustration of two COVID-19 disrupted seasons.
All at Cray Wanderers pass our thanks to Tony for six incredible seasons which saw the club rebound from a few seasons of struggle to becoming playoff contenders and Isthmian South-East Champions in 2018-19. Cray also despite the struggles with Covid-19 in the past year were 2nd when the 2019-20 Isthmian Premier season was suspended and won five out of the seven league games played in 2020-21.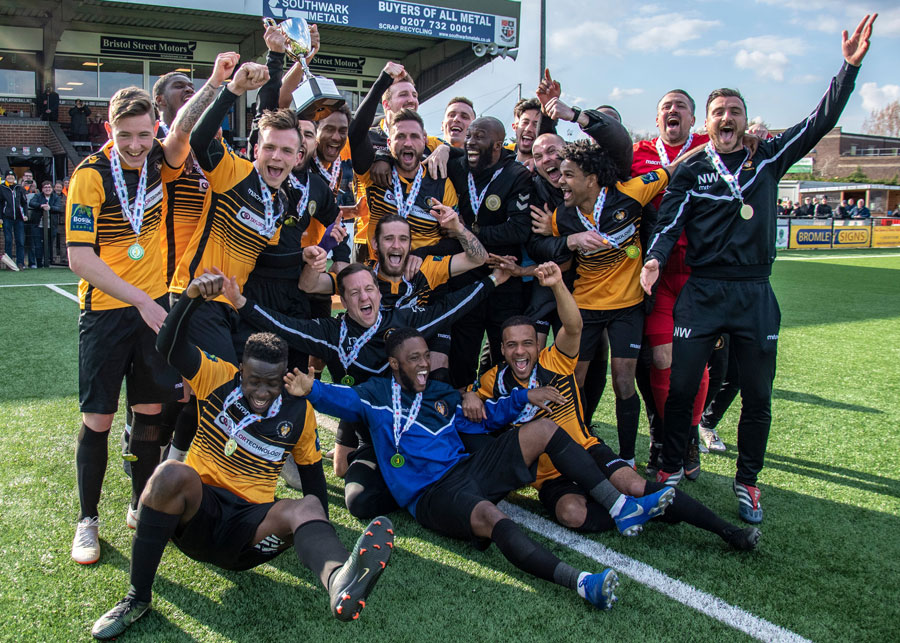 Tony who played for the Wands from 2004-2006 arrived as manager of the club from VCD Athletic in the summer of 2015 and had steered Erith Town to the Kent Senior Trophy in 2010-11 and guided VCD to the Kent League Championship in 2012-13 and the Isthmian North title in 2013-14. Tony helped Cray Wanderers reach the Isthmian North playoffs in his first season in 2015-16 and when switched to the Isthmian South also reached the playoffs in 2017-18 in a side which scored 112 leagues goals. Cray Wanderers became the first ever Isthmian South-East Champions in 2018-19 (a title the club still technically holds), won the Isthmian South Manager of the Year and returned to the Isthmian Premier after a five season absence where the club were on a 12 game unbeaten run in 2020 when the pandemic struck the world with such devastation.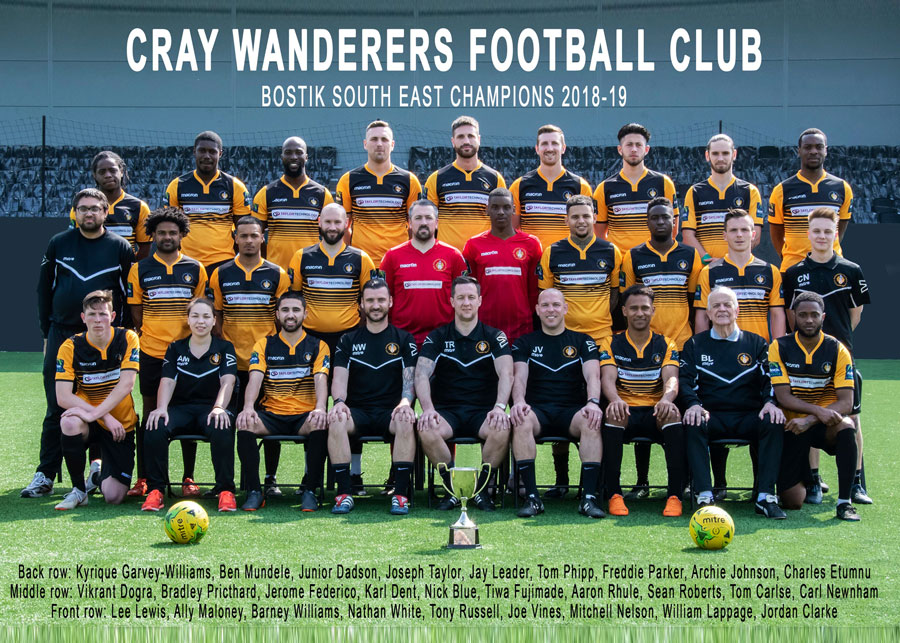 Tony also was a big voice in improving the way the club can move forward off the pitch with a big emphasis on future planning with the youth team setup and instilled a playing style which although was easy on the eye worked extremely hard and the Wands became a tough side to beat during his time in charge.
Joe Vines has had an extensive playing career with Cray Wanderers over different spells having played for the club in the Kent League, Isthmian Premier, North, South and South-East. Joe became Tony's right hand man in the summer of 2017 and over four seasons had created a successful duo, full of ideas and both made Cray a great watch and a team within touching distance of the National South for the first time in the club's history and has a bright future in the game.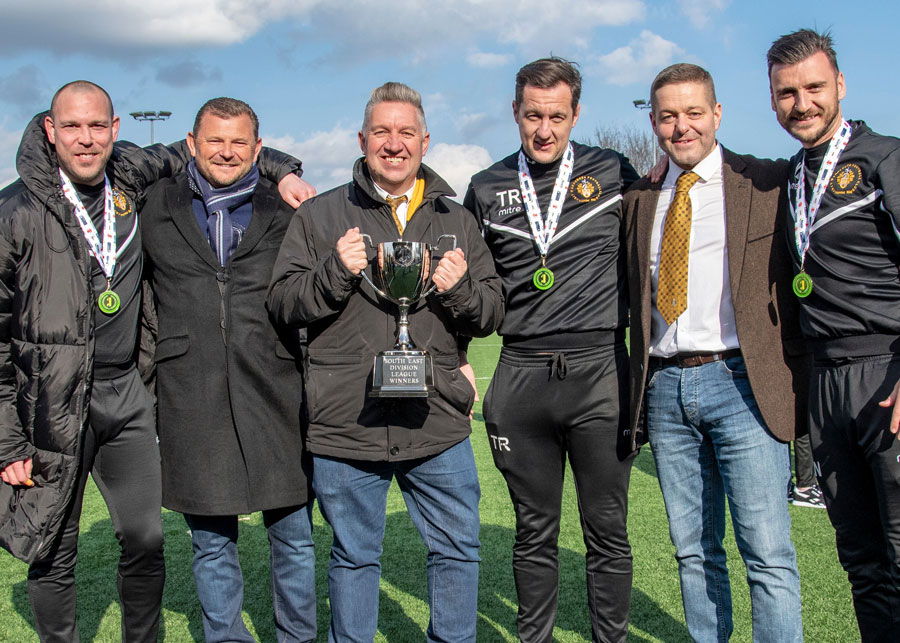 We thank Tony and Joe for such great dedication and for all their achievements with Cray Wanderers and we wish them both well in their future endeavours in the game which promise to be just as successful.
Cray Wanderers are now looking to appoint a new 1st team manager in good time to prepare for the 2021/22 season.  To register your interest in this role, please email: sam.wright@cray-wanderers.com  with a brief history of your football management experience included.