Brightlingsea Regent vs. Cray Wanderers – The Pre-Match thoughts of Tony Russell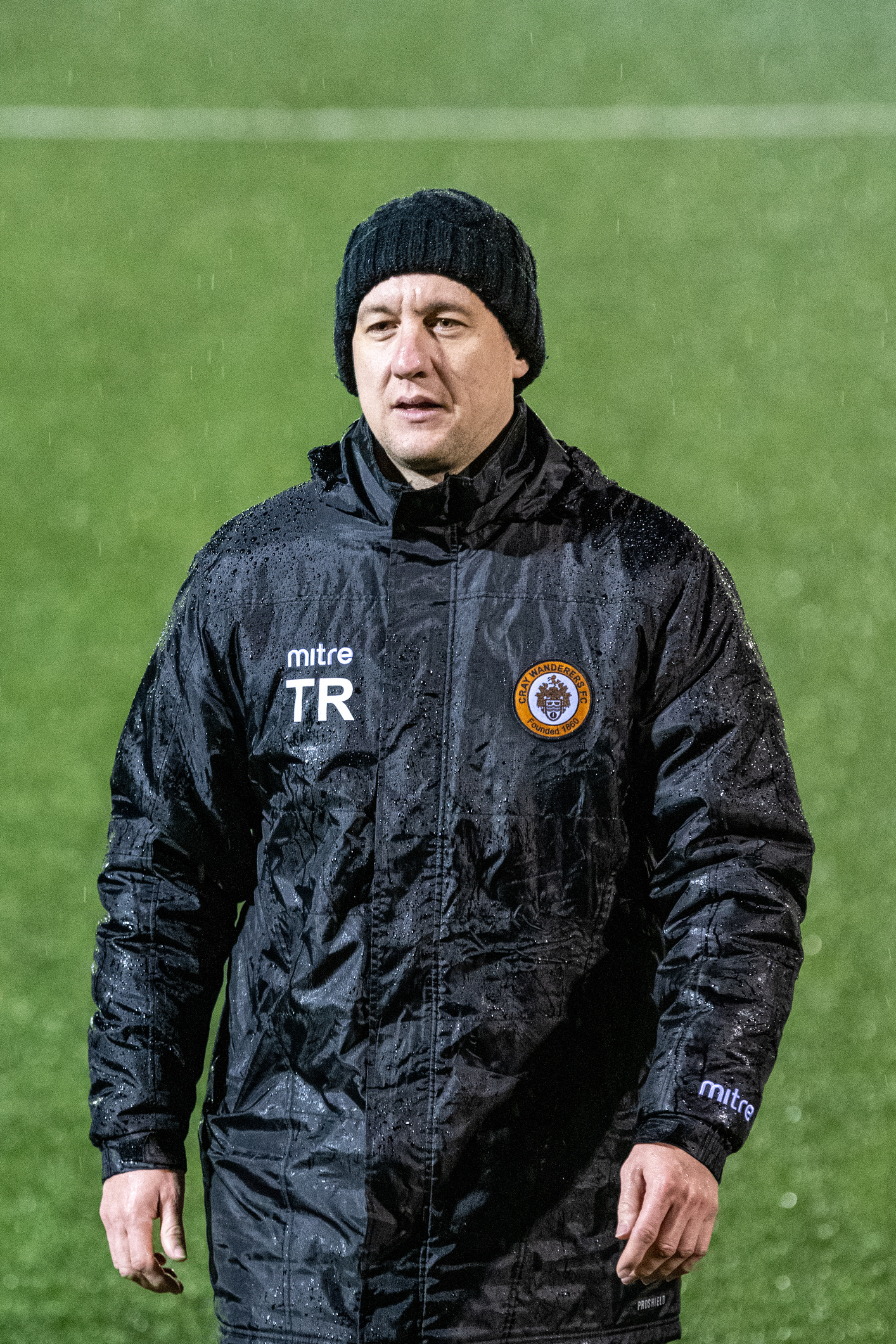 Cray Wanderers moved into the playoff places and into 4th place after back to back wins against Cheshunt and Wingate & Finchley.  Here Tony Russell looks back at those wins, more about Joel Rollinson, a look ahead to the trip to Brightlingsea, an injury update and his thoughts for Dave Jackson.
Well done Tony to you and the team for the two wins since we last spoke following the draw with Worthing.  You said then we were looking to put down a marker in the league table.  Do you think we have done that with those two wins?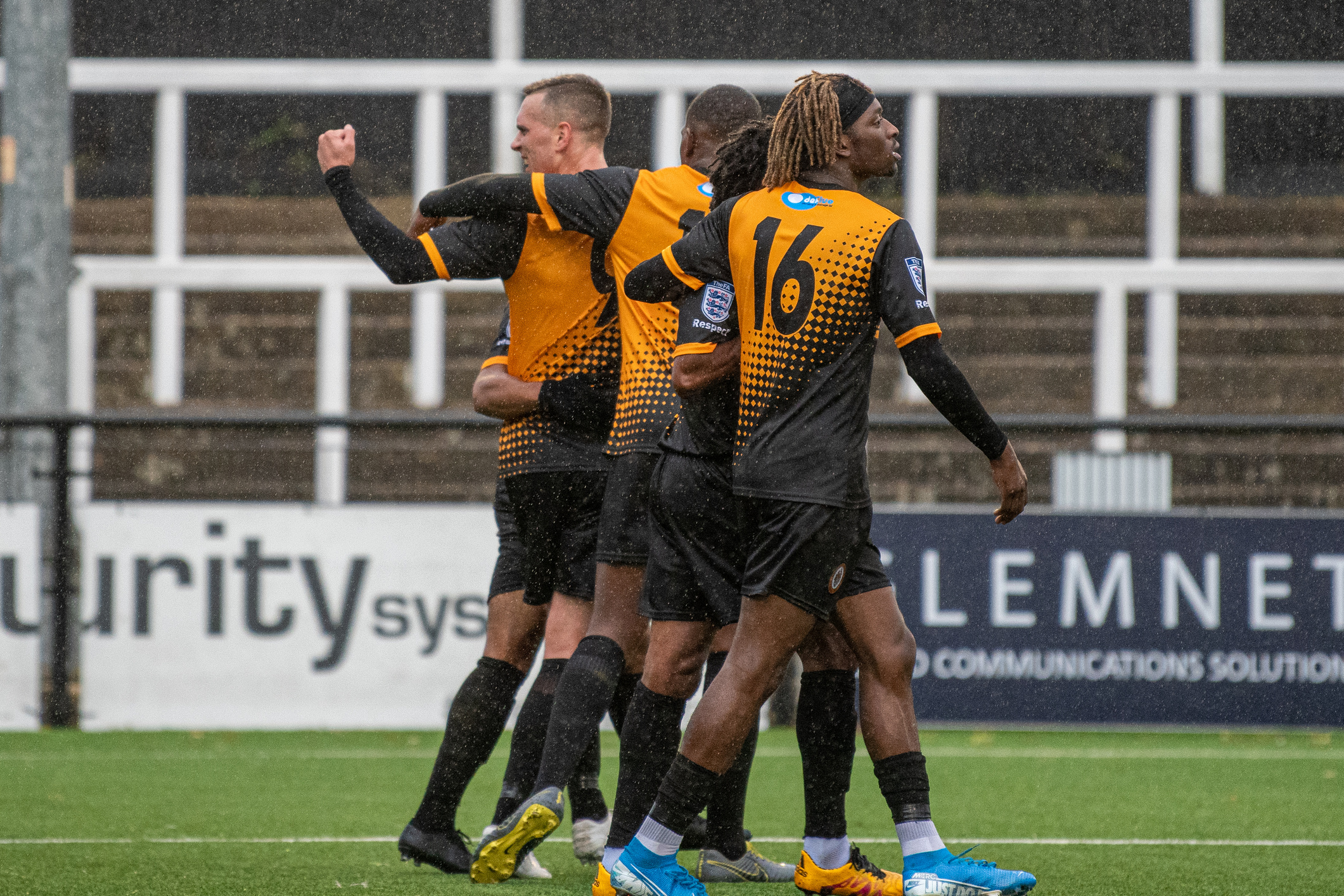 Yes, we spoke as a group after the Worthing game which was good performance and it mirrored our season as a whole.  We played well, had injuries during the game and we did enough to win the game but ended up with a draw.  We said to the players, we are back to square one, we've had Tom Murphy, Tom Phipp and Jerome Federico out injured in but we've got to regroup and keep playing well. If we continue to play well, dominate the ball and create chances you will win games.  We highlighted the next three games and to go all out, get nine points and that would put us in a very good position.  We're two wins into that, and we spoke after training and said that Saturday's game at Brightlingsea is our biggest game of the season.  It is really important with the break coming up as we don't have a game the following Saturday that we get another three points on the board and gives us two weeks to get everyone fit for the busy Christmas period
Let's look back to the win against Cheshunt which was our biggest ever Isthmian Premier Division win.  We had threatened to win big at home all season and the perfect way to play against ten men.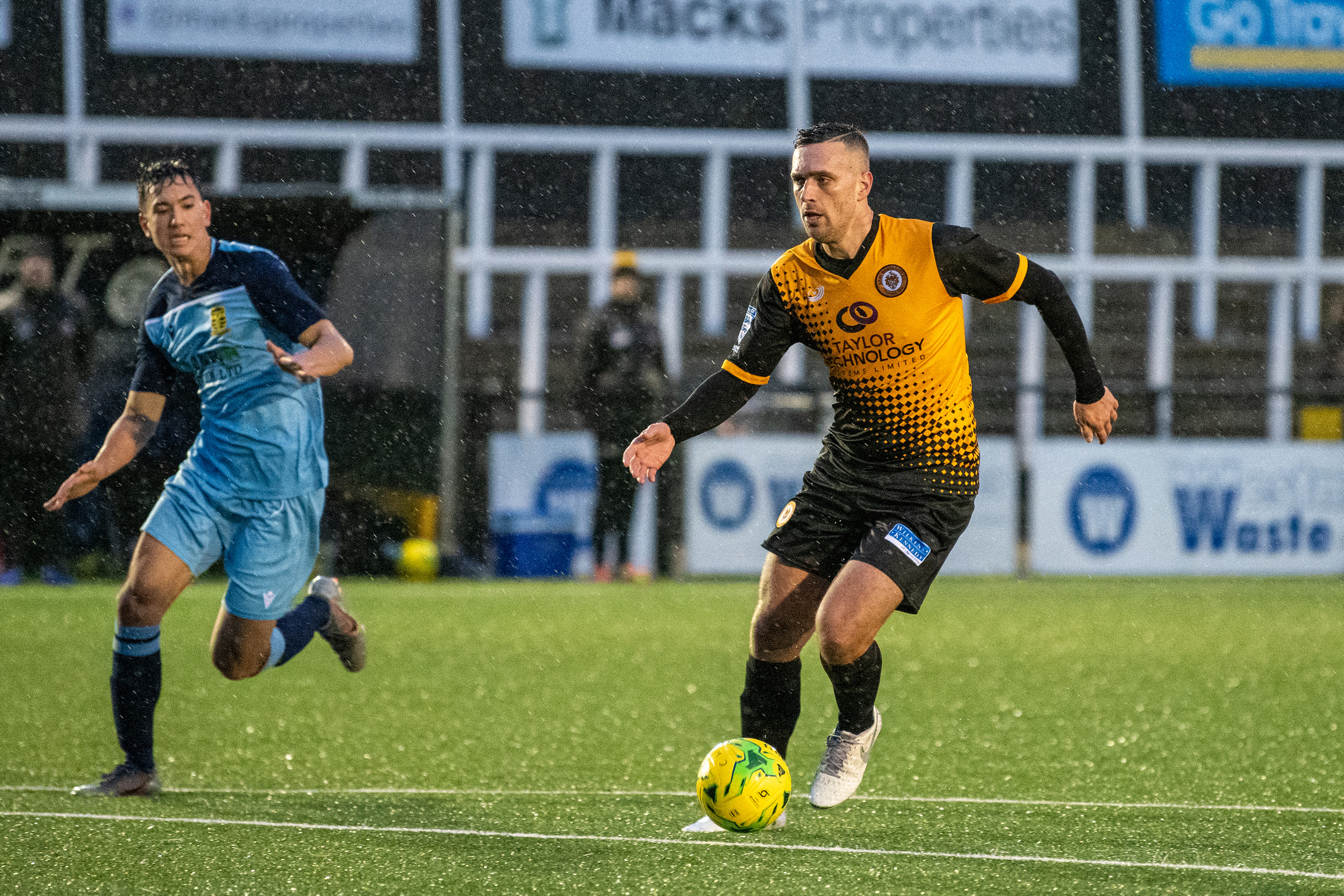 Me and Vinesy like little stats like that.  We want to try and achieve as many records as we can and keep up pushing boundaries and doing things the club has never done before and raise the bar. As for the game before the red card it was very much defence v attack and the sending off made it a bit easier but I had no doubts in my mind that we would go on and win the game.  It was nice in that it was similar to some of last season's games where in the last twenty minutes, the opposition have taken their forwards off just to restrict the score. We are happy with that as we could take players off, kept it at the back and didn't expend too much energy as we had a game Tuesday night.
It was a good performance, we did still miss chances but we had spoken at half time that Cheshunt had worked hard just to stay in the game and we felt if we hit them early in the second half they would crack and for twenty minutes we just blew them away and then we eased down after that.  We needed to up the tempo, be good on the ball, make them work all over the pitch and be ruthless and it was good to see us go up the gears.  Nice for Joel Rollinson too for making his debut and scoring and two assists which has settled him in nicely.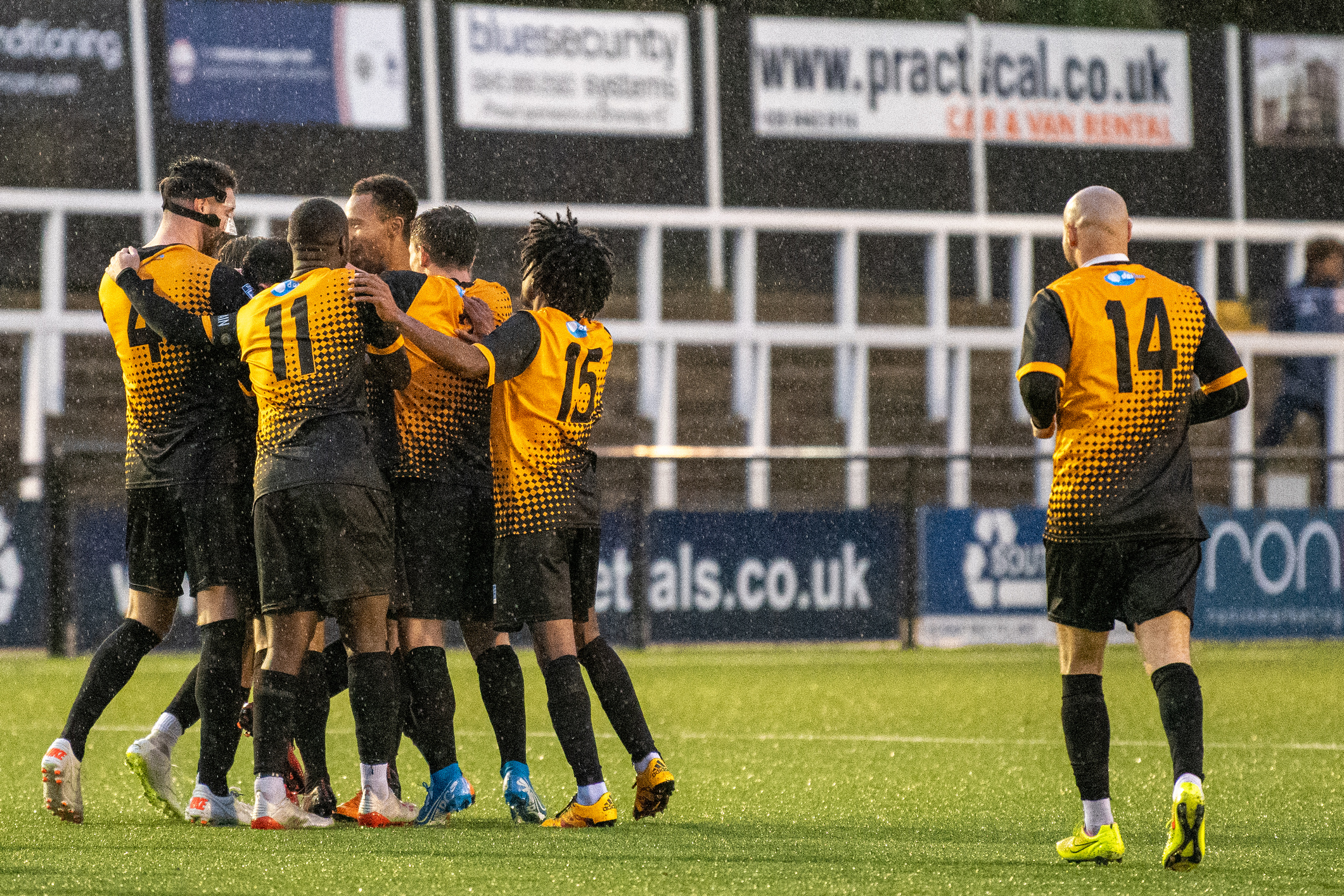 I said to the players before the game one thing you get from a Craig Edwards side is that they will never give up and will give you everything.  Credit to them as 6-1 down they could easily have rolled over and we could have gone to town on them but they were still fighting and trying to defend for their lives and I think that would serve them in good stead going forward.
It was perfect to be able to wind it down with another game coming up and we said to the lads at the back, just keep the ball, try not to get any more injuries and not over exert ahead of Tuesday.  It was good also for our goal difference too.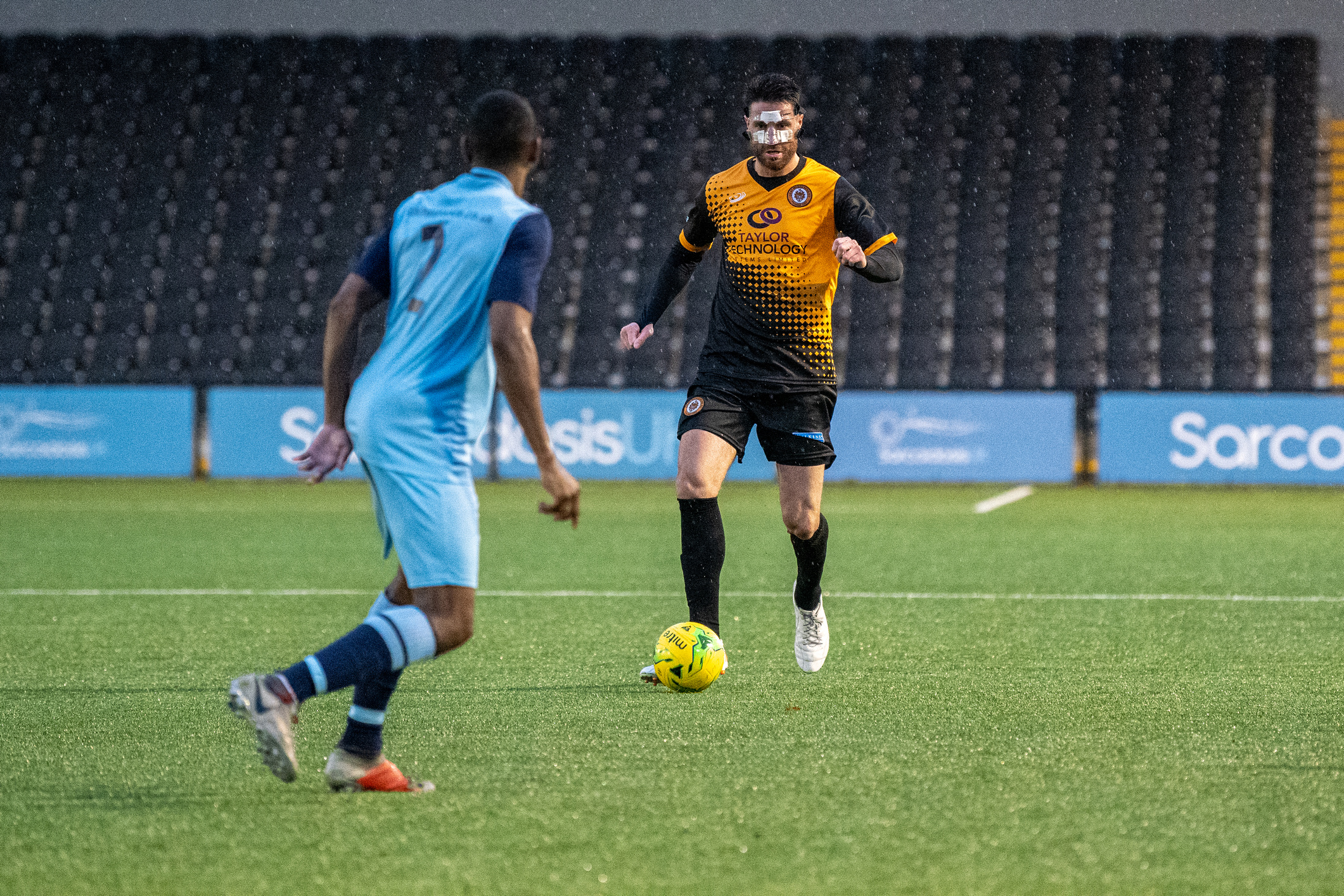 You mentioned Joel Rollinson, what a debut! Scoring 38 seconds into the game and now has two goals in two games.  He doesn't lack for confidence does he and he hit a tremendous strike at Wingate & Finchley too.
I think with us, this is why we have a good rapport with professional clubs.  Because of the way we play and train it is very similar to what he has experienced at Stevenage U23s football. It might not be the most competitive game in terms of physicality but it is very technical and a lot of passing, movement and pockets and not too dissimilar to how we play.  Obviously we had Harry Hudson before that and Joel has fitted in really quickly because it is something he does day in, day out. Joel said to the boys that he was quite shocked when he was told he was coming to us on loan and wasn't sure what to expect but I think he is quite pleasantly surprised how we go about our business.
We had a training session with him last week and we was working with him and looking at him getting his shots off more, in little pockets inside rather than hugging the touchline. He is very easily coachable and he understands what we want him to do and will follow the letter of the law and really enjoys it.  He drove all the way to Wingate & Finchley on Tuesday night, probably got home about 1 am and is back in training on Wednesday evening.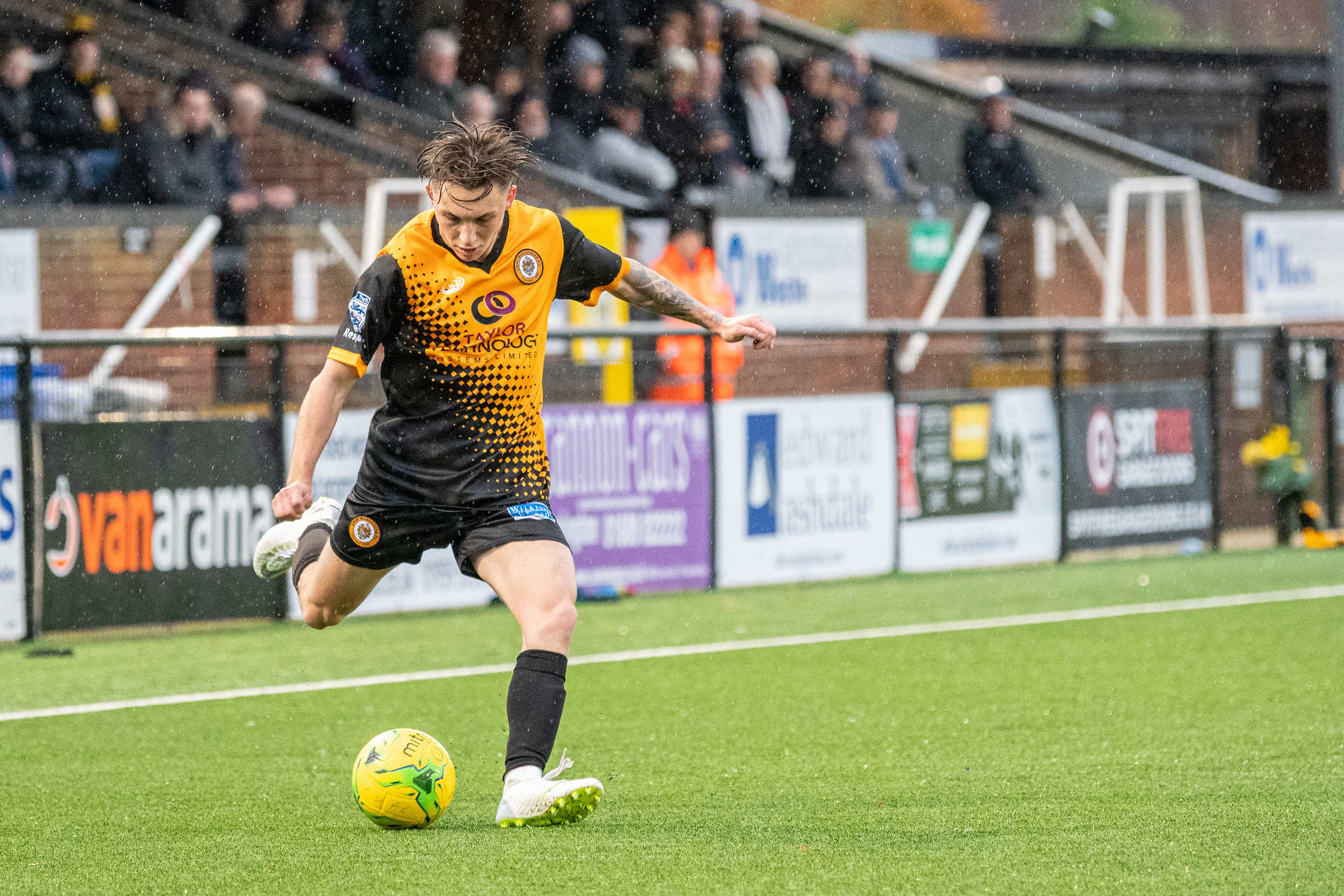 Joel of course got the winner for us at Wingate & Finchley on Tuesday night with his 3rd minute strike. I felt it was possibly the hardest of all our away games so far.  How did you see the game?
I thought Wingate & Finchley were quite lively, they'd brought some new players in and had beaten Lewes on Saturday which is never an easy place to go and were unlucky to lose at East Thurrock before when they were 1-0 up with twenty minutes to go but were reduced to ten men and East Thurrock won it late on.  By all accounts they looked more likely to win.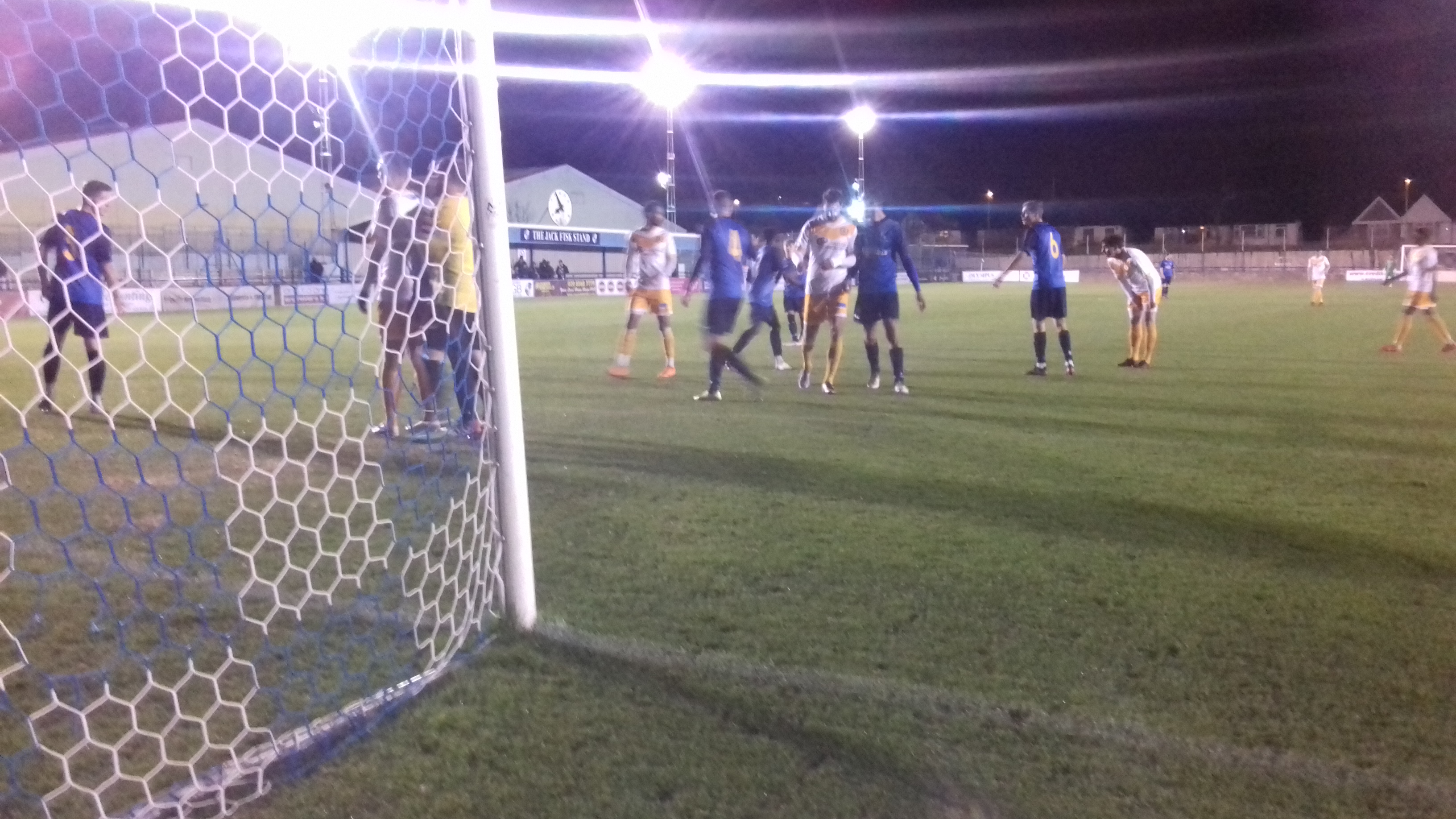 The first twenty five minutes we should have been 3-0 up.  We scored the goal, we've got into unbelievable areas.  Bradley Pritchard has hit one wide close to the penalty spot, Carlsey has pulled one across goal.  It wasn't just that, we were opening them up, 3 v 2, 4 v 3 and the final pass and decision in the final third was letting us down. The longer you don't put teams away they grow into the game.  They looked dangerous on the counter attack against us and with only a one goal cushion it becomes nervy.  If you look at it realistically, I don't remember Lewis Carey making any saves of note.  They had the incident at the end when a set piece was headed away and their player has hit a shot which has come of Jay's heel, spun and sent Lewis the wrong way and hit both posts and the centre forward couldn't get there and the ball has come to Lewis.  If that goes in we are unlucky as it it's a poor shot which has come off Jay and not much we can do about it.
It was nice and we spoke about it at training that we don't usually have that where we get to twenty minutes to go and fair play to Wingate & Finchley they had a go and the boys at the back got to showcase their skills. The centre-halves are putting their bodies on the line and it was a pleasing result because of the manner in which we won it but realistically if we were a bit sharper in the final third the game could have been done by half time.  We felt we should have had a stone wall penalty in the second half too when JT was brought down.
As I was saying, Wingate & Finchley were good on the counter attack and all the teams in this league have good players. I thought Akinsanya up front was a real handful and were a good honest side who played some good football and they will beat sides and I wouldn't be surprised if they are nowhere near the bottom come the end of the season.
We've still come to another away ground, had more of the ball, created plenty of chances and just need to be a bit sharper in the final third.  Did they cause us problems? Yes, did we contribute to that? Yes as we were only 1-0 up in the final fifteen minutes and we end up getting edgy, giving the ball away and the passing in the second half was as poor as we've seen all season and there was no fluidity.    We've had to make a change at half time as Lee Lewis has strained a calf which we can do without to be honest and the game was low on quality from both sides in the second half and a lot of turnover of ball, played at 100 miles an hour but lacked quality and we've had to dig in.   What me and Vinesy did say was that this was our kind of game, a couple of centre-halves and you draw a line in the sand and you say "you are not coming through here".  I thought Mitch and Jay Leader were superb.
Up to this point I'm happy with how we've gone to every single game home and away and showed what we are about in terms of the way we pass the ball, how we create chances and I don't think the Wingate & Finchley game was any different and just disappointed with decision making in the second half.  Maybe early in the season that deflected shot might go in and we would end up drawing the game.
We're up to fourth place now after Tuesday night. Perhaps at the start of the season as supporters we possibly saw ourselves maybe acclimatising to the league but I think you, Joe, Nathan and the coaching staff have more ambition that that.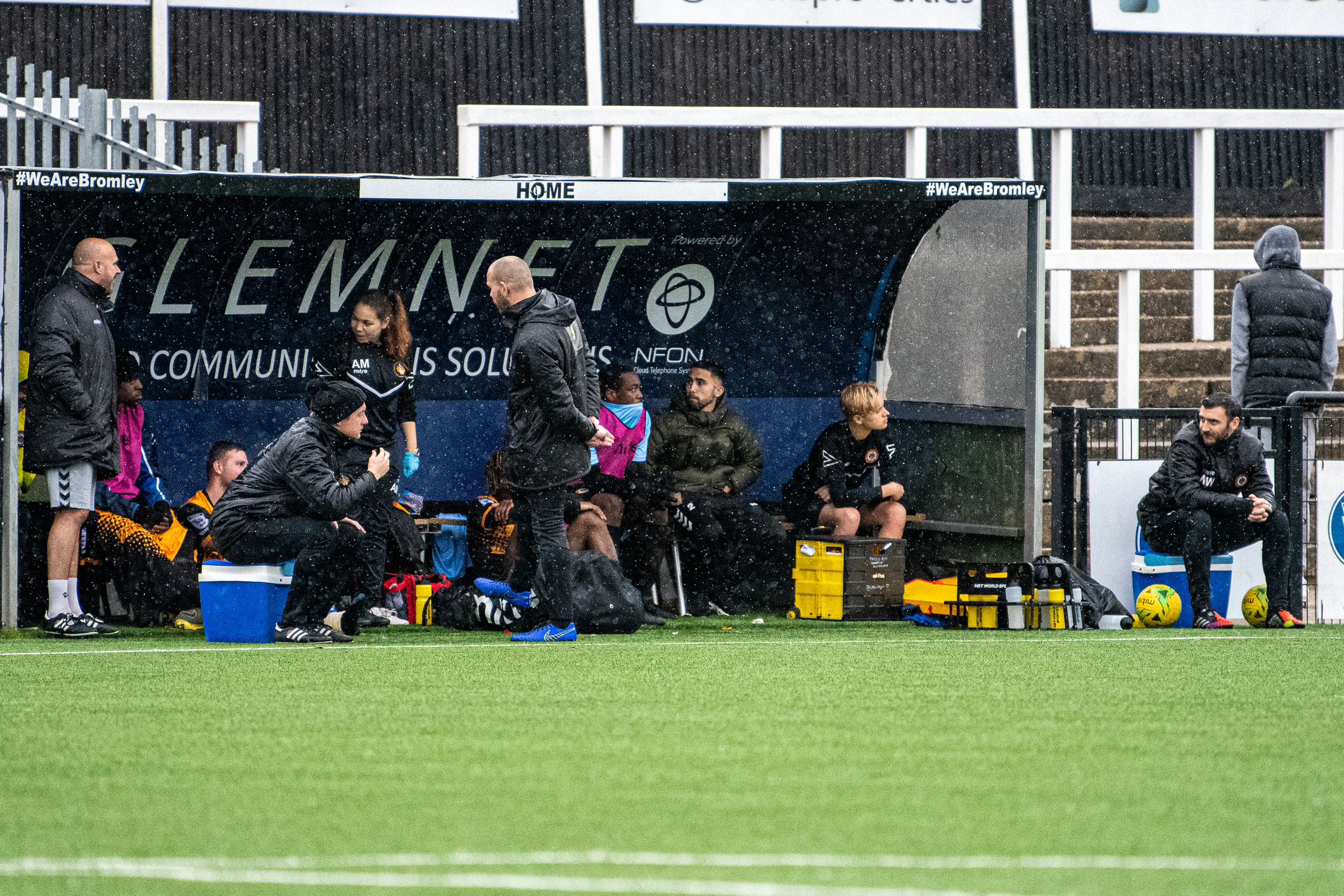 I had a little joke after the game with the owners as the remit was at the start of the season to stay in this league and now we are just 12 points off 40 points and just four more wins and we've done it. They laughed and I think they are enjoying it but the owners know that was never going to be the case. I think they say these things to put some logs on the fire for me and that was never going to happen and would mean we lose more games than we win.  There are some very good teams in this league and some hard games coming up, Carshalton are a very good side, Hornchurch are very good, Bognor Regis have won nine in a row, Leatherhead have won seven in a row we've still got to play them.  There's big games to come but we've worked out and so have the league that we've added something to the league this season and it will have to be a decent side to beat us. The boys are in confident mood and we are comfortable in the higher echelons in the league as we've done that for the last three seasons and been good at winning games.
I said when I came here that I wanted to change the mentality where we are disappointed if we don't win games and I'm starting over the last couple of seasons to see a change at boardroom level and on the terraces.  I know when I've got that I can feel it from the changing room and through the whole club. We don't disrespect anyone but we know when we turn up we know full well that we've got a chance of winning this game whatever the opposition or surface, we can mix up and you saw that on Tuesday. We're not just a passing team, if you're going to go down and dirty and pump balls into the box, let's have it as our centre-halves are up for that.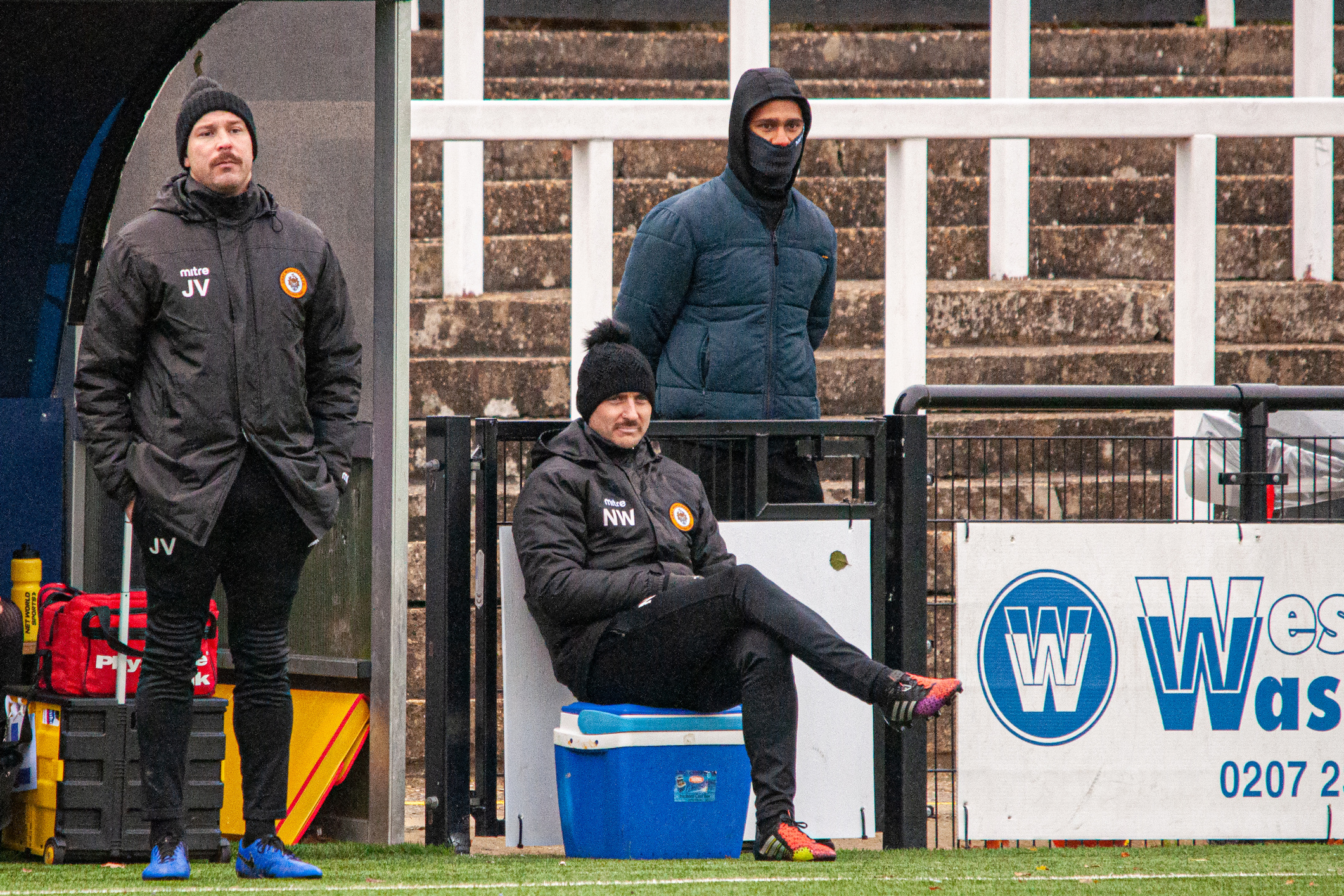 You mentioned earlier the injuries to Tom Phipp, Tom Murphy and Jerome Federico. Is there any update on their current injury status?
Tom Phipp has very bad bruising on the back of his hamstring. He did a bit of light jogging at training but I would say he is still around 2 weeks away.  For the other two with the weekend break on 23rd November by the time of the Carshalton game all three will hopefully be in contention.  Lee Lewis has a dead calf, he got a kick on the calf on Tuesday night and is a bit swollen and just needs to rest it.  We will know more by Friday and we are a bit down to the bare bones but we've got a good squad whoever we put out to play and will give everything for the club.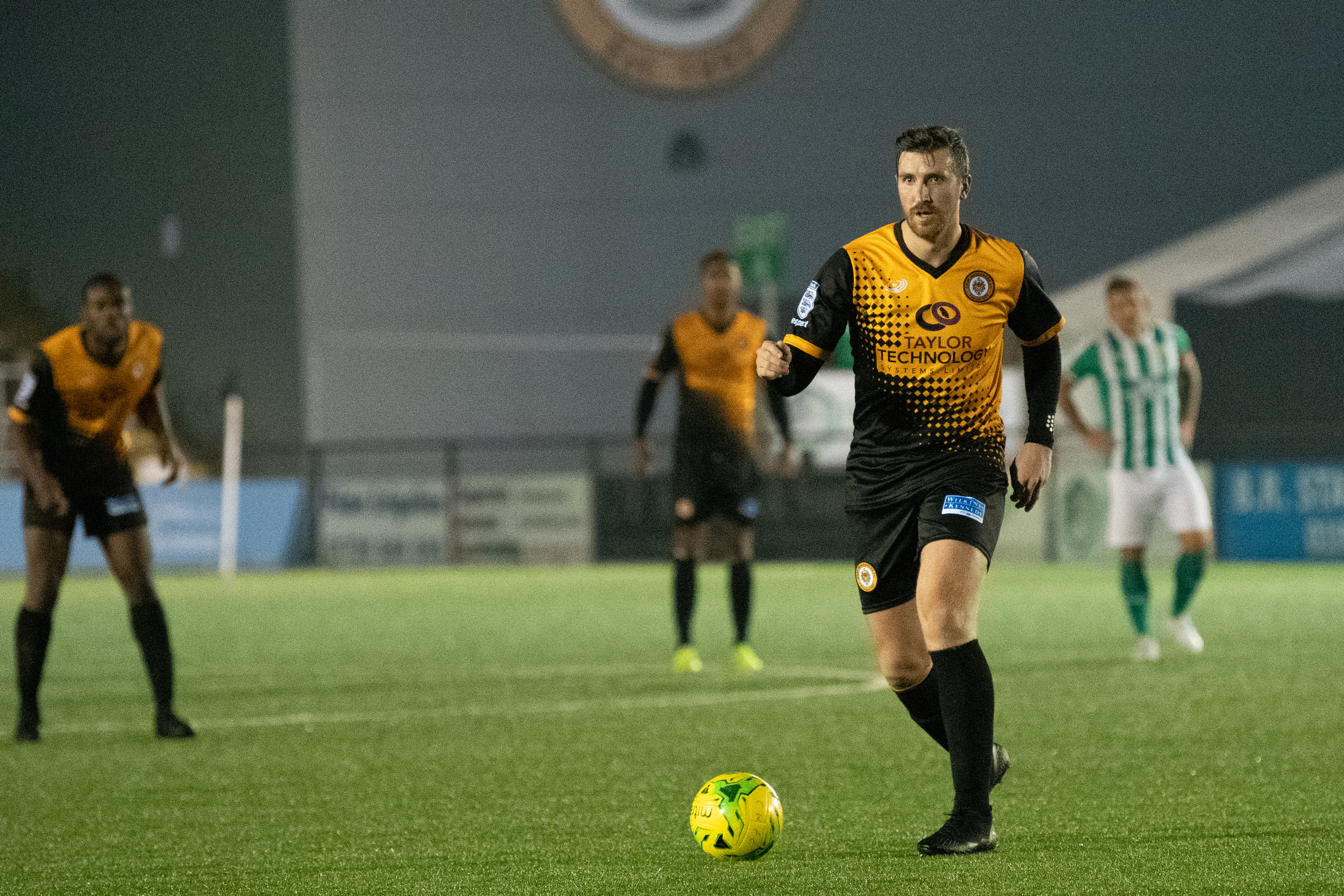 Let's look ahead to Saturday and a trip to Essex to face Brightlingsea Regent.  They've been on a bit of a bad run and struggling in the table but it will be a hard game won't it?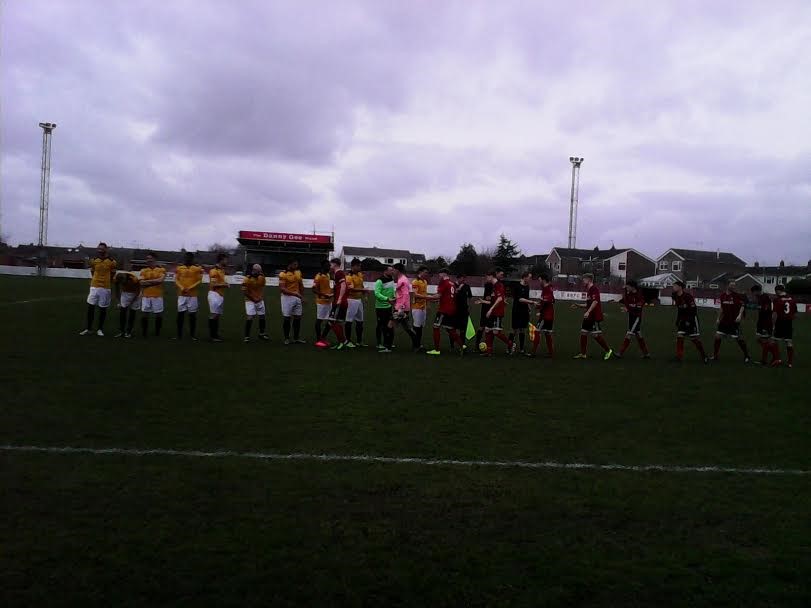 Yes, they are a bit like Wingate & Finchley in the way they play and I watched them earlier in the season at East Thurrock and I could see why they were struggling but they've had a change of manager and some new personnel have been brought in.  I know Billy Hunt who has been around the Essex scene for a few years and always scored goals and was at West Ham as a kid.  Reece Dobson who was at Needham Market and AFC Sudbury and always has scored goals from out wide and is a handful.  The two centre-halves are excellent and have had some good results at home and beat Hornchurch and teams have struggled there. It will be a challenge and I know it is early in the season but they are in a position in the table they don't want to be.  In terms of us we are fired up for the game and looking forward to it.
For the weekend off we will use the time to rest and has come at a good time. It gives a chance to recharge and spend a bit of time on the training pitch but no friendly game.  The problem we've had is the number of midweek games we've had as we can't do training sessions and we only have two a week and can't do patterns of play and sharpen up so may give them the Monday off after Saturday's game and let them rest up for Wednesday where we'll do a long pattern of play, go over some stuff and train Saturday morning, fitness session, shape work, yoga on the Monday and get ready for the Carshalton game and hopefully a full team to choose from.
Finally Tony we heard the sad news of the passing of club legend Dave Jackson last Friday.  It was a great touch from the club and players to remember to Dave so poignantly on Saturday and for Peter and Gary to be involved with the players before the game.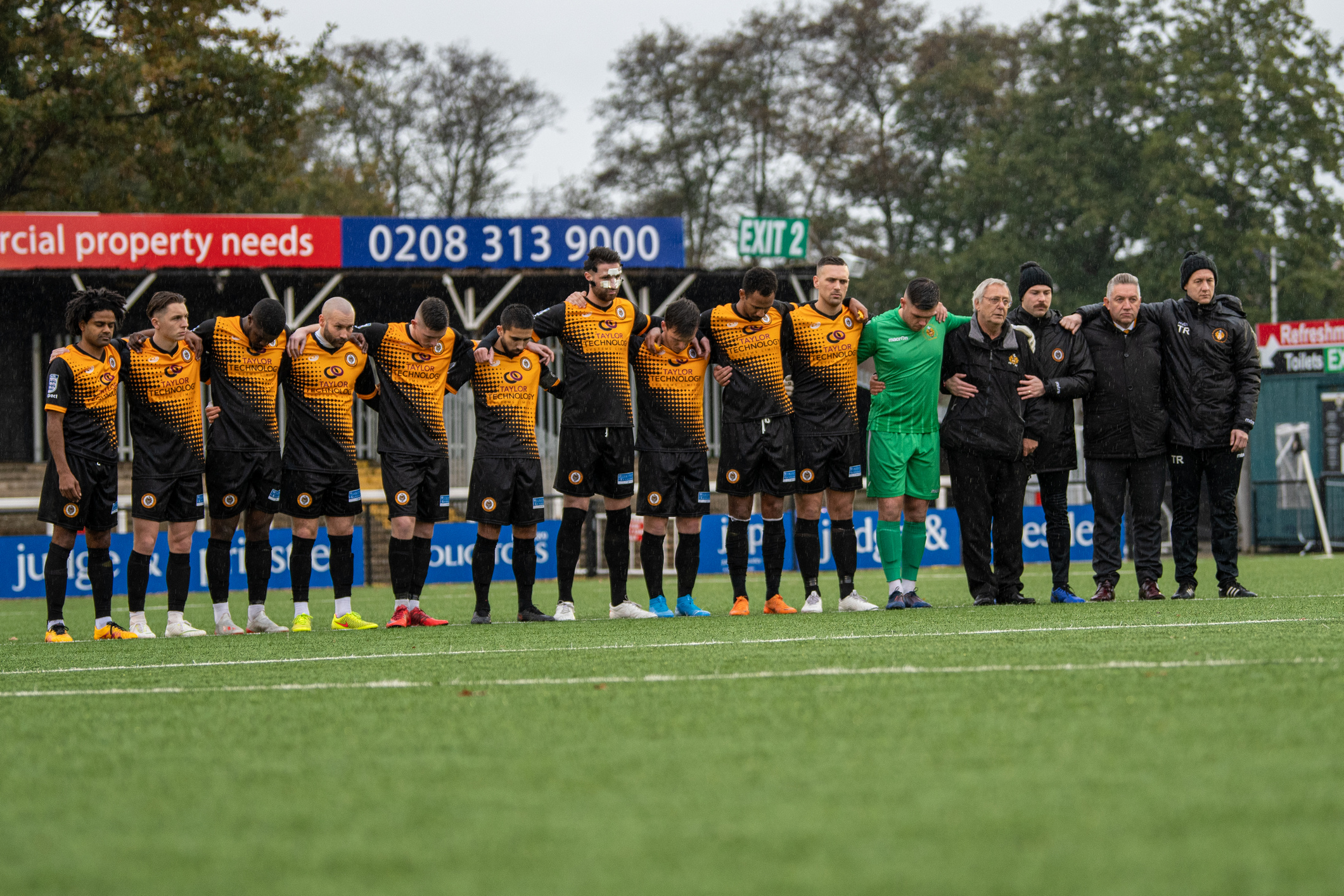 Yes, it was the right thing to do, the Jackson family are Cray through and through. Even when I was playing I remember them and we are a very close club.  We all know each other and seeing Peter come on to the pitch so upset wasn't nice and that is why we called him in with us and put our arm around him, linked up and did all we could.  I think the nice thing was when the whistle was blown and as Peter was making his way off the pitch I could hear the players saying let's get him a win. That's testament to how much the boys love playing for the club. They could see he was upset and wanted to get the win for him and make him smile. I know he would have been pleased with the 6-1 win and before the Wingate & Finchley said he wasn't coming but wished us all the best.   We are a great club and maybe a bit odd in that the manager and Assistant Manager played for the club, many of the owners have played for the club so when something like this happens it affects everyone but hopefully we can get some more wins for Peter and give him a season to remember.