Cheshunt vs Cray Wanderers – Saturday 14th Marcn, 3pm – Match Previw
Photos Credit: Jon Hilliger
Cray Wanderers begin the first of three successive away games on Saturday as the Wands head to Cheshunt for a match of importance at both ends of the Isthmian Premier league table.
Tony Russell's Cray Wanderers side are unbeaten in 2020 and are currently twelve games without defeat including five successive away wins and in 2nd place in the league table.  Cheshunt who are 18th in the table will be buoyed by a huge win at Kingstonian on Wednesday night.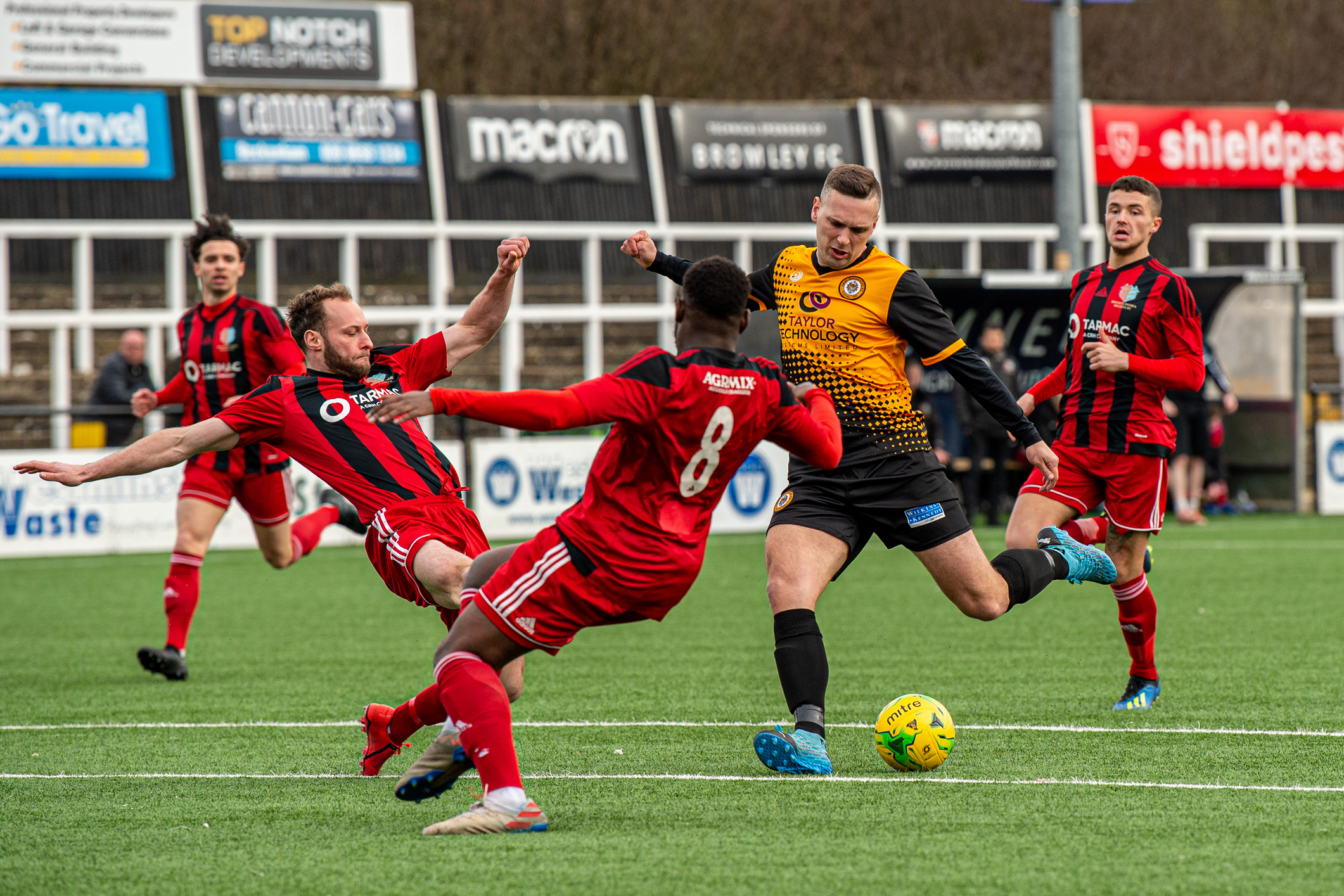 Cray carried on the good run since January last Saturday with a 1-0 win against Brightlingsea Regent which took the Wands on to 64 points, seven points behind leaders Worthing but also seven points clear of Horsham in 6th so have a cushion as the season goes into its last 9 games of the season.
Joe Taylor scored the winner against Brightlingsea which gave him 32 for the season in league and cups and 26 in the league keeping him top of the Golden Boot candidates.  Despite the closeness of the scoreline, Cray played some great football on Saturday, had 32 goal attempts and but for a fine performance by the Regent keeper who made four great saves and also Taylor hit the post amongst other chances, the score would have been higher.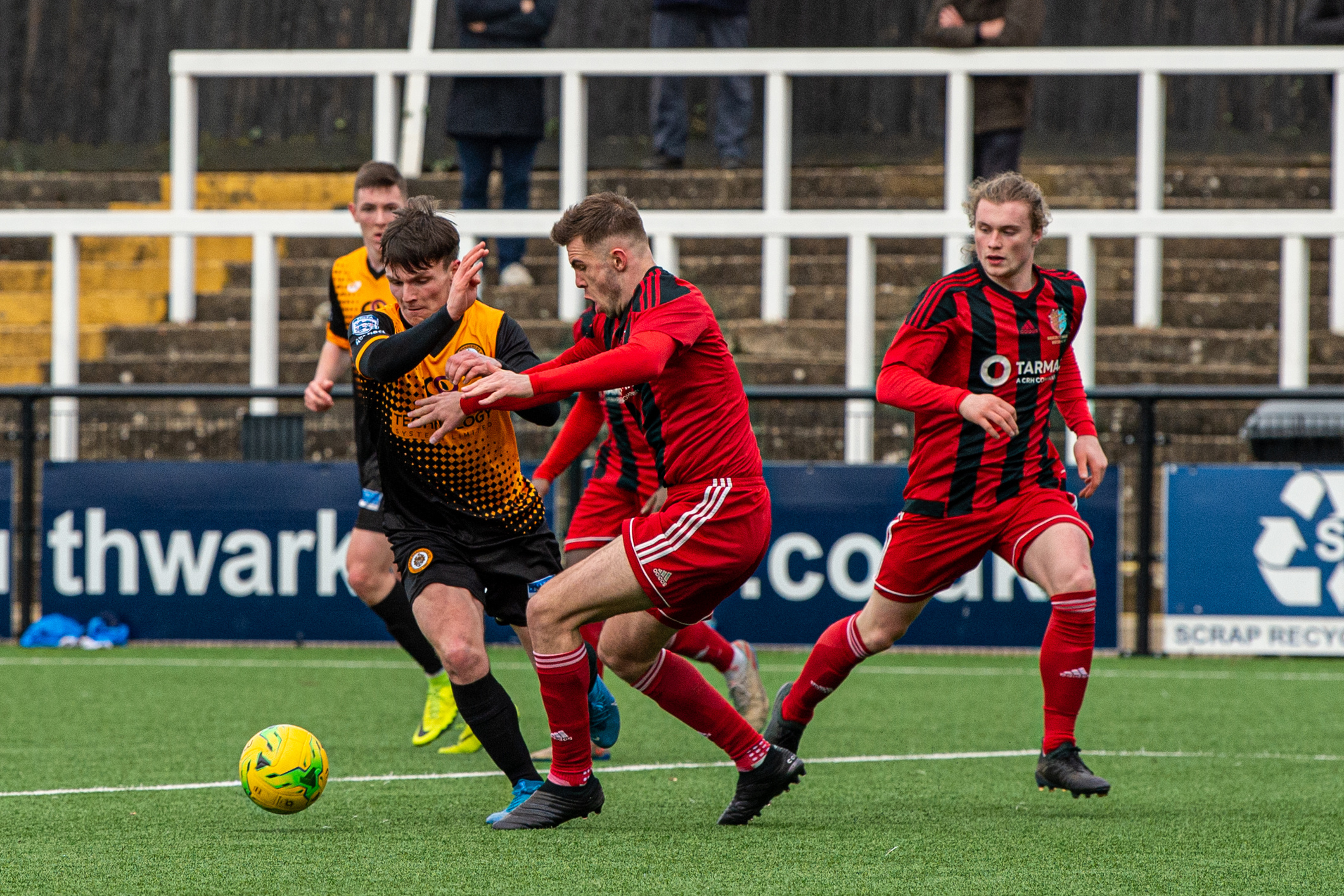 The defence were strong throughout and gave away few if any real chances and Jay Leader and Mitchell Nelson were excellent and disciplined and Nelson who was just a yellow card away from suspension now has this slate clean which is a positive for the team.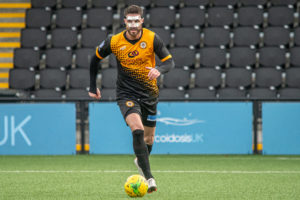 Another positive has been the fact that the injuries which has blighted the season at times has eased and for the last couple of games, the team have had a full first team squad to choose from and the subs bench on Saturday featuring Jerome Federico, Karl Dent, Charlie Allen, Barney Williams and Geofrey Okonkwo was as strong as you could get for replacements.  Hopefully this can continue as the remaining games in March are a challenge with Cheshunt, Corinthian Casuals, Folkestone Invicta all away and Bognor Regis at home but Cray have got through so much adversity in this unbeaten run they will relish anything thrown at them.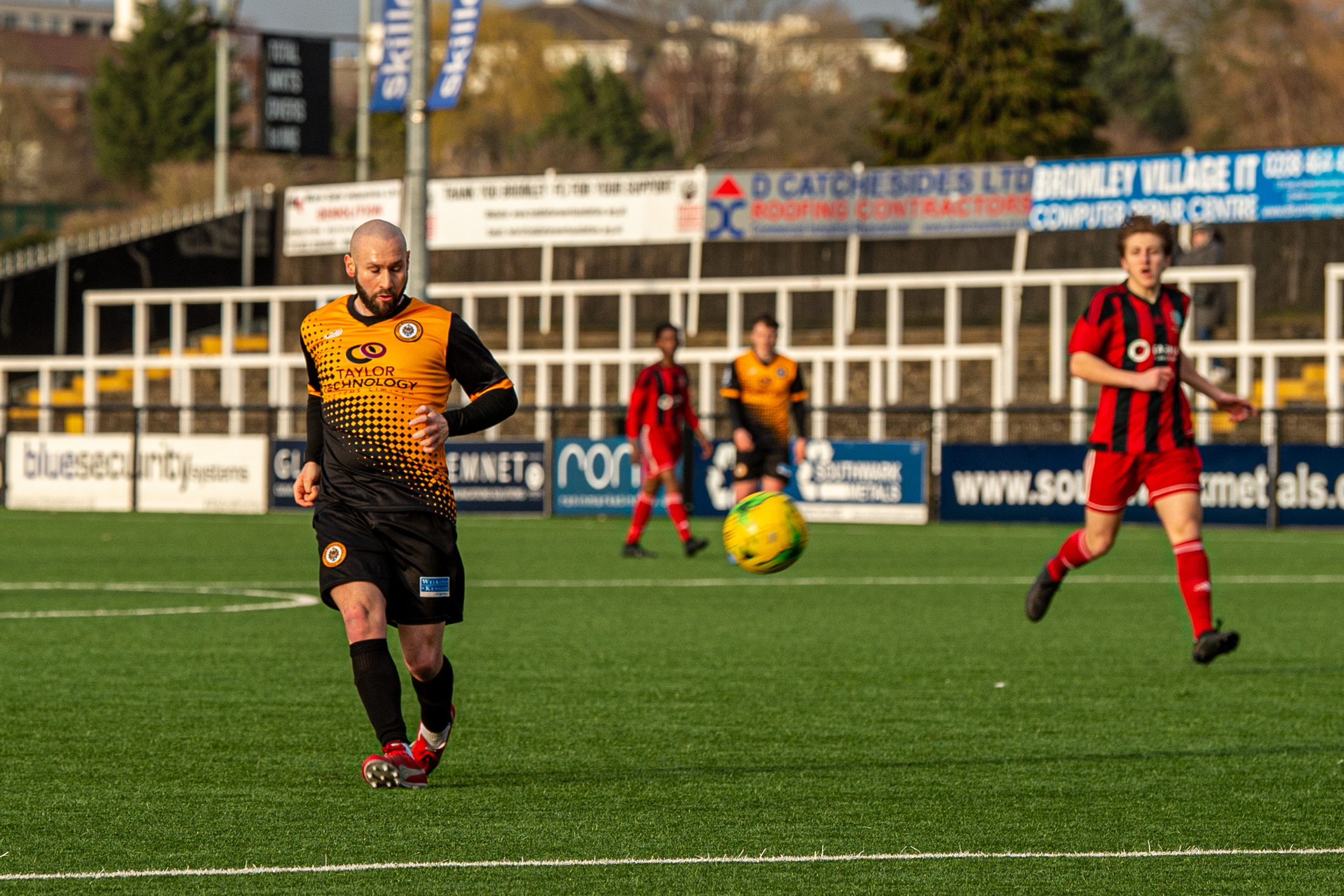 However, Cheshunt will be rejuvenated after Wednesday night's 4-2 win at Kingstonian meaning they are the only side to have beaten Kingstonian in 2020 and have done it twice. Goals from Tanasheh Abraham, Jamie Reynolds, Reece Beckles-Richards and Ryan Moss took the Ambers up from 21st to 18th on 27 points in what is proving a very tight race to avoid the drop.  They are also through to the Semi-Final of the Isthmian League Cup and are away to Horsham on Tuesday looking for a place in the final vs Folkestone Invicta or Bracknell Town in the Final. They beat Barking, East Thurrock United and Worthing to reach the last 4.
When the two sides met at Hayes Lane on November 9th it was a very strong Cray performance which saw the Wands win 6-1 with Taylor scoring a hat-trick and the game was also notable for Joel Rollinson scoring after just 38 seconds of his debut with also Lee Lewis on the scoresheet. Moss struck a penalty for Cheshunt in the first half.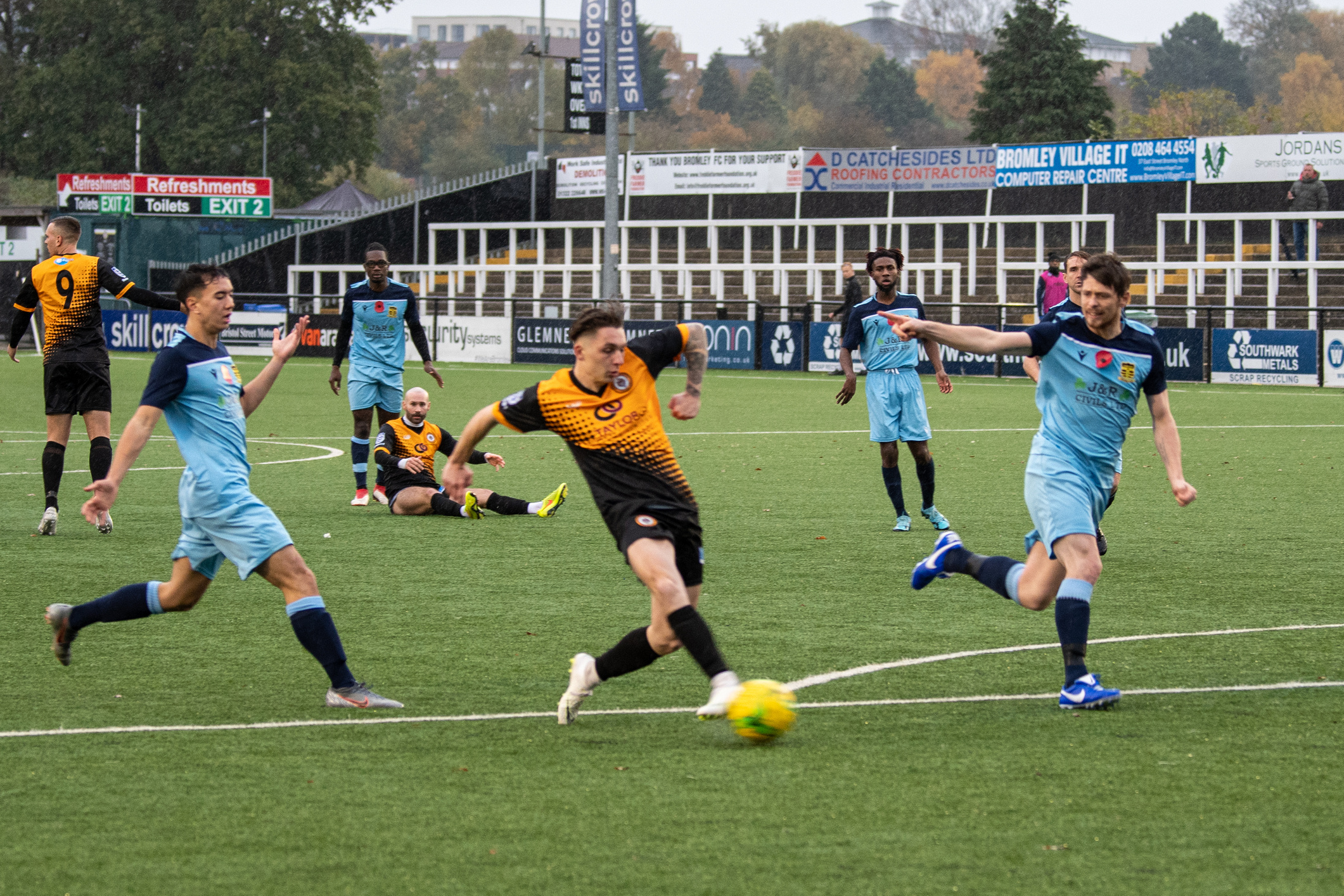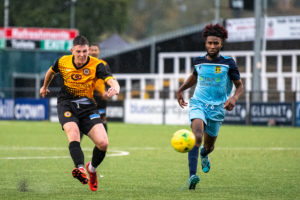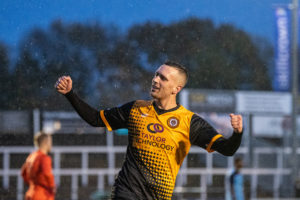 Home form has seen Craig Edwards' side beat Potters Bar Town (2-0), Wingate & Finchley (1-0), Merstham (3-0) and Kingstonian (3-1). They drew with Corinthian Casual (1-1) & Bowers & Pitsea (1-1) and lost their other games to Haringey Borough (0-1), Margate (1-2), Horsham (0-1), Worthing (1-2), Lewes (0-2), Carshalton Athletic (0-1), Bishop's Stortford (0-1), Enfield Town (2-3) and Leatherhead (1-3).
Away from home Cheshunt won at Bognor Regis Town (2-1), Wingate & Finchley (2-1), Lewes (6-1) and Kingstonian (4-2). They drew at Brightlingsea Regent and lost at East Thurrock United, Bishop's Stortford, Leatherhead, Folkestone Invicta, Enfield Town, Cray Wanderers, Corinthian Casuals, Worthing, Hornchurch, Horsham and Carshalton Athletic.  Leading scorer is Ryan Moss with 11 goals in all competitions.
Going back through league history the Wands and Cheshunt were regular opponents for seven seasons between 1955-56 to 1961-62 in the London League Division One and Aetolian Leagues.  The overall record against Cheshunt is P. 19 W11 D2 L5.  Our last visit to Theobalds Lane came on 2nd April, 2016 with Cray winning 1-0 with a James Duckworth goal helping the Wands to an Isthmian North playoff place.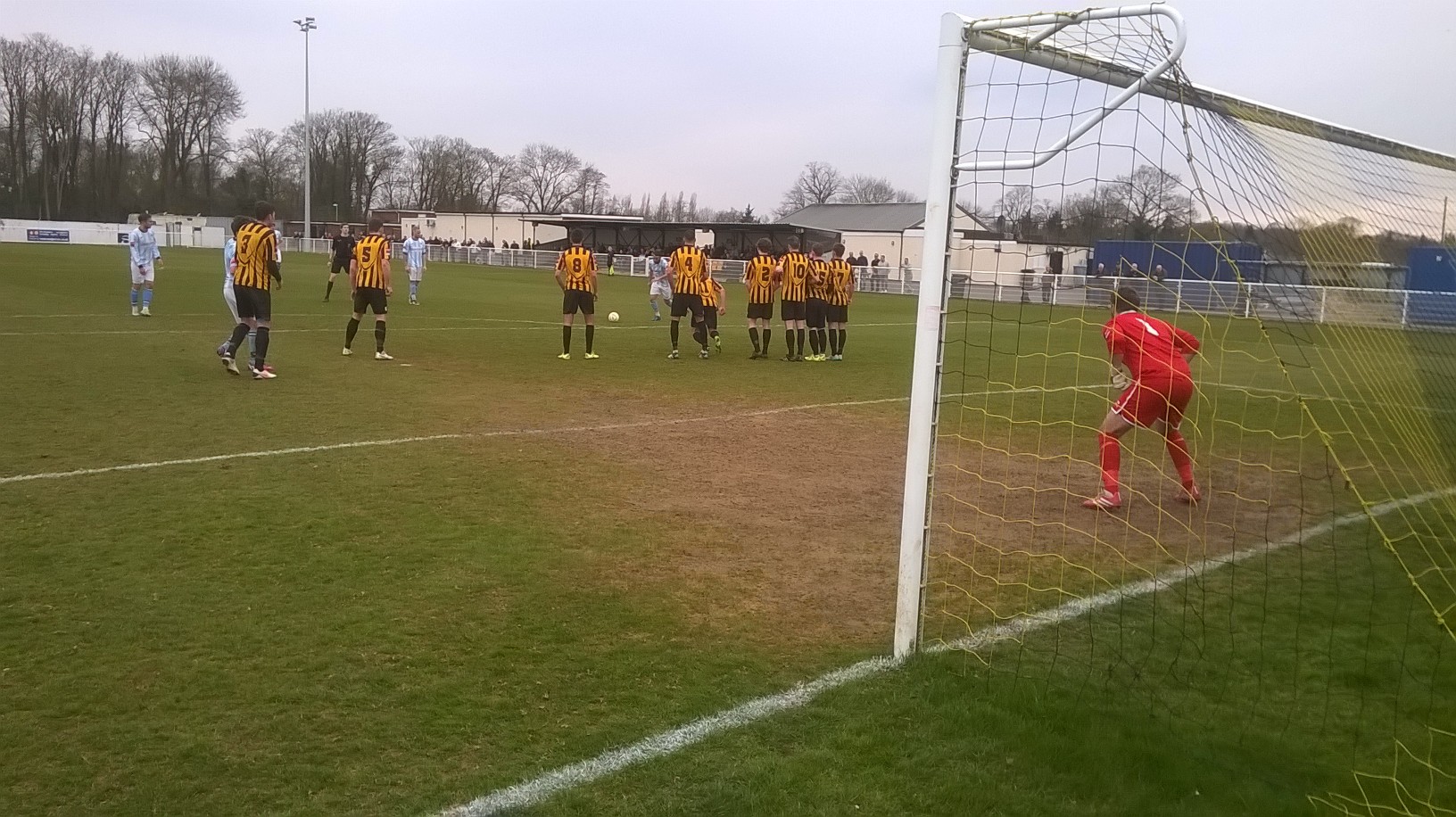 Cheshunt were formed in 1946 after the original Cheshunt club disbanded in 1931.  They  moved through a number of leagues but met Cray in the London League Division One from 1955-56 and were involved in many high scoring games and later joined the Aetolian League, Spartan and Athenian Leagues before joining the Isthmian League in 1977 and in 1986-87 were relegated to the Spartan League.  In 1992-93 they were promoted back to Division Three of the Isthmian League and in 2003-04 won promotions to the Premier Division.  They were moved to the Southern League Premier for 2005-06 and after relegation in 2007-08 they moved back to the Isthmian North Division where they met Cray again in competition for two seasons.  They were relocated to the newly formed South-Central Division for 2018-19 and were promoted last season via the playoffs beating Marlow and Bracknell Town 3-0 in the Final.
With both sides looking for points for different reasons this should be a great game and Cray in what has been an exciting and dramatic season another chapter to the story will be written as the Wands look for promotion to the National South for the first time.
DIRECTIONS TO CHESHUNT FC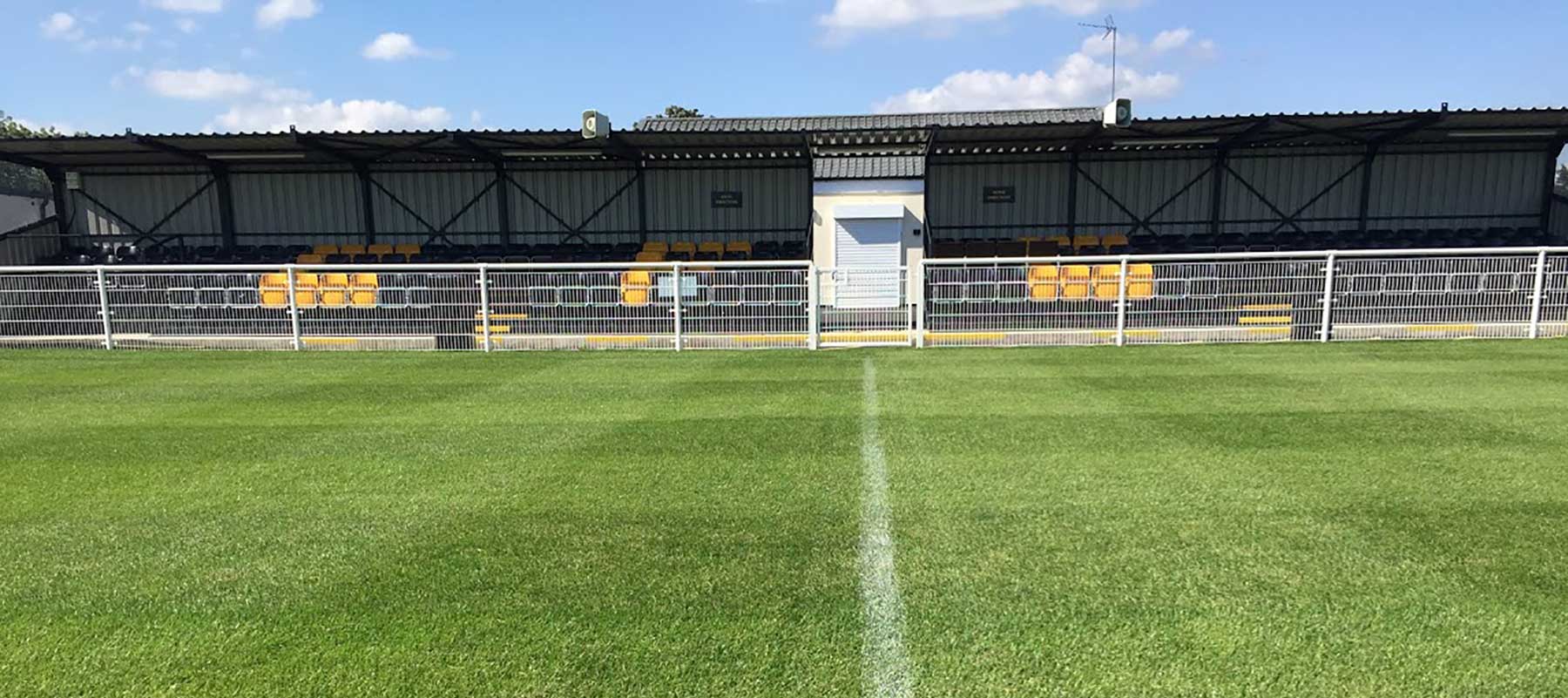 Address:
The Stadium, Theobalds Lane, Cheshunt, Waltham Cross, Herts EN8 8RU
Adult: — £10.00
Concessions: – £5.00
U16s: – £ 1.00
Programme:  Online
BY ROAD
From the M25 motorway exit at Junction 25 taking the A10 (Great Cambridge Road) north following signs for Hertford. At the first roundabout take the third exit following signs for Cheshunt/Waltham Cross A121 (Winston Churchill Way). At the next roundabout take the first exit following signs for Cheshunt B176 (High Street). Continue under the Railway Bridge and turn left at the next mini roundabout into Theobalds Lane. Cheshunt Stadium is 800 yards along on the right hand side. The ground has a car park with spaces for 200 vehicles.
By Rail:
Theobalds Grove Station is a 5 minute walk away on the corner of the High Street and Theobalds Lane and enjoys a half hourly service to Seven Sisters (Victoria Line) and Liverpool Street. Please note that Cheshunt Station is not the nearest station to the ground.
Trains leave Liverpool Street at 15 & 45 minutes past the hour and takes 35 minutes to get there. Returns are at 13 & 43 minutes past.
From the station walk east on the Arches and at roundabout take the 2nd exit onto High Street/B176.  At the roundabout take the 1st exit onto Theobalds Lane for 0.5 miles then turn right onto Great Cambridge Road/A10 for 0.2 miles and to the ground.
By Bus:
Bus routes 310, 310a (Waltham Cross to Hertford) 242 (Waltham Cross to Potters Bar) and 251 (Waltham Abbey to Cheshunt) all stop at Theobalds Grove Station.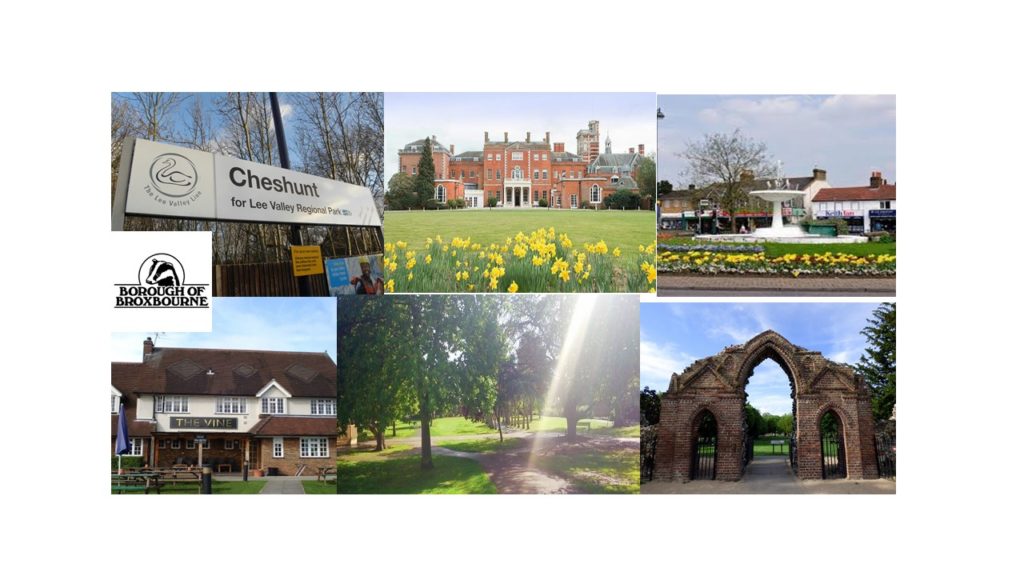 The nearest pubs to the ground are close to Theobalds Grove Station.  The Vine, Coach & Horses and The Wheatsheaf are in Waltham Cross High Street and perhaps going the other way to the direction of the ground and good if you have plenty of time on your hands.
Cheshunt is a commuter town in the Hertfordshire borough of Broxbourne and is fairly close by rail links to London and is located in the Lea Valley.  It is also home to Tesco's head office and also the home headquarters of Lotus Cars and as the home of legendary singer, Cliff Richard.   Queen Elizabeth I lived there as a young Princess.
If you have time on your hands Cedar Park, a short walk to the ground which includes the lavish Theobalds Palace which was a favourite residence of Kings James I is well worth a visit. It covers 19 acres and includes gardens, a maze, monuments and a mini zoo (the smallest in the UK).  Many years ago it was the home of the Temple Bar Gate which has since been moved to London.