Hi Members, Friends and all,
The February Draw has been made and the results are ready to give to you, but firstly may I remind you that should you change address, phone number email address etc, it is important that you let me know.
We recently had a situation whereby a cheque was sent to a given address but the recipient had moved without letting me know.
To undertake the actual draw of the balls from the Tombola we asked someone attending the game whom a lot of Cray Supporters will no doubt remember. Eddy Davies is his name. Eddy was the Club Manager back in the early 90's. Thanks, Eddy, good to see you and agreeing to make the draw.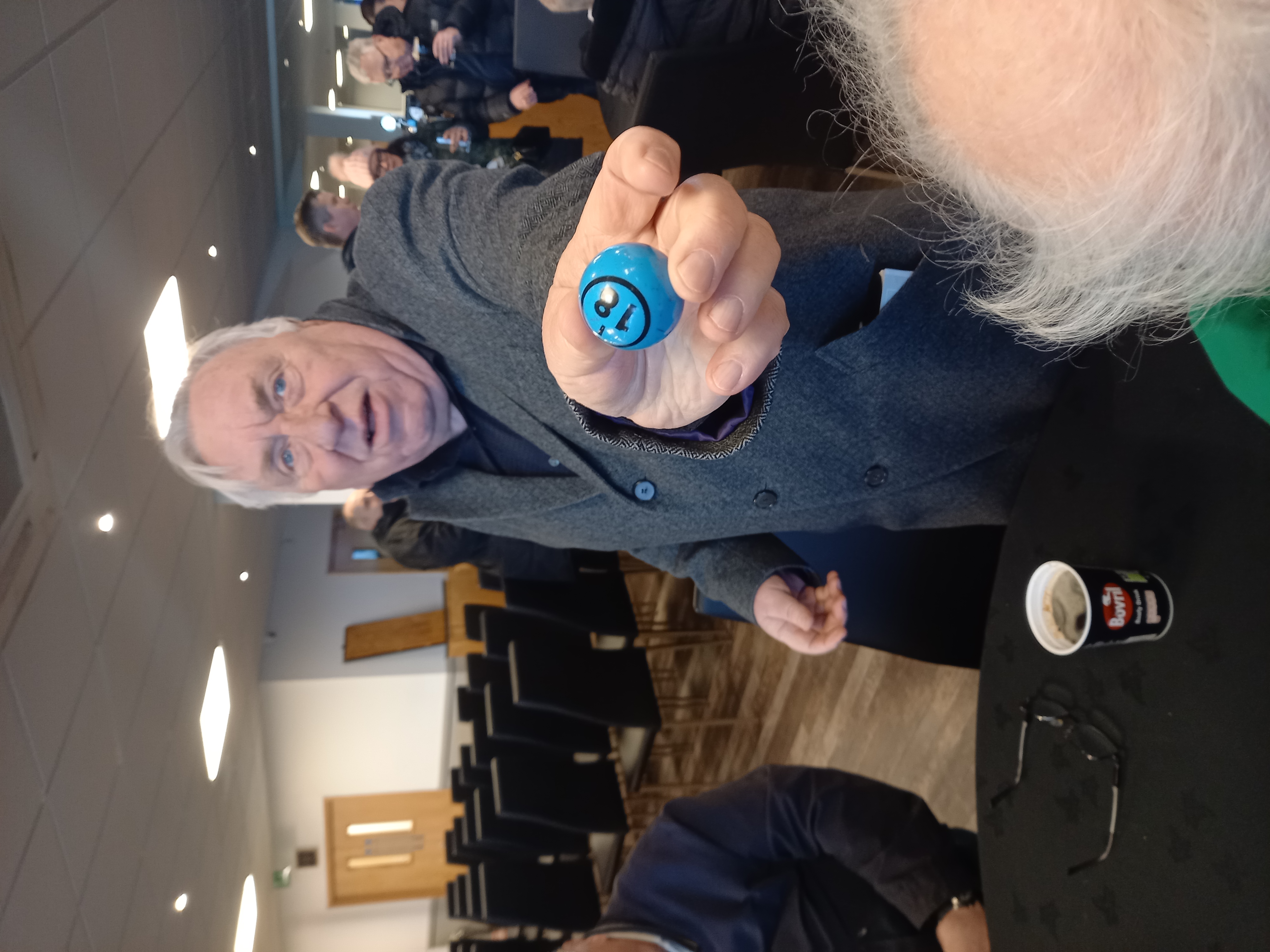 So, without more ado, here are the Results of Eddy's efforts.
First Prize of £150 went to the holder of number '18', Carole Phillips, and yes, she is my wife. She has however donated a portion of her winnings back to Cray wanderers FC.
Second Prize of £100 goes to holder of number '5' a supporter of Cray for many years, Mr Mike Francis, a resident of New Eltham SE9.
We understand Mike is unwell at the moment so we wish him well for the future.
The Third prize of £50 was won by Mr Paul Bennett, an ex player of Cray Wanderers FC and holder of number '90'. Coincidently he too abides in SE9.
Congratulations to our 3 winning Members and best of luck to you all for the next Draw, scheduled to take place in late March.
I say it every time I know, but we really do appreciate your support. Many thanks to You All.
Best Regards,
Kerry.
K.Phillips.
CWFC Life President,
                &
100 Club Administrator.