Hello, to All Members of the CWFC 100 Club.
Hope you had a good Christmas and have an even better start to the New Year, think we might all need that.
The Draw took place during half time of the fixture, Cray Wanderers FC v Herne Bay FC. ( Cray won 3-0.and currently
stand Second in the League).
😃.
Delighted to tell you we managed to get James Taylor, a brilliant former player of Cray Wanderer's FC, and top man in the making
of one of the finest facilities in Junior level Football ever. Thank you, James.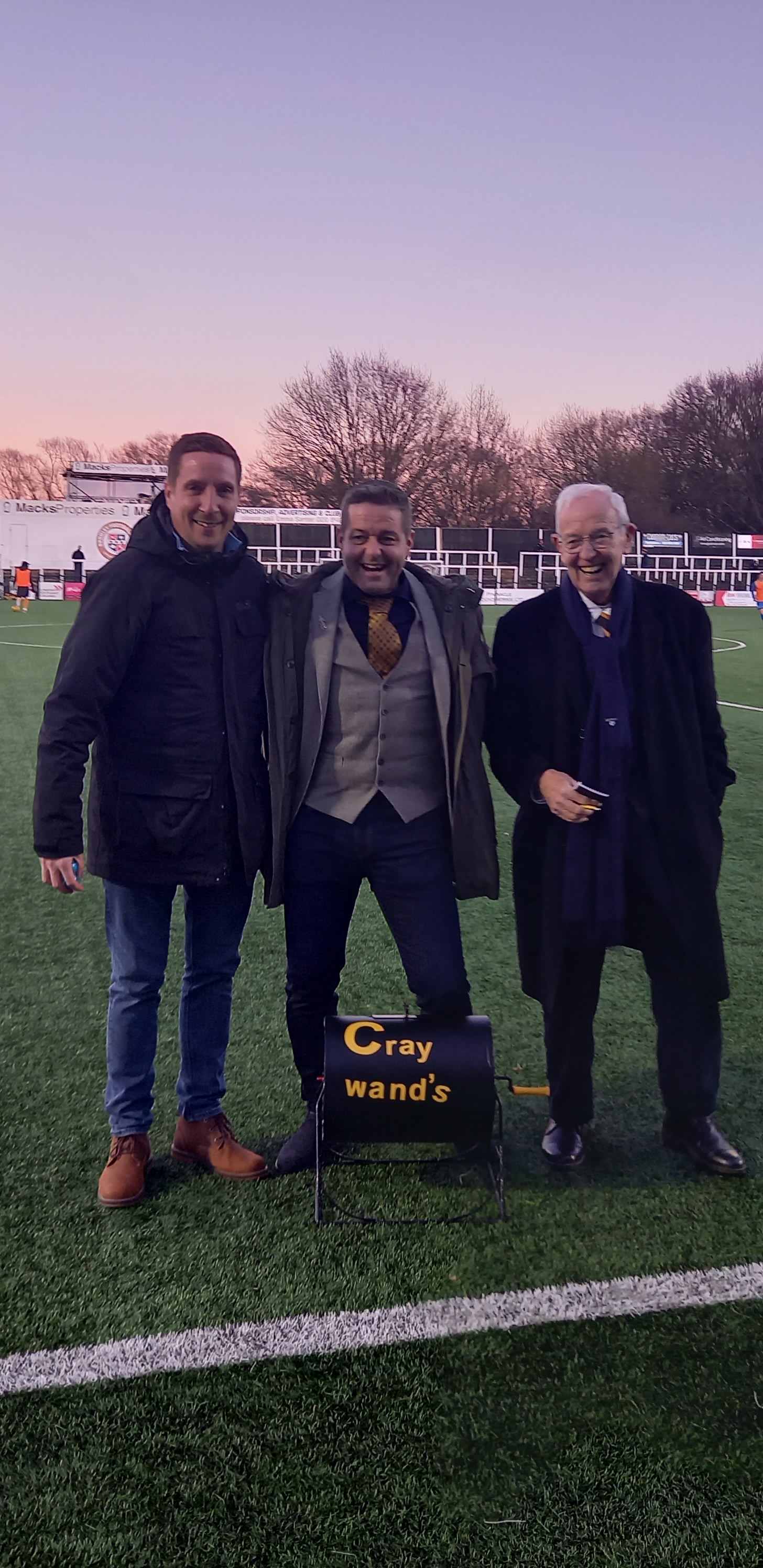 The first number James withdrew from the tombola, to win the first Prize of £150, was number 20, held by Arthur Hillman. He resides
in Cudham, Kent. and yes, he is the Father of our Club's Chairman: Gary Hillman.
The 2nd Prize, of £100 was won by holder of number 18. who happens to be my wife! Carole Phillips! I'll have a word with
her about donating some "back to the Club", wish me luck.
😕
The 3rd, and last Prize for December, £50, has been won by the holder of number 35, Claire Gold, who lives in Dartford, Kent.
Can I remind you all that if you have, or intend to, change your address, or telephone number etc. please let me know, it helps
keeping contact details up to date. You never know, it might be you getting a winner's cheque next month.
Thanks as always, for your support.
Once again, may 2023 be a good year for us all.
Regards, and Good Luck for the future.
Kerry.
K. Phillips,
CWFC Life President &
100 Club Administrator.