Cray Wanderers – 2019-20 season – That was the season that wasn't – A Pictorial Review
Saturday 5th October – FA Cup 3rd Qualifying Round
Haringey Borough            1  Froxylias 58 pen
Cray Wanderers               0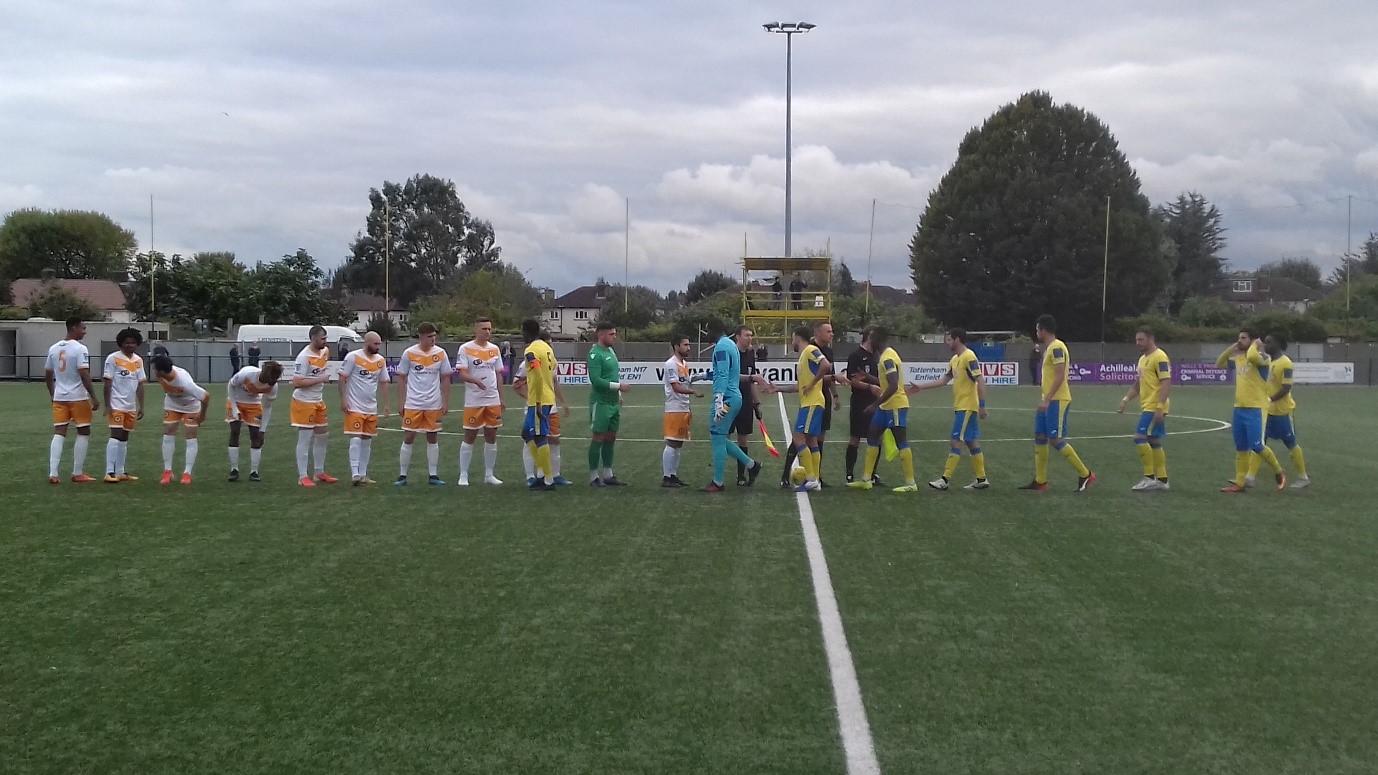 After three successive rounds passed at home, the Wands first FA Cup away game ended in a narrow defeat at Haringey Borough.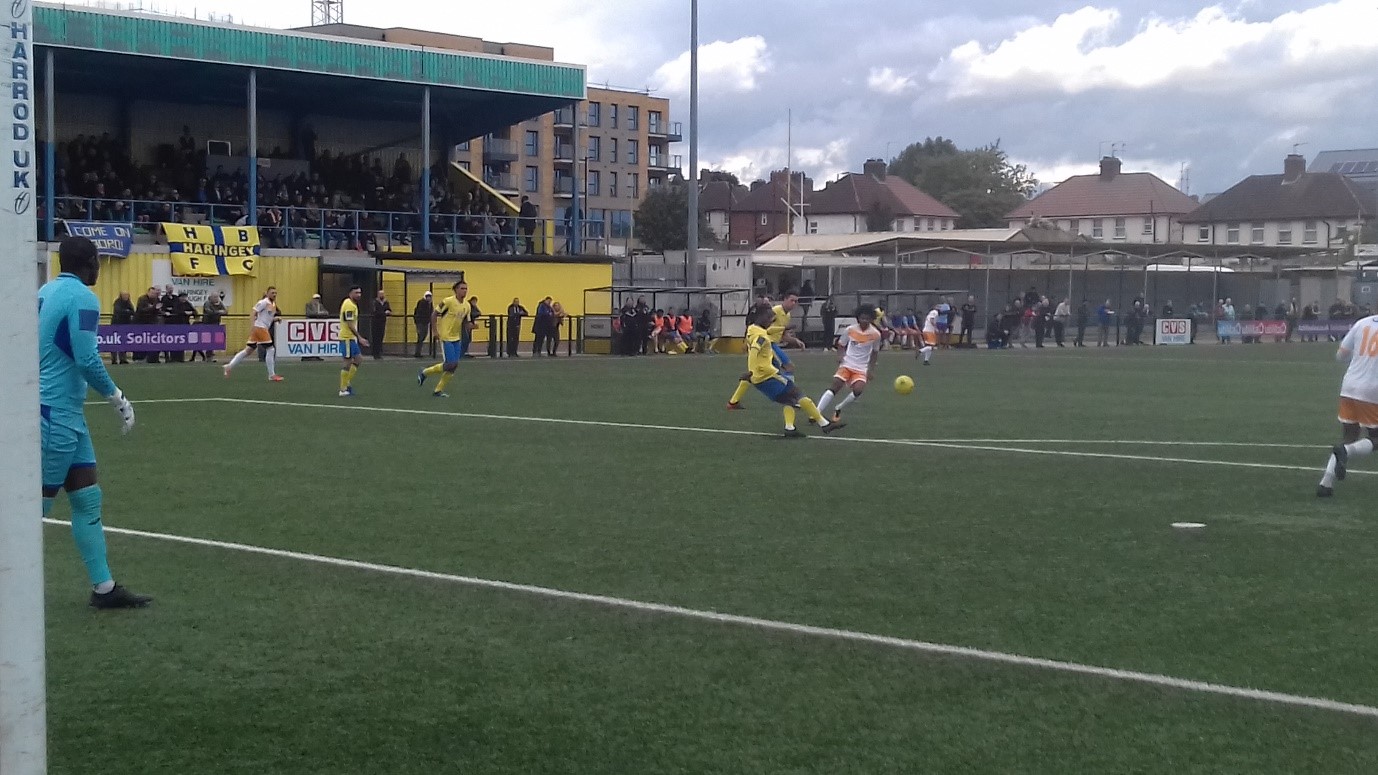 It wasn't a game that would live long in the memory and a rather cagey, dogged affair and one where one goal was likely to decide the outcome. With the lure of the 4th Qualifying Round awaiting maybe caution took over. However, the game had two key moments which perhaps swung the match in Haringey's favour.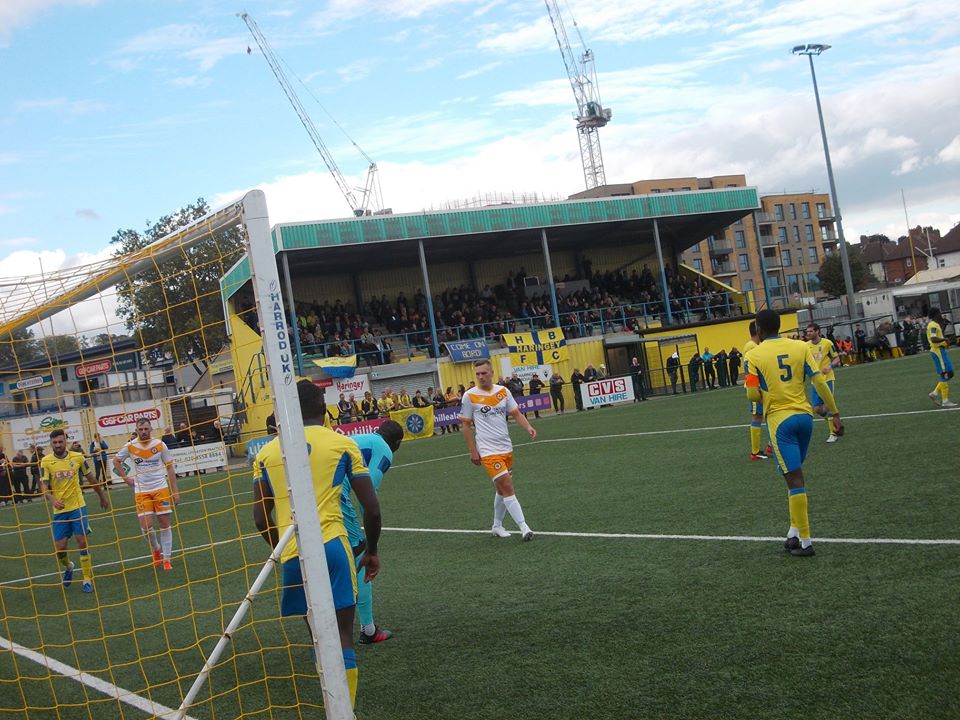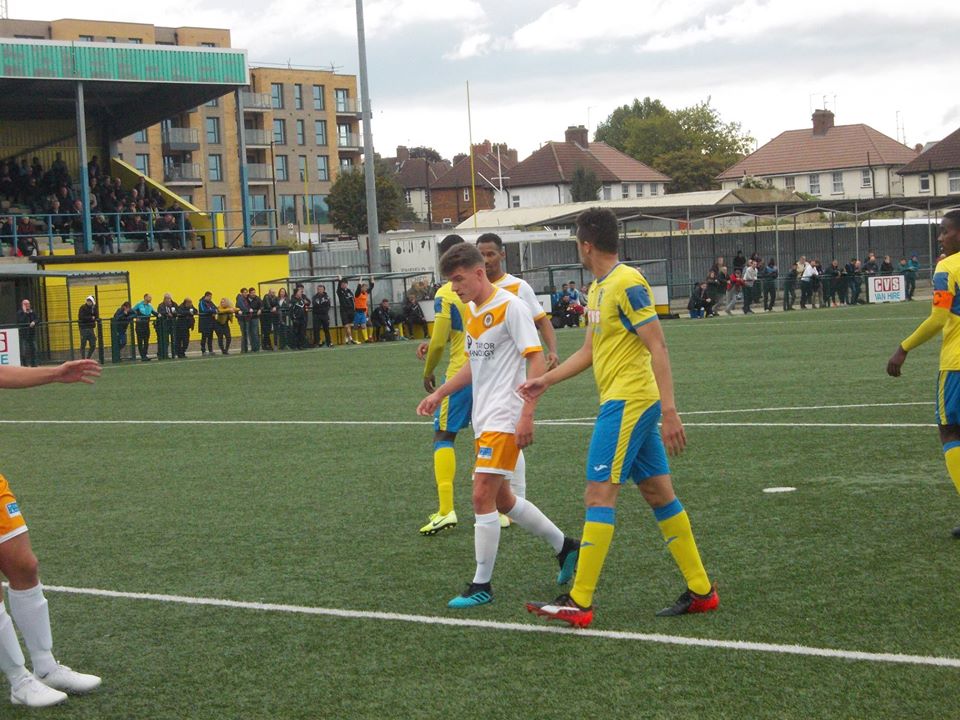 The Wands had the better of a very tight first half with Tom Murphy's effort held by Valery Pajet and Andre Coker fired over the bar after a run down the left. Haringey's best chance fell to Anthos Solymou who volleyed over on the stretch.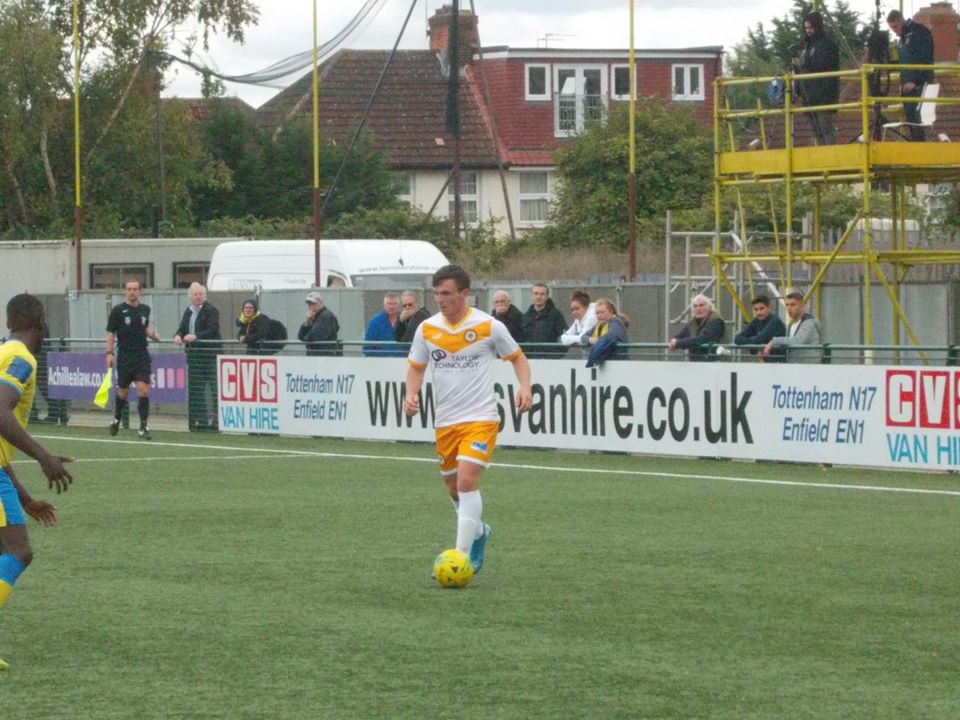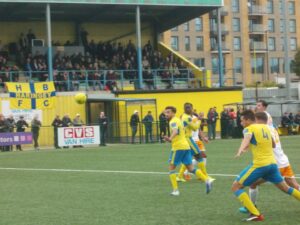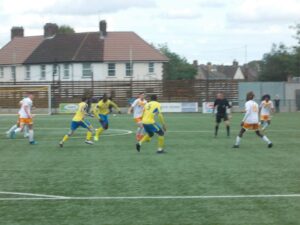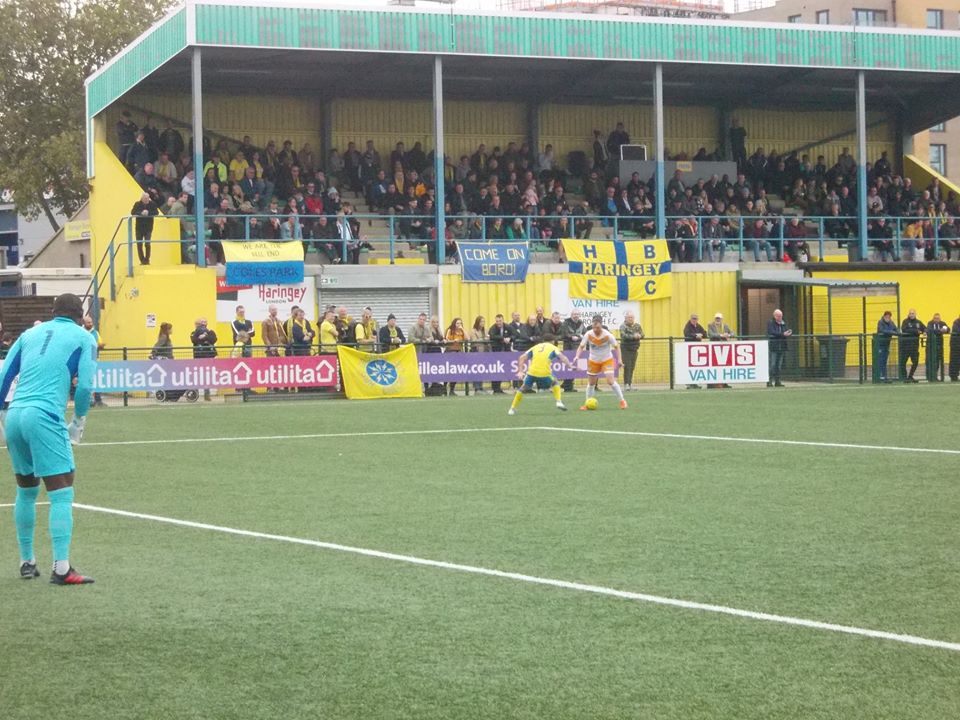 However, Cray should have been in front at the break when 10 minutes before half time Cray had the ball in the net when Karl Dent's shot was spilled by Pajetat and Joe Taylor fired in the rebound but mysteriously JT was flagged offisde. Perhaps a goal then would have proved to be the winner in a game of fine margins.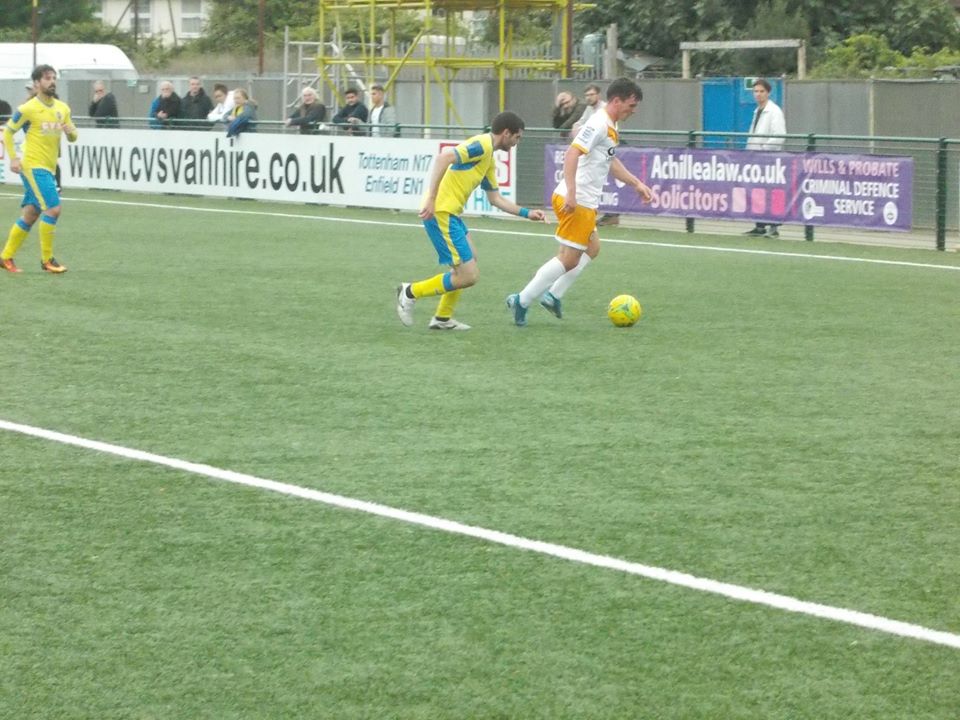 The second half saw Haringey threaten more and Georgios Aresti was denied by a good save by the legs of Lewis Carey. However in the 58th minute, Haringey were awarded a penalty when Aresti went down (not the first time he flung himself to the floor during the game) under a harmless looking challenge from Mitchell Nelson and a very soft spot kick was awarded. Dimitri Froxylias converted the penalty and despite Cray having a lot of the ball couldn't find their way through a resolute defence and the Wands went out of the cup and a potential lucrative home draw with Yeovil Town.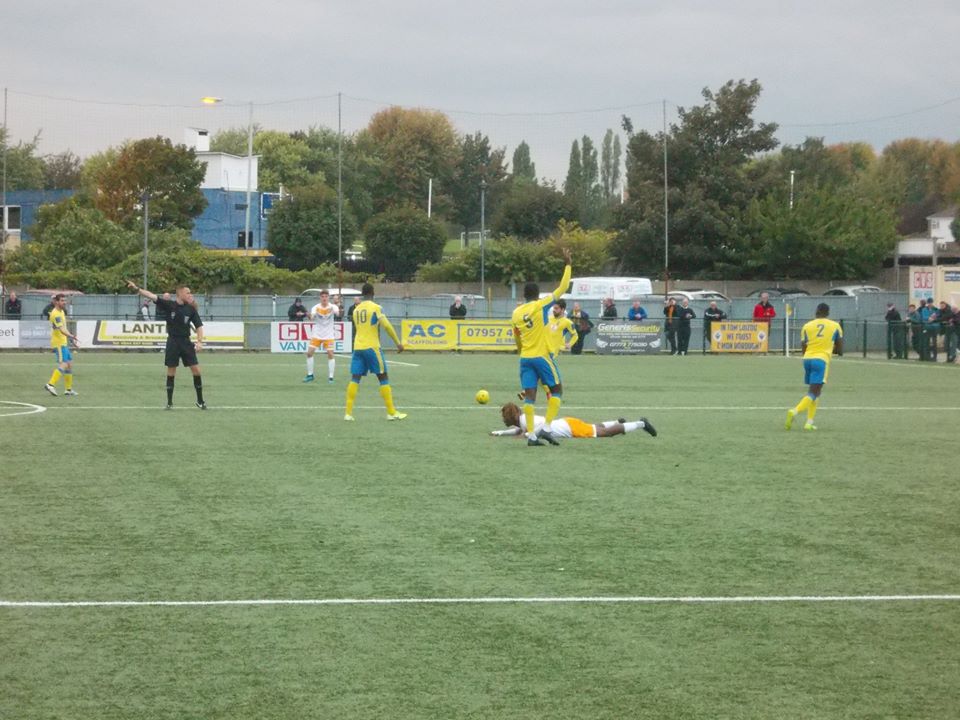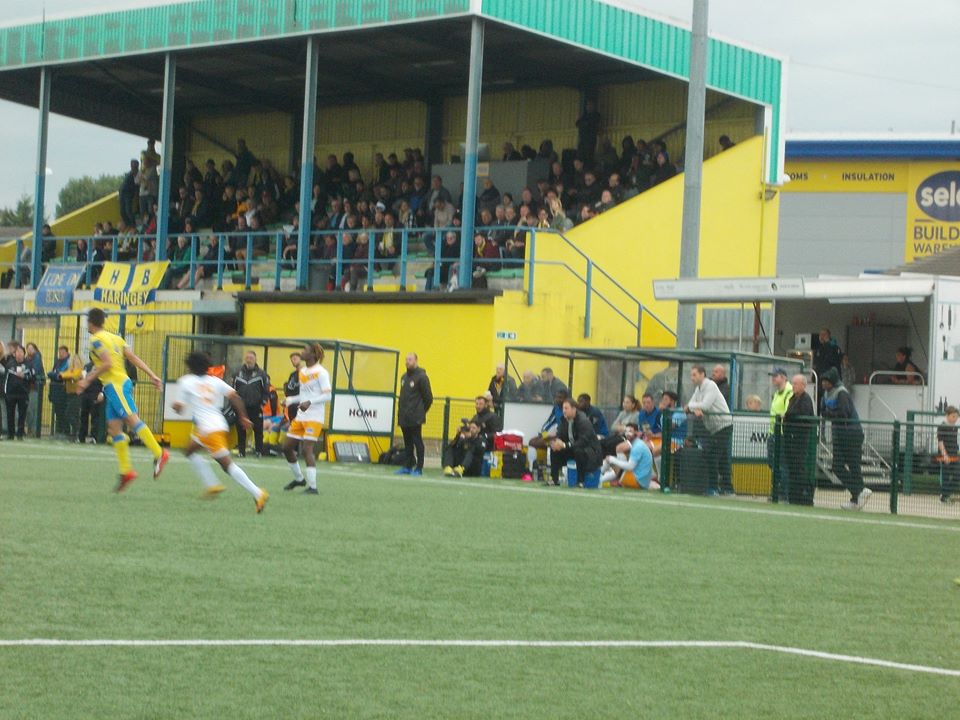 Cray didn't play badly at all and this was the only time the Wands would lose wearing the new white and amber away kit all season. Just in the end key decisions didn't go their way.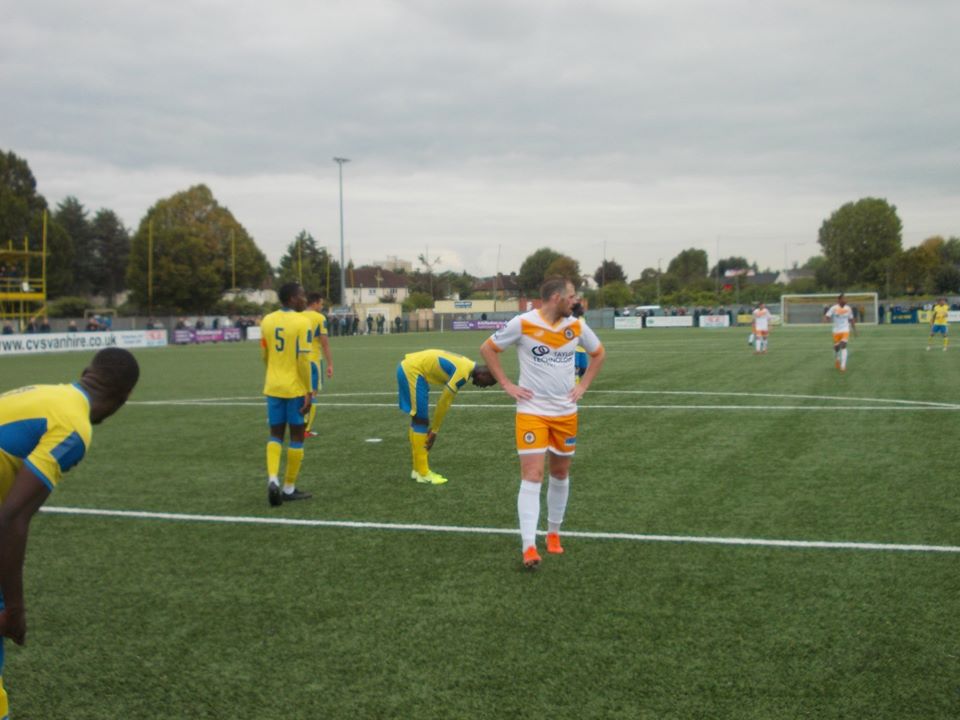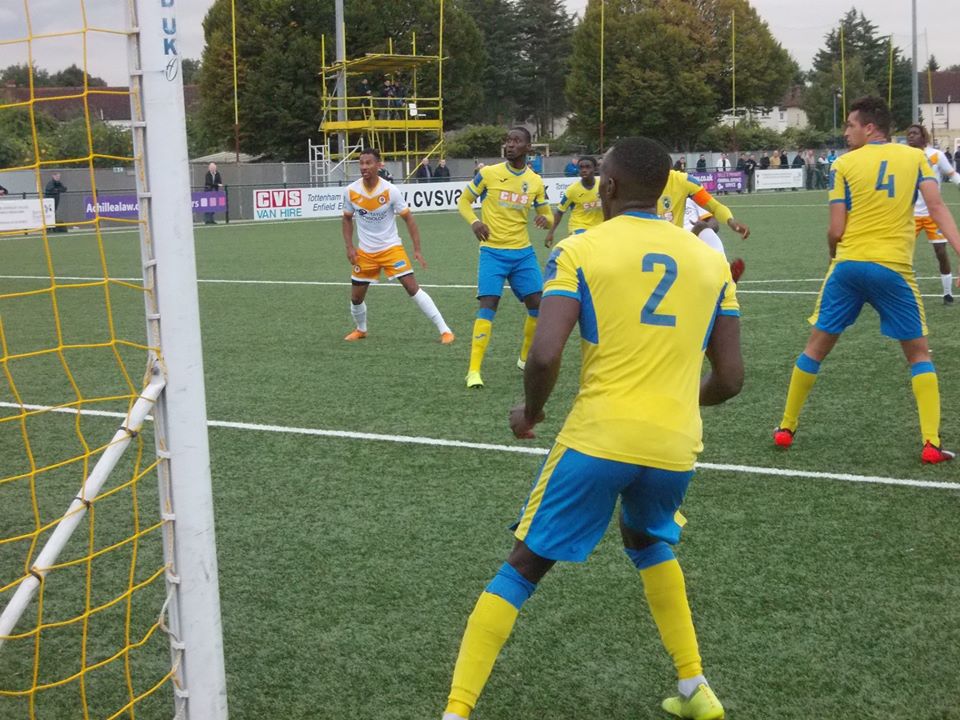 Cray Wanderers: Lewis Carey, Barney Williams (Capt.), Tom Carlse, Mitchell Nelson, Harry Hudson, Charlie Allen (Lee Lewis, 52), Bradley Pritchard, Karl Dent (Freddie Parker, 61), Andre Coker, Tom Murphy (Ben Mundele, 61), Joe Taylor:
Att: 344
The Thoughts of Tony Russell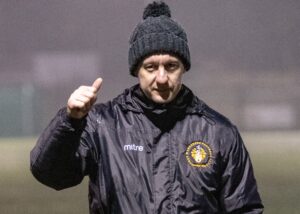 "Sometimes you get games like that where the first goal was probably going to win it. It was a match of few chances, neither team were giving much away and it just needed a little bit of quality or magic to win the game.  We were disappointed after the match as we saw it as an opportunity missed as I thought they were there for the taking if I'm honest.  We lacked a bit of quality in the final third and with our decision making and lacked penetration but so did they to be fair and they scored with their first shot on goal.  I'm not usually one to criticise referees but we had a word after the game and thought he got caught up in the game a bit.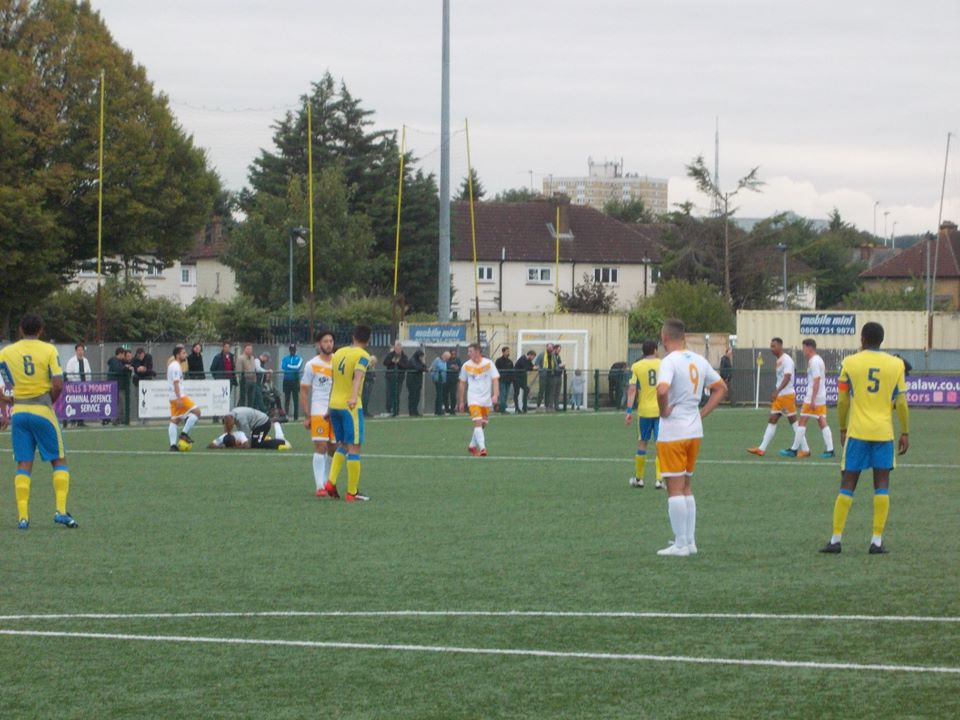 We've videoed the game and have had a really good look at it as Joe was adamant at half time he was onside which has been confirmed by the video. We're disappointed because I think if we had scored the first goal we would have gone on and won it as I didn't think they had a goal threat from open play and were more of a handful from set pieces but otherwise never really created anything.  Joe Vines and I went in to see the referee at half time as we had warned him about their no 8 who was throwing himself to the floor and rolling around. He did it in the first half when he got Denty booked when the ref gave us the foul and then he fell to the floor, Denty gets a yellow card and the foul is given the other way.  The penalty was soft and he has gone down easy.   It was just one of those very frustrating games as we felt we didn't play as well as we know we can play or how we have been playing. We allowed it to get to the point where one goal was going to win it.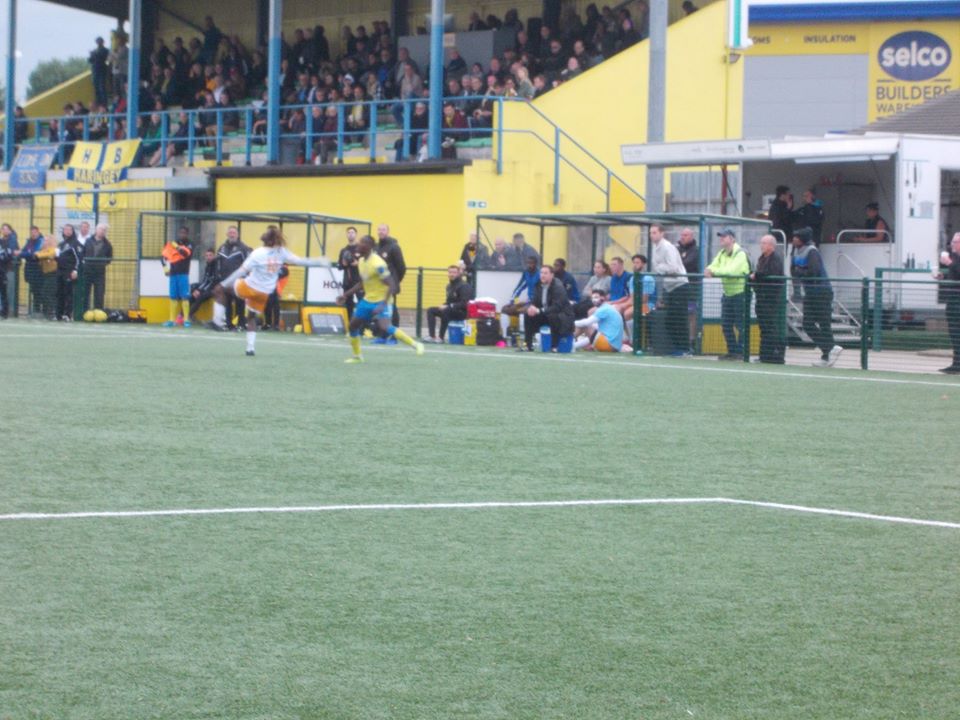 We said at the end yes we can moan about the officials but we shouldn't have to rely on that and we are good enough to get the game won ourselves.  I think everyone has left the ground really frustrated as it was an opportunity missed and should have got at least a draw out of it.  I thought the boys in the forward areas didn't really fire and there was no magic in there which is what you need.  I don't think we played badly but as a game it wasn't great and neither team really looked like scoring and it looked like it would take a moment of brilliance, a poor refereeing decision or even a replay to decide it.  Ultimately we thought the penalty was soft and had a perfectly good goal chalked off.  It was a sombre dressing room after but we go again.  Also a shame we missed out on getting Yeovil Town at home as that is what we were looking for, a  big game to have a go at, a shot at nothing, a free hit.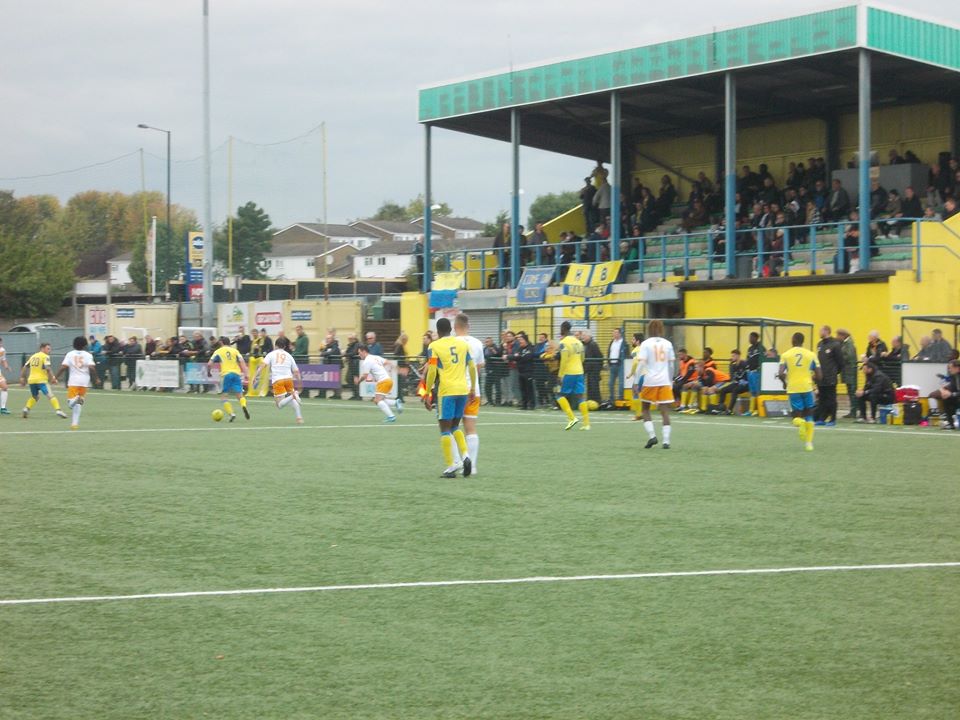 We're not very good losers me and Joe and the boys will tell you we don't take defeat very well.  At the start of the season I apologised to the boys in advance that I will lose my head if we lose. It is just something in me that I can't stand losing. Normally I'm quite a calm person and relaxed during training but when we lose it drives me mad.  The flip side is in the morning, Vinesy and me will talk and we say we have to work harder, we have to do this better, we have to do that better. We try to fuel that for the next game and try not to lose the next match.
Haringey Borough v Cray Wanderers – Pitchside Video
Produced, directed and filmed by Ozay Booth