Cray Wanderers – 2019-20 season – That was the season that wasn't – A Pictorial Review
Isthmian Premier – Game 23 – Saturday 4th January, 2020
Cray Wanderers vs. Wingate & Finchley = Pics kindly provided by Jon Hilliger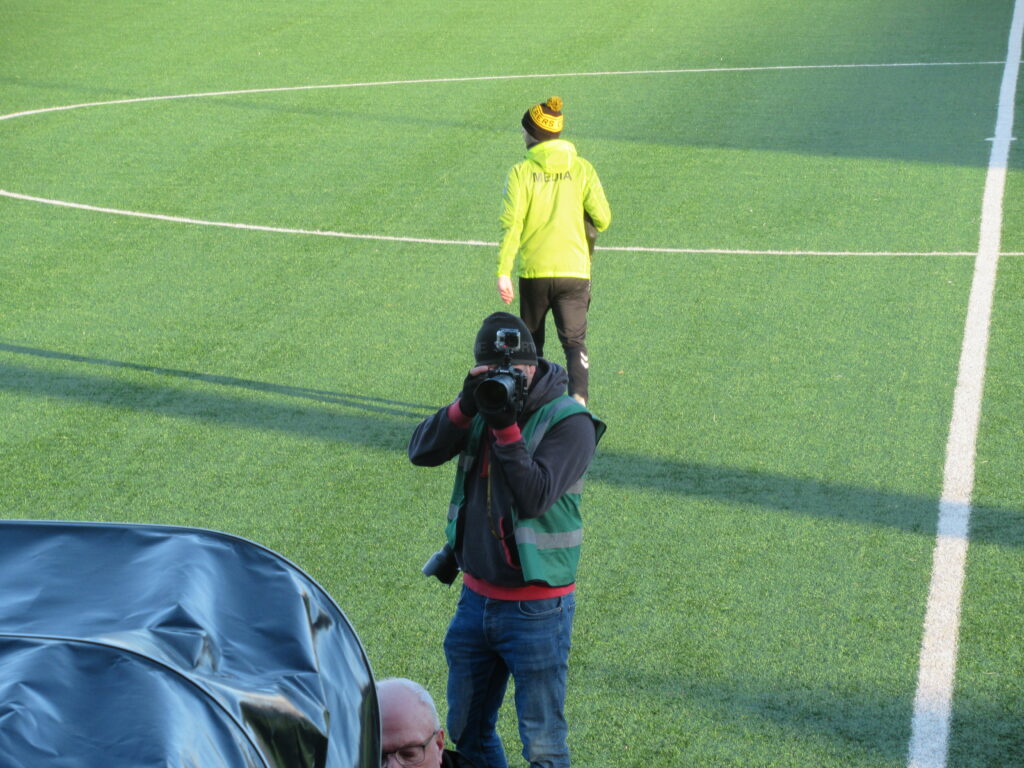 Cray Wanderers                                     0
Wingate & Finchley                               0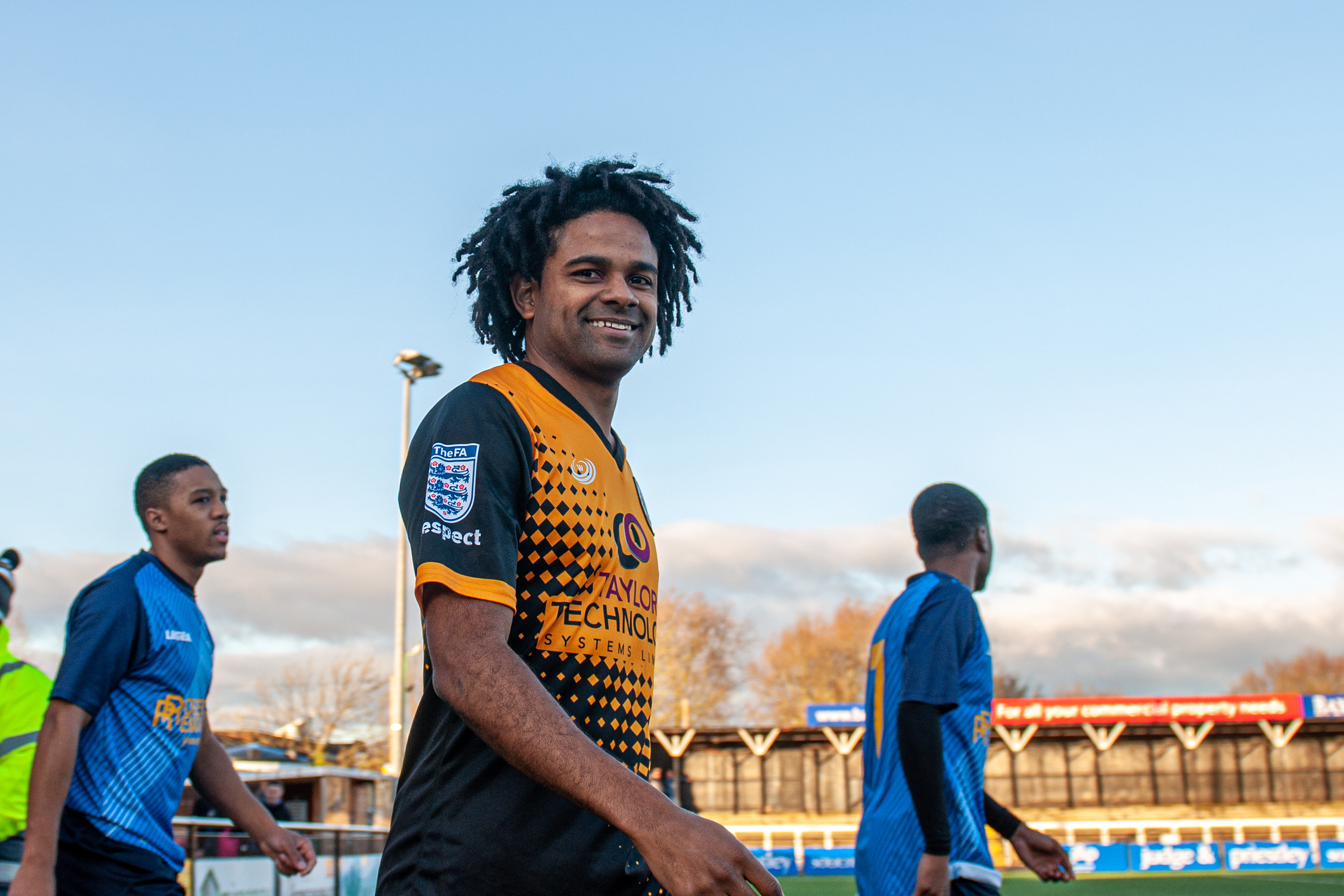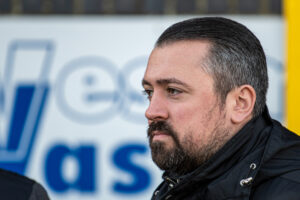 Cray Wanderers continued an unbeaten start to 2020 but had to be content with a point from a fast paced encounter against struggling Wingate & Finchley at Hayes Lane.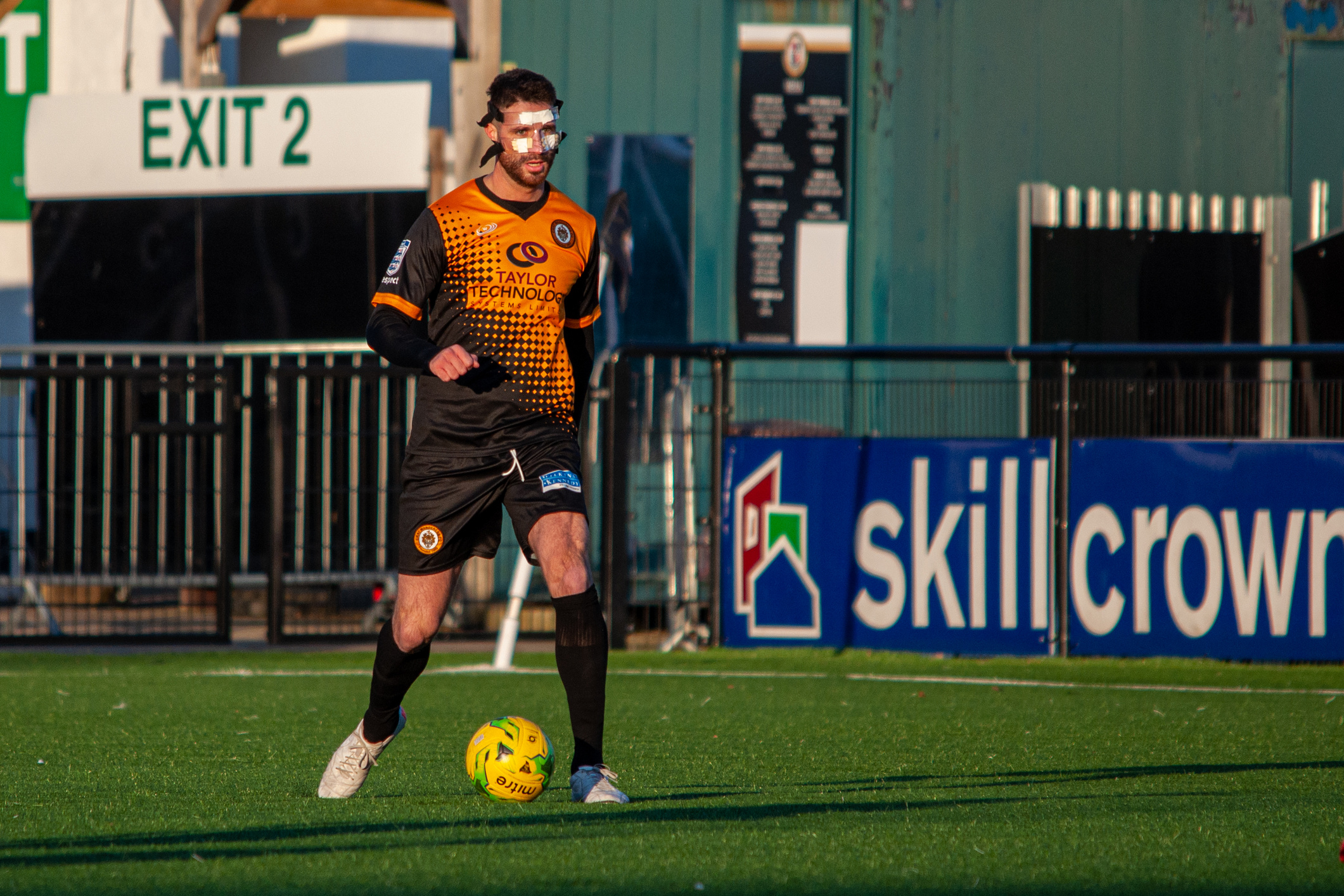 Despite the lack of goals the game was played at breakneck speed but both goalkeepers laid claimant for man of the match with Lewis Carey and Shane Gore making key stops during the game.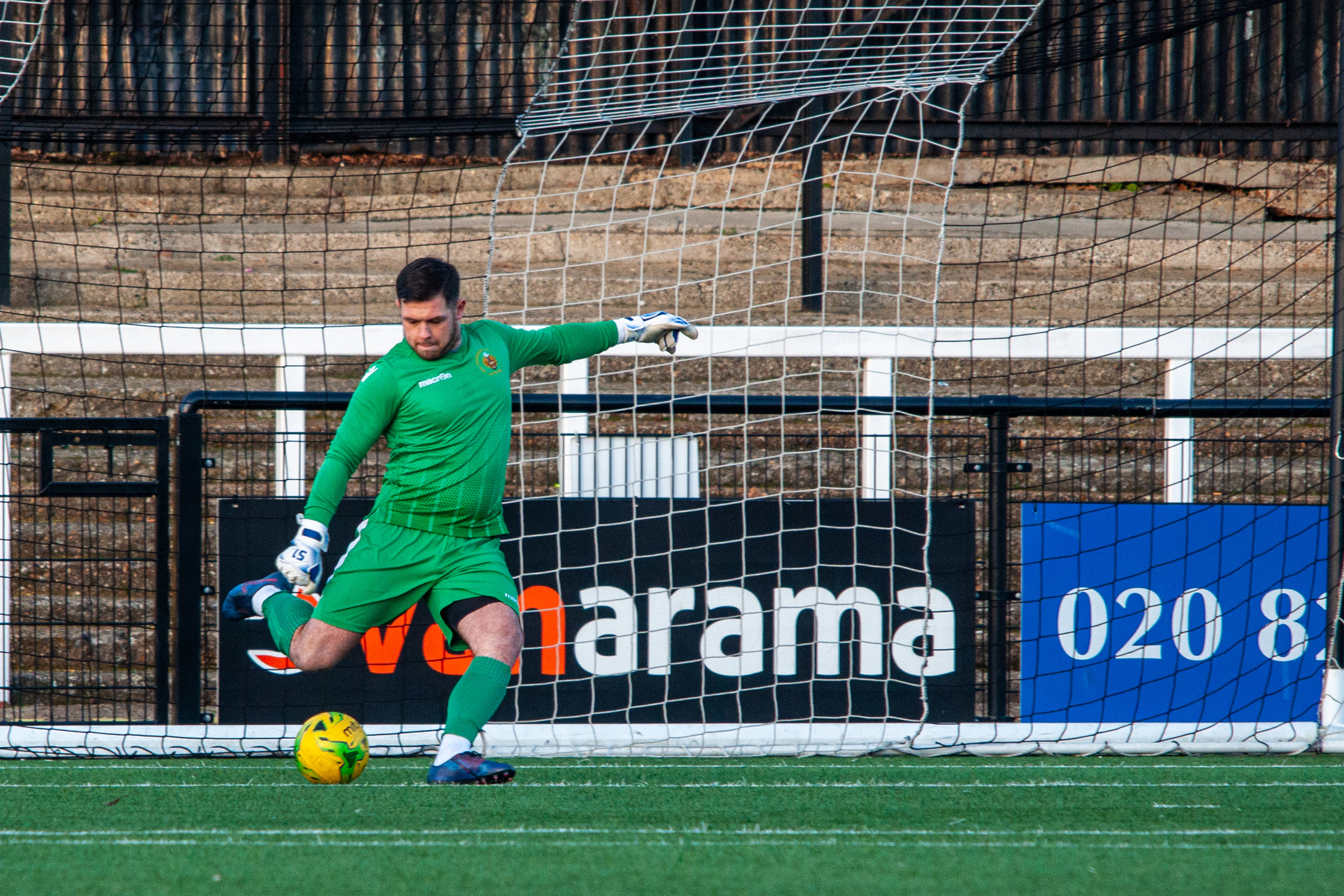 Skipper Barney Williams returned to the team for his first game since the Carshalton match on 23rd November and Tom Phipp continued his comeback with almost an hour after playing the first half at Margate on New Year's Day.
Wingate & Finchley who were 21st coming into the game had the first half chance when Henry Ochieng down the left drove a cross-shot wide while at the other end Williams tested Shane Gore with a low shot from Lee Lewis's pass.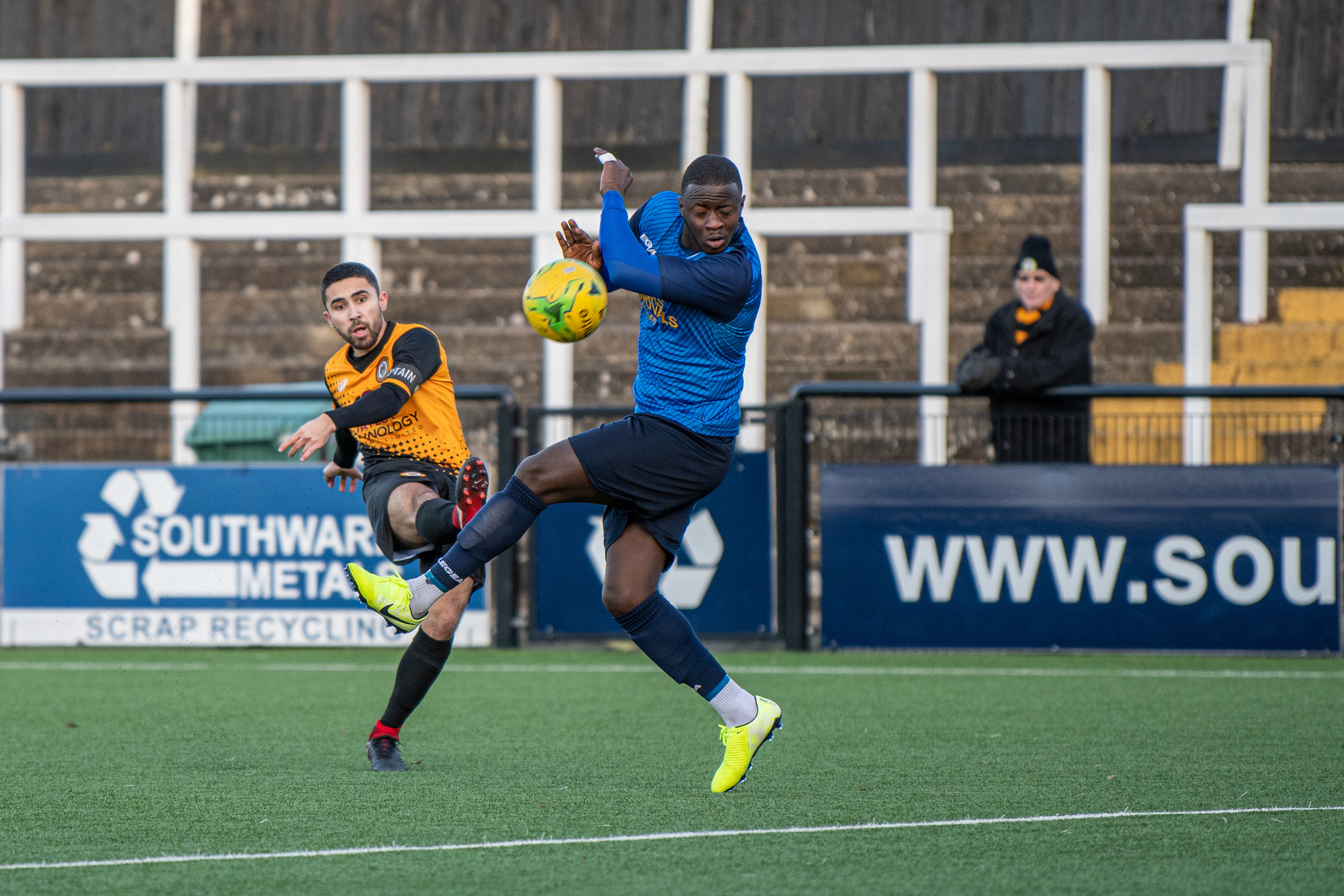 The North Londoners had a good spell and Bilal Sayoud down the left of the area saw his shot from 12 yards pushed over the bar by Lewis Carey. Kane Farrell curled a shot wide for Wingate & Finchley and Sayoud was denied by another save from the legs of Carey.  Then Olu Akinsanya planted a header wide from Alphanso Kennedy's cross.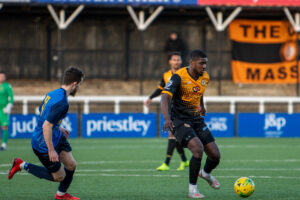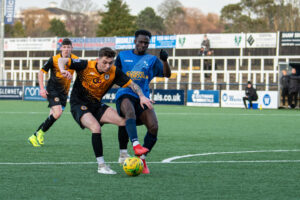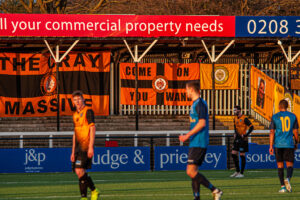 For Cray, Joe Taylor was played through but before shooting was denied by a fine tackle from Richard Platt. Tom Phipp fired over from 20 yards and then played a fine ball through to Bradley Pritchard down the right of the area and his curling shot was pushed away by Gore. Sayoud was threatening for Wingate & Finchley and saw a close range effort blocked by Ben Mundele making his 150th Wands appearance and then flashed a cross-shot wide.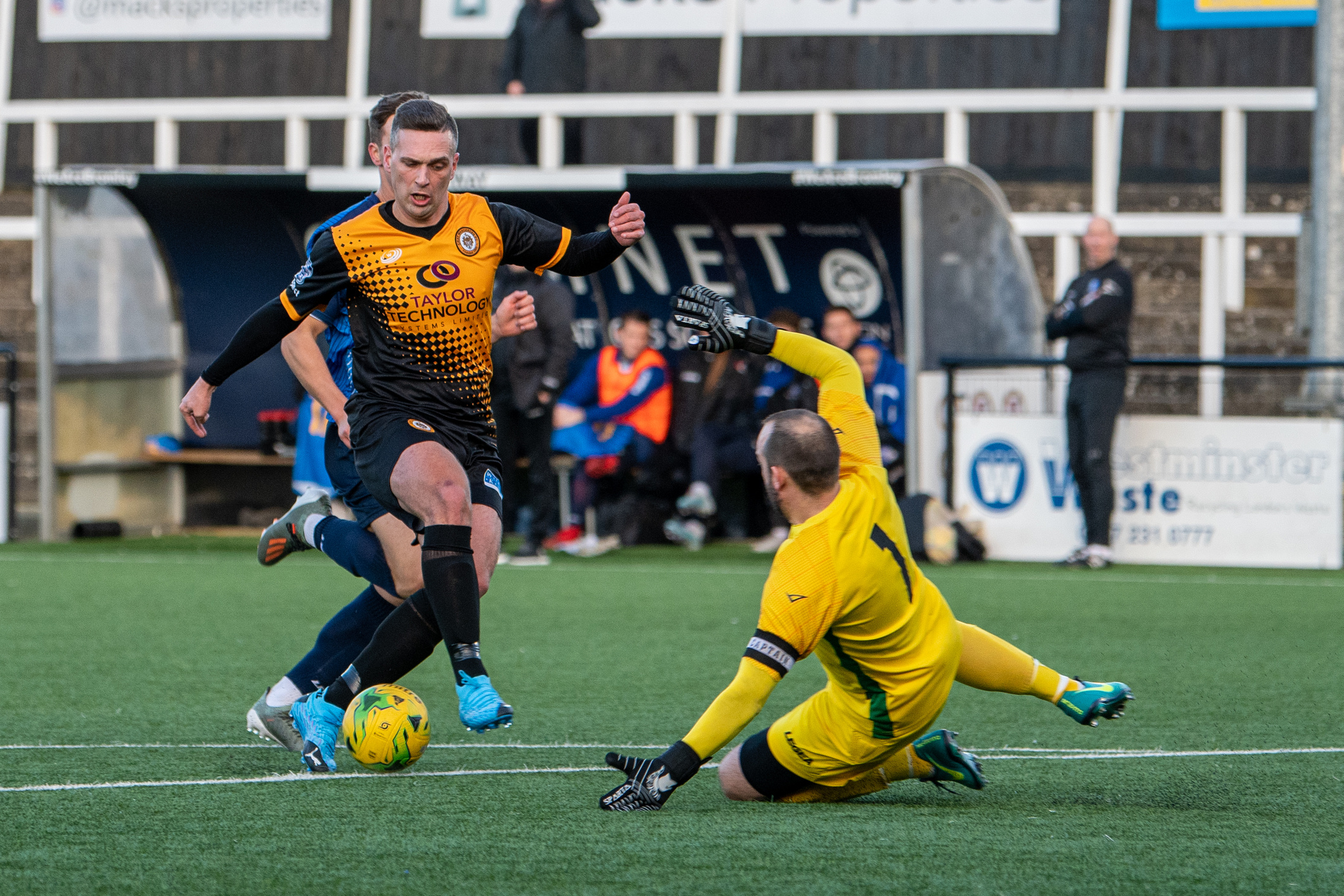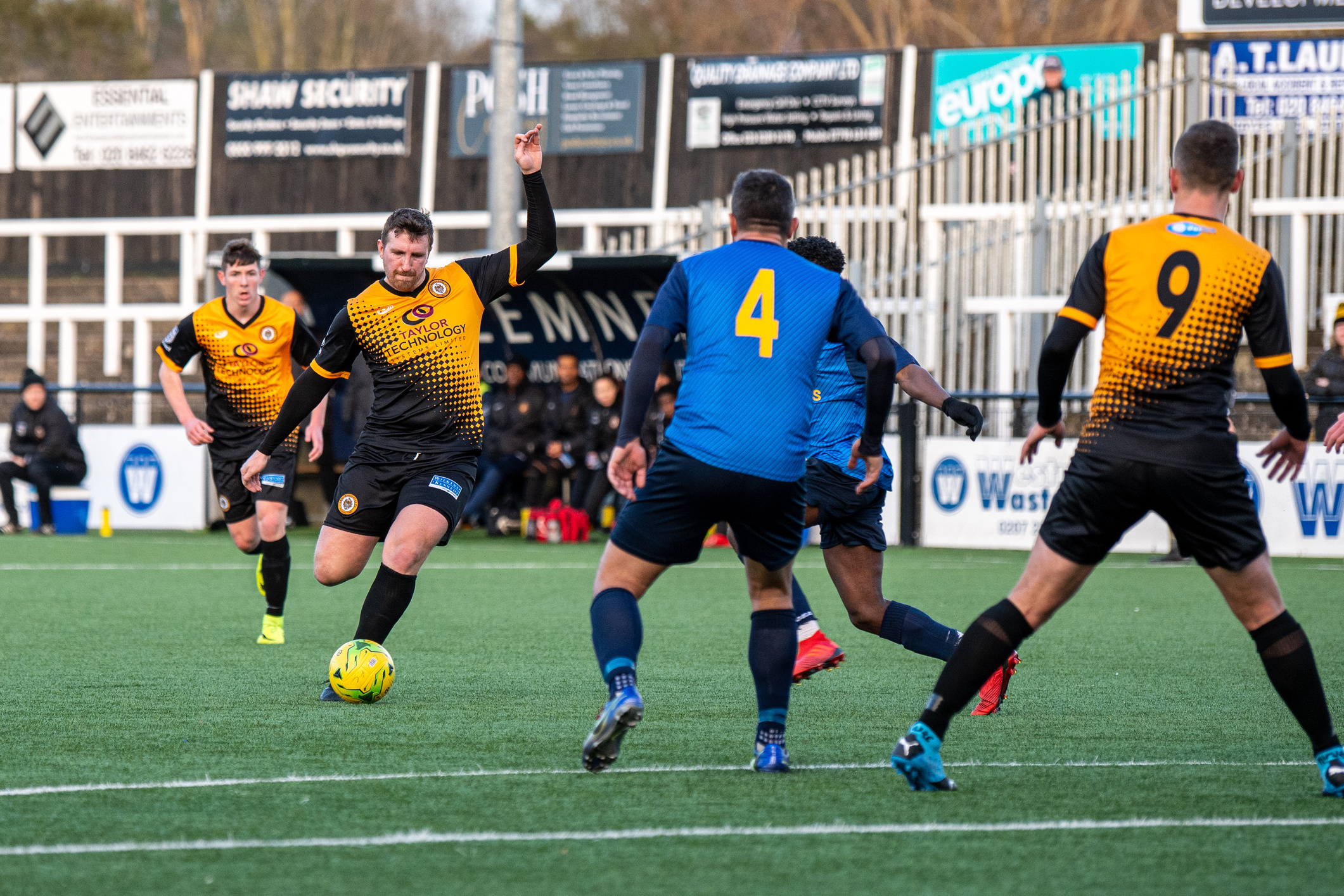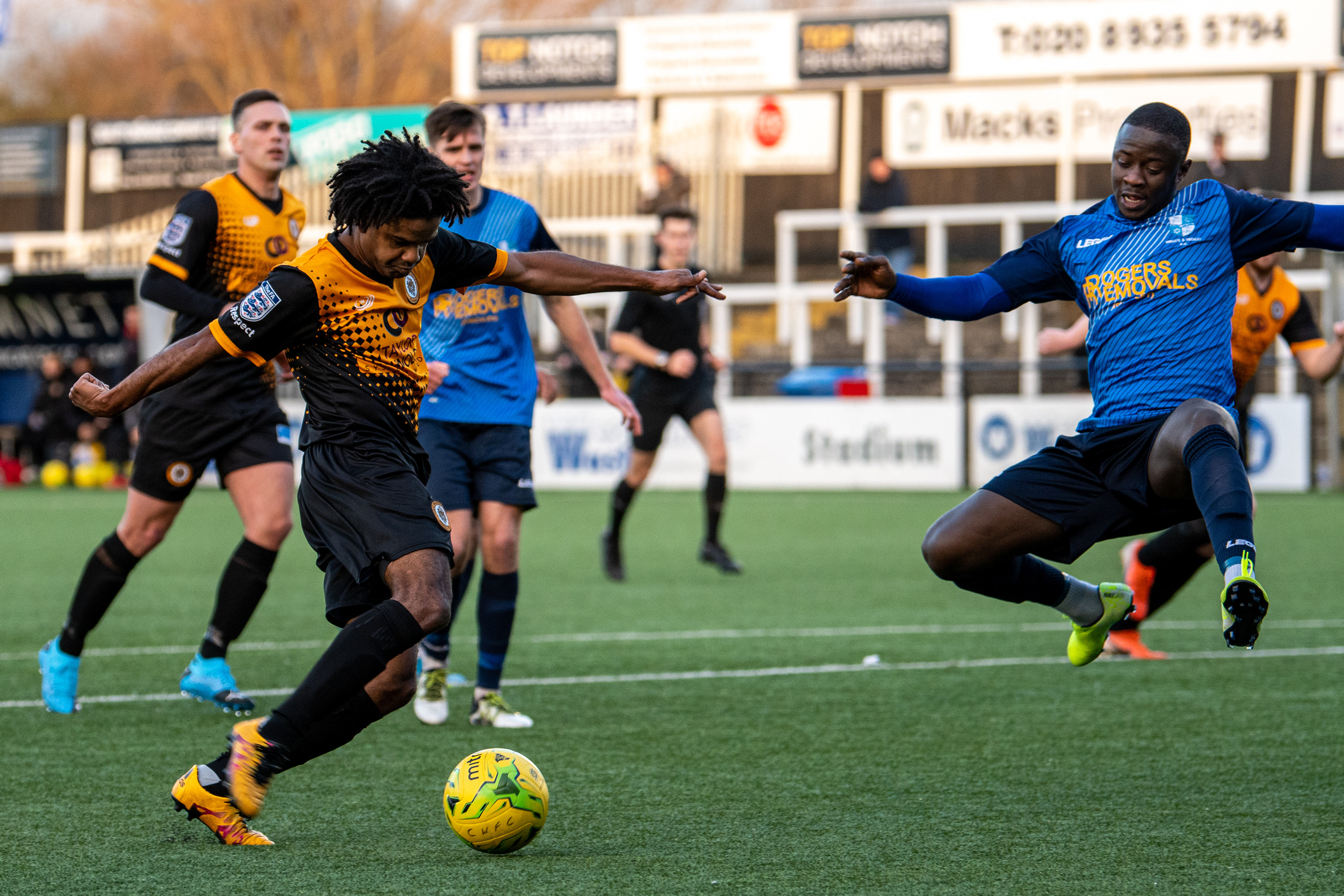 The final action of a free flowing half saw Lee Lewis'shot from 25 yards held by Gore and Tom Murphy fired over. Then Kennedy saw a shot pushed behind by Carey but there were no goals in the first half despite plenty of endeavour.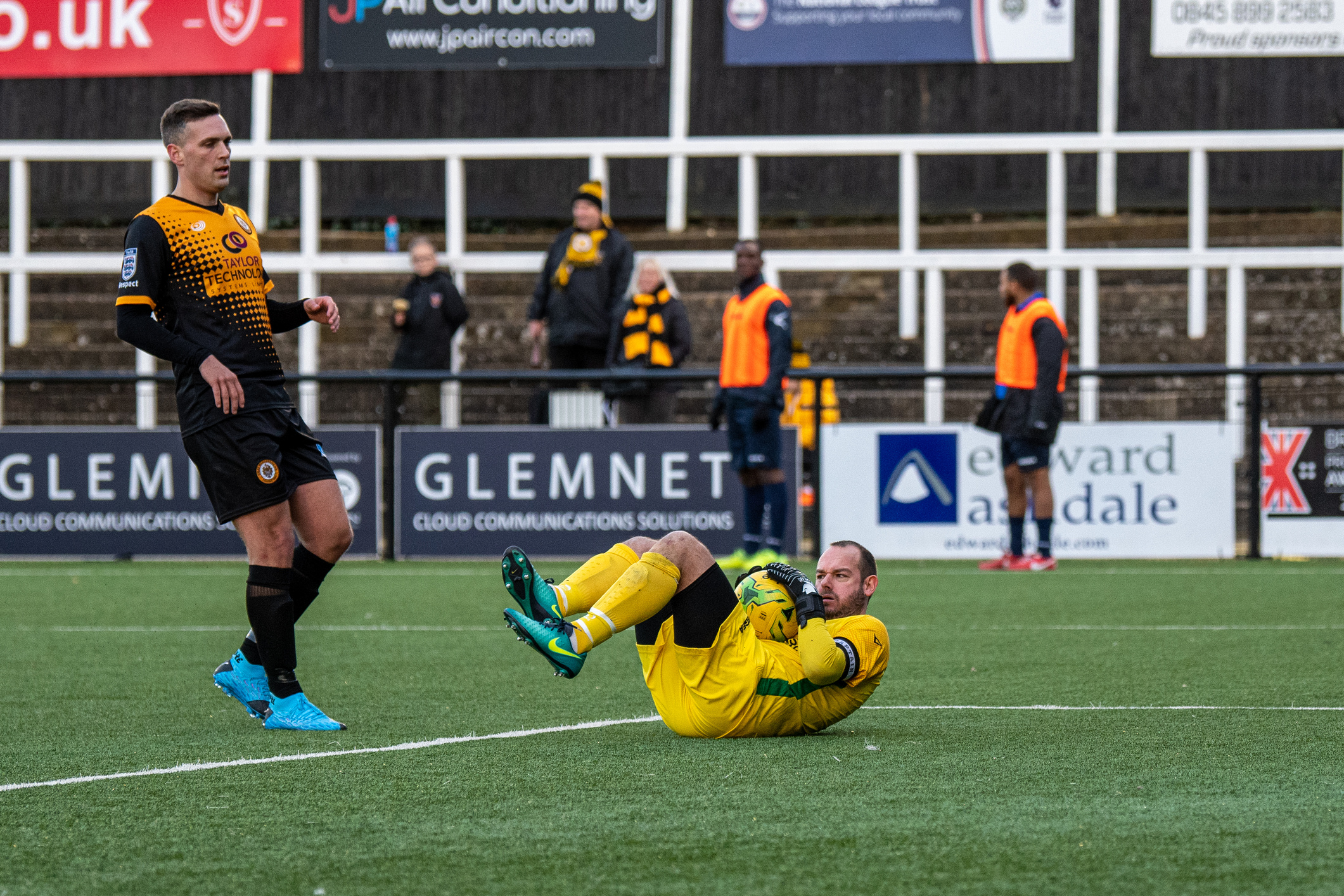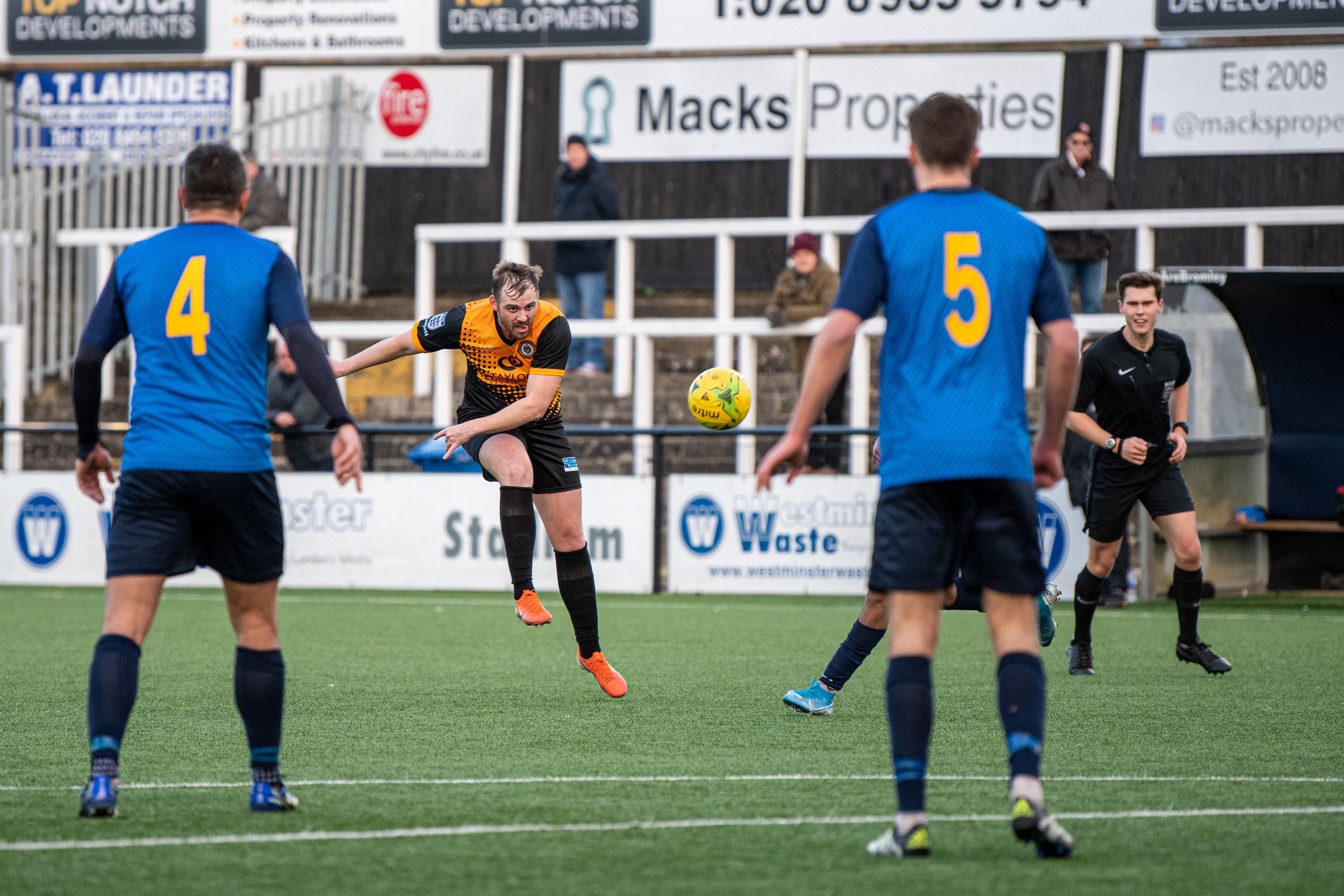 The second half carried on in the same vein and Lewis shot over from Joe Taylor's quick free kick and then Taylor saw a close range effort blocked. Wingate & Finchley though were creating the better openings and Olu Oluwatimilehin was played through by Omar Rifat but rolled the ball wide of goal.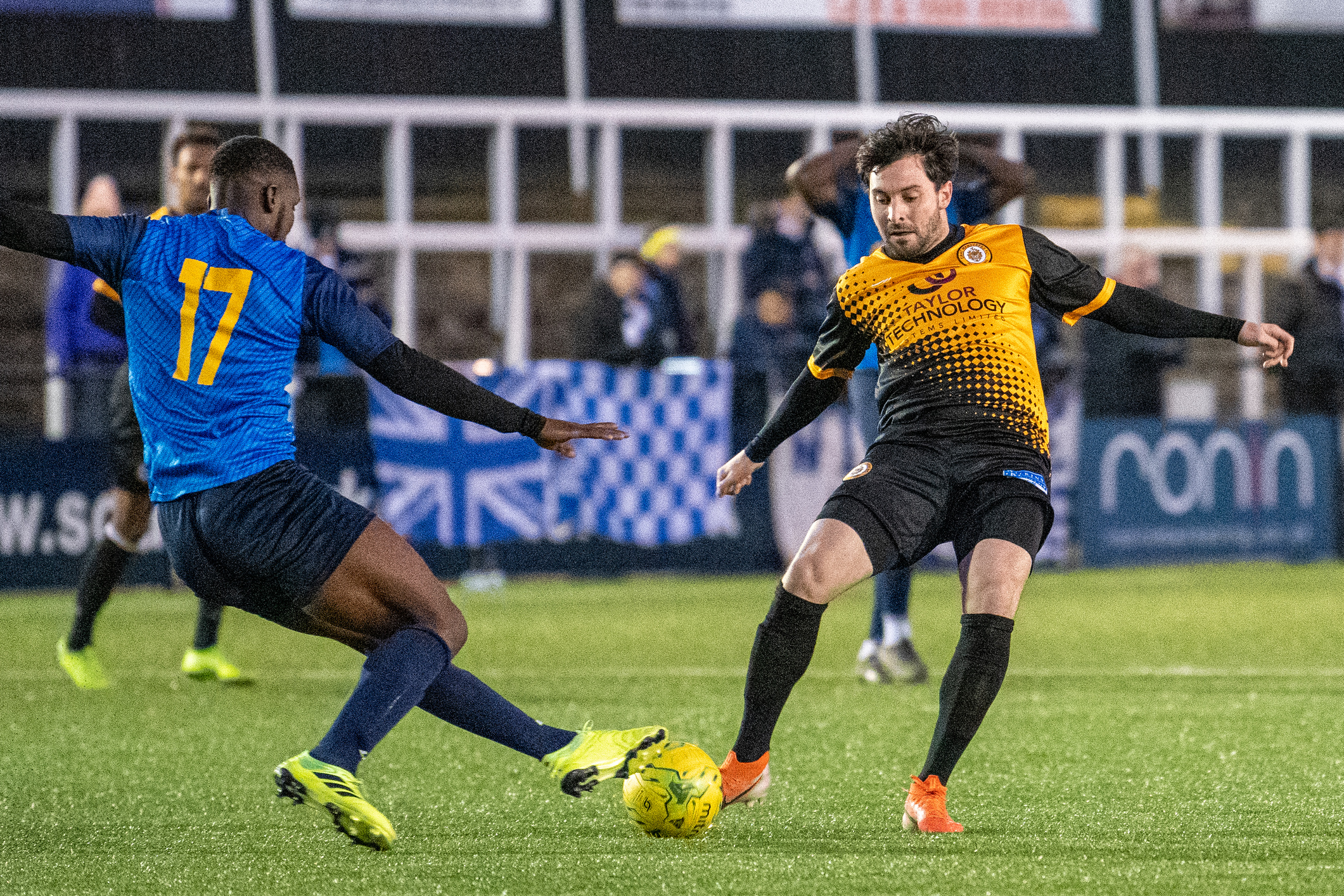 Cray though were finishing the game strongly and Williams drove a shot wide of the left post and Ben Mundele saw his shot go agonisingly wide of the left post.  Then Joel Rollinson down the right of the area was denied by a good block from Gore at his near post.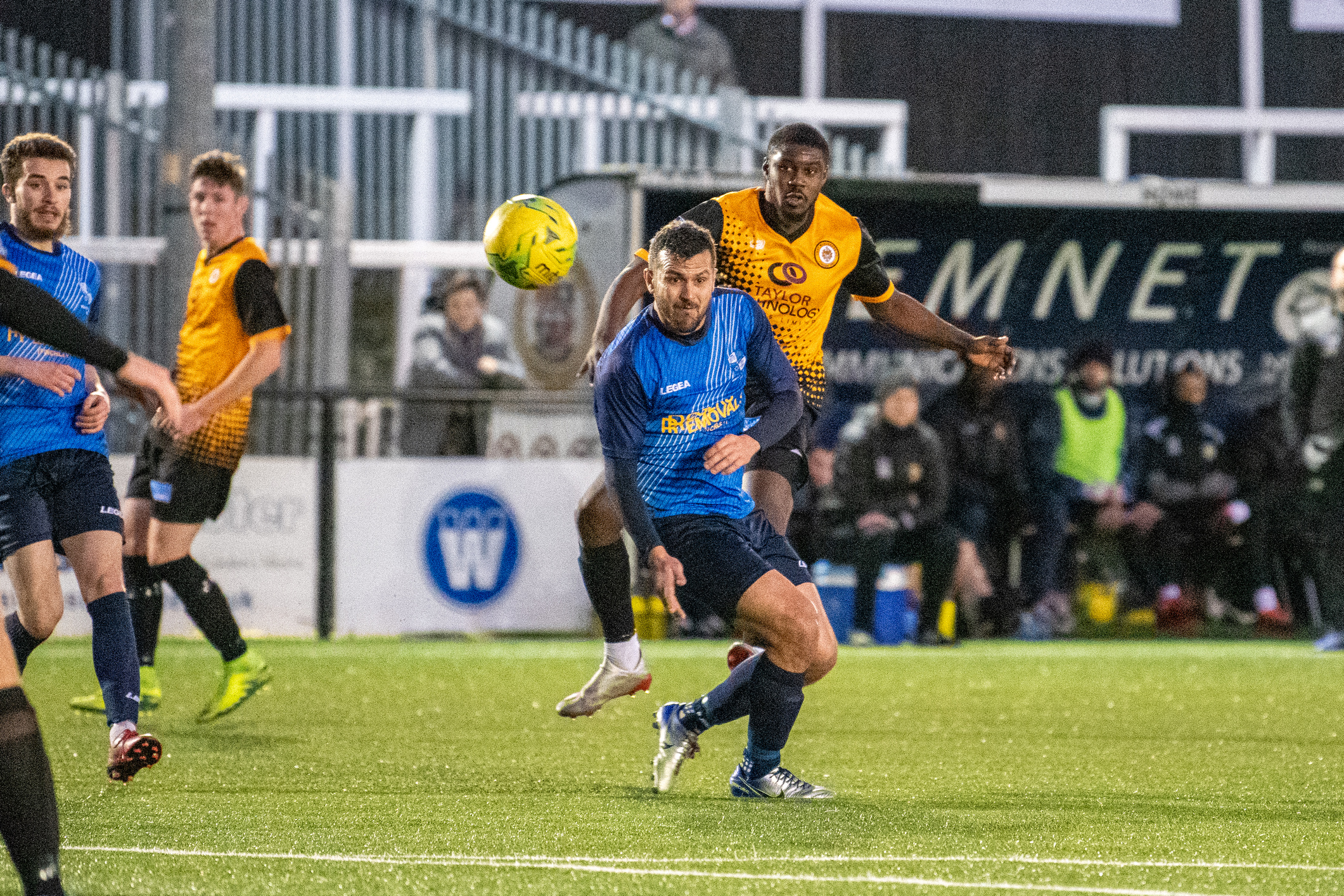 Still the keepers excelled and Akinsanya saw his shot from just inside turned round the right post by Carey. Then Carey made a tremendous save to turn Charlie Ruff's half volley over the bar and then parried the ball away to turn aside Sean Grace's header.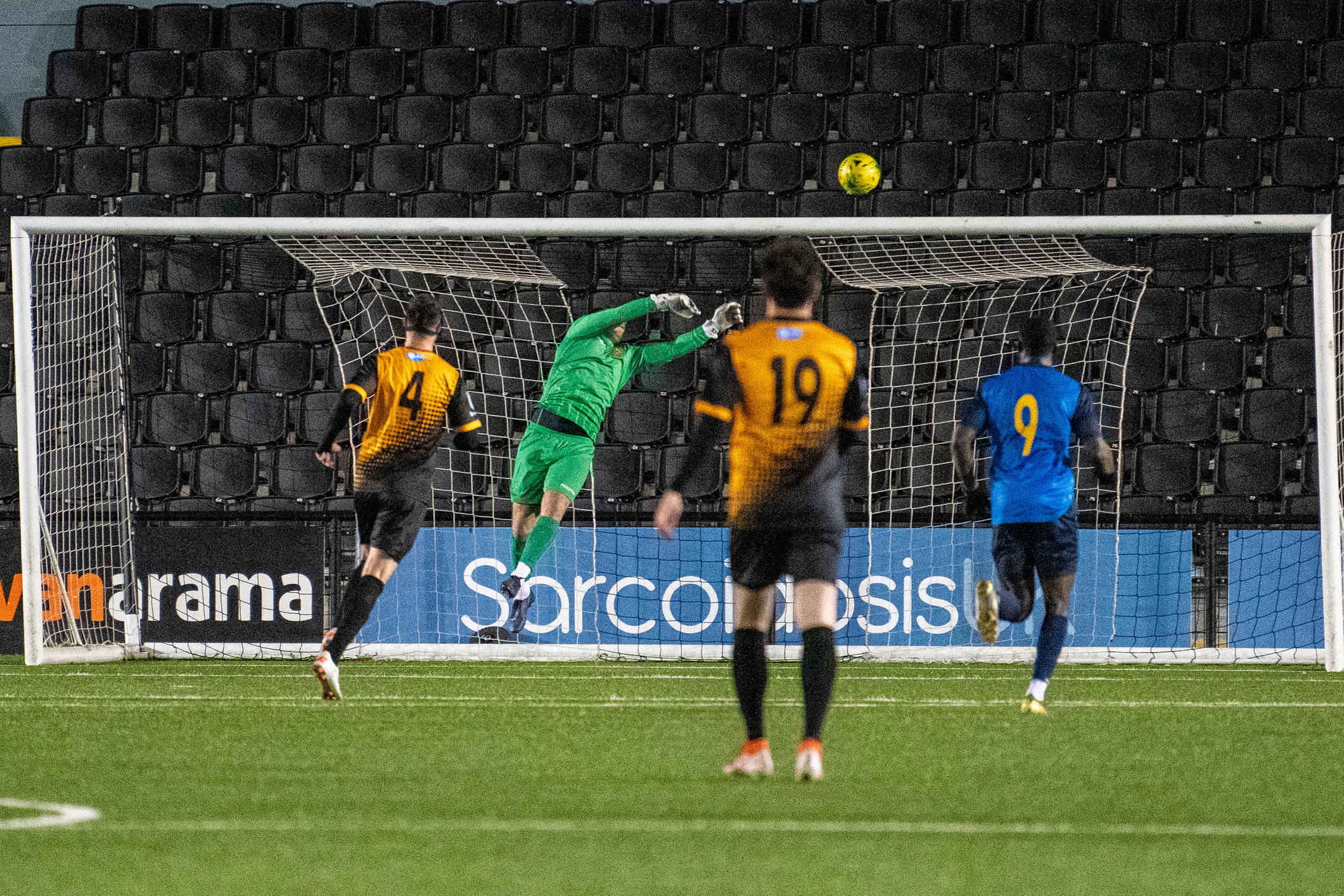 Wingate & Finchley had a good chance to win the game when Ruff played a fine ball through to Luke Ifil and as Carey advanced lifted his shot just over.
Cray though finished with a flourish and almost snatched a winner when Mundele's cross from the right was met by the head of Joe Taylor but went straight into the arms of Gore.  This was followed down the left of the area, Tom Murphy drove in a fierce shot which was pushed away well by Gore.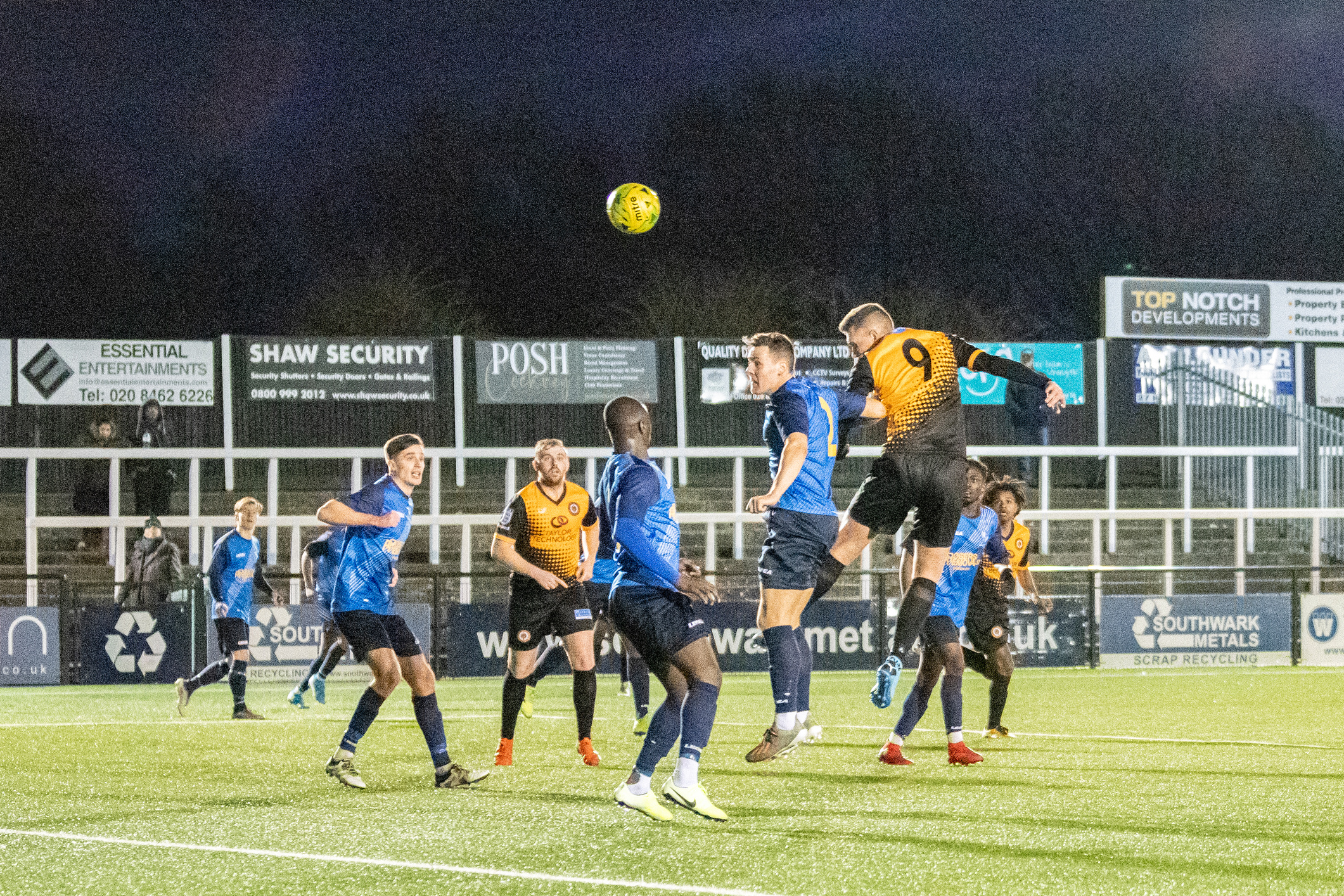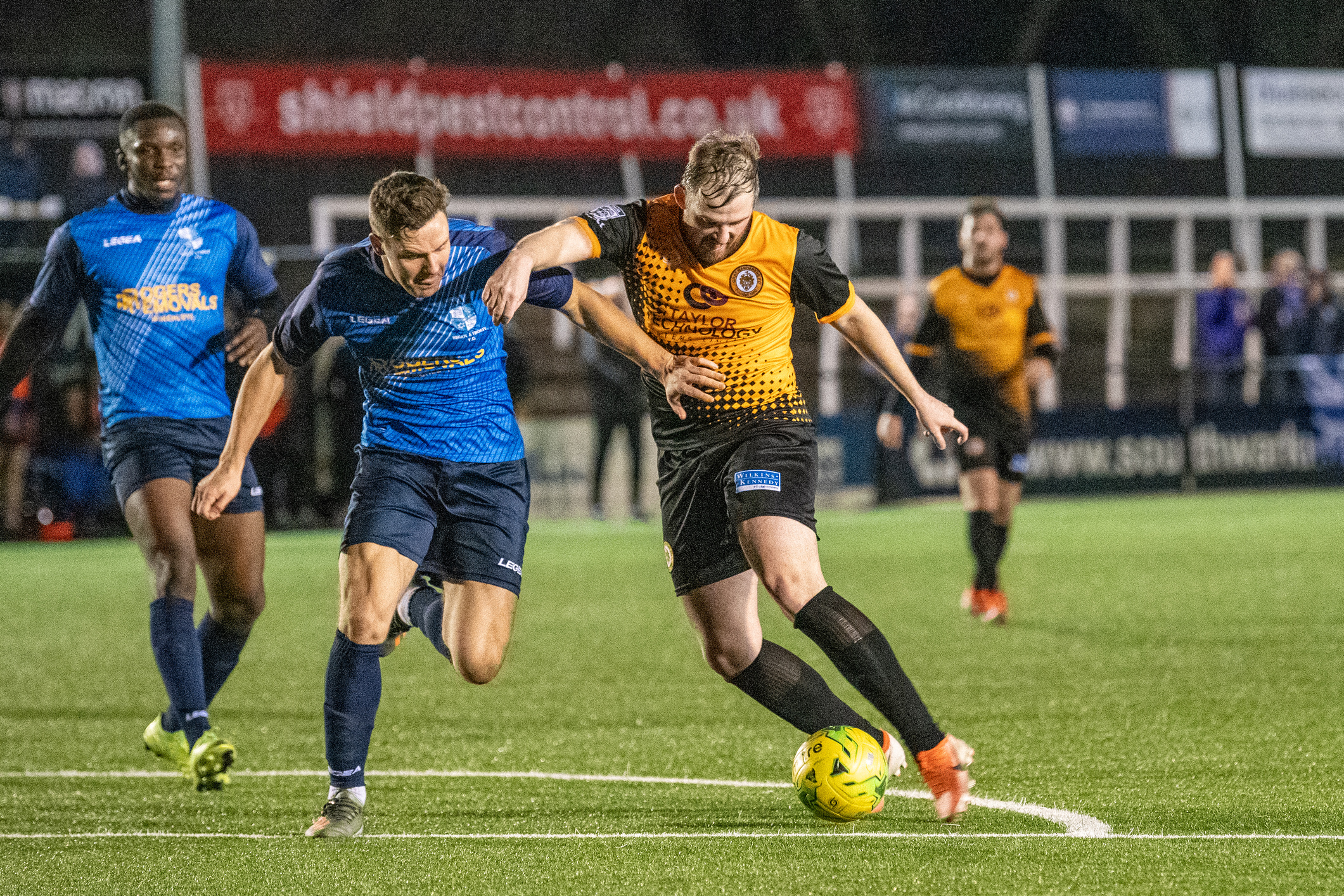 In the end though the game ended scoreless and as a result Cray stayed 6th as teams around them failed to overtake and Wingate & Finchley moved to the bottom of the table but certainly didn't look a team who were struggling. When football ended they were 20th but amongst a group of 7 clubs looking to beat the drop. Cray would have a week's respite before their next game, a first ever trip to Bowers & Pitsea on Saturday 11th January which saw the arrival of a new acquisition to the team.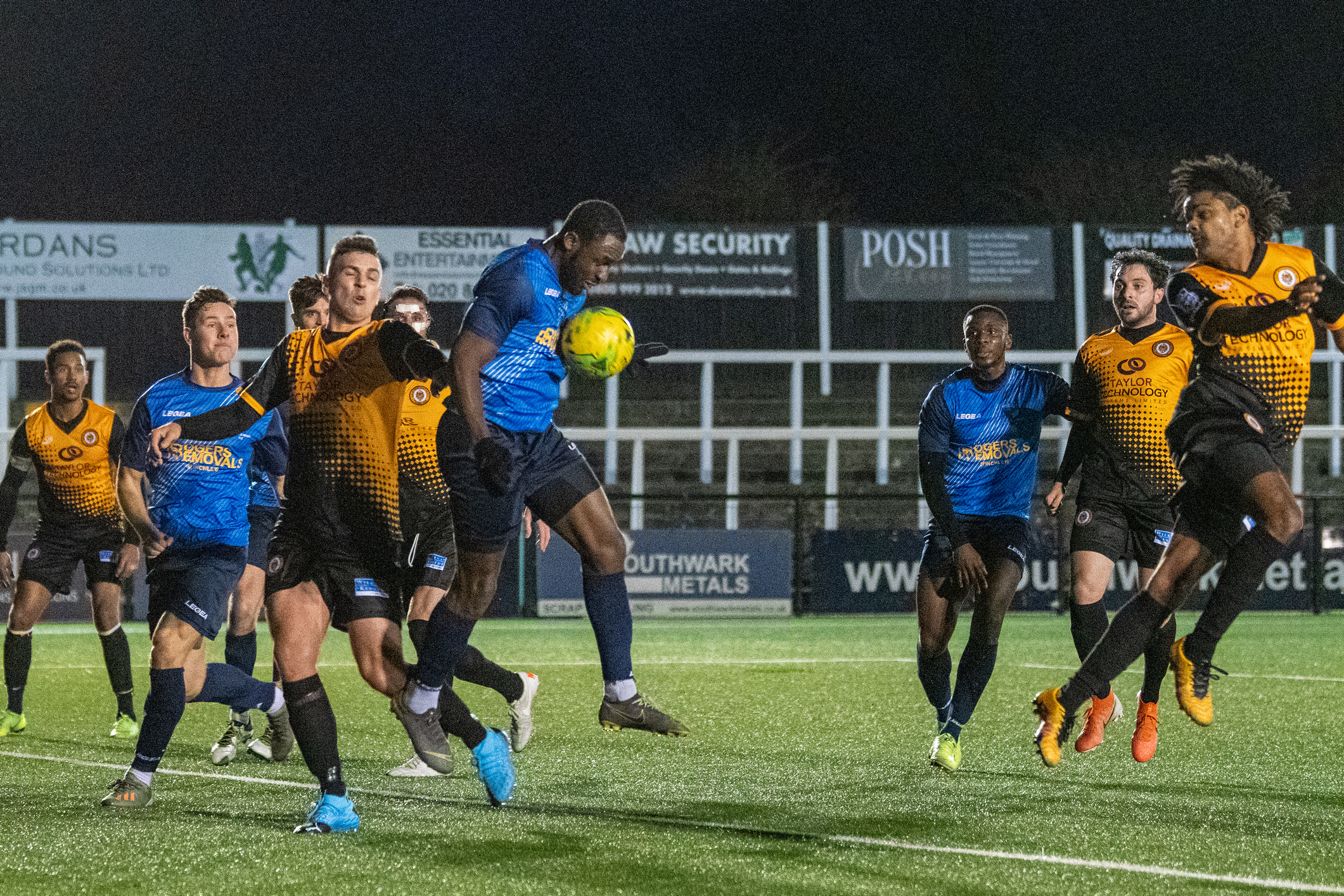 Cray Wanderers:  Lewis Carey, Ben Mundele, Barney Williams (Karl Dent, 72), Jay Leader, Mitchell Nelson (Capt.), Tom Phipp (Charlie Allen, 56), Lee Lewis, Bradley Pritchard, Tom Murphy (Geofrey Okonkwo, 89), Joel Rollinson (Jerome Federico, 77), Joe Taylor: Subs: Stefan Abatan, Geofrey Okonkwo
Att: 144
THE THOUGHTS OF TONY RUSSELL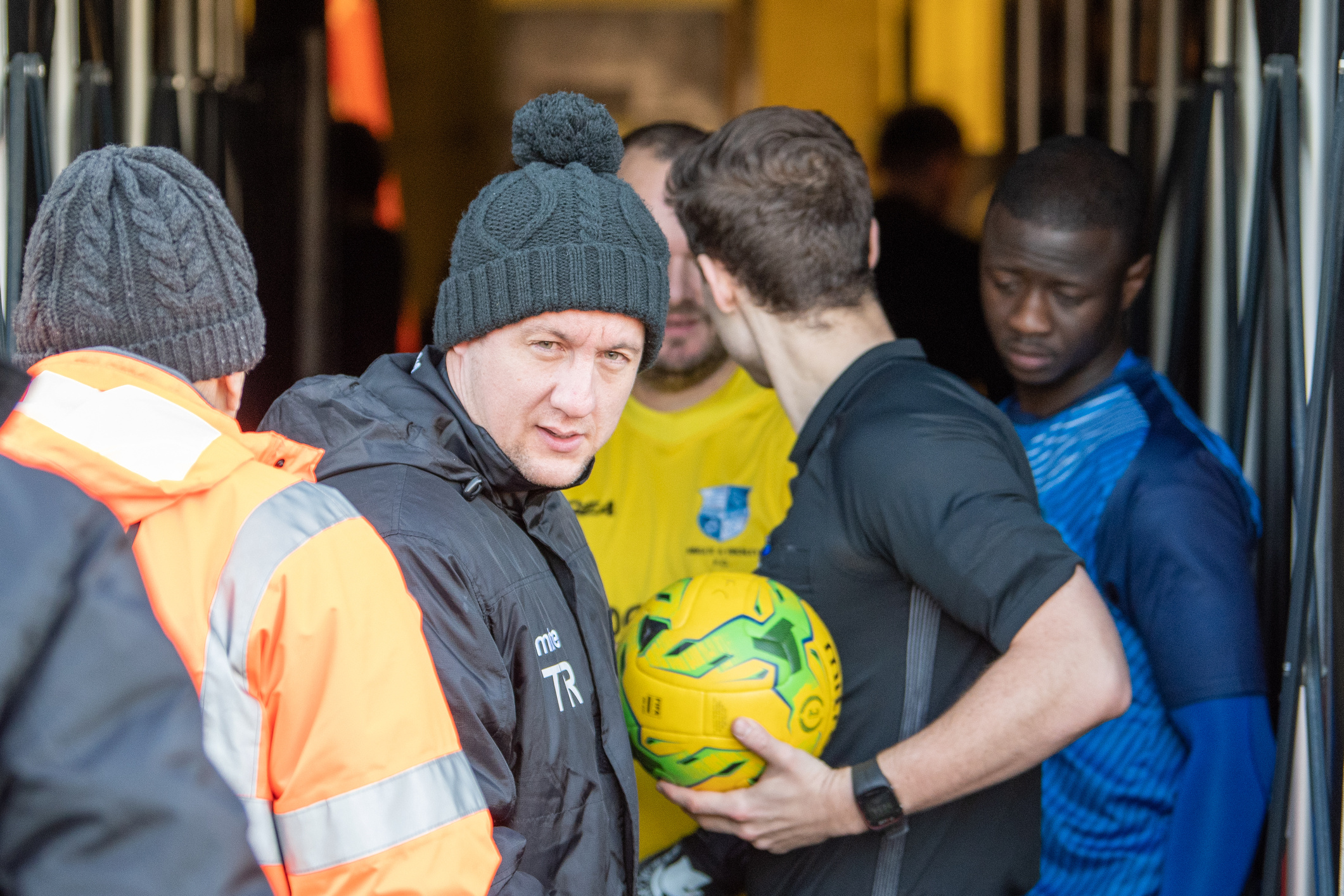 "I think it is easy to look at their league position and that we are at home and say we should win but I think you also have to assess the game for what it was and I felt Wingate & Finchley fully deserved something out of the game. I find if frustrating sometimes when you see deluded clubs and managers say they should have won. They had some really good opportunities to score and we did too. We were off our game, we had a game three days earlier, we looked leggy and the ball was too slow. We weren't great and I don't know why. My team selection, I decided to put Barney Williams straight in and Phippsy played three days earlier and we wanted to get minutes for them. Maybe it backfired a little bit. We will get games like that though, if you remember last season there were games like against Three Bridges at home where we were poor and looked flat and then took a moment of brilliance from Archie Johnson who hits a cracker from 25 yards and we win 1-0.  I said to the players afterwards we are just lacking someone who can go past people and score a goal out of nothing. That was what we were missing and that is what Rhys did for us the following Saturday.
CRAY WANDERERS vs WINGATE & FINCHLEY – PITCHSIDE VIDEO
The return of the unique Cray Wanderers match day experience superbly put together by Ozay Booth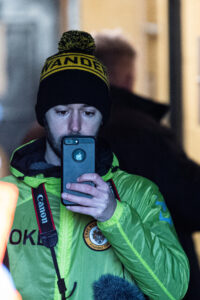 ME & MY OLD MAN – Part 5 of the superb look back over the 2019-20 season from Henderson Russell and his adventures covering his dad Tony around the grounds.
ISTHMIAN PREMIER LEAGUE RESULTS & TABLE – 4/1/20