Cray Wanderers 2019-20 – That was the Season that wasn't – A Pictorial review
League Game 6 – Saturday 14th September 2019 –
Cray Wanderers                                          1          Taylor 73 pen
Haringey Borough                                       1           Froxylias 34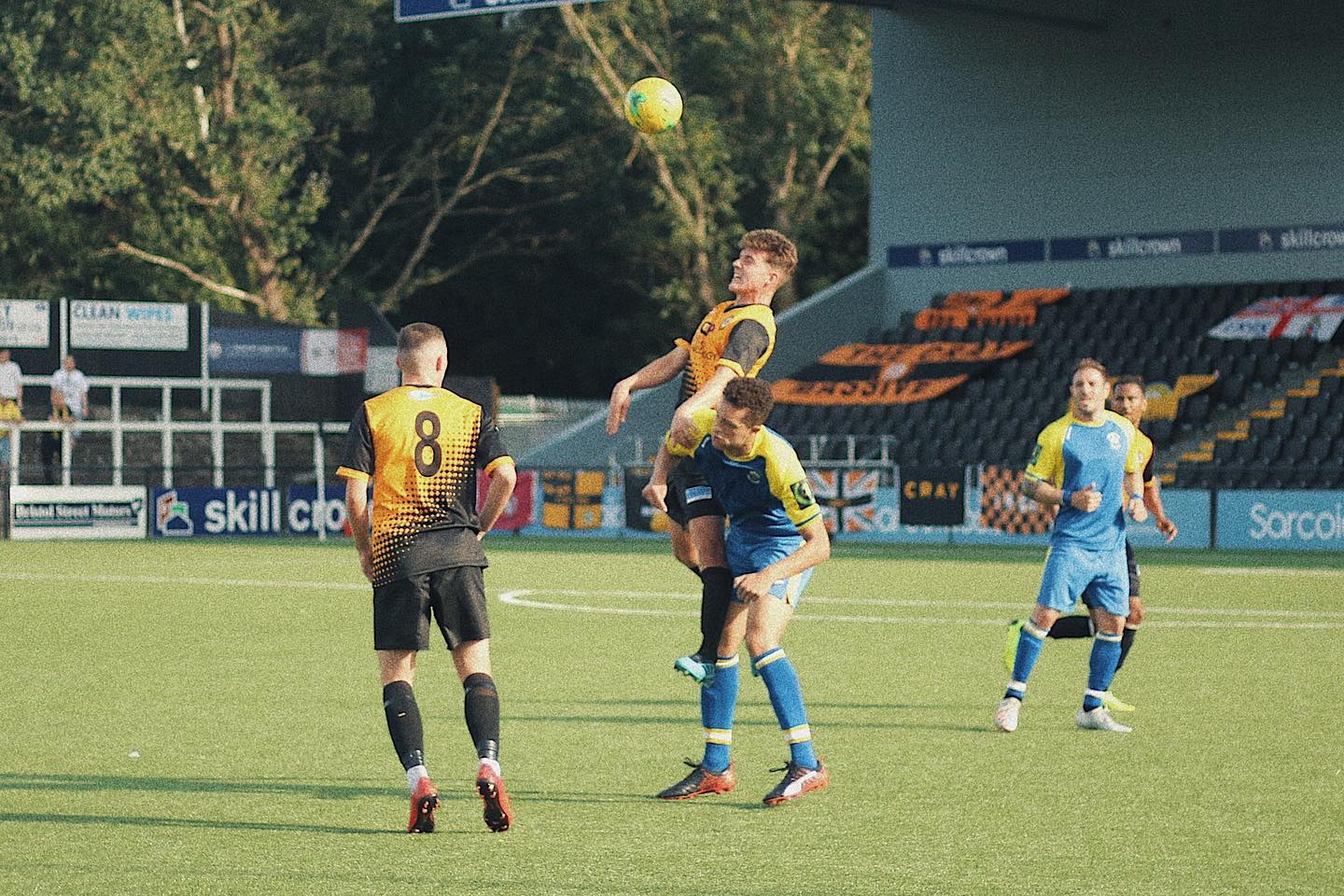 This was a really good game of football on a pleasant September afternoon at the Lane. Haringey Borough were highly fancied to do well this season and were 2nd in the table coming into the game while Cray were 14th.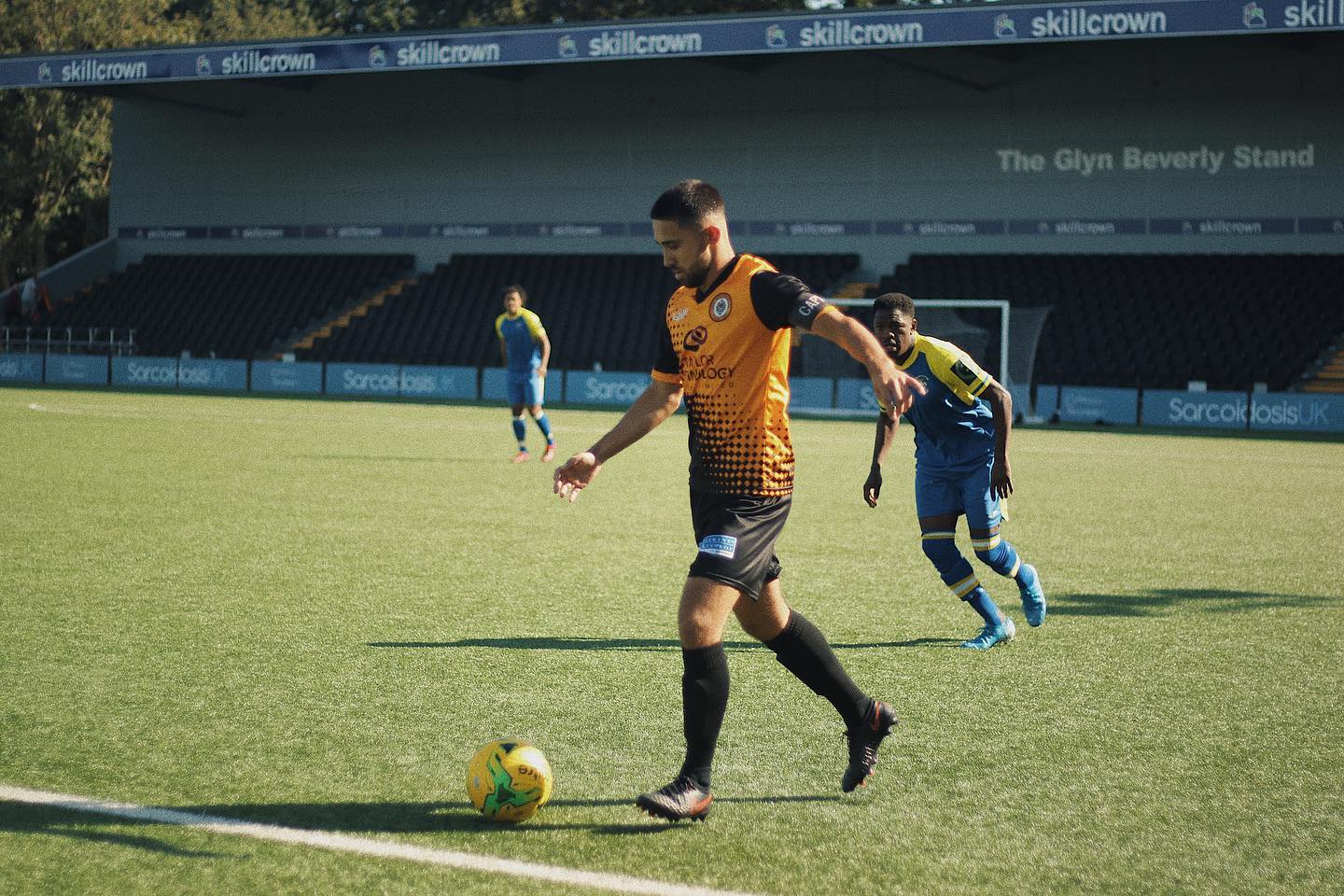 The Wands started well in this game and threatened the Borough goal with Karl Dent twice coming close and Lee Lewis shooting just wide and Tom Murphy seeing an effort saved by Valery Pajetat.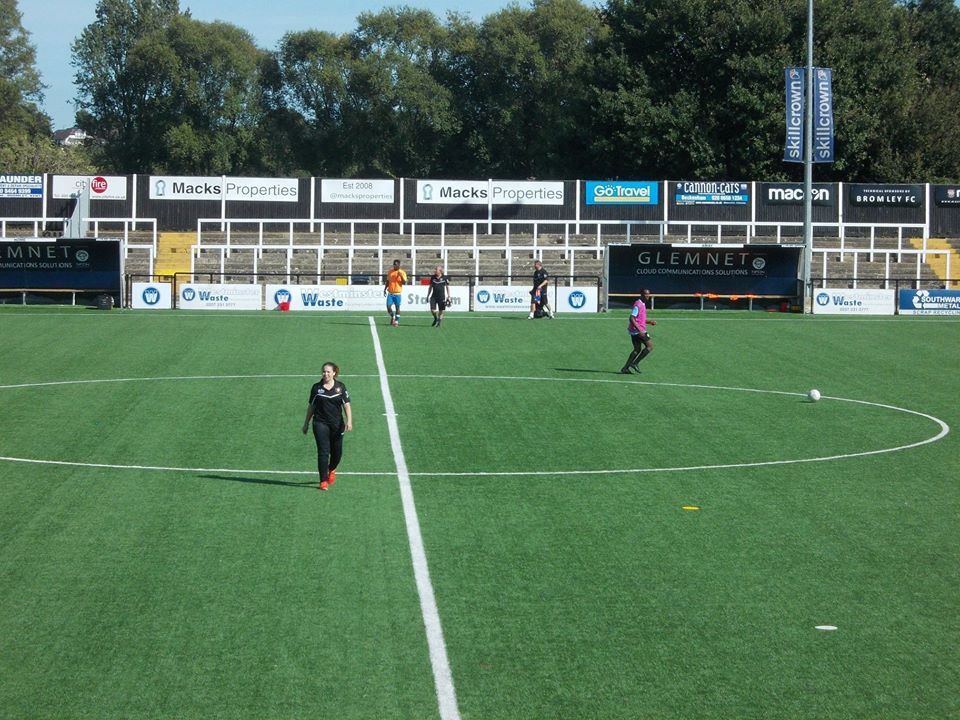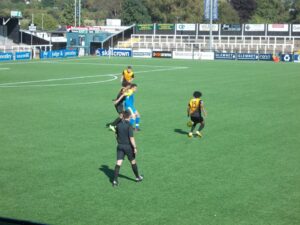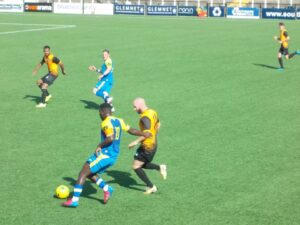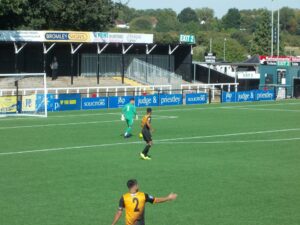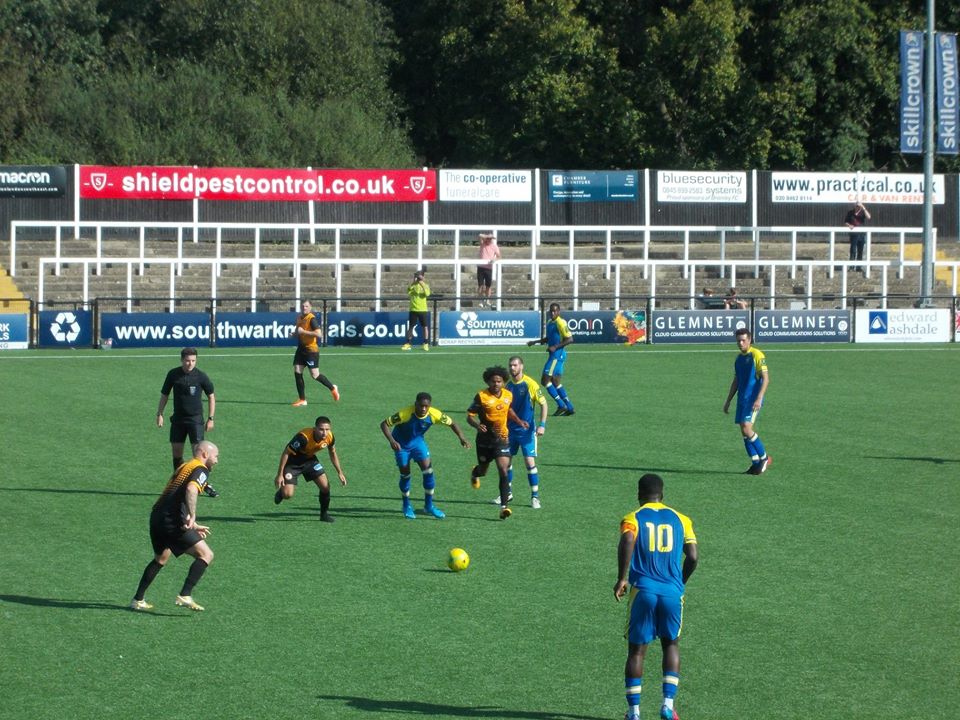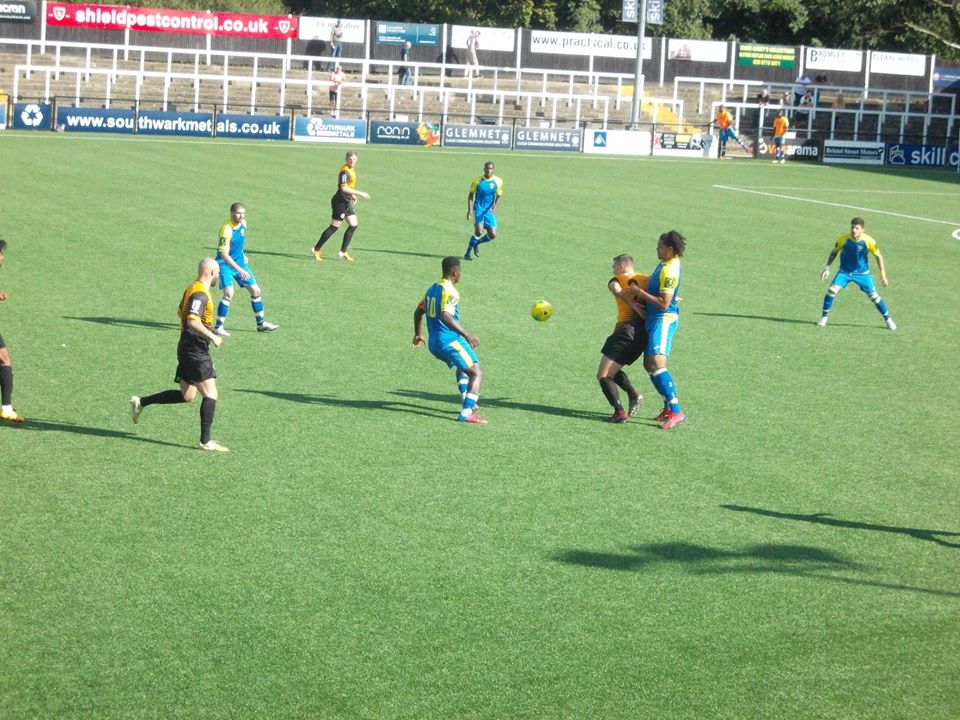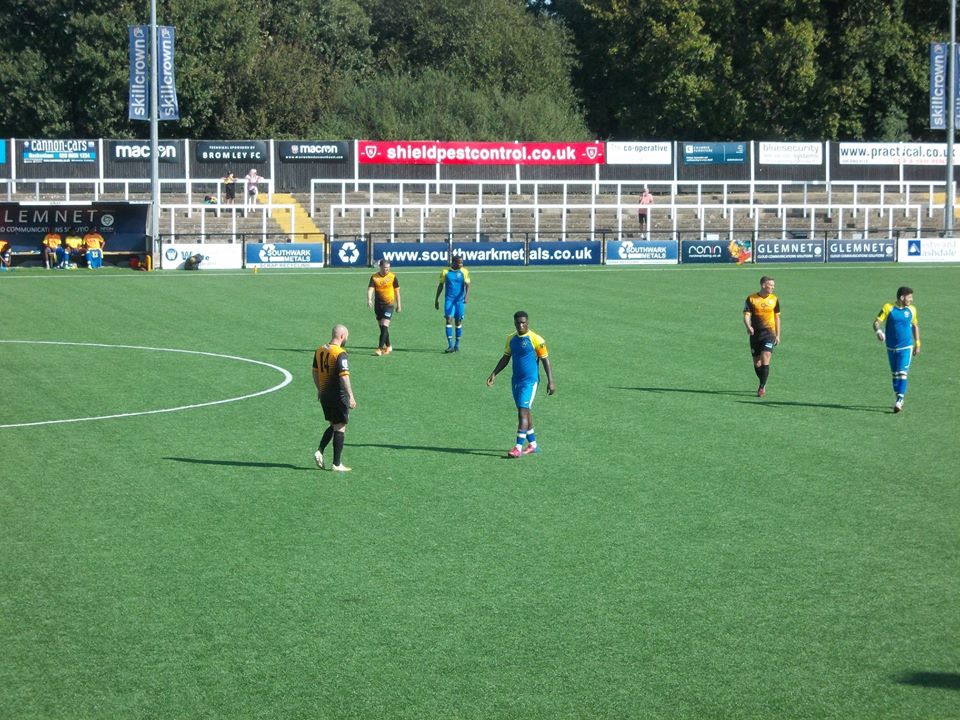 Haringey came into the game and should have scored when Anthos Solomou was played through and pulled his shot wide of goal.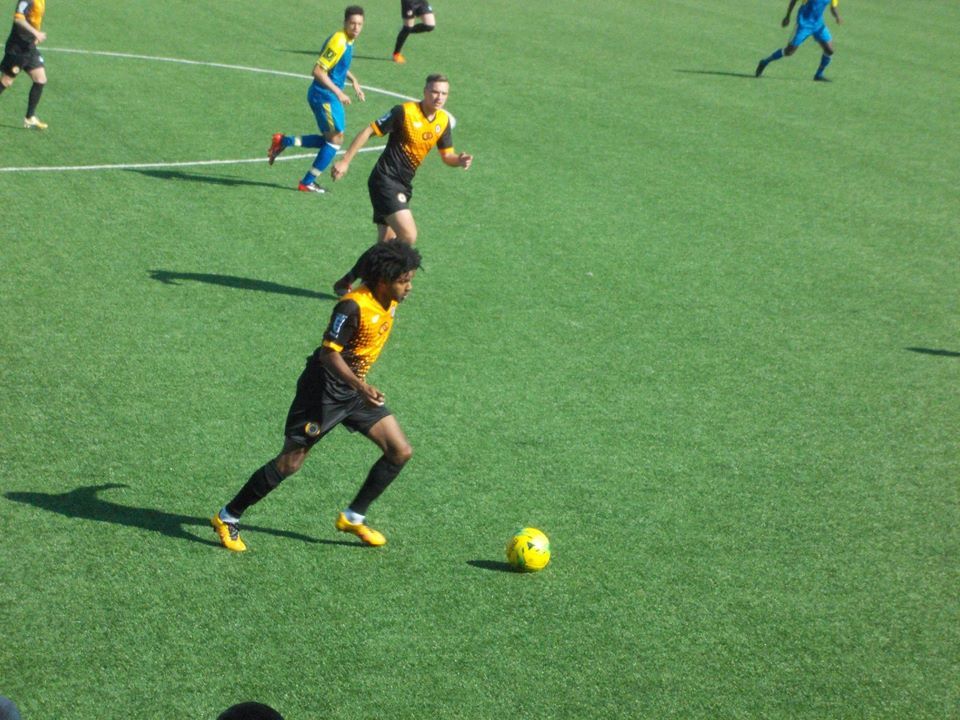 However the North Londoners went ahead with a super goal when Solomou found Demtrios Froxylias who hit a stunning strike from 25 yards which gave Lewis Carey no chance to save.
It should have been two when Solomou planted a free header straight at Carey and early in the second half sliced wide of goal.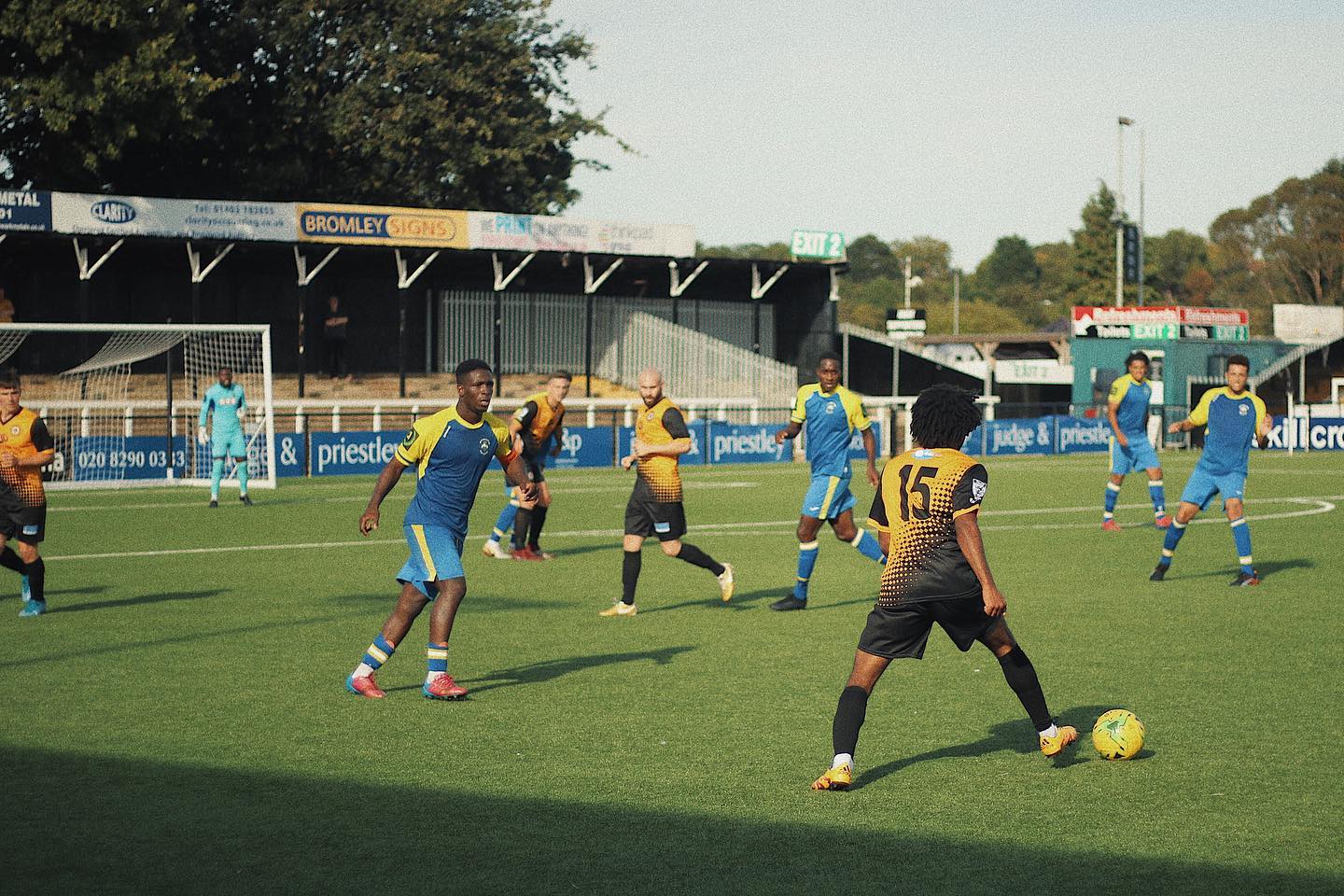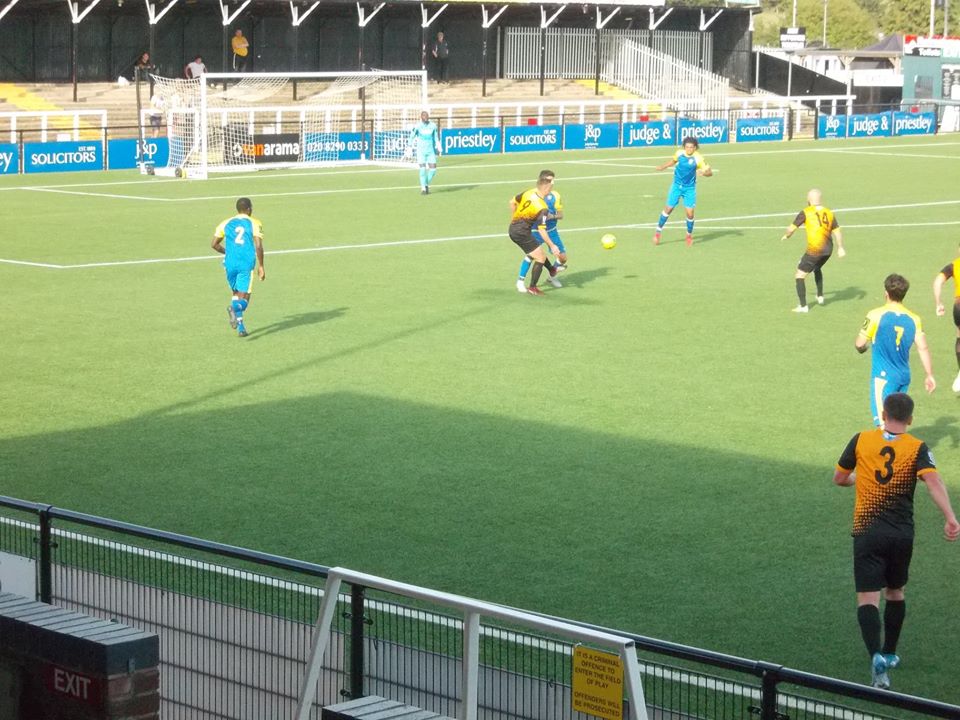 However the last 20 minutes saw Cray at their best and were unlucky not to score when Karl Dent's free kick was heading for the top corner but his shot was pushed over the ball superbly by Pajetat. Then Murphy's cross was met by the head of Ben Mundele and came back off the right post.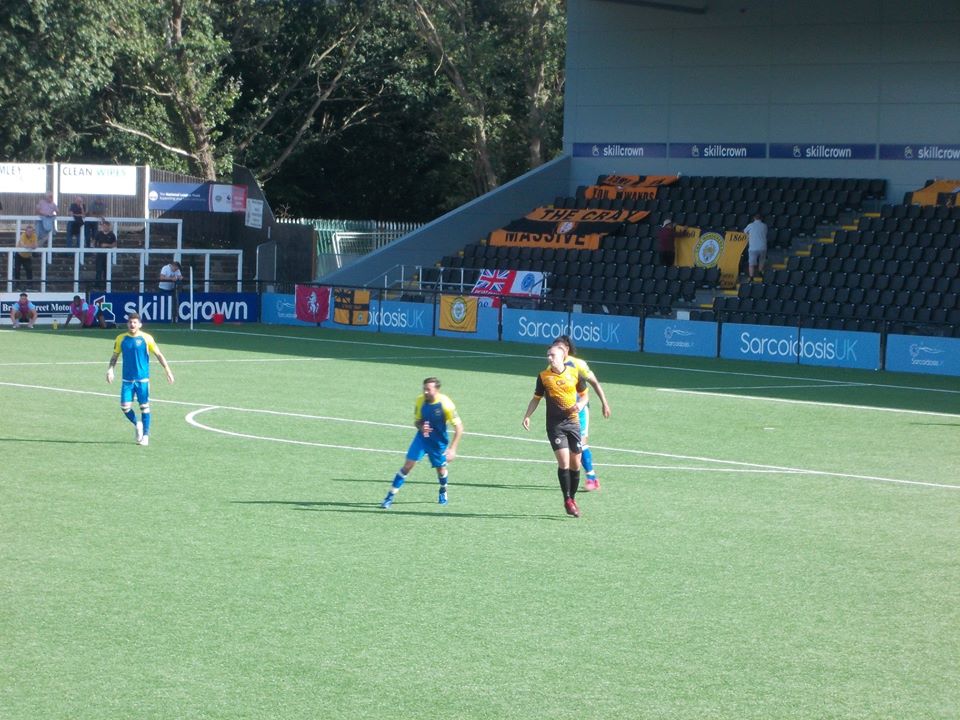 Haringey never cleared their lines and following up Joe Taylor was upended in the box and in the 73rd minute Taylor stroked home the penalty to give Cray a goal they deserved.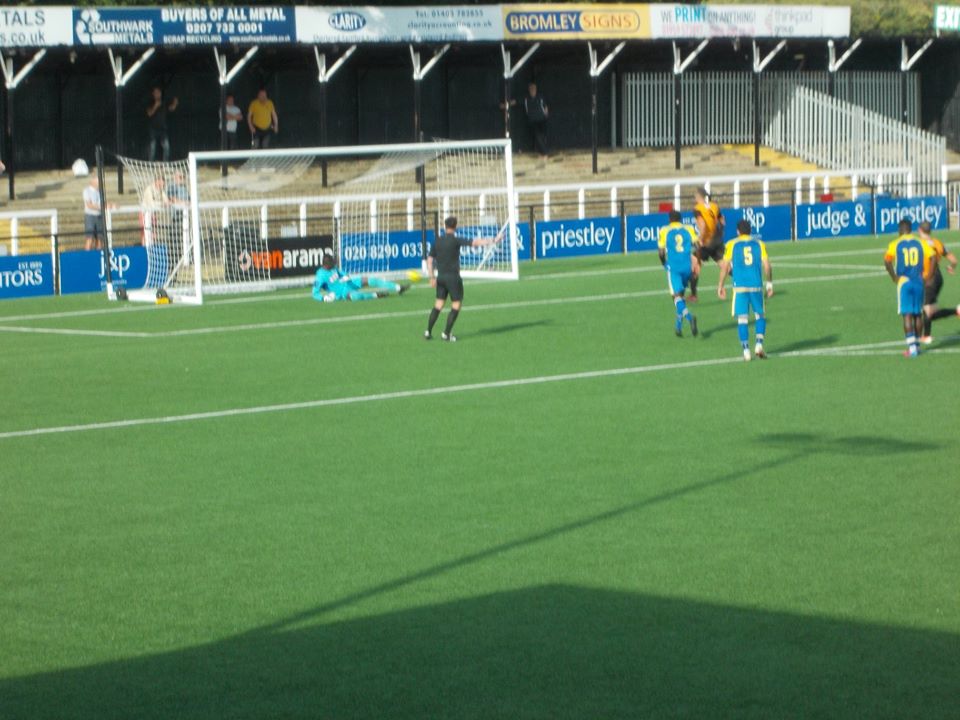 The last few minutes saw Pritchard fire just wide and then Mundele was put through but was denied by a double block from the keeper.
Both sides nearly won it and Chinudem Onokwai's cross came back off the bar for Haringey while at the other end Tom Carlse's curling shot was pushed wide by the busy Pajetat.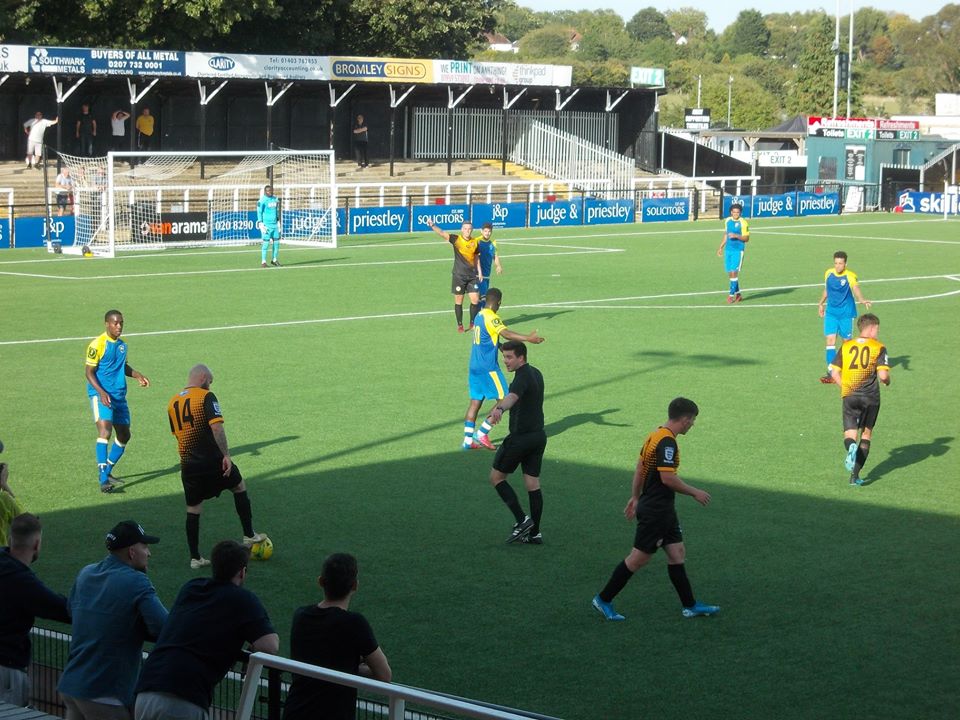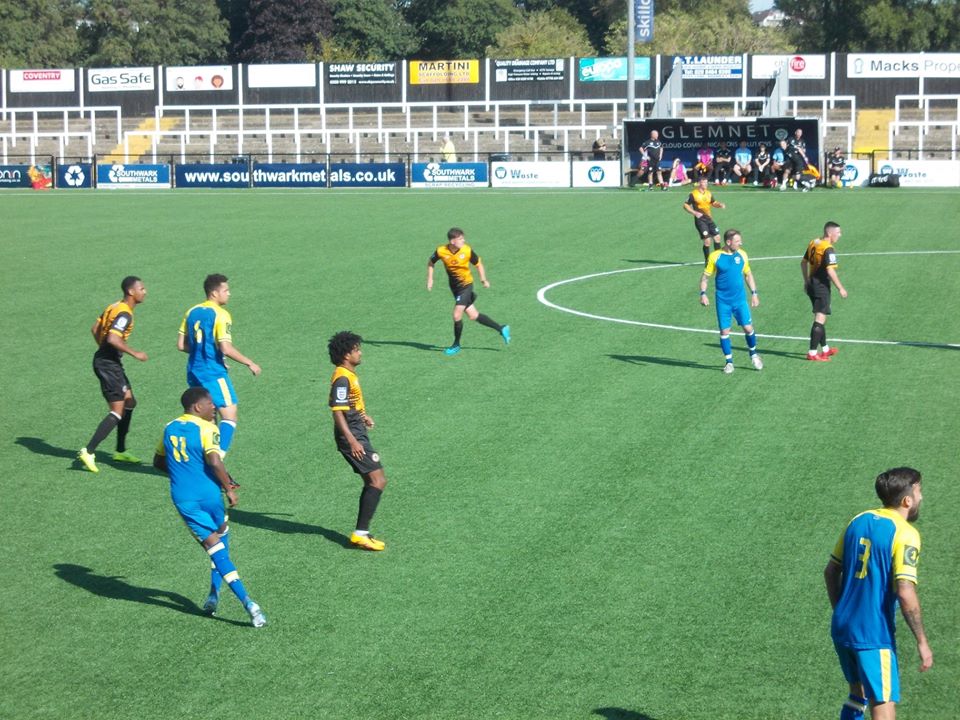 In the end it finished in a 1-1 draw which meant Cray were still proving hard to beat and had shown one of the top sides they would be no pushover. Cray were 15th with 7 points from the 6 games played.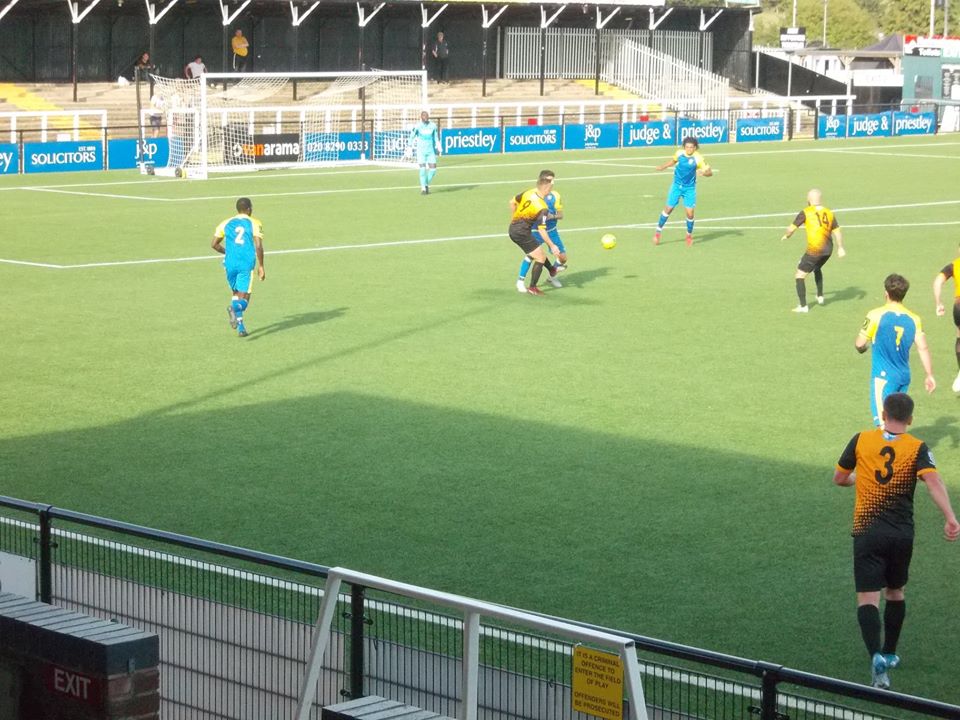 Cray Wanderers: Lewis Carey, Barney Williams (Capt.), Tom Carlse, Mitchell Nelson, Harry Hudson, Lee Lewis, Bradley Pritchard, Jerome Federico (Ben Mundele, 64), Tom Murphy (Ben Mundele, 61), Karl Dent (Freddie Parker, 61), Joe Taylor:  Subs:  Jerome Federico, Jay Leader, Geofrey Okonkwo, Grant Hall
Att: 344
Please see here the Pitchside video from the game between Cray Wanderers vs Haringey Borough – Brilliantly put together by Ozay Booth
ISTHMIAN PREMIER RESULTS & TABLE – 14/09/19