Cray Wanderers 2019-20 – That was the season that wasn't but was
Isthmian Premier – Match 8 – Saturday 28th September, 2019
Cray Wanderers vs East Thurrock United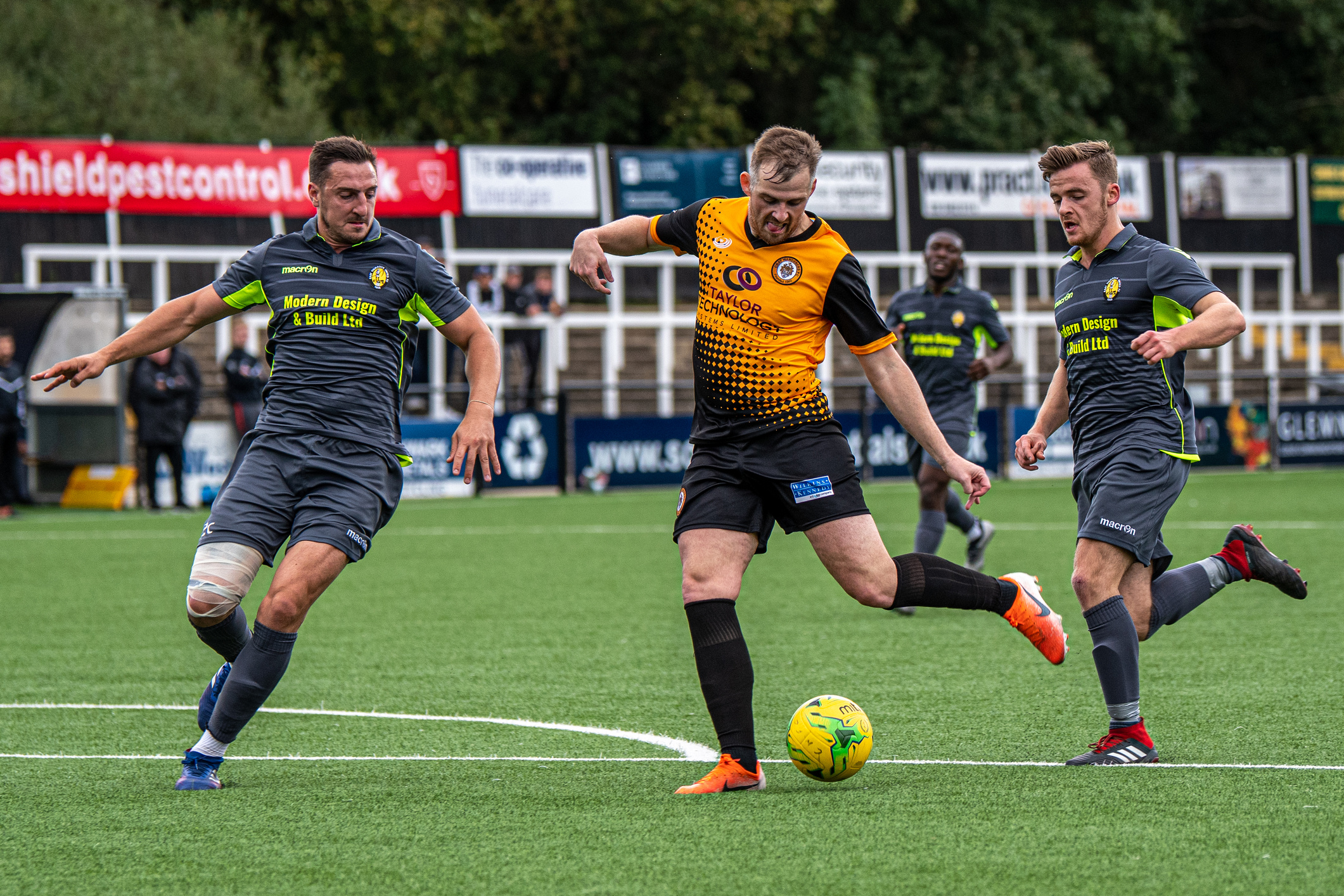 Cray Wanderers                                      1                Murphy 75
East Thurrock United                               1               Crook 46
Pics: Kindly provided by Jon Hilliger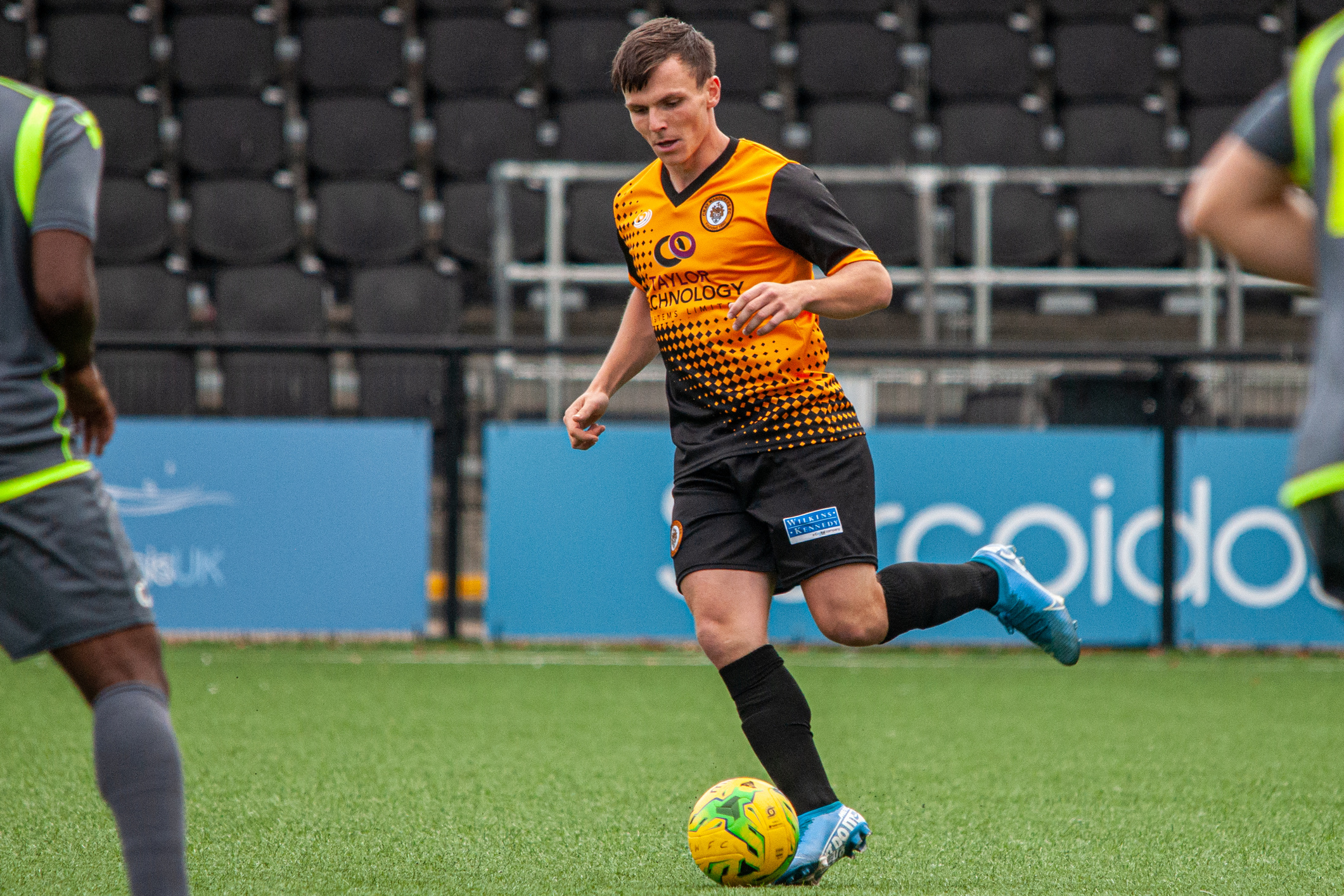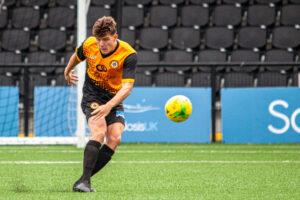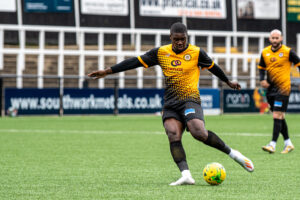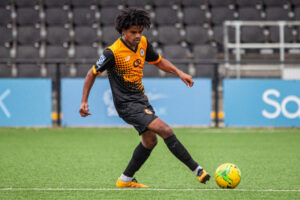 Another Cray Wanderers home game which came thick and fast early in the season. East Thurrock United were the visitors and once again another cracking game and the Wands once again up against a keeper in Jack Giddens in great form.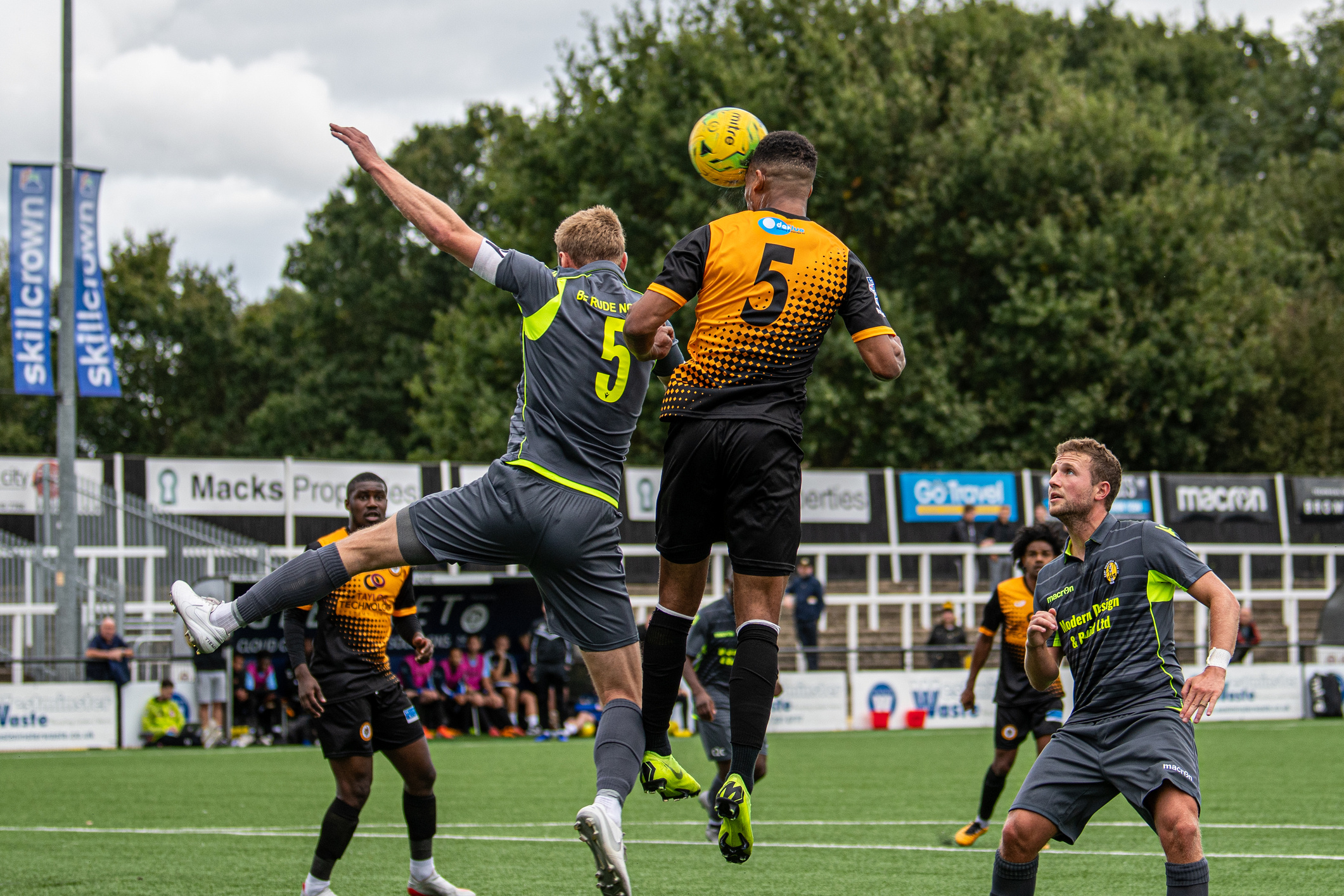 Cray had Andre Coker back for his first start since August and perhaps shaded the first half on chances although East Thurrock had a good chance when Andy Pugh was played through and his attempted lob was turned away well by Lewis Carey.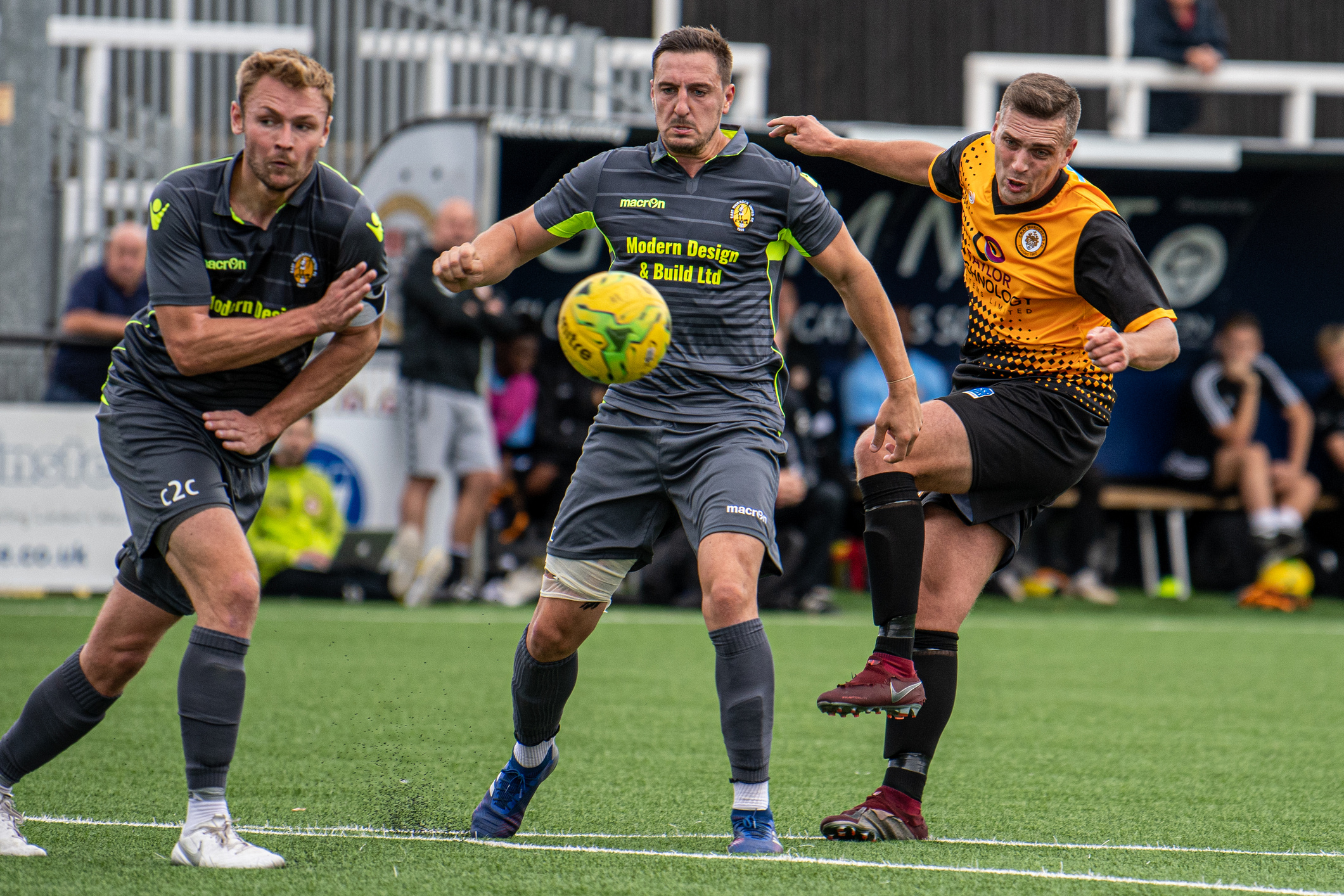 For Cray, Tom Murphy rolled a shot just wide of goal and Mitchell Nelson's volley was pushed over the bar by Giddens.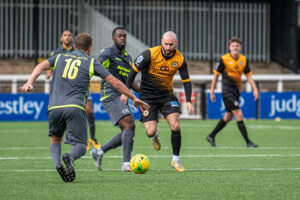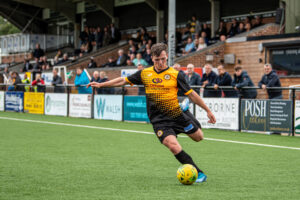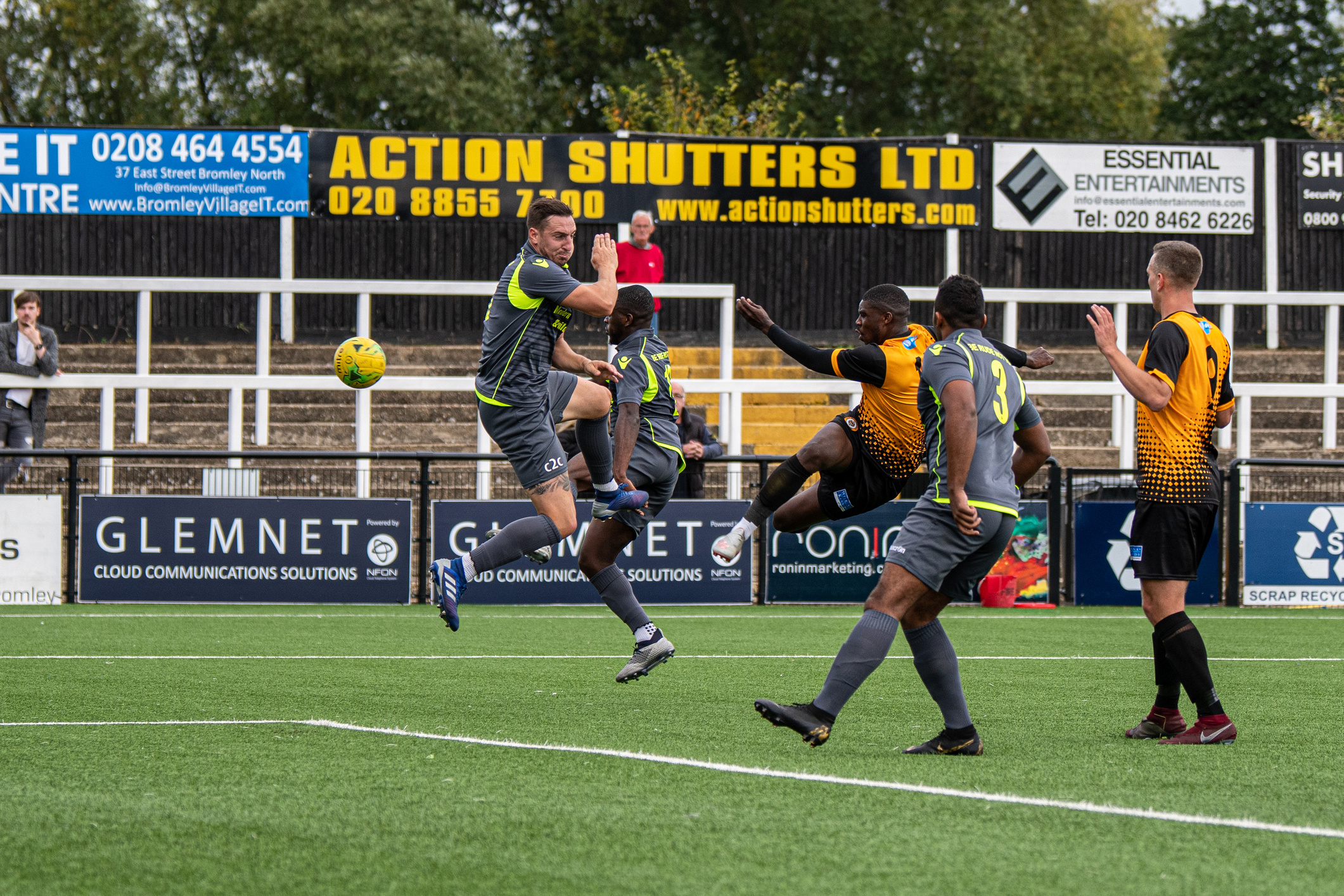 The second half was barely 40 seconds old when East Thurrock took the lead when Ayodejui Olukoga's ball across was helped on by Pugh for Billy Crook to turn the ball in from close range.
Cray though fought back and Ben Mundele's cross was headed wide by Joe Taylor and then Taylor was denied by another Giddens block and following up Charlie Allen fired a shot against the bar. Then Karl Dent fired into the side netting.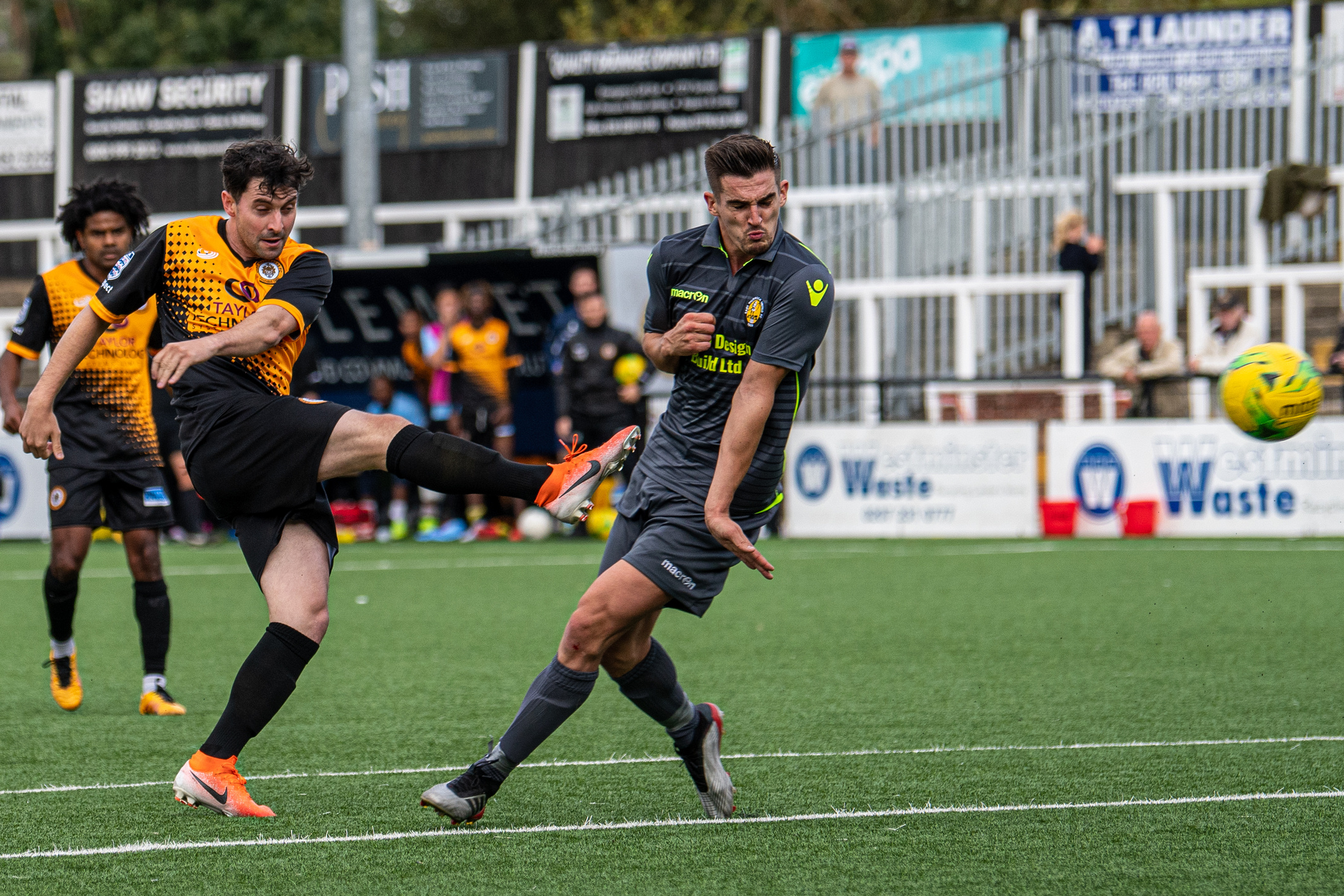 East Thurrock almost sealed the points when Frankie Merrifield pounced on a Harry Hudson back header but lobbed a shot wide as Carey came out.
Cray though had deserved parity and it came 15 minutes from time when Barney Williams played through Taylor who unselfishly laid the ball into the path of Murphy who slotted the ball into the net.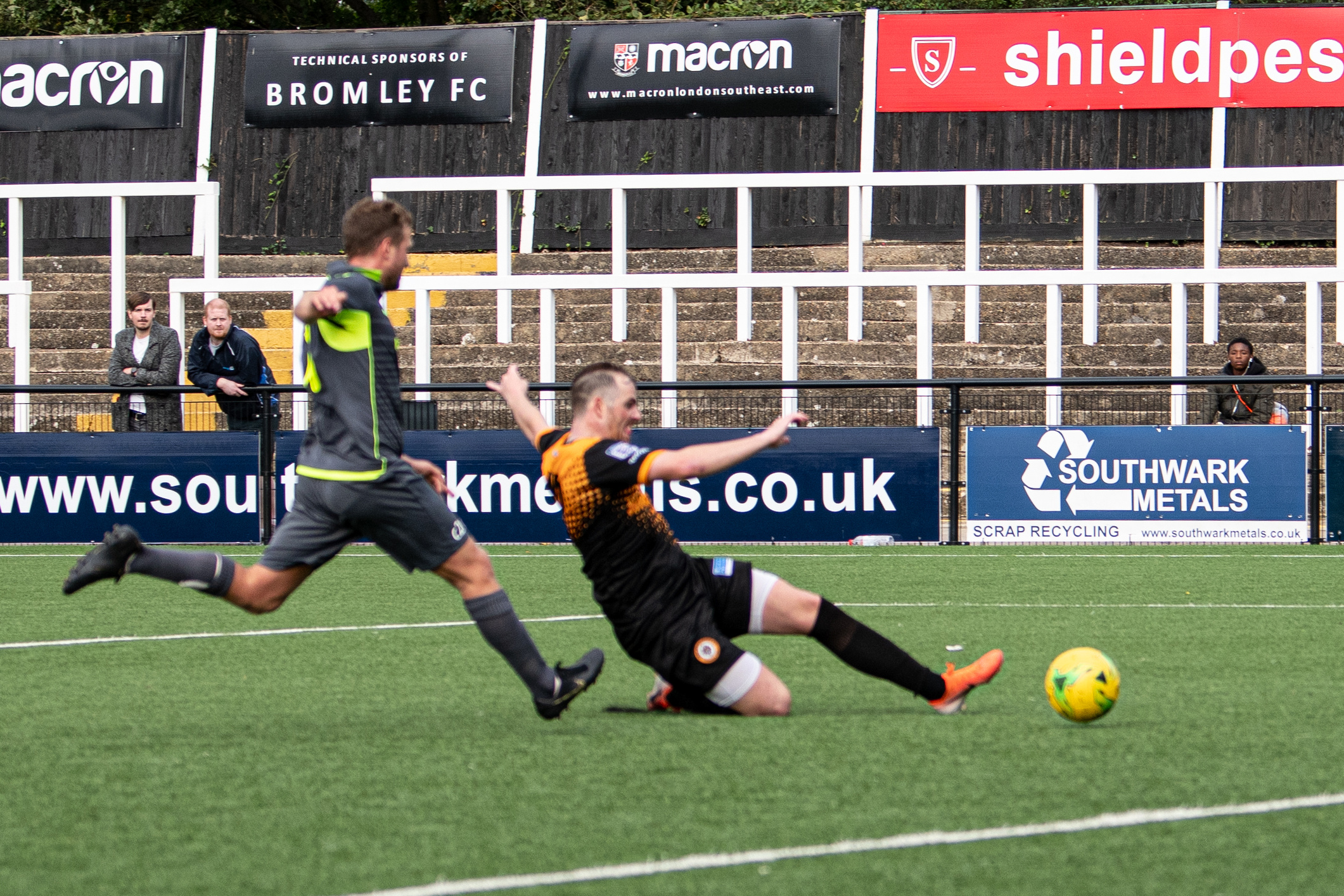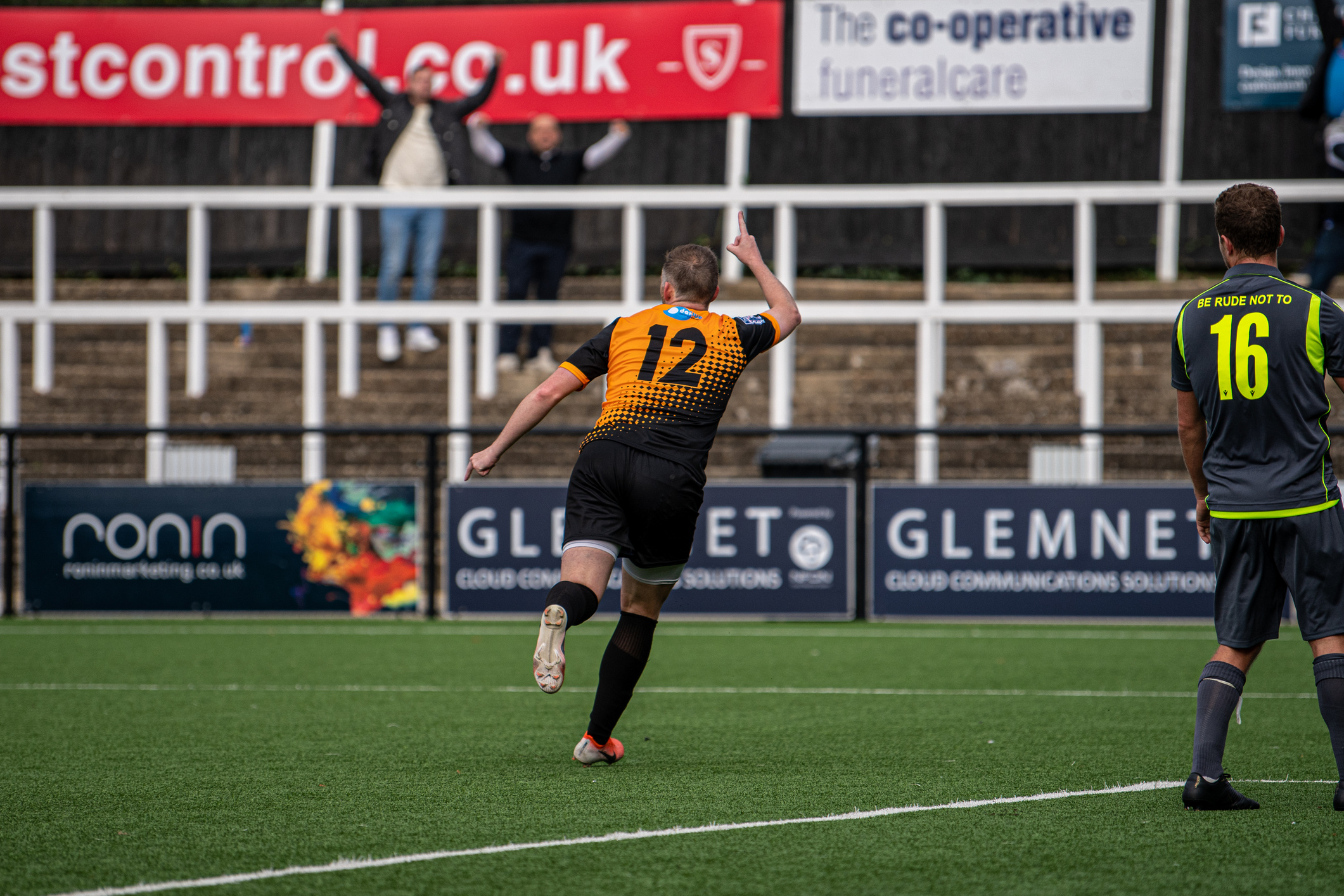 The Wands almost won it but Bradley Pritchard was denied by another top drawer save from Giddens and then Murphy and Taylor fired shots just wide.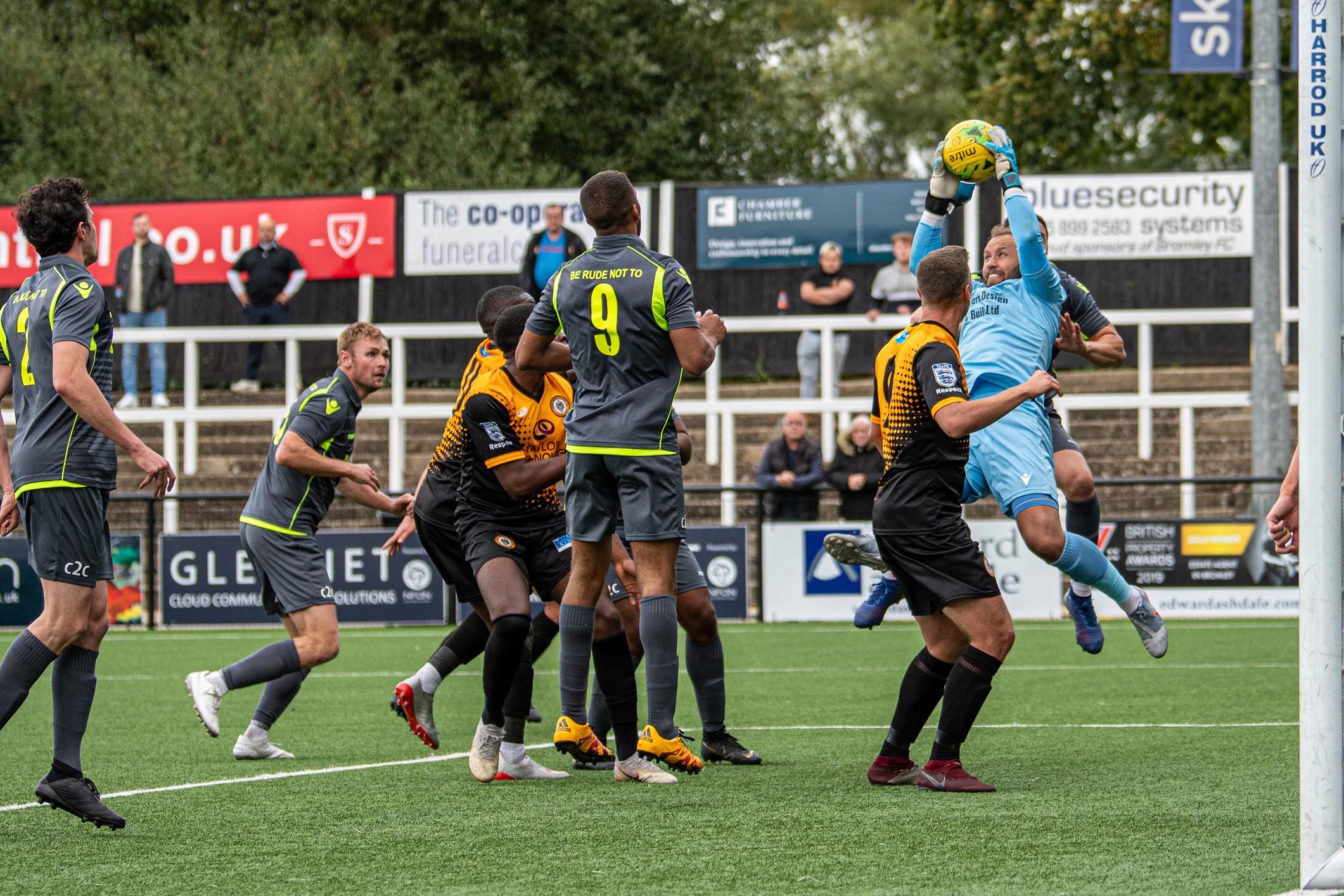 This was a good point for Cray against a strong team and Cray moved up to 9th on 11 points and were proving hard to beat but maybe had drawn too many games but three of those were from losing positions so great resilience in the team.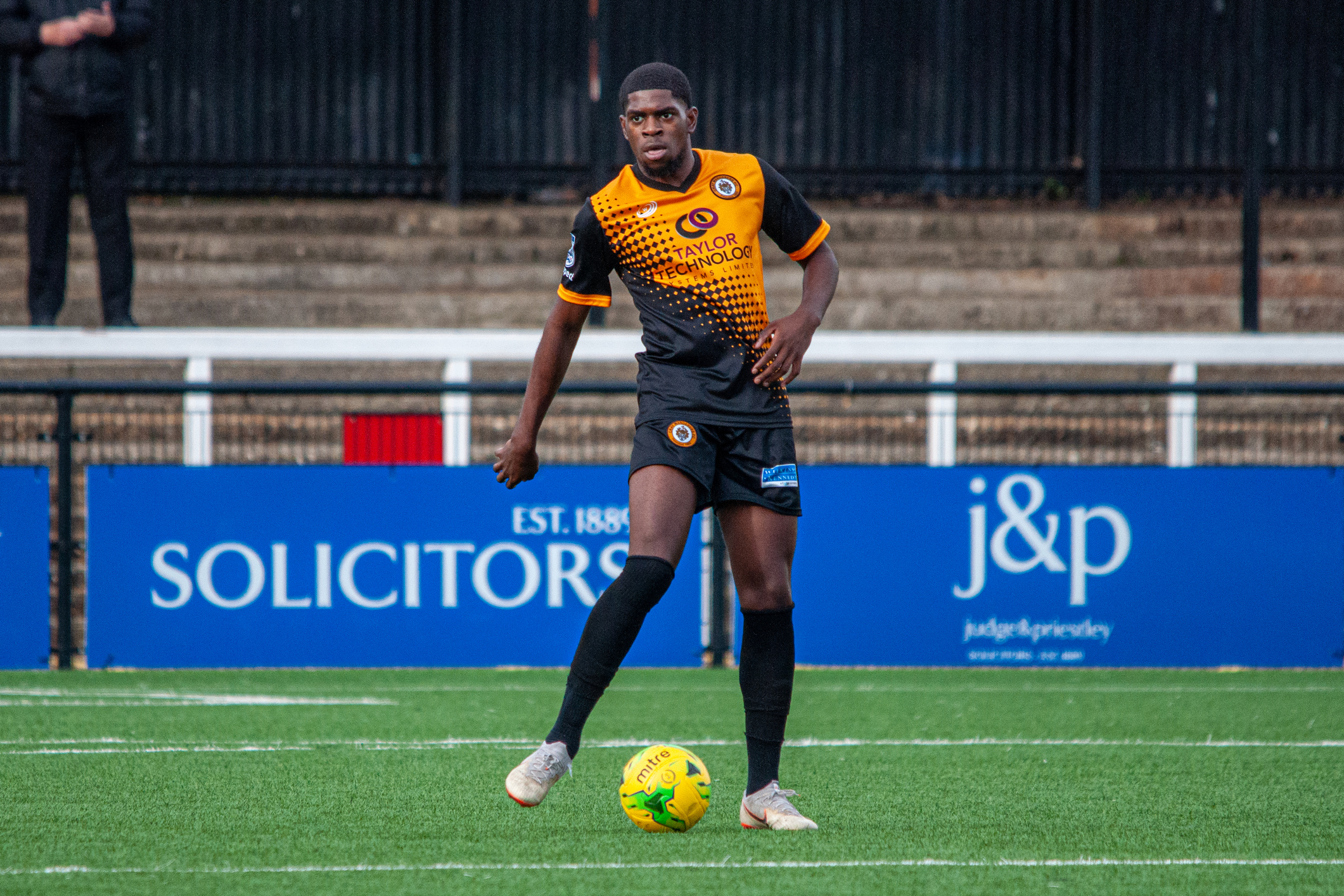 Cray Wanderers: Lewis Carey, Barney Williams (Capt.) (Jerome Federico, 80), Tom Carlse, Mitchell Nelson (Geofrey Okonkwo, 59), Harry Hudson, Bradley Pritchard, Ben Mundele, Andre Coker (Charlie Allen, 58), Karl Dent, Tom Murphy, Joe Taylor:
Att: 174

Cray Wanderers vs East Thurrock United – The thoughts of Tony Russell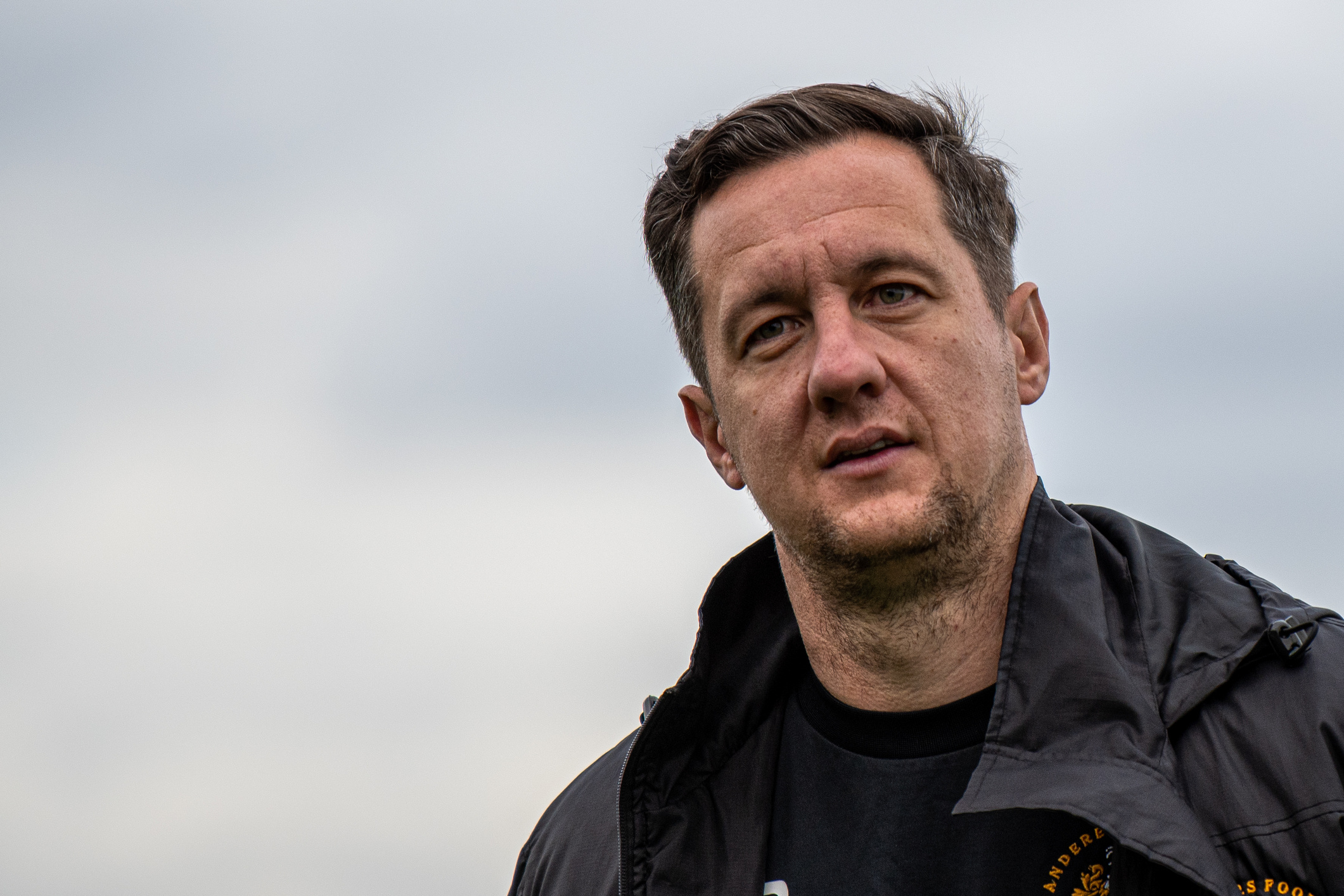 "(was a draw a fair result) I have to disagree, we got in seven times on their goalkeeper during the course of the game, they've had three chances and taken one of them while we had seven and taken one. We've probably had more of the ball. Credit to East Thurrock they played their part in the game and I thought they were the better side for the first 15/20 minutes then we took over. They began the second half well and we finished the game stronger. I thought we did enough to win the game, had enough chances and I though the lads were brilliant. Lee Lewis pulled out of the game the night before and we had more injuries but we brought people in, played Tom Murphy in a midfield role and Denty more deeper and I thought everyone gave it everything. It was good to see Andre back and got 60 minutes which will do him the world of good. I thought it was a good game but I thought we were excellent and I said that to the boys after.
I've mentioned before we don't fear anyone in this league. We respect teams and we are a respectable group but we back ourselves. The owners said to me this summer, can you keep us in the division so we can get to the ground. Me and Vinesy are built differently to that, we're front foot people we won't back down from anyone. I could so easily put Charlie Allen in the midfield but we didn't we put Tom Murphy and that is front foot thinking. We could have put anyone in a holding midfield role, we didn't we put Karl Dent as we wanted the ball. The selection was brave as we wanted to win and that is something I've been telling you since I came here, never be happy if we don't win a game! We always come to win, if we don't achieve what we come for then it's disappointing.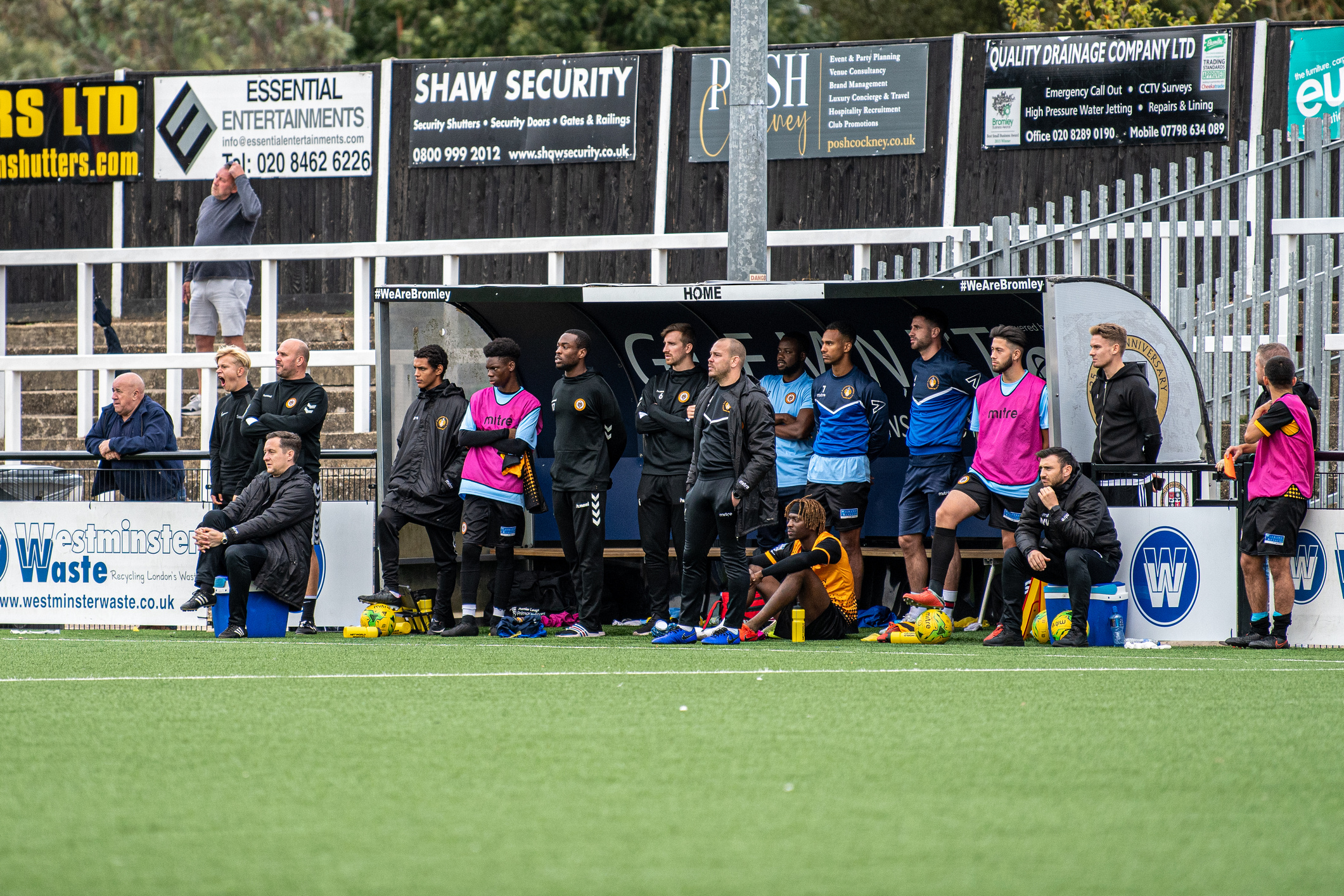 One thing you always get is good entertainment. If you're a punter that has come to watch us, you'll see a lot of chances. Their manager, John Coventry was very complimentary about us and said what a good side he thought we were. That tells you where we are at when a top manager like Covo tells you that. The last 15 minutes he changed his formation to one up front as he was happy with a draw, that's how far we have come. Remember when I arrived we were sweeping confetti up because we had just stayed in the Isthmian North, now we have a Conference South side from last season taking a forward off just to protect a draw against us. That is how far we have come and a mark to where we are at.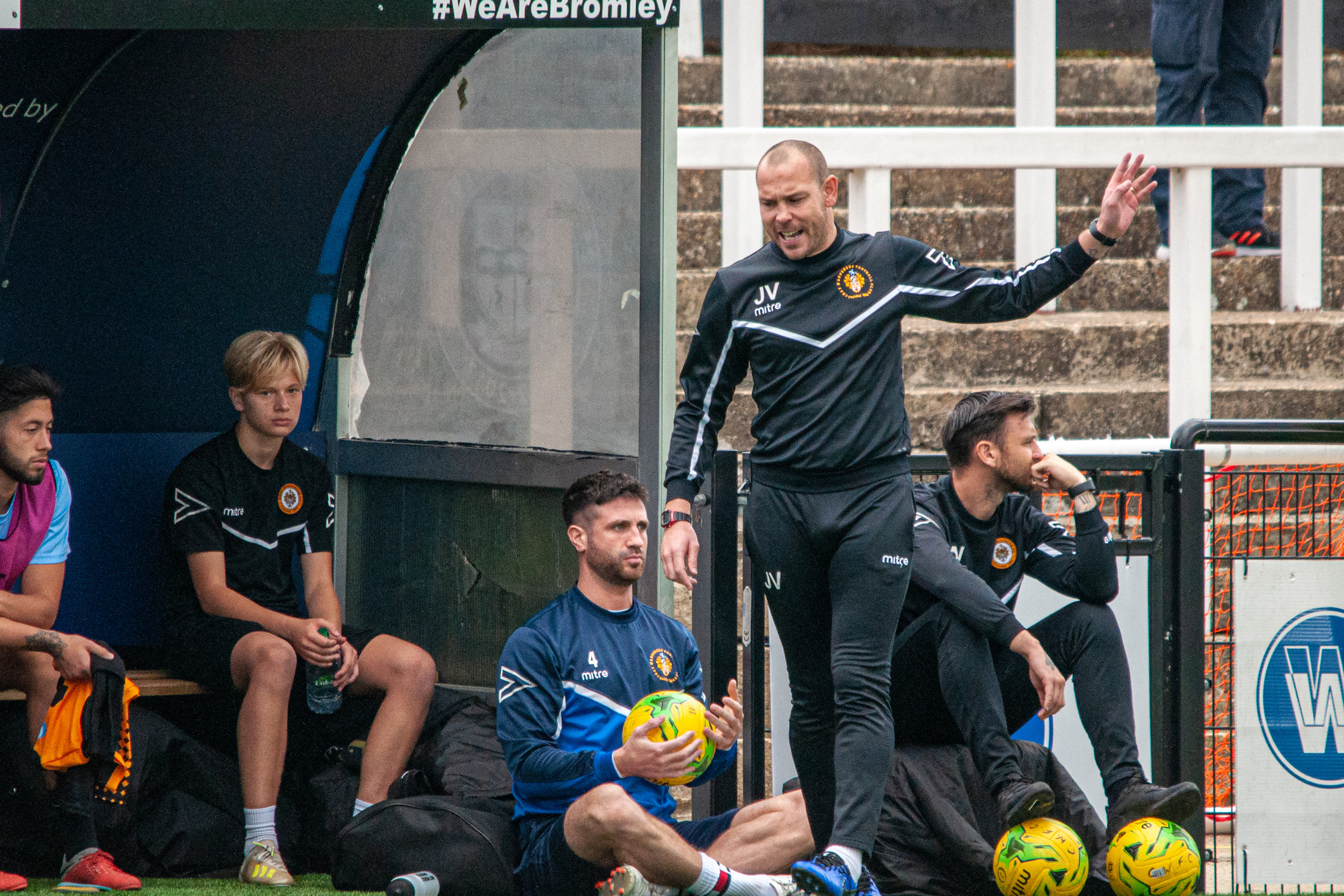 (On coming up against keepers in top form) He made seven saves where we have got one on one with him. The Haringey Borough goalie had a great game a couple of weeks ago as did Soham Town's keeper last Sunday. If we are making goalies have great games it means we are doing something right. If we keep knocking on the door it will burst open. It is when you are not creating chances as a manager that you get concerned. We are in a good place right now as a squad. It doesn't matter about injuries we are getting or who's pulling out we just put someone else in and we just crack on delivering good performances."
Cray Wanderers vs East Thurrock United – Pitchside video, a look back to pre-match and game footage of the match.
LEAGUE RESULTS 28th SEPTEMBER & LEAGUE TABLE