Cray Wanderers 2019-20 – That was the season that wasn't but was: A Pictorial review
Isthmian Premier – Game 9 – Wednesday 2nd October, 2019
Cray Wanderers                                      3             Coker 20, Taylor 28, Carlse 31
Bowers & Pitsea                                      1            Warner 64 pen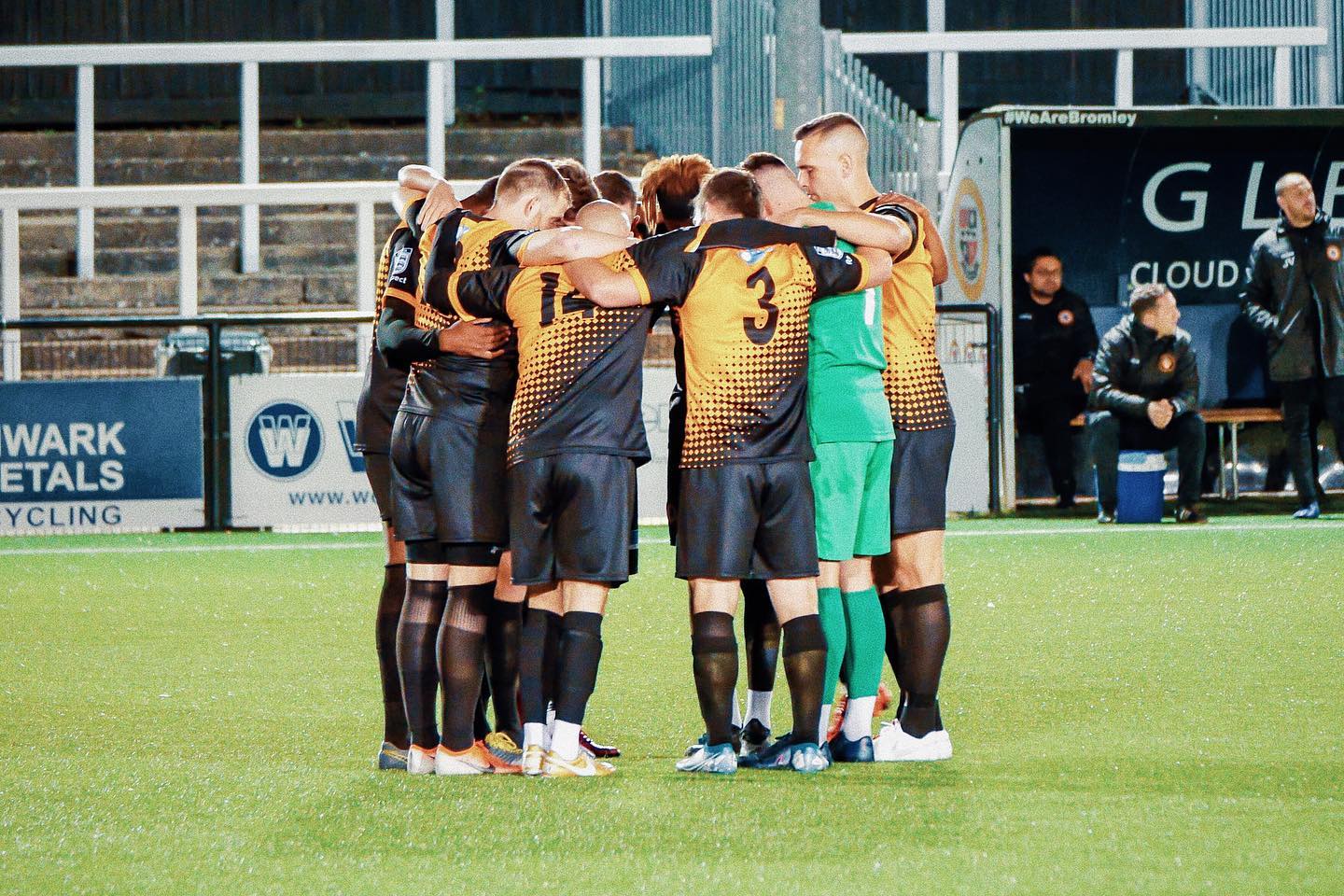 Another home match and the first ever meeting between the Isthmian South-East & Isthmian North Champions from 2018-19 on the first night game with some real chill in the air.
Joe Taylor came close for Cray firing just wide after 4 minutes but the Essex side began strongly and Quentin Monville was twice denied by sharp saves from Lewis Carey. Then on the quarter-hour the visitors came closest yet when Bradley Warner's cross was headed against the left hand post by Lewis Manor.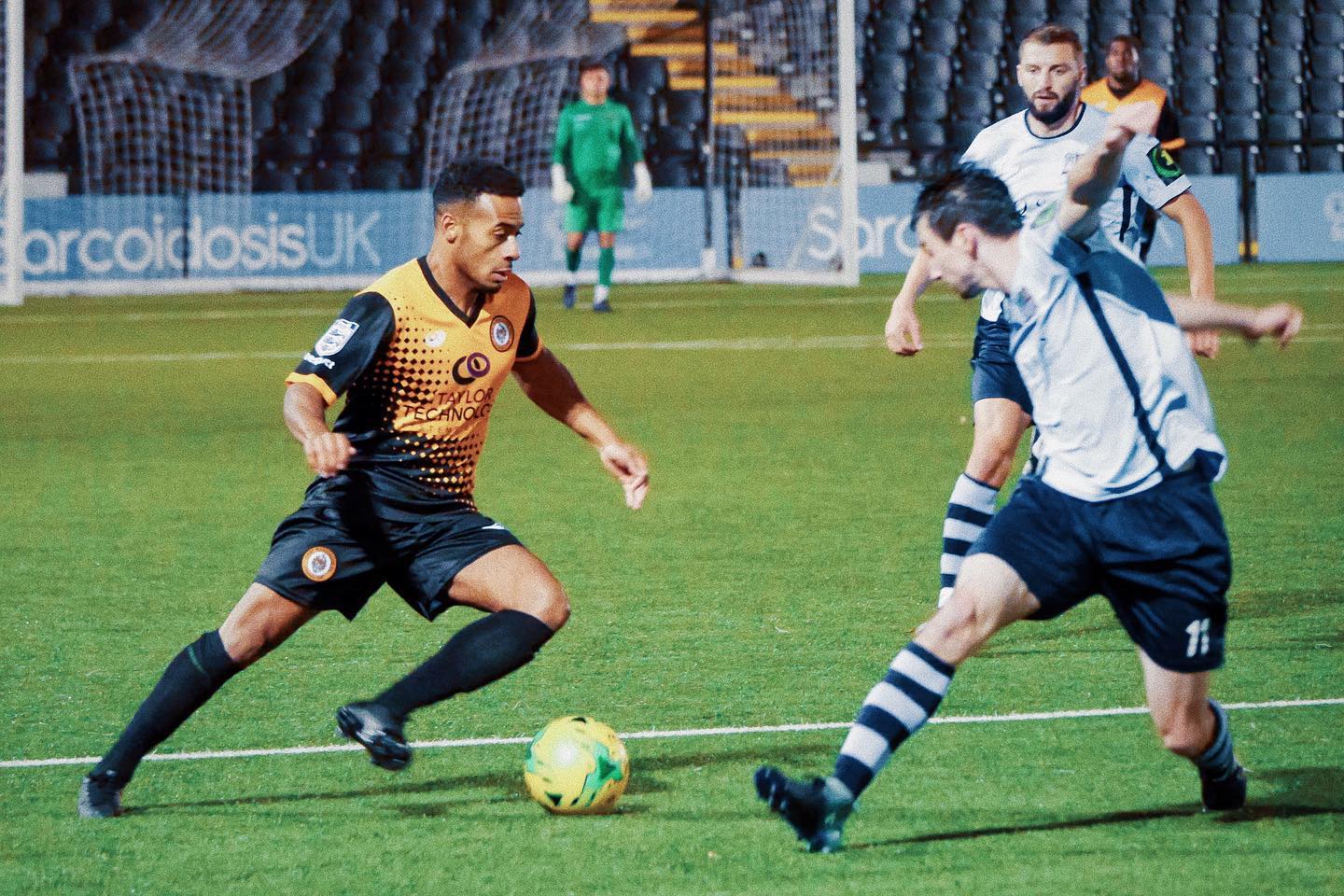 Cray though had a powerful spell of 11 minutes when the Wands stepped up the gears superbly and scored three goals to turn a tight game on its head.
Firstly on 20 minutes, Barney Williams sent over a cross from the left out to Tom Murphy on the right who set up Andre Coker who lashed a shot into the top left corner from 12 yards.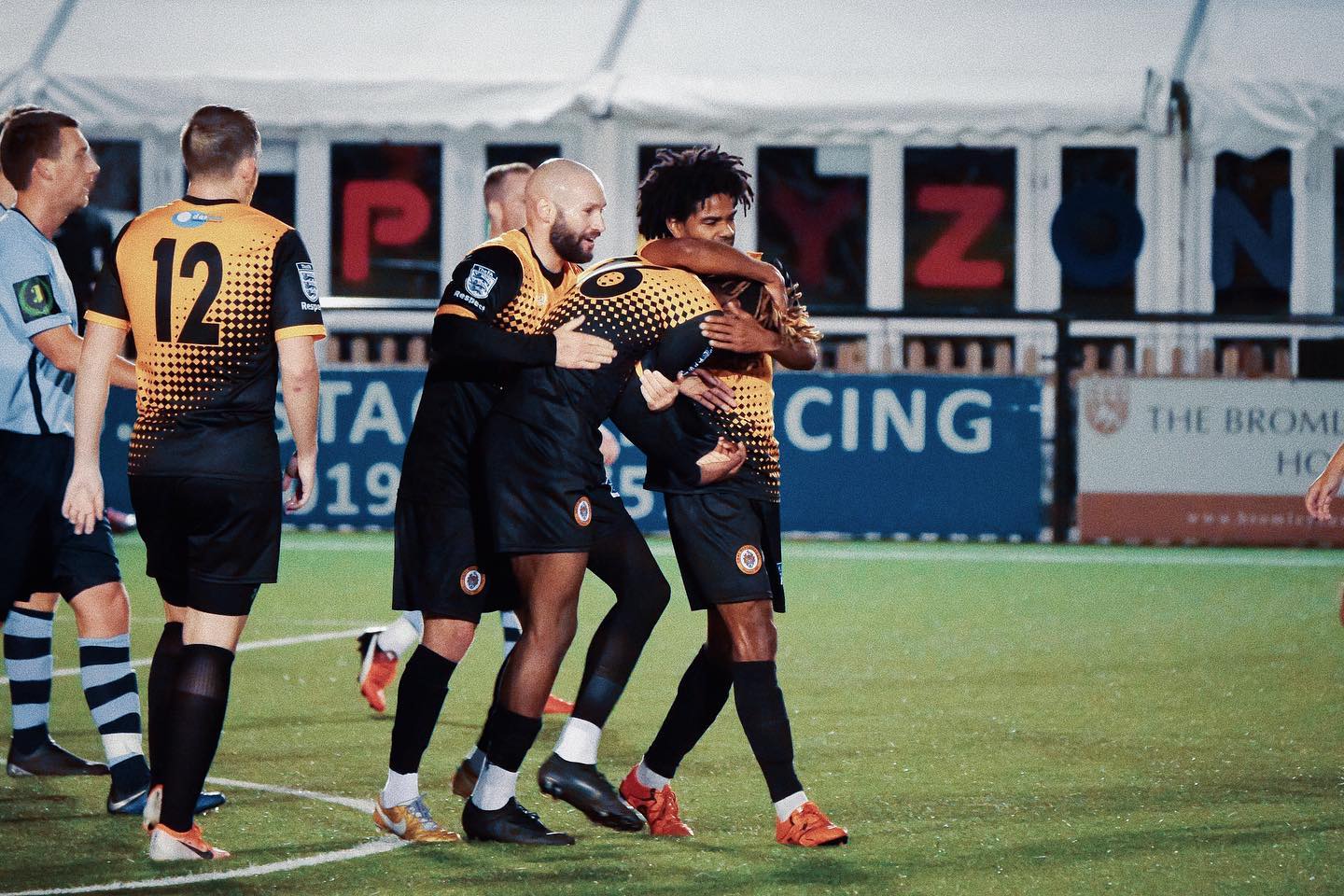 Then Williams fired just over the top but in the 28th minute Cray went two nil up when Tom Carlse down the left sent over a short cross which fell to Taylor who first time buried a shot under keeper Callum Chafer.
Three minutes later the Wands went 3-0 up when hesitation at the back between keeper and defender saw Bradley Pritchard nip in quickest and unselfishly laid the ball to Carlse who rifled home his first goal of the season.
The second half saw Bowers mostly in control but seemed to miss the chances that came their way. They did get back in the game with a penalty in the 64th minute after Joseph Gardner was brought down and Warner fired home the spot kick.
In the remainder of the game, twice Monville saw efforts come back off the woodwork while for Cray, Williams was sent off for a second booking eight minutes from the end.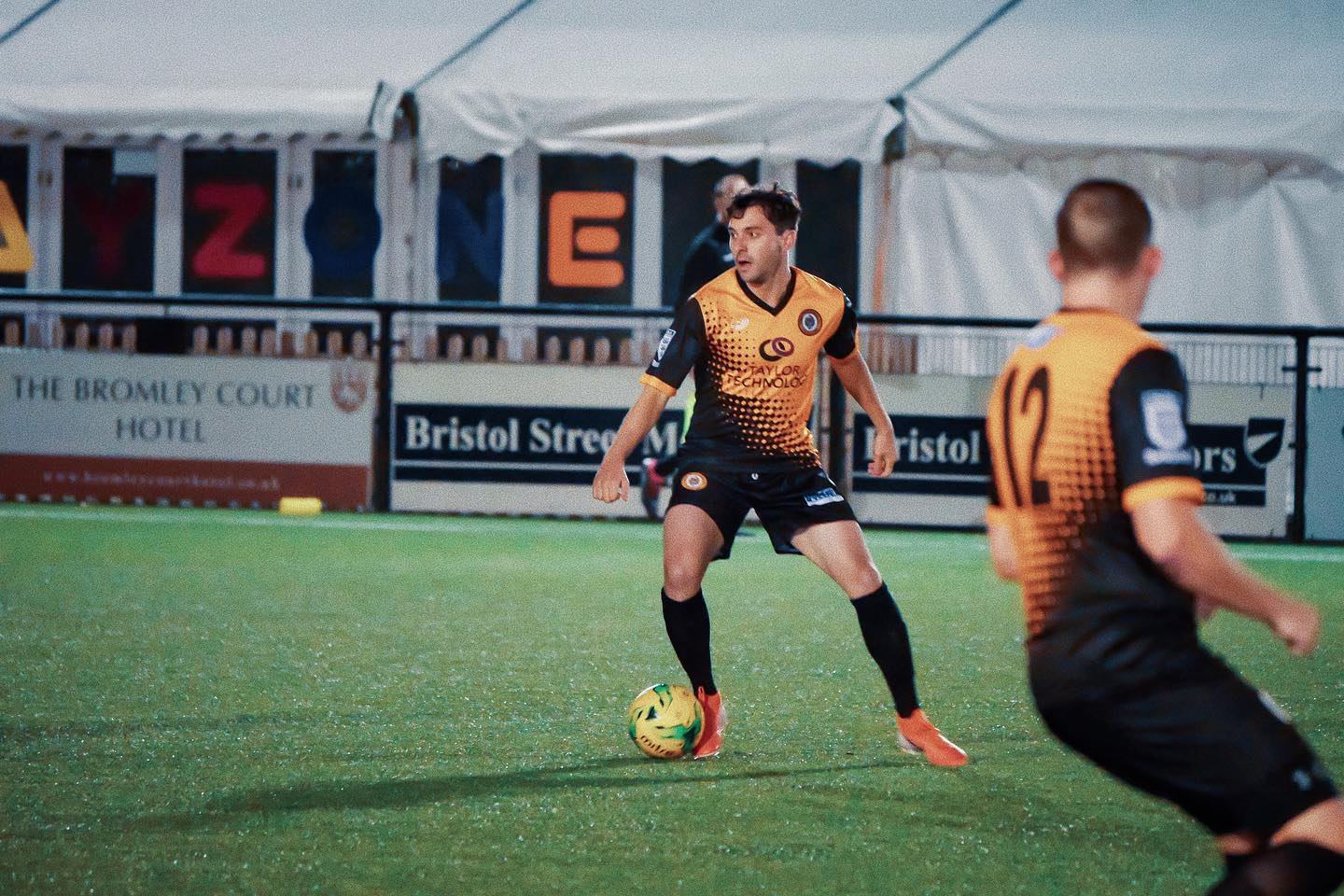 However, Cray had shown in that devastating spell of attacking just how good they can be to the rest of the division and kept up what was a nice little unbeaten run of 10 games in league and cups and were snugly in 9th in the league table.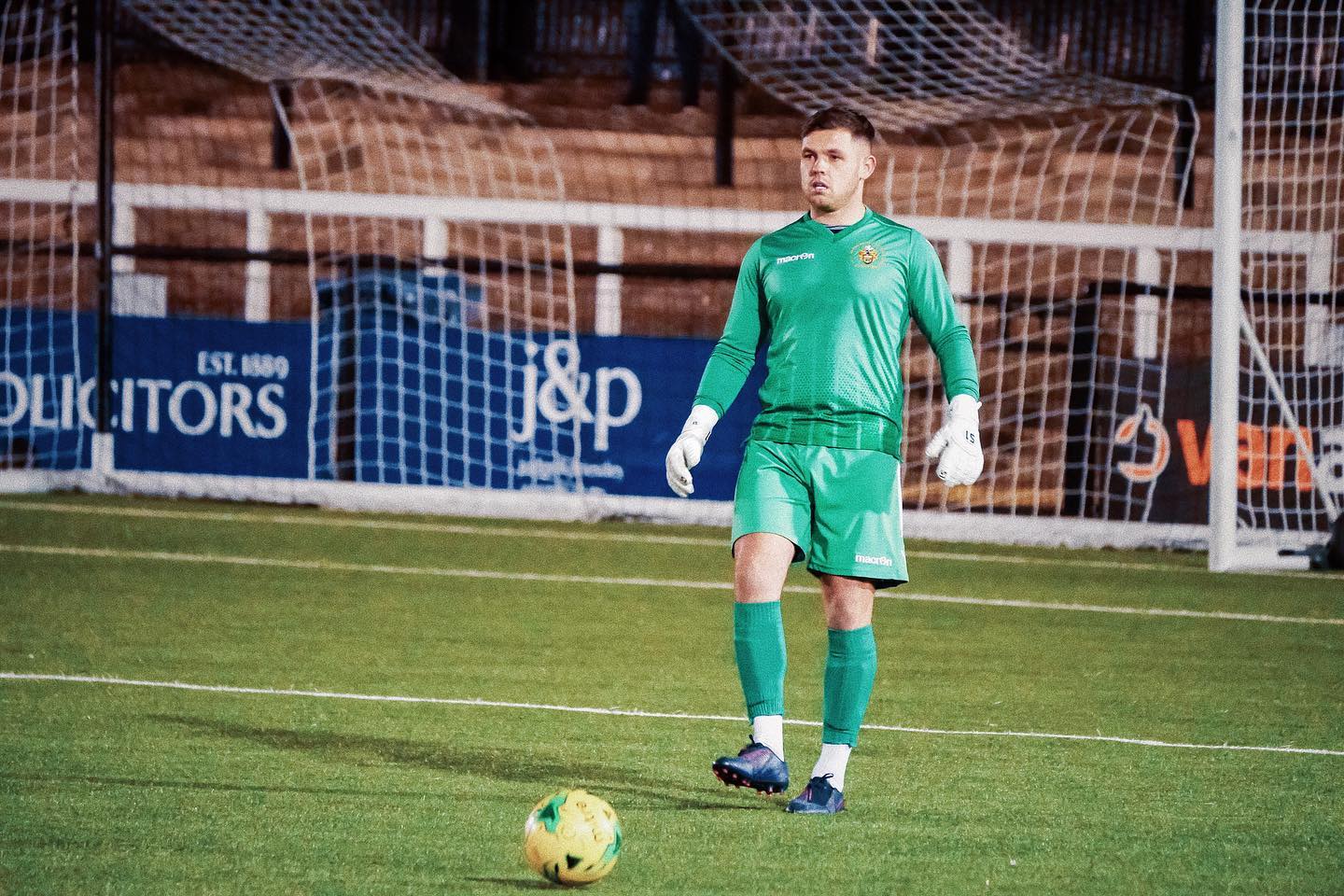 Cray Wanderers: Lewis Carey, Barney Williams (Capt.), Tom Carlse, Geofrey Okonkwo, Harry Hudson, Bradley Pritchard, Lee Lewis (Charles Etumnu, 79), Andre Coker (Jerome Federico, 71), Karl Dent (Charlie Allen, 66), Tom Murphy, Joe Taylor: Subs: Freddie Parker, Grant Hall
Att: 135
The Post-Match thoughts of Tony Russell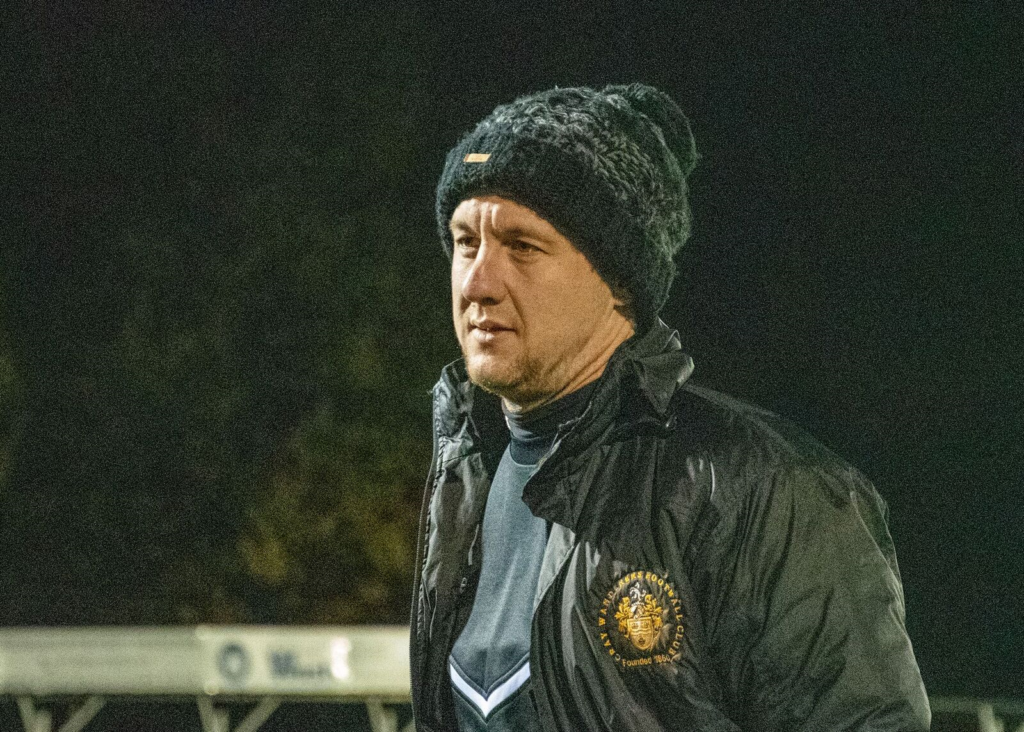 (on the great spell of 3 goals in 11 minutes) I think you can even stretch that to twenty minutes as we were ripping them open at will and during that time could have scored 5 or 6 they didn't know what was going on. It was interesting because we had no Mitch, no Jay Leader or Phippsy and we had a 17 year old as deepest midfielder, an 18 year old and a 20 year old centre-half. We were playing against a side that was un-complicated who were whacking it up to the big no 9, long throws, corners. If we had Jay and Mitch in there they would have just chewed it up and spat it out but because we had those boys in there they didn't deal with it very well and made the second half carnage. In the end we were a bit fortunate to win the game. I've been saying all season about the amount of points we have dropped through missing chances or the opposition keeper playing well or we've hit the post or crossbar meaning we are getting draws rather than wins. Against Bowers because we couldn't deal with the long straight ball it became an issue and when we were winning headers they were half headers and going out for throw ins, which meant a long throw or them winning a corner.
When I first started as a manager at Erith Town I just used to pick people to play and one game we played Hythe Town and we were passing the ball around well and creating chances. Hythe just had one long throw into the box and they scored and they ended up winning 2-0 and all they did was pump long balls into the area. After I thought, we have to implement our style but at the same time have players who can deal with the "non-league" style, the long ball up to a big centre-forward and that is why the likes of Jay, Mitch and Phippsy are gold dust as they are very good in the air, all 6' and over and are very good with the ball as well and this allows us to dominate in the air and at the same time implement our style of play. Because against Bowers we couldn't dominate in the air we couldn't implement our style and brought them into the game. There wasn't much we could do on the bench due to the injuries we've had. I didn't want to take the young boys off as it is a great learning curve for them. For someone like Harry Hudson he wouldn't have this playing for Watford U23s or Geofrey Okonkwo or Lee Lewis. I do think if we had our usual centre-halves we would have gone on to win 6 or 7 nil.
To me it's always been about performances. We've drawn against the likes of East Thurrock etc and I've told the players in the huddle after I'm proud of the way we've played, disappointed we've only drawn but delighted with the performance. It was strange after the Bowers game because in the huddle we were fuming. For me since I've started I've always wanted to see good football I believe in how I want to see it and to stick a finger up to non-league football and to the way it is played. So when a team turns up and gets joy from a big ball up to a centre-forward that annoys me because we are better than that. As it is we are judged on how many points we have and outside our group everyone is happy we've got three points. After a week it becomes tomorrow's chip paper how we played and if we keep putting in the performances and play how we want to play, the points will eventually look after themselves.
Please see here match highlights courtesy of Essex Non League You Tube channel
OTHER MIDWEEK RESULTS & LEAGUE TABLE