Cray Wanderers 2019-20 – That was the season that wasn't – A pictorial review
Isthmian Premier – Match 5 – Saturday 31st August, 2019
Potters Bar Town                      1                       Sach 85
Cray Wanderers                       1                      Taylor 90+5
The final game of August saw Cray head to Potters Bar Town for the first ever meeting with the Scholars and although by no means a classic the Wands earned a vital point with a goal five minutes into injury time from Joe Taylor, his second of the season.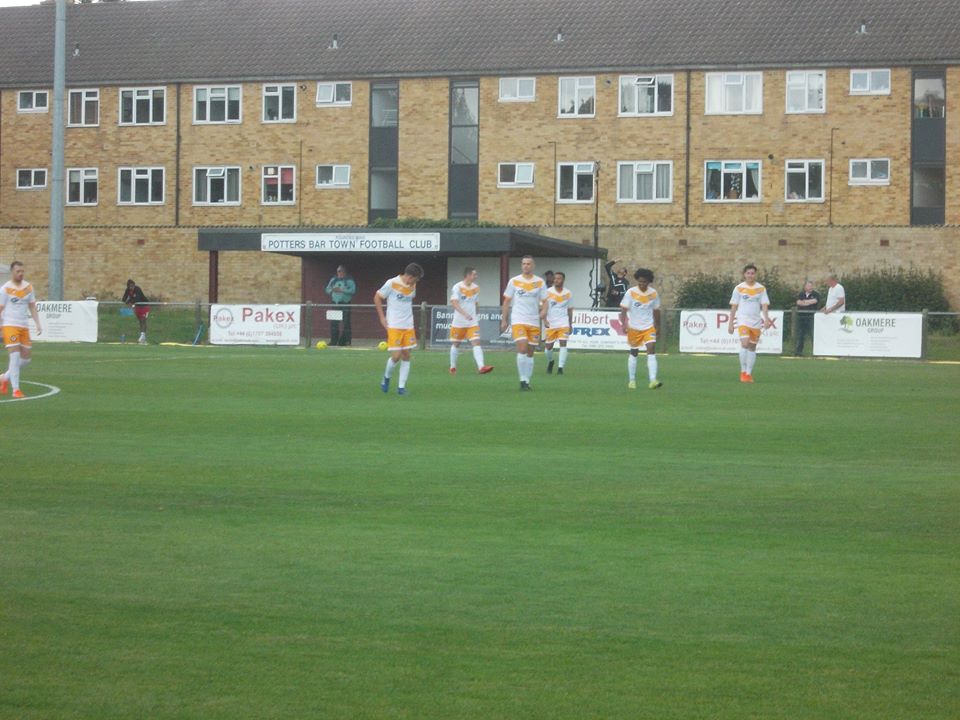 The main surprise about this game was there were 10 yellow cards in a game that was hardly over physical and 9 of them were in the second half. With Mitchell Nelson getting married that day, the Wands had Geofrey Okonkwo and Harry Hudson at the back so there was youth in the side with Lee Lewis and Freddie Parker.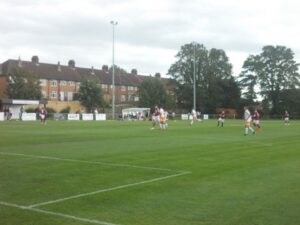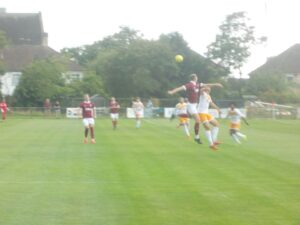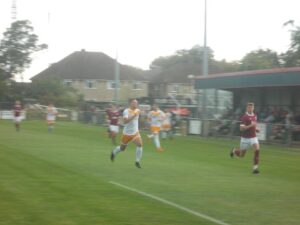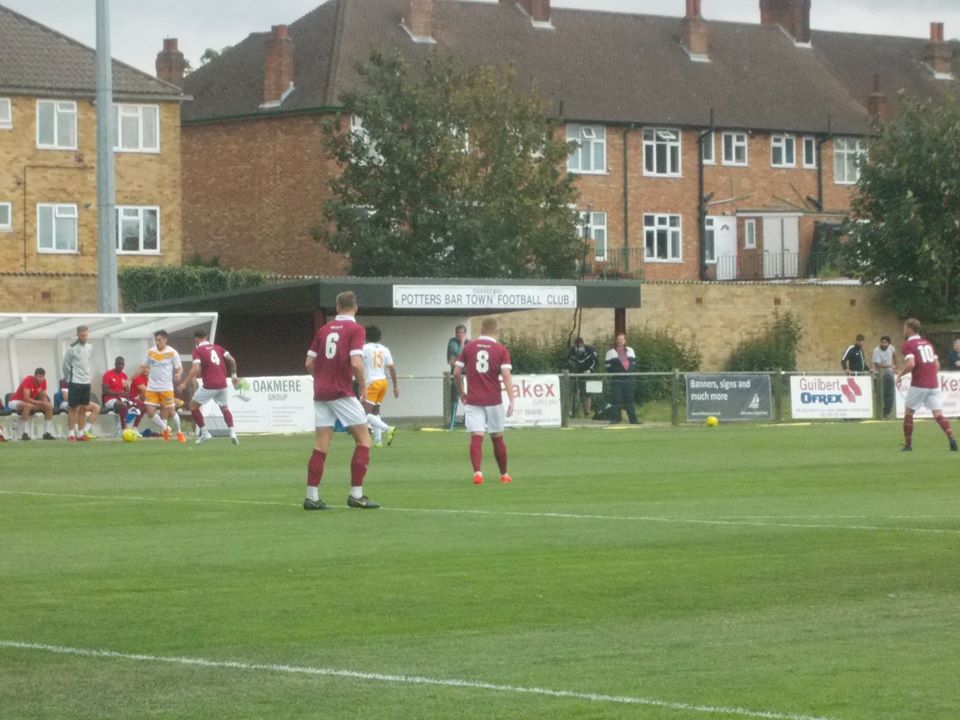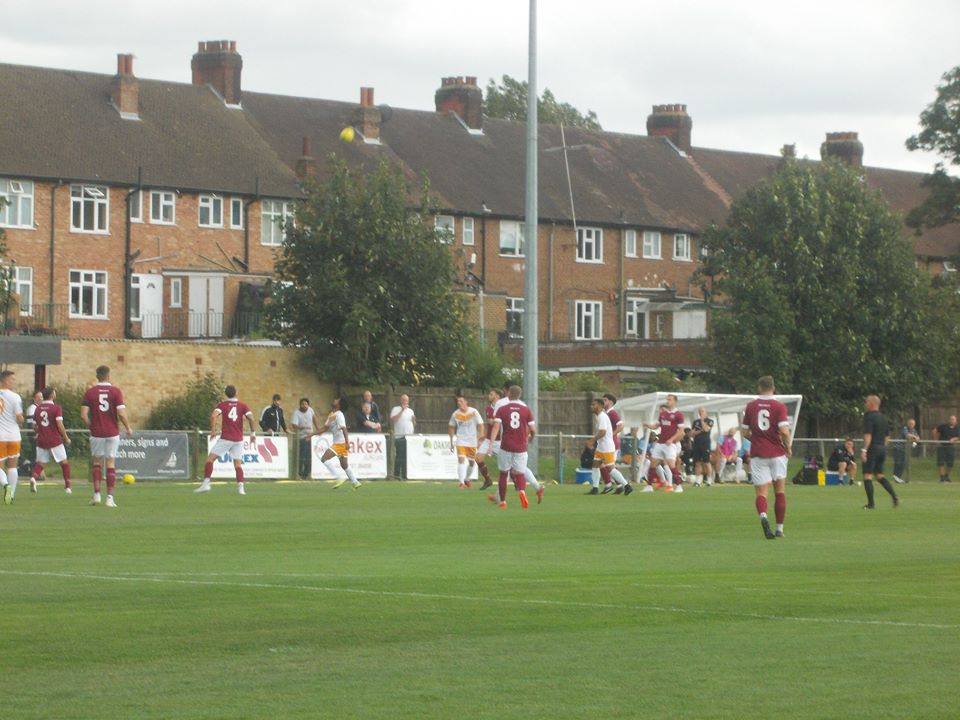 There wasn't much in the first half with Cray going close through Taylor and Freddie Parker who both shot wide and James Budden had to clear over his own crossbar to deny Tom Murphy. At the other end Lewis Carey made good stops to deny Josh Hutchinson and Bradley Sach. Before half time, Taylor had the ball in the net but was flagged offside.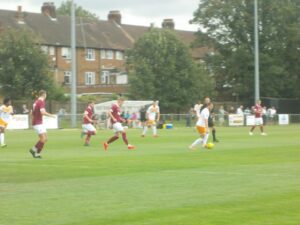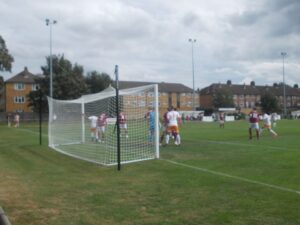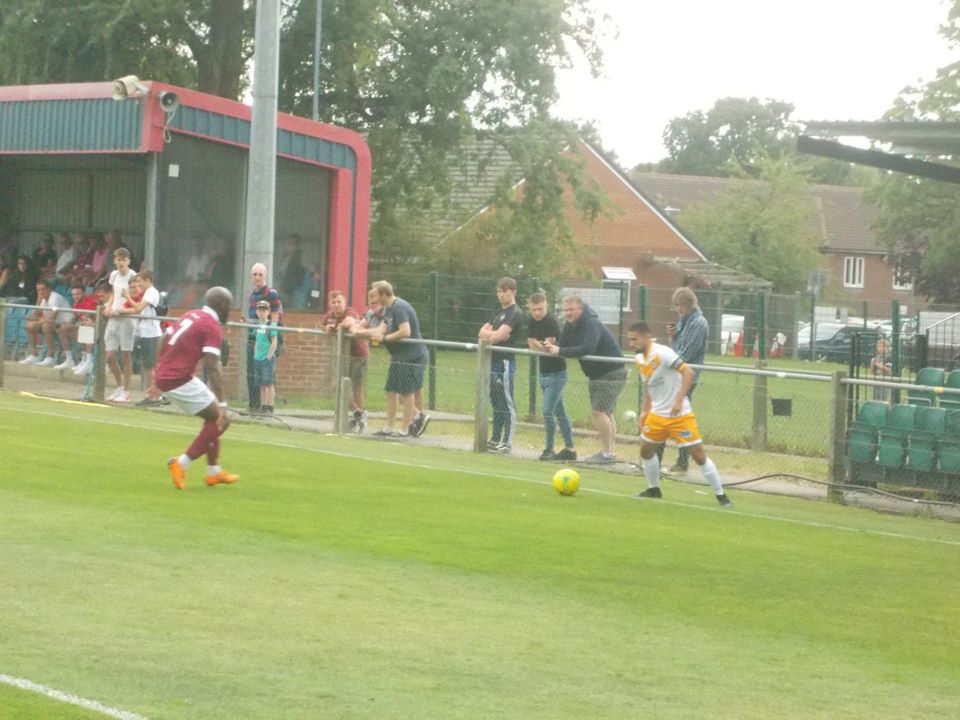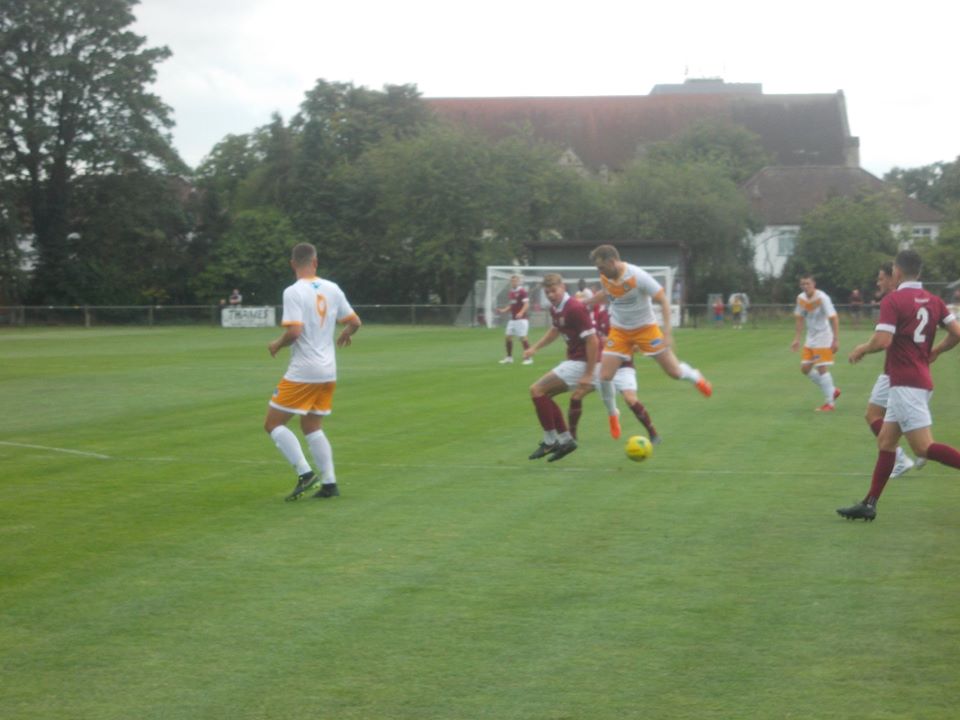 The second half became stop-start with the yellow-cards and also as the heavens opened but Cray came close through Taylor who stabbed Karl Dent's cross straight to keeper Matt Nolan who also did well to make a good save to deny Aaron Rhule.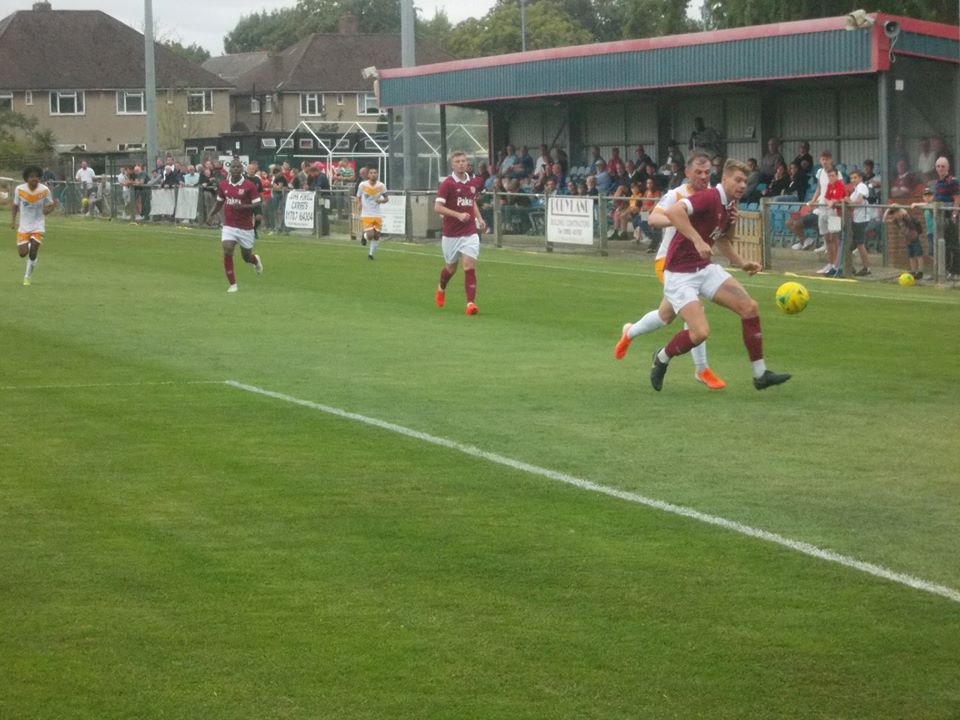 The game came alive in the 85th minute when Potters Bar took the lead when Joakim Ehui's shot was well saved by Carey but following up Ehui flicked the ball towards goal and Sach stabbed into the net.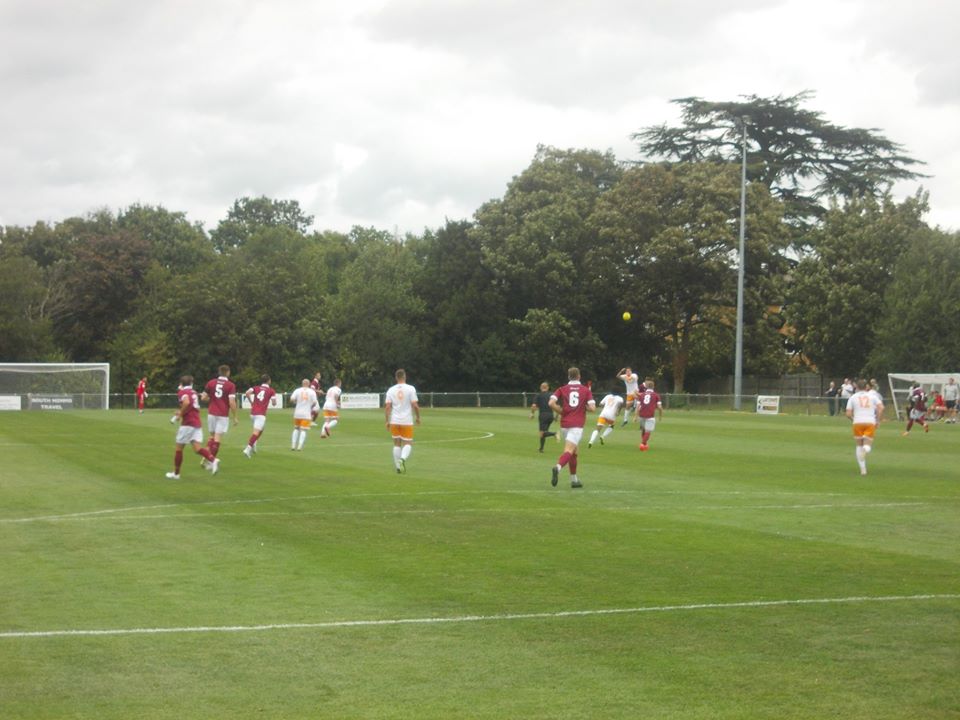 Not for the first time this season though Cray summoned up all their reserves of energy late on and in the fifth minute of injury time, the ball was swept out to the right to Barney Williams who found Murphy whose cross to the far post was helped across goal by Tom Carlse and Taylor, ever the predator lashed the ball into the net.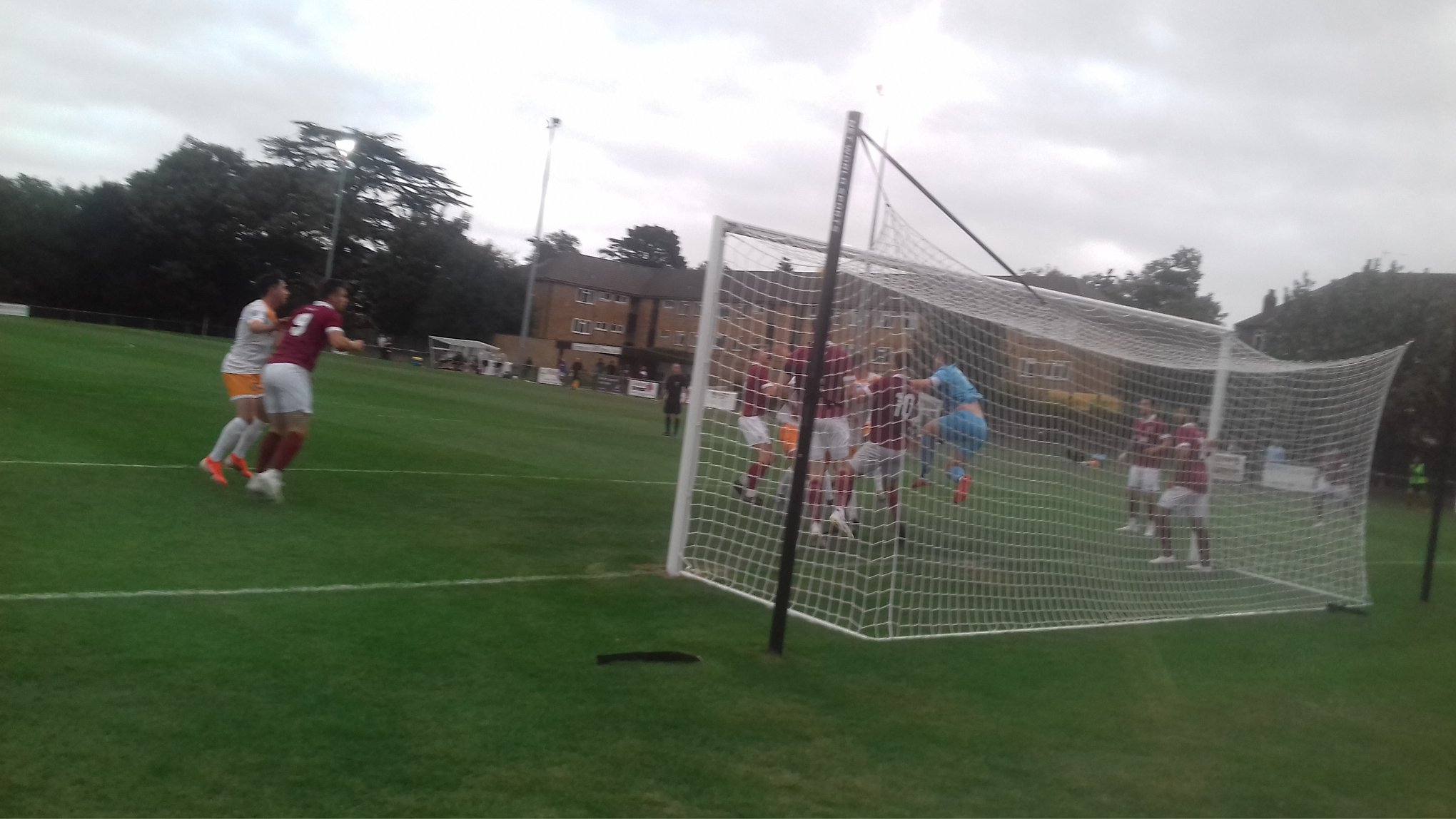 In the end a draw wasn't a bad point and Cray were 14th in the table with 6 points from 5 games. At this stage ten points behind leaders Follkestone Invicta who had played one game more.
Team: Lewis Carey, Barney Williams, Harry Hudson, Geofrey Okonkwo, Charlie Allen (Tom Carlse), Lee Lewis, Bradley Pritchard,
Jerome Federico (Aaron Rhule), Tom Murphy, Freddie Parker (Karl Dent), Joe Taylor:
Att: 181
The thoughts of Tony Russell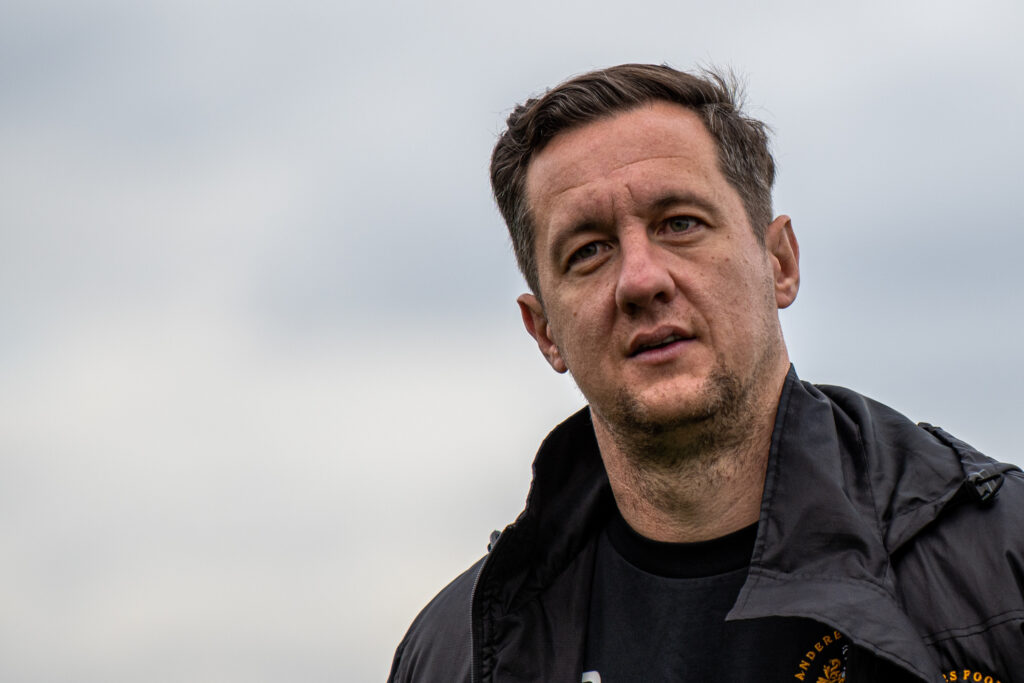 "I'd been to watch Potters Bar Town vs Folkestone Invicta, the Saturday before the Hythe game. It was a tight pitch, a nice pitch but quite narrow so always going to get shutdown and have to move the ball. For us it was missed chances again which has cost us the three points. You are always grateful when you score with the last kick of the game. Sometimes when you do that to get a draw it can feel like a win but this game we felt a bit flat as out of five games we've drawn three of them. Every one of them with the exception of Kingstonian we've come away frustrated and we can't keep doing it and there may be a time when we have to do something about it.
I thought first half we had more of the ball and perhaps slightly the better of the game. The second half I thought it was all us and they scored with their first shot on goal after the break, but when they did score their tails were up, we were starting to feel sorry for ourselves but we have great team spirit and that will never be in doubt. We've got characters in the team and we put Rhuley more narrow at the end to put him up front and push Carlsey on and he crept round the back and set up JT who to be fair earlier missed a sitter but it takes courage
sometimes to keep putting yourself in there and he was the one who got in front of his man to score. It looked a simple finish but it wasn't and credit to JT for keeping on going.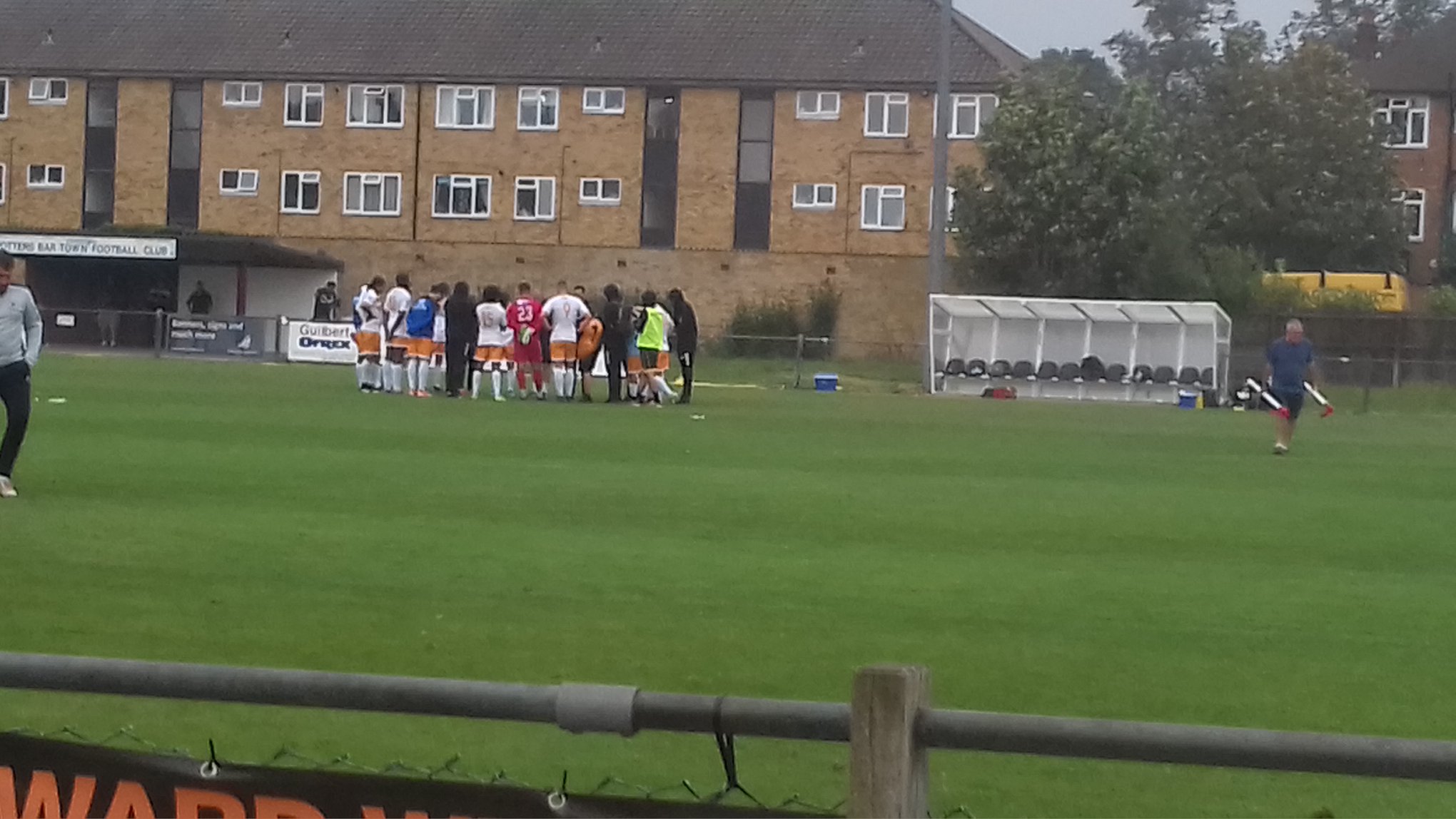 The funny thing is I'm on the line telling us to hit if forward quicker but it is so imbedded in them what I want them to do and we worked it. To be fair it was a great goal, pass, pass, pass, pass and Tom Murphy has picked out Carlesy who got round the back, the full back didn't see him, and set up JT for the goal. It was a passing team's goal. I've seen it down the years from the likes of Arsenal and Barcelona they score those type of goals, narrow, narrow, narrow and then switch it to great effect.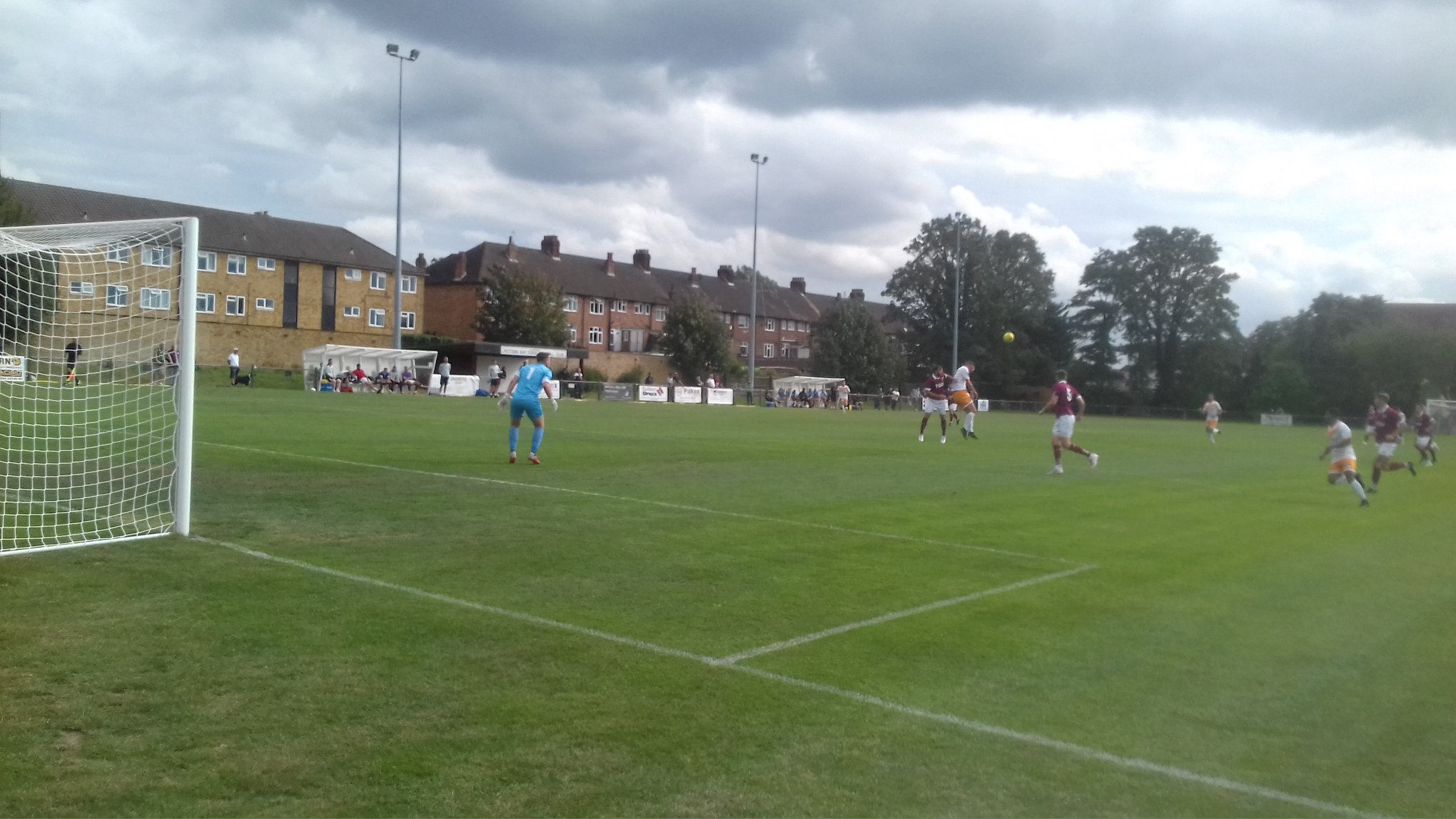 (re the 10 yellow cards) – At the end of the day the referee wasn't the best for both sides. Potters Bar are a proud team, they were very committed but not a dirty side, we were committed too and we were two honest sides going at it. The game was just lacking a bit of quality but for whatever reason we didn't have that on the day and the game had become a bit of a stalemate. Denty came on and produced a bit of magic to set up JT for his chance that was saved but I felt if we scored that then we would have gone on to score two or three. At the moment we are not doing that. We've played five and drawn three although we can look it that we've only lost one. We just need to be a bit more creative in the final third and need someone to come in to give us that creative spark. There's no-one in mind now but when I'm out on my travels and if I've got my eye on someone it would be for a player with creativity with an eye for a goal"
Potters Bar Town vs Cray Wanderers – Pitchside
Check out here the Pitchside video of the game including the Crossbar Challenge on Tour and some match highlights from pitchside.