The 2020-21 season has been one of the most difficult seasons ever in non-league football and a real test of patience, resolve and constant change for all Club Secretaries. There can be no doubt that the Wands secretary Martin Hodson has been a real rock for the club during this season and here as part of the Cray Wanderers Club Class series is an interview with Martin which details his football journey and the problems he has had to encounter during a season that just about started but came nowhere near ending.
Hello Martin. Thank you for taking the time to have a few words about what must have been a very tough season for secretaries in non-league football. Before we come to that experience, I have been coming regularly to Cray Wanderers games since 2011-12 so into ten seasons. You have always seemed to be there doing things on match day whether it was fixture secretary or club secretary. Tell us a little about your background with the club and how it all started for you.
Well it is my history and my background really. My mum was part of the original Cray Massive, there used to be about 15 of them who used to watch Cray Wanderers home and away every game. In fact I was named after my mum's favourite player, Martin Ruddy and I went to my first match when I was 10 days old and my first away game when two weeks old, A coach used to go everywhere at that time that used to leave from the boating pond in St Mary Cray. So Cray Wanderers is definitely in my blood and was the first football kit I ever had, an amber shirt which was then followed by a Peter Bonetti green goalkeeper jersey. I used to live close to where the old Grassmeade ground is and if the housing wasn't there I could probably drop kick a football to the ground as it was at the end of my road.  I was also mascot about an umpteen times. So Cray Wanderers has been part of my life for all my life.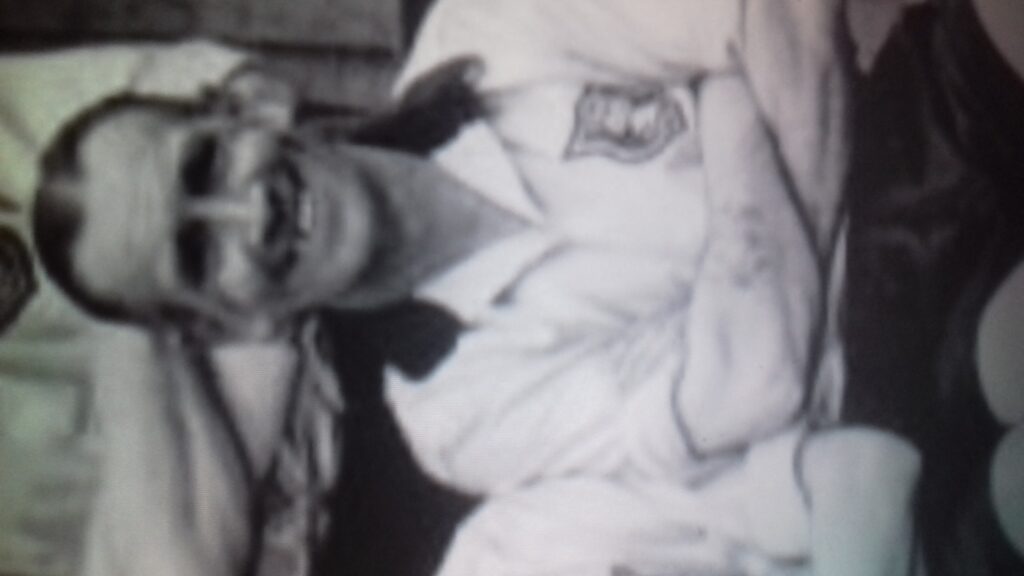 So as a boy at school or your early working days did you still go along and watch Cray Wanderers play and did you have any particular favourite players?
Yes I still used to go along to games and once I got older we moved to the Ramsden estate in Orpington and used to go to Boys Brigade and church on a Sunday morning supposedly but I used to walk past the football ground and go in and watch games when Dave Jackson used to play for the club 279. Then I went away for a bit and then played a bit of football myself for quite a good side in the Bromley District League and then went to watch my son Ian play. Then I started to get back into it again after Ian broke his leg and decided to watch Cray play again home and away.
I didn't really have a favourite player back then. I just used to like going along to watch, sometimes I would kick a ball behind the goal when the game was going on. Where Grassmeade was and where St Philomena's School is there was land there and obviously as a kid you get bored sometimes. As l lived locally and was walking distance it was perfect. I think I was 7 when my mum took me to watch Chelsea for the first time to play Leeds United and that was a big experience. So I said whoever wins this game I will support and for my sins that is why I support Chelsea. If I remember rightly John Hollins scored from a free kick and I stood on a milk crate so I could look over the wall.
So you were pretty much hooked on football from an early age. So how have you found these last few months without football. I myself have found it hard.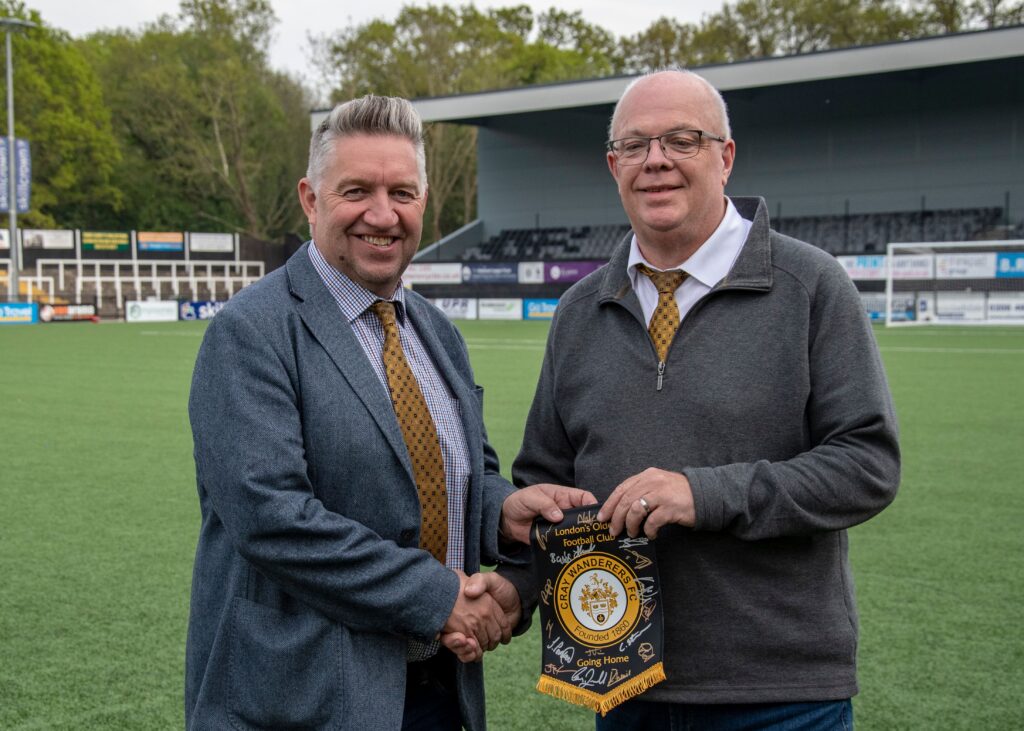 Oh yes, I have missed football so much. I am a football fanatic, my wife Linda will swear by the fact that when it is the end of the season she really hates it because I am at home. She asks "when is the football season starting again". I never thought I was like that but apparently I get on her nerves. So she has had a real hard time this past few months.
It has been tremendously hard especially this current lockdown and has been a lot worse than the previous ones. I found the first one annoying in regards to football because in terms of Cray Wanderers we were playing some wonderful football and playing some great games. Then for the league to call it off and null and void I couldn't really understand it. It blew my mind and really depressed me in a mild way and was really down in the dumps about it. We never had a vote on it, the league never voted on it and a decision was just made.
My first reaction was I don't think we will ever see this group of players we had. I loved that group of players, such nice guys. Having done this Secretary lark for a long time we have come across players that haven't been the nicest but these are just a great bunch of guys. At the end of the season I thought we wouldn't see them again and I was gutted about it.
Then when Tony contacted me and said we can start signing players and having chatted with the players said we can re-sign them all again plus a couple of extras. So I said I will sign them so did some travelling around to places like Maidstone, Folkestone, Gillingham. I contacted the players before and just went and signed them. So a fair bit of mileage but it was pleasure to do it and have a chat with them again.
Then for this season to be so short, obviously you have to understand the virus and the difficulties having to live with it but it has not been enjoyable I have to say. I know we've spoken before that you didn't enjoy the St Albans City game. I had to self-isolate at that time and the last game I went to was at Whitehawk on 31st October. It's been hard work, to be honest Mark. It's an enjoyable job and I love doing it. I moan about it sometimes but I really like doing it. During this Covid time it has been really hard work. Obviously I have to make each matchday/night a safe environment for players, officials, supporters at Bromley. Some of the decisions made haven't been very helpful in some of the decisions we had to abide by so there have been one or two arguments. That we could only use one stand which I thought was ridiculous when we were trying to get people social distancing so we managed to argue that and got the rest of the ground opened up and people spread out.
Also there has been a lot of paperwork to sift through. Because of my past employments I have been used to doing risk assessments so I said I would do them which are on our website and you had to keep updating those every week. Also making sure the players were safe and had to do a welfare form which we had to submit to every club we played including for officials. We had to put new procedures in at the turnstiles which everyone was really a great help with assisting especially Sam Wright who helped put the wheels in motion with Peter Jackson on the gate.
At the end of the day all the time you are sat there watching the game you are thinking should that person be doing that, telling people not to stand there or lean on that. It took some of the enjoyment out of the games I'm sure you would agree. It wasn't like other seasons and how football should be where you could have a drink after the game and unwind. It was basically come in, sit down or stand and watch the game and go straight home afterwards.
Where we were perhaps lucky Martin this season was that a limited amount of supporters were permitted to Step 3 and 4 grounds and that I thought helped with the atmosphere at places like Bristol Manor Farm where the ground was full to its capacity.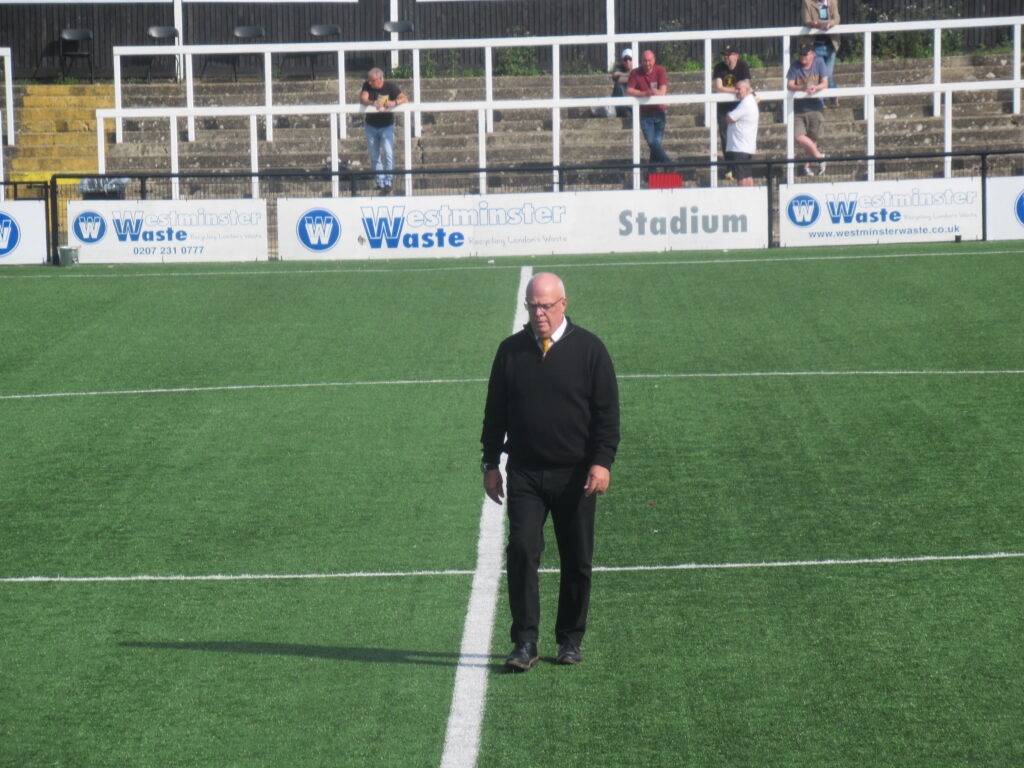 You can talk about social distancing but it seemed to go out of the window there completely. Also at Whitehawk where it was a lovely atmosphere and I thoroughly enjoyed it. Seeing all the fans bouncing up and down behind the goal in the covered stand and thought it was a wonderful experience. It is not probably right at this time but that is how the mindset was. That isn't the right thing to do! You then think, yes it is. Everyone is out enjoying themselves, relieving a bit of tension by watching a game of football and everyone down there were really nice and helpful.
The worry was the home games, you go tell people that they cannot stand there, they just want to enjoy themselves, stand where they like, sit where they like and they should do but when I keep on at them they think I am just moaning. We had so many meetings with the league, Zoom training courses on Covid risk assessments, near enough meetings every week online , do this, don't do that, don't forget this. We had officials come in telling us we had to be on our best behaviour. In the end we came away and I bet everyone was thinking Martin is moaning again which is not me. I just want to enjoy the games.
It seemed to me that the season was jinxed from the start. There didn't seem any way with no vaccines available in September that the season was going to go on to May continuously.
I think Tony Russell would agree with me that there was no real back up plan and that is the biggest thing. The season before shouldn't have finished abruptly with only a few games left to go and to be called null and void there was no going back on that. I think the season should have been suspended and when we got back going played the game we had left whether or not the teams had different players. There are transfers between clubs all the time during a season and teams are not going to be the same as when they started. We could have had a gap and then played the remaining games and then you would have promotions and relegations. Now we've missed two seasons altogether. Apparently this season has just been curtailed with the next one beginning on 14th August. It would be interesting if those games are included. I don't think they will and will start afresh but are being kept in reserve should next season be unfinished again.
So how did you first get involved at Cray Wanderers in a more official capacity?

My brother Steven was on the Committee as he used to come to games with his father-in-law and got involved and I was running a Boys Brigade District team as a manager. Then my son Ian broke his leg and we went to watch Cray and then John De Palma was physio at the time and did some physio work on Ian's leg before a game started. When Ian was up and walking again he used to do some light training out on the pitch with the players. For some reason Gary Hillman said would I be interested in joining the committee and I said I would love to. Then when we got promoted to the Isthmian League, Brian Olley was Secretary and I think he did it for a little while but then in 2007 it was a matter of people taking one step back and left me standing at the front of the queue when they needed a new Secretary and I said I would have a go. I did it for a little while but stepped down when I went to work for F1. I was fixtures secretary for a little while after that but then returned to Club Secretary in the summer of 2019.
You mentioned earlier you went to work for F1. How did that come about, were you a fan and it was a dream job?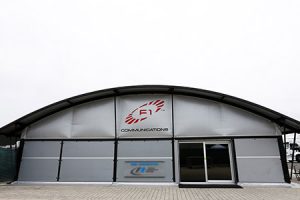 No, I wasn't a fan at all. My brother is a F1 fanatic and I saw a tiny advert in the News Shopper and I was working for the DTI at the time and looking for a new job. It just said Facilities Manager required at Biggin Hill and never mentioned F1. So I rang up and sent a CV through and got invited to an interview and as I got there I noticed F1 and it was. They did all the television work and recordings, running the events, turnstiles, pits etc. So I became Facilities Manager and helped out with the Health and Safety side of things. I ended up going to five races a year for 14 and a half year. I went to Bahrain, China, Japan, Canada, US, Italy, Spain, Germany, Spain, Austria amongst others.
With some race circuits in the middle of nowhere or wooded forested areas did you ever get a chance to sightsee or was it strictly work.
Not always. Quite often you would turn up at the airport, you go to the circuit and then the hotel. Each day you would get up in the morning off to the circuit, go to the hotel, go out, shower, go out again and have a couple of drinks with the guys. As we had to stay after the event and if the race ended on a Sunday we would stay there until the Wednesday taking things down and packing everything away. If it was done quickly perhaps in a day then there was time to do a spot of sightseeing otherwise it was just hotels or nearest bar or restaurant. It was a great atmosphere on race days and you could go behind the other side of the fence. My biggest memory is when the race is about to start and the cars are on the grid if you stand holding the rails the ground vibrates and shakes through the power of the cars. Or if you go round the first bend the other side of the safety fence you see the cars come flying towards you and spinning round and you realise how brave those drivers are. It was a good life, unfortunately there were some changes and I took voluntary redundancy.
You have to have a certain mentality to be Secretary as I have had a go a couple of times and I didn't quite have enough of a grasp of the behind the scenes machinations and would rather do what I do. The Secretary role is very senior and one step under the Chairman in seniority.
It used to be. Now we have Sam Wright as CEO he takes a lot of the pressure off and I report back to him more than Gary or the owners and I chat to him two or three times a week. That is what is so good about clubs like ours where everyone is so together. Everyone does their bit and gets on with everyone. I didn't realise when I was first secretary that it would turn out as it has as at the time the club was growing and grown dramatically upwards the last few years.
I like doing it and going along to training just to see if Tony needs anything. I think it helps if he wants any players signed but just love being around the club and the players. Having retired now slightly earlier than I would have liked football is my outlet and always has been. All the extra paper work this year, extra procedures to put in place has been a strain I have to admit.
I have to say the Secretary world is quite good especially as I speak to a lot of them. Vikrant who looks after our scouts and we have a scouting team who go out to all matches and Vik goes and Tony, Nathan, Joe are out watching games and I'm always asked can I get them into games and our scouts. So I ring Club secretaries and they say it is ok and have a good little network. There have been times where I haven't been sure about a couple of things and rung people up like Elaine at Folkestone and asked what do you think of this off the record. I have had them ring me saying how are you doing this at your place? So always there if anyone needs to speak to one another.
Its great Martin that there is that network for you and your Secretarial colleagues and it is information sharing and swapping which is important in these unusual times with so much change on a regular basis. Thank you so much for all your great work this season, rest up and hopefully we can all go again in the summer with pre-season and the start of the next new season.