A note for Cray Wanderers supporters that the Isthmian Premier League match vs. Bishop's Stortford, originally scheduled for Saturday 14th January will now take place the following day on Sunday 15th January, 3pm.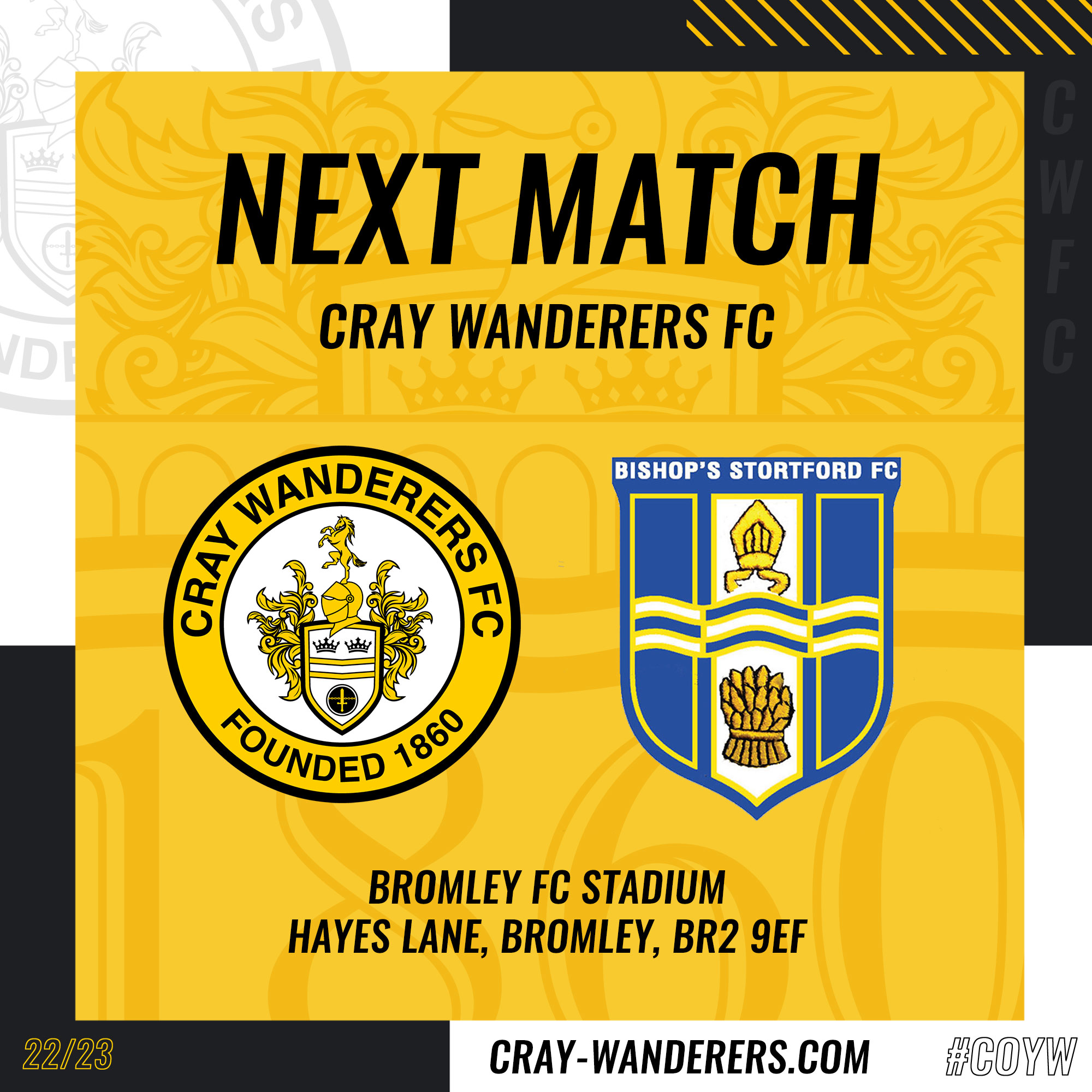 This is due to the Bromley vs Yeovil Town game which was abandoned on 3rd December being rescheduled for the 14th January.
More details about this fixture to follow in due course.
Also a note that the December 100 Club Draw will be live at the Cray Wanderers vs Herne Bay game at half time on Monday 2nd January.  The results will be published here as per usual following the draw.