In Memoriam – Ken Edwards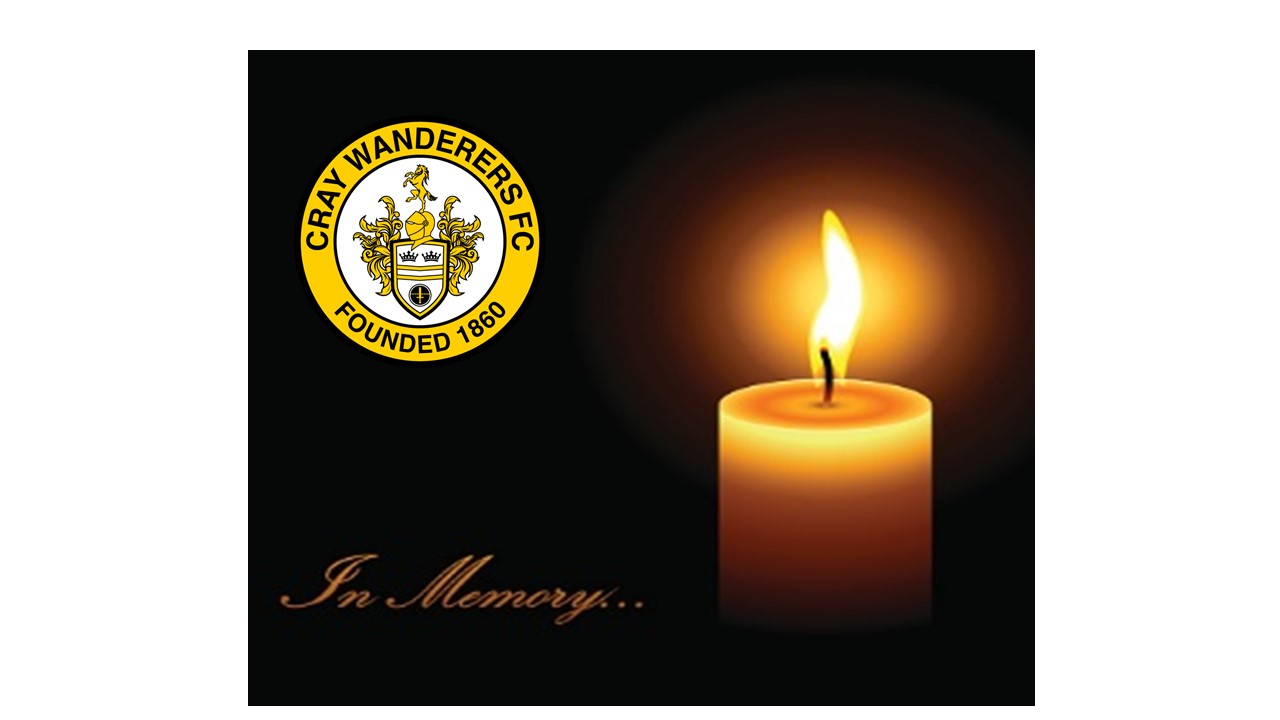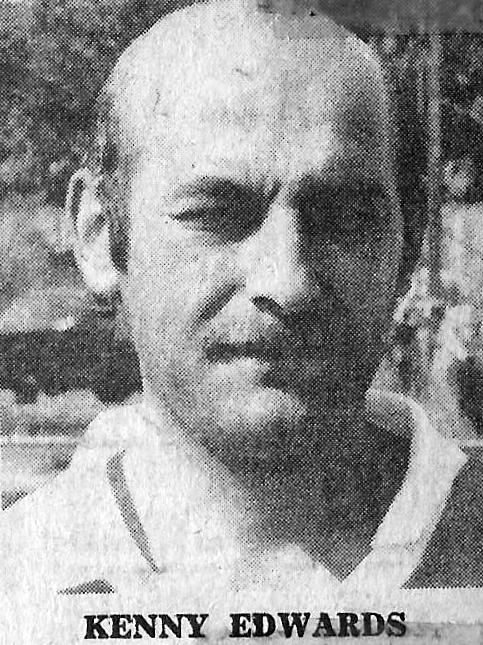 Some sad news for our long time supporters as we have learned of the passing of Ken Edwards who played for the great Cray Wanderers side that won the Kent League Championship in 1980-81 after a lengthy period of illness.  Please see here a tribute piece from Jerry Dowlen about the talented left back who twice was Player of the Year and was nicknamed King Edwards by the Kentish Times.
Kenny Edwards R.I.P.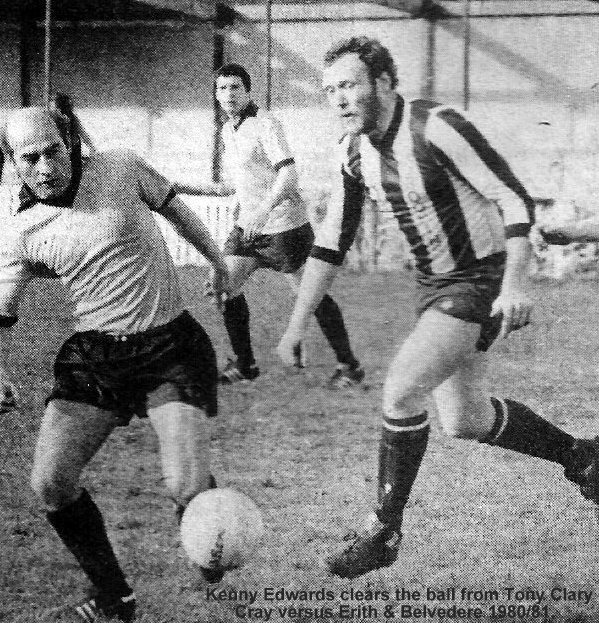 Cray Wanderers FC is very sad to learn of the passing of Kenny Edwards who was an outstandingly popular and skilful left back during the 1980s. At the start of the 1979/80 season when Harry Richardson was Cray's new manager Kenny was signed from Erith & Belvedere, having earlier played for Dagenham and Redhill. He was voted Player of the Year by Cray supporters in 1979/80, and again in 1981/82 as proof of his excellent defending, positional play and distribution. Harry Richardson was at Cray for two years, assisted by Johnny Stevens and Wally Hill. They undoubtedly valued Kenny as a key player. He made 53 first team appearances in 1979/80 when the Wands were runners-up in the Kent League and reached the quarter-final of the F.A. Vase. Then in 1980/81 Cray won the Kent League championship with Kenny playing 41 games. He remained with Cray at Oxford Road for a further three seasons after Alan Payne took over as manager in 1981/82.
Kenny scored a few goals for Cray and perhaps none of them was more important than his netting the winner when Cray beat Faversham Town 3 – 2 on the opening day of the 1980/81 season. Kicking up the slope at Oxford Road the Wands pressed for a late winner whereupon 'KING EDWARDS opened his account for the new campaign in spectacular fashion. With only ten minutes of play remaining he took return passes off Eddie Jones and Kevin Walsh before lashing a left-foot shot past Jessop in the Faversham goal.
Jerry Dowlen
We send our condolences to the family and friends of Ken and we say thank you Ken for the great memories and your achievements.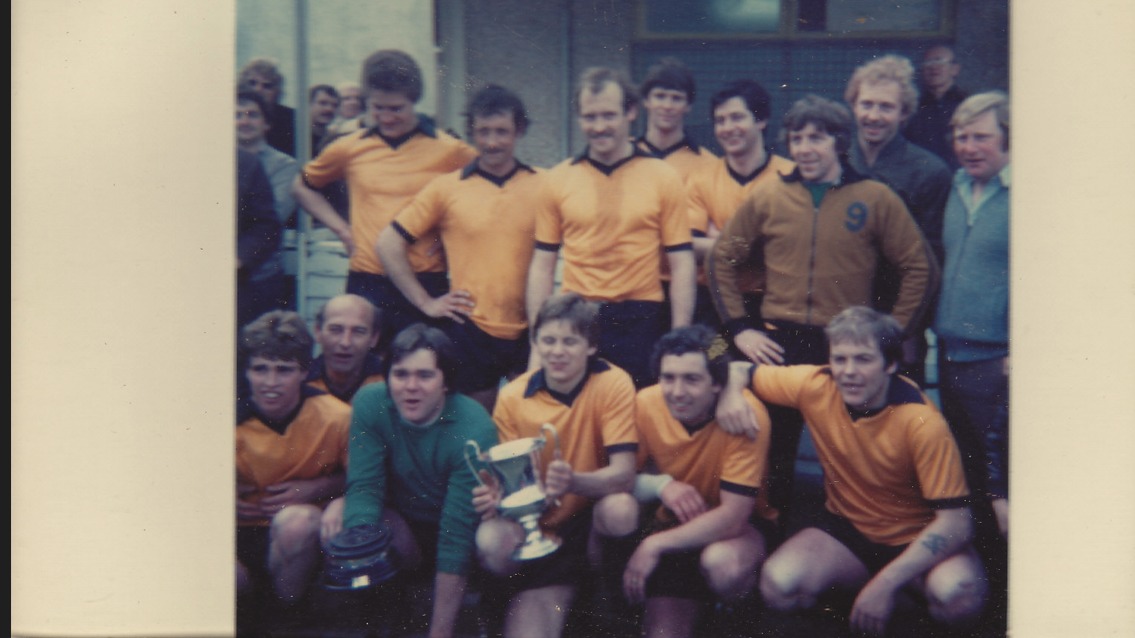 Cray Wanderers 1980-81 Kent League Champions –
Back row l-r: Tony Pamplett, Alan Payne, Mick Kelly, Don Butterfill, Kevin Walsh, Dermot Trainor, Glen Cooper, Dave Jackson –
Front row – l-r: Dave Wadhams, Ken Edwards, Geoff Parsons, Andy Bushell, Eddie Jones, Alan Whitehead
Cray Wanderers 1981-82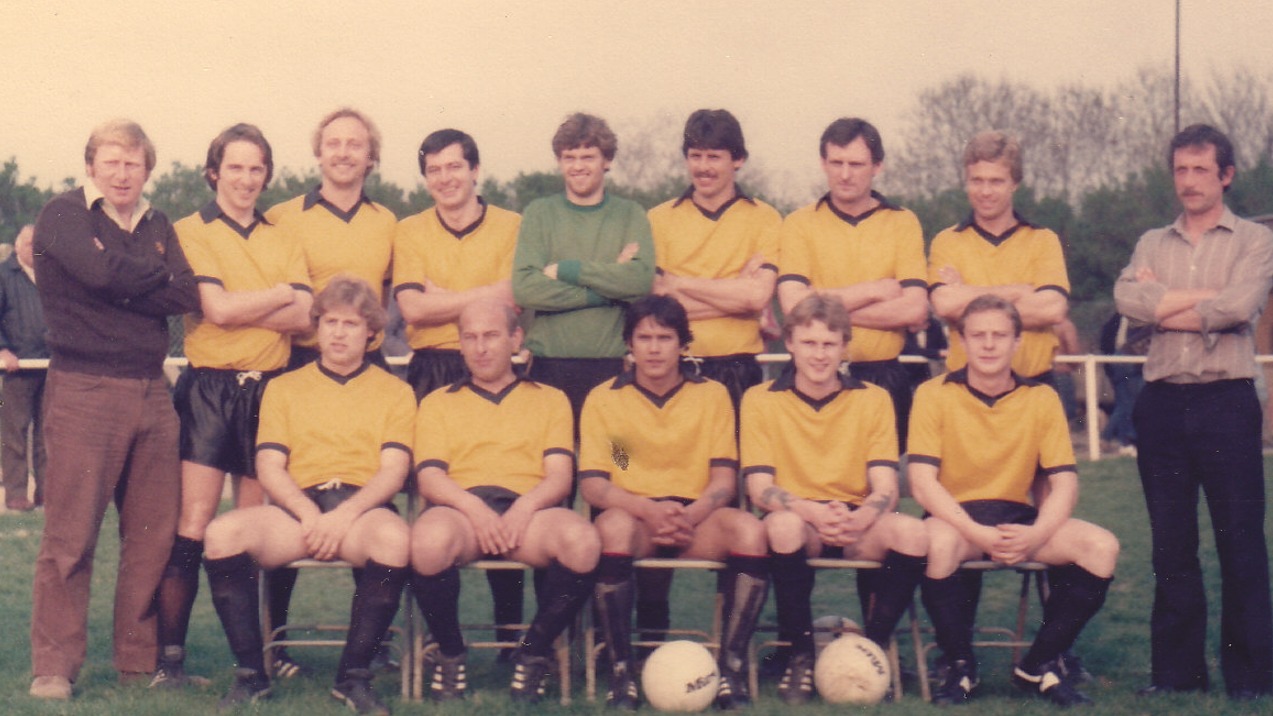 Back row l-r:  Dave Jackson, Steve Greenway, Glen Cooper, Kevin Walsh, Gary O'Neill, Micky North, Micky Hanson, Bobby Adams, Alan Payne (player manager):  Front row:  l
l-r: Paul Sanham, Ken Edwards, Martin Taylor, Neil Adams, Barry Fulker:  Ken was player of the year for the 2nd time this season.
Cray Wanderers 1982-83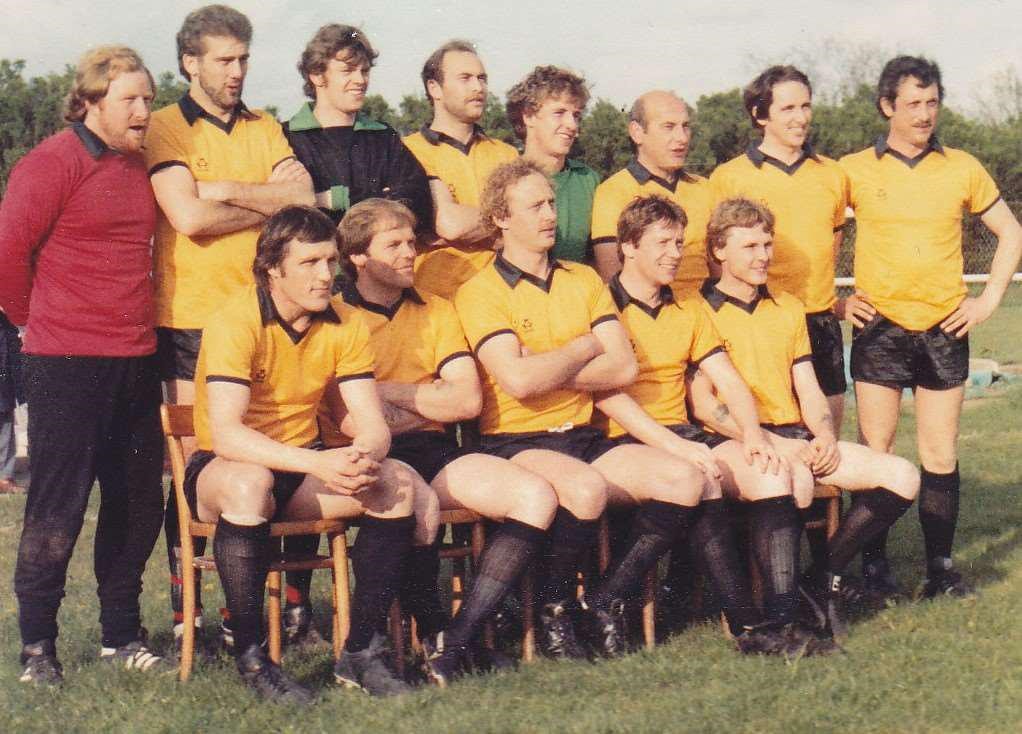 Back row l-r:  Dave Jackson, Paul Edgar, Gary O'Neill, Micky Wills, Richard Heselden, Ken Edwards, Steve Greenway, Alan Payne
Front row: l-r:  Phil Williams, Alan Whitehead, Glen Cooper, Terry French, Neil Adams