Cray Wanderers – Opening of new pitch at Flamingo Park and Legends games
Last Saturday, 2nd November was an historic day for Cray Wanderers with the official opening of the new grass pitch at Flamingo Park. The pitch will be the home of the Cray Wanderers U18s and also the SE Dons.
The pitch was officially opened by (see pictured with Sam Wright) – Colin Hitchins (Cray Valley West), Angela Wilkins (Crystal Palace), Bob Neill MP (Bromley & Chislehurst), Katy Boughey (Chislehurst) and Gary Stevens (Cray Valley West).  We thank our distinguished guests for their time on a wet Saturday morning with a Rugby Union World Cup Final disappointment to swallow to help get the clubs ground plans off and running with football finally being played at our soon to be new home.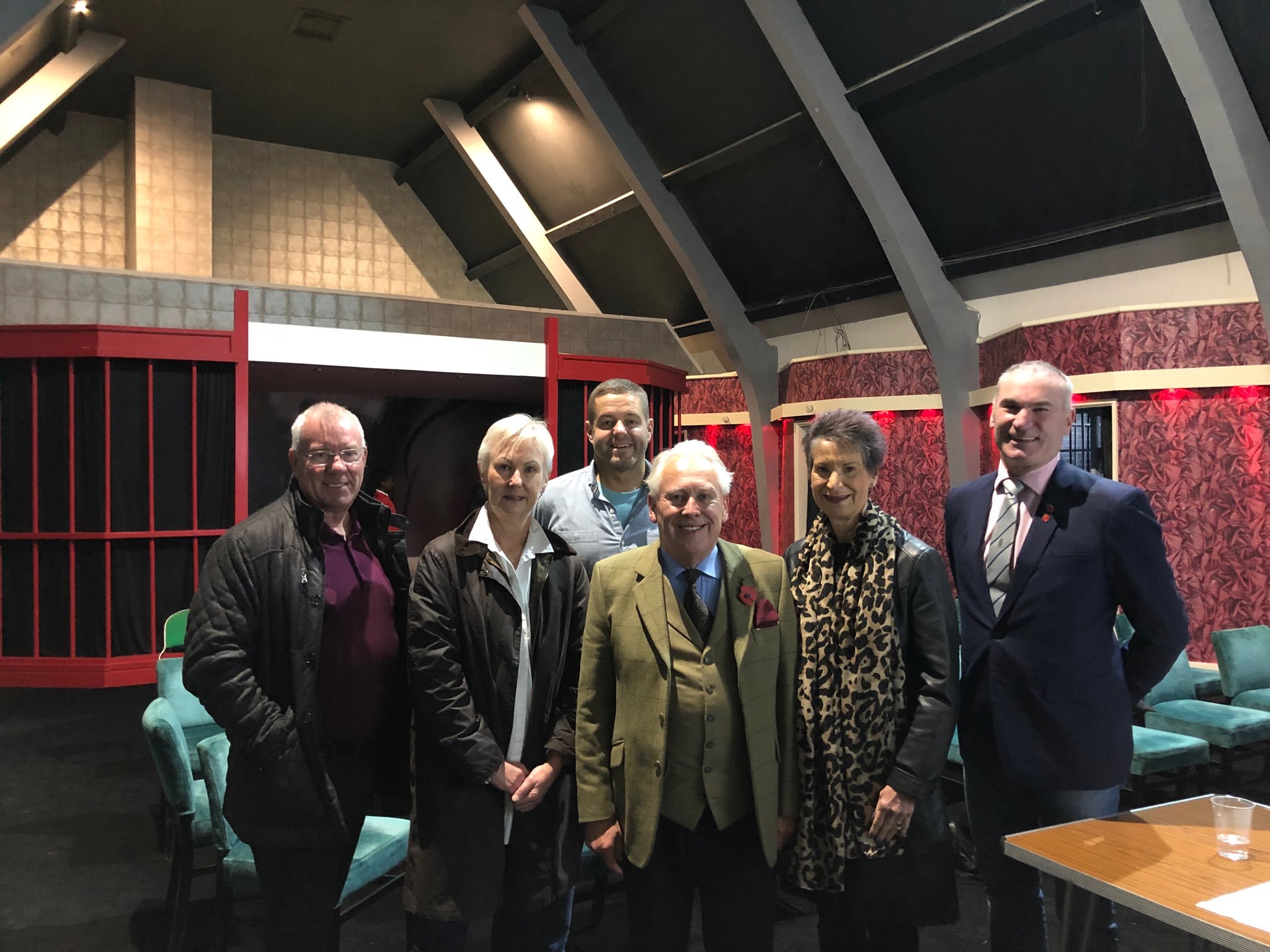 Pic: Ozay Booth  
The day began with the Rugby Union World Cup Final on the big screen while the heavens opened outside and then from 11.30 came three mini legends matches including some of the great names of the past including Ian Jenkins, Jamie Wood, Adam Woods, Simon Osborn, Rob Welch, Danny Chapman, Andy McPherson, Ricky Bennett, Ian Rawlings, Joe Vines, Dino Lyamani, Sam Wright and many more.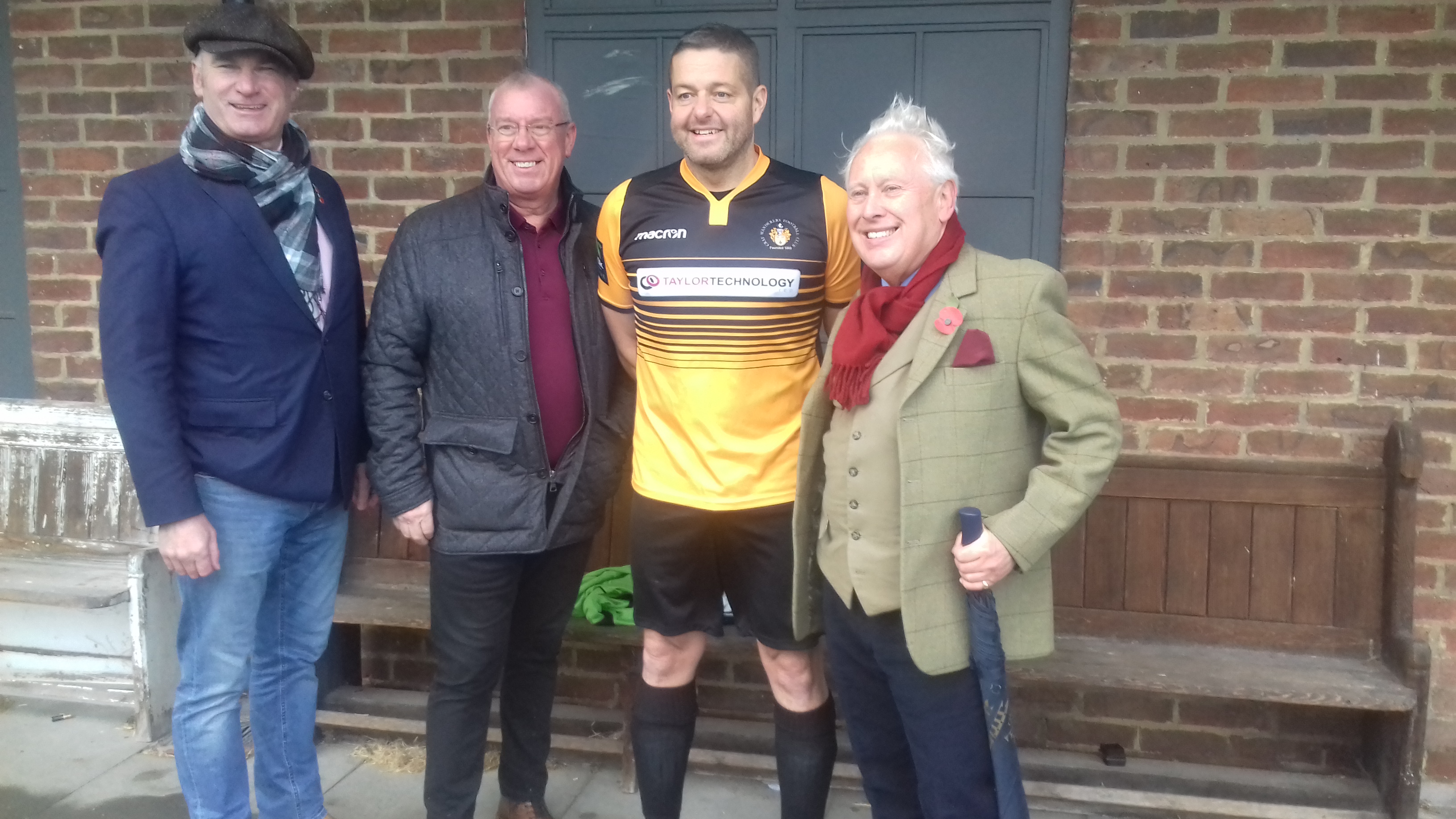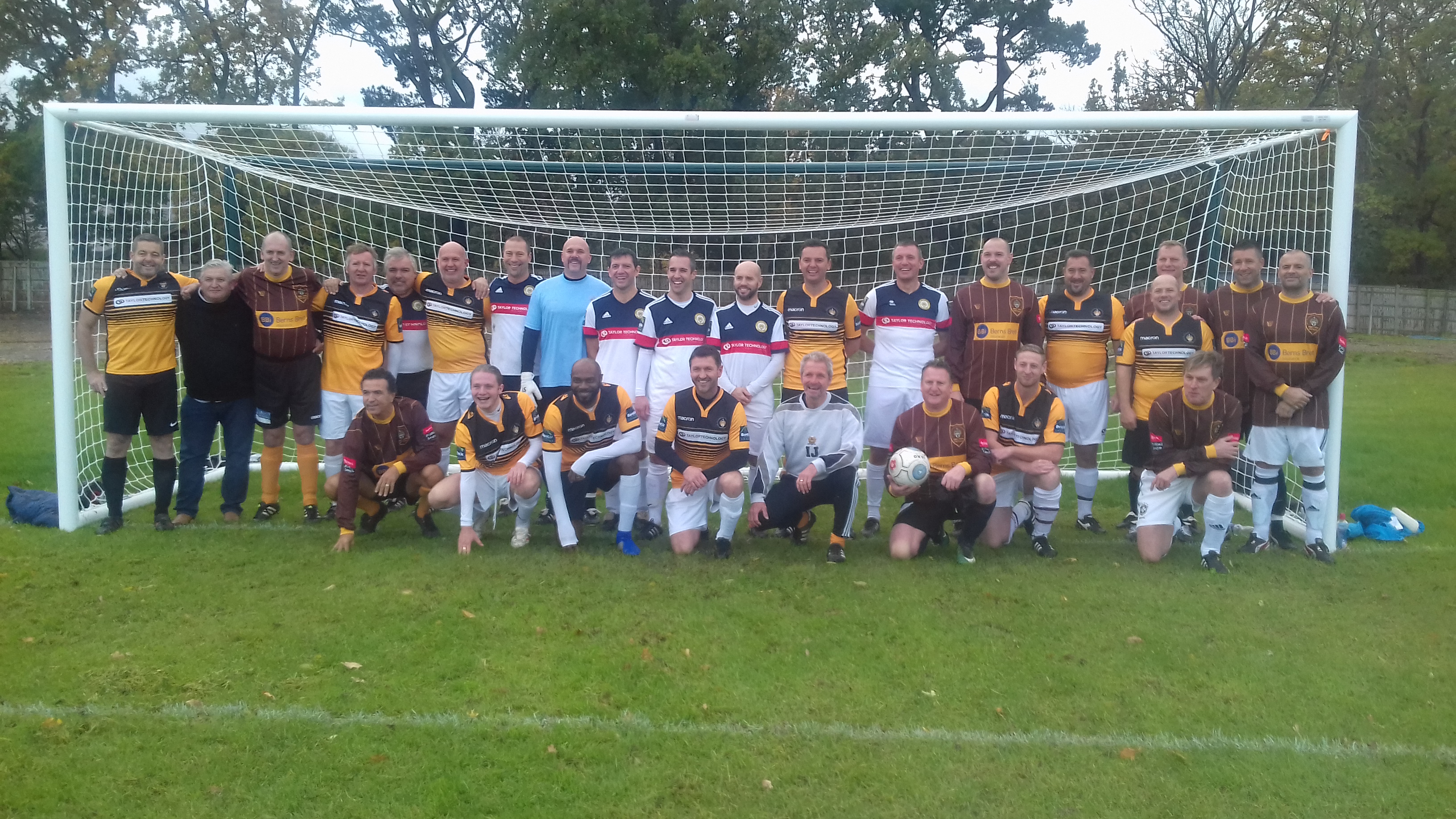 The Cray Legends – Back row l-r, Sam Wright, Paul Blade, Rob Welch, Ricky Bennett, Jon Fellows, Ian Rawlings, Adam Woods, Grant Hall, Barry Smith, Dean Morris, Jamie Wood, Mark Petters, Danny Chapman, Joe Vines, Andy McPherson, Mark Cassidy, Jake Watkins, John Denton, Mark Cooke – Front row – Dino Lyamani, Red Jenkins, Steve Sodje, Simon Osborn, Ian Jenkins, Mark Twinner, Adam Cotterill, Jack Charlton
For the record Steve Sodje scored the first goal for a Cray Wanderers side at Flamingo Park.   The results of the game were – Ambers vs Chocolate (1-1), Chocolate vs Whites (2-0) and Whites vs Ambers (1-1).
We thank everyone who came and took part and now the realisation is that Cray Wanderers have started a new adventure, Early days but the future started here on 2nd November.