Cray Wanderers vs. Bowers & Pitsea, Isthmian Premier – The pre-game thoughts of Neil Smith
Pics: Ozay Booth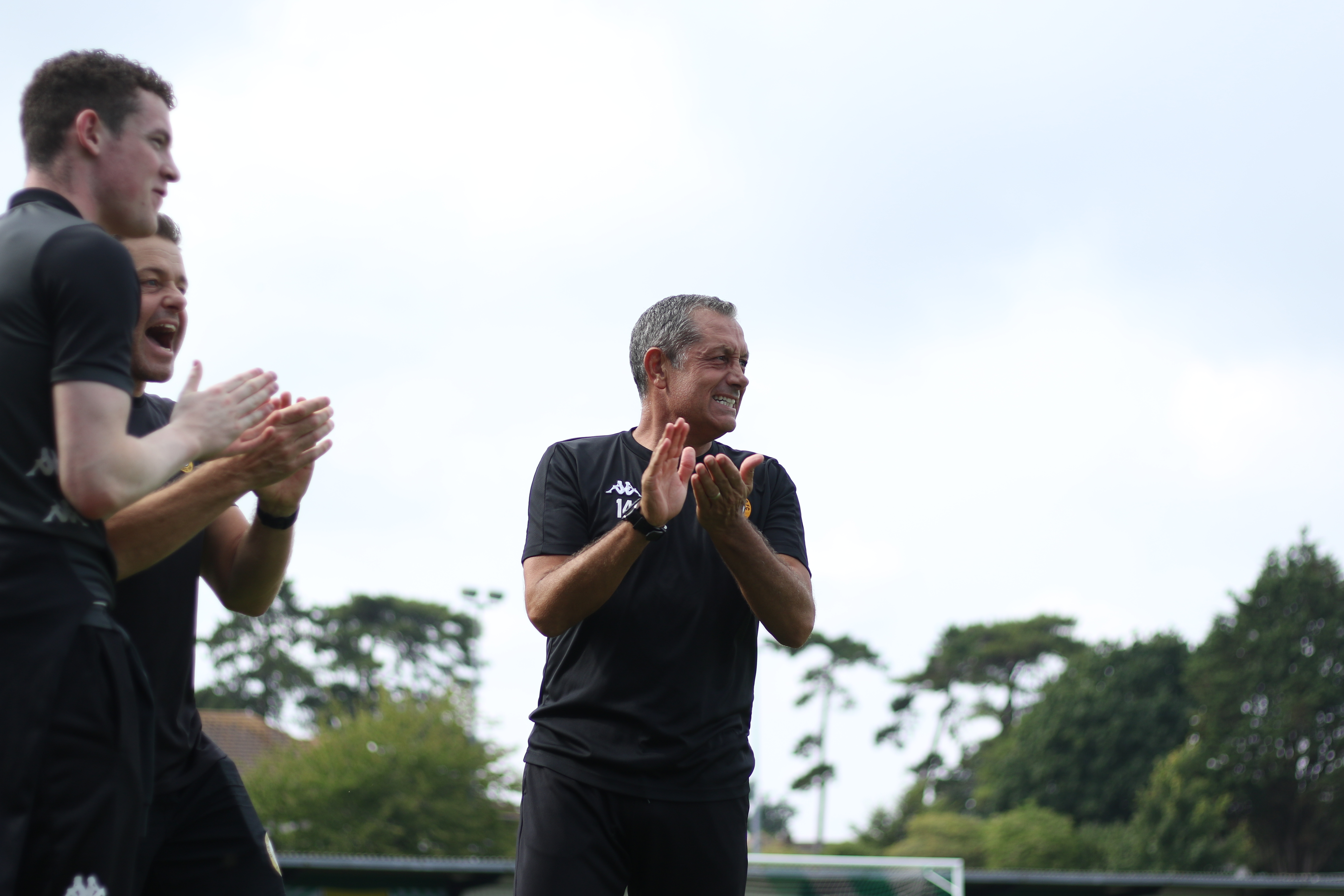 Cray Wanderers play the first Sunday afternoon game of the season today as Bowers & Pitsea are the visitors to Hayes Lane.  Here Neil Smith looks back to an excellent victory at Folkestone Invicta on Tuesday night, a win which moved Cray up to 5th ahead of the weekend's games and the challenge of today.
Hello Neil.  An excellent win for us on Tuesday at Folkestone.  A very difficult place to go and get a result. We produced an exceptional second half performance to win the game.  We did well didn't we when we went 2-1 down as we had to withstand a fair bit of pressure.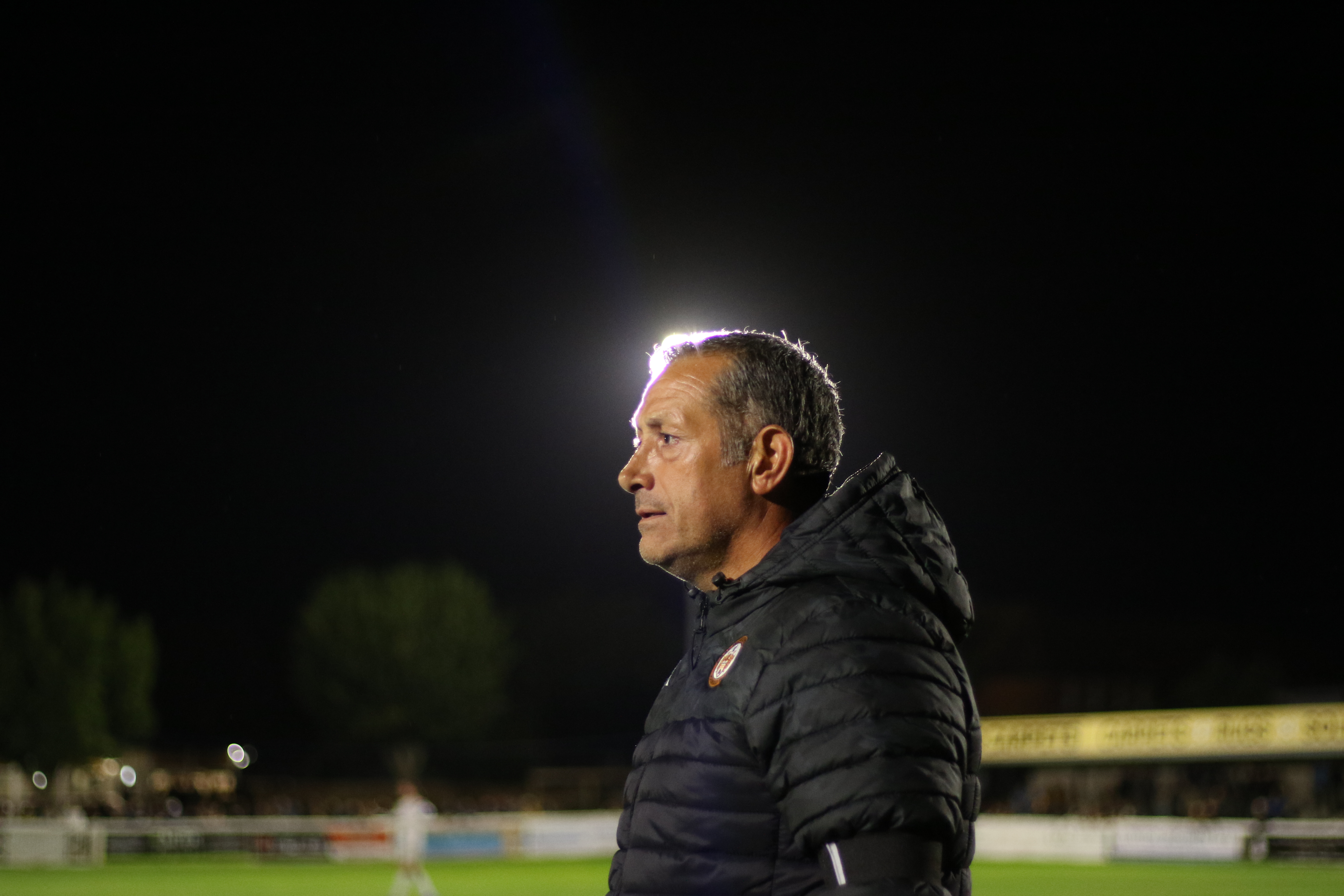 Yes, the fact we lost two players during the first half, Roman Charles-Cook who has come back from a wrist injury, we put Sinn'kaye outside, Harold Joseph comes on and then goes off so it might have been a bit stop start but I thought we deserved to be ahead at times during the first half despite the changes.  Second half we dominated the game and I said to the boys following the Bognor Regis defeat,  was that us or was it a blip.  I'm hoping it was a blip as that was the team I thought I had and know I have got. We can't just do it now and again, we have to produce it every week. 
I agree with you that not a lot of teams will come to Folkestone and win like we did. I look at their players and they are very good so to go there midweek and play that well and win was a great result for us.
Looking back at the game we fell behind to a penalty but got back into it with Tom Derry's first league goal and one his performances have deserved.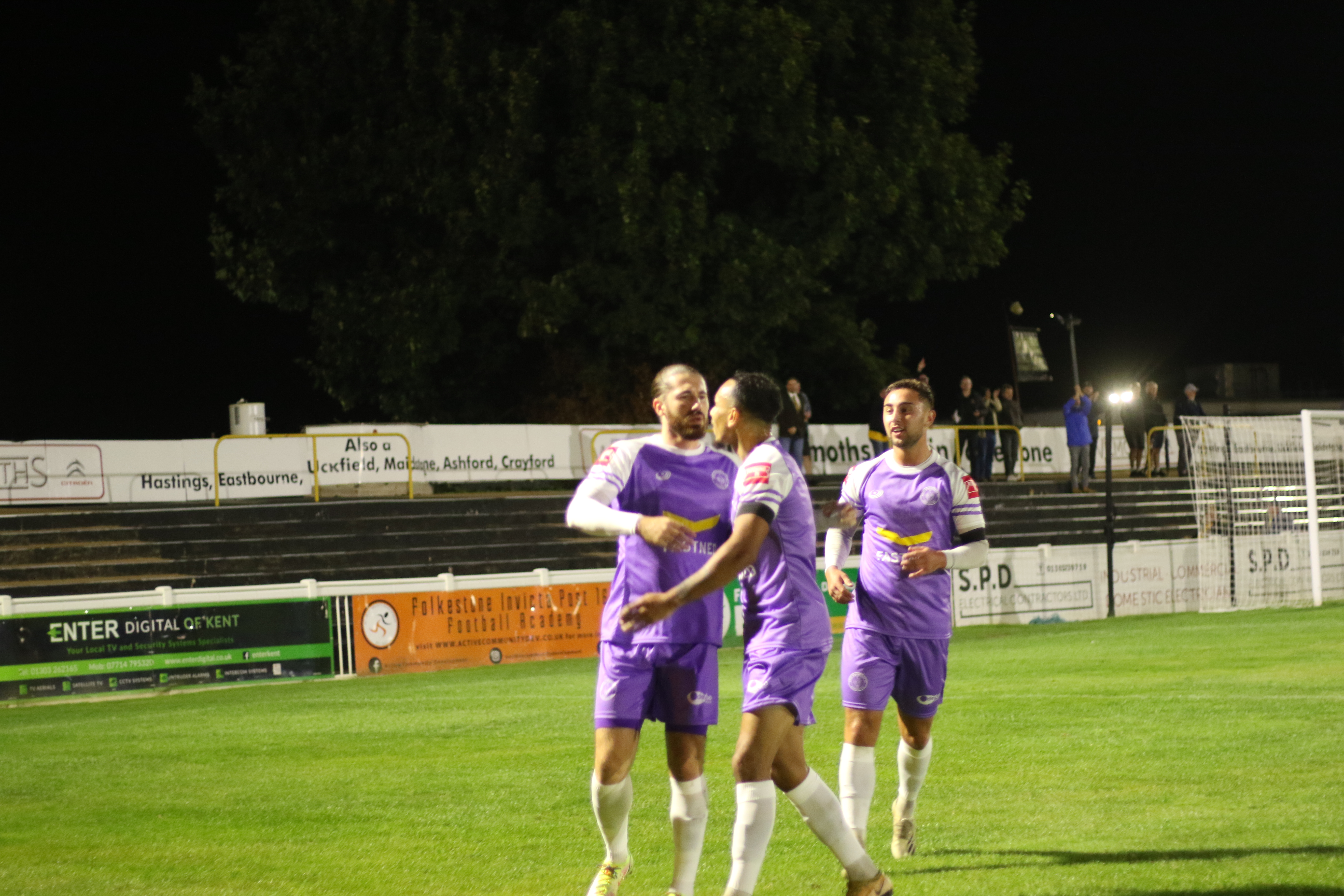 He did deserve his goal and was unlucky not to score a second at 3-2. That was also the Dan Bassett I know and I told him at half time I fancied him to score and I fancied Tom Derry to score too as they have been training remarkably well. They just need that little bit of belief in themselves as I believe in them and the team does, they just have to do it themselves. 
We tie it up at 2-2 right on half time with Sinn'kaye Christie's first goal for the club with a free header and that changed the course of the game.
It was a free header but it is the ball into the box which gives him the free header. From the set play I wanted Jalen to come in front of him because it leaves Sinn'kaye at the far post and it worked.  You can't get on the end of a free header unless there is a great ball into the box.
Second half we have taken more control of the game haven't we and the goal to put us in front from Sam Wood was just class wasn't it.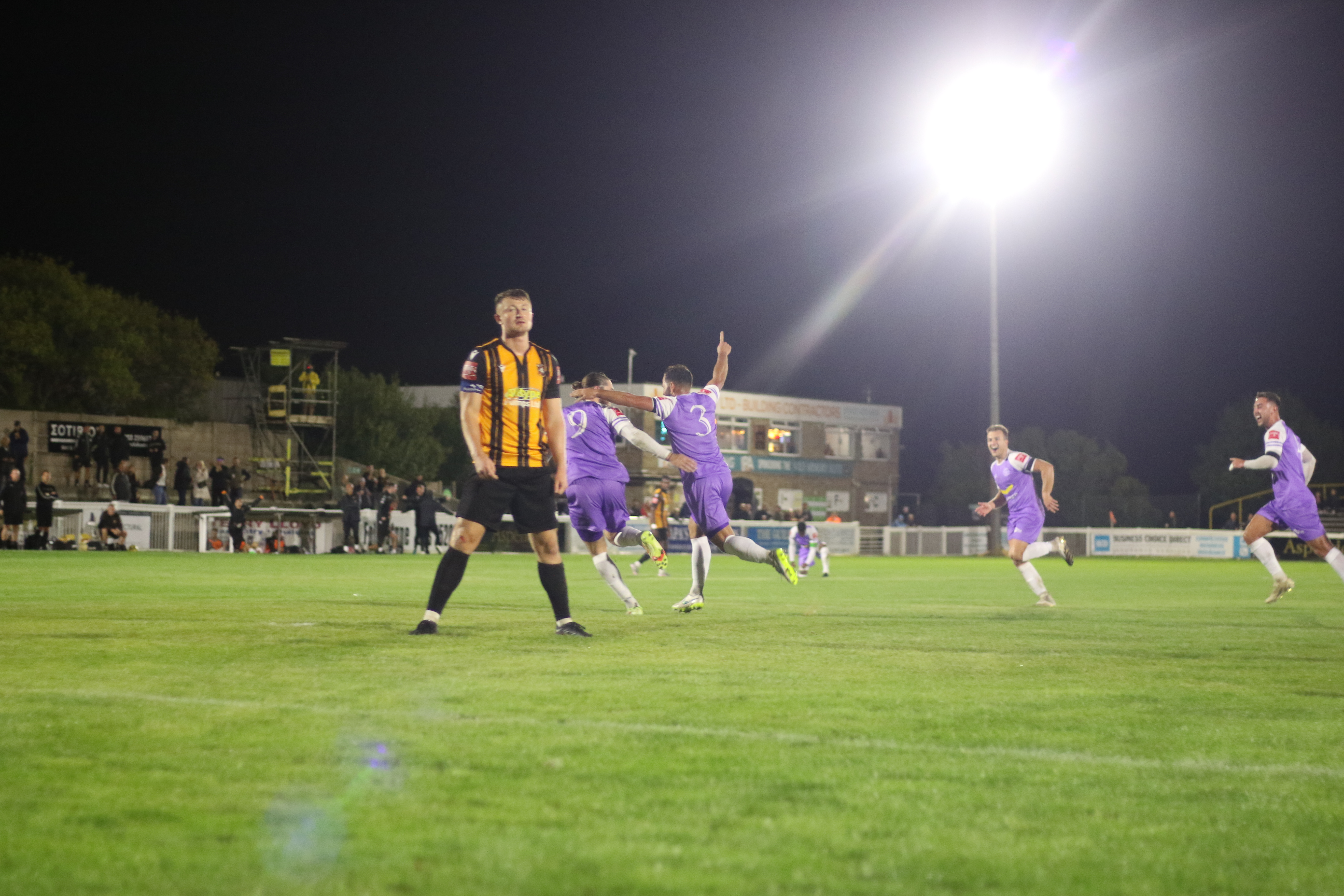 The first half we told him if it was on to come inside and get a shot off. In the first half he was looking for passes and we said get a shot off as he possesses a great shot so when he hit it the strike was brilliant.  Tom Derry almost scored at 3-2 with thirteen minutes to go and if that went in it would kill the game off. You know what we are like at the moment so there is always the chance of an equaliser.  So to get the last goal from Danny was an amazing moment and that meant we saw the game out.
Danny was outstanding, people will want to look at his goals or his forward play but he chased back in the second half and won a ball back when he didn't deserve to and I am going to ask that of every player. We are not going to be shouting from the rooftops we have cracked it because at the moment we are winning one, losing one, drawing one so I need that bit more consistency ahead of a tough game this afternoon
We follow one tough game on Tuesday with another today against Bowers & Pitsea.  They will pose a threat won't they and always seem to be a tough team to play against and pick up plenty of points away from home.
Yes, there are no easy games at all in this division and I don't want people thinking there are regardless of league position. We just have to be at our best every game and I demand that. Last season was tough for us but I want this one to be an enjoyable one. We had a kick up the backside last week in the cup which shook us to the bone which shows we haven't quite cracked it yet but Tuesday was more like us and we showed character to keep coming back to go with the talent and ability we have in the side.