Cray Wanderers look to continue their promotion push on Saturday as Brightlingsea Regent are the visitors to Hayes Lane.  Kick off 3pm.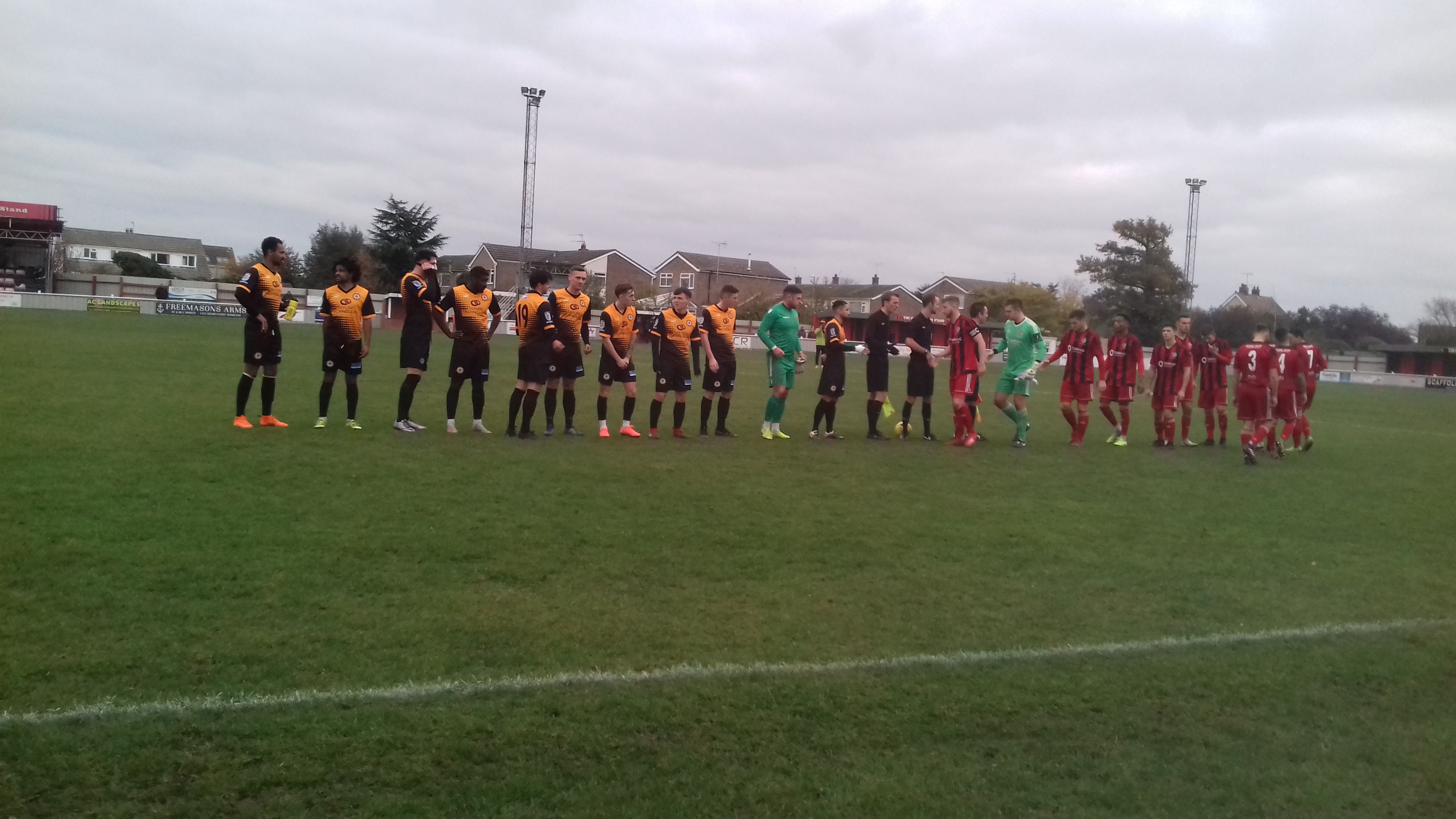 February Manager of the Month, Tony Russell's side continued their unbeaten start to 2020 last Sunday with a 3-1 win at home to Merstham which moved Cray back up to 4th on 61 points.  The Wands are level on points with 2nd placed Hornchurch and 3rd placed Folkestone Invicta and are separated only on goal difference. All three sides are seven points behind leaders Worthing but perhaps importantly are seven points clear of 6th placed Horsham.
The Merstham match saw Cray smoothly race into a 3-0 lead at half time with Joe Taylor scoring twice taking his tally to the season in league and cups to 31. Joe gave a great performance up front and needs six goals to reach 50 in a Wands shirt. Bradley Pritchard scored the second goal five minutes before half time and was his second goal against Merstham this season.  The second half saw Cray in relative cruise control before Merstham pulled a goal back with the last kick of the game.  The main thing at the business end of the season is to win the games and pick up as many points as possible and 27 out of 33 in 2020 has put Cray in the mix with ten matches to play.  The Folkestone Invicta game scheduled for 10th March has been postponed so Cray will follow this match with two more games against sides near the bottom Cheshunt and Corinthian Casuals both away from home.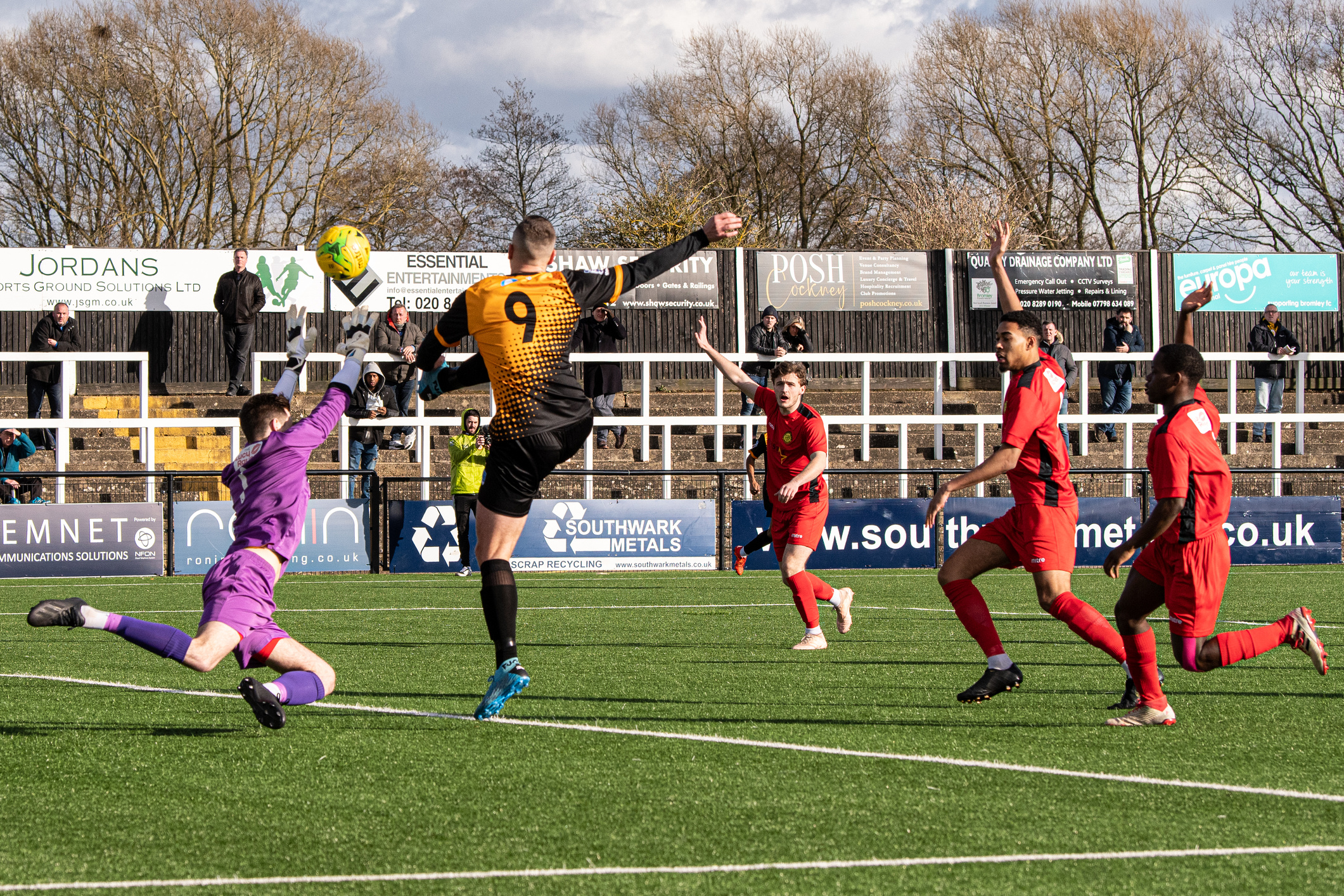 One of the major plusses was that Tony had pretty much a full strength team to choose from which you can possibly count on one hand this season the opportunity to do so.  Tom Phipp played 81 minutes in his first start since February 1st, while Jay Leader after a couple of weeks out following his head wound at Worthing got through a full 90 minutes. Lewis Carey, the winner of the Golden Gloves award for February has been in great form and the consistency of the likes of Tom Carlse, Mitchell Nelson, Rhys Murrell-Williamson, Charlie Allen, Pritchard and Taylor in recent weeks has helped raise Cray to a new level and a highest league position in the Isthmian Premier at this stage of the season.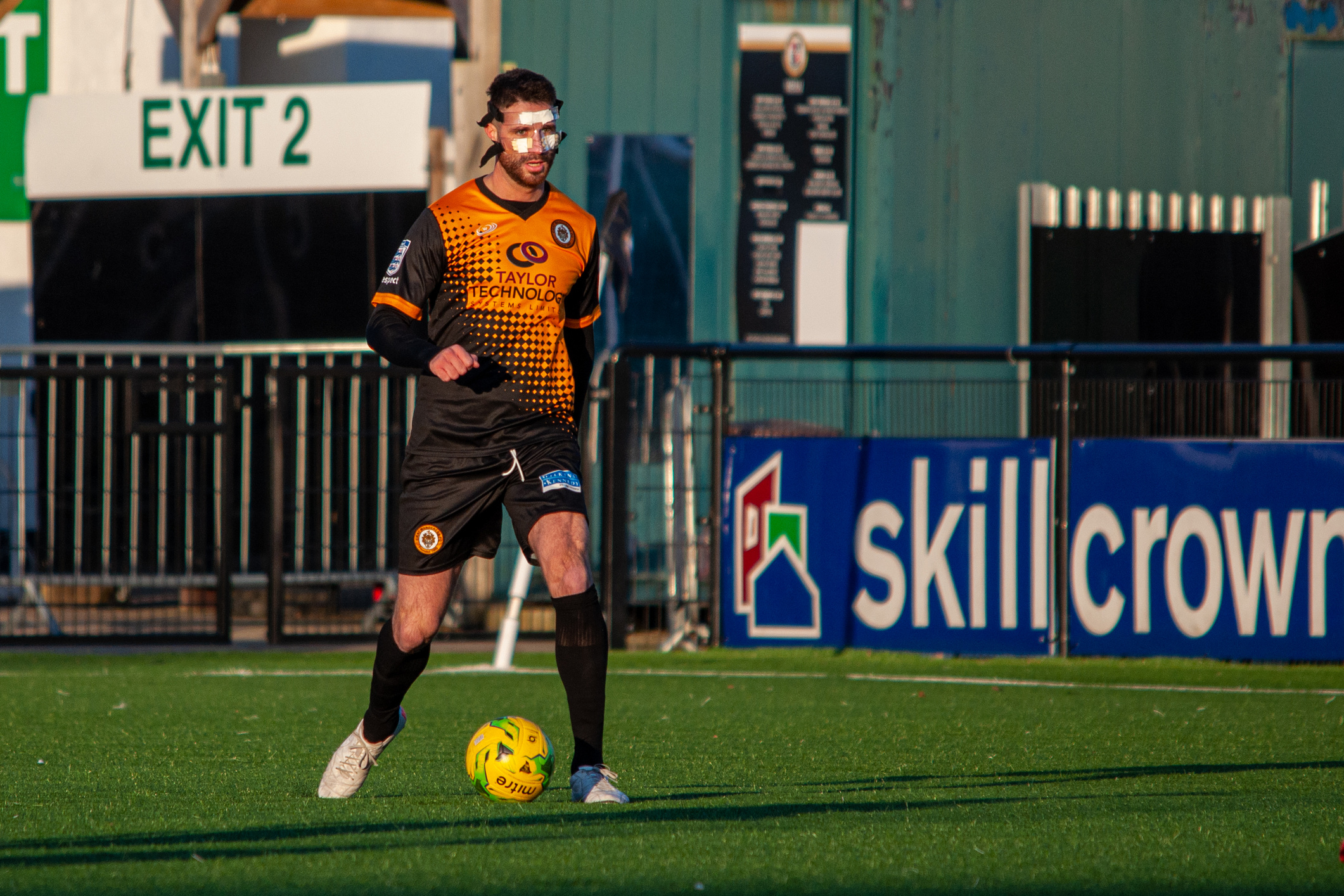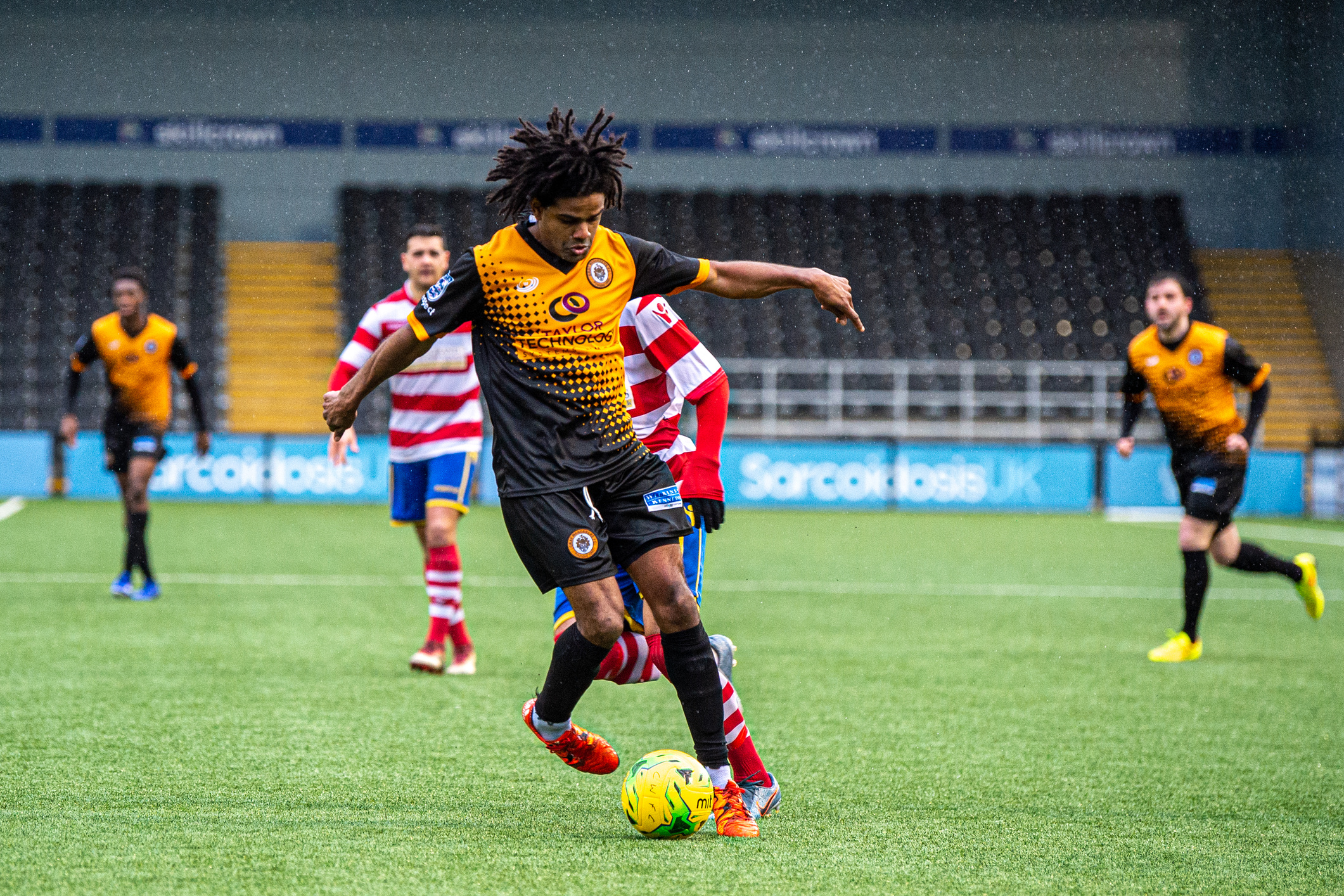 Cray's opponents on Saturday, Brightlingsea Regent may be bottom of the Isthmian Premier but the league is so tight at the foot of the table that Regent on 24 points, a win on Saturday coupled with results elsewhere could push them up to 18th. Currently, Regent are level with Merstham and Cheshunt on 24 points with Wingate and Finchley and Corinthian Casuals on 25 and Bishop's Stortford and Lewes on 28 points so in an nut shell just four points separate 22nd to 16th.
Brightlingsea will be looking to build on the momentum of their last outing, two weeks ago when a Jake Thompson strike helped Kem Izzet's side to a 1-0 win at Lewes, their second away win of the season and helped keep them well in touch for the race to safety and bounced back well from the heavy defeat at Bowers & Pitsea in their previous game.
When the two sides met at Brightlingsea in November, Cray were 2-0 winners after a very strong Wands performance with two first half goals from Joe Taylor winning the game.  This made it three wins out of three for Cray at Brightlingsea.  However, Cray have yet to beat Brightlingsea at Hayes Lane after being beaten in their previous two meetings, 0-3 in the first ever game between the teams in February 2015 and the most recent in January 2016 Regent won 3-2 after Ben Hunt scored twice for Cray but two goals from Russell Malton and a Jake Clowsley strike won the game for Brightlingsea.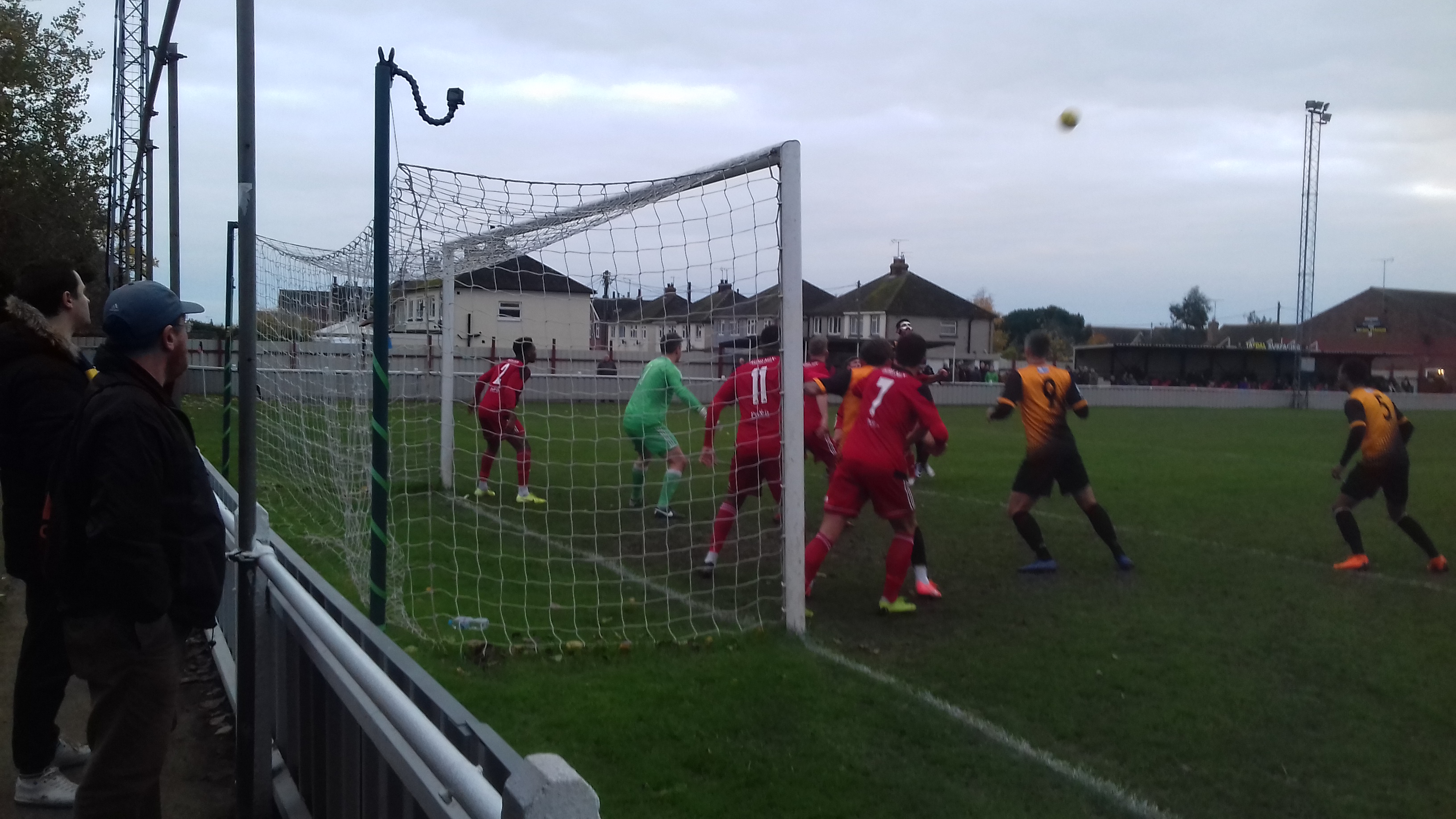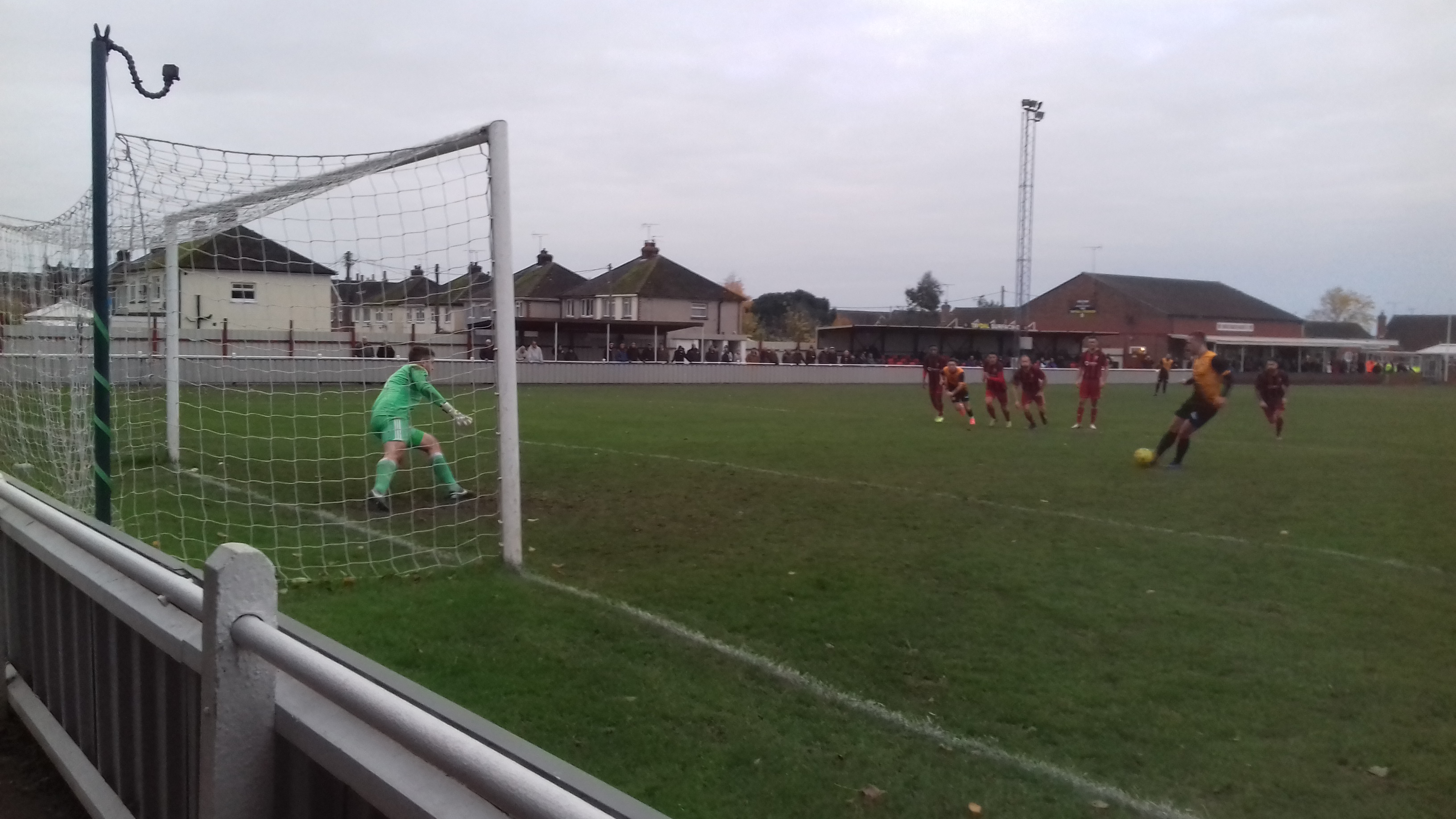 Away from home Brightlingsea have picked up wins at Corinthian Casuals (1-0) and Lewes (1-0).  They drew at Margate (0-0), Enfield Town (2-2) & Wingate & Finchley (0-0) and were beaten at Haringey Borough (1-5), East Thurrock United (1-2), Folkestone Invicta (2-3), Worthing (0-3), Carshalton Athletic (0-2), Potters Bar Town (2-4), Leatherhead (0-1), Hornchurch (0-3), Bognor Regis Town (2-3), Kingstonian (1-2) and Bowers & Pitsea (0-7).
At home Brightlingsea have beaten Hornchurch (1-0), Corinthian Casuals (2-1) and Bishop's Stortford  (1-0), drawn with Merstham, Wingate & Finchley, Cheshunt, Folkestone Invicta, Potters Bar Town and Margate. They lost at home to Bowers & Pitsea, Horsham, Lewes, Enfield Town, Kingstonian, Cray Wanderers and Worthing.  They do have cup ambitions still and are in the Quarter Final of the Isthmian League Cup after beating Histon and Enfield Town and travel to Folkestone Invicta on the 10th March.  Joint top scorers in league and cups are Romario Dunne and Billy Hunt with 4 goals.
Brightlingsea Regent were formed only in 2005 following a merger of Brightlingsea United and the youth club Regent Park Rangers.  Brightlingsea United had been playing in the Essex and Suffolk Border League (Step 7) at the time of the merger.  The original club were founded in 1928 and had played in the Essex and Suffolk Border League until 1972 when they joined the Essex Senior League. They won the Premier Division title back to back in 1988-89 and 1989-90 and went on to the Eastern Counties League gaining promotion to the Premier in 1990-91.  In 2003 they left the league and two years later they began again as the new Brightlingsea Regent club.  They won back to back promotions and in 2010-11 won promotion to Division One of the Eastern Counties League.  In 2012-13 they achieved another promotion to the Premier Division and the following season finished runners up and were promoted to Div One North of the Isthmian League where they met Cray Wanderers for the first time.  They twice came close to reaching the playoffs before in 2016-17 they won the North Division title and gained promotion to the Isthmian Premier.  They finished 20th in their first season at this level but comfortably clear of relegation and last season finished 13th, their highest ever league placing.
Cray have just four more home games to play so not many more chances to catch the Wands this season and should be another cracking game.  Admission costs: £10.00 adults, £5.00 concs. The Football For A Fiver offer continues to the end of the season for season ticket holders of Premier League/EFL/National League clubs on presentation of a valid ticket.  Programmes: £2.00, Golden Goal: £1.00.  Cray Wanderers have had a superb season so far but there is still more to come and why come along for the ride.