Cray Wanderers vs. Cheshunt – The Pre-Match thoughts of Tony Russell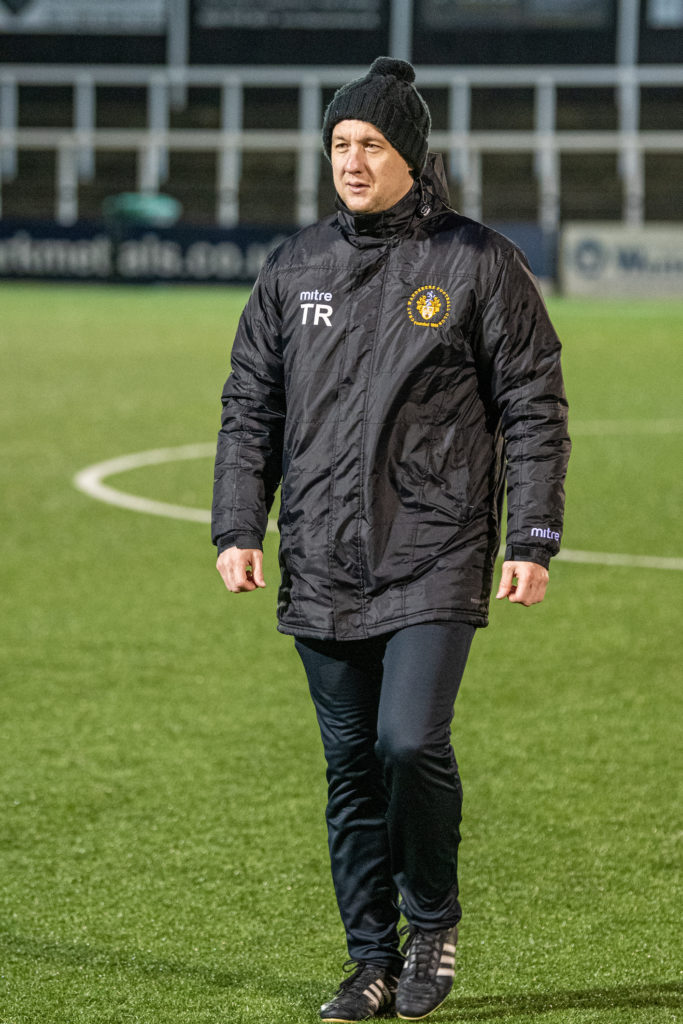 Cray Wanderers made it four games unbeaten in the league following an exciting 2-2 draw with Worthing on Saturday. The point keeps Cray in 7th place and just outside the playoff places. Here Tony looks back on the game and its dramatic finish, the injury situation, a temporary arrival and a look ahead to Cheshunt and a match against one of his early managerial inspirations.
Another thrilling match Tony against Worthing with plenty of twists and turns and a remarkable finish.  Did you think a draw was a fair outcome as Worthing manager Adam Hinshelwood claimed or were we a little hard done by?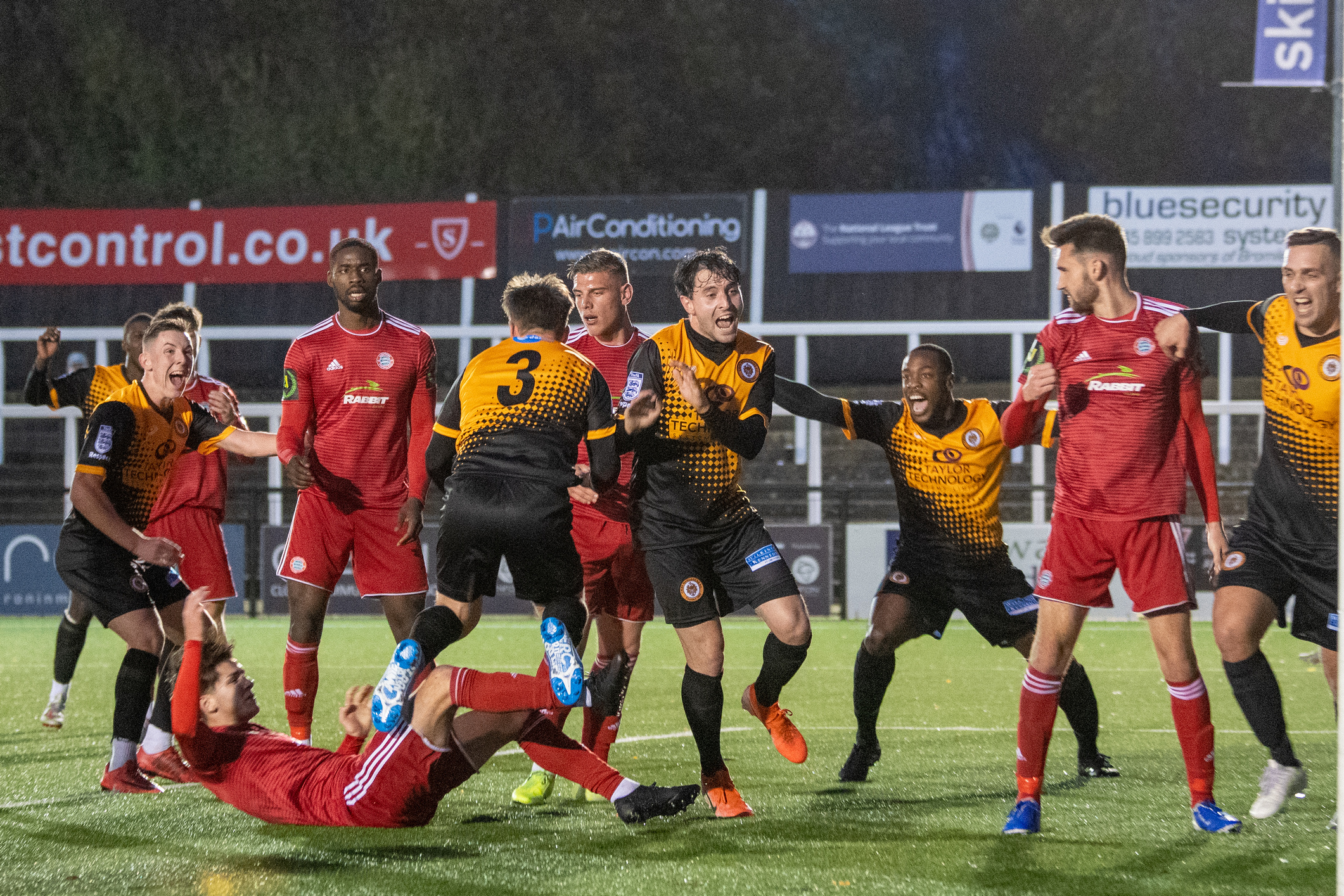 I thought we just edged the game to be honest but I can see where he is coming from as they certainly played their part in the game. Both sets of players respected the managers in terms of the way they wanted to play which made it a nice, open game with plenty of attacking play and high level of skill from both sets of players.  I thought a couple of key decisions didn't go both sides way, ours was the disallowed goal from the corner.  We've watched the video back and there was no-one near the keeper and it's gone through his hands while our equaliser in the last minute they can lay claim to a push in the back on their no 8 who puts through his own goal.  We've had the Ben Mundele chance before Worthing go in front when he put the ball wide of an open goal from an angle and second half I don't remember Worthing testing Lewis Carey much.  It was a point gained and in no way did we dominate the game, we had more of the ball but they were very energetic and well coached and I enjoy those sort of games.  We had to work hard to try and press them and they tried to do the same to us and it nearly worked in the first half.  Then Bradley Pritchard has robbed their player and gone through on goal and the defender got back and made a superb tackle rather than give away a penalty.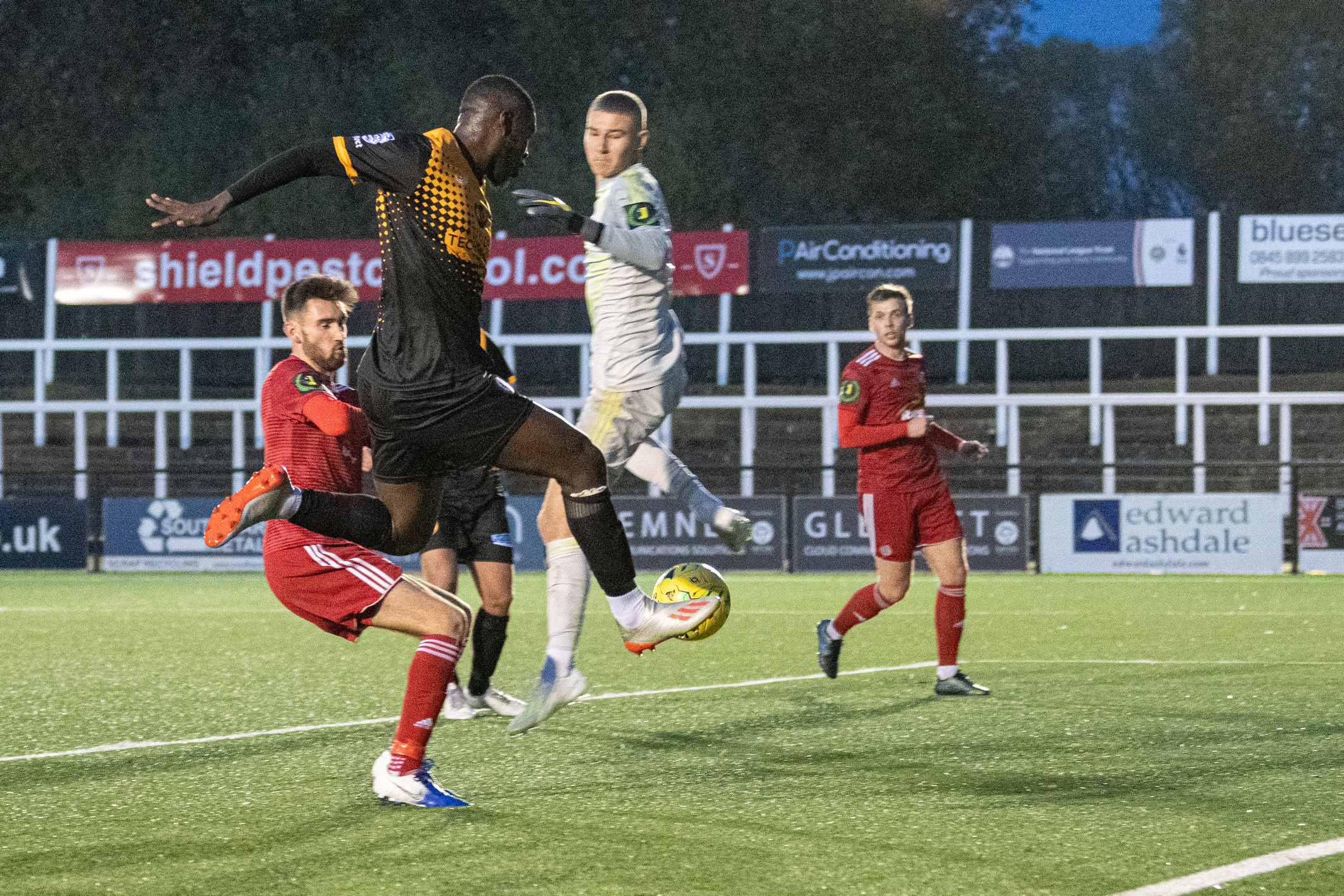 The first Cray Wanderers goal was superb and a perfect example of playing out from the back and making it tell with a goal. Even Adam Hinshelwood rang the praises of that goal and it isn't one you get too often at this level of football is it?
It was funny as I think Charlie Allen was down injured at the time and we were a man less and I didn't think Lewis realised, and we've gone forward from the back and they've cottoned on to that  so the overload which was working earlier was no longer there and they have pressed us and it was 1 v 1 so forced the boys into playing one touch football, we were in our own half down the left and then five one touch passes later we are into midfield, switched the ball out to Feds and he's got it out of his feet, pushed it past the fullback and whipped a cross into JT who has crashed the ball into the net.  It was a great goal.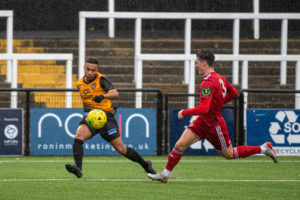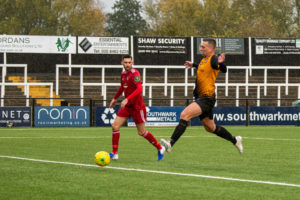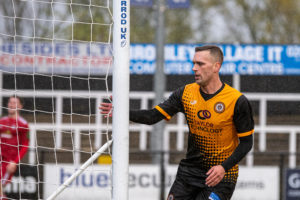 I thought their equaliser was a great goal too to be fair.  We've just finished a video session and spoke about it, it wasn't just the finish, they've worked it well and the right back has played a great ball into the box, Ricky Aguiar who is on the move shooting across our centre-half to score the goal. Sometimes we pick the bones out of goals we concede and moan about them but on this occasion you just put your hands up and say well done.  Great movement, great finish, credit to them for that.
As well as that there was the Pritchard chance I mentioned earlier when the defender has made the last ditch tackle and also Geofrey Okonkwo header from five yards which went wide at 0-0. That's why I thought we just shaded the game in terms of chances.  I thought we were the better side first half, they had a good twenty five minutes second half and we came on strong at the end and we looked the most likely winners and their goalkeeper has caught under the ball and Ben just has to sidefoot the ball in he puts it wide.  They go down the other end, Lewis Carey who has probably been one of our best players all season has just had a moment where he has dropped the ball and they score from it.  If the first goal was a good goal then they couldn't really lay claim to that one and was scruffy and uncharacteristic on Lews part. I said to him that is the world of a goalkeeper, sometimes you make just one mistake and doesn't always lead to a goal.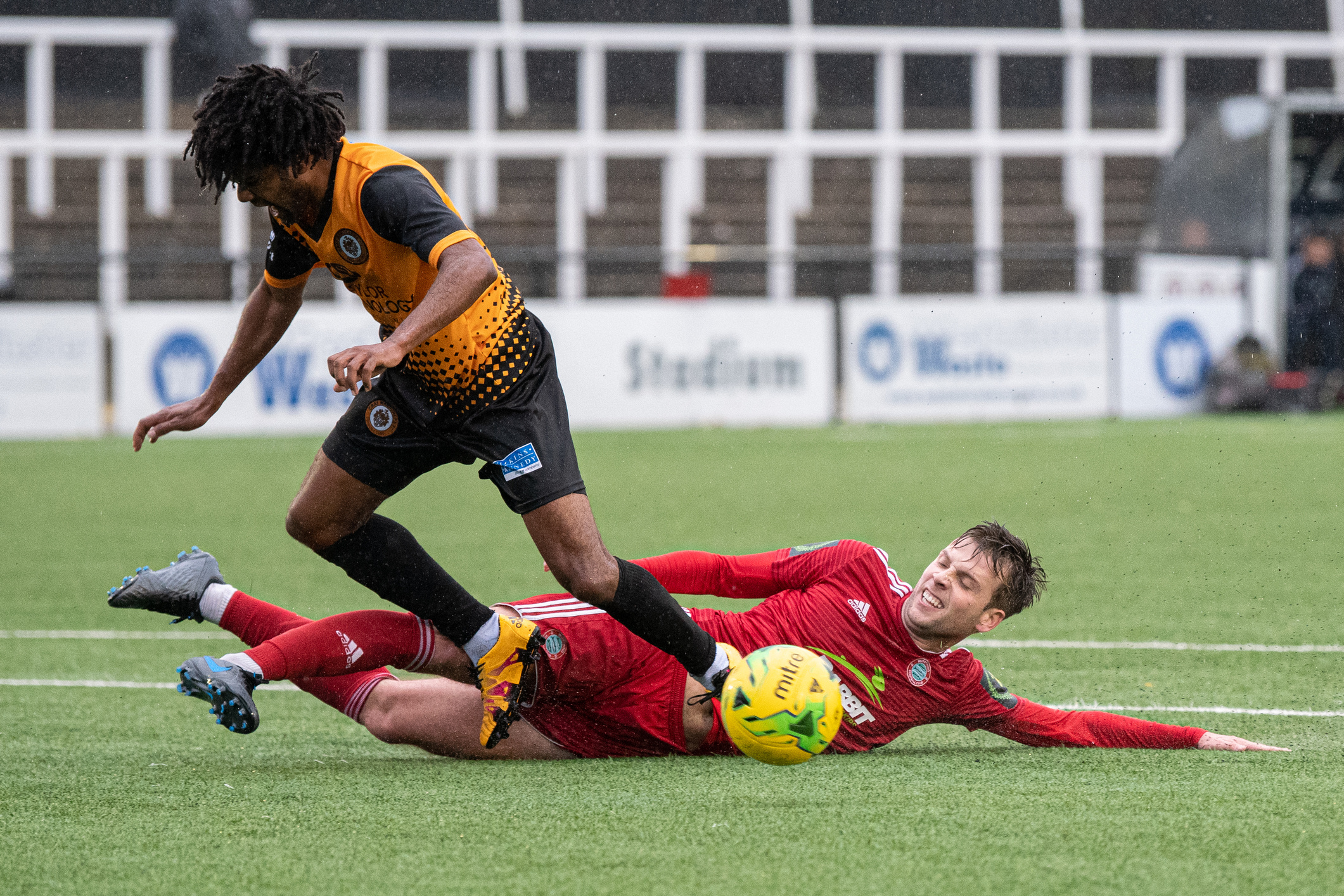 Once again though despite falling behind for the fourth game in a row we've bounced back quickly and although Worthing disputed the corner award we deserved that bit of luck didn't we?
Was it a corner? I don't know if I'm honest but I've watched it back and Tom Carlse has pushed their guy in the back who after being shoved inadvertently puts the ball into his own goal.  We certainly deserved the luck on that one as earlier we had one where the goalkeeper has missed the corner and gone straight in. The keeper has made a mistake but the ref just assumed there must have been a foul which there wasn't.  For our second goal ok, there was about 20 bodies in the box and easy to miss but to have the ball go straight in and not give it and then try to justify it by naming a player who was nowhere near the keeper was baffling. I thought we did enough to win the game but Worthing are a good side and I said at the end to Adam, I enjoyed it and those sort of tactical games, almost like a game of chess, they make a move and we are reacting and then they are countering. Worthing have worked out that Geofrey was a young player, playing because Mitchell was suspended and they started letting him have the ball and stopped Jay Leader from having it and pressed him and he did well and was a big moment for him and stood up to it and will learn from that.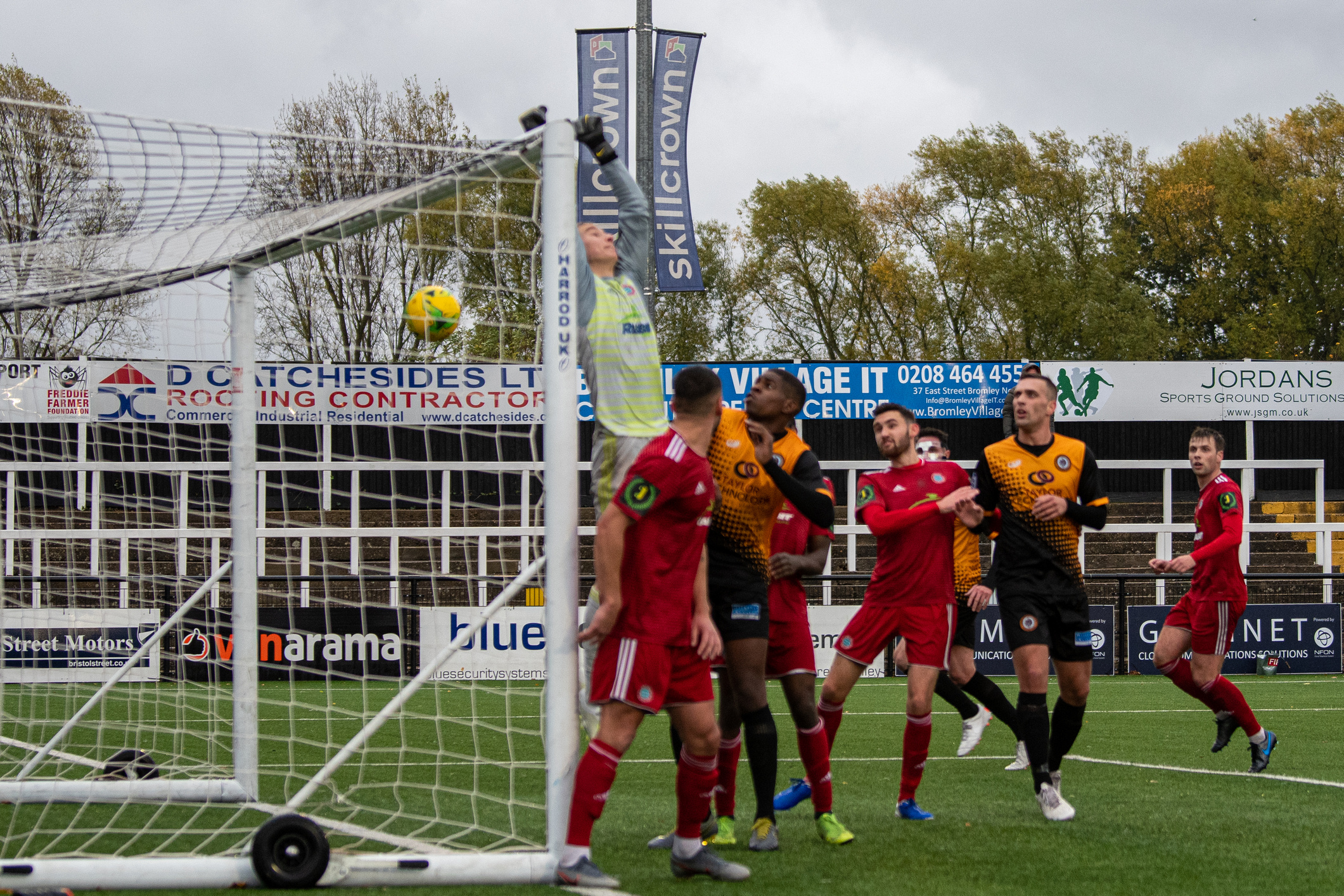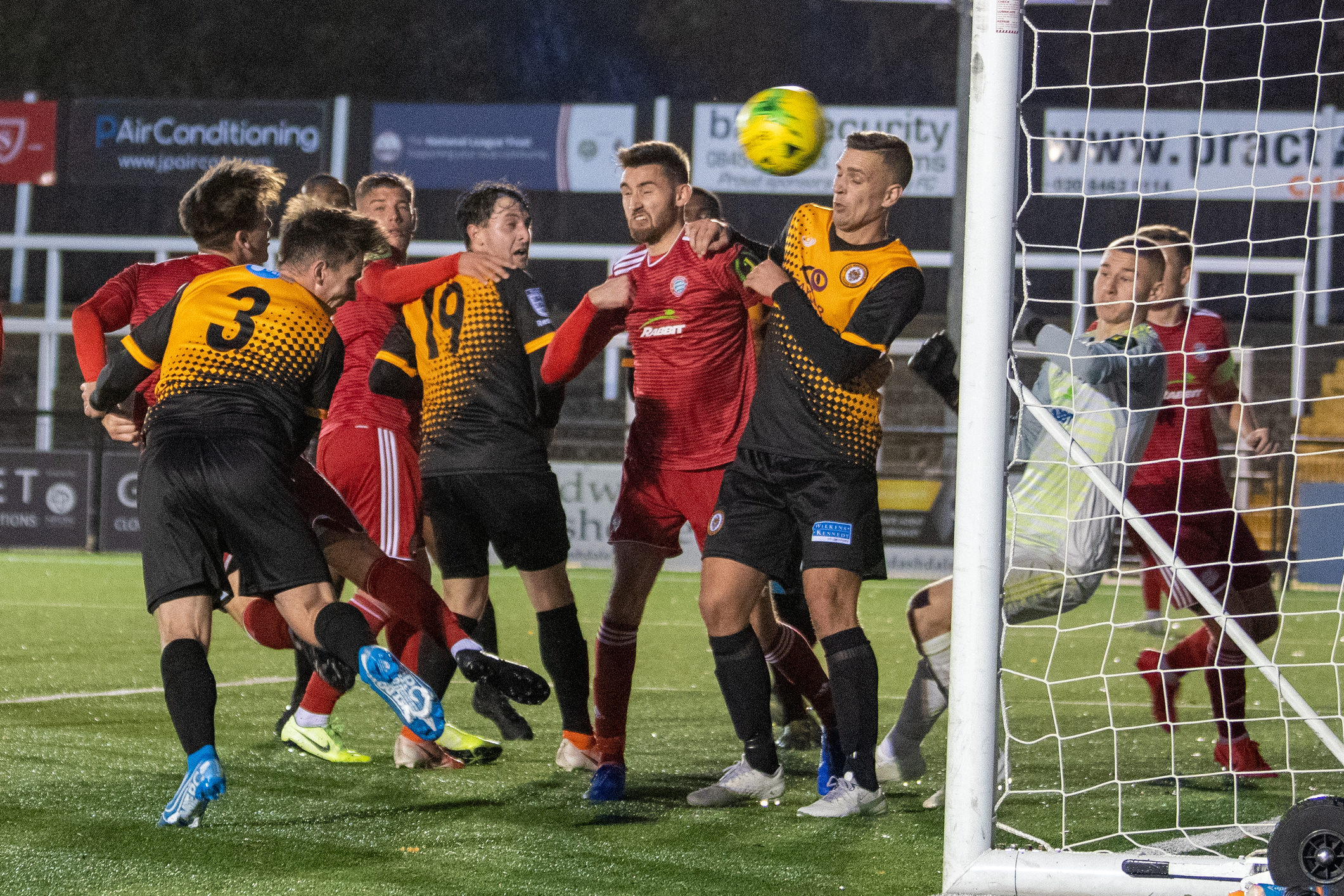 The biggest disappointment is that we've come off the back of some tough fixtures over the last six weeks, often with three matches a week and we've stacked the games up a bit after the FA Cup run and through that we've had another couple of players pull out during the game with injuries.  We had a good meeting on Monday night and the players mentioned they were tired and Ally is busier than ever because two players have pulled out with hamstring problems and another with a hip- flexor. We don't have the biggest squad but it is important to improve things next year where we can perhaps manage the fixtures differently to save burnout.
You alluded to the injuries during the game to Tom Phipp and Jerome Federico. Are these likely to be long term as we also have Tom Murphy out as well?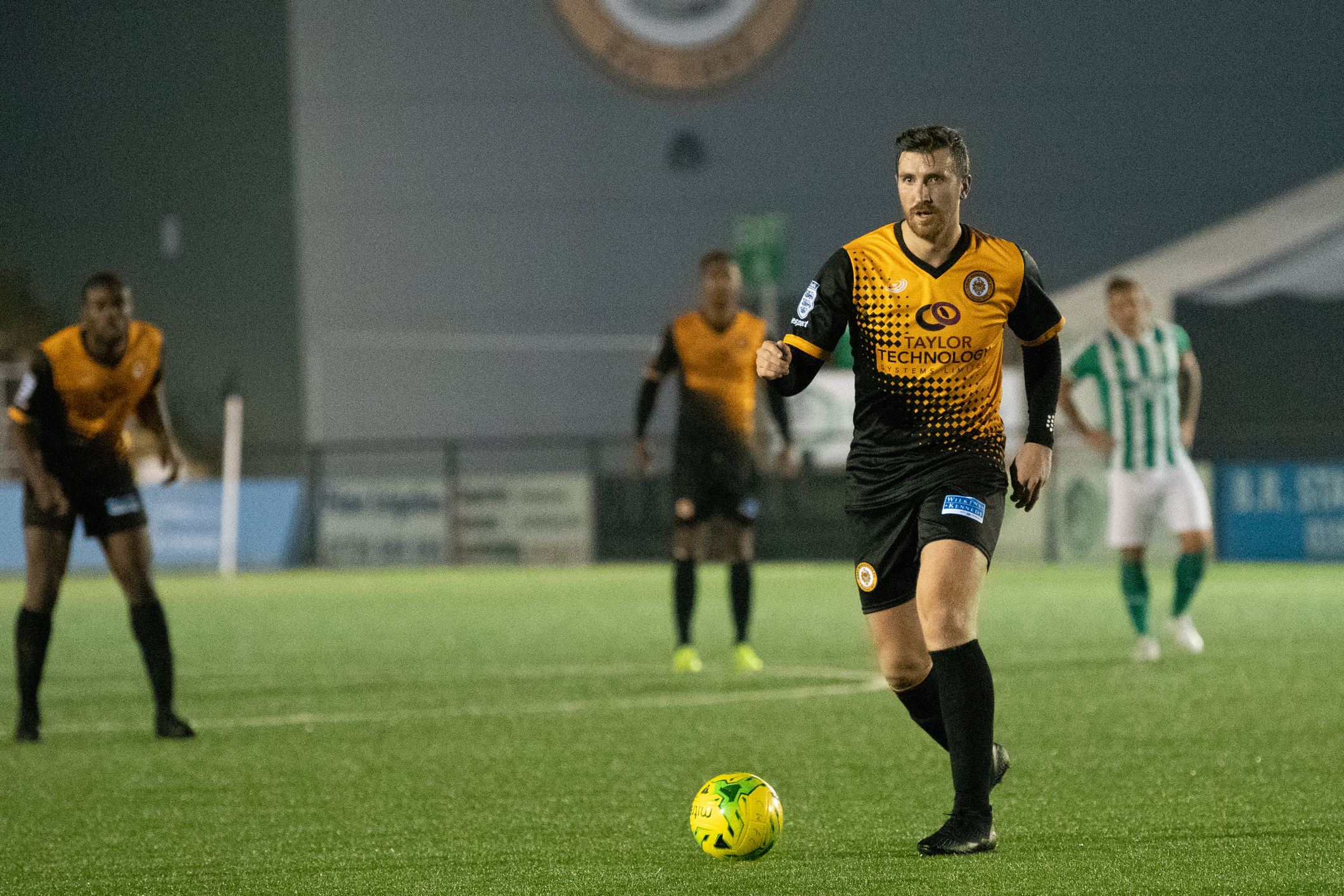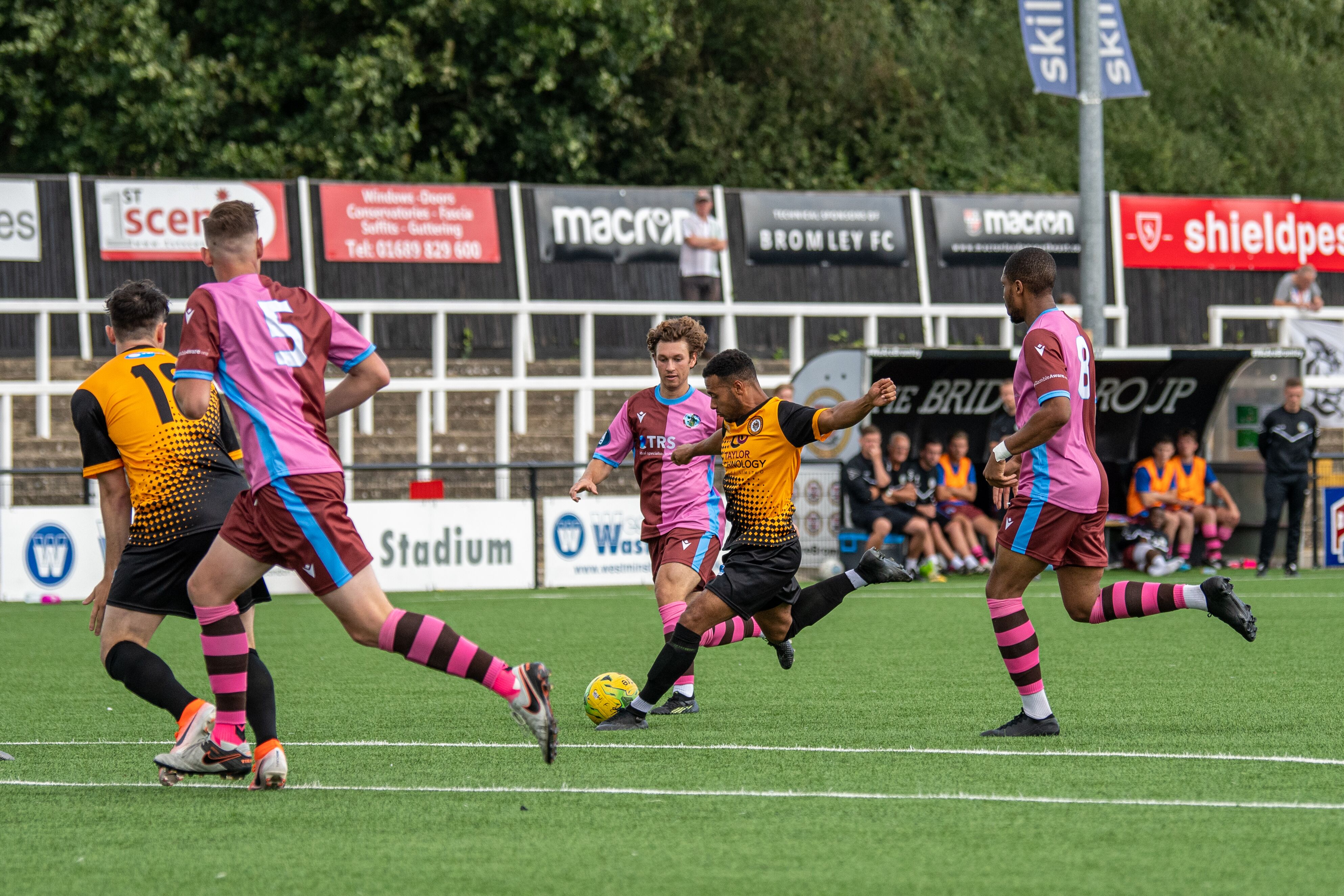 For Tom Phipp it is a hamstring injury but not the same hamstring as before and Feds is a hip-flexor. These are fatigue injuries and muscles are being worn out. You have to remember these guys work eight hours during a day time and have been playing three games a week plus the travelling involved.  With Tom Murphy as well we are likely to have players out for a period of between 3-6 weeks.  So now we have had to decide whether to bring someone in on loan which costs money and to get bodies in.
We've had a look at the stats and had a review with the players and had a nice open conversation about how the season has gone on a personal and team level of performance.  Out of 20 games the side has had to be changed fourteen times due to injuries. So only six games in all competitions that we've not had to change the side for the following game and only two where everyone has been available. It makes it even more remarkable that we find ourselves in 7th place in the table.  Horsham who are 2nd make very few changes each week which has helped them. Injuries are part and parcel of football but it would be interesting if we didn't have the injuries where we would be in the league. However, it is still early and we've got high aspirations for this league.  We have an opportunity this season to have a go at reaching the Conference South. In the grand scheme of things as a club we've never done that and our highest ever league position is 9th.  We are currently 7th, two points outside the playoffs with a side stretched but we have to be optimistic and on the verge of something big.
We have worked on a deal to get a player in due to the injuries and only have Andre and Ben fit out wide and we have signed on a three month loan, Joel Rollinson from Stevenage, a player we really like who went on loan to Eastbourne Borough last year and did well for them and should be in the squad for Saturday.
Looking ahead to Saturday and the visit of Cheshunt, another side who came up last season from the South Central Division in the playoffs. We've had some good battles against Craig Edwards' sides in the past when he was Billericay Town manager. This will be a different type of game to Worthing won't it?
I like Craigy a lot. I remember phoning him years ago when I got my first job at Erith Town scratching around for players and someone said phone Craigy as he knows everyone and I spoke to him for about half an hour on the phone, he gave me the time of day and I never forget things like that.  He is a good guy and he will have his side fired up. They will make it ugly and do what they have to do to win the game as they are scrapping for their lives as they are on a bit of bad run. It will be a contrast of styles and his sides are always big and strong and committed and we have to stand up physically. If we don't we will get beaten and they won't lie down for anyone and a good test for us.
We're coming to that part of the season now where we've played most of the top teams and perhaps been unlucky not to have picked up more points in those games and we have a good opportunity in the next four games even though they are hard matches to accumulate some points. Any team in this division is capable of putting a good run together, like Dorking Wanderers last season who had a slow start and won ten games in a row around and after Christmas and that broke them away from the rest.  The league is currently crying out for someone to put a run like that going as no-one is really breaking away.  Can we be that team? I don't know but I do know we are playing well. If we continue to play well results will look after themselves. We do need to be a bit sharper in the final third, and score more goals when we are getting on top. We also need to defend better when the opposition have good spells as all teams in this league will have them during a game and we are conceding too many goals in big moments.  We've had a nice clear week this week, had a good training session and working on what we want to implement on Saturday and hopefully give Ally a quieter time and no more injuries.