Cray Wanderers vs. East Thurrock United – The pre-game thoughts of Neil Smith
 Cray Wanderers final home game of the season is a crucial clash with East Thurrock United with both sides looking to avoid relegation and separated by one place and two points going into the game. Here Neil Smith looks back to the last home game vs Hornchurch and the Good Friday trip to Enfield Town and a remarkable league debut and his thoughts on tonight's high stakes match.
Hello Neil.  Firstly let's look back to the home game with Hornchurch on 10th April. If anyone looks at the result from that game and a 0-5 defeat the first thought would be that it was a bit of a pasting but that wasn't really the case here was it!
No definitely not it was anything but that. The first fifteen minutes I thought we were very solid and their first goal was against the run of play to be honest. Then we saw the game out to half time and then we turned around and said let's get at them. The first fifteen minutes of the second half I felt we did that and deserved to get a goal from that spell but we couldn't find the goal we needed and Chris Dickson was unlucky when he went round the keeper but his shot was cleared off the line.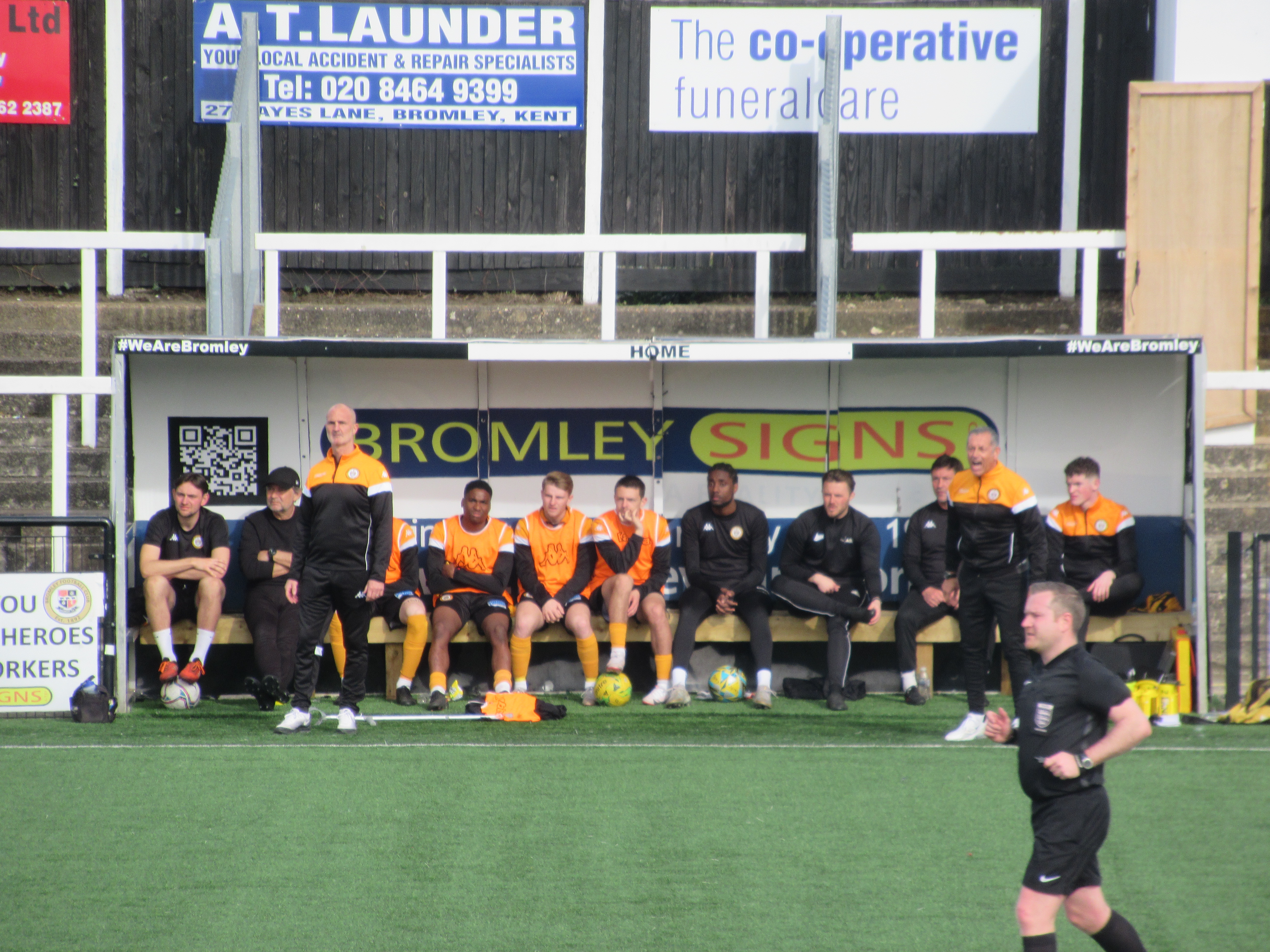 We missed a chance and they went up the other end and scored a second but the boys didn't give up and we had a goal disallowed.  Hornchurch then made it 3-0 and I took a chance to give some young players a run out as I hadn't seen Harvey Browne play and also Saul Kader came on and a chance to look at them in case they are needed for the final games.
Our goalkeeper Max Huxter was injured during the warm up but played, Denzel Williams also was injured in the first half and had to go off so you couldn't write the script for us at the moment and you have to say where is your luck?
Hornchurch were very clinical with their finishing in the game and also were able to bring on a couple of experienced subs to see them over the line. Are these things that run for you when you are at the top rather than those sides near the bottom of the table?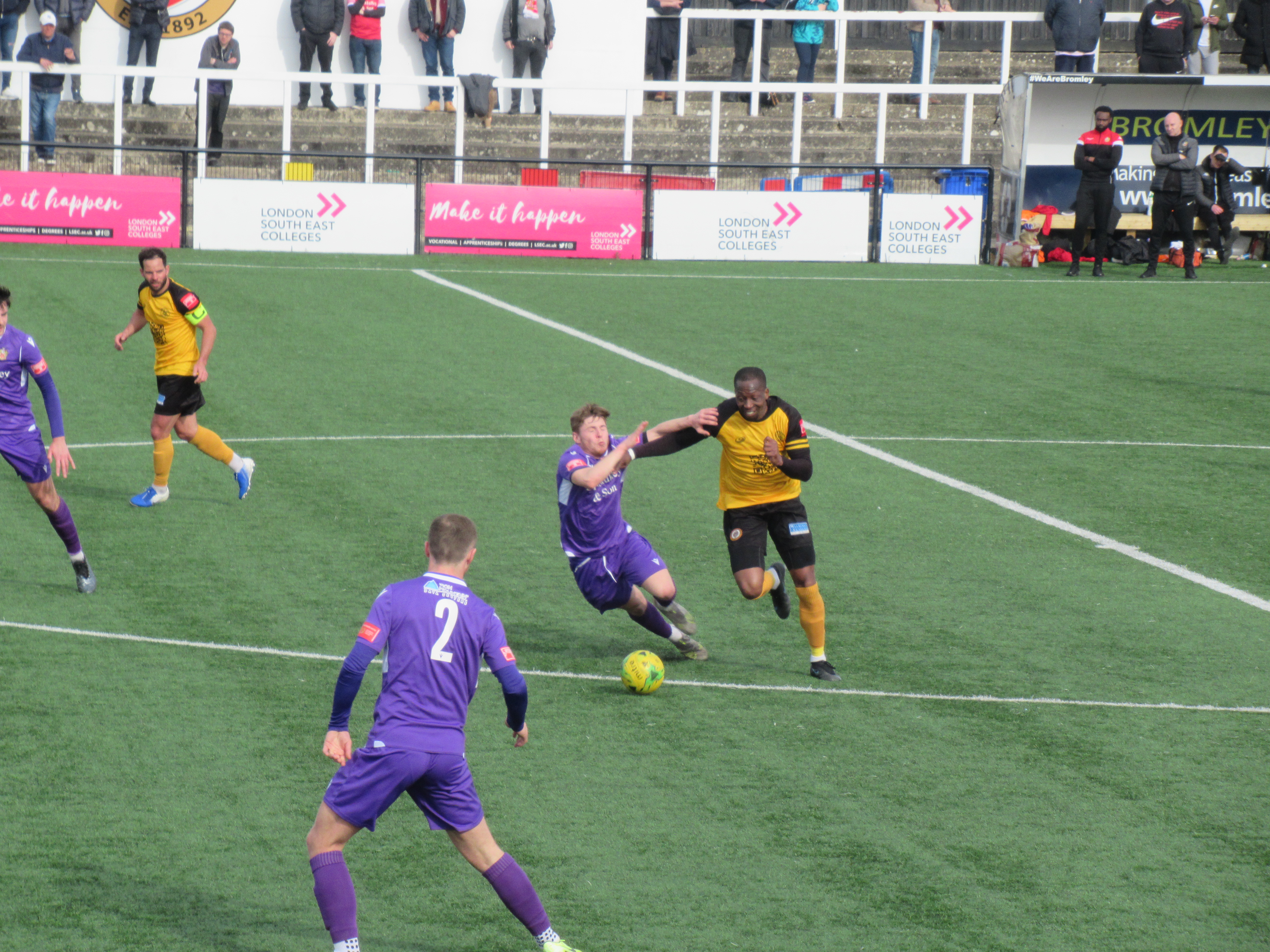 That is definitely the case, we felt we had a penalty shout first half but when you are at the top you tend to get those decisions or you take the goalkeeper on and you roll the ball into an empty net but for us it is cleared off the line and we are not getting the rub of the green at the moment.  One thing you cannot coach is luck but what you do have to do is keep working hard.  The boys worked very hard against Hornchurch, I don't really look at the five goals but that we lost that game and once it went 3-0 you start to prepare for the next game.
Let's now look back to Good Friday and the 3-3 draw at Enfield Town. An excellent performance against a playoff bound side. Has this performance been in our locker for a while?
Most definitely, I think even against Kingstonian I don't believe we should have lost or against Leatherhead. There were moments in that game where we dominated and created a few chances. At Enfield we were up against a quality centre forward in Jake Cass who from what I have seen is one of the best in the division so was always going to be tough.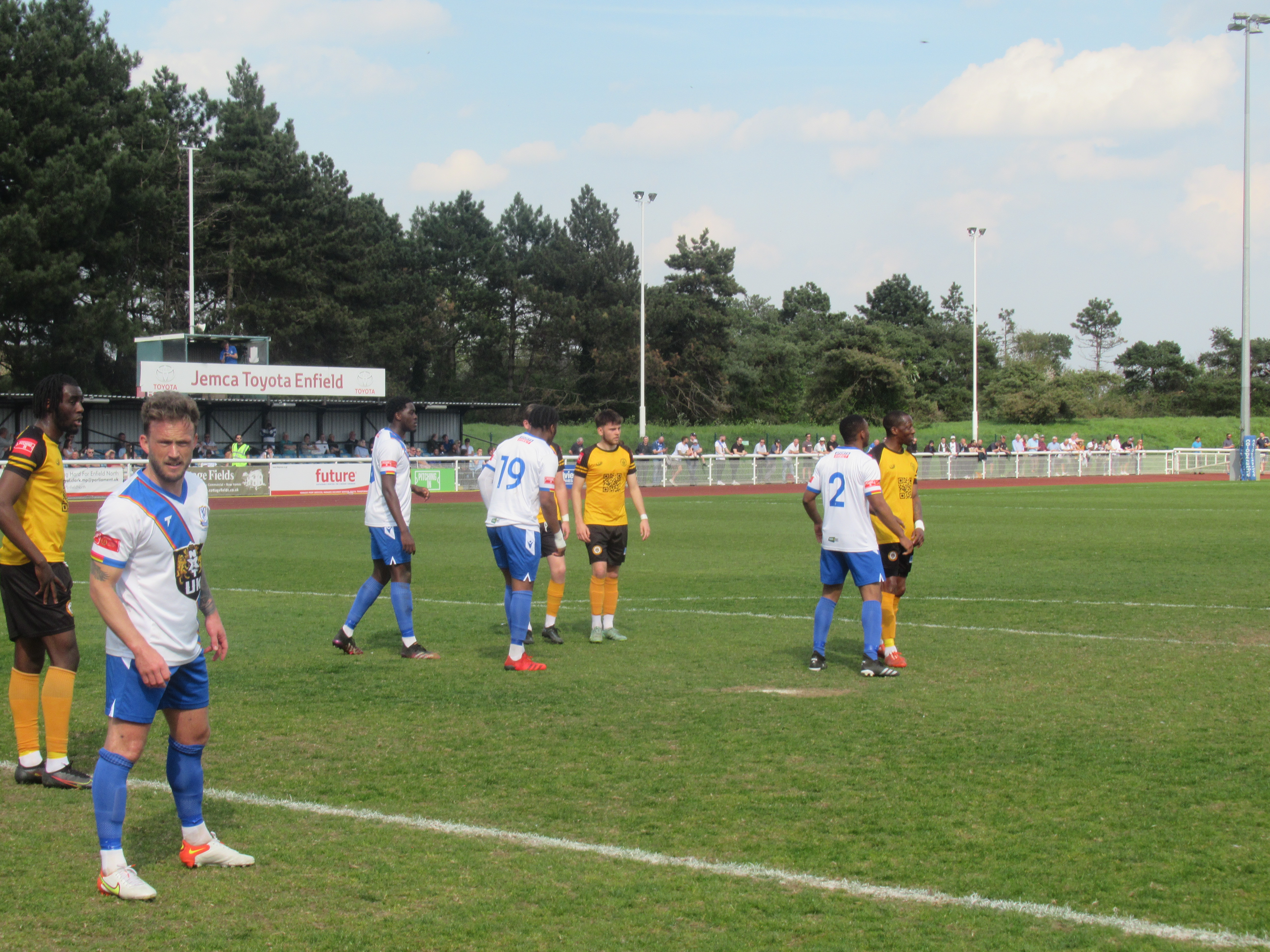 We knew what we had to do, which was hard because we kicked off the weekend before some of the teams around us and we wanted to put other teams under pressure. I thought the players were amazing and for our young keeper, Nathan Boamah to come in and he had a great debut.
We had to show great character to come from behind twice in the first half pretty quickly after conceding each time. Then we took the lead with a calm and composed finish from Soul Kader.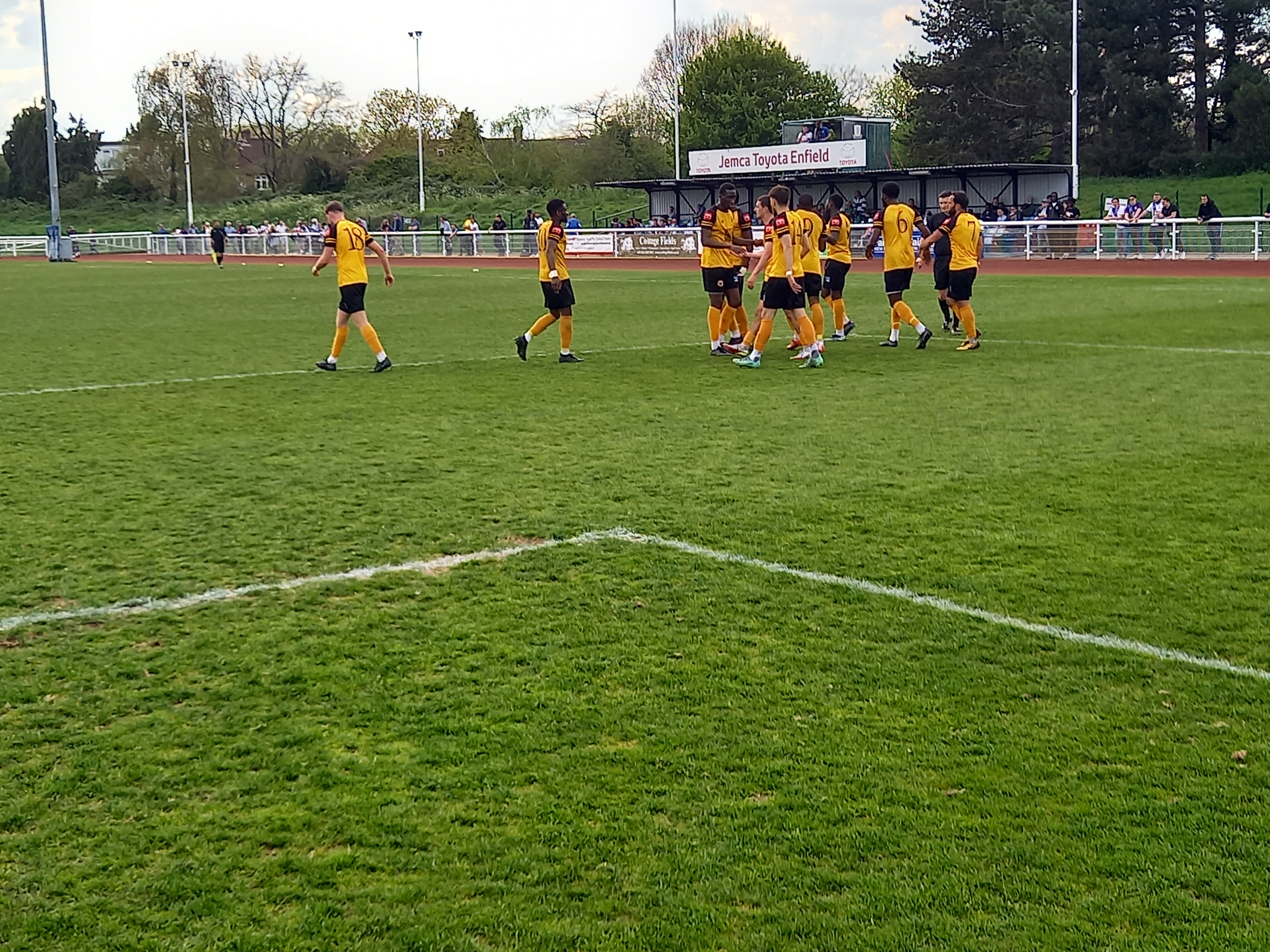 100% and we just needed to keep on believing. We went behind to a penalty and we scored soon afterwards with an excellent finish from Sam Wood. We've mentioned before that in games you are going to get decisions which go against you and Cass scored a quality goal which you can't legislate for. We just kept believing and we had been working in training on our set pieces and a super delivery from Wood and a great header from Richie Danquah to make it 2-2.  These things do not happen by accident, you have to work on them which we did the day before the game in training and shows what you practise can come off.
We started with Soul as we wanted legs up front and pace and something which scares defenders. His finish was exquisite and we hadn't had much luck so great to get some with the deflection but again he had to finish it and the way he chipped it over the player's foot and then to slide the ball past the keeper was something beyond someone of his young age. He was very composed and a great finish but it all came down to the work ethic of the team and himself.
 We had to withstand a concerted period of pressure from Enfield in the last ten minutes, long throws, corners but we were standing firm until Cass scored his third goal with a couple of minutes to go.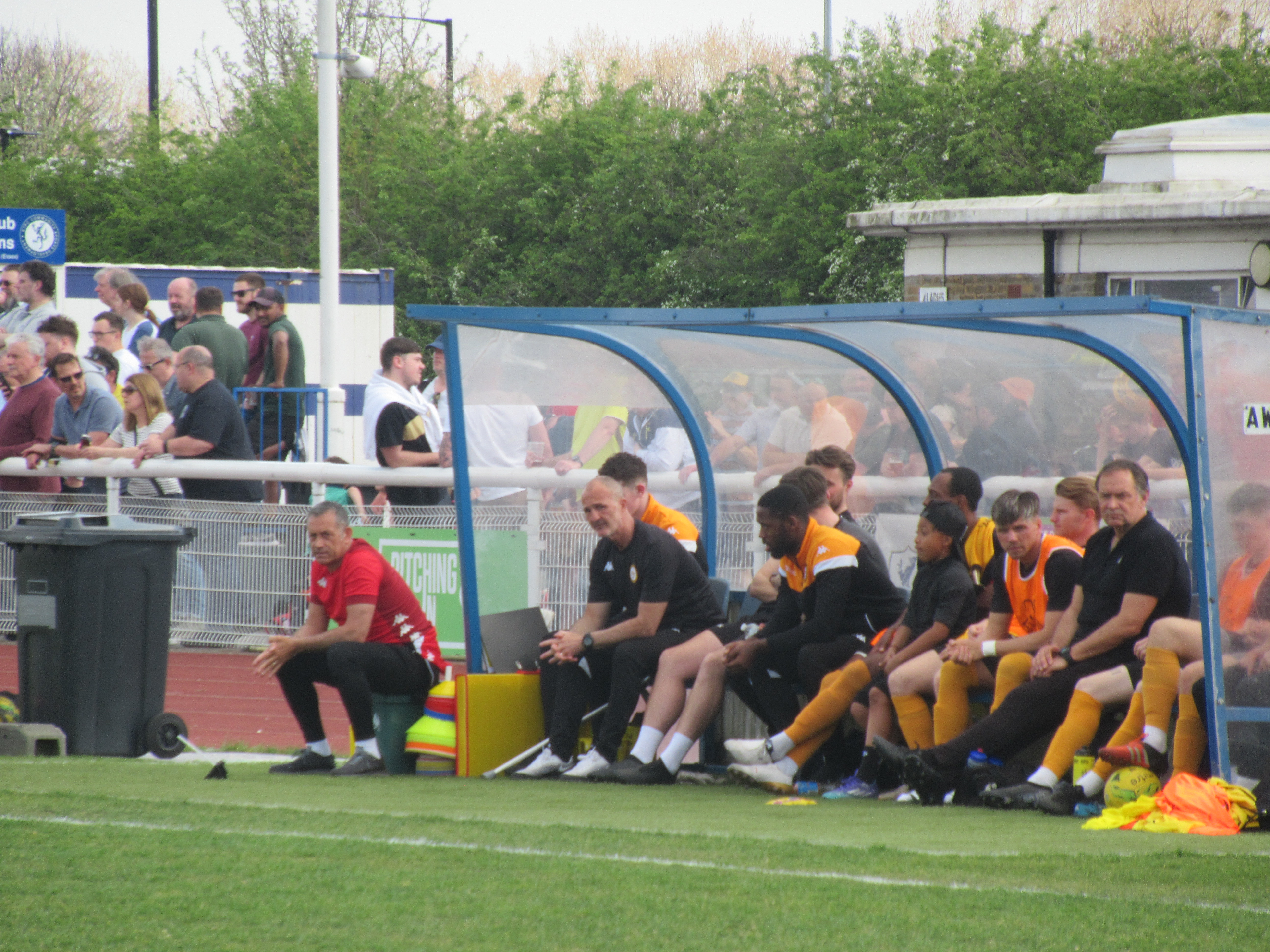 Before the game we knew about the throw-ins, free kicks and corners and having a young keeper in goal we just needed to have the bodies in there. I think the player Cass beat in the air said he had given him a little nudge before but that is what you get from an experienced player like him, a wily old fox who knows the dark arts and got away with that.  Up until then we were throwing ourselves in the way of things and Nathan was pulling off saves when they did get through to him and we had to grind it out in the end. All of sudden it was a case of not losing the game and we managed to hold out. Before the game I'm not sure many people gave us a chance apart from those in the changing room. We had been working hard in training and our system, working on a few set patterns of play all things to try and give us a helping hand and we thoroughly deserved a draw in the end.
 I didn't make any substitutions as the team were doing so well and I didn't want to do anything that would buck the system or if someone comes on when not fully warmed up. It was a horrible pitch which the players knew about beforehand but it was hard to make a decision to use a substitution unless we really had to.
Let's turn now to Nathan Boamah and his great debut. Tell us how this came about and how did you get him prepared for such a big game as there must have been a few nerves?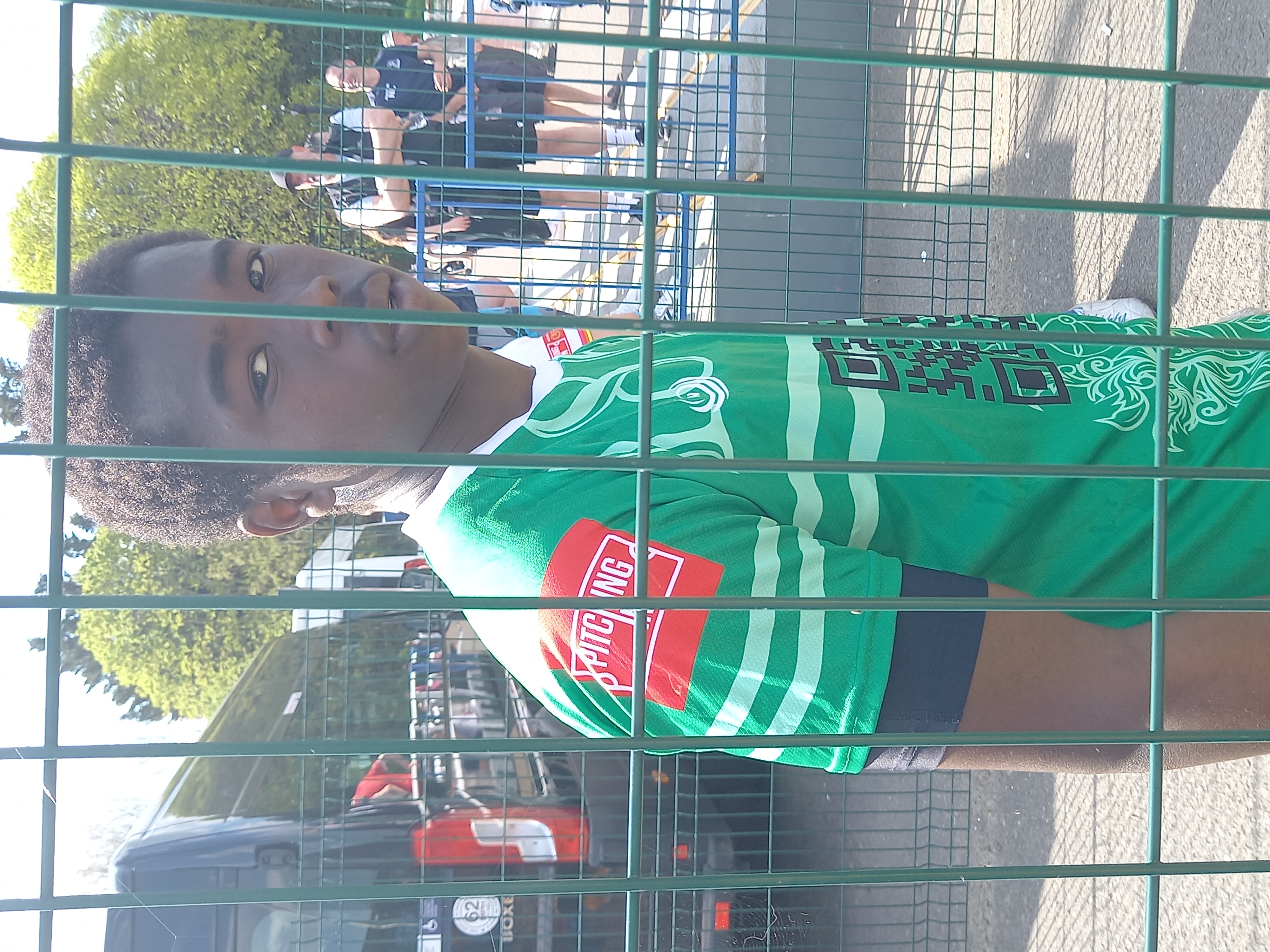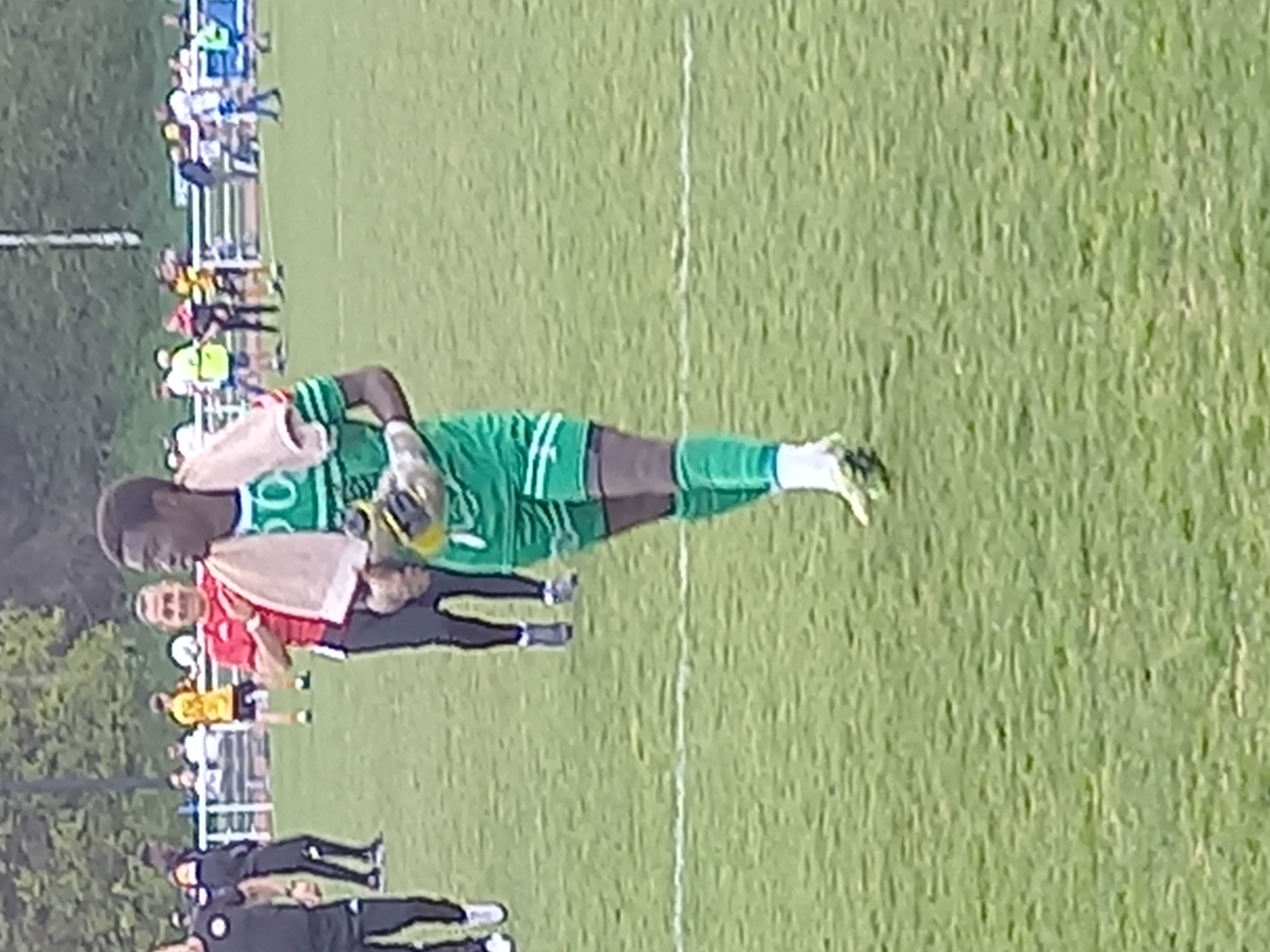 We had an issue with Max Huxter being injured before the Hornchurch game and played but we couldn't sign another keeper so our U18s keeper, Nathan was brought in on Tuesday, and then on Thursday, the day before the game we went through a few things in training and to make sure the defenders were going to look after him.  So he knew how we were going to play, it wasn't a hard session but it was just enough to give him an insight into what we wanted from set plays. He settled in really well, he is a quiet boy off the pitch but on the pitch he showed immense experience. I said as a player you might get excited, you'll get the ball and rush it around but he did the opposite.  He caught the ball first half and then fell on the floor and I thought this is going to be a long game but full credit to him.  What we have got to do as we will need to call on him again tonight, we don't want him to get carried away and want to him to enjoy the confidence he would have picked up from that game.
The save from Lyle Della-Verde's free kick has been going viral on social media and was an incredible one handed save to push the ball over the bar.
 That was very early in the game so from that was able to build confidence and lived on that save throughout the rest of the 90 minutes. He also made a couple in the second half including one that looked like it was going behind him and not only managed to save it and grab the ball back. His kicking and decision making, when and not to come was first class and for a first game we had to settle our nerves just as much as his.
The reaction after the game including from Enfield Town people was very complimentary, saying well done, he was interviewed afterwards too but you just have to be able to take that all away from him. He would be at training on Tuesday and then another game today and we need to get his feet back on the ground. With these young kids you have to be careful how you use them and how often and he needs to go again and just do exactly what he did on Friday and not do anything any different.  There is a bright future there I genuinely believe, but at 17 you have to be careful and try to take him out of the limelight.
Looking ahead to East Thurrock United this evening, we have to doff our caps to them as they have timed their best run of the season at the right time and have had some good results recently and scored a last minute leveller at Bognor Regis Town on 9th April and came from two nil down to draw 2-2 at home to Wingate & Finchley on Saturday. Also results over the last 48 hours have been good for us and East Thurrock.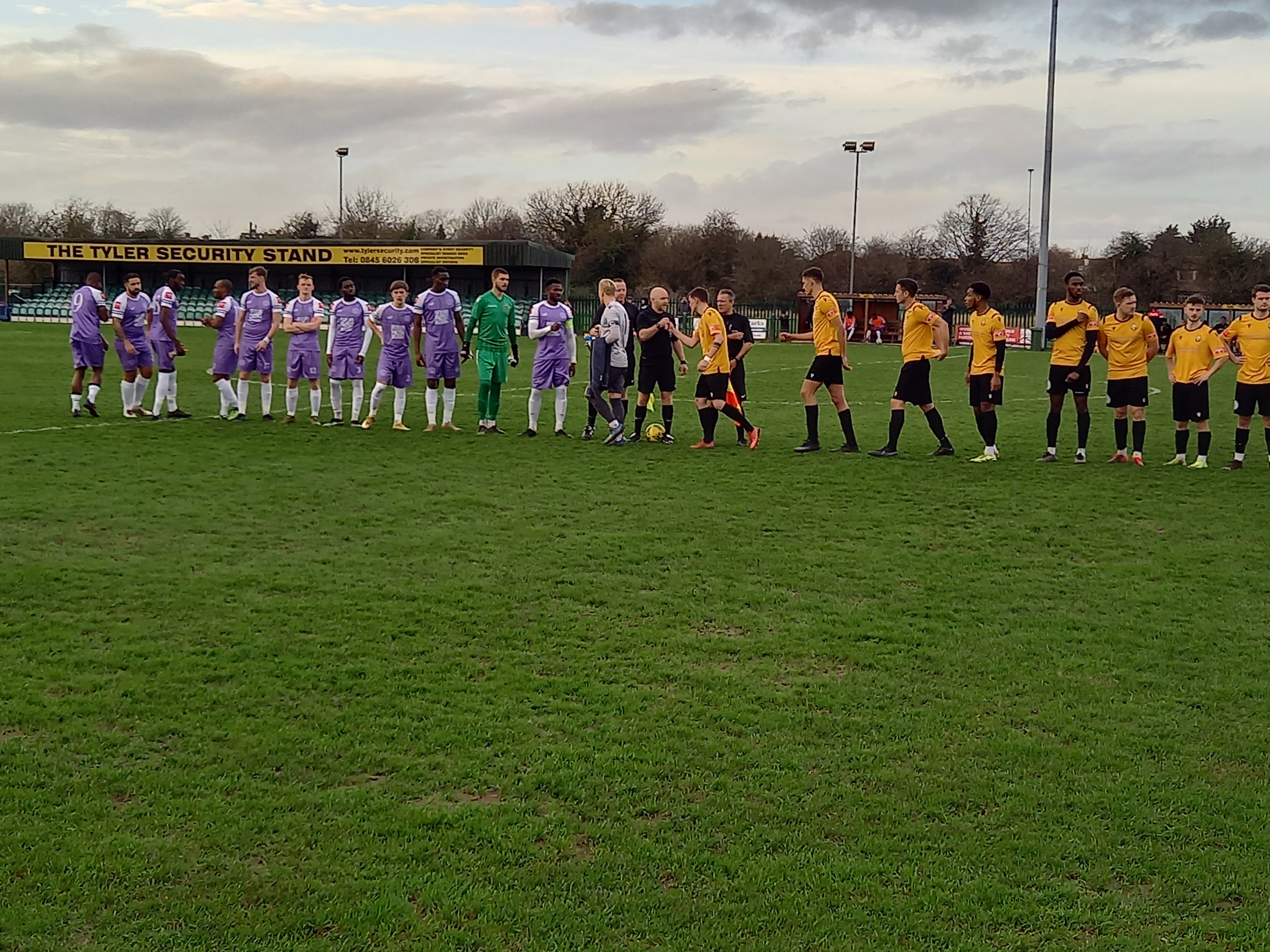 Certainly on Monday, Leatherhead picked up a point with an own goal in the 90th minute at Kingstonian so have been getting those breaks lately with late goals. Merstham also lost on Monday but we know what we have to do as the situation is in our own hands. We need to go out and win the game and then we go on to Bishop's Stortford afterwards. So tonight's game is a massive game for both teams so it might be a bit scrappy, a few nerves and a case of who can take their chances when they come.
You have to credit East Thurrock and all the teams down the bottom for keeping on going and in a tough league to keep grinding out results in hard circumstances takes some doing especially when the pressure is on. We know we have to put in another performance similar to that of Friday and do ourselves justice tonight because when we do we have looked good but for mistakes would have beaten Kingstonian and Leatherhead but we didn't and the situation we are in we need to be together as a team. You could see that after the game on Friday, the togetherness and we are going to need that in abundance tonight.
 Finally in our final game of what has been a tough season do you have a word for the supporters, a loyal band who have followed the team through thick and thick this season?
 I've seen the support at first hand even before I came here and it has been brilliant. I went to a couple of away games at East Thurrock and Potters Bar and I know what the supporters are like and have supported the players albeit there have been about 68 of them. You have all been there and as manager now and the players we have we hope to do you all justice and finish the season on a high.