Cray Wanderers vs. Hornchurch – Saturday 25th February, The pre-game thoughts/Programme notes of Special Guest: Tim O'Shea
Pics: Jon Hilliger/www.hilligerpix.com – Ozay Booth
The Wands look to bounce back this afternoon from last Saturday's defeat at Hastings United with a mouthwatering clash against Hornchurch.  Unfortunately ahead of printing deadlines boss Neil Smith was feeling unwell so for the programme notes today please see here the thoughts of Assistant Manager Tim O'Shea. 
Hello Tosh. Thank you for taking the time to talk for the match programme notes and we all hope Nell is feeling better soon and can get the tonic of three points today.
Let's take a look back to last Saturday and the 0-1 defeat at Hastings United in what was a very tight game, perhaps not a great deal of chances flying around. What were your thoughts of the game?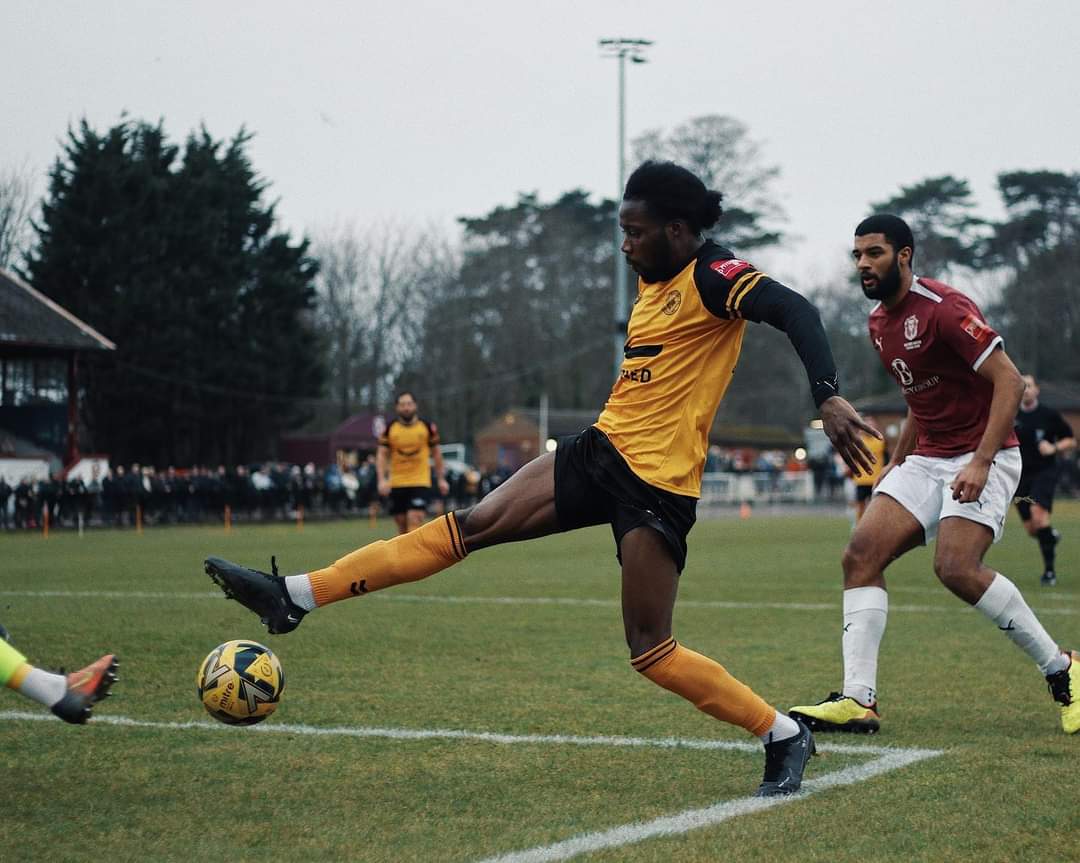 Yes, it was a tight game, we had a bright start with Jephte Tanga and Yahaya Bamba causing a few problems down the right. It was always going to be a tough game, Hastings are a side that gives very little away and the worst thing to happen for us was to concede a soft goal and then we have it all to do. If I'm honest I didn't think we were anywhere near our best. Defensively we were sound enough, if you look across the back four, Bailey Akehurst has had a solid game, Freddie Carter, Jalen Jones and Jephte, not only has he done well defensively he was a threat going down the right but overall never really got going . It was always going to be a tough game with their home record and with a big crowd behind them.
I make it we have lost seven league games this season and all have been by the odd goal so we have been competitive in every match and only just come up short each time.
That's right, we have been very much in games and that is how far we have come. I think at this moment in time we have probably hit a bit of a blip as from being joint second – third top scorers in the league we have drawn three blanks in four games. This is something that happens to the best of sides and we just have to work through it really and hope the front three, four or five if you include the bench hit a bit of form again. It is a blip but hopefully not a long lasting one.
We've got an outside chance and until it is mathematically impossible we are going to give it our best shot. The fact we are in amongst it we want to give ourselves the best possible chance. The last three or four games we are disappointed we haven't picked up a few more points albeit not taking anything away from the teams we have played.  Against Wingate & Finchley we felt we played better in the second half but if we had played the first half like that we would have worn them down more even with a lead to defend. Against Folkestone, if I'm honest I felt that was more a point gained as on reflection they had the lion's share of the chances and we have beaten Carshalton in-between after going a goal behind.  We go into a game today with Hornchurch perhaps half expecting to get anything from it but the boys are up for it. We know we are running out of time and games and if we are going to stand a chance of making the playoffs we have to make a start sooner rather than later.
You alluded to Hornchurch and we had a good game with them down there at the end of September losing 2-1 to a goal five minutes from time. They are a side that many people's smart money would have been on if not for the Championship certainly promotion.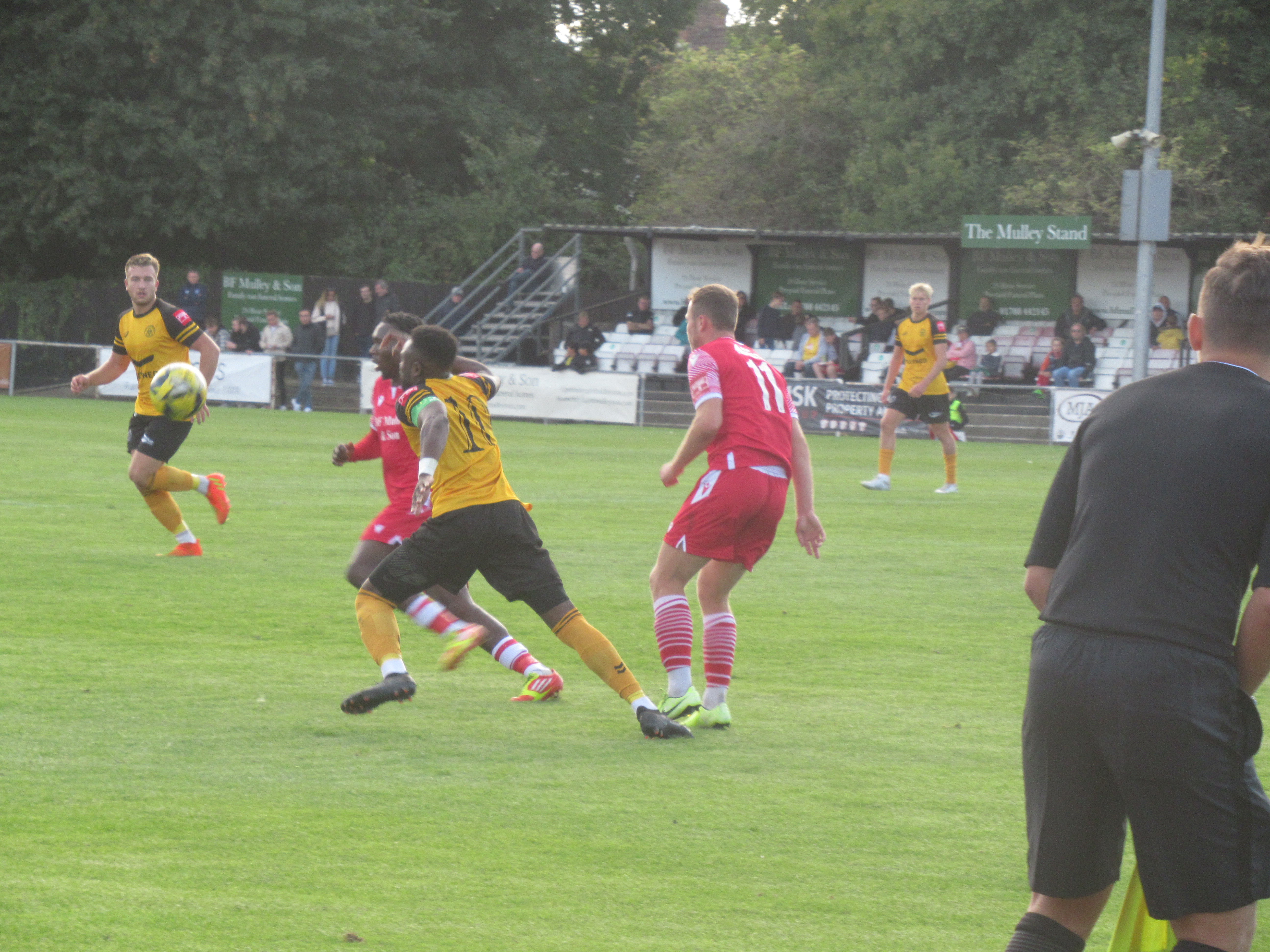 Yes and deservedly so, Mark Stimson has done a fine job there the last three or four years and has kept the nucleus of the squad together. He knows his way around non-league football and I think probably all-round are the best side in the league. I know the likes of Bishop's Stortford are a strong outfit but Hornchurch will definitely be in contention along with Enfield Town and you cannot write off Aveley.  The winners probably come from three or four of those sides with two pretty much cemented in the playoffs.  Between now and the end of the season maybe two places will be up for grabs from up to eight-ten sides and who can put the best run together to the end of the season. Hopefully we will still be amongst it come the last three or four games of the season and still in with a shout.  
When we played them before we had a fair amount of possession and knocked the ball around quite well and the pitch played fine for the early part of the season.  They don't mind that Hornchurch, they are happy to play two banks of four and two in front of them and allow you to have possession but they are pretty clinical in the final third so Mark has a formula there he is sticking by and works well. If I had to pick a team to win the league I would say Hornchurch may well do it pushed hard by Bishop's Stortford.