The Charlton Upbeats
It's great to have the Charlton Upbeats with us on Saturday as our very special guests who will be walking the Cray Wanderers and Kingstonian teams out onto the pitch before kick off.
A firm favourite amongst Charlton fans, the Charlton Upbeats programme has been run by Charlton Athletic Community Trust (CACT) for children and adults with Down's syndrome for 15 years.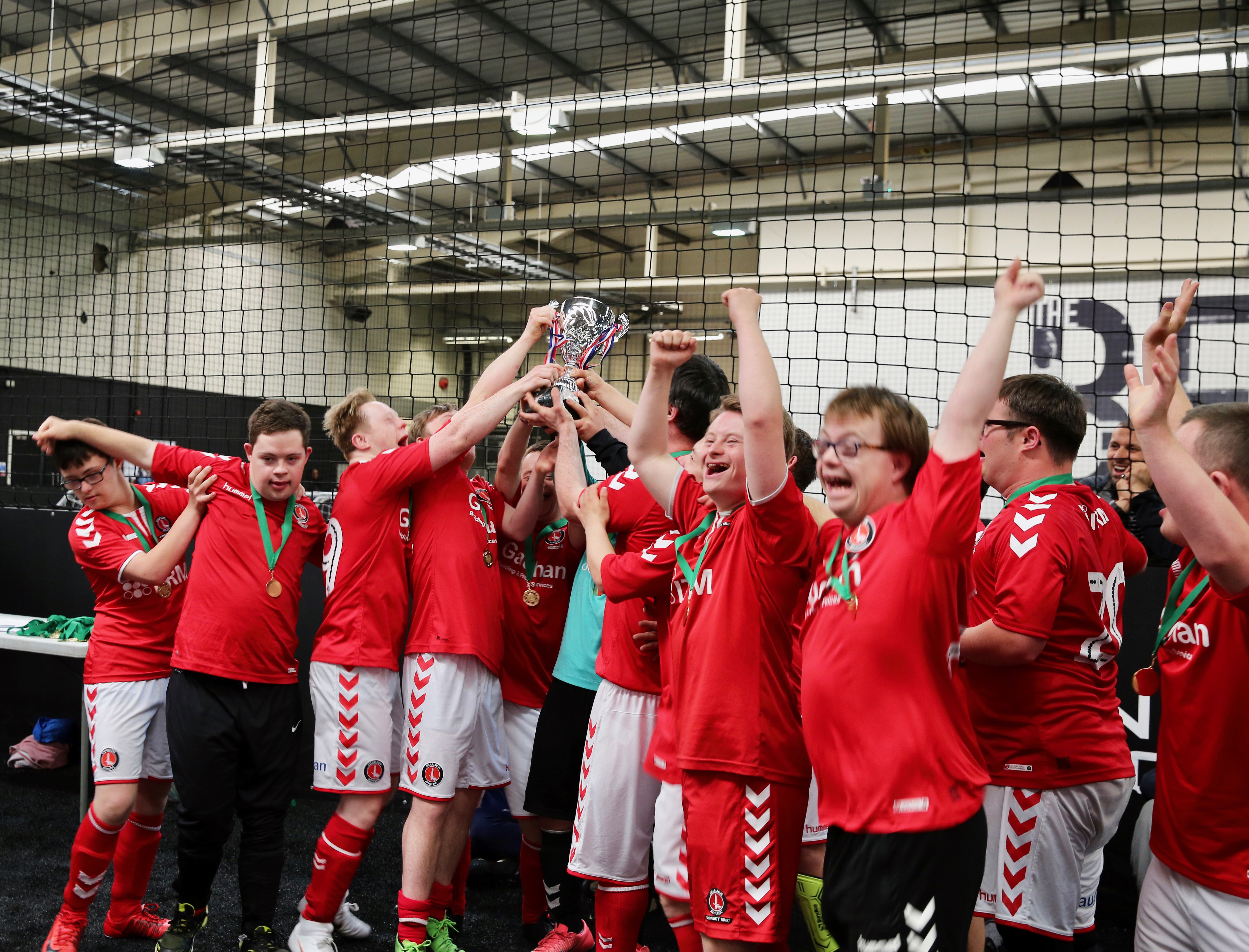 The programme is entirely funded by voluntary donations and your support is crucial in helping CACT to continue the programme in the future.
The programme specialises in providing a progressive and safe environment for players of all ages to reach their full potential. It provides a clear pathway from young players who are learning the basic skills in the game up to senior competitive football.
Over 170 young people are registered with The Upbeats with 30 regular attendees every week. The Upbeats are 9 times National Down's syndrome Active Champions and play in the Kent Adult Disability League.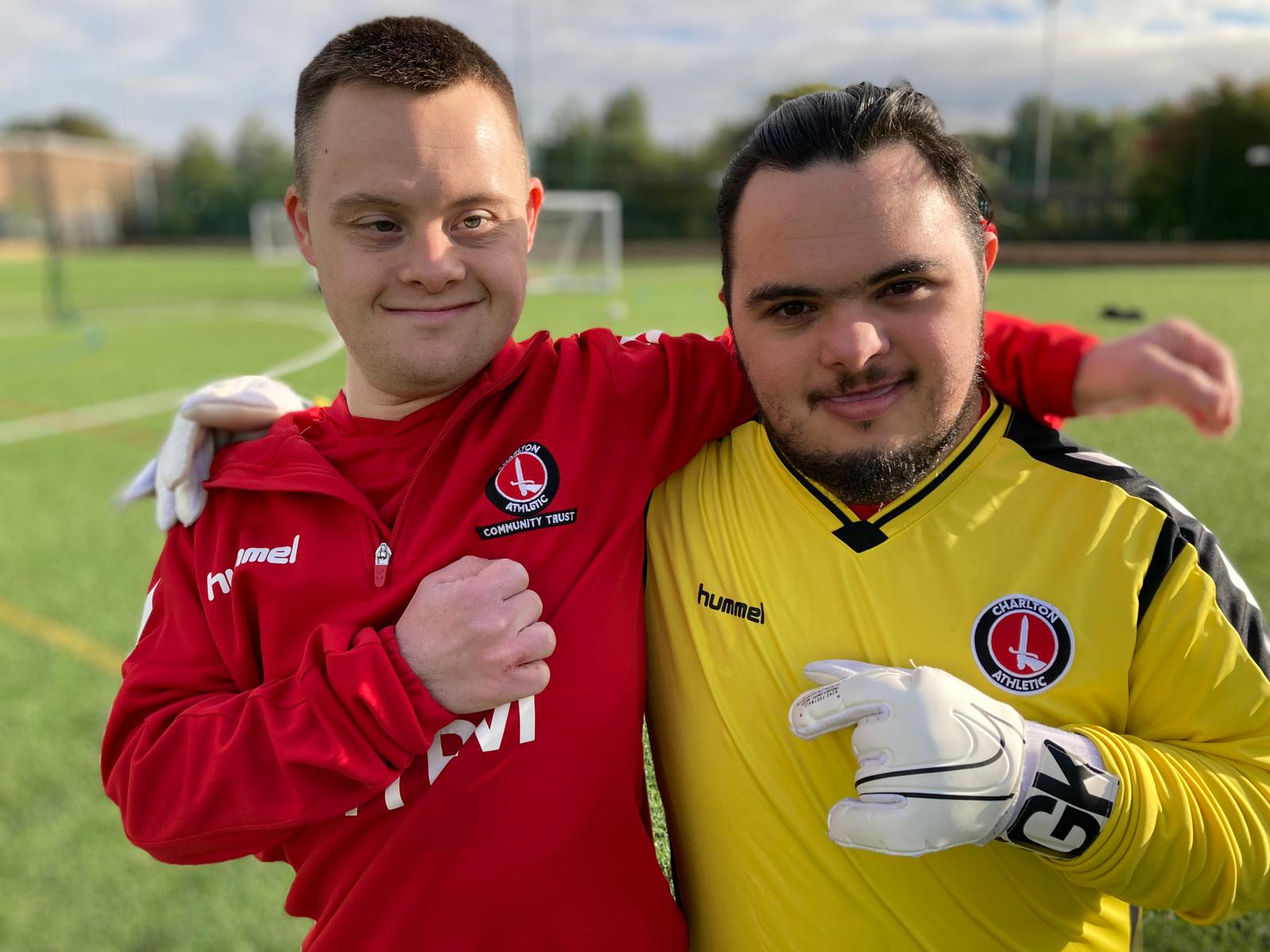 It was recently announced that KWisdom Consulting are helping CACT to develop the new Upbeats Garden facility which will create a safe and comfortable spectator area for all community projects. The garden, along with the Upbeats Kitchen which provides employment opportunities to the Upbeats team, is part of efforts to further integrate the Upbeats as part of the Charlton Family.
The annual Upbeats Walk is the biggest fundraising event of the year for the Upbeats programme. This year's walk is taking place on 23 April ahead of the last Charlton Athletic home game of the season.
After hosting the walk virtually for the past two years, we want this to be the biggest walk yet with a fundraising target of £30,000.
Please consider signing up to the Upbeats Walk to help raise vital funds to keep the programme running for another year by visiting: cact.org.uk/upbeats2022