Cray Wanderers vs Leyton Orient – The pre-match thoughts of Neil Smith
Pics:  Jon Hilliger/Ozay Booth/Leyton Orient FC
With the first three months of the season completed Cray Wanderers begin November with a double header of home matches starting against Leyton Orient in the Wands first home London Senior Cup tie since 2014.   Here Neil Smith looks ahead to the game and a look back to the 1-1 draw with Enfield Town on 22nd October and memories of a former Tottenham Hotspur team mate taken away too soon. 
Hello Neil.  Let's have a look back to our last league game, a 1-1 draw at home to Enfield Town.  Most of the people I have spoken to or have read have complimented what a good game of football it was from both sides. What was your view of the game?
Yes, it was a very good game. We knew going into the match that Enfield would be a strong side. They have a centre-forward in Jake Cass who I think is one of the best in our league and we came up against him last season and he scored a hat-trick. So we knew it would be a tight game but I was really impressed with our boys and their attitude to the match. Although it was a bit of a soft goal we conceded but did have other chances we prevented but if you said before the game that we would take eight points from four league games we would have taken that. Especially as we have played a couple of the top sides in Potters Bar Town and Enfield Town in that time. So I have been really pleased with the last month but I was really pleasantly surprised by the boys on Saturday. If we would have nicked it at the end we would have taken it or if it had been the other way round but a draw was a fair result.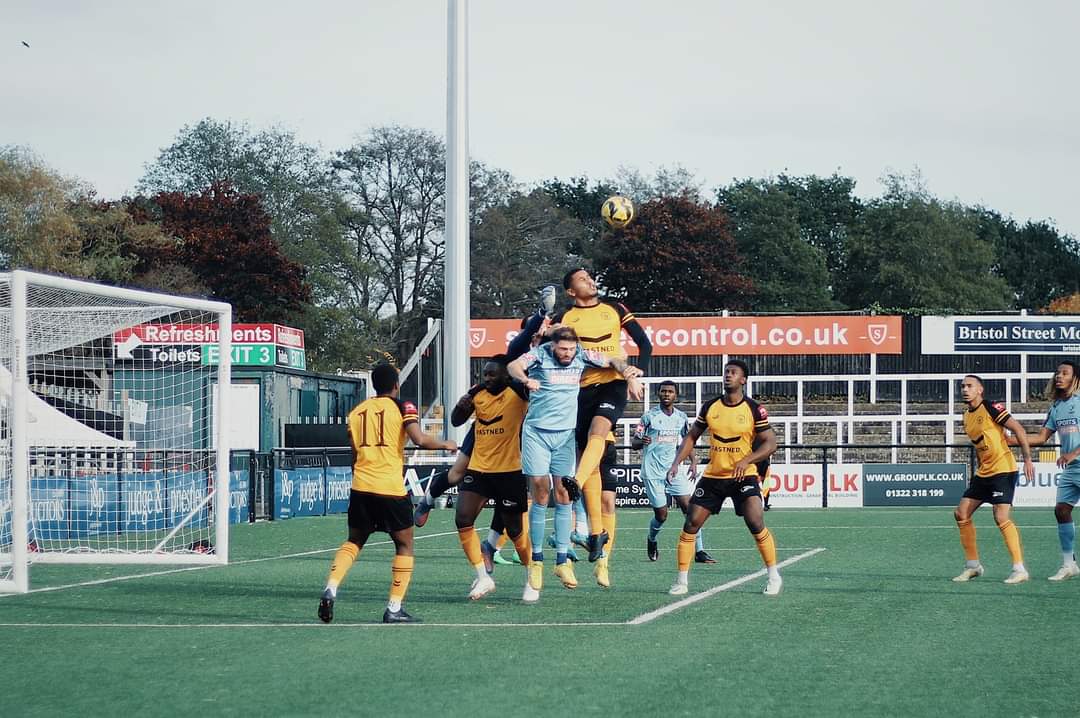 We have fallen behind in a few games this season haven't we like at Bishop's Stortford, Folkestone Invicta, Bowers & Pitsea, Corinthian Casuals, Potters Bar Town and on Saturday. Even in defeat at Hornchurch we got it back to level terms for a large chunk of the game.  So there is nothing wrong with the resilience in the team!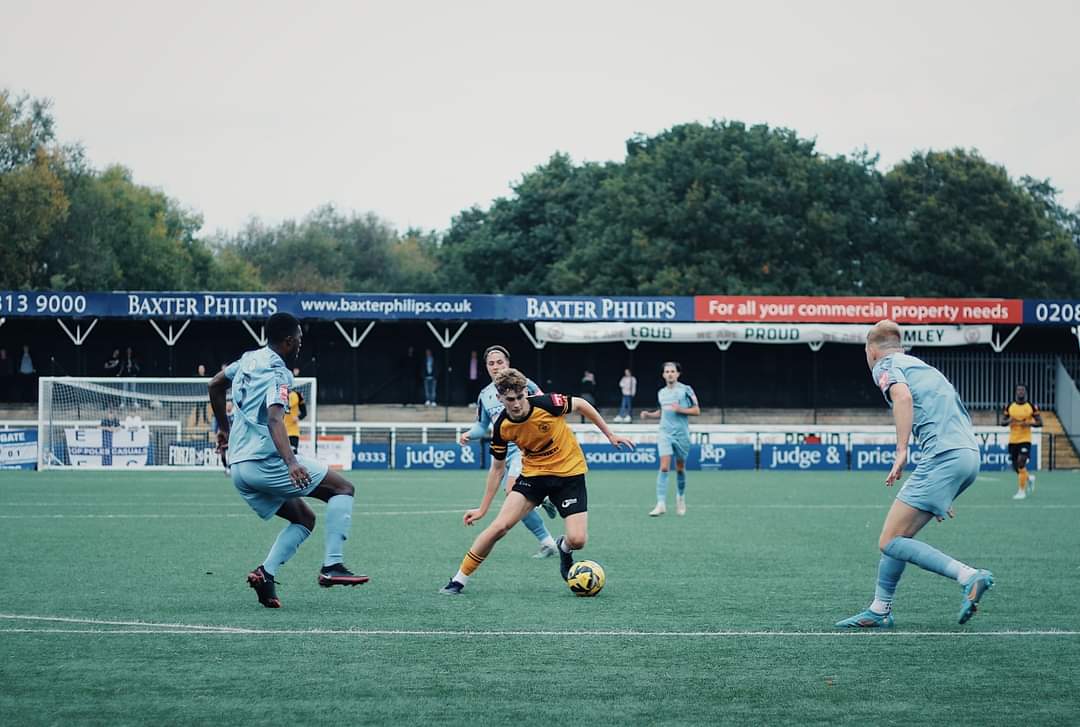 No there is nothing wrong there but my problem is we are letting the goals in to get into the position to come back. I said to them in training, what do we have to do, go out as if we are one nil down. Because when we go behind I see a different side to you and likewise if we go a goal ahead it will be much better for us.  It is something we will need to nullify if we can but we are going behind to good teams.
A fine goal too for Danny Bassett which was his seventh goal of the season and he was very sharp especially in the second half.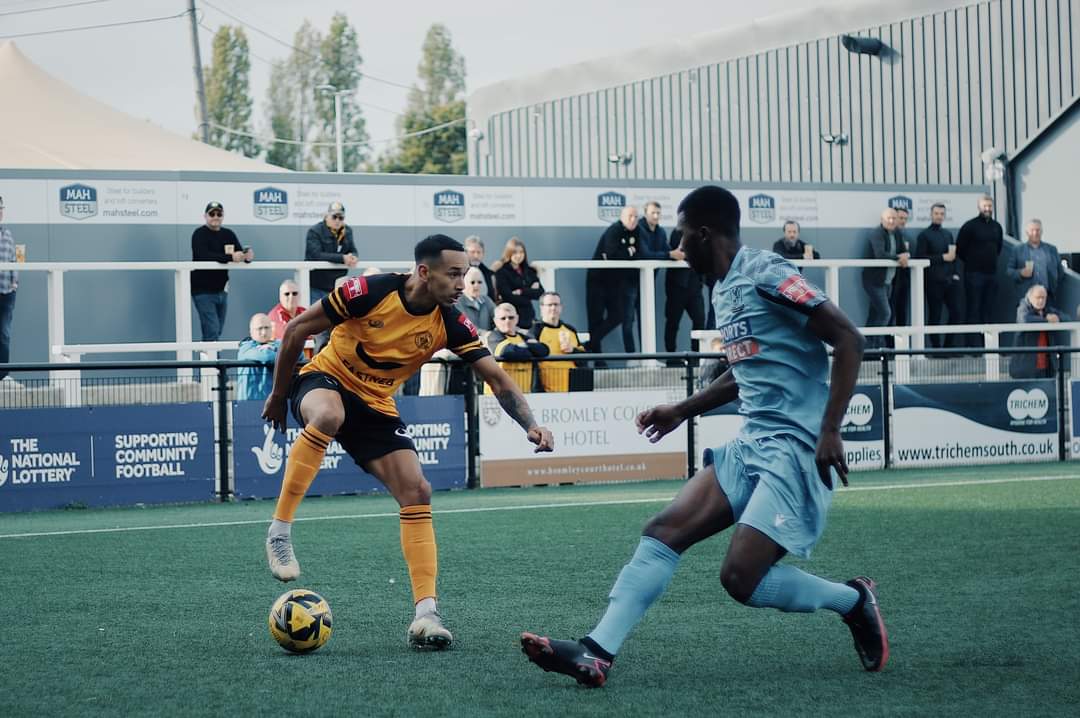 Dan has done extremely well for us and he came to us for that reason to score goals. I think he scored 22 goals last season in all competitions and it was something that the club needed to address and improve on as Anthony Cook was top scorer with 13. So having Dan in there and with the other boys chipping in helps so you are not over reliant on one player. So as long as they do share the goals around perhaps even the centre halves as Jalen Jones has come close a few times. So I'm really pleased with Danny at the moment.
We move on to the visit of Leyton Orient in the London Senior Cup which is our first home game in the competition since March 2014. A big club not just in East London circles but across football in general and have a good start to the season. I just wondered did you ever come up against Leyton Orient in your playing days?
Yes I came up against them a few times and I've managed against them. It was not long after they were relegated to the National League and it was early in the season at Bromley, a sell out crowd and we beat them 6-1 and was one of the highlights of my managerial career. We played there in the FA Cup and George Porter scored against us. Playing against them I've had some scraps but they have always been a very sound club in the community.
I may make mention of it on Wednesday but the late Justin Edinburgh who sadly passed away shortly after guiding Leyton Orient back into the Football League in July 2019, I wondered if you were at Spurs the same time as Justin?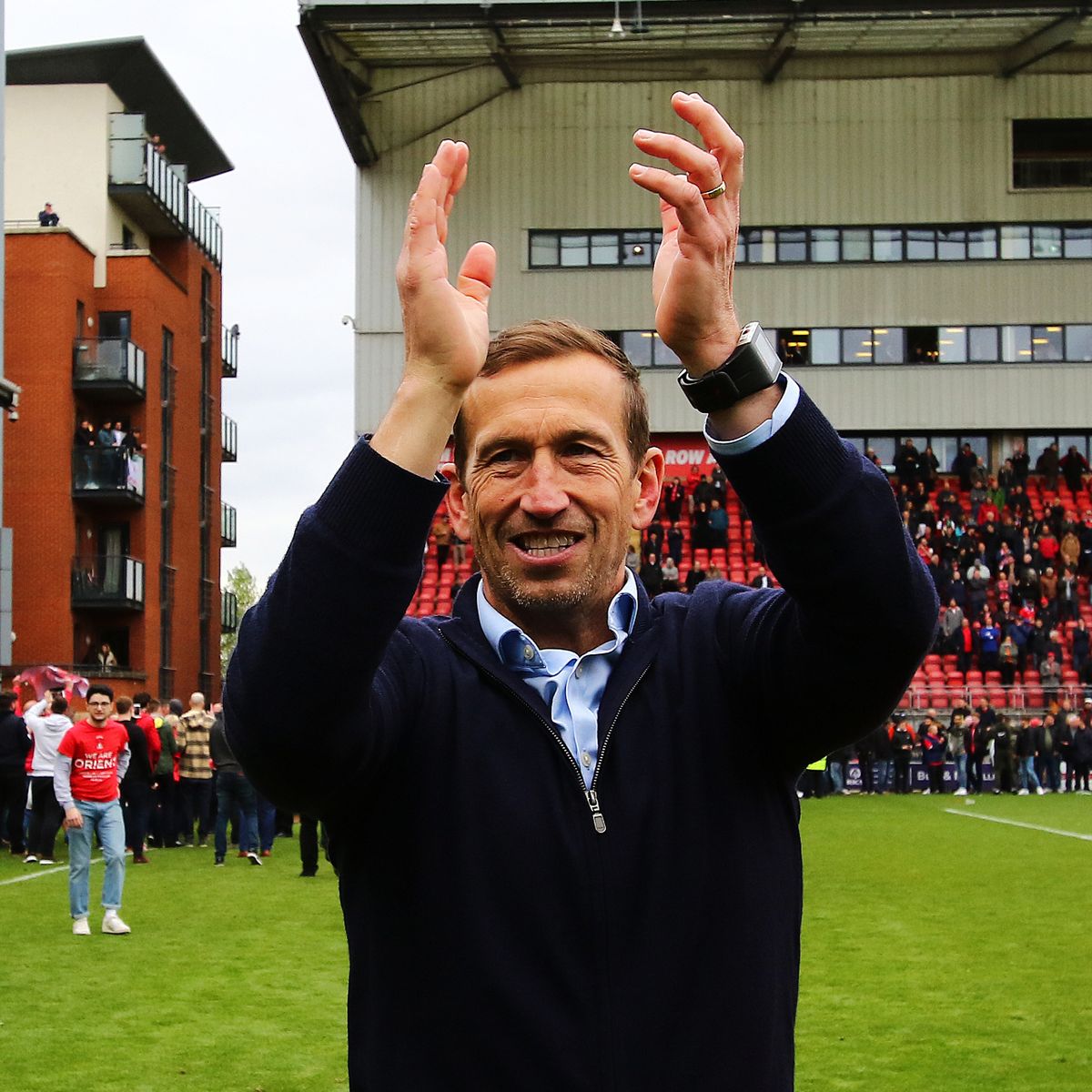 I knew Justin very well, Tim O'Shea played for Tottenham with him and Justin signed just as I signed as a first year pro. He was a great person, he kept in contact when he was Billericay Town manager whilst I was at Woking. He was someone you followed after doing such a great job at Gillingham and getting promotion at Leyton Orient. Justin was a great guy and sadly missed by all his family and friends and tragically taken away from us too soon. Terry Venables brought him to Tottenham and part of the 1991 FA Cup winning side with the likes of Gazza and Gary Lineker and didn't look out of place and was a great player off the pitch and even better on it.