Cray Wanderers vs. Potters Bar Town – Saturday 11th March, 2023 – The pre-game thoughts/Programme notes of Neil Smith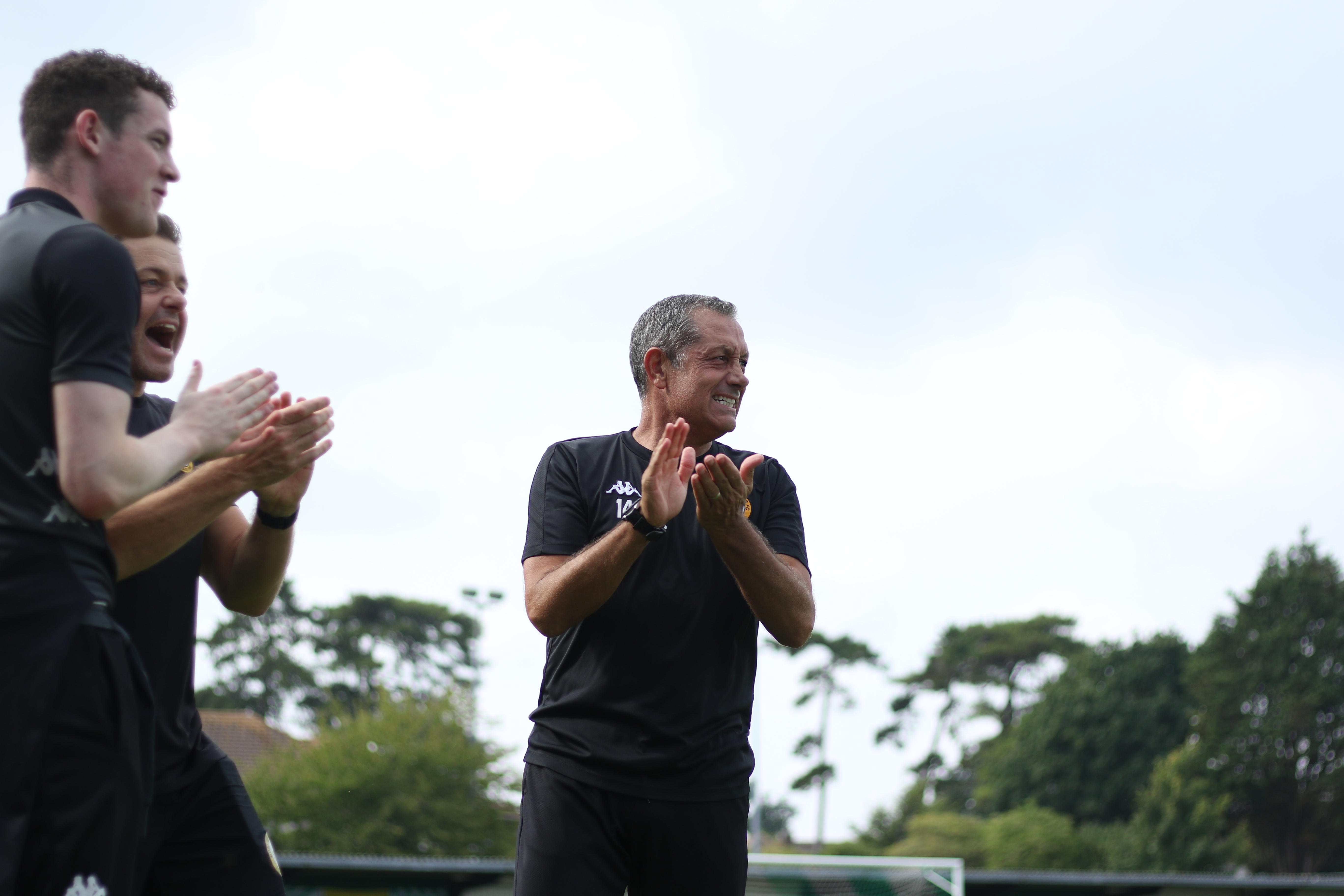 With just four more home games of the season to go Cray Wanderers return to Hayes Lane this afternoon to face Potters Bar Town.  Cray began March with a last gasp victory at Bowers & Pitsea last Saturday and here Neil Smith looks back on that game, the form over February and today's game.
Hello Neil.  It was great to get back to winning ways last Saturday after three games without a win.  What are your thoughts on the 2-1 win at Bowers & Pitsea.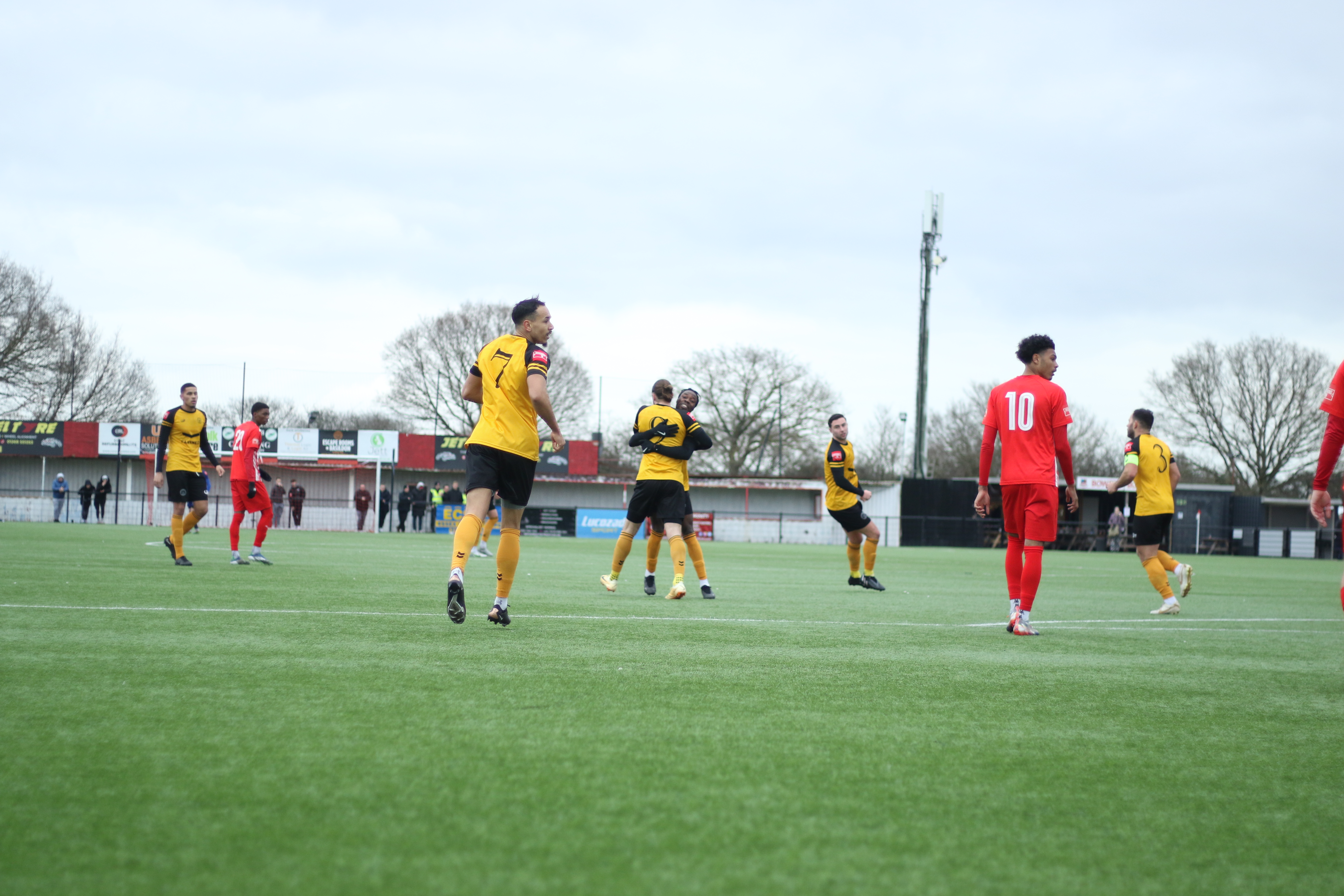 Yes, it was an important win for us. We were very disappointed with February, I thought there were games that we lost we were still in and could have had a chance. It was one of them where we had nine games to go, the start of a new month and get back to winning ways however or which way it comes.
I thought we deserved the win and created enough chances during the game but had to do it the hard way after conceding a goal in the first five minutes where we have missed the first header, our full back was just a bit out of position similar to one of the goals Hornchurch scored in our last home game.  The winger came inside and once he went through one on one he slotted it away.  Other than that we kept them down to very few chances.
Because of that the boys knew they had to grind out a result. We knew it was going to be tough, Bowers & Pitsea are a good side with some decent players and it was about taking the chances when they come along.  We were patient and right at the end from a set play we came up trumps and I don't think David knew much about it but we will take it.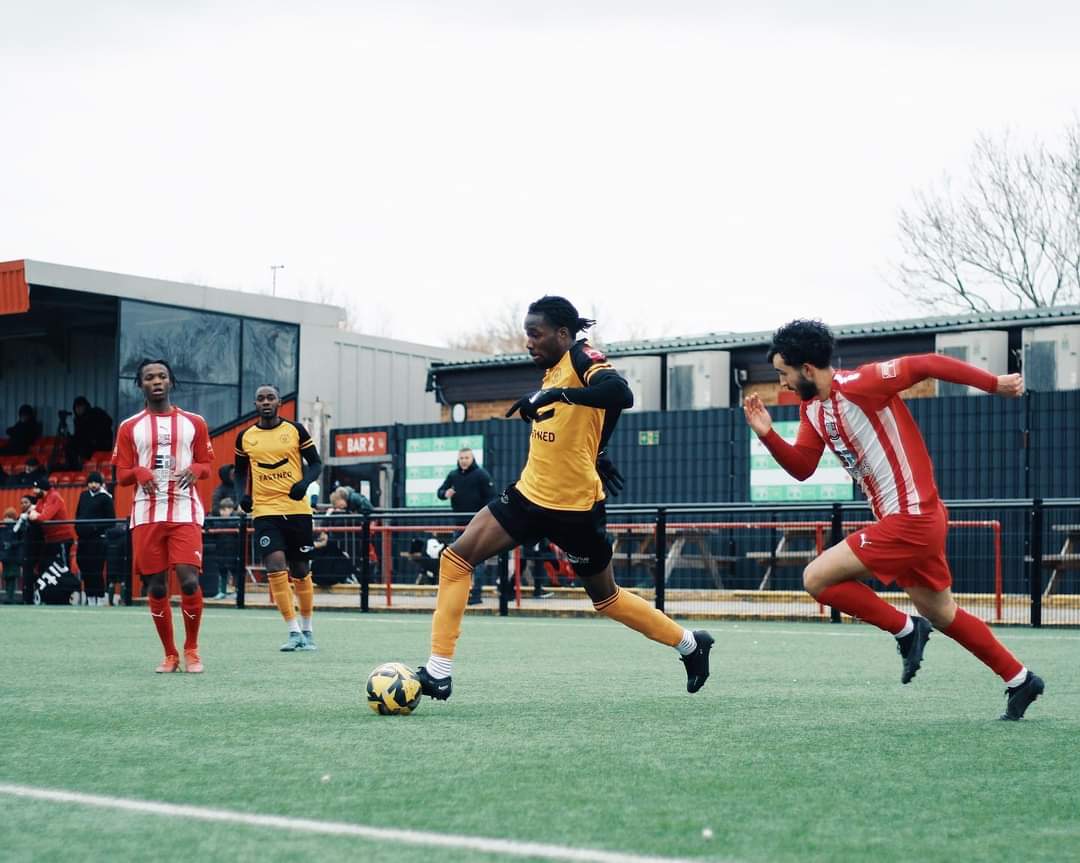 Tom Derry got us back into the game to make it 1-1. Tom was on the bench for the Hornchurch game along with Cooky, Jalen and Woody. Were you looking particularly for a reaction from players that didn't play in that game?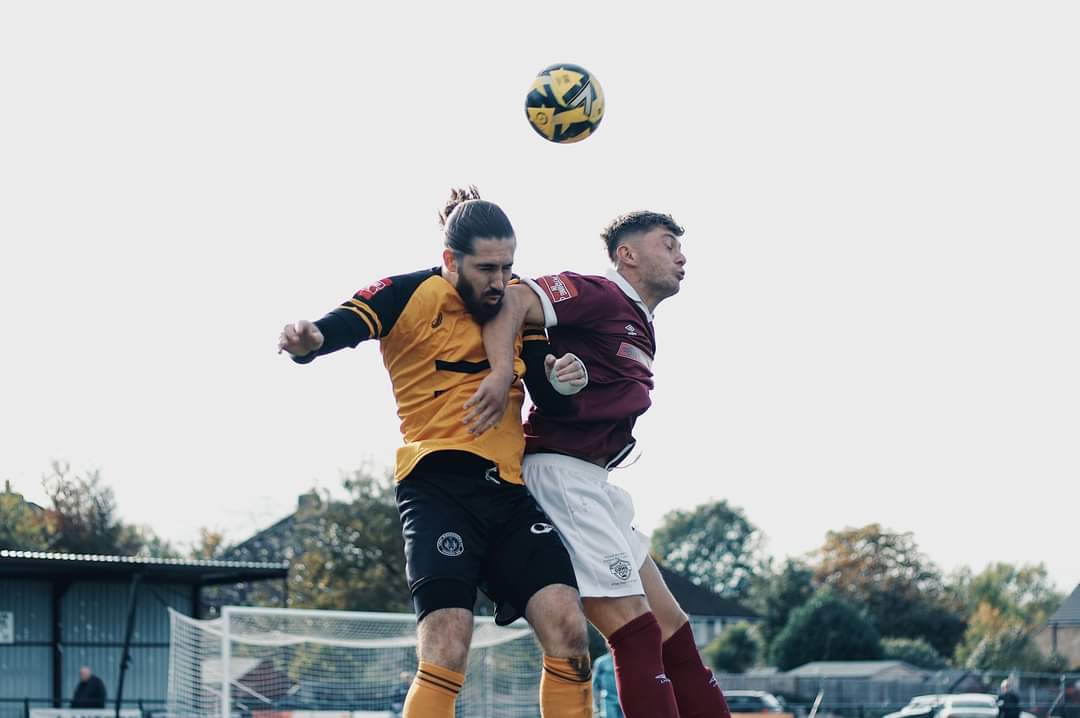 No, it wasn't really about that, I've got a small squad and it was a game where a couple of players in the Hastings game were struggling a little bit and I had to take the hit and give players who haven't played enough games a chance to prove themselves.  If we are going to take this right to the wire I'm going to use every one of them.  As you have seen at Bowers & Pitsea we had to make two substitutions in the first 35 minutes because of injuries. I need to keep everyone involved, fit and ready to go.  Tom played against Bowers & Pitsea and took the goal very well, a great touch and finish and I know what he can do. It is not just about what he does scoring wise it is what he does for us defensively as well.
Yahaya Bamba I thought had a great game too and was very unlucky with the shot that hit the bar and was a constant threat down the right, worked hard despite appearing to be limping at the end.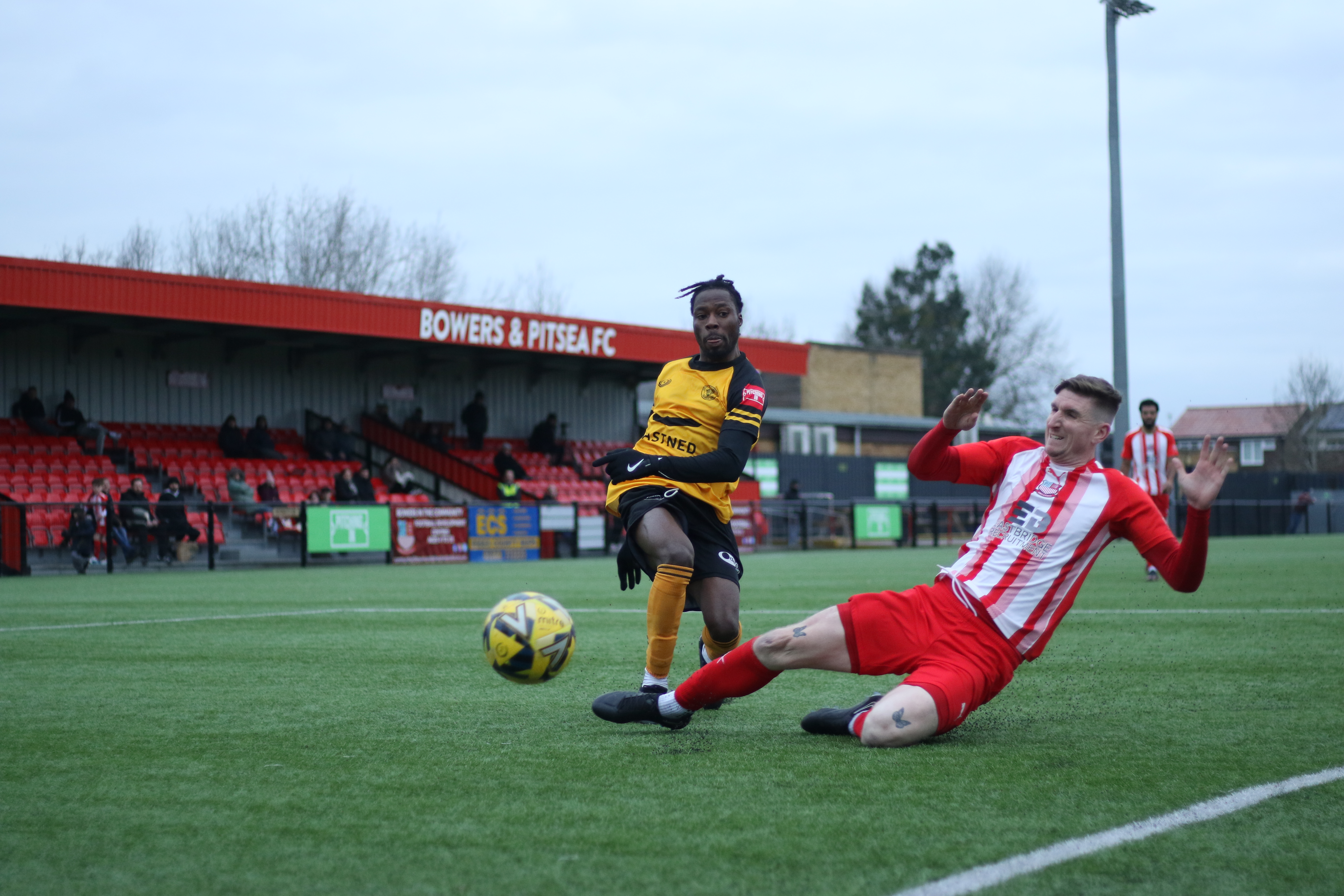 Yes, he did take a little knock and was struggling but we couldn't take him off but still did his bit for us.  There are times when he gets in the box when he doesn't shoot but does from 30 odd yards and hits the crossbar.  Nyren then comes inside and hits a terrific shot and the keeper makes a great save.  You just knew the boys were on it and on their game.
I thought against Hornchurch we didn't play badly and for the first 35 minutes I thought we were the better team if I'm brutally honest but they get one chance and score and it becomes an uphill battle.  The boys stuck to their guns and know what we need to do to get anywhere near the playoffs and that is about getting three points every week.
We welcome Potters Bar Town today.  When we played them back in October it was a top of the table clash and we got a good point against a side that was flying at the time.  At this stage with eight games to go is it all about getting as many points as we can.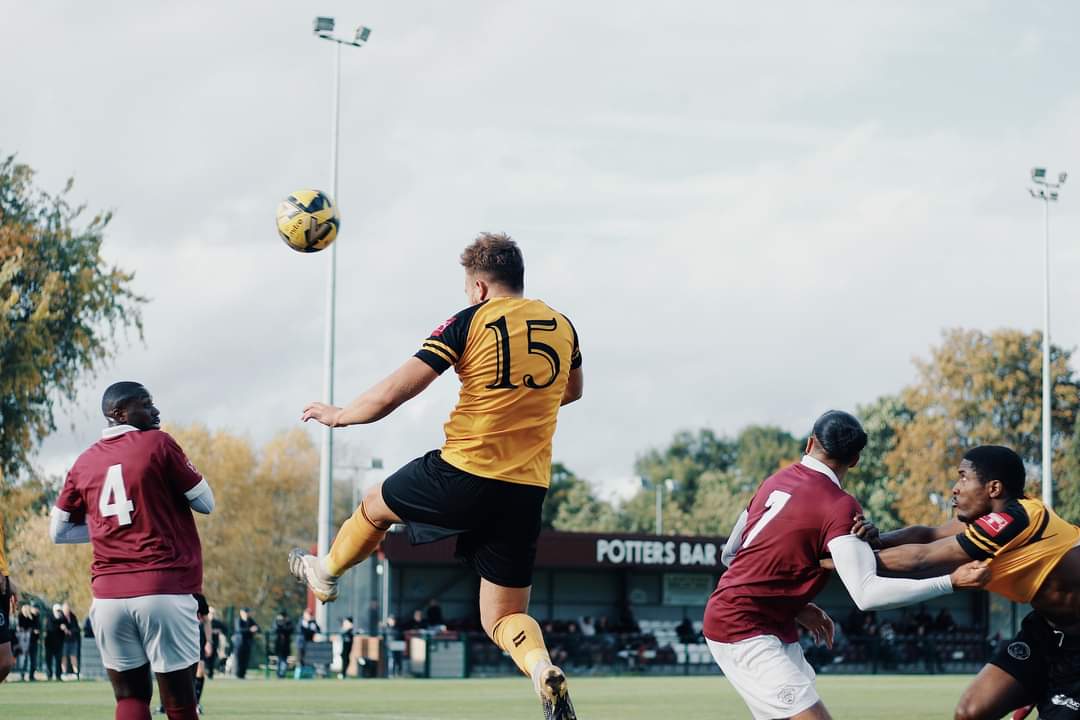 It is about getting as many wins as we can, getting points on the board. When I first came here it was all about survival. Second season was about not being in that situation again.  Well we are not and in a completely opposite place to this time last year. Whilst we are still in we are going to go for it as hard as we can.  You are right, when we played earlier in the season it was a top of the table game and we are still near the top competing against some very big sides at the moment. I won't have been here a year until the 24th of March and I think the turnaround from the players, staff and the club in general have moved in the right direction. We just want to make sure we finish on a positive note and wherever that takes us but one game at a time and hope to win every one of them.