Cray Wanderers vs. Potters Bar Town
The Pre-Match thoughts of Tony Russell
Cray Wanderers look to bounce back from last Saturday's defeat at Carshalton Athletic as Tony Russell's side begin December at home to Potters Bar Town.  Here Tony looks back at the trip to Carshalton, an injury update and a look ahead to the visit of Potters Bar Town.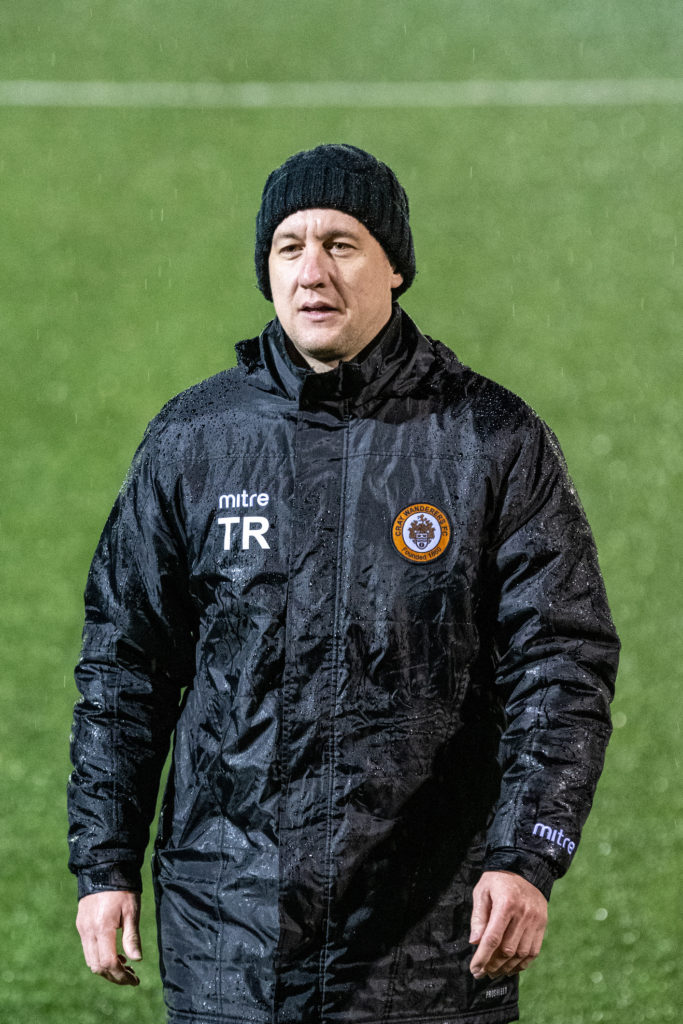 Welcome back Tony after a bit of a break since our last home game.  Last Saturday we lost our first away game of the season at Carshalton Athletic. Any complaint with the final score?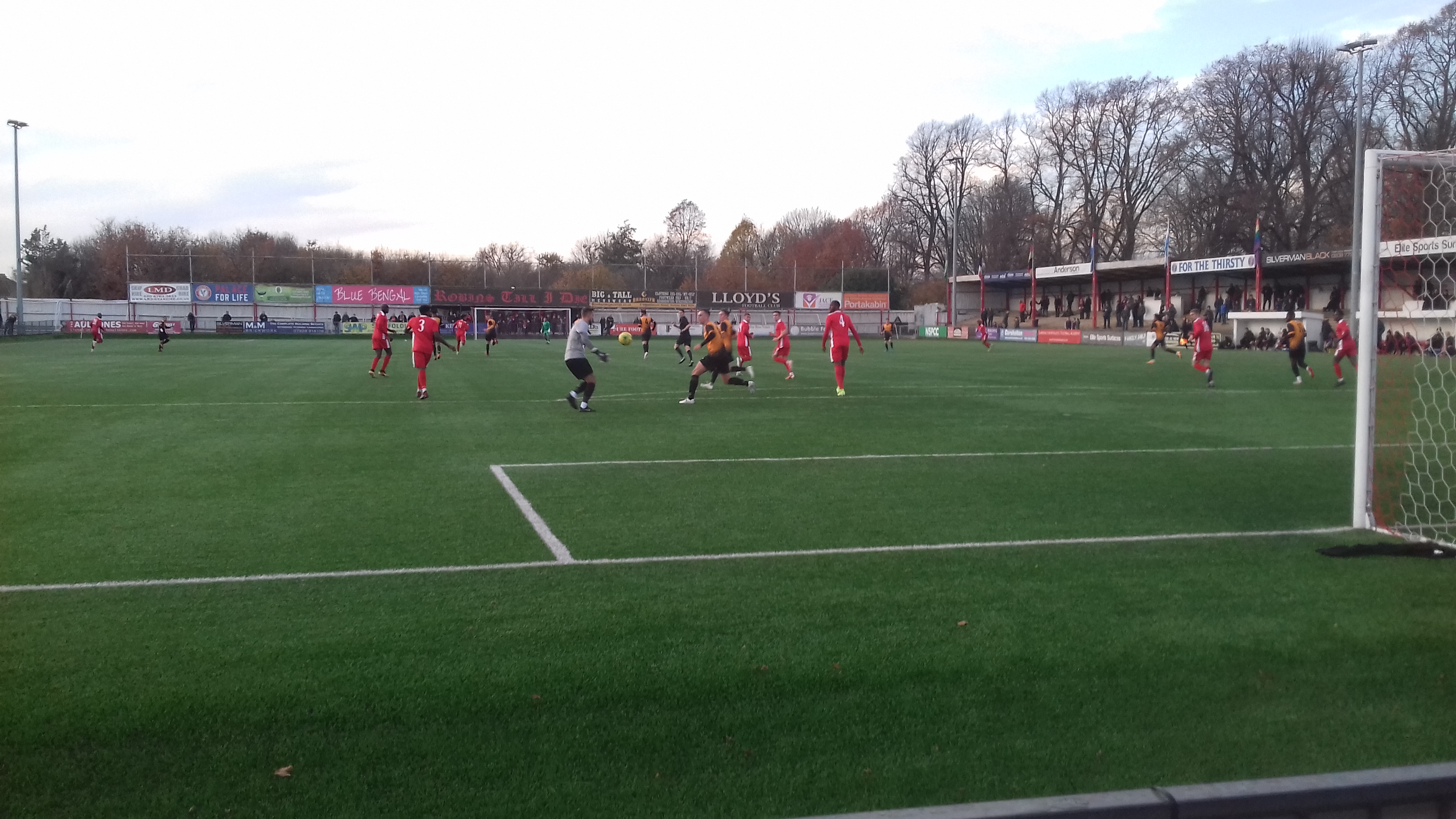 No complaint really, it was just one of those games.  We've watched the game back and they've had two shots on goal in the first half and scored two while we've had two shots on goal in the half and the Carshalton keeper has made two saves both from Tom Murphy, one a great save and another he's turn round the post from a free kick.  They've scored with their first shot and credit to Christie Pattisson he's probably never hit one as good as that and it was a great goal.  He was going away from goal, on the edge of the box and the ball was spinning away towards the corner flag and as it is set up on the half volley has gone in off the far post.  You have to take your hat off for a goal like that.  The second one, they've robbed us of possession and slipped in Ricky Korboa who tucked it away.  We've looked at the stats of the game, we've had 56% possession of the ball, had as many shots as them and we were just not ruthless enough and that's the harsh reality of it. We've come out the second half and it was all us and we had a chance to get back into it similar to their second goal. We robbed them of the ball, Murphy puts Andre Coker through and where Korboa controlled the ball and sidefooted into the net, Andre's lost control of the ball and it's gone through to the keeper.  Three minutes later from a throw in they've won a penalty and effectively it's game over.
It was quite a close game at half time despite being 0-2 down and if one of those Tom Murphy shots go in, if it went 2-1 I felt we would come back to get something. Did you think that?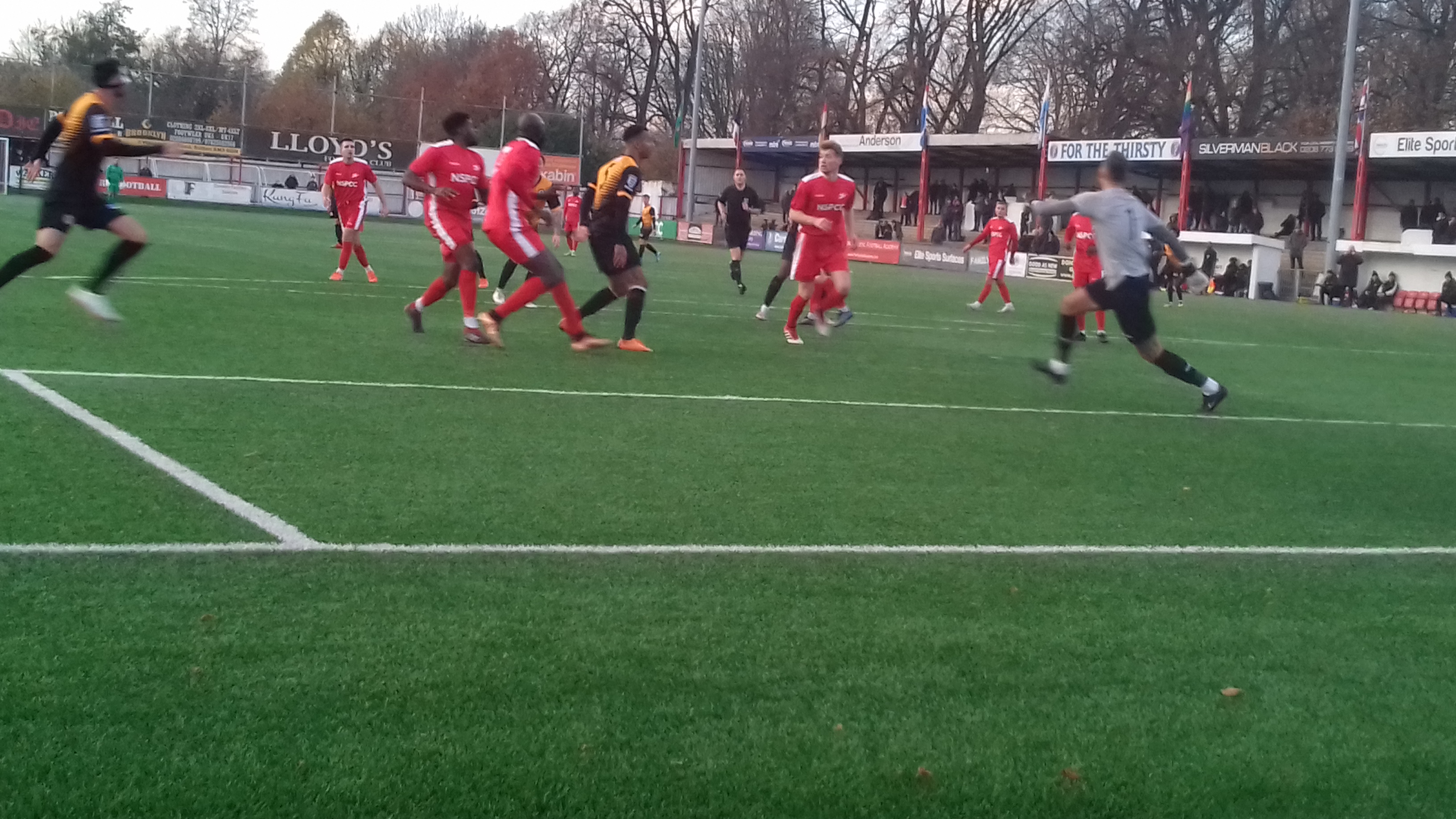 The talk at half time was that Carshalton have had two shots on goal and if we get one we would go on and win it.  We come out second half and Carshalton have started kicking the ball off the pitch and we have to take credit for that. They usually play out from the back, a fluid 4-3-3 and wander everywhere. They play against us 5-3-2 and not attempted to play in their usual way and hit it long every goal kick and counter attack us and let us have the ball.  Fair play to them, they did enough to win the game that's for sure but inside there is a compliment.  The team that came second last season changed their formation, personnel and philosophy against us and it's worked.  I watched them play at Enfield Town last Tuesday and they played well, are a very good team but missed chance after chance and lost 1-2 yet against us they score with their first two shots on goal. They deserved to win, do we need to be a little bit better? Is it the first time I've had this conversation where I bemoan us in the final third and not sharp enough? No! I've had an honest conversation with the players and said this is holding us back.  I try to look at scores when we win or if we don't watch the games back and thought we did enough in the Carshalton game to get a result.  After the third goal they started showboating which the lads weren't happy about and we could hear them after the game celebrating.  We just have to take it on the chin and use it as a fuel for the next game or when we play them again.
It was good to see Tom Murphy and Jerome Federico return wasn't it but there was a bit of a scare for Barney Williams on his 100th game?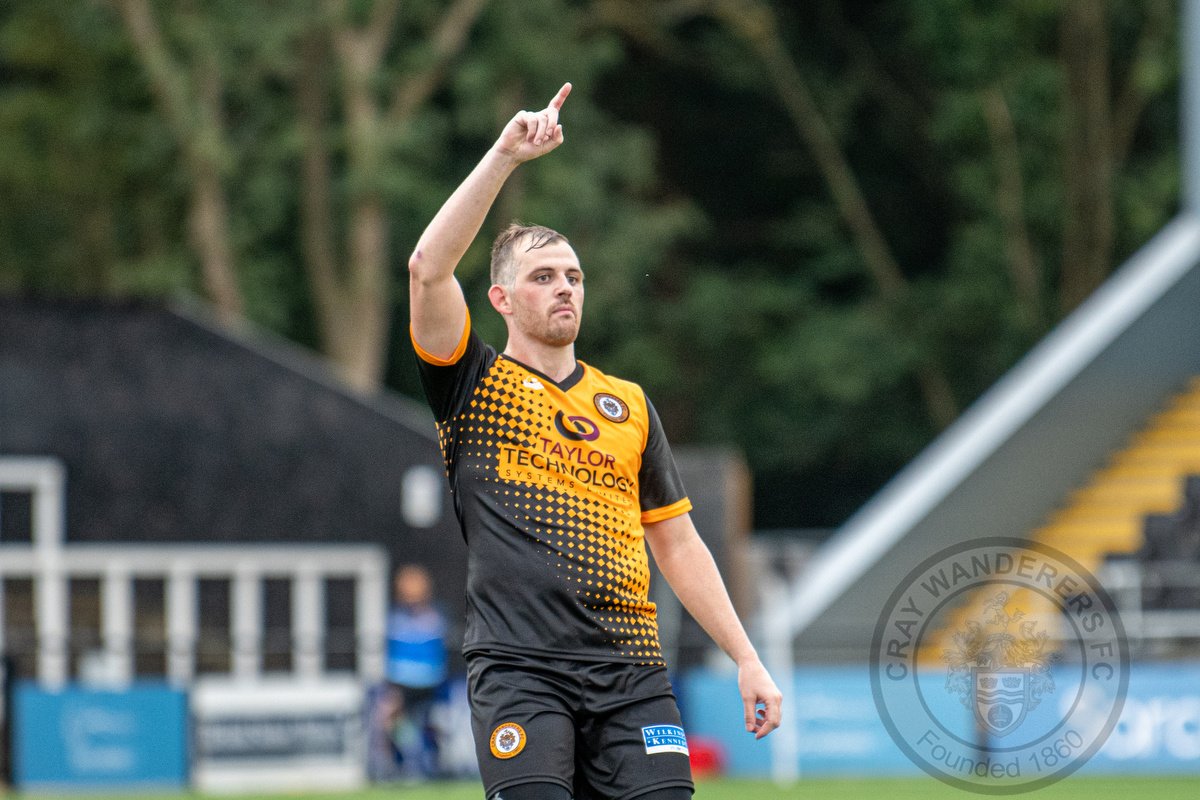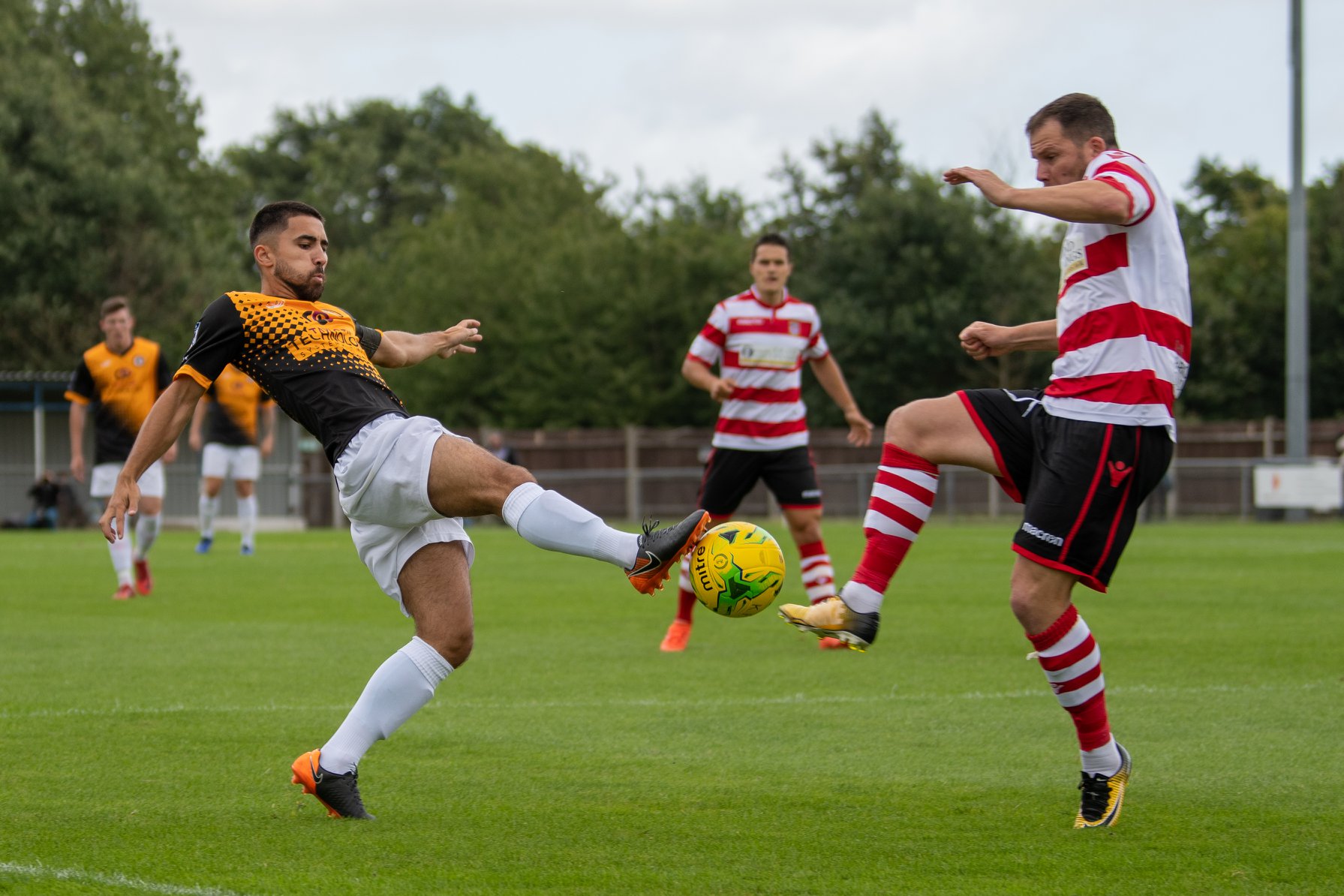 Yes it was good to have Tom and Jerome back and to have those options available again. I thought Murphs did well when he came on.  We had to make a tactical change early on and Tom was nice and bright.  Tom Phipp is still a little way off to be fair, and I think we would be lucky to see him again this year and maybe more likely for January.   It's a bad injury and a different hamstring to the one earlier in the season and were told between 5-8 weeks.
Barney actually got a football in the eye and basically scraped the eyeball and he just couldn't see at the time so had to go to hospital and is really swollen up and couldn't train on Monday.  He seems to think he is fine and just needs the swelling to drain out but maybe 50-50 for Saturday.  It did mean we had the option again of Ben Mundele at right back and to start making those marauding runs and is a good option to have.
It was a strange weekend wasn't it that Carshalton were the only team in the top 10 in the league at the start of play to win?  
I think that is going to happen a lot.  I don't think there is a team in the league that is going to run away with it. I think everyone will beat each other and the two teams that are promoted are the two that put good runs together.  Have we got the squad to put a good run together? We need to be better, if we have any chance or opportunity to challenge for promotion. We are nearly half way through, we are missing lots of chances and not putting teams away and not putting the games to bed. We've had a good chat and they are a very honest group and spoke about different training methods we are looking to bring in, the different areas we are going to work in, individual session for groups like working with the strikers, giving them more game related shooting sessions and we just need to work at it.  We've all said we are not in the business of wasting years and just happy to finish mid-table in our first season back.  That's not how we are made, this has only made us hungrier to keep working hard and try to get better and we set ourselves high standards.
Before Saturday we went seven games unbeaten and moved into the playoffs places.  We also had a weekend off and the team had a training session at Flamingo Park so you made use of the spare Saturday.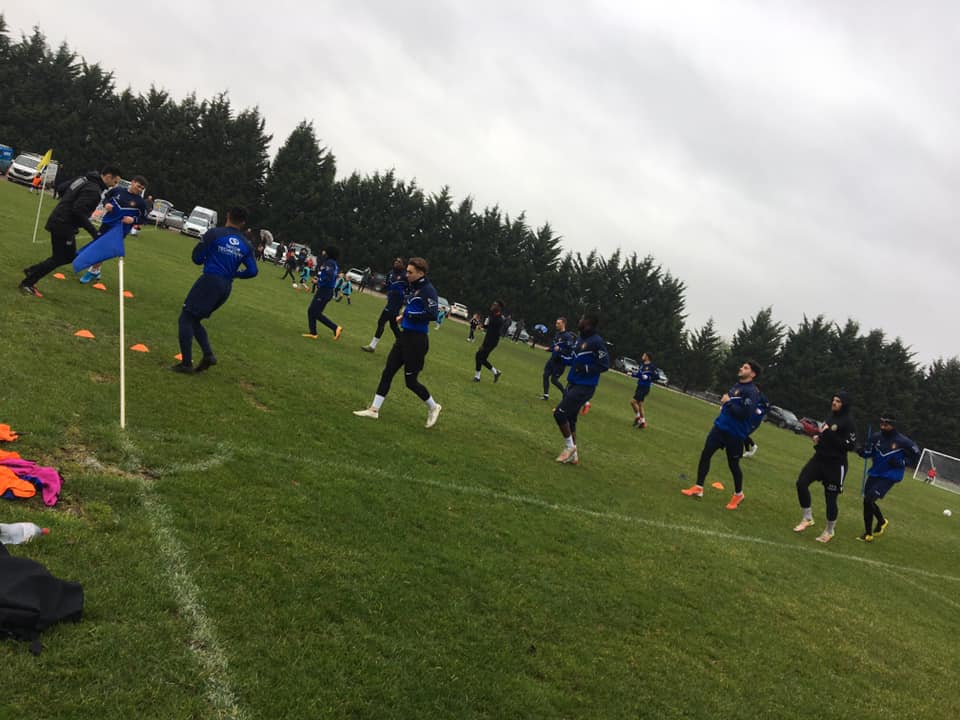 To be fair when we play against teams who aren't as good as us we are really dominant and look a class above.  The task for us now is can we do that against teams above us and at the moment we haven't done that so that is a challenge for us. We've drawn games against Haringey, East Thurrock United and Horsham where we should have won and we haven't.  We are a little naïve still even myself and I said maybe we should have gone to Carshalton and been a bit more defensive. Instead we opened up and it became a bit of a gunfight and just needed a bit more firepower on the day. Maybe we could have kept it cagey and looked to break on them later but that is not necessarily our style and how we like to play.
For the training we used Flamingo Park as it was a Saturday off and can't be there full time as there are no floodlights.  We do the video analysis at our local leisure centre at Sutcliffe Park and yoga sessions.  I thought it was a good idea also for the players who hadn't been to Flamingo Park before to have a look at it and see what we've been speaking about and why they've joined the club and how things are going.  It was really enjoyable and the boys were asking plenty of questions and we are looking forward to the stadium going up now.
We now enter December and unusual these days isn't it to have a light schedule when two seasons ago we played eight matches in December and this season we have four.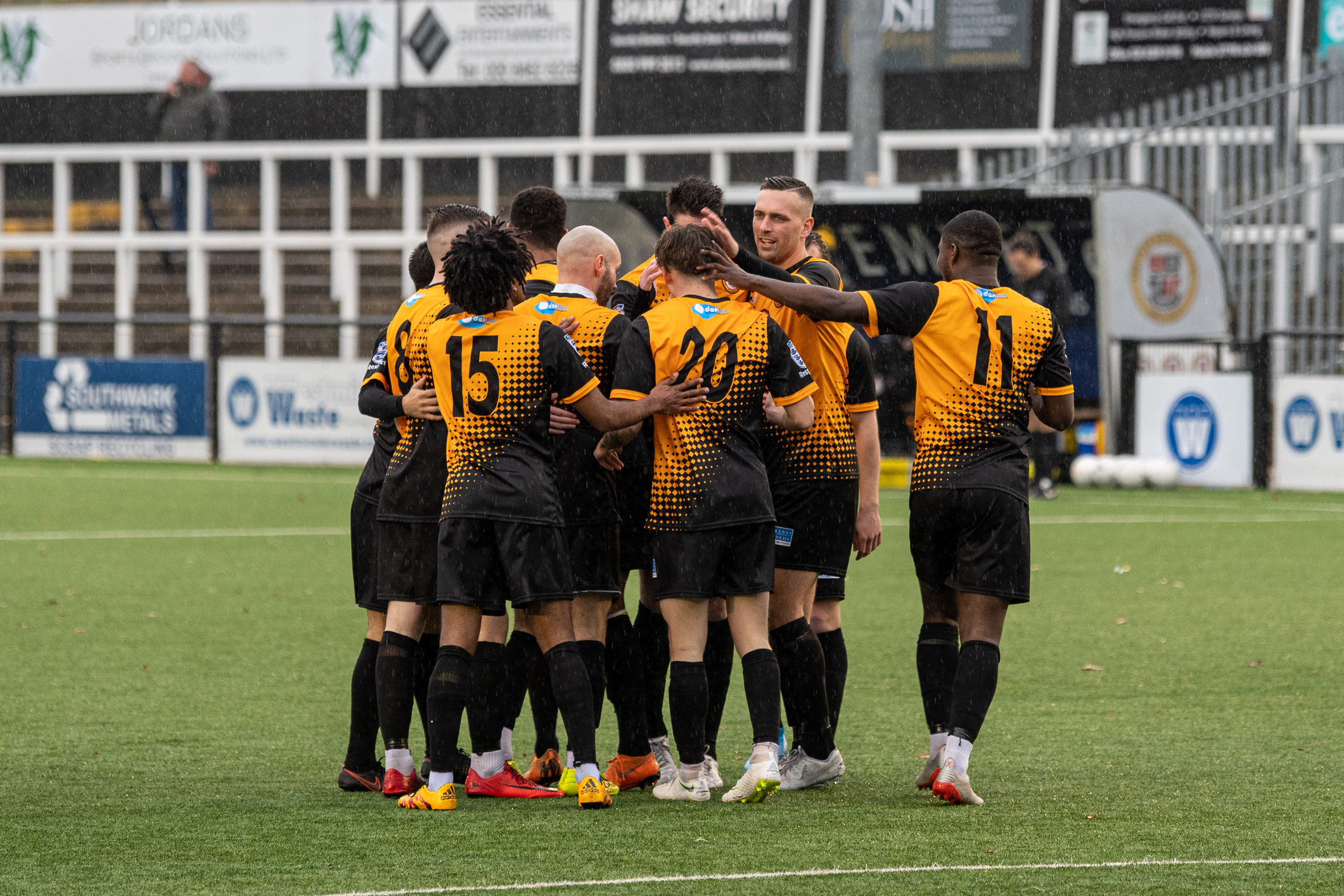 Looking at the four games we've got if I'm honest for the Worthing game in the Velocity League Cup we were going to let the U18s play it and for us to use the day for the Christmas get together but I've spoken to the lads about it and we only have the four games in December and we can't really just have a day off.  If we had a heavier schedule I would have done with training in the morning and the Christmas meetup after but for the Worthing game we will mix it up and give the boys who need the minutes a chance to play and treat is as a first team game while some of the U18s may feature.
We've had an honest and open chat at training on Monday and spoken to a couple of players individually who I feel aren't delivering the levels expected of them and I think it is important that you do that, some managers just release players and not give opportunities for those players to showcase how they react.  Me and Vinesy had a good chat about what we can do tactically to step up and spoke as a group and individuals.  We always react well to defeats and lucky to have an honest group of players where you can have that chat without players getting offended or throw their toys out of the pram. We say what's on our minds and give their opinion and a good adult discussion. We'll have another session in January and if we are still not getting what we need out of them we will revisit things.  As I mentioned earlier we want to be playing for something in the league with ten games to go and not in the business of wasting a season.
Let's look ahead to Saturday and Potters Bar Town at home. It was an unusual game last time we played them in August, ten bookings with hardly a foul in the game and two late goals in a 1-1 draw.  What sort of game can we expect on Saturday?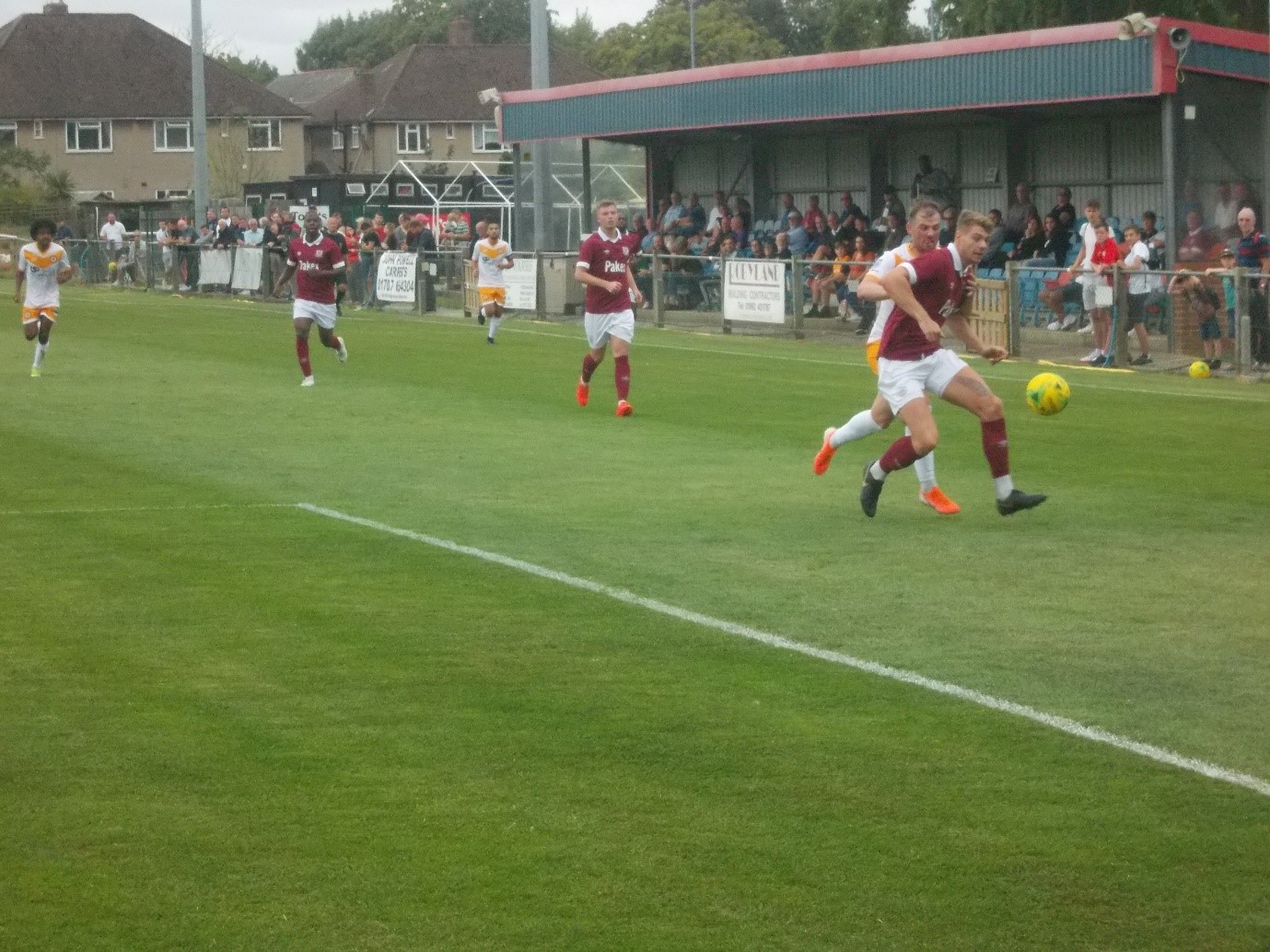 Yes it was a difficult game as we had no Mitchell or Jay available nor Barney and had Charlie Allen at right back and were really patched up because of injury and suspensions.  They are a good side I'll watch them on Tuesday and saw them recently against Merstham and they are a strong team.  Their away record is very good and won 4-0 at Bognor Regis Town and are well organised and dangerous.