Cray Wanderers vs. Wingate & Finchley – Saturday 19th November, 2022 – The Pre-game/Programme Notes of Neil Smith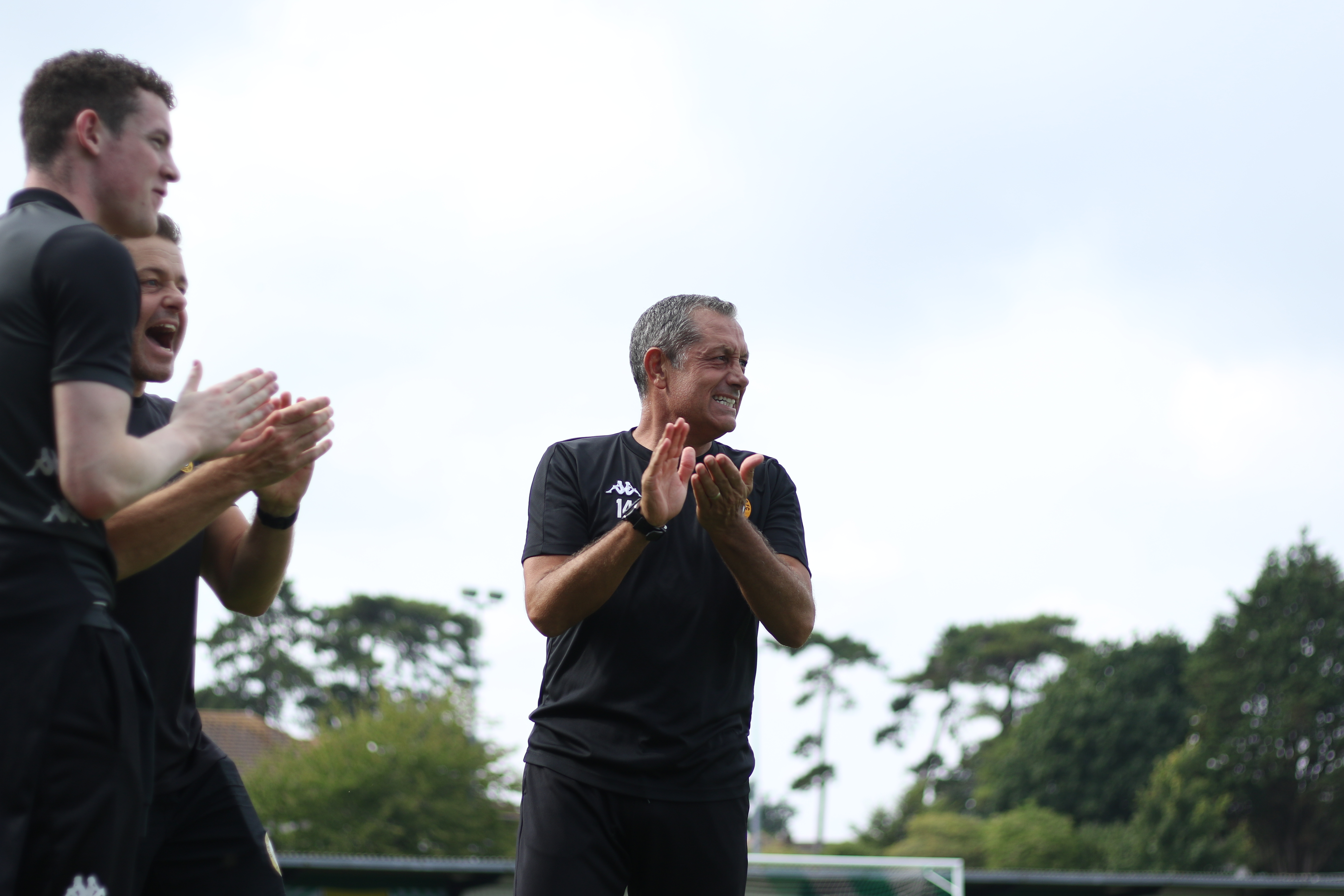 With a run of five successive away games upcoming, Cray Wanderers this afternoon entertain Wingate & Finchley looking to maintain a six game unbeaten league run.  Here Neil Smith looks back to the goalless draw at Lewes last Saturday, reflections on the 2-1 win vs Aveley a fortnight ago and thoughts on today's opponents and the danger they can pose.
Hello Neil.  Let's take a look back to last Saturday and a good point at Lewes considering we had ten men for 25 minutes against a side unbeaten in seven games?  What were your thoughts after what an entertaining match?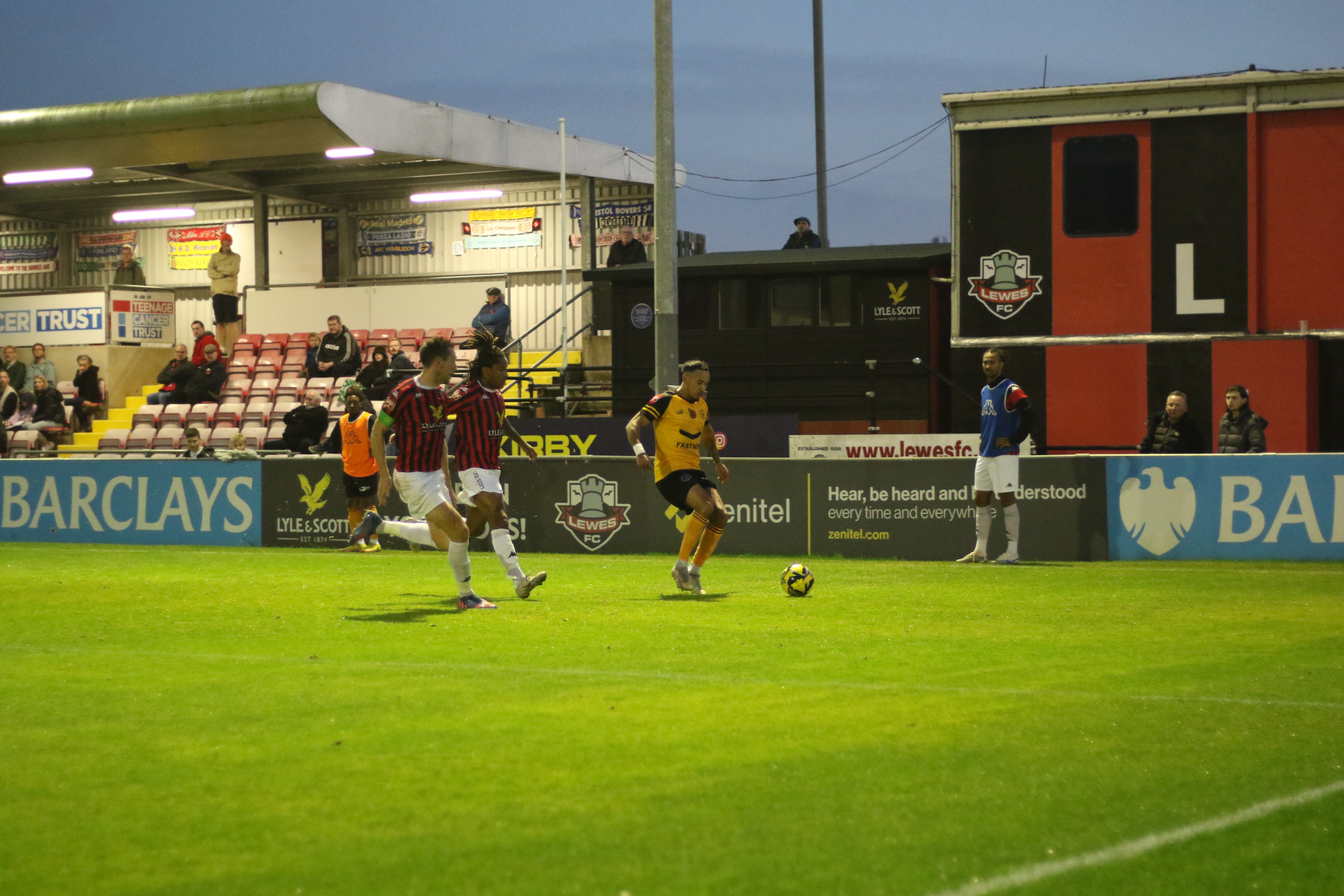 I thought there were chances at both ends and we played some terrific football during the game. It was one of those games where if someone had scored it would have become more cagey but it was a very open game and we several one on one opportunities where the boys have held their hands up and admitted they could have done better but credit to Lewis Carey on the day.  When Shaun Rowley was called upon he was outstanding too.  The fact we had ten men for the last half hour with added time was disappointing as I think we would have continued to take the game to them.
You must have been pleased with the amount of chances created. Is your job a lot harder when we are not carving out chances.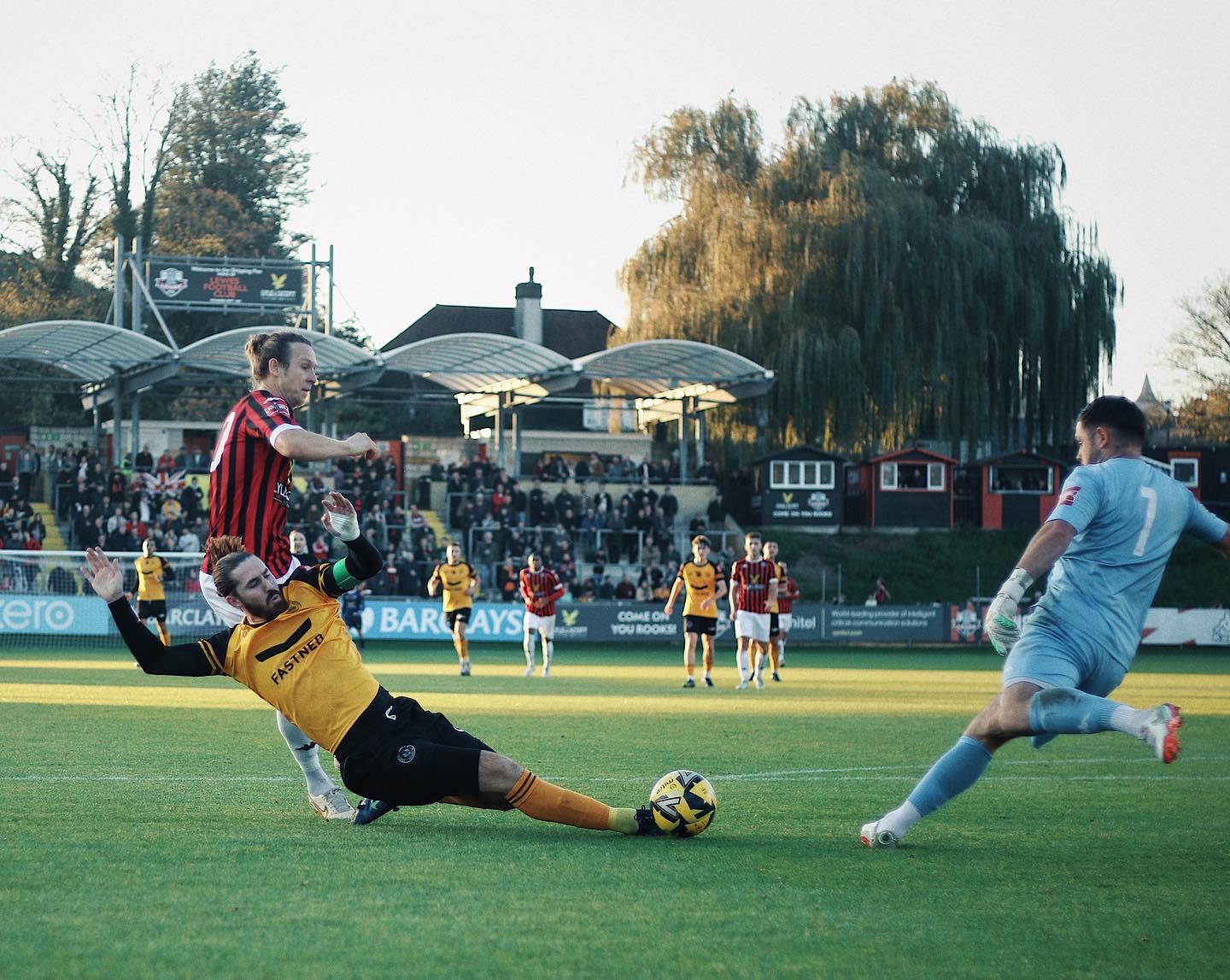 Exactly that. I've got players all over the pitch who can score a goal which I think you can see when we play.  Ben Krauhaus had the best chance which maybe he could have done better, Dan Bassett also had some opportunities and Tom Derry when he slipped over in the box but while we have the likes of Nyren creating chances I'm confident we will score.  At the other end credit to our back four and midfield as we have kept a clean sheet which shows the hard work we have put in during the game.
I make five clean sheets now for Shaun Rowley this season where last season we had two. He is going to be sponsored by Sketchley's at this rate!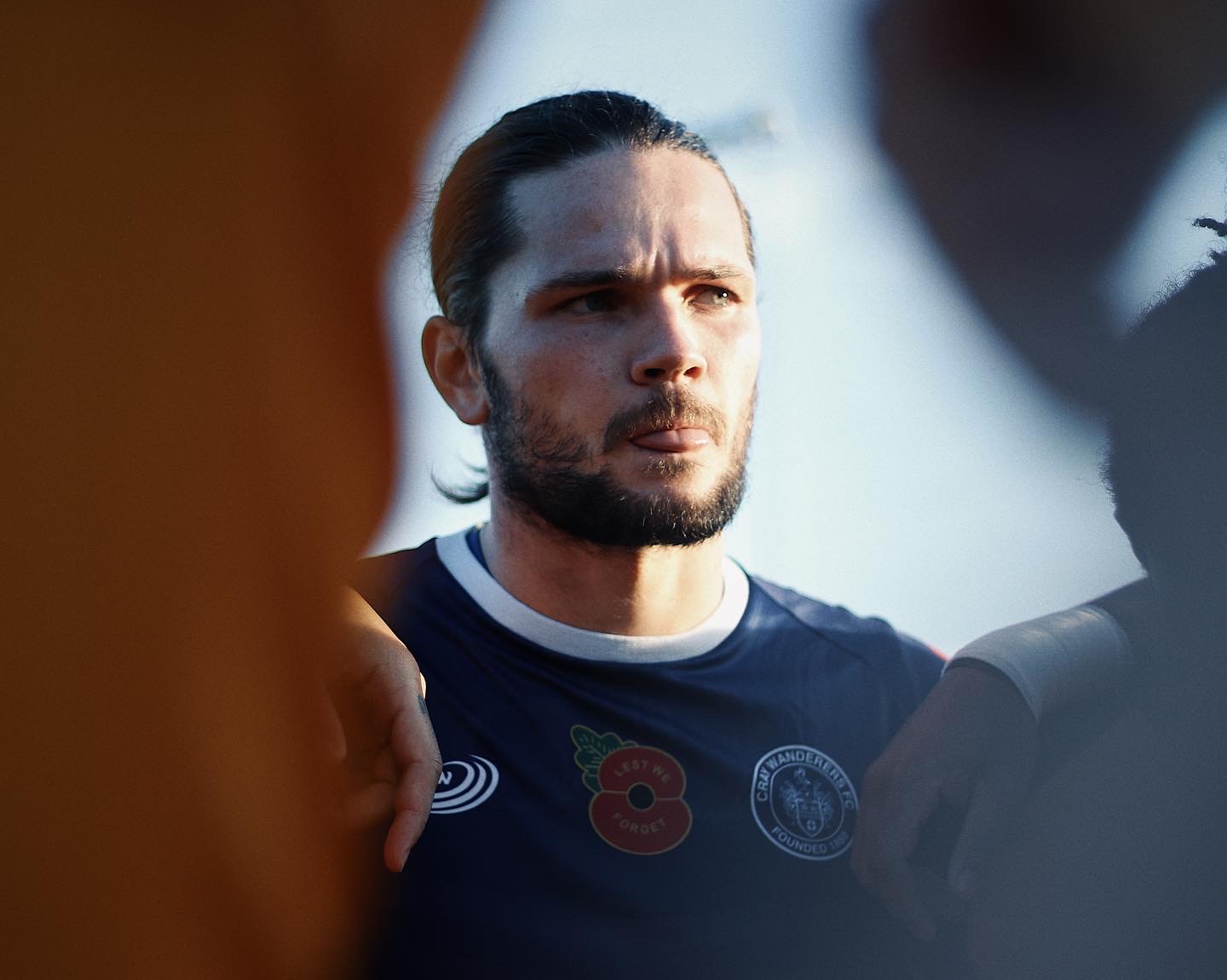 It was one of those things that needed to be addressed especially early on in the season as last season we conceded too many soft goals. So we have worked on that as an essential aim and Shaun has been excellent and the back four are playing pretty regularly together now and getting combinations going.  So very satisfied with the clean sheets as that gives you something to build on when we know we can attack.
Joe Taylor is an outstanding striker at this level so to restrict him to few or any chances you have to give credit to Sinn'kaye and Jalen. Also in midfield we did well in preventing balls going into Taylor. 
Did you have any particular complaint over the red card for Mitch Chapman?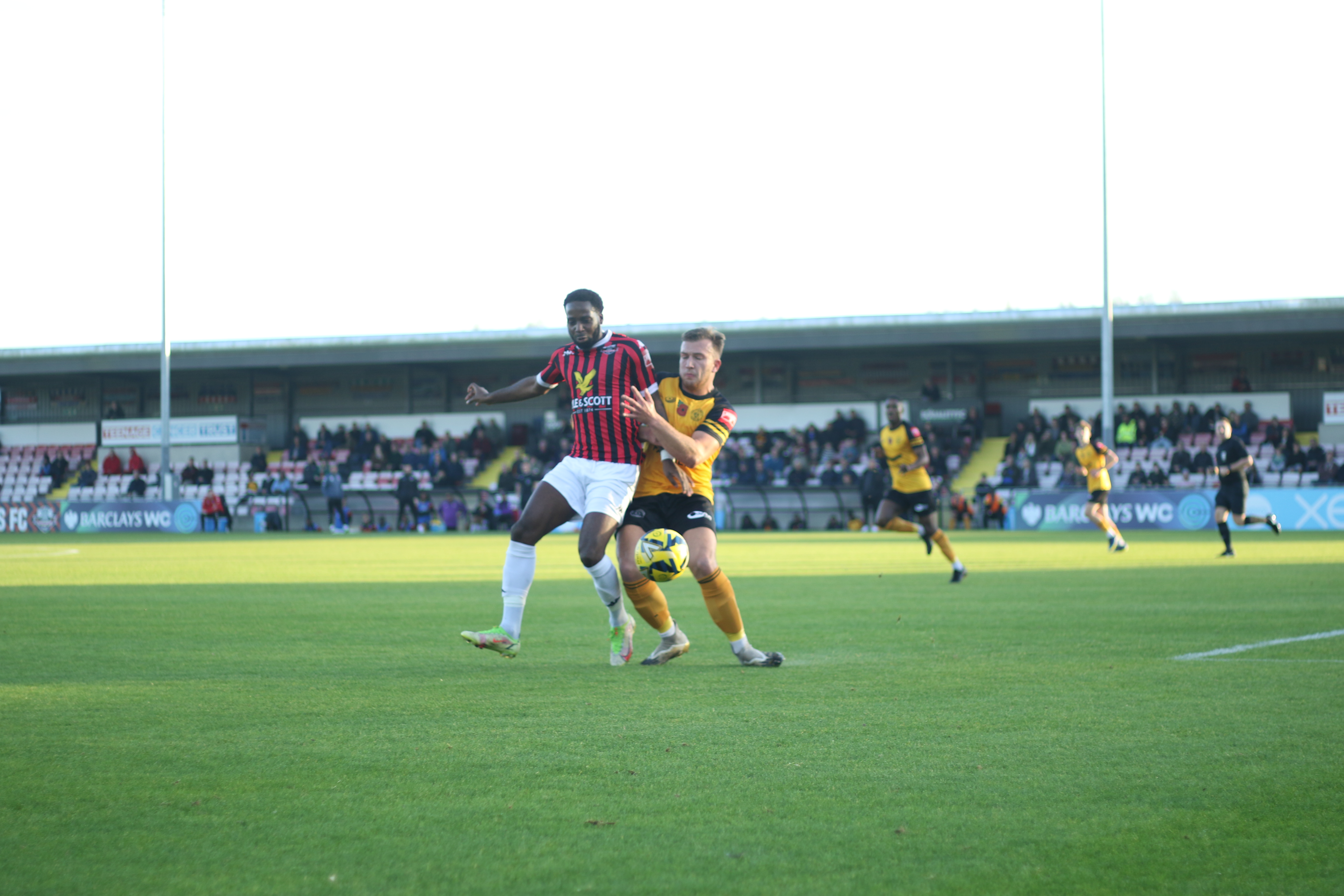 We have looked at it, I felt the referee had already made his mind up before going over to assess it. I don't think Mitch has made contact and wins the ball but when you go in a bit two footed like that you give the ref a decision to make. The way he was blowing his whistle after the challenge makes it obvious he has made his mind up. I did ask if he would look at the video but he hadn't by Monday morning which means Mitch is suspended which is a shame as he has been playing really well.
Looking back to our last home game, a 2-1 win vs Aveley.  They have bounced back with two wins since then including a 5-2 win at Folkestone on Tuesday night to go 2nd in the table.  Do you think our win against them received the recognition it deserved around the league as they are a side with a winning mentality this year.
That's right, we were training on Tuesday night and I was sitting there with Tosh after going through the session and what we were going to do and we saw the Folkestone result. I don't think people have given us credit for that win. We knew they would be difficult as we went to watch them against Lewes where they were excellent in the first half.  The way we won the game with a superb strike from Mitch perhaps aggrieved them losing like that but I thought we thoroughly deserved to win the game. It was another game where we came off at the end and if asked to name a man of the match I couldn't because they were all outstanding and on Saturday as well.  My subs who are coming on now are changing the games including Mitch for the winner.
Aveley are a side that have been together for a while so know each other well where we have been together since the start of the season.  We are still gelling together as a team and you are starting to see that more and more as the games are going on. The Lewes game epitomised that after we went down to ten men we were still creating chances. We also had the likes of Sam Wood and Anthony Cook coming on as subs so we have strength in depth and competition for places which is what we wanted.
Let's look ahead to today and the challenge of Wingate & Finchley. I often feel they are in a false position in the league as they are a side with a lot of pace and have had a new manager come in and they had a bit of bounce in the league with a couple of wins.  Have you had a chance to see them play?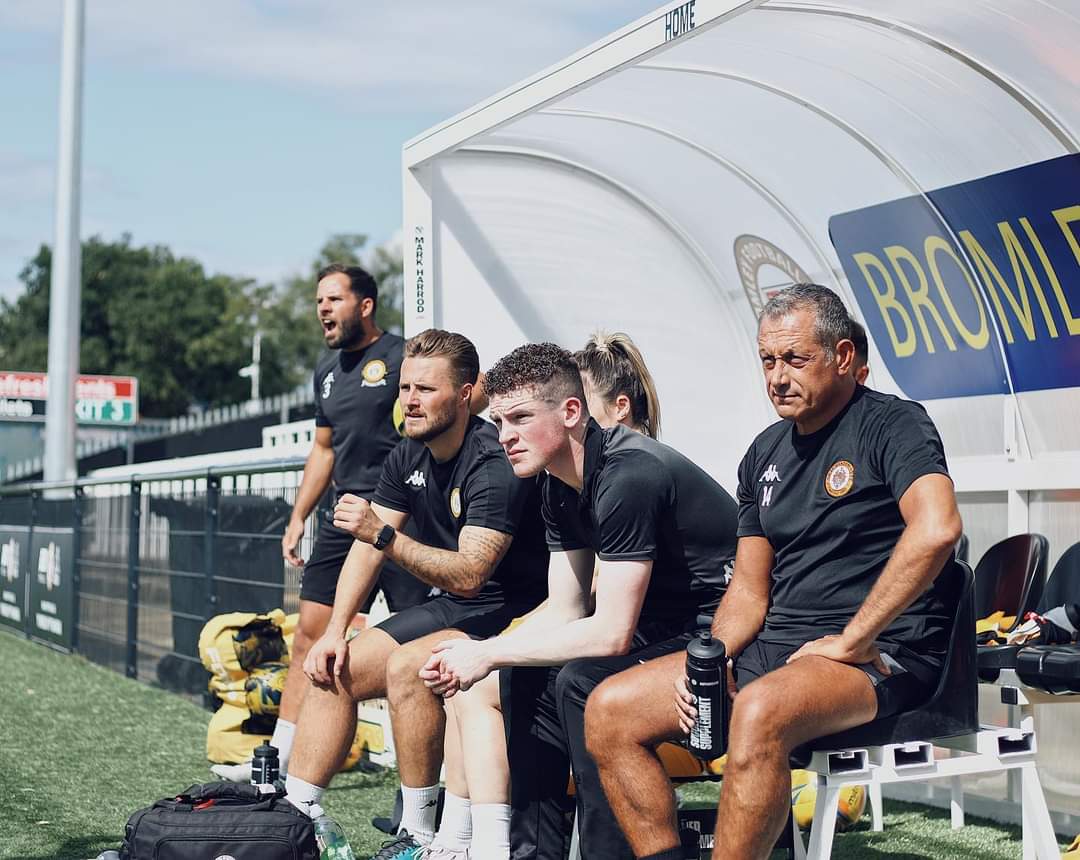 Yes we've looked at them and they often put a good performance in and then lose a game so are a bit up and down but on their day we've got to give them respect and can do some damage. They have good players in the side that perhaps haven't hit a bit of consistency yet. They can make it difficult but at the same time if we can hit them early make it difficult for them. We will go in with a positive attitude but we will have to be at our best once again.