With the festive season now over Cray Wanderers return to home league action on Saturday January 4th as Wingate & Finchley are the visitors to Hayes Lane.  Here Tony Russell looks back at the Christmas/New Year games against Worthing, Leatherhead and the dramatic win at Margate and looks ahead to the Wingate & Finchley game.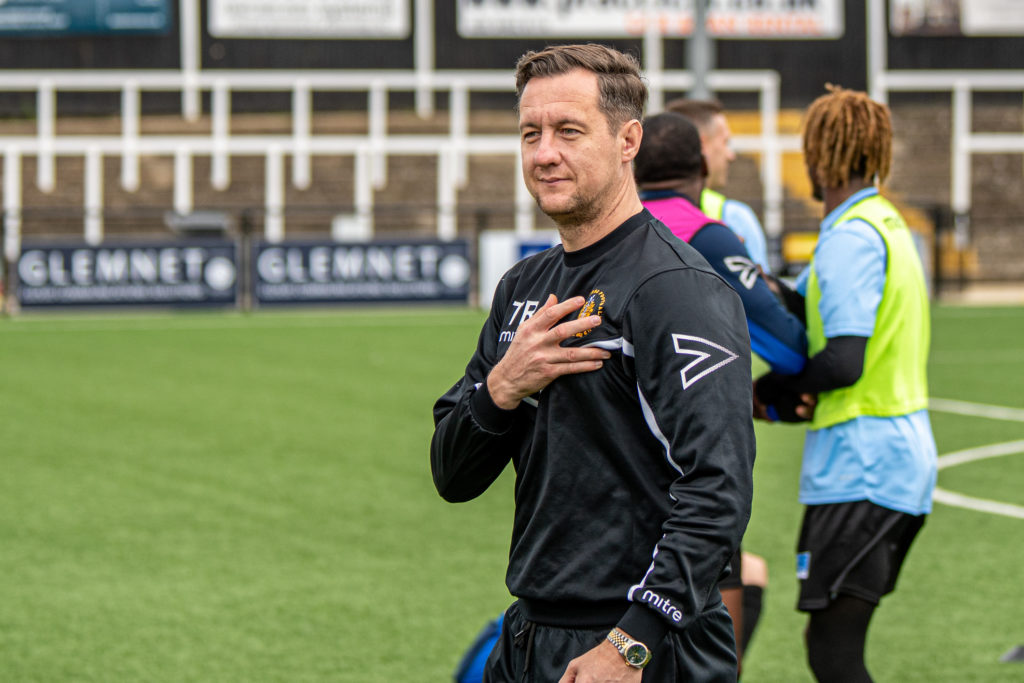 Happy New Year to you Tony and your family. Well done to you and the team for the winning start to 2020 at Margate on New Year's Day. It was a real rollercoaster of a game but we came through it to win 4-3. What were your thoughts on the game?
I thought we played really well. The first half we completely controlled the game against an excellent Margate side managed by an excellent manager in Jay Saunders.  To come here and be as dominant as we were was superb. I thought seeing Phippsy back makes you realise what he gives us.  Calmness, brilliant without the ball and obviously couldn't play anymore than he did so had to take him off and it had an effect on the game and it became carnage. You have to give credit to Margate, obviously we scored a great goal through JT and they came out the blocks quickly in the second half.  When it was 2-2 I pulled the team into a huddle and asked them the question "what do you want to be this year, nearly men?". We are in an arm wrestle now, the game has become carnage, we've got players playing left-back and out of position, we've got to find a way and dig in to win and responded to that brilliantly by scoring two goals and then Lee Lewis shows a bit of naivety and gives a penalty away.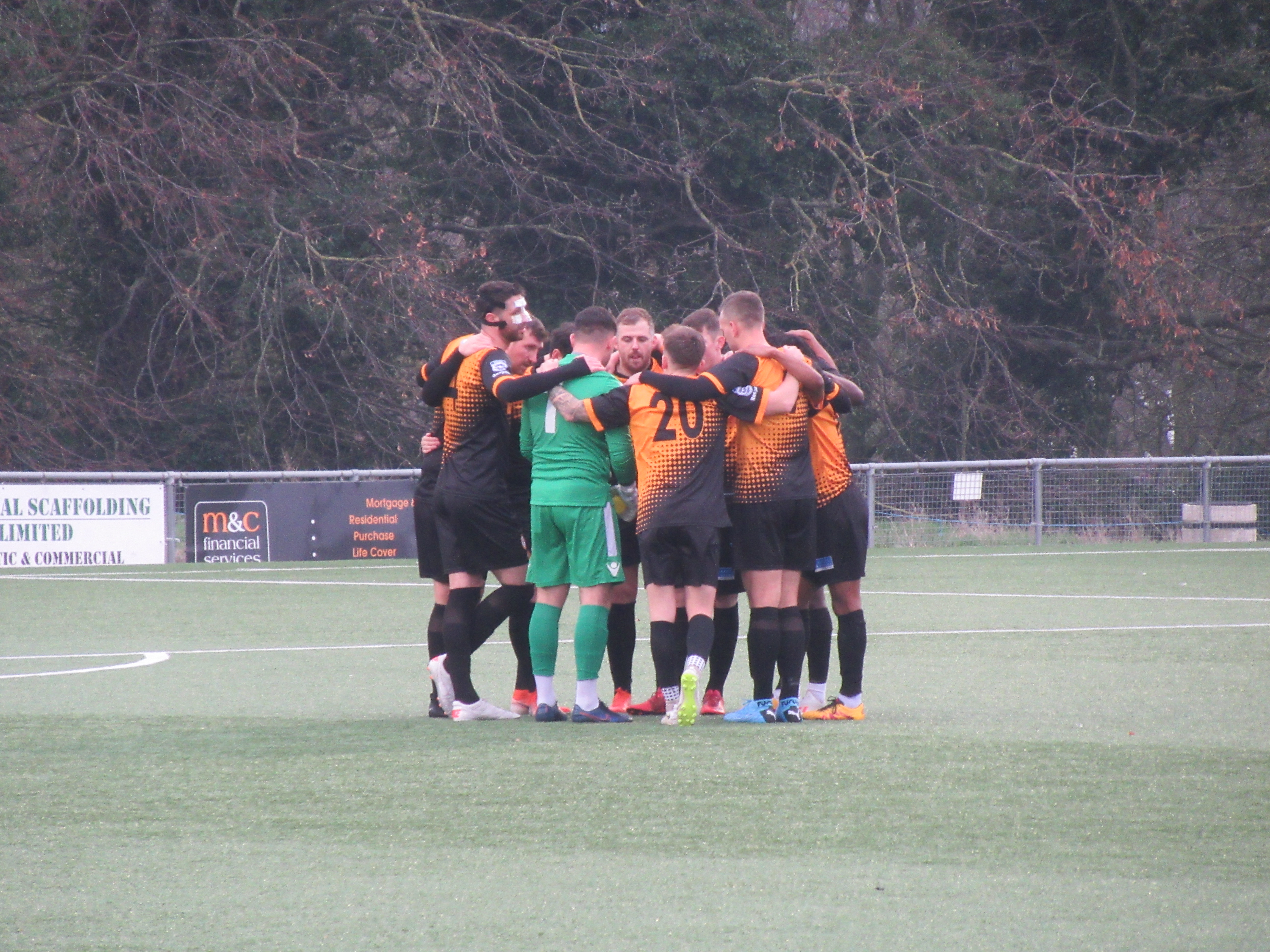 To be fair a lot of people are going to coming away from the game talking about Lee Lewis's 25 yard shot into the top corner but the first and fourth goals, the movement and passing was unreal. Margate are a good side managed by a former National League manager so this was no easy feat what we did on New Year's Day.  We are low on confidence and have a few bodies out so to come and do that for the whole of the first half and for large parts of the second was brilliant. They scored their first goal on the break, the second goal was from a corner so they didn't rip us open and Lewis didn't have to make many saves. The Margate keeper has made a great save from Tom Murphy so we more than deserved the win with all due respect to Margate.  The fact we have so few numbers body wise probably made the scoreline closer than it was but I was proud of them and for large periods of the game we were superb and that is how I want my teams to play.  No side managed by Jay Saunders is going to just lie down and die so we expected them to come at us but we showed skill as well as character to win the game.  A deserved three points and we've taken six off Margate who are a fantastic club and that shows how far we have come.
When we last spoke you mentioned that you were looking for a positive reaction following the Bognor Regis defeat. Do you feel you got that at Worthing in the League Cup and at home to Leatherhead?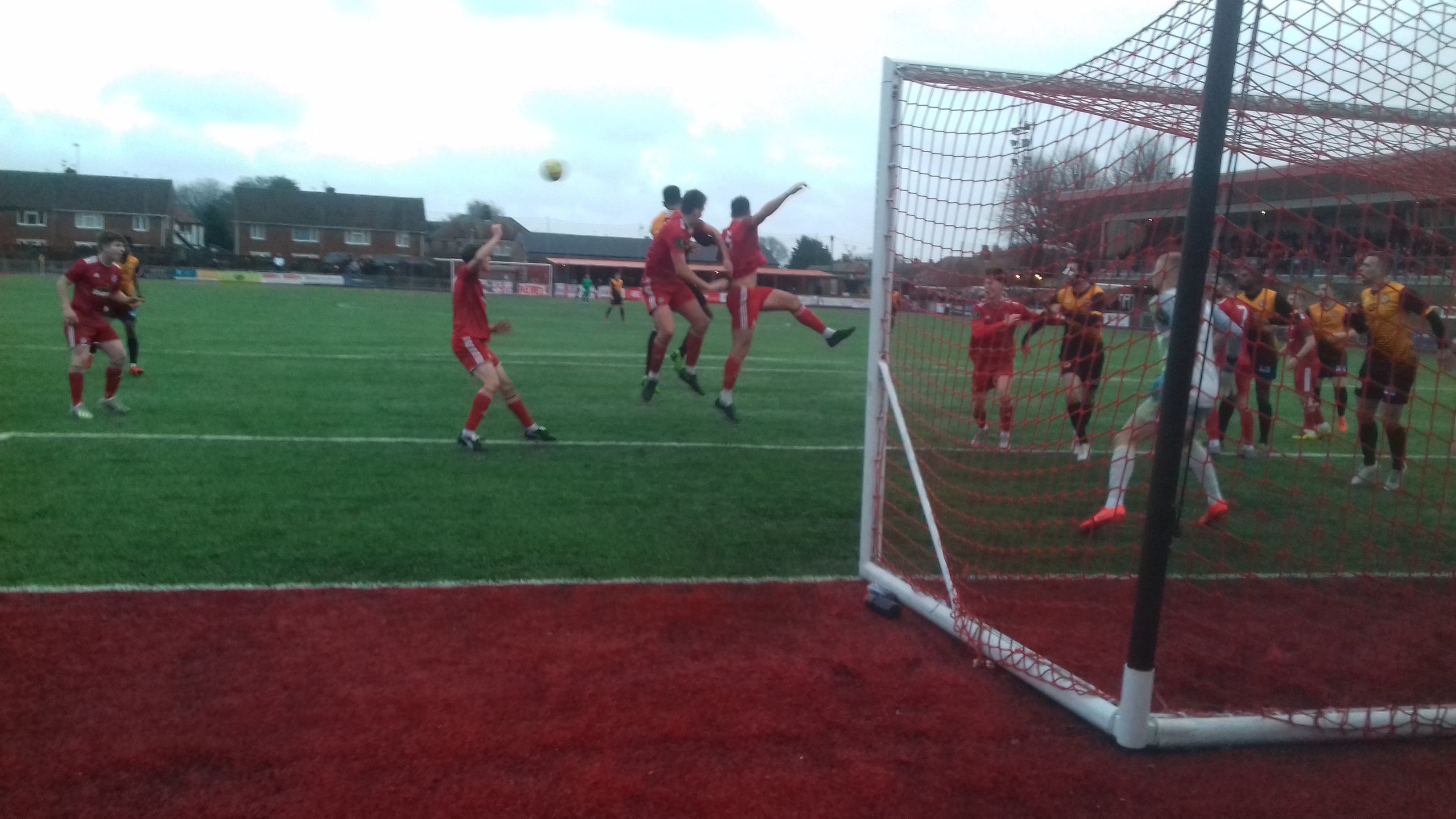 I thought the first half against Worthing we seemed to be suffering a hangover from the week before.  We played well with the ball but in terms of the final third I thought we were a bit powderpuff and going in 2-0 down obviously we were a bit concerned as Worthing are a good side so the last thing that we needed was two heavy defeats in a row. I spoke to the boys at half time not necessarily in terms of the result but in terms of the performance and I thought we were very good in the second half.  If I'm honest I thought we should have won the game and I know JT has gone through near the end and his shot has gone to the keeper but we hit the post, Murphy missed an open goal, Feds was put clean through but blazed his cross-shot over. I thought it was a very good game and I like Worthing and the two games against them have been excellent matches, open and there was some good young players on show on both sides and I look forward to going back down there in the league.
We scored two good goals through Bradley Pritchard and Karl Dent.  I thought against Bognor that we were poor without the ball and usually our pressing is very good.  We had to make changes against Bognor and that seemed to affect us so we went back to the drawing board a bit, spent the week watching videos talking about the press and how we were going to do it, what triggers that press and intensity of that.  For the whole game we pressed them well and made them go long and make a passing team turnover the ball a lot. That is what Bognor did to us, so I thought without the ball against Worthing we were a lot better.  Although we were beaten in the end we were pleased with the way we played and we wish Worthing all the best in the competition.
We were a bit unlucky against Leatherhead on Boxing Day weren't we and unfortunate for us to have three of our regular back four out for the game in Barney Williams, Tom Carlse and Mitchell Nelson. Do we just seem unlucky with injuries at the moment?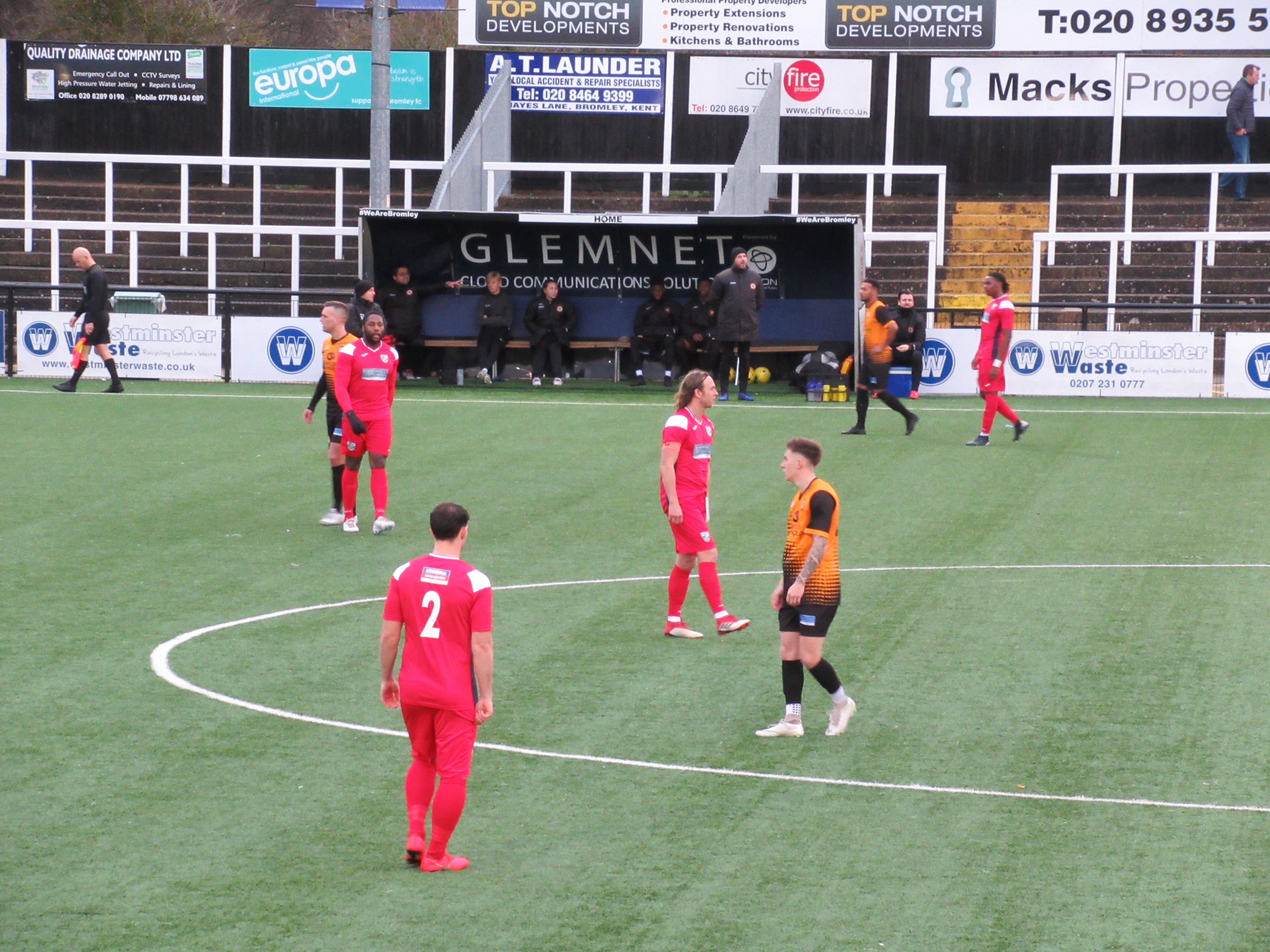 Yes, we lost Carlsey after he broke his toe in the Worthing game so will be out for 4-6 weeks and lost Barney to a cracked rib so another 3-4 weeks for him too.  Mitchell was unwell and not really in any position to play. We like to play out from the back and have plenty of the ball so the build up to a match is very important to us.  Putting centre-halves at right back or midfielders at left back is just carnage and it is affecting us. I've always said with us as we do so much work we are very much in time with each other and we all play as one and know what we are going to do and how to do it and we are a very good side.  At the moment though if you take one or two of those cogs out it becomes awkward and I thought we struggled against Leatherhead to start with.  To be fair to them they gambled and went man for man and left Joe Taylor one for one with their centre-half who did very well and got the better of JT on this occasion.  It's important that we learn from that and have got a couple of ideas if someone does that again and JT can't physically handle it we will try to come up with a couple of things and that is the beauty of playing at this level. It can throw up different threats and ideas and it is up to us to go away and do things differently next time.
In terms of the game, we should have got something out of it.  Bradley has missed a sitter in the first half, Joel has hit a post from five yards and it has come out.  Then in the last minute of the game, Tom Murphy has been put through on goal, shot across the keeper who has parried it out and JT in the middle of the goal has put the ball wide.  That is the way it is going for us at the moment and we can't feel sorry for ourselves.  I said to Vinesey after Joel hit the post with fifteen minutes to go that if we got one we would go on and beat them. We had changed things tactically where we moved Charlie Allen to left back for Lee Lewis and this seemed to galvanise us and once we pinned them in they couldn't get out  and felt it was a matter of time if we scored that we would score two or three but can't legislate for missed chances.
It's the way things are going for us at the moment and whenever someone goes down injured it always looks like something serious and the footballing gods aren't looking down on us at the moment. We've just got to get through this period. We don't really want to go out and buy people as we will have the other boys coming back. We are happy with the squad we have but we've tried to get people in on loan, it is just trying to find the right ones and working on it.  We've got irons in the fire and waiting to hear back from a pro club but some of these young pros live in cloud cuckoo land and don't want to drop down levels and play first team football. They would rather play on a Wednesday afternoon for the U23s with no tackling and in front of 20 people.  That is the frustrating thing at the moment.  We are also working on a wide player and hope to know more after the Margate game.  We've just got to get through these next 2-3 weeks and limit the damage what has been done. We have basically 16 players with no U23s this year and have first year U18s level players to call on.  If we can remain in touching distance, get people back and bring one or two in I think we will come on like a train.  The boys are putting everything in and the Worthing and Leatherhead games were very similar, the last 25 minutes was all us and we are pushing and pushing to try and get an equaliser and in both games should have done.  We have hit the post in both games and we will get our breaks in the end.  When you are not winning the confidence can be affected and up to me, Vinesy and Nath to keep rallying round the players.  I've faith in the boys and of course they turned a corner with the win on New Years Day.
Let's look ahead to Saturday and the visit of Wingate & Finchley.  We played them as recently as 12th November where we won 1-0.  They are struggling in the table but do you expect a tough game?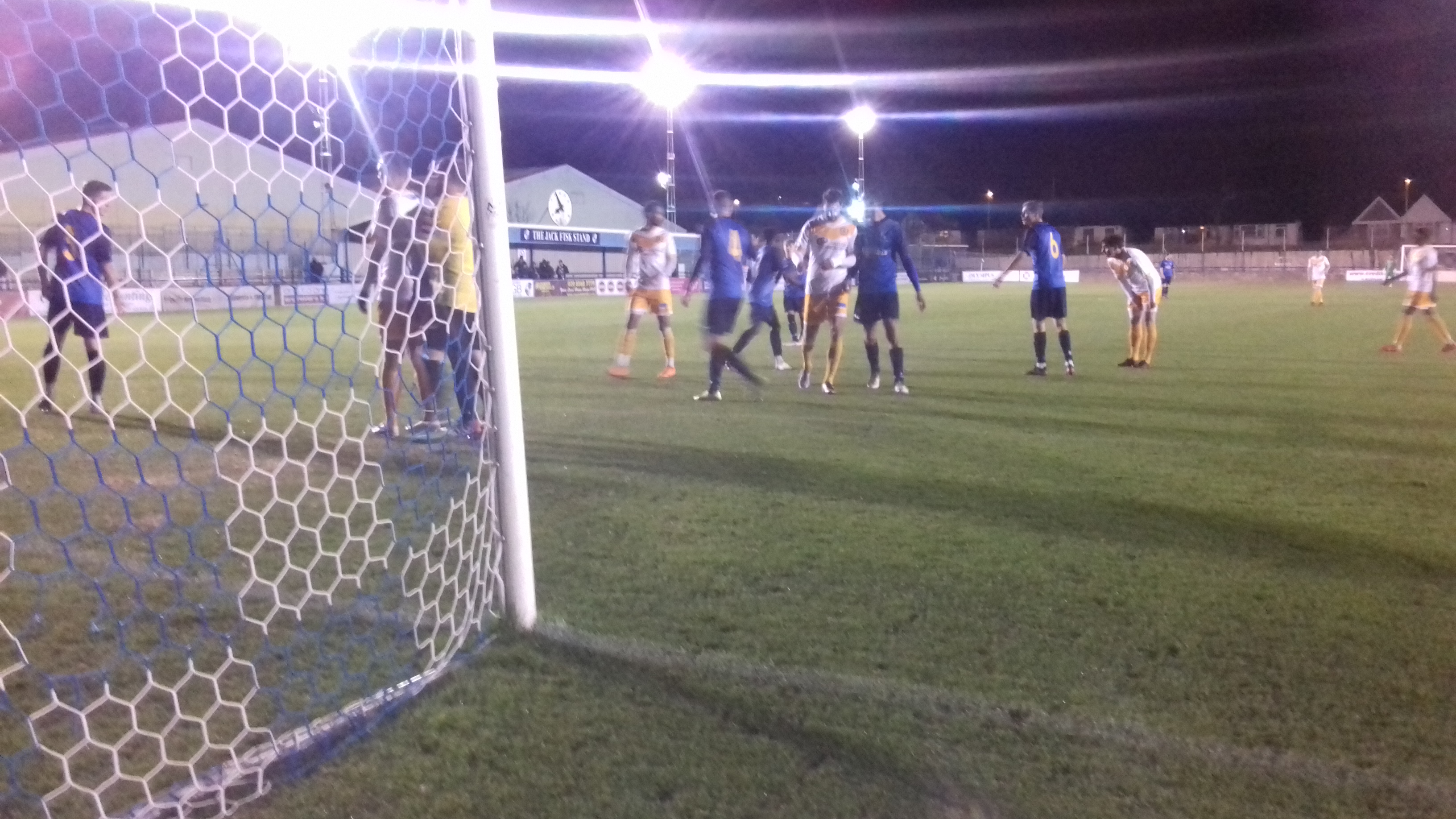 I was really impressed with them on that occasion and I think they've been one of the best sides we have played this season.  I said after that game that I would be surprised if they are anywhere near the bottom and I see they continue to get beaten. I'm genuinely surprised and think they are decent and was one of the few wins we've had where we could say that we were hanging on for dear life at the end.  I don't think there are any easy games in this division and you notice Lewes have started to pick up and win games. Anyone can beat anyone in this league and I've said it all along if anyone can put 10 wins in a row together you win the league.  It is a massive challenge to all the clubs to put a run like that going as at the moment no-one seems to want to win it.  We've become a little bit detached from the group and teams have games in hand and we just need to keep winning like at Margate and we will be there or thereabouts.