Cray Wanderers Women vs Tunbridge Wells Foresters 2nd XI
Southern Counties East Women's League Division One West, Sunday 22nd October
Cray Wanderers                                                     5
Kulishko 27, Jackson 36, Oldfield 67,
Main 80 pen, Gregory 85
Tunbridge Wells Foresters 2nd XI                           0
Photos to follow
Cray Wanderers moved to the top of the Southern Counties East Division One West on goal difference and maintained an 100% winning start to the season after a five goal victory against Tunbridge Wells Foresters at Flamingo Park.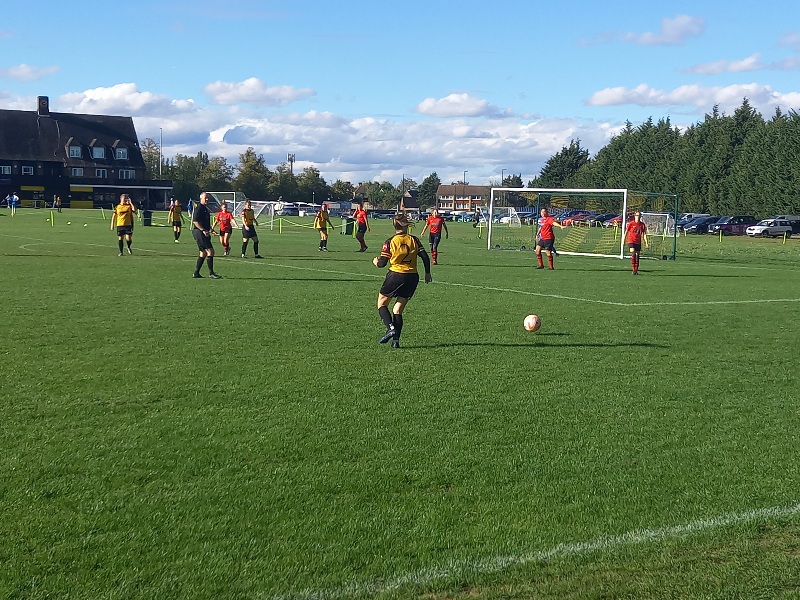 After a couple of weeks away from league games Cray showed patience early on to break down a very young Foresters side searching for their first point of the season with two goals before half time through Hrystyna Kulishko and Katie Jackson.  
After a quiet start to the second half Cray stepped things up in the last quarter and Jessica Oldfield made it 3-0 and in the last ten minutes put a convincing gloss on the scoreline with goals from Millie Main from the penalty spot and Olivia Gregory.
On a very sunny and warm afternoon totally out of keeping with what the men's team had to suffer at Potters Bar Town on Saturday, Cray got off to a composed start and Millie Main saw a shot saved by Paige Morland at the second attempt and then from Hannah Atkins with a low shot.
The game evened out a little after the first ten minutes but Cray still offered the main threat and a cross from Chloe Ashdown down the left came to Katie Jackson at the far post and set up Hrystyna Kulishko who sliced a shot wide.
Cray had to show patience but in the 27th minute went ahead when from a cross from the right into the area, Kulishko was on hand to fire home from fourteen yards.
Nine minutes later, Cray had a bit of breathing space with another smart finish from Katie Jackson who found space from Ashdown's pass to place a shot into the net from just inside the area.
HT:  2-0
Foresters had a decent spell after the break and Codie-Rose Higgins hit a couple of shots, one deflected behind for a corner and then saw a shot held by Danielle Smith as did Emily peel.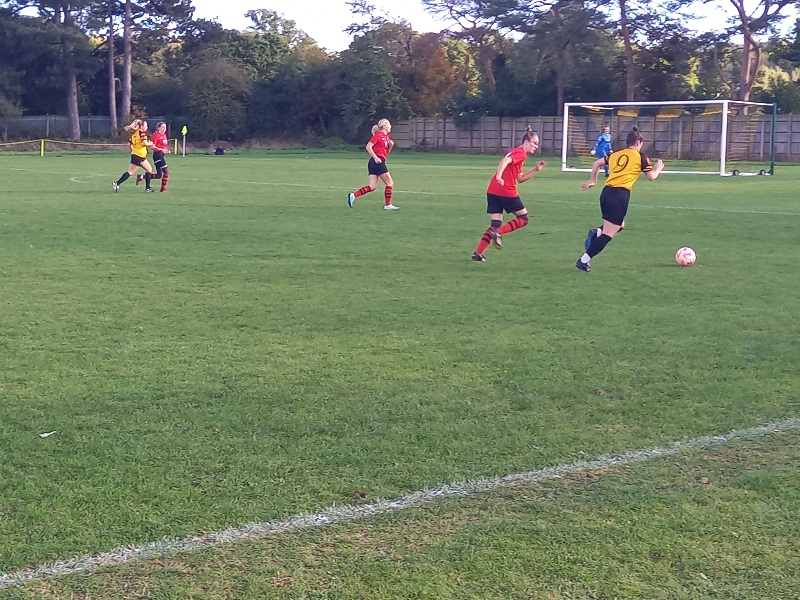 Cray though still had plenty in reserve and in the 66th minute came close to a third when down the right, Jackson's ball into the box fell to Olivia Gregory who got to the ball before Jessica Oldfield to crack a shot against the right post.
However, a minute later it was three nil as from a cross from the left the ball came to Oldfield who found space to finish with some aplomb.
In the 76th minute, Cray almost scored a fourth when Kulishko found Oldfield who turned on the edge of the area and her goalbound shot was tipped over superbly by Morland.
Four minutes later Cray were awarded a penalty after Ashdown was tripped down the left of the area and from the spot Millie Main made it 4-0.
In the 85th minute the Wands scored a fifth with another well worked goal as Main played a fine ball out to Renette Ofori down the right who squared the ball across to Olivia Gregory who fired into an empty net.
Cray almost scored a sixth with the final attack with Oldfield volleying over the top from close to the penalty spot.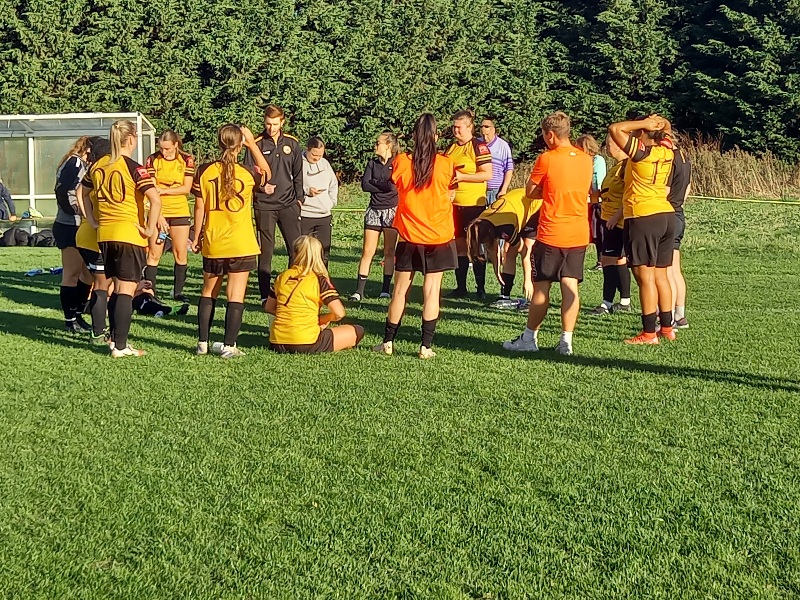 In the end though Cray were convincing winners against a hard working Foresters side and now go on to 15 points and head the table on goal difference from Petts Wood. 
Dean Jarman's side have been very strong, scoring sixteen goals and conceding just one and next Sunday head to Wrotham to face Borough Green looking to keep the fine start to the season going.
Cray Wanderers: Okasia Brown, Grace Dodds, Claire Goldsmith, Vittoria D'Urso, Alanna Royston, Millie Main, Hrystyna Kulishko, Katie Jackson, Olivia Gregory, Chloe Ashdown, Hannah Atkins; Renette Ofori, Jessica Oldfield, Danielle Smith, Eve Sales
Tunbridge Wells Foresters:  Paige Morland, Georgia Randall, Hollie Rabbit, Jade Molineux, Danielle Turner, Sesi Sudds, Charlotte Fairy, Molly Godfrey-Jones, Codie-Rose Higgins, Cassie Bunting, Maya Parkin; Phoebe Dyer, Emily Peel
Referee: Mark Jenkins