Four Decades of watching Cray Wanderers – by Colin Head
Please see here a great piece by Colin Head, Cray Wanderers supporter of 40 years and Kent Sports New reporter who looks back on a dramatic four decades following the Wands
I went to my first Cray Wanderers game when I was 9 back in 1980, my Dad worked on Saturdays but a midweek game at Oxford Road at the end of the 79/80 season meant we could travel up on the train to St Mary Cray and catch the 51 bus to the ground with my uncle Paddy & cousin Mike who lived close by. I remember there were other Cray fans waiting for the bus on Sevenoaks Road in old black and amber scarves chatting about the club, the game they were about to watch and the much missed Grassmeade ground.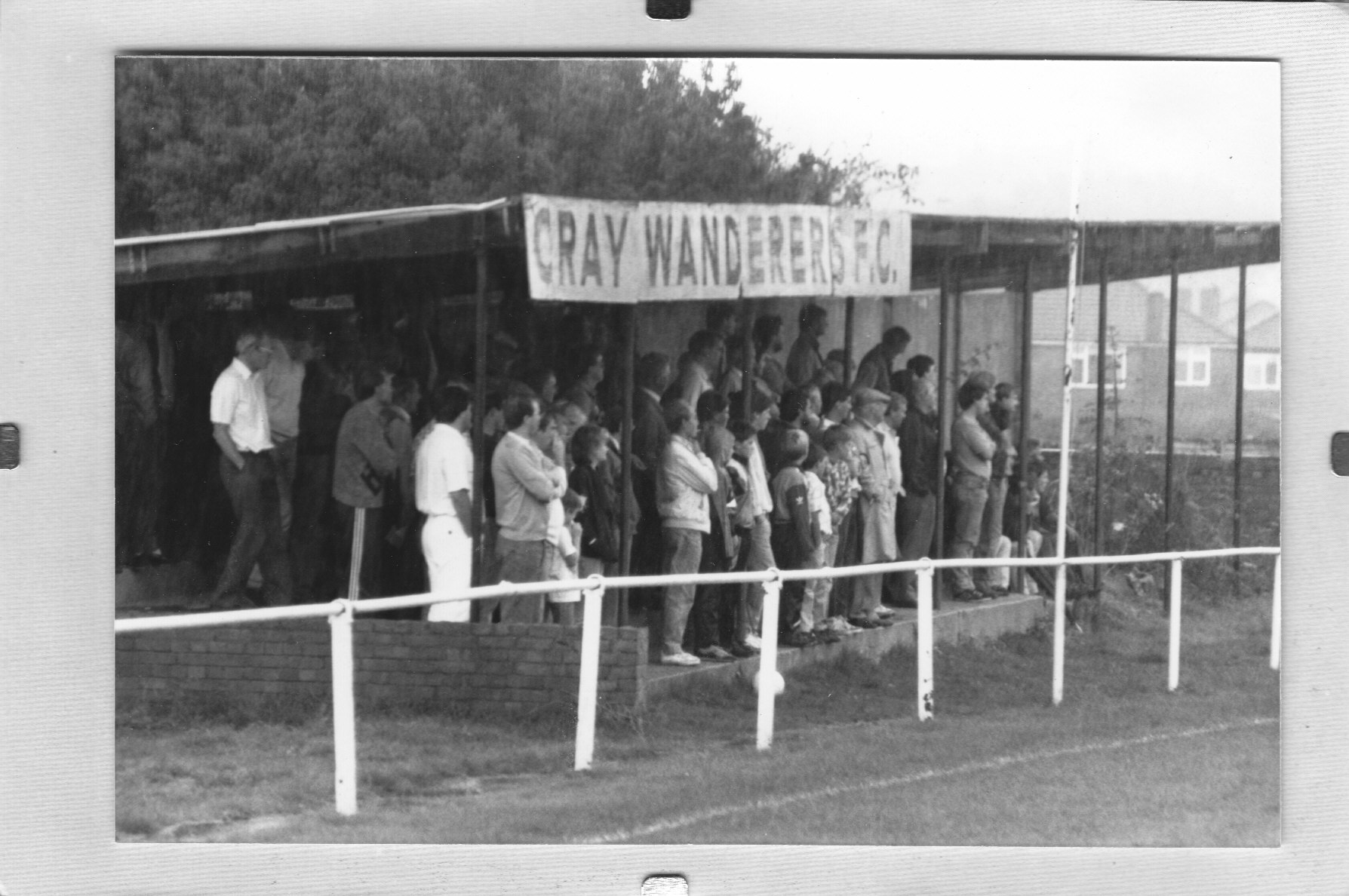 The Cray Massive of its day at Oxford Road, Sidcup
Although my Mum had won the battle for hearts and minds by taking me to Bromley games at Hayes Lane regularly from the age of 6, from then on I'd also go to Cray Wands midweek games at the start and end of the season with my Dad. Because of the lack of floodlights the games kicked off between 6.15pm and 7pm depending on how much daylight would be available, which was quite tough on the opposition who would sometimes travel from the other side of Kent. We did a couple of local away games too at Crockenhill and Alma Swanley most memorably and I started going to a few Saturday games on my own, like the Kent Senior Trophy final at Sittingbourne in 1987, an end of season game with Folkestone Invicta which was temporarily halted for a thunder storm and a fierce local derby with Dartford at Oxford Road when they were tenants around 1994.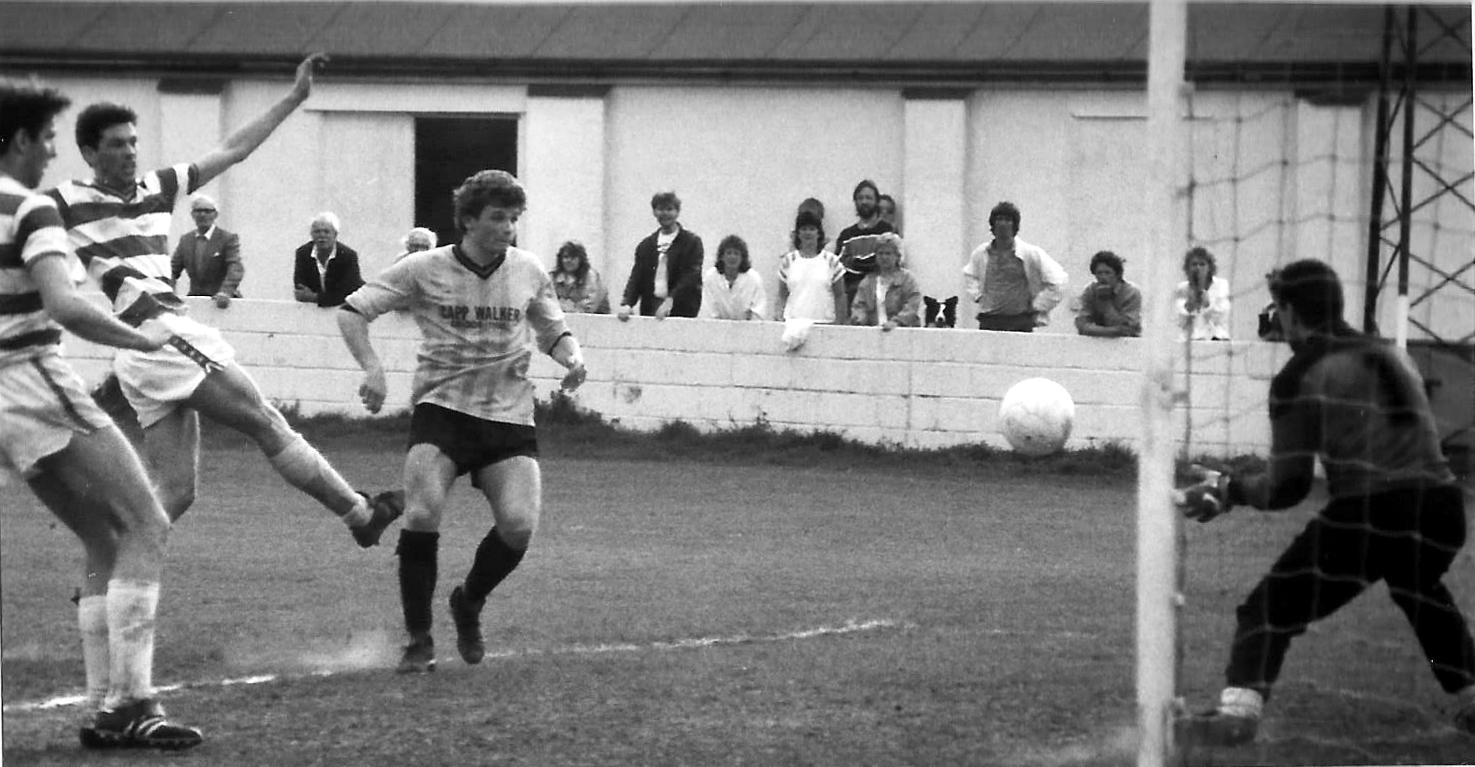 The Kent Senior Trophy Final at Sittingbourne in 1987 vs Corinthian
This pattern continued right up until the club moved to Hayes Lane in 1998, Gary Hillman made the wise move of taking The Wands to Bromley to a ground that had the now compulsory floodlights for Kent League football and the facilities for the club to aim higher. Midweek home games now took place all season and once my Dad retired in 2003 we bought him a season ticket for his birthday and he went to every home game, myself tagging along if Bromley were not playing, including the one season (2004/05) when the teams played in the same division, which was very strange for me. I also did a regular Cray Wands feature called 'Tenants Extra' in the Two Footed Tackle fanzine, which I regularly swapped with Jerry Dowlen for copies of Cray Chatter.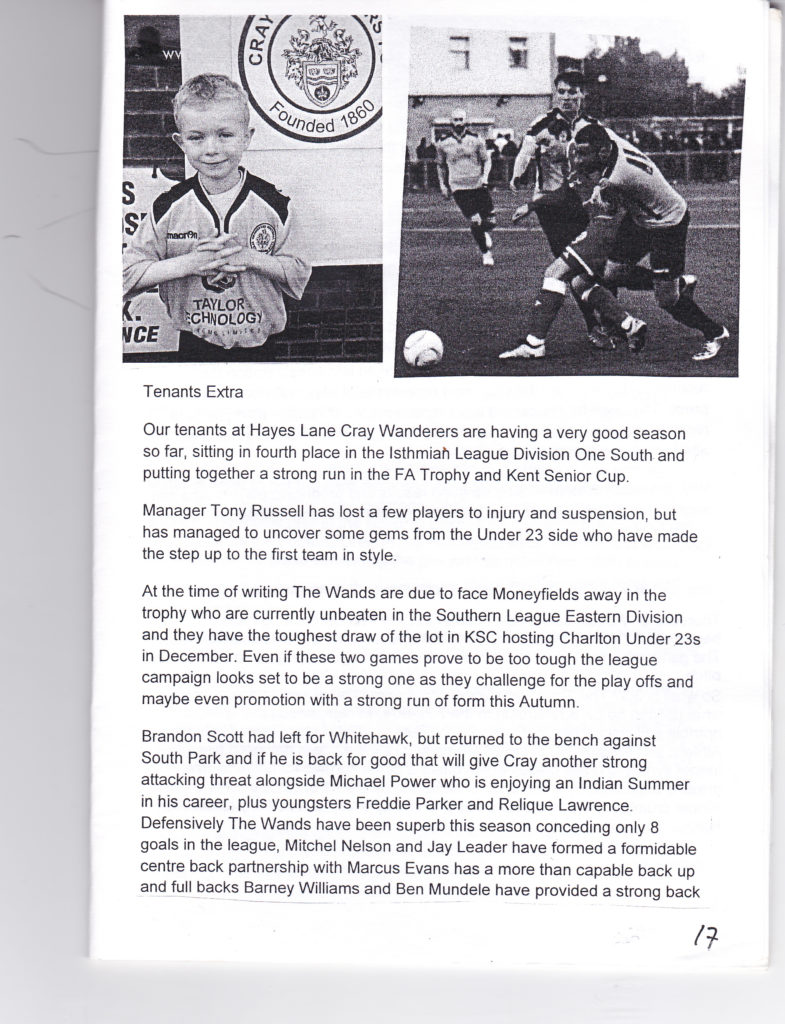 Tenants Extra – A regular page dedicated to Cray Wanderers in the Bromley fanzine, Two Footed Tackle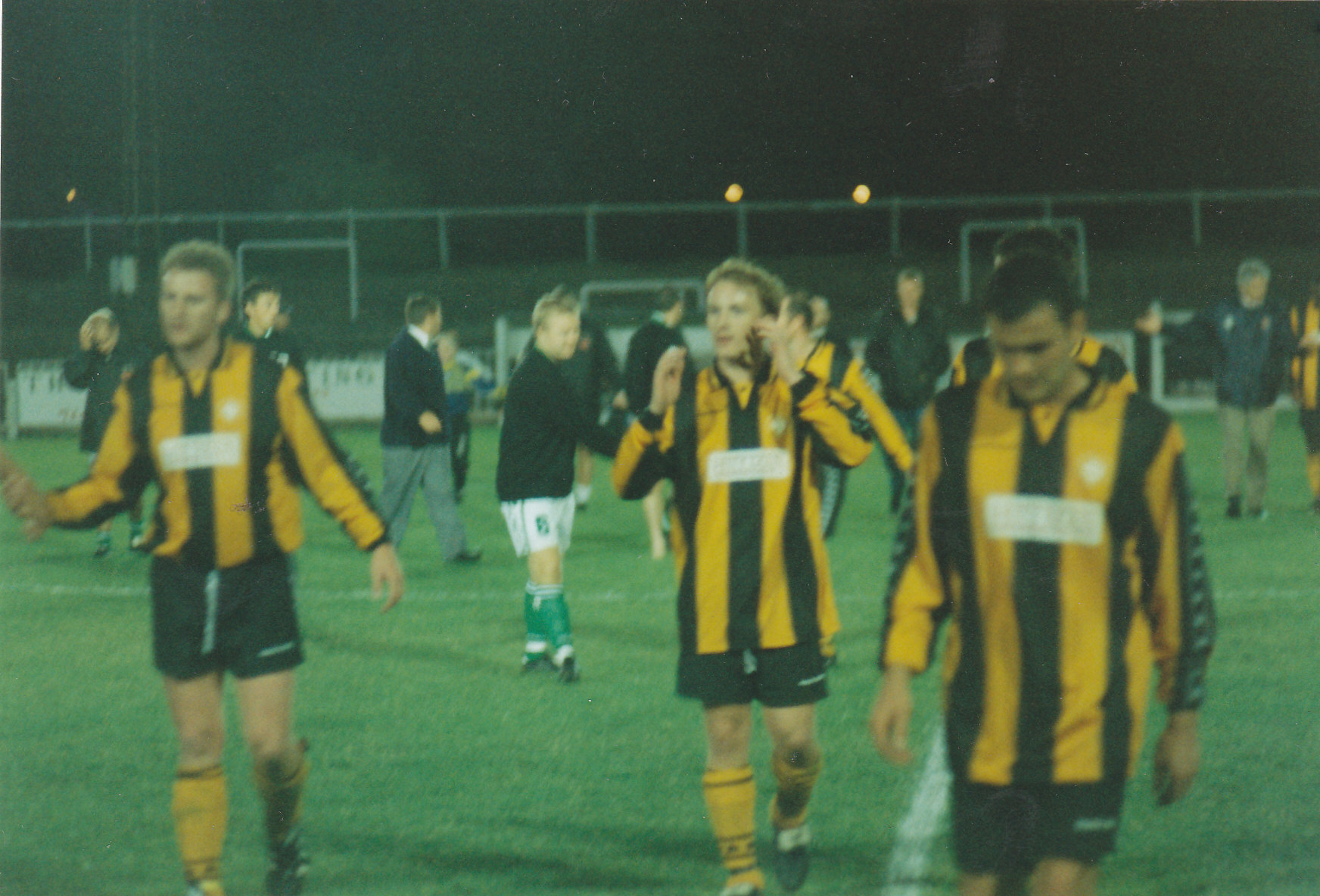 Cray Wanderers begin a new life at Hayes Lane, a ground that Colin knows so well for his Bromley affiliation
I became good friends with the kit man/photographer Rich Carey and travelled to some midweek away games with him Peter Jackson and Greg Mann. Then in 2010 everything changed for me, my son Mikey was born and following Bromley home and away became watching Bromley at home and very occasionally away. I started going to a lot more Cray home games, who were now in the Isthmian League Premier Division, bringing Mikey with me some of the time. It was lovely to have three generations of us watching the team and given that my Grandad had also watched Cray Wanderers when he was alive, my family's attachment to the club goes back to the 1920s!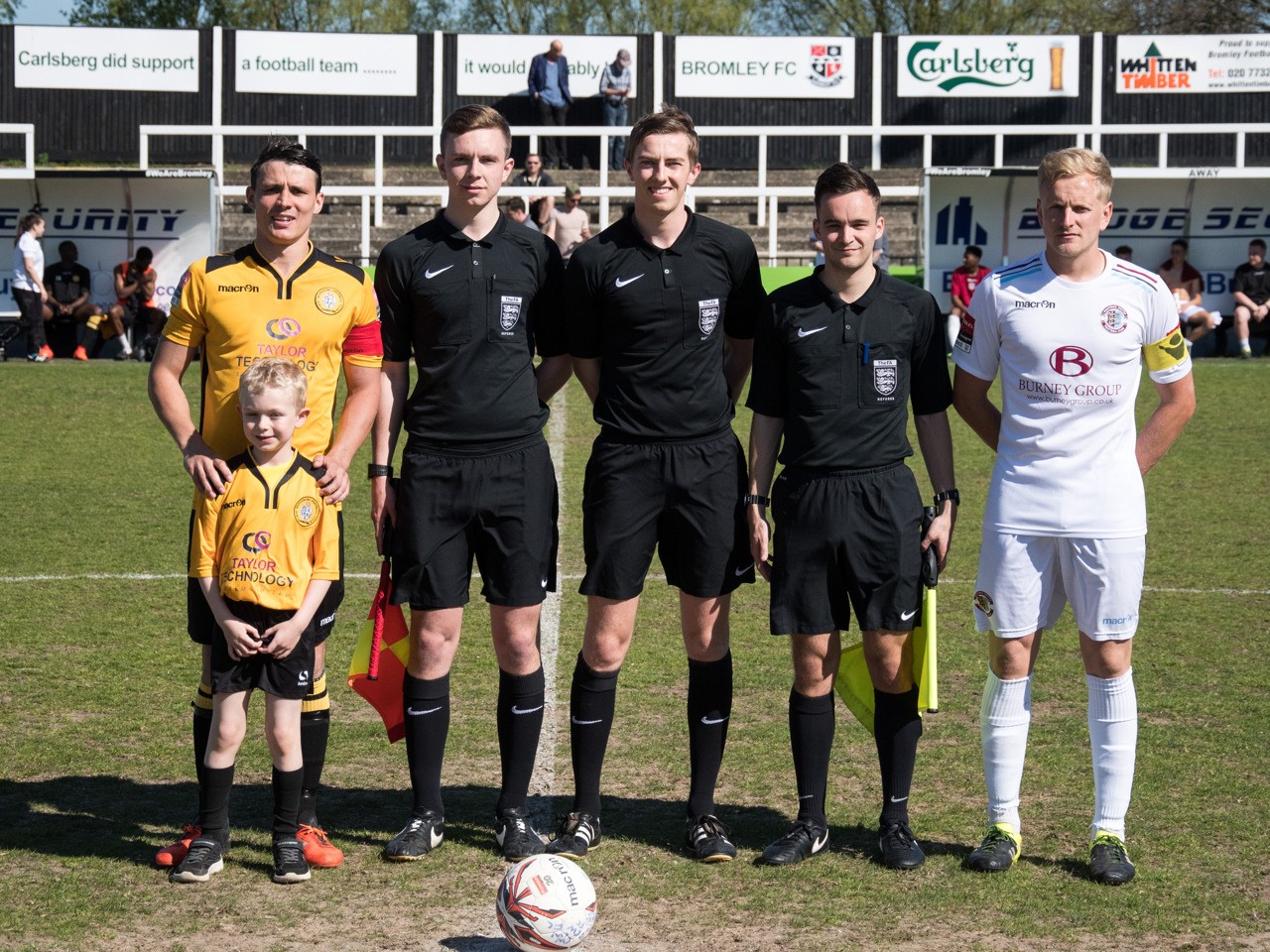 Colin's son Mikey, club mascot vs Hastings United in April 2017
I'd been reporting on Bromley games for Kent Sports News from the website's inception in 2008 and when I asked the then Football Editor at KSN Mike Green, if he'd be happy for me to cover Cray games also, the answer was a definite yes. So from 2014 I became the Hayes Lane reporter for KSN covering Bromley & Cray Wands games for the site.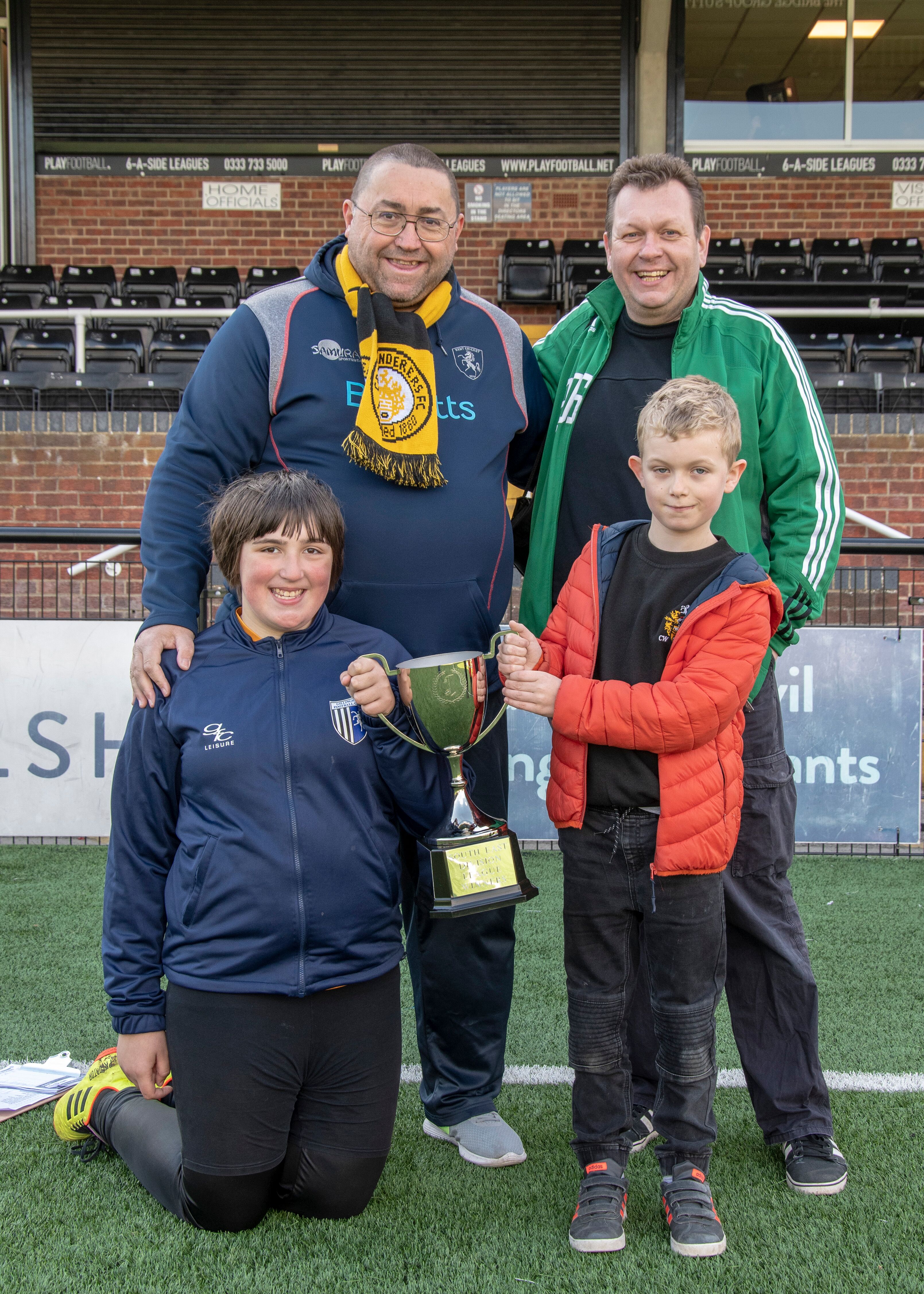 Colin pictured right with son Mikey and Kent Sports News mentor and Kentish legend Mike Green with daughter Chloe with the Isthmian South-East Championship
Since covering The Wands it's been eventful to say the least and never dull, 2013/14 ended in relegation with the club using 90 odd players and having four managers. 2014/15 looked to be equally desperate, a return to Kent League football loomed until Tommy Warrilow turned things round with his 'great escape' team that won ten league matches in a row at the end of the season and stayed up with a game to spare.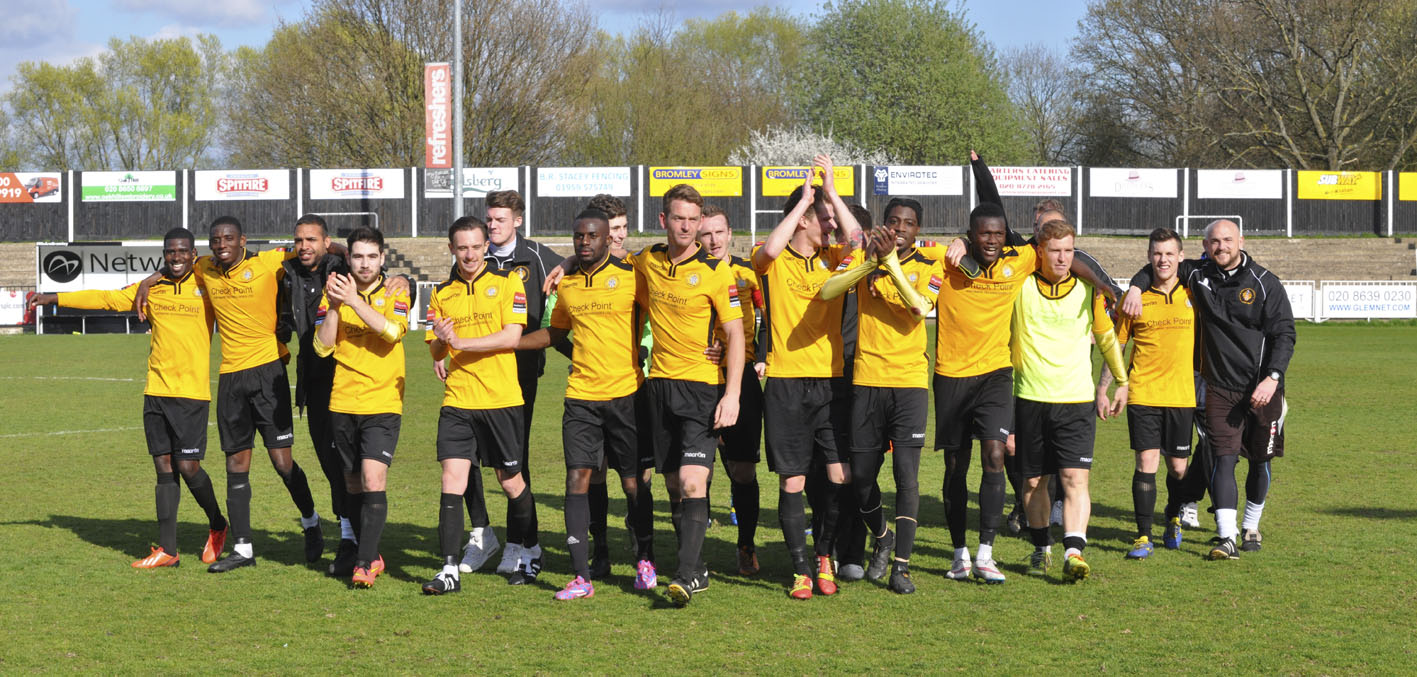 The Great Escapers – 2014-15 – Still to this day hard to explain how it happened
Tony Russell then came in as a manger a brought a passing style of football rarely seen at this level, winning became a regular occurrence again and the quality of the play was often better than what I was watching in the National League. There were two seasons which ended in play off heartbreak before the incredible promotion season of 2018/19 saw The Wands return to the Isthmian League Premier Division.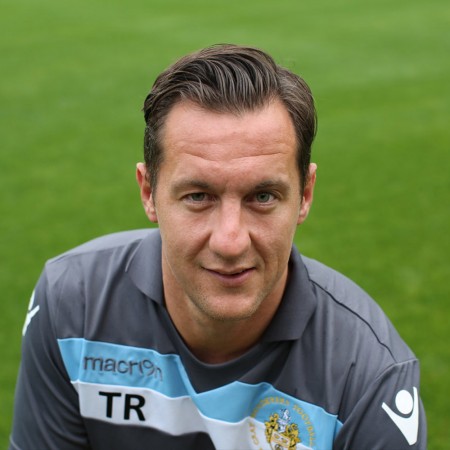 Ten years into watching almost as many Cray games as Bromley matches, Mikey has been mascot three times and last year to commemorate my Dad's 80th birthday they both lead the team out for the FA Cup game with Rusthall, which meant so much to the whole family.  With the help of Twitter and the friendly approachable people throughout the club at Cray I feel almost part of things, naturally I'm still viewed as 'that Bromley fan', but the results mean a lot and I look forward to every chance I get to see The Wands play and catching up with Mark, Peter, Sam & many others at the club.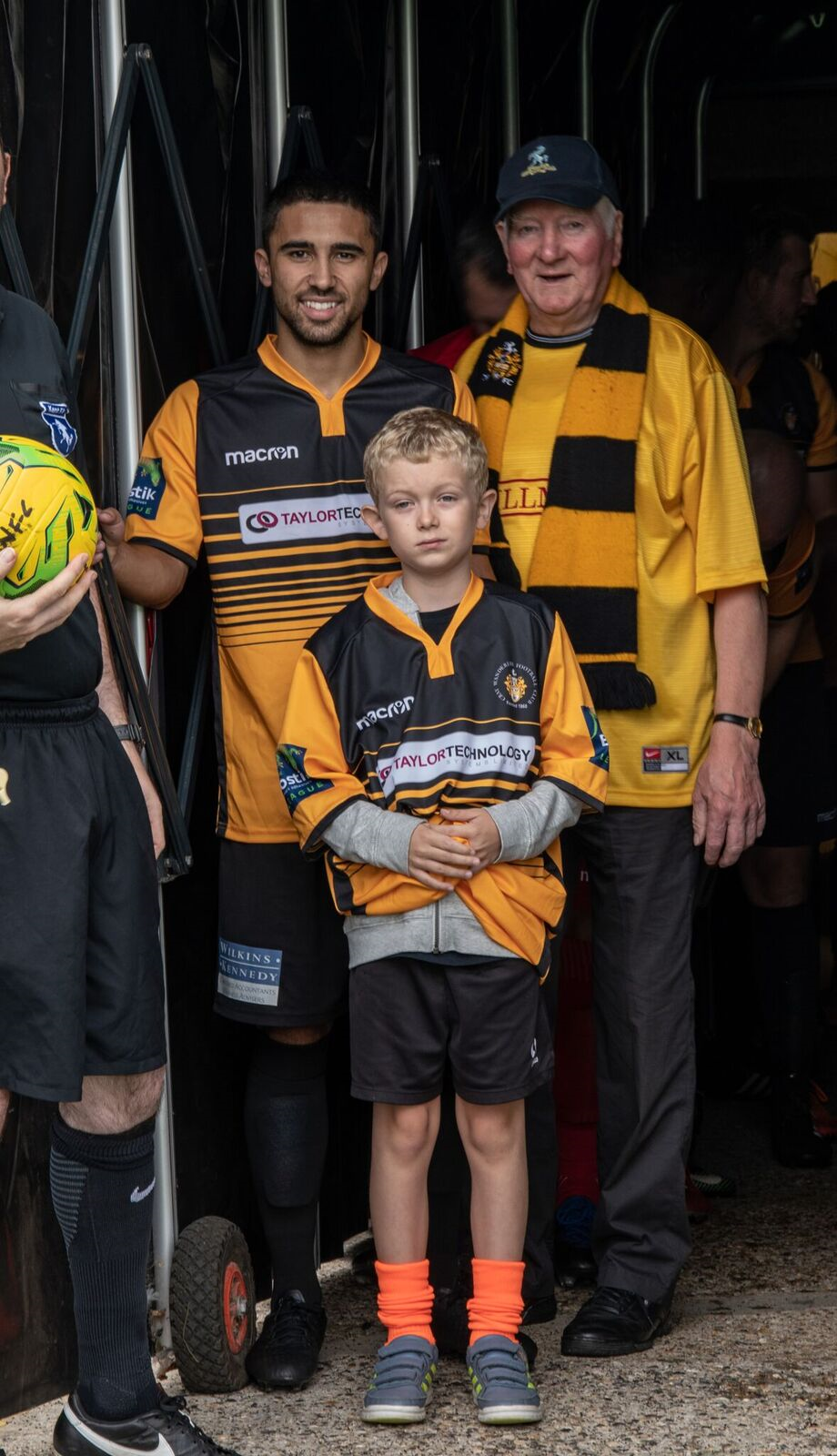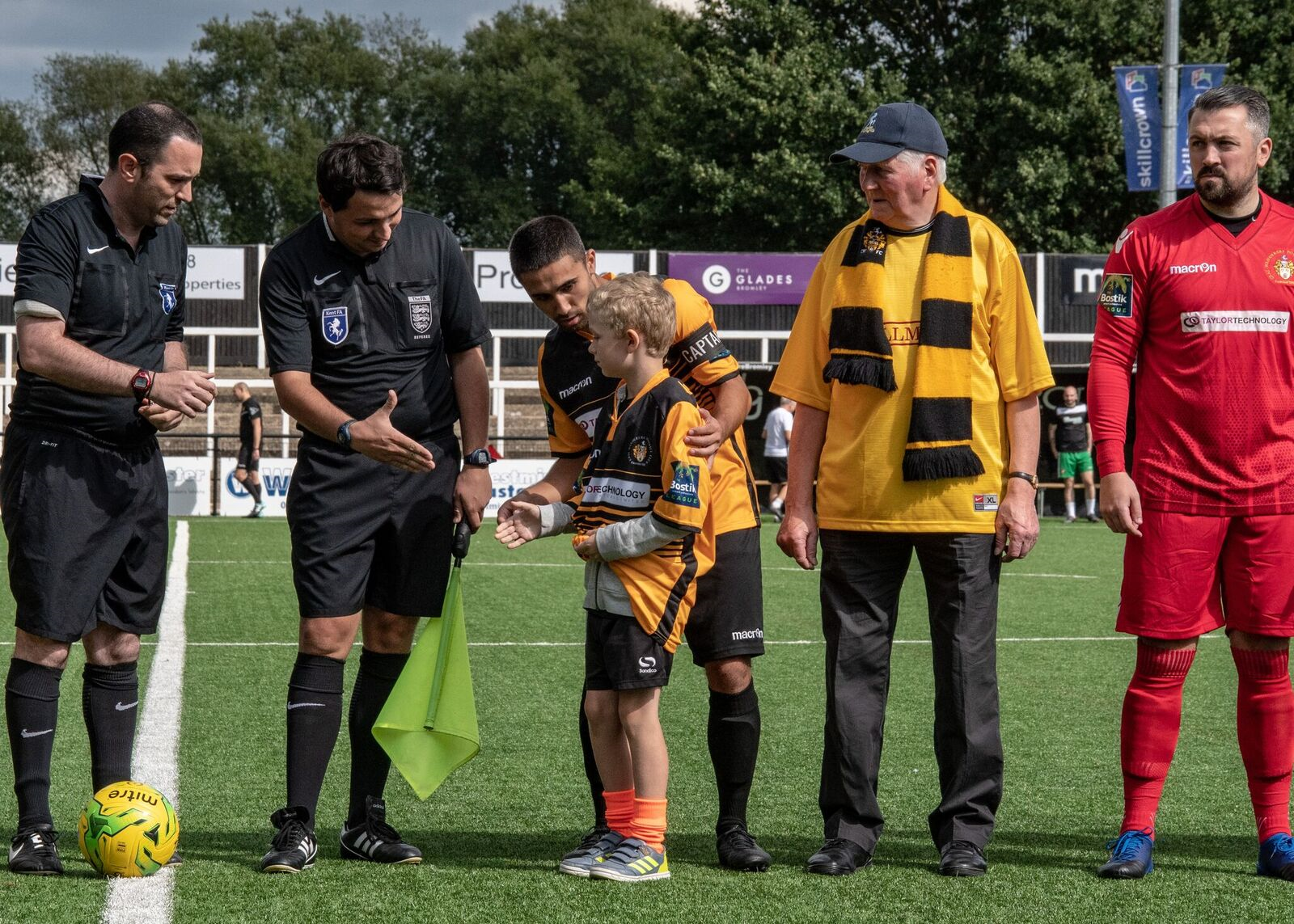 Colin's dad Doug and son Mikey, dual mascots for the FA Cup tie with Rusthall last season
Col.
Favourite players of last 40 years (4-4-2):
Pat Brown, Ben Mundele, Mark Willy, Joe Vines, Tyrone Sterling, Brandon Scott, Simon Osborn, Ian Jenkins, Sam Wood,  Phil Collins, Joe Taylor. Subs: Frank Murphy, Michael Power, Tunde Utsaja, Sam Wright, Colin Luckett, Pietro Cirillo, Mark Hammond.