All at Cray Wanderers wish a very Happy Birthday today to a remarkable gentleman who gave us perhaps the highlight of the whole of 2020 last season. George Taylor who as a teenage goalkeeper played for Cray Wanderers in 1938 turned 101 today. George wanted to kick a ball for Cray Wanderers one more time after his 100th birthday and the club enabled him to do so and was filmed by Sky Sports News before the league match with Merstham on 1st March, 2020.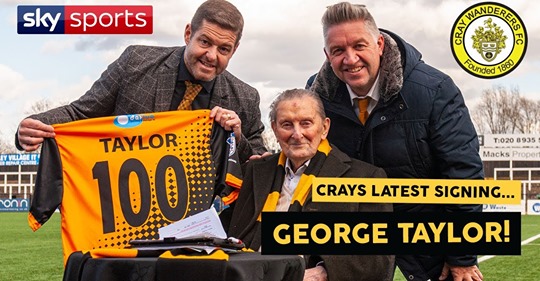 George has been in contact with the club since particularly with CEO Sam Wright who has spoken to George today and in tremendous spirits.
From the club thank you George and have a great day.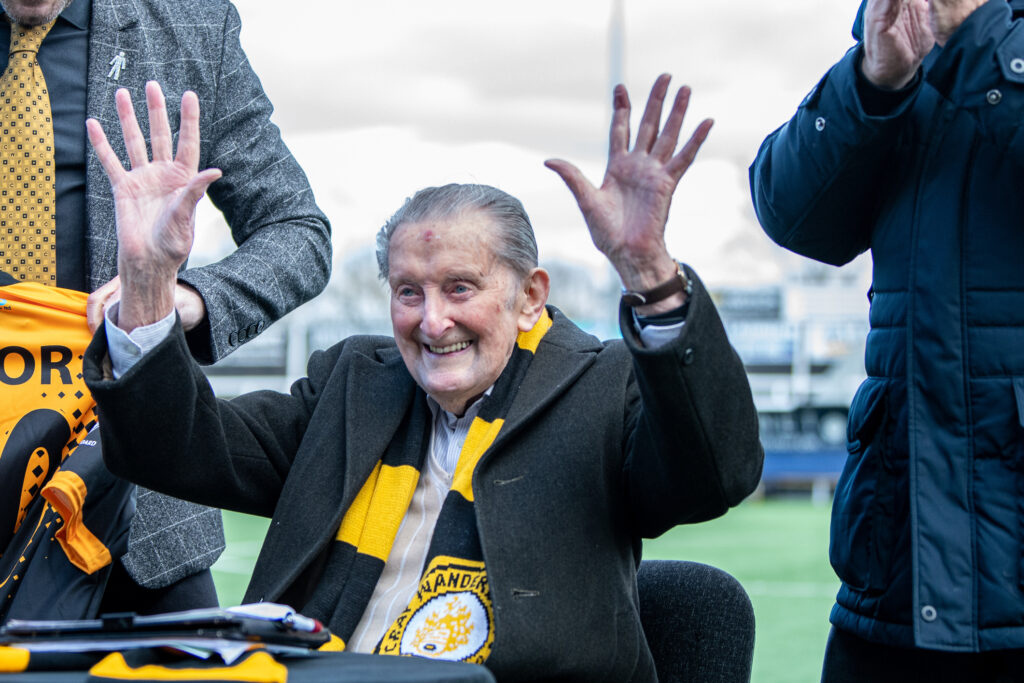 Here is a special interview with Mark McAdam of Sky Sports conducted with George at half time of the Merstham game.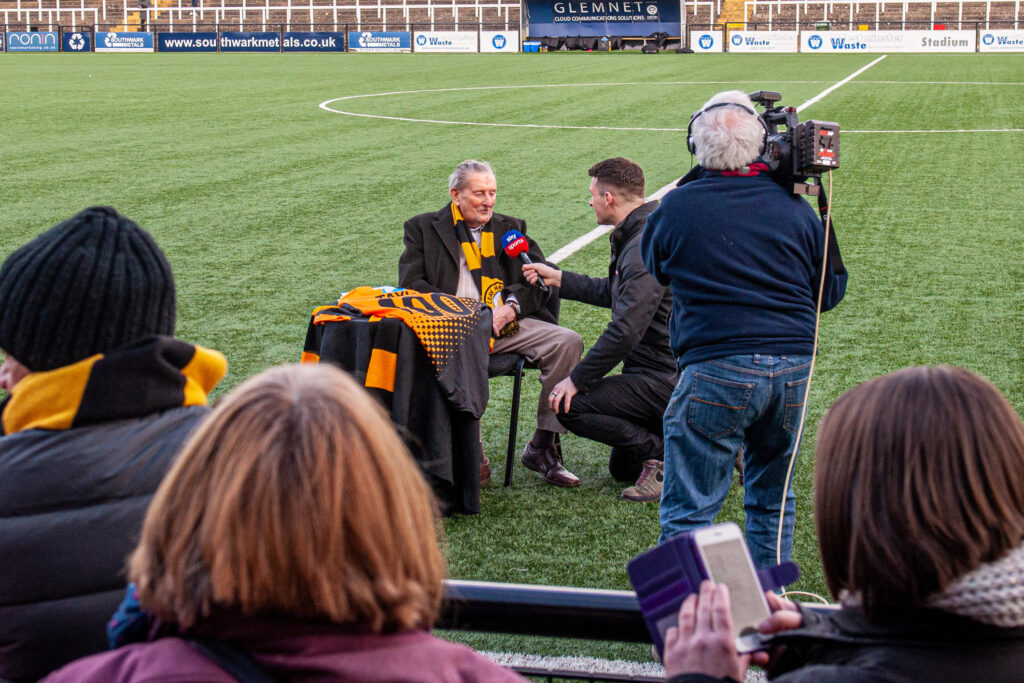 https://www.youtube.com/watch?v=5tb0gWX_yNE&t=4s
Pics: www.hilligerpix.com