Cray Wanderers vs FC United of Manchester
Jersey Bulls Cup – Saturday 16th July, 5.30pm – Match Preview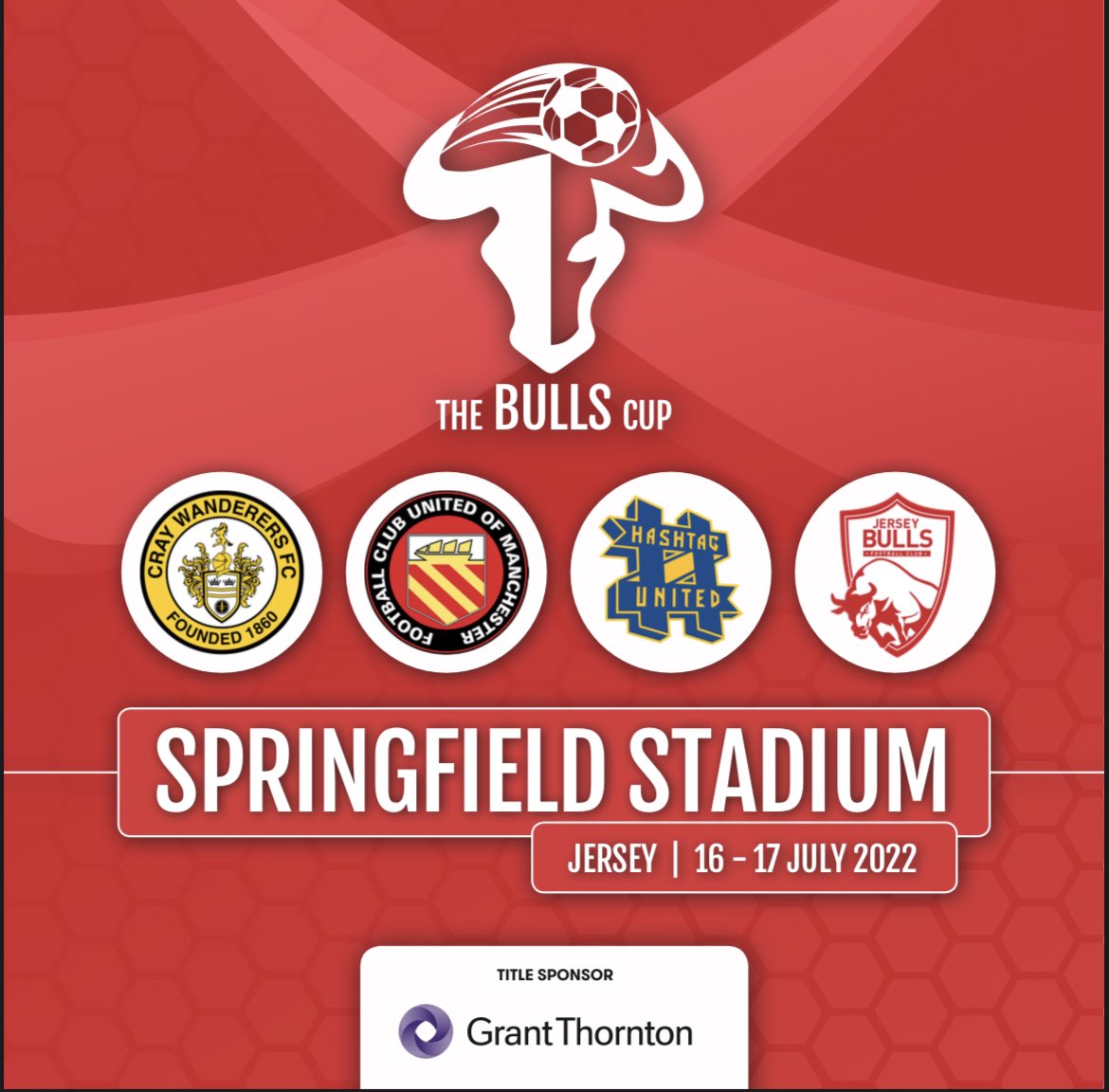 Cray Wanderers break new ground this weekend as Neil Smith's side travel to Jersey to compete in the inaugural Jersey Bulls Cup tournament.  The Wands will be joined by the hosts Jersey Bulls, Hashtag United and Cray's semi-final opponents, FC United of Manchester. The tournament sees London's oldest football club take on three very young sides only formed in the new millennium. 
Cray meet FC United for the first time and should be a great occasion for both clubs and supporters with a chance for both to enjoy some fine Jersey hospitality, hot sunshine and a bit of quality team bonding. The 5.30pm kick off could be advantageous with the heat as could be a bit cooler by then. It will be expected to be hotter for the 3rd Place game/Cup Final on Sunday.
Cray have had a tough start to pre-season with three games, a win, a draw and a defeat but two of those games were against National South opposition in Welling United and Tonbridge Angels and aside from a two goal burst in two minutes from Welling United there wasn't much between the teams.   The squad is still forming and Nyren Clunis has been confirmed as a new signing joining from Kingstonian and adds to a strong attacking lineup with Tom Derry and Danny Bassett. Anthony Cook has had a very positive impact in the early games and with the experience of Sam Wood and Alex Bentley added the side is forming nicely with a handful more friendlies to play before the big kick off at Billericay Town on 13th August.
Saturday's game promises to be a tough game against an FC United club who play at an equivalent level to Cray Wanderers in the Northern Premier League.  Neil Reynolds side finished 9th last season with Regan Linney top scorer with 14 goals.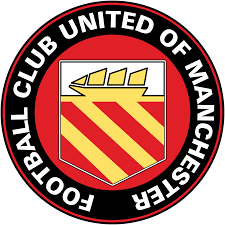 Reynolds who has been manager since October 2018 saw his side beat AFC Bury 4-2 on 12th July as a warm up to the Jersey Bulls Cup.
FC United were only formed in 2005 as a supporter owned club created following the Glazer takeover of Manchester United that year and also dissatisfaction with the professional game, the overpricing of supporters  and wanted a return to a traditional game run for supporters with less commercialism. At this time they were groundsharing at Gigg Lane, Bury but they now play at their own stadium, Broadhurst Park since 2015. They are currently the second largest fan owned club in the country.   
After early cup success FC United gained promotion from the Northern Premier League Division One North in 2007-08 beating Skelmersdale in the playoff final. They consolidated in the Premier division and in 2010-11 made new ground reaching the 2nd Round of the FA Cup after beating Rochdale and took Brighton & Hove Albion to a replay before losing at home.  In 2014-15 and after ten years as a club were promoted as champions of the Northern Premier League Premier beating Workington to the title earning promotion to the National North for the first time.  They remained in Step 2 until 2018-19 when they were relegated back to the NPL Premier.  Now they have consolidated and are ready to go for the start of the season where they kick off at home to Atherton Collieries on 16th August.
The tournament kicks off earlier in the day with Jersey Bulls facing Hashtag United at 2pm.  
Both clubs are even younger than FC United and have a strong start to life in senior football.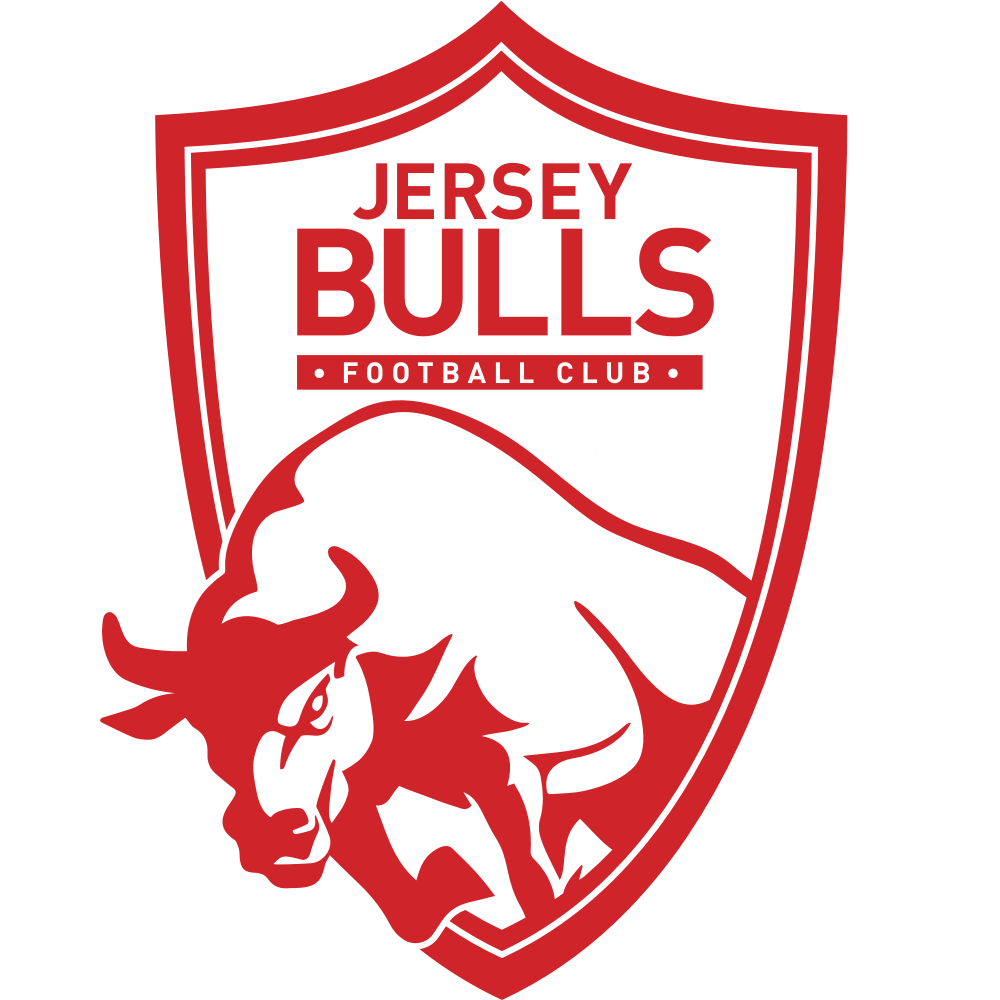 The hosts were only formed in 2018 and took their place in the Combined Counties League Division One for the 2019-20 season.  Jersey appeared to have won the league at a canter and unbeaten but due to the outbreak of Covid-19 the season was abandoned and the records annulled and expunged and there would be no promotion. They began the even shorter 2020-21 season unbeaten before being curtailed but applied for promotion which was granted and took their place in the Premier Division South for 2021-22 where they finished 4th and have had a very successful start as a club with huge potential.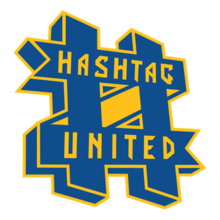 Hashtag United created in 2016 by You Tuber, Spencer Owen now have a massive fan following FA approval of joining the non-league pyramid and were promoted in their first season in the Eastern Counties League Division One South in 2018-19. After two seasons in the Essex Senior League disrupted by Covid-19 they were promoted after the 2019-20 season and last season finished in a respectable 8th in the table.  The club runs a number of sides  including 40 youth teams and a women's team. Cray played Hashtag in a friendly last July with Cray winning 4-1 at Hayes Lane. 
This should be a great occasion for all four clubs and should be very competitive in a unique setting.
Tickets are available to purchase and also live streaming of all four games at