Please see here a terrific piece written by Wands supporter and football reporter Colin Head on his Last Tackle blog which has also appeared in the Farnborough, Orpington and Petts Wood local magazines. Thank you Colin for the piece which has been shared on our social media and for your continued support.
Cray Wanderers FC were formed in 1860 by workers on the rail line from London to Kent, who were constructing the impressive viaduct that still towers over St Mary Cray village today. Their affiliation with the London FA means they are London's Oldest surviving football team. The club have lived a somewhat nomadic existence over their 160 year history, which has seen them play at eight different home grounds in the area, the most recent being Bromley FC's Hayes Lane stadium which The Wands have called home since 1998, having moved there from Oxford Road in Sidcup, which had been their base since 1973.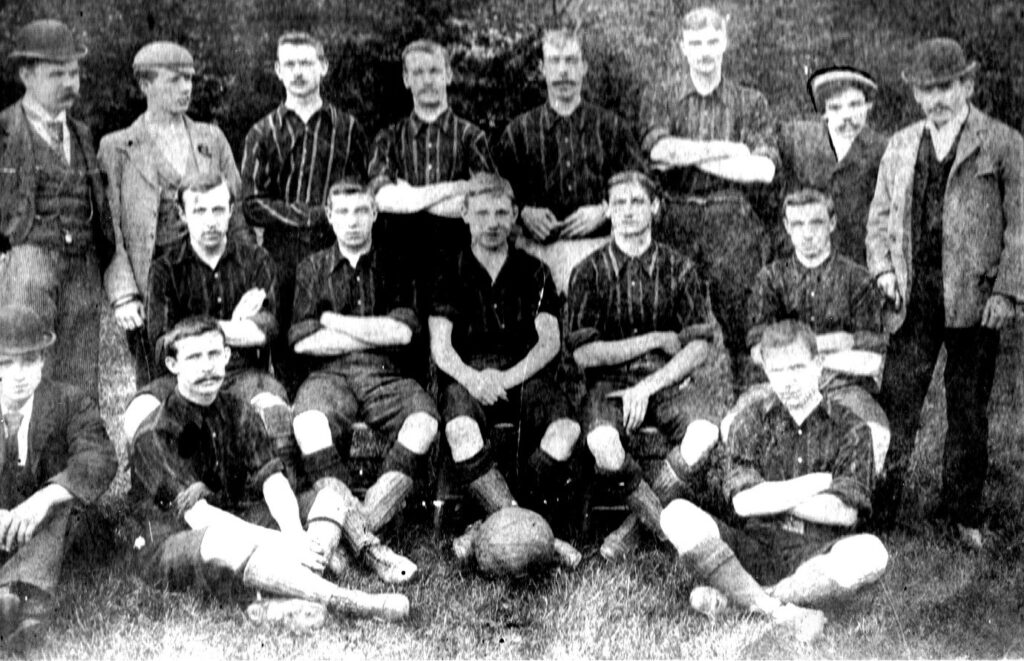 The wandering is due to end within the next couple of years though, as club Owner Gary Hillman has secured a new home ground they can call their own at Flamingo Park on the A20 between Sidcup and Eltham. Along with plans for a main stadium with a 3G pitch, there will also be a number of other pitches and facilities available for the whole community. Although building work has yet to begin on the main stadium the club is already using the pitches on site for pre-season games and their impressive youth set up which runs from Under 7s to Under 18s. The youth system has already produced a number of players who have stepped up into the first team squad and some have moved on to the Football League. 

A number of former professional footballers have graced the Cray ranks including Simon Osborn who played for Crystal Palace, Wolves & QPR, plus ex-Charlton Athletic men Grant Basey, Danny Haynes and currently Bradley Pritchard who has regularly put in impressive performances in midfield over the last couple of seasons.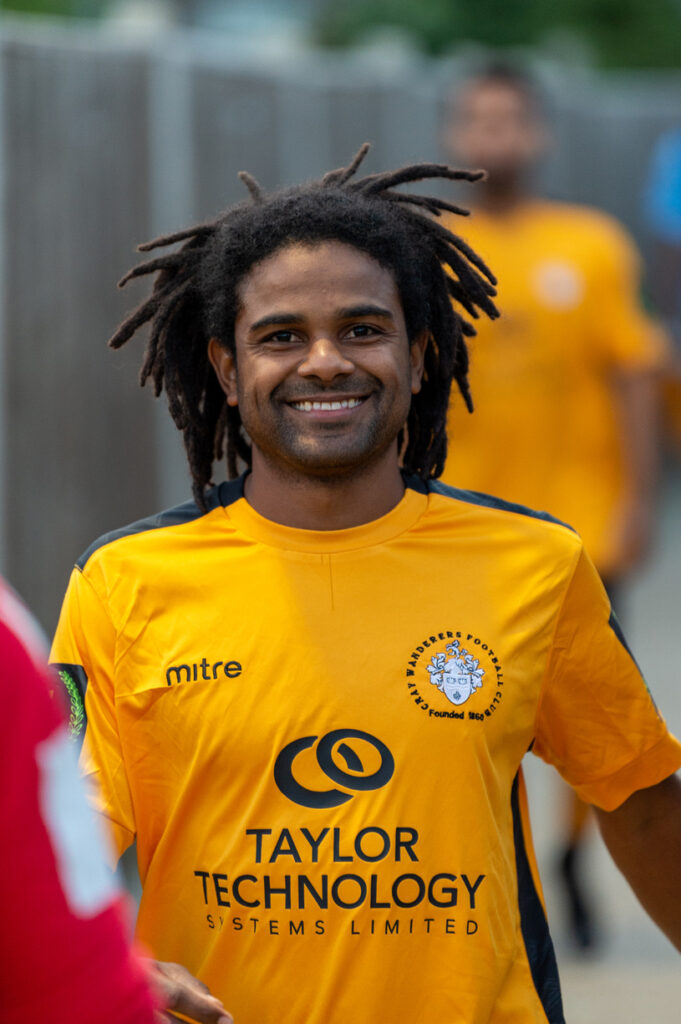 Since The Wands move to Bromley, 5 miles from the area they take their name from, Cray have gone from strength to strength on the pitch, rising from the Kent League and now playing in the Isthmian League Premier Division, the highest level in the club's history (two divisions below the Football League). Last season, first team manager Tony Russell's side were challenging for promotion to National League South, sitting in second place, when Covid 19 saw the season halted in March with eight games to go and all results declared null and void. They had started this season in similar fashion and had good runs in the FA Cup & Trophy also, only for the campaign to be stopped in it's tracks again by the virus. With no decision on the rest of the season yet made, it looks likely that again they will see the results wiped from the history books and The Wands won't be back in action until at least the late summer, when fans are hopefully allowed back in to Hayes Lane for the 2021/22 season.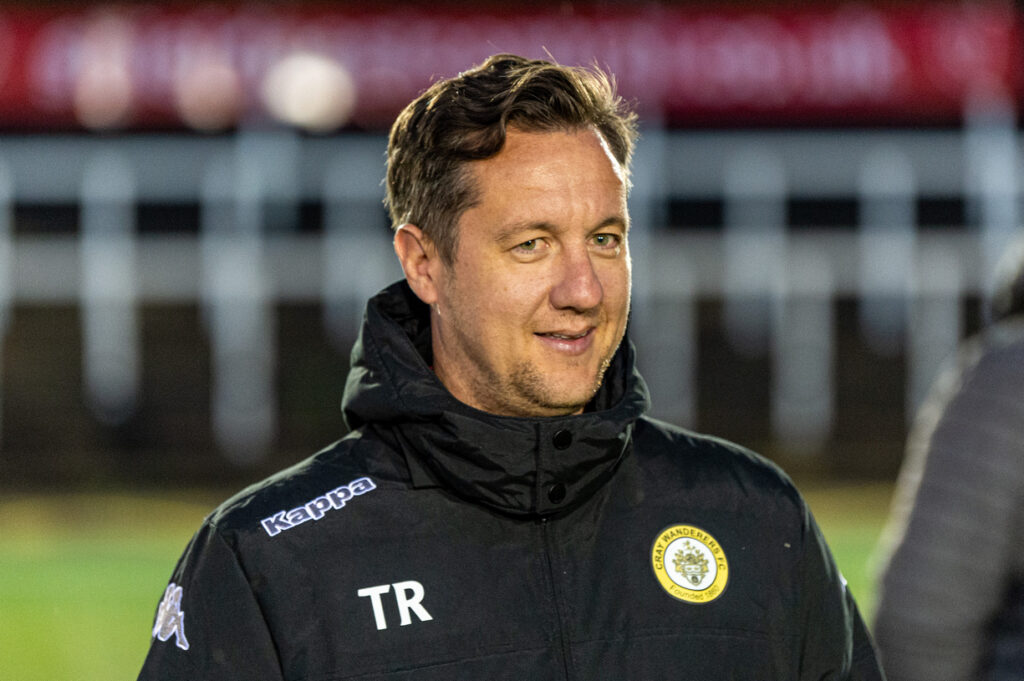 Manager Russell and his coach Joe Vines both played for Cray Wands during their careers and alongside coach Nathan White and physio Ally Maloney they have formed a strong back room team. Widely praised for their attacking and possession based style of play, Cray's brand of football has many admirers and the entrance fee of only £10 for adults and £5 for concessions means it's an affordable afternoon's entertainment for the family, with a friendly welcome from the club's loyal band of volunteers who keep everything running. The club also issue an excellent programme for every home game priced at just £2 and full of interesting stats and articles. Club historians Jerry Dowlen and Peter Goringe have also produced several books on Cray Wanderers extensive history and links with the Cray area.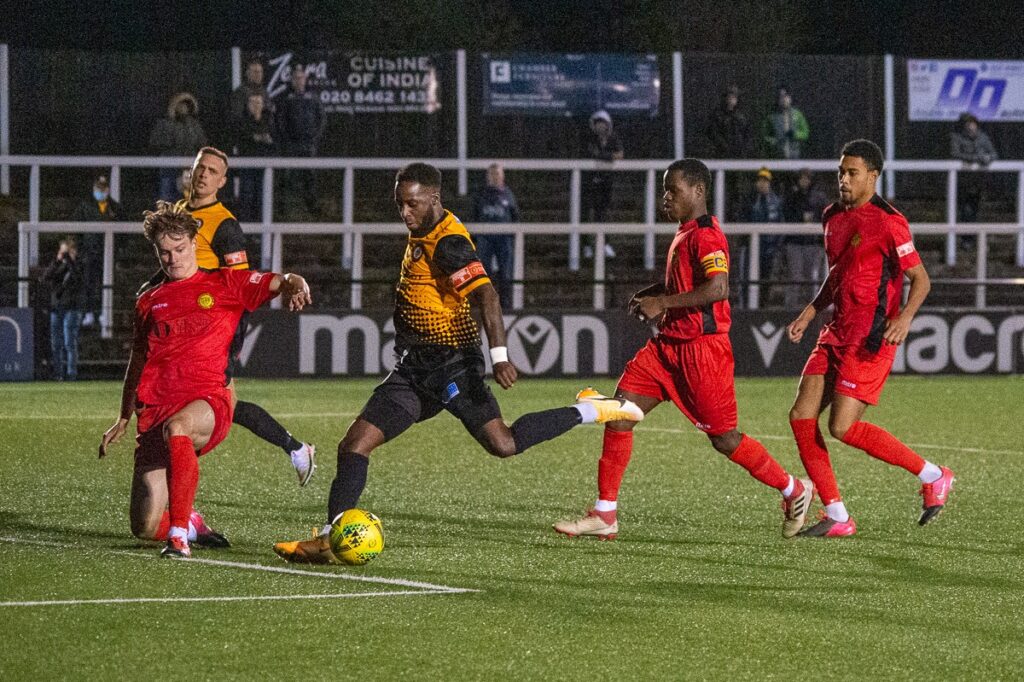 Not deterred by the Covid setbacks, which has also understandably seen vital sponsorship from local businesses hit, the club's CEO Sam Wright recently announced a partnership with V Bet that will help The Wands grow their community links with the area they are set to move to and revamp the club's merchandise, which should hopefully see their famous amber & black colours being worn by many more locals. Cray Wanderers already has a superb Community Scheme for children in the Cray area, which has been running for over 10 years and engages with youngsters through sport & education.
With so much positive work going on and promising plans for the future, despite these difficult times, Cray Wanderers look set to be on the path to even bigger things on and off the pitch as they head towards their 161st anniversary this summer eyeing National League football and a home ground of their own.
Home Grounds – Star Lane, Fordcroft, St Mary Cray Rec, Foots Cray, Fordcroft, Grassmeade, Oxford Road, Hayes Lane.