Pre-Season Friendly – 1/9/20
Aveley                                             1
Goode 9
Cray Wanderers                                1
Leader 4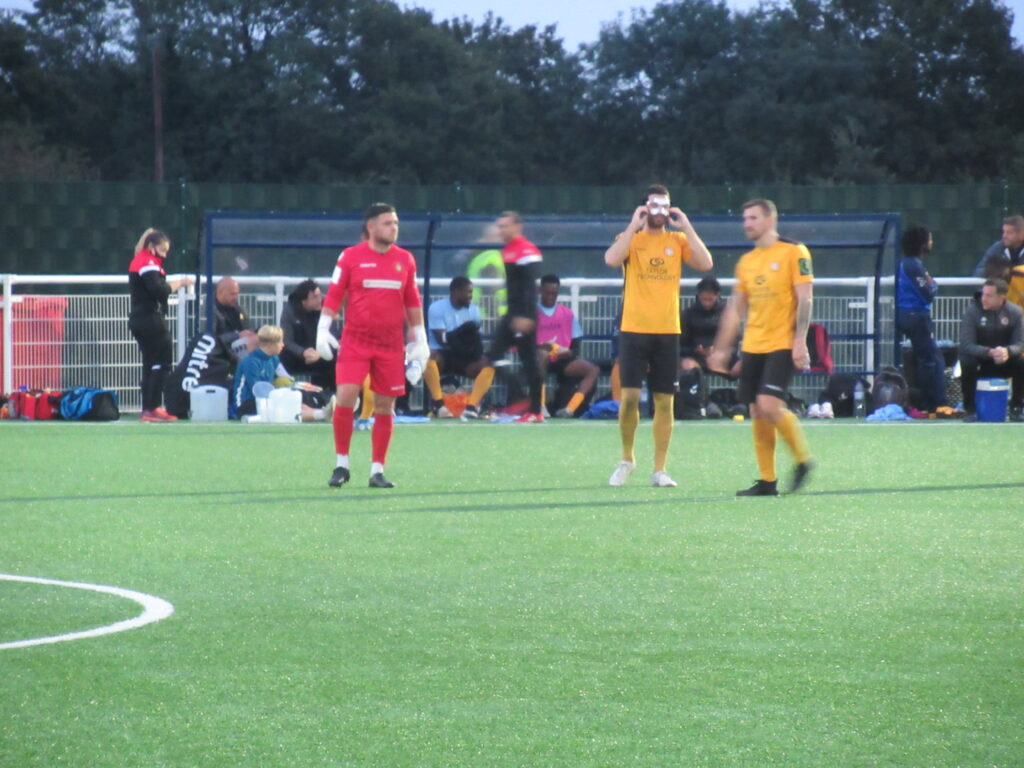 Cray Wanderers sixth game of pre-season at Aveley ended all-square after both sides scored in the first ten minutes from corners and despite plenty of endeavour and quality football a winner couldn't be found.
Cray drew their previous match at Burgess Hill on Saturday and began the game against the Millers as they left off on Saturday with a quick start with Jay Leader scoring in the 4th minute heading in a Rhys Murrell-Williamson right wing corner.  However, James Goode levelled for Aveley five minutes later powering home after a left wing corner was half cleared.
Cray had the better chances after that and Aveley keeper David Hughes made four very good saves to keep the Wands at bay saving from Barney Williams, Lee Lewis twice and Joe Taylor late on to prevent Cray winning the game.
On a fairly chilly night at the great facilities of Parklands Cray got off to a hugely positive start with Mitchell Nelson making a good run forward down the right and did well to play the ball in to Lee Lewis inside the area and his shot was pushed behind by Hughes.  From the corner in the 4th minute, Murrell-Williamson's ball to the near post was headed forcibly home by Jay Leader.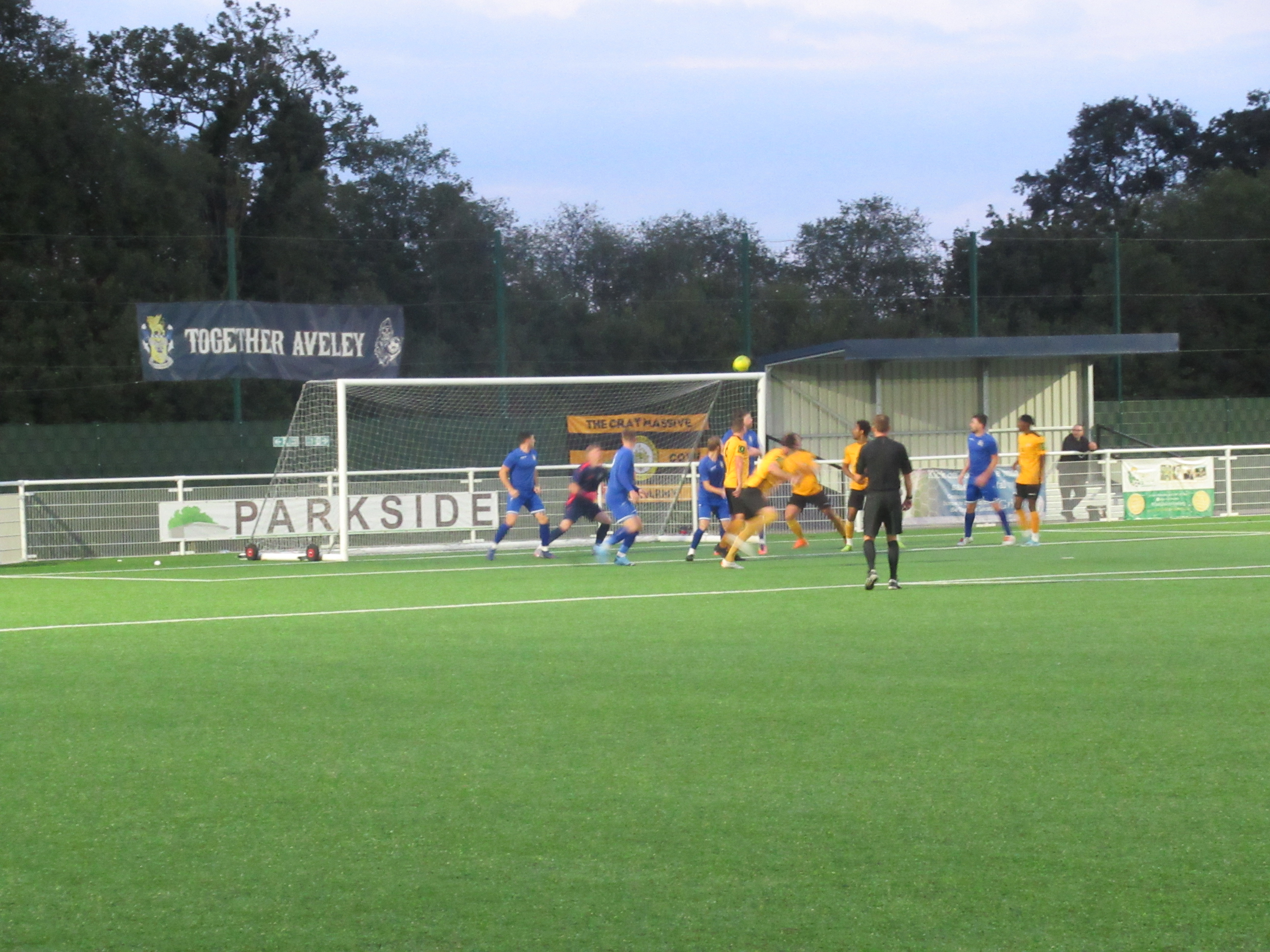 Aveley hit back well and won a corner of their own down the left in the 9th minute which was hooked into the area, partially cleared and out to James Goode who lashed a well struck shot wide of Lewis Carey and into the net.
From there, Cray had the bulk of possession and pressure with Aveley looking to soak up pressure and catch the Wands on the break.  A positive spell of pressure ended with Murrell-Willamson's shot being well held by Hughes.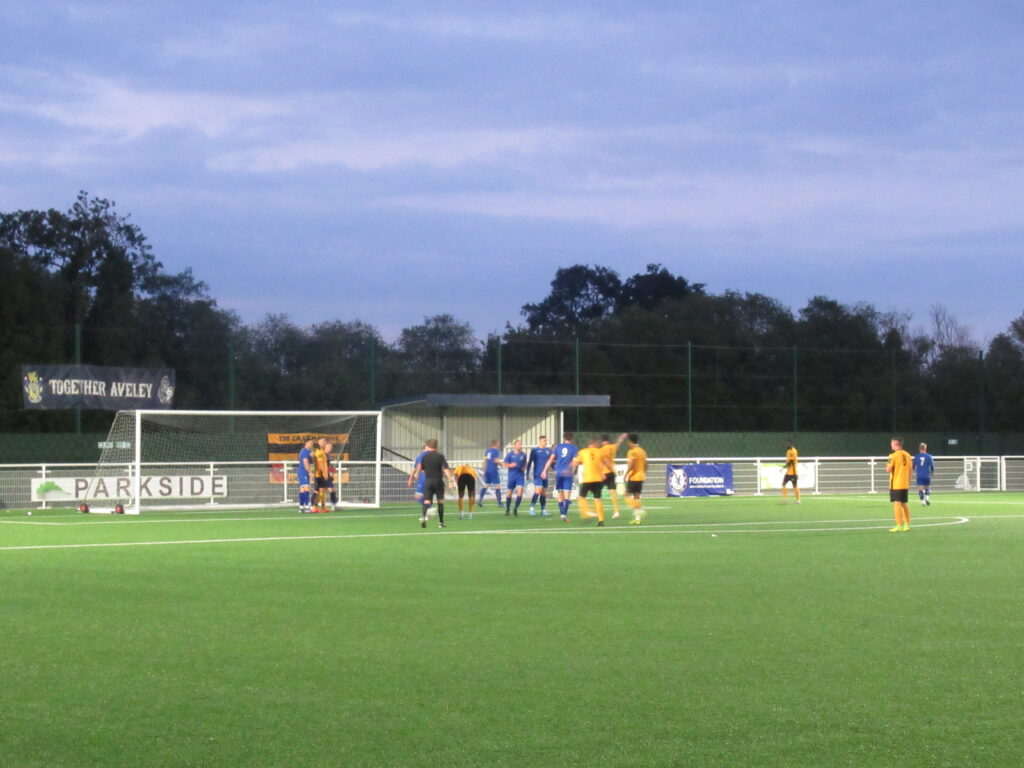 Cray had claims for a first half penalty when Trialist 2 was played through, looked to go round Hughes and went down under a challenge from a defender but no penalty was awarded.  Then from a free kick, Trialist 2 curled the ball round the wall and was claimed well by Hughes.
The Wands continued to press before half time and Tom Phipp hit a powerful strike from 30 yards which went just wide of the left post.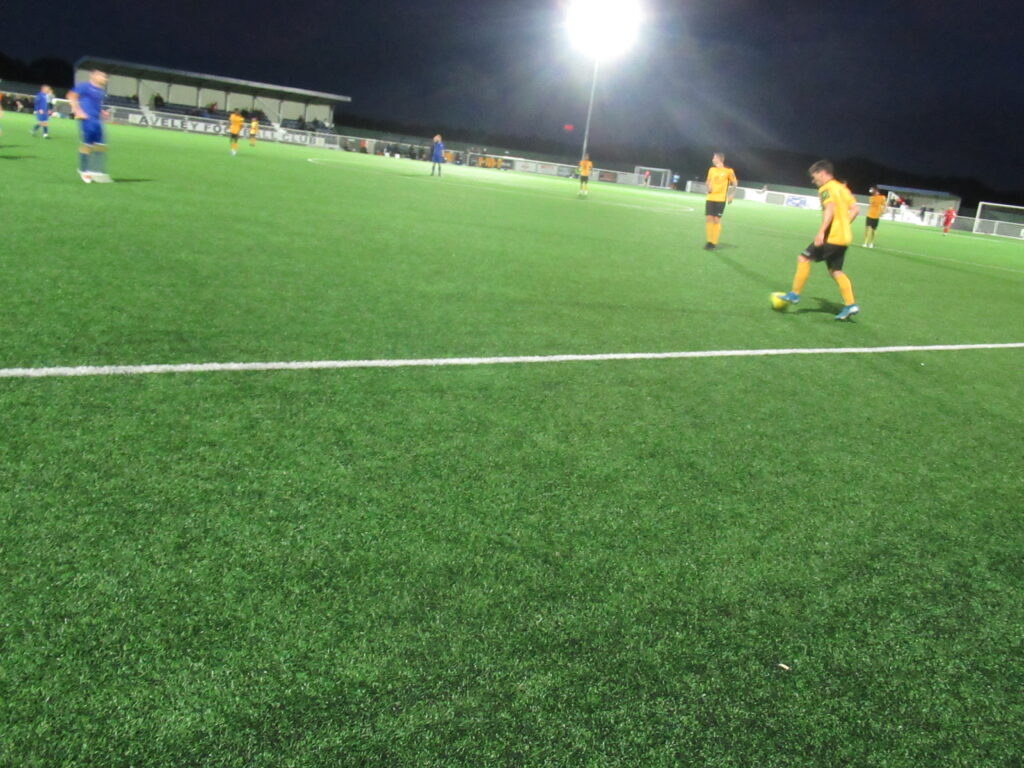 Then Barney Williams broke down the right and into the area and his driven cross-shot was pushed behind superbly by Hughes.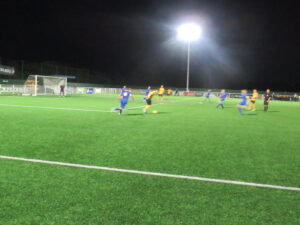 Cray continued to dominate in the second half although Connor Witherspoon fired over for Aveley and then the no 8 saw a shot blocked for Aveley.
There weren't too many chances in the second half as both defences were on top but Cray did create the occasional opening and good combination play from Murrell-Williamson & Williams down the right saw the ball come to the impressive Lee Lewis whose rasping drive was pushed away well by a diving Hughes.
Then Jerome Federico down the left found Joe Taylor inside the area and his attempted shot was blocked and deflected behind for a corner.  For Aveley, the no 7 cut in from the left but couldn't keep his shot down and blazed wide.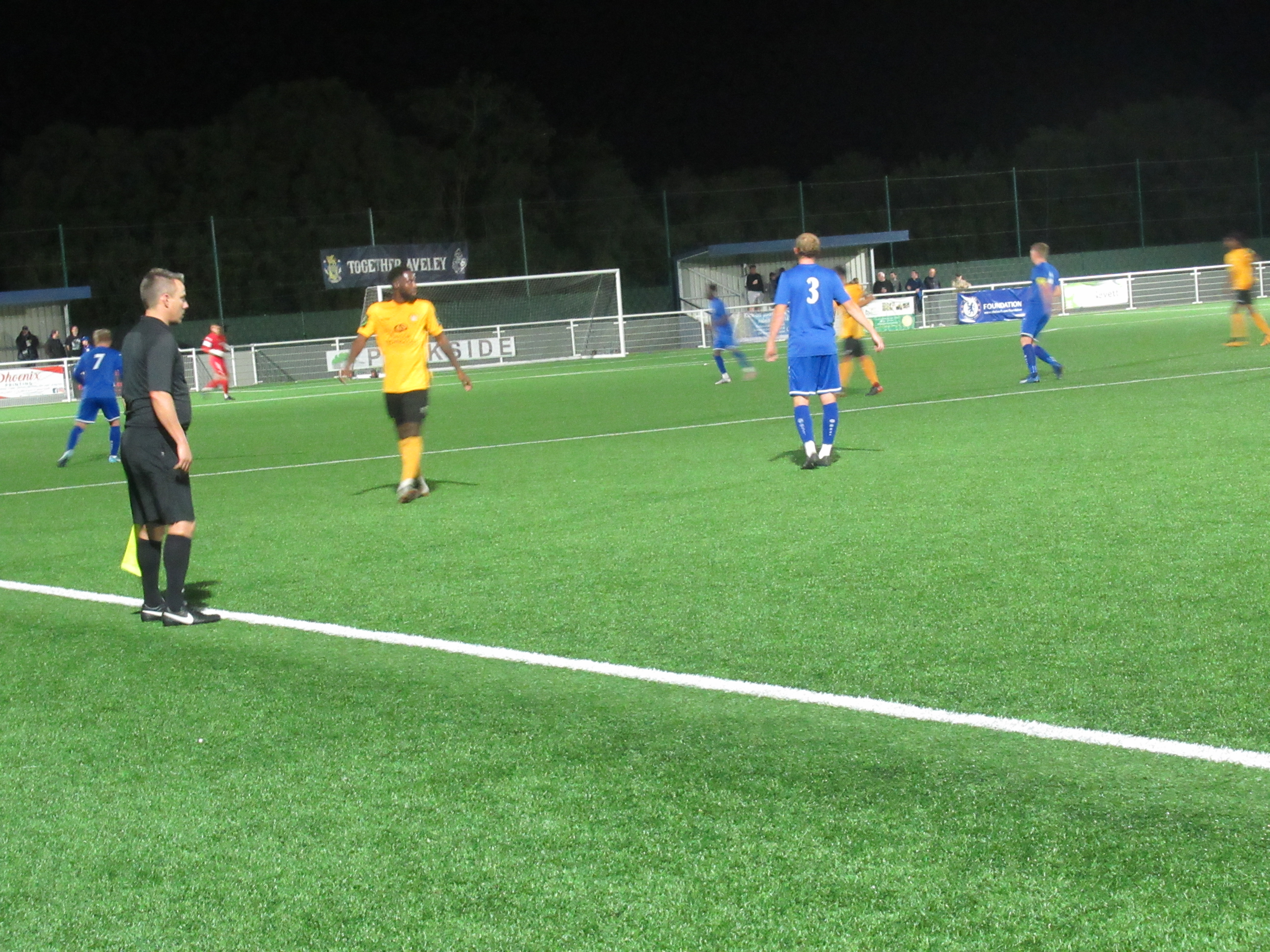 Ben Mundele was introduced as sub and made a positive impact and drew a foul in a central position, 25 yards from goal. From the free kick, Lewis' hit a goalbound shot which Hughes did well to turn aside
The game went through a quiet phase towards the end and it looked like perhaps one goal would win the match and Cray came closest when down the right, Taylor who worked hard all evening found space in the area and his near post shot was pushed out by Hughes.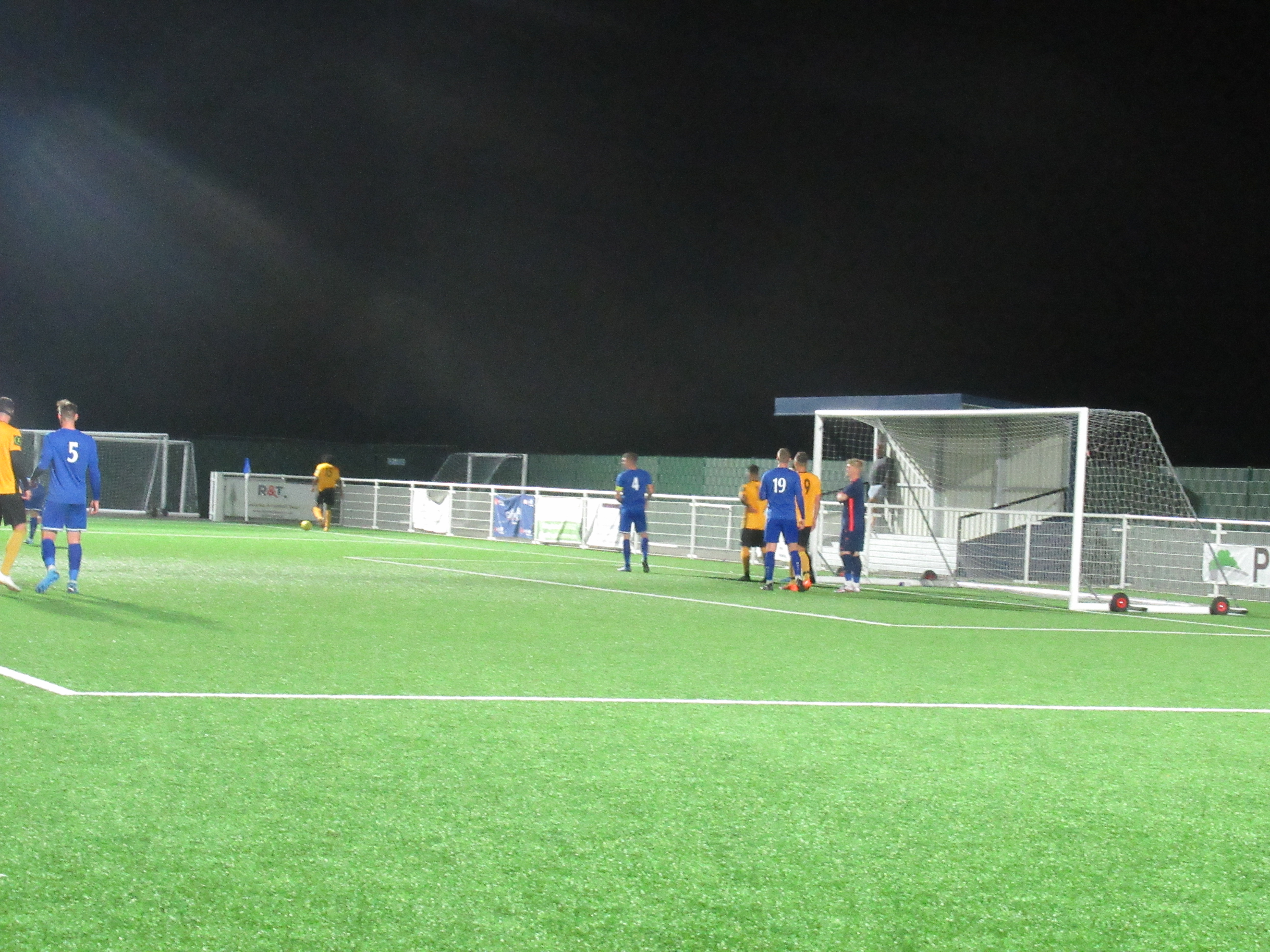 Then finally, down the left, Tom Carlse who also had a fine game managed to work an opening but his shot went wide of the left post.
Despite the possession and pressure the match finished 1-1 and both sides can be pleased with the effort and application given on the night.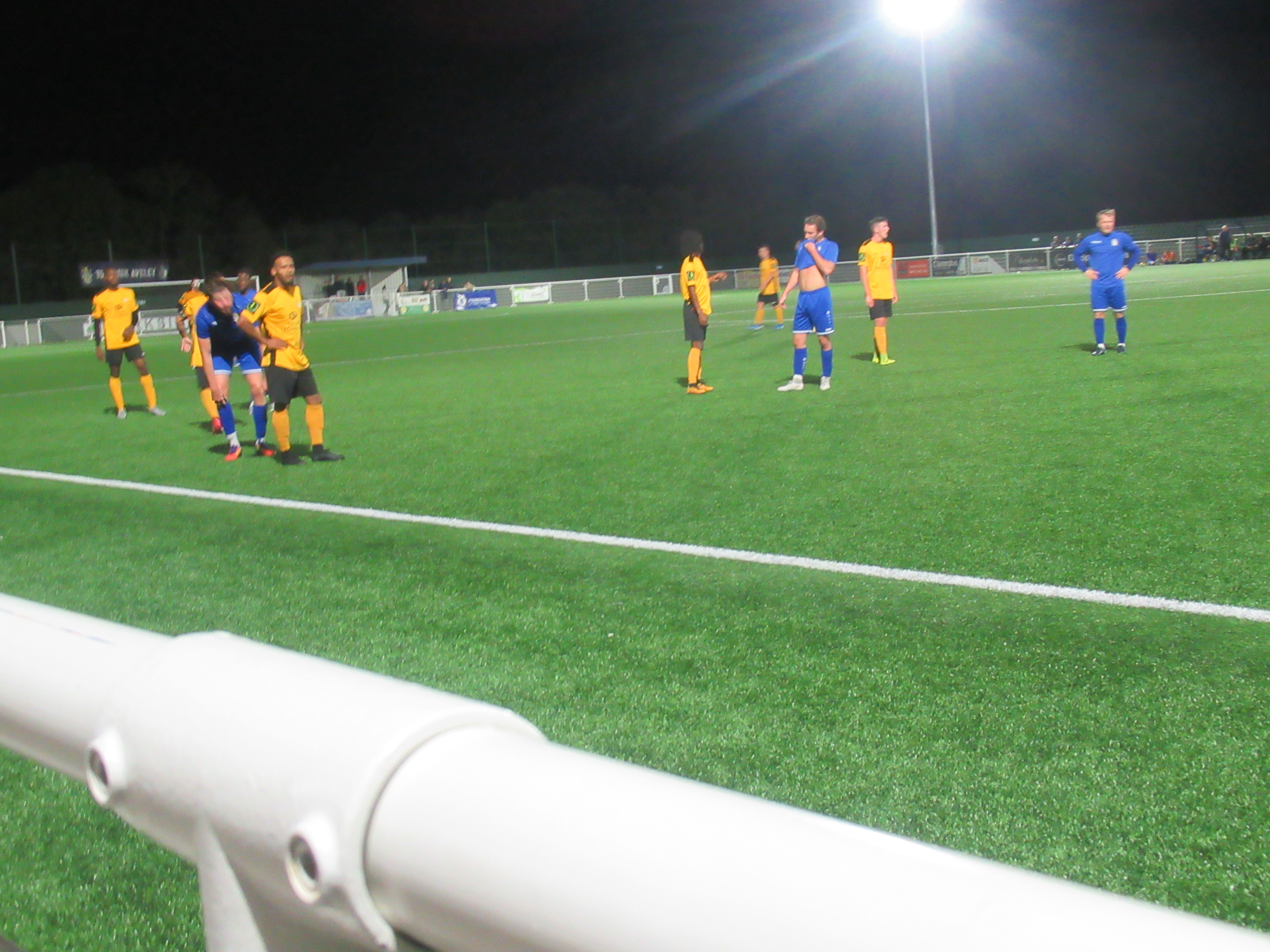 Cray now crank their pre-season up on Saturday with a home game against Bromley which will be a good barometer on the qualities this Cray team possess against a National League side.
Cray:     Lewis Carey, Barney Williams, Mitchell Nelson, Jay Leader, Tom Carlse, Tom Phipp, Lee Lewis, Trialist 1, Trialist 2, Rhys Murrell-Williamson, Joe Taylor:  Subs:  Roman Hall, Martin Onoabaghbe, Jerome Federico, Bradley Pritchard, Ben Mundele