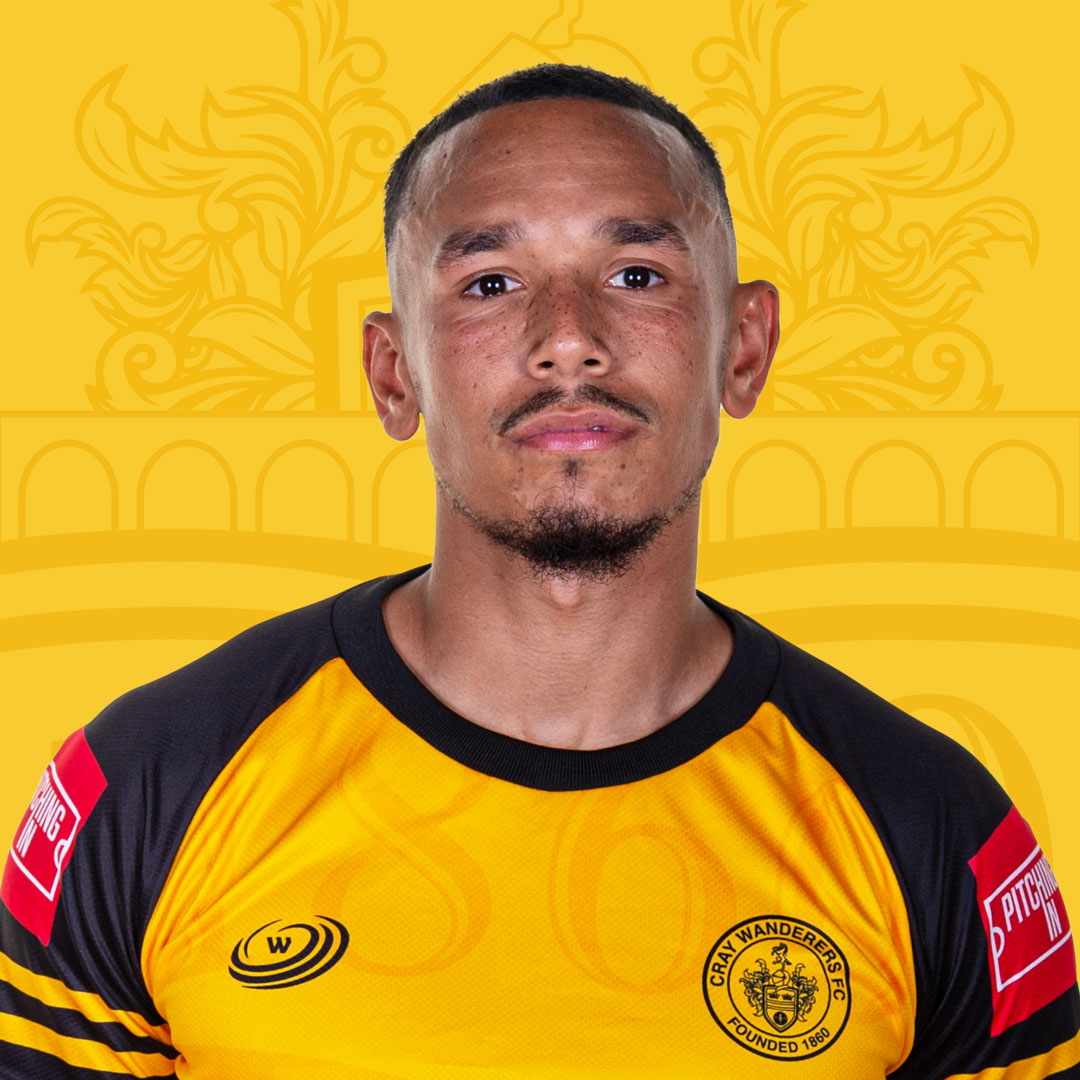 Danny Bassett – Striker
Daniel is a centre-forward with a prolific scoring record who has signed for the Wands from Carshalton Athletic this summer. Daniel played at Egham, Godalming and Staines Town before joining Tooting & Mitcham United where he scored 64 goals in 3 seasons. He then moved on to Hampton & Richmond for the 2020-21 season and had a couple of spells there having briefly joined Braintree Town. He transferred to Carshalton for the 2021-22 season and finished top scorer for the Robins with 20 goals including a hat-trick against Cray in the remarkable 5-4 Wands win back in January 2022.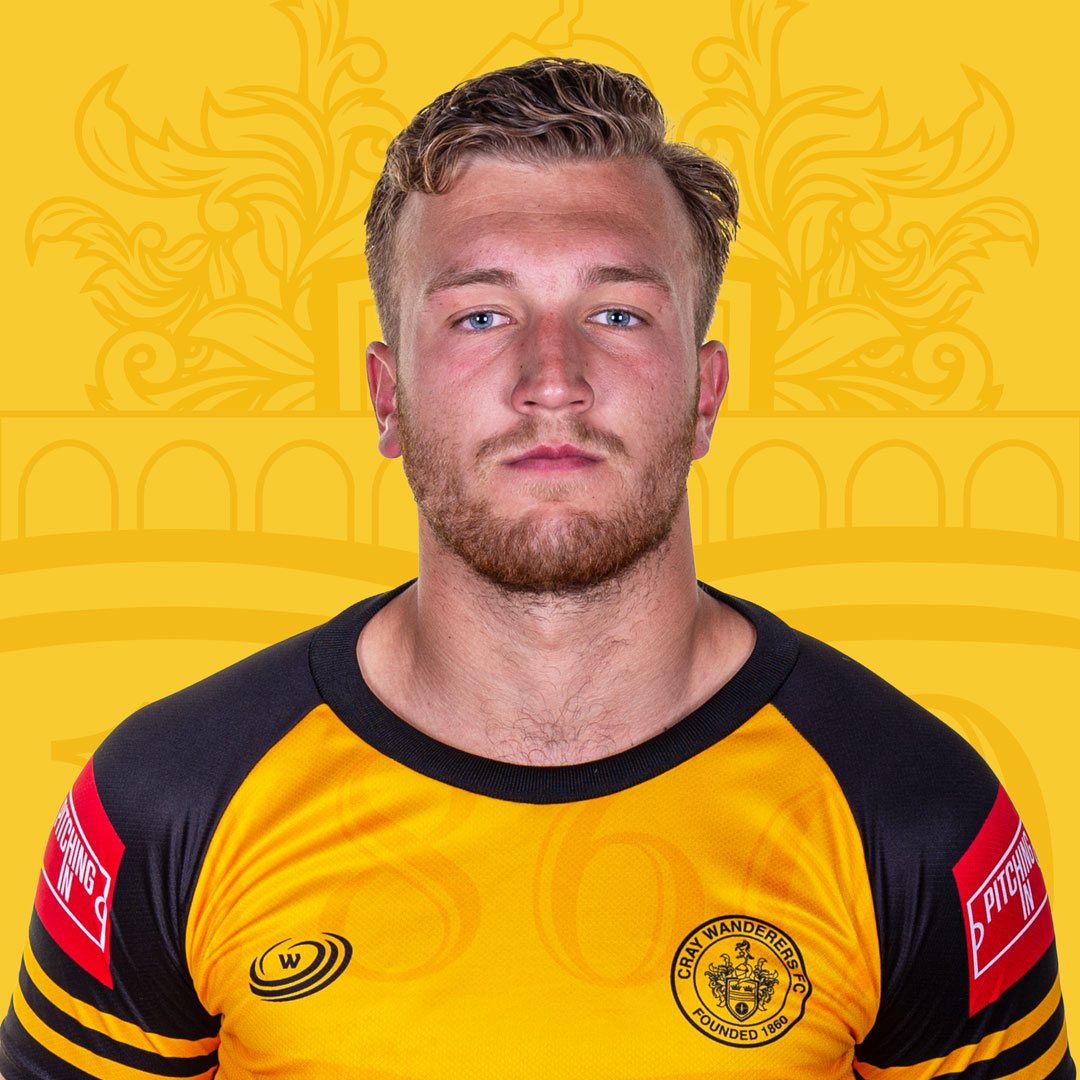 Mitch Chapman – Midfield
Cray Wanderers are delighted to welcome Mitch Chapman to the club. Midfielder Mitch signs for Cray from Ramsgate where he spent the last three seasons. Mitch is the son of former Millwall, Leyton Orient and Cray Wanderers midfielder Danny Chapman and has also played for Faversham Town, East Grinstead Town, Hythe Town and Ebbsfleet United.
We welcome Mitch to Cray Wanderers and hope he enjoys his time with the club.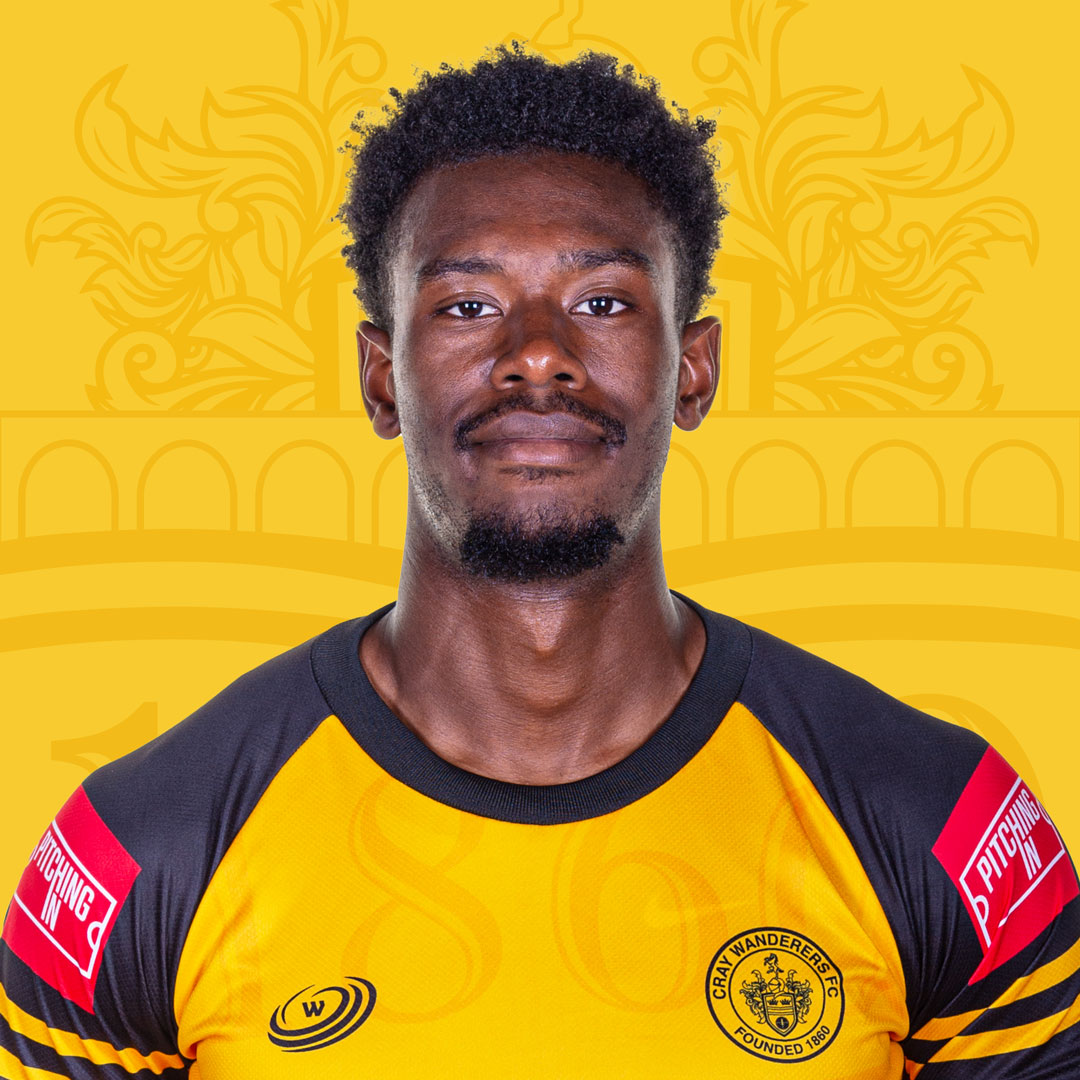 Sinn'Kaye Christie – DEFENCE
Cray Wanderers are delighted to announce the signing of central defender Sinn Kaye Christie to the club.
Sinn comes to Cray from Haywards Heath Town where he made 42 appearances last season. He came through the Leatherhead system and played for their U21s and later had two spells at Merstham and then on to Hasting United and Whitehawk before joining Haywards Heath in the summer of 2021. We welcome Sinn'Kaye to Cray Wanderers and hope he enjoys his time with the club.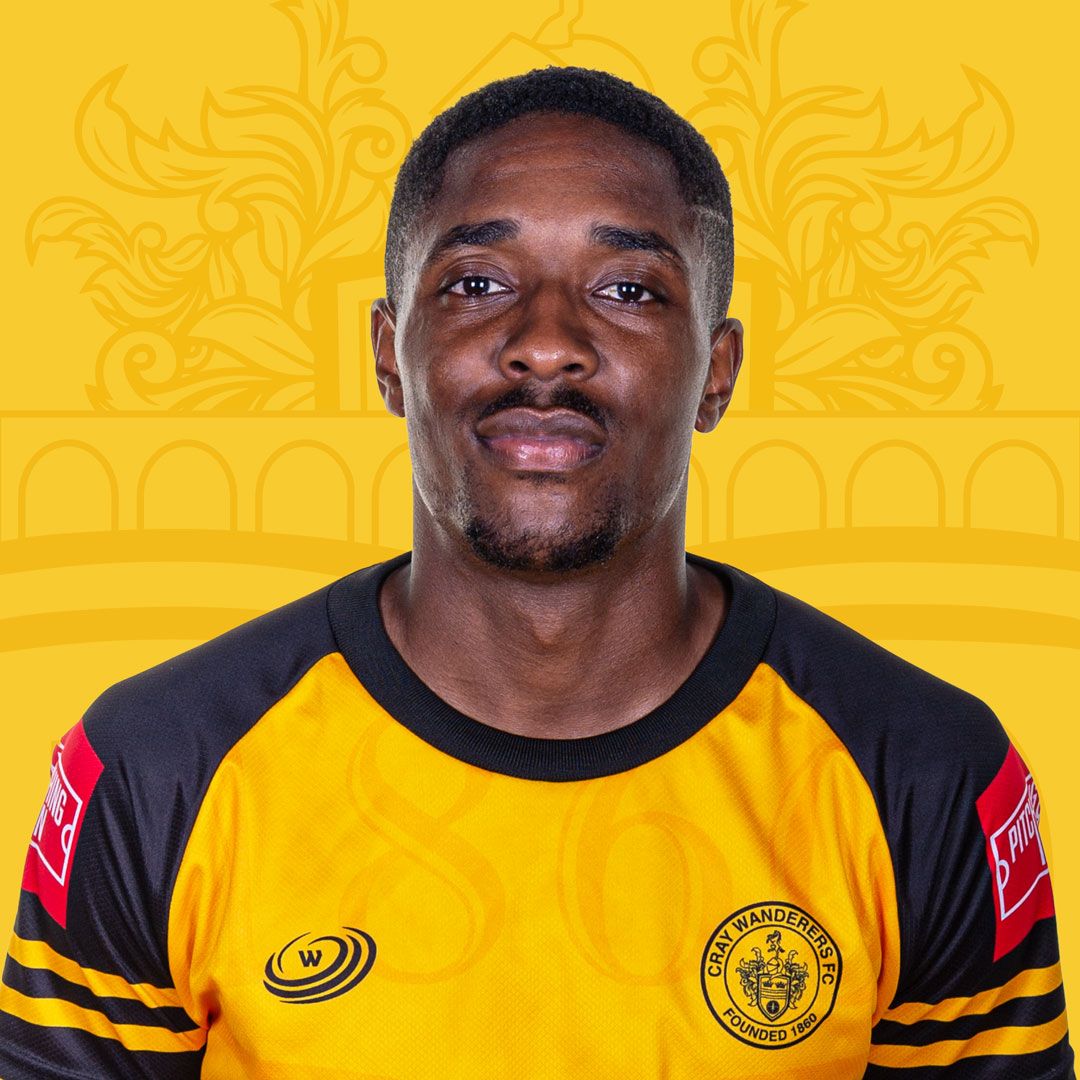 Nyren Clunis – Midfield
Nyren is versatile midfielder/winger who signed for the Wands from Kingstonian in the summer.
Nyren came through the Dulwich Hamlet youth system and made his league debut in 2009 and went on to make an impressive 486 appearances for Hamlet scoring 117 goals and was part of two promotion winning sides and a former player of the year. After being released at the end of the 2019-20 season Nyren moved on to Carshalton Athletic and then joined Kingstonian at the start of the 2021-22 season going on to make 44 appearances scoring 3 goals. We welcome Nyren to Cray Wanderers and we hope he enjoys his time with the club.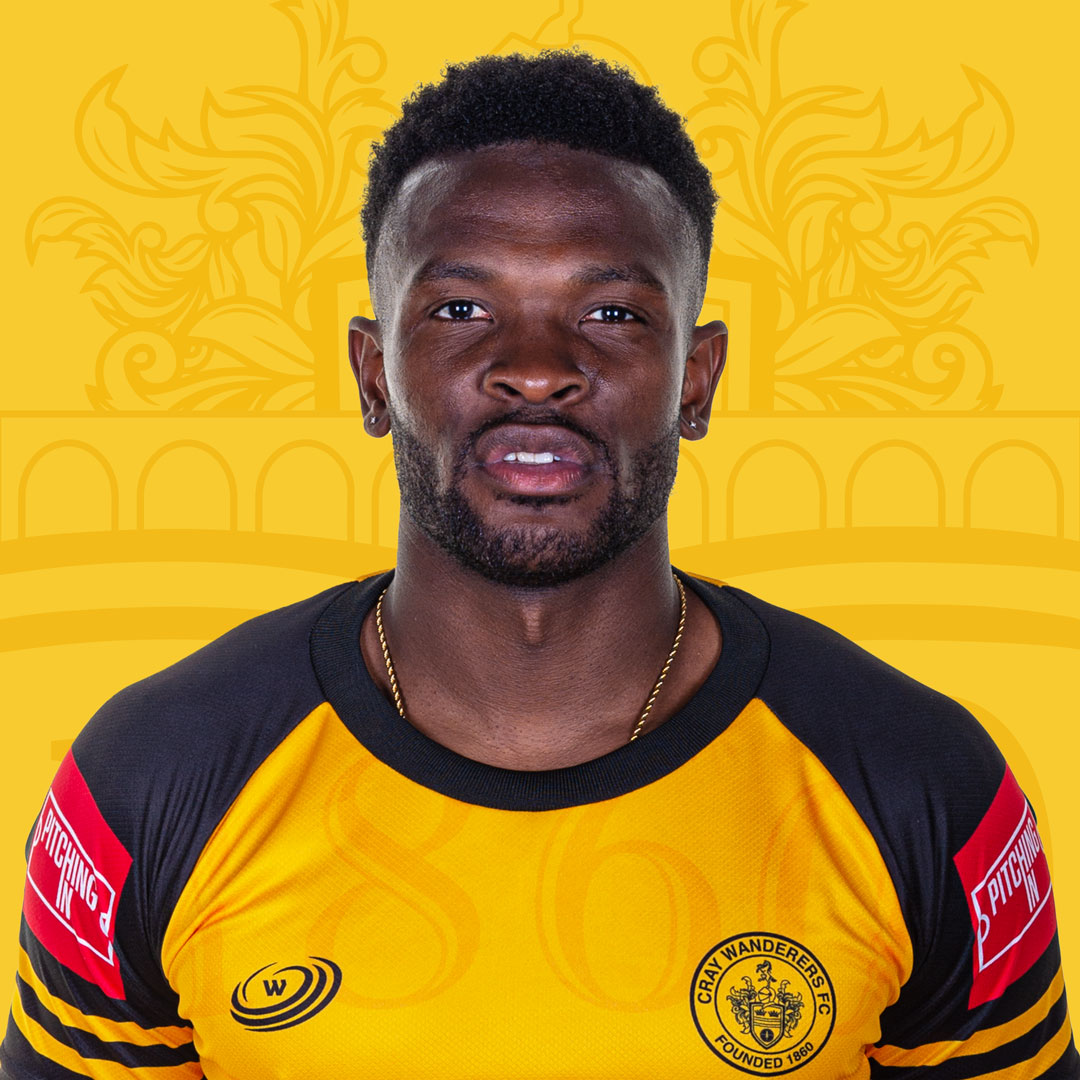 ANTHONY COOK – Midfield
Club captain Anthony had an influential first season with Cray Wanderers where he played in all 42 league games, scoring twice on the opening day against Lewes and finished club top scorer with 13 goals. He scored his 100th career goal against Cheshunt in March 2022. A stylish midfielder who also played out on the wing made his league debut for Dagenham & Redbridge in December 2007, Anthony via an appearance on Sky TV's Football Icon series had a spell at Cardiff City as a youth team player. After spells at Concord Rangers, Carshalton and Braintree Town he really came into his own after signing for Chelmsford City where he played for four seasons scoring 22 goals in 93 league games.
Anthony moved on to Ebbsfleet United for the 2013-14 season but then signed for Bromley in January 2015 where he helped Bromley to the Conference South title before returning to Ebbsfleet in the summer of 2015. He remained at Stonebridge Road until 2018 and then after a loan spell at Woking signed for Dulwich Hamlet in the summer of 2018 and then onto Welling United ahead of the 2019-20 season.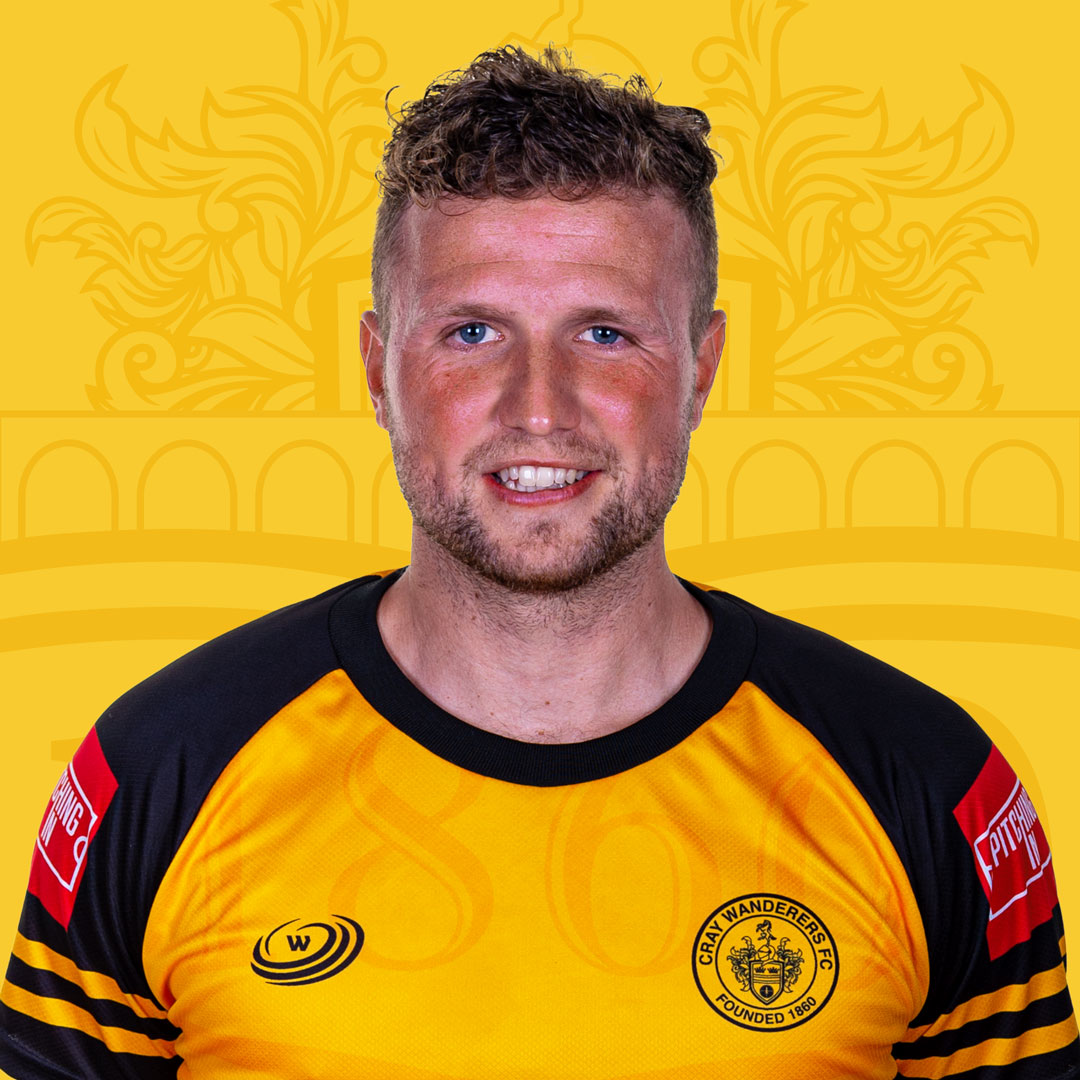 Billy Crook – Midfield
Cray Wanderers are delighted to announce the signing of Billy Crook to the club. Midfielder Billy comes to the Wands from Aveley where he was part of the Millers Isthmian North Championship side after joining from Tilbury in December 2021. Billy brings experience to the Wands and after coming through the Crystal Palace youth system and joined the professional ranks at Peterborough United. He departed in 2011 going on to Tooting & Mitcham United, Carshalton Athletic, Met Police, Enfield Town and Braintree Town. Billy went on to Dartford in January 2019 and a short spell at East Thurrock United and helped Dartford reach the National South playoff final in 2020-21. He went on to Chelmsford City and then to Tilbury in the summer of 2021.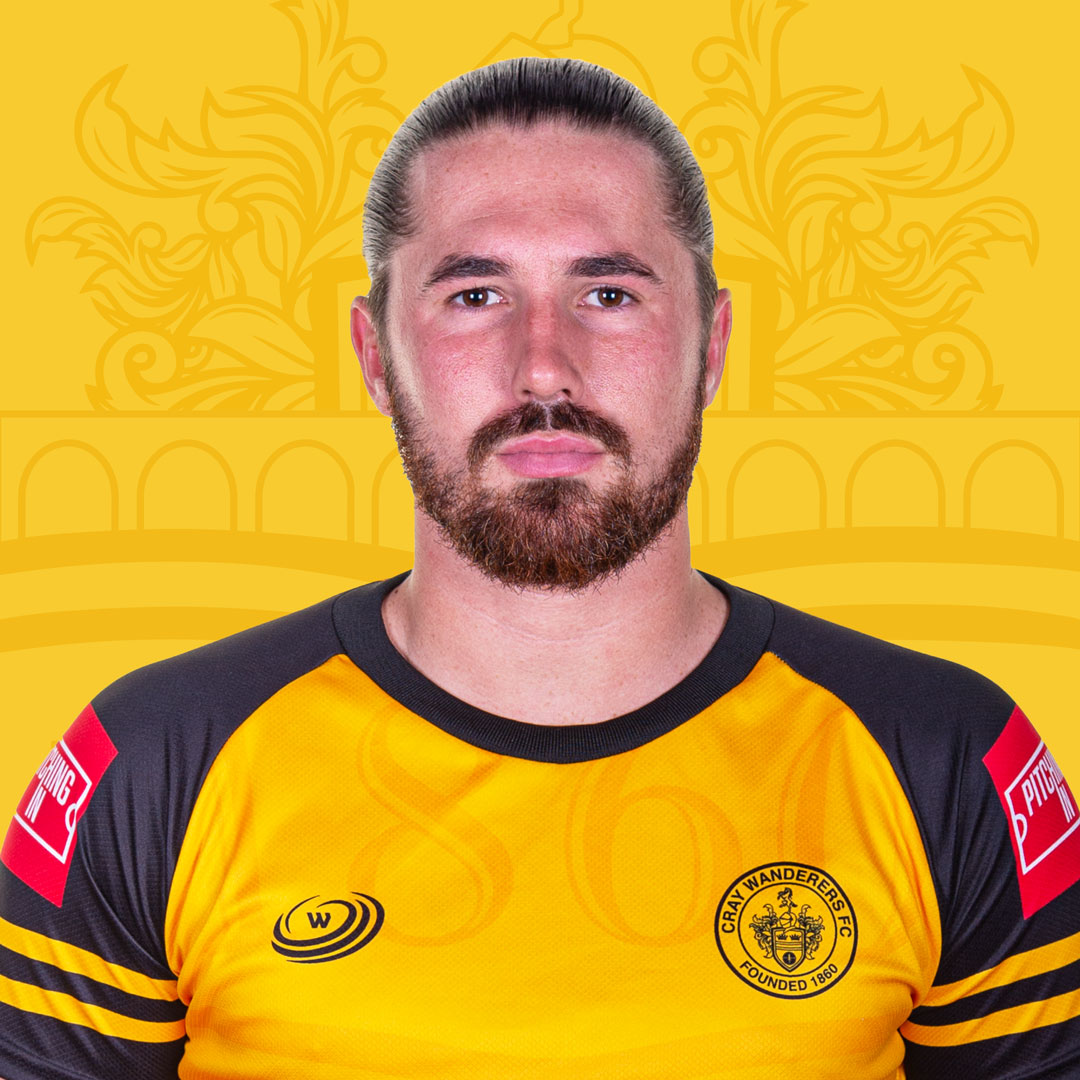 Tom Derry – Striker
Cray Wanderers are delighted to announce the signing of striker Tom Derry for the 2022-23 season. Tom joins the Wands from Welling United who he joined in December 2021 after earlier spells at Slough Town and Braintree Town. Tom is an experienced striker who can also play centre-back who started out in the Gillingham youth system and was on the books for the Gills before going into non-league football. Tom has played for a handful of Step 2 clubs including Tonbridge Angels, Hayes & Yeading and at Leatherhead, East Thurrock and Kingstonian.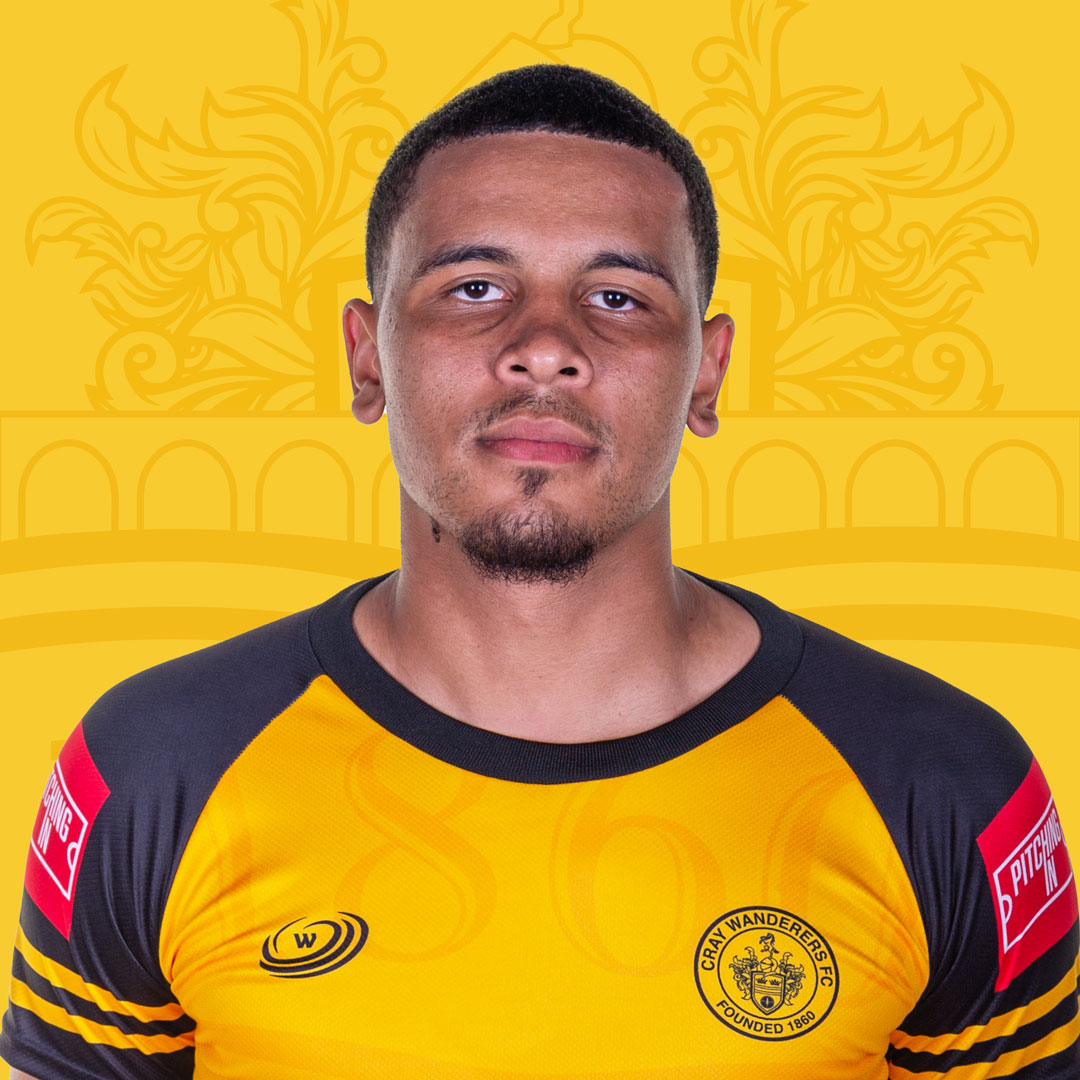 Jalen Jones – Defence
Cray Wanderers are pleased to announce the arrival of central defender Jalen Jones to the club. Jalen comes to the Wands from Braintree Town. Jalen came through the Crystal Palace youth system before going on to Merstham and Worthing and then had a spell in Swedish football with Skelleftea. From there Jalen has played for Carshalton Athletic, Cheshunt and Braintree Town and has been capped at full international level by Guyana.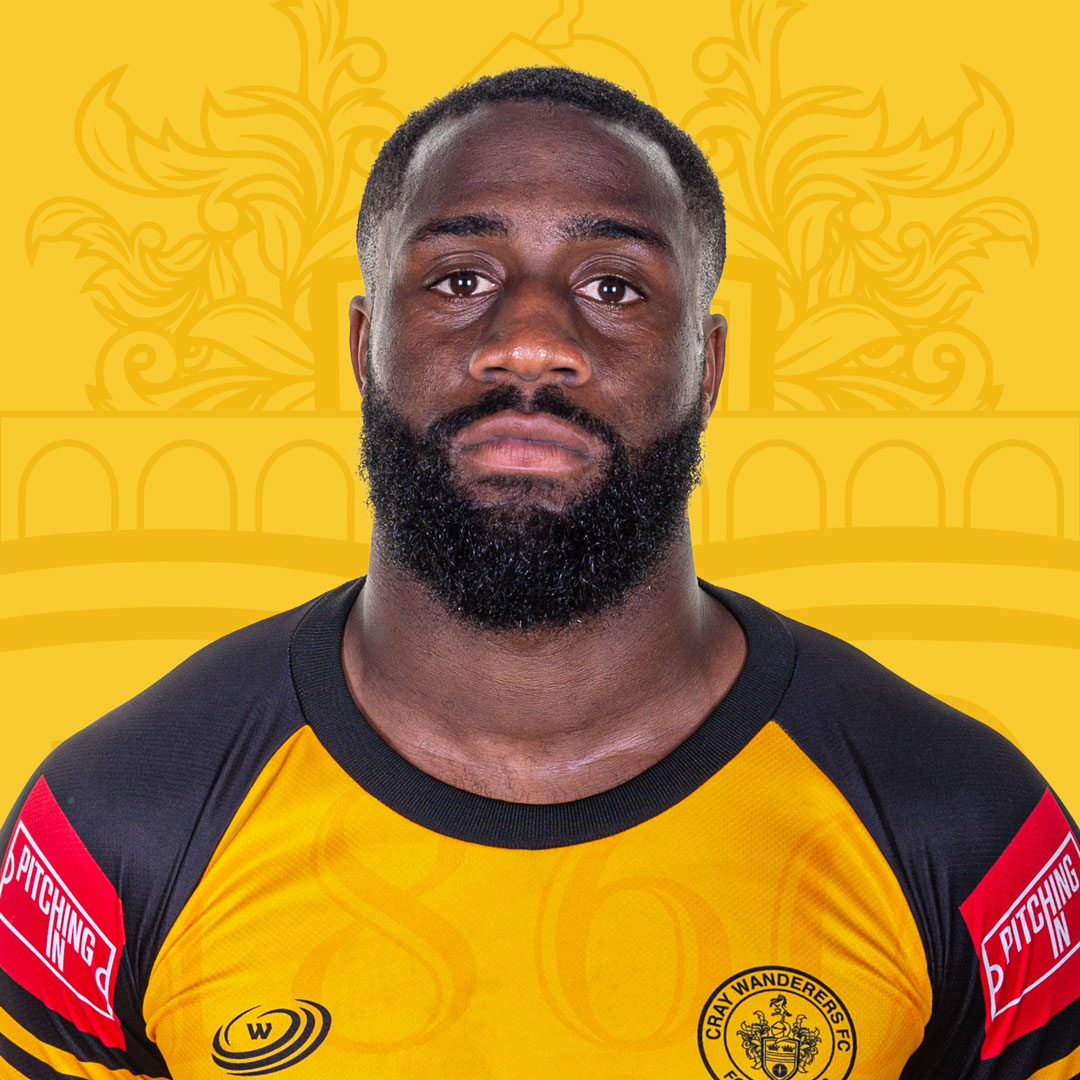 Harold Joseph – Defence
Cray Wanderers are delighted to announce the signing of Harold Joseph to the club. Central defender Harold joins the Wands from Enfield Town where he spent two spells re-joining in October 2020 and made 15 appearances last season. Harold has previously played for Barnet, Stevenage, Hayes & Yeading United, St. Albans City, Royston Town and Welling United.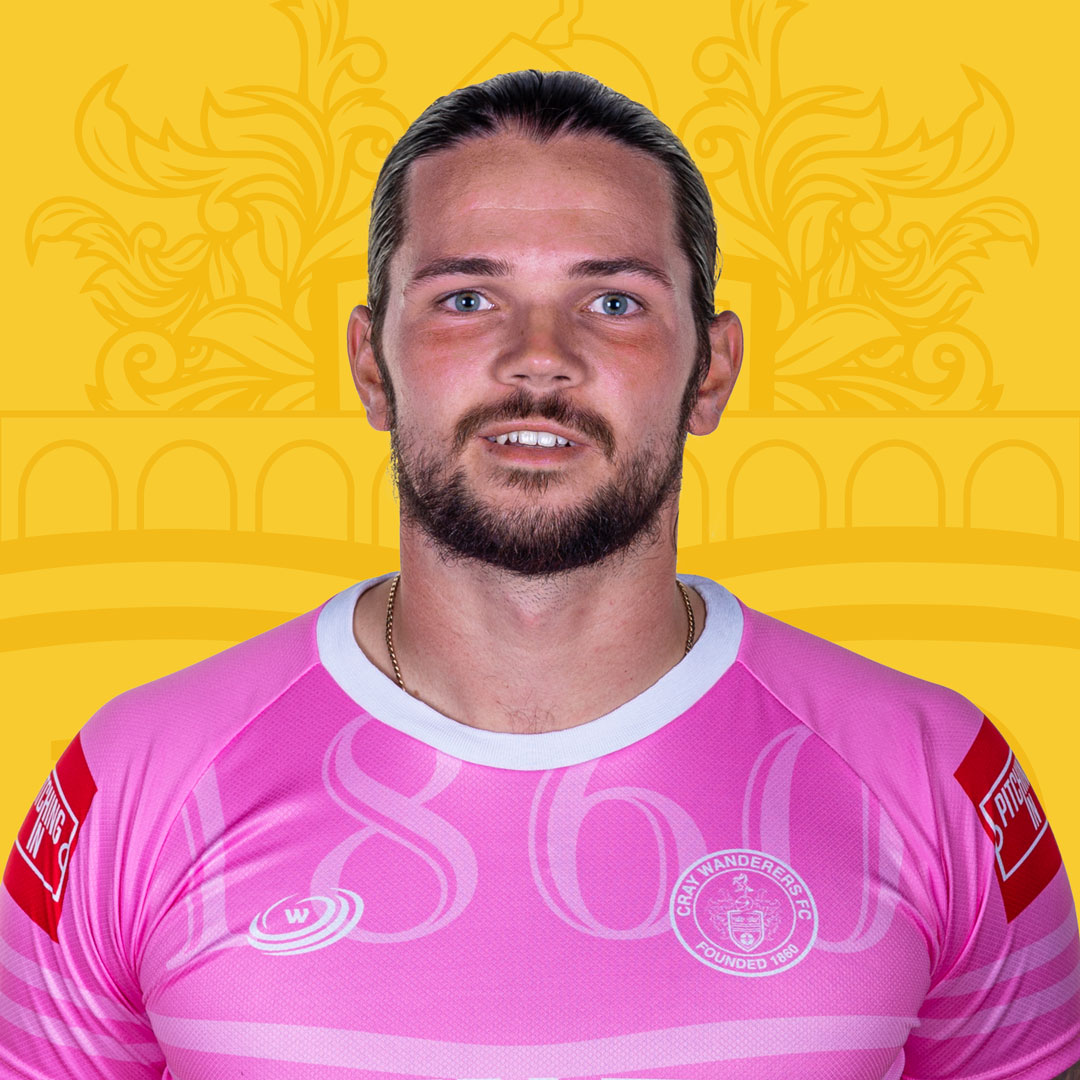 Shaun Rowley – Goal Keeper
Shaun Rowley is a newcomer to Cray Wanderers after signing in the summer of 2022. Shaun is a goalkeeper who played for Matlock Town and Carlton Town last season. Shaun came through the youth system at Shrewsbury Town turning professional in 2005. Whilst with the Shrews he went out on loan to Halesowen, Chorley and Tamworth then signing for Halifax Town in 2018. From here Shaun went on to Solihull Moors and Kettering Town before joining Matlock in September 2020 spending the latter part of the season with Carlton Town.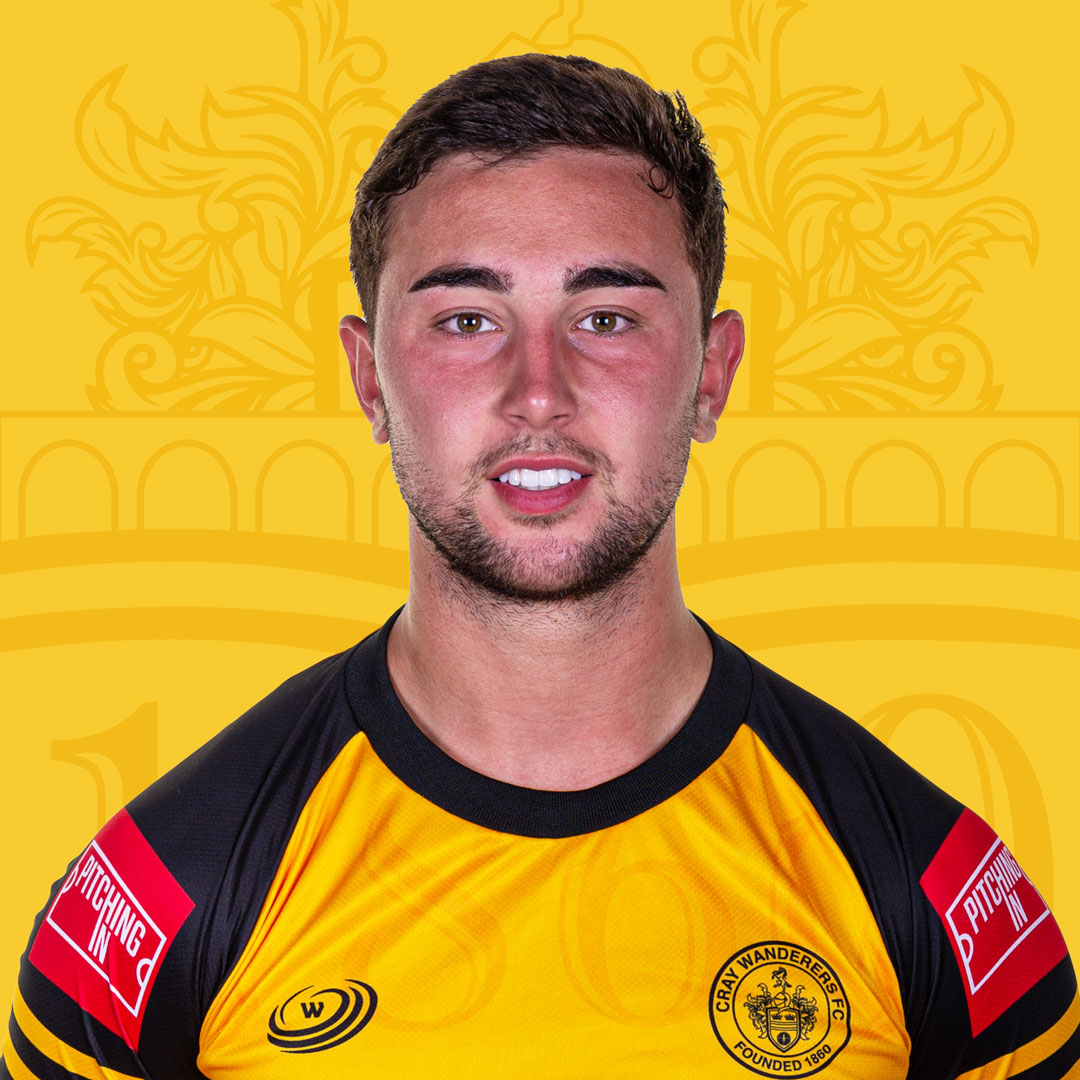 Sam Skeffington – Midfield
Cray Wanderers welcome Sam Skeffington to the club who re-joins the Wands from Bromley after spending a loan spell with the club last season. Sam is an attacking midfielder who came through the Millwall Youth and Development system and played for the U18s and U23s in three years at the Lions. After a spell on loan at Barnet he signed for Bromley in the summer of 2021 and joined Cray in November making his debut against Folkestone Invicta making 5 appearances in league and cup before returning to Bromley. Wands manager Neil Smith noticed Sam's potential and signed for the Wands for the 2022-23 season and is a great passer of the ball.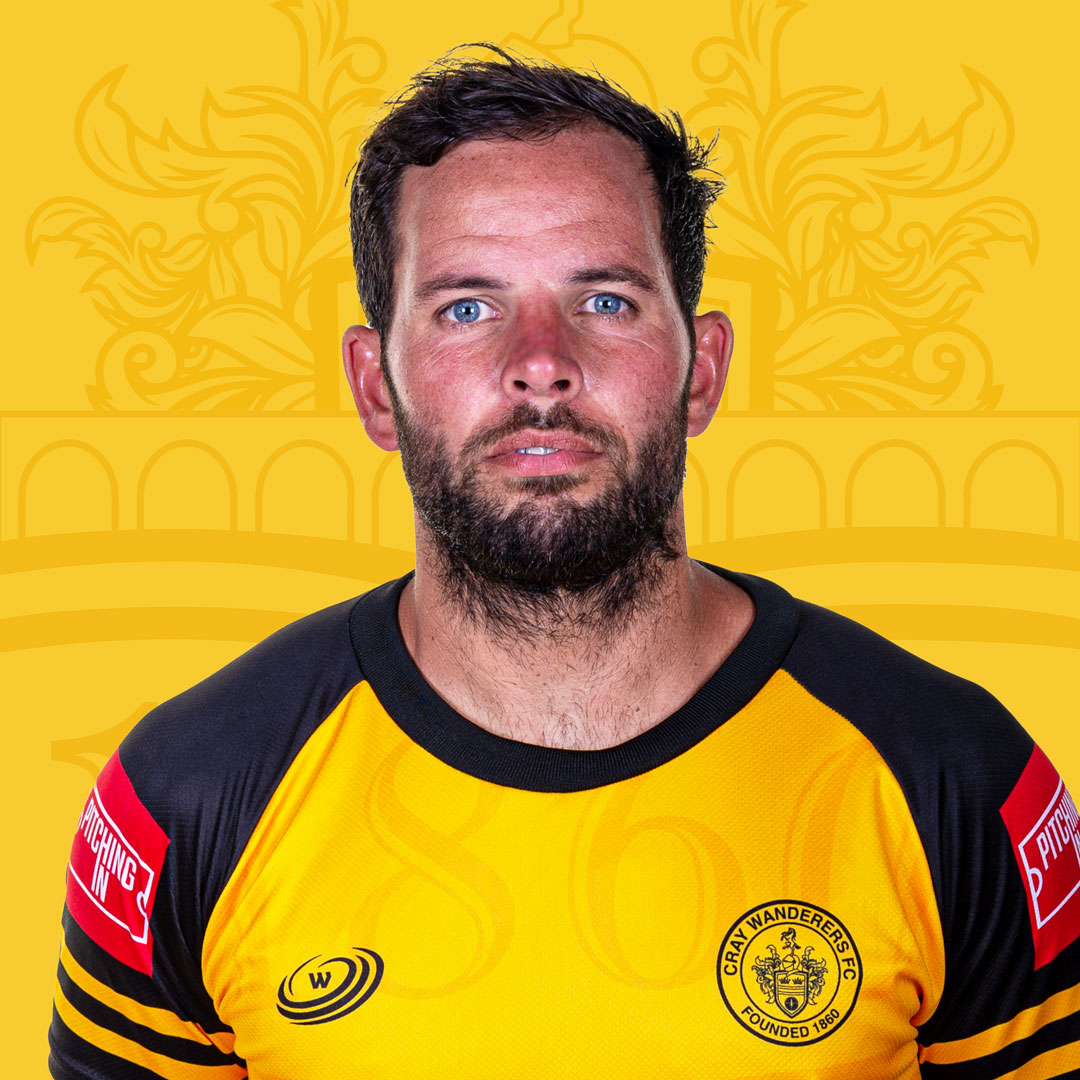 Sam Wood – Midfield / Defence
Cray Wanderers club legend Sam Wood re-joined the club almost seventeen years from his last appearances in January 2022 from Dover Athletic. Sam made an instant positive impact to the side making 13 appearances and scoring 3 goals.
Sidcup born Sam started out with the Long Lane youth system but came through the ranks at Cray Wanderers emerging from the very successful reserve side and made his Wands first team debut in 2003. Sam was a key part of the side which won the Kent League titles in 2003-04 and in the also won the Kent Senior Trophy and helped Cray to the last 8 of the FA Vase. The Wands reached the playoffs in their first season in the Isthmian League Division One in 2004-05 and scored the goal of the season in the 2-0 win against AFC Wimbledon at Hayes Lane in December 2004. At the end of the season Sam moved on to Cray Wanderers landlords Bromley after 94 appearances and 8 goals and helped them to promotion from the Isthmian Premier in 2006-07.
Sam's performances attracted the interest of Brentford in the Football League and in 2008 joined the Bees and helped them to promotion from League 2 in 2008-09 making 126 appearances. In 2011-12 he spent a year on loan at Rotherham United and then in 2012 joined Wycombe Wanderers spending 5 seasons including a spell with Wands manager Grant Basey with the Buckinghamshire club making 213 appearances.
Sam was released in 2017 and returned to non-league football with Eastleigh in 2017-18 and then back to Bromley up to 2020 and then on to Dover Athletic in the National League. Sam's career turned full circle when he re-signed for Cray Wanderers on 1st February and made his first appearance since 2005 at Potters Bar Town.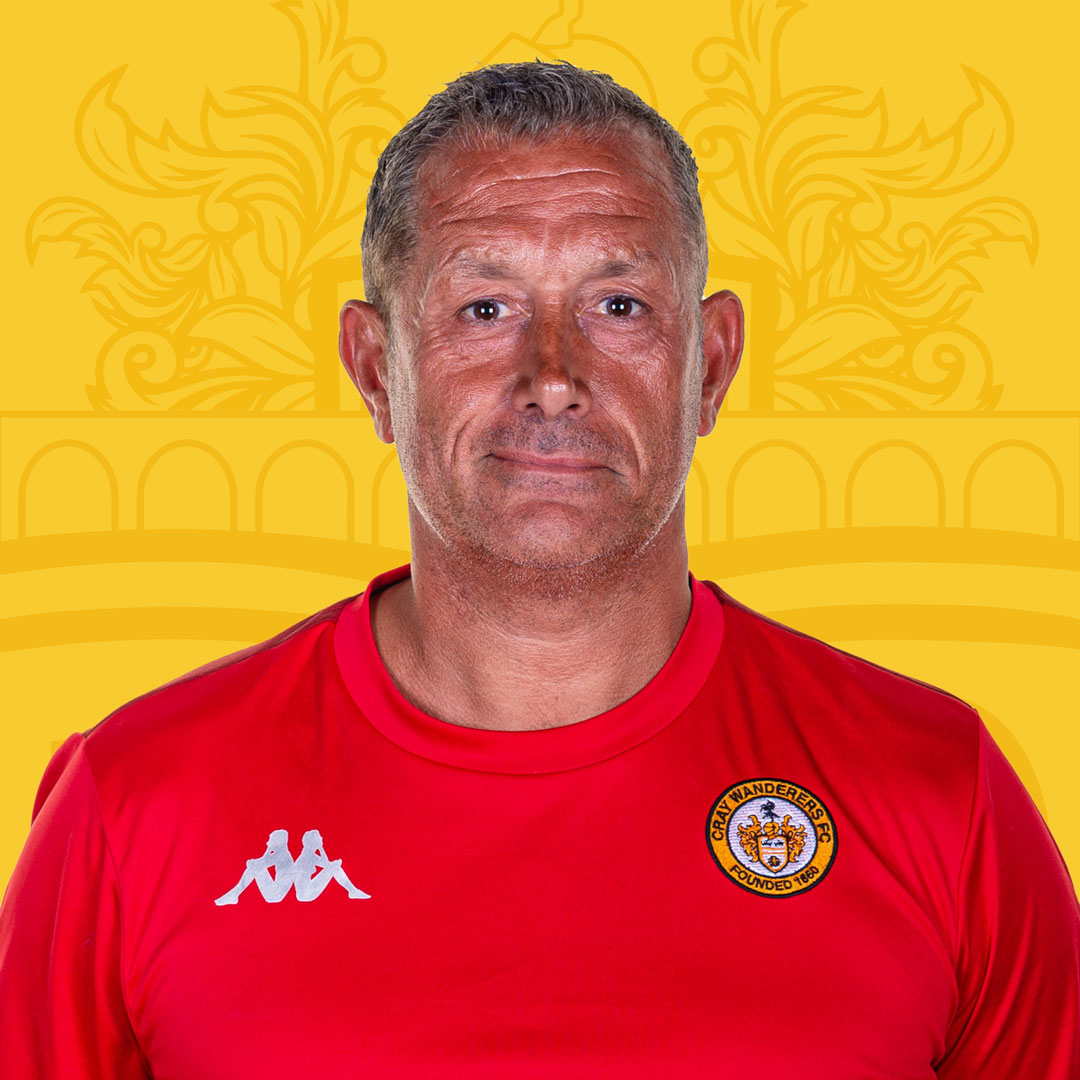 Neil Smith – Manager
Cray Wanderers announced on 22nd March the appointment of Neil Smith as manager. Neil came in for the remaining six games of the season and helped to stave off relegation and continues on as manager into the 2022-23 season
Neil had a distinguished Football League and Non-League career as a player and coach and later as a manager.
He started out in the Tottenham Hotspur youth system and was signed as an apprentice in 1990 but never got a chance to play so initially went on loan to Gillingham in 1991 and remained there for six years making over 200 appearances for the Medway club. He moved on to Fulham in 1997 for two seasons and scored against Tottenham in the FA Cup. In 1999 he moved to Reading and all three Football League clubs he gained promotion as a player.
He had a short spell at Stevenage Borough and then on to Woking in 2002 for five seasons and became interim manager for a spell. He continued in player management at Welling United and after short spells as a player at Bromley and Maidstone United he called time on his playing career. He went into coaching at Grays Athletic, Croydon Athletic and Lewes and then to Bromley in 2011 and was Assistant Manager when Bromley won the National South title in 2014-15. He became first team manager in 2016 and established Bromley as a credible National League force and took them to the FA Trophy final at Wembley in 2017-18. He remained at Bromley until March 2021 until his departure from the club but now takes on a new challenge at Cray Wanderers where he aims to be part of the clubs new Academy and the prospect of the new stadium at Flamingo Park.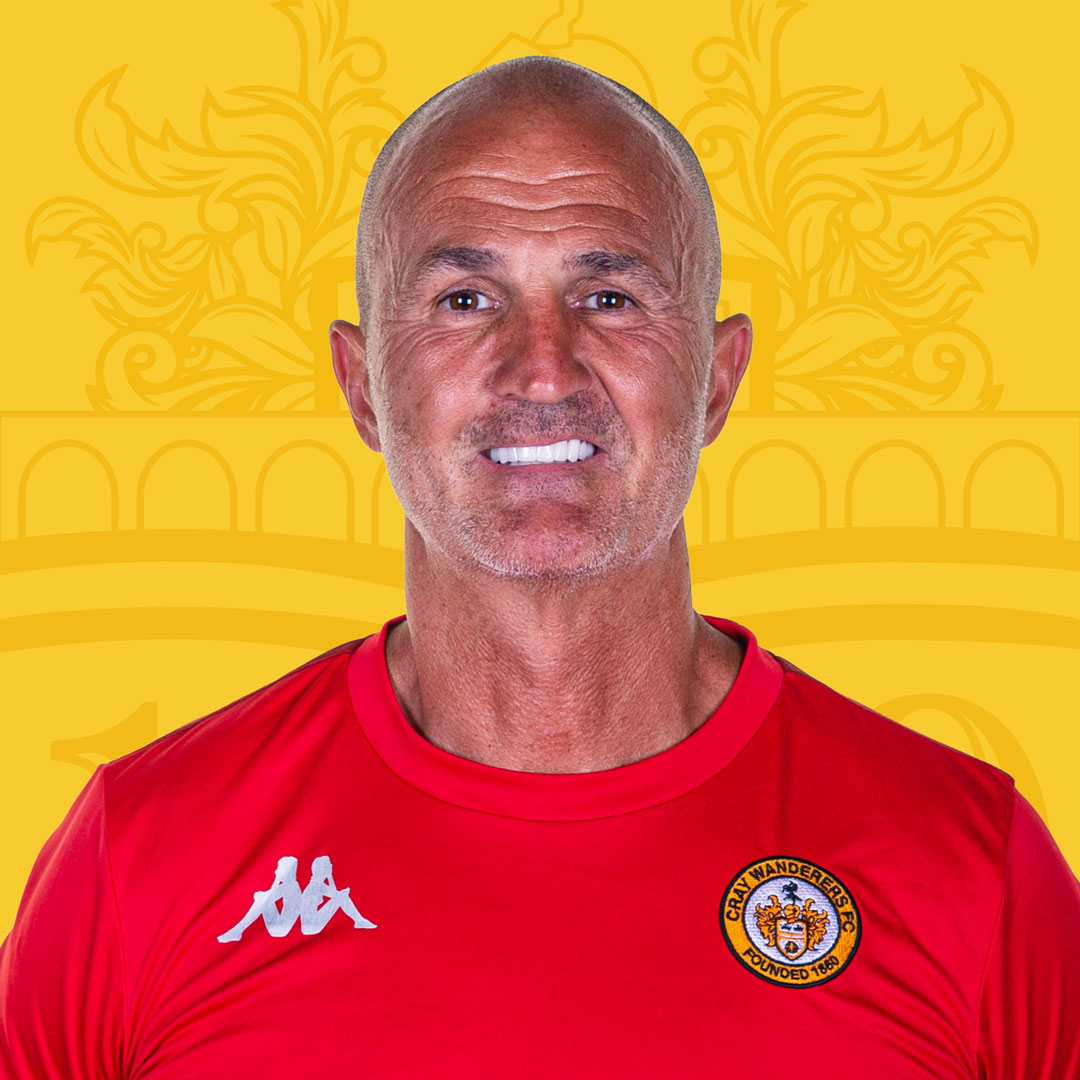 Tim O'Shea – Assistant Manager
Tim joins Neil Smith as Assistant Manager of Cray Wanderers after arriving in March 2022. Tim is an experienced manager and coach who took the reins at Grays Athletic, Croydon Athletic and Lewes.
Tim represented Republic of Ireland at Youth level and came through the Tottenham Hotspur youth system and went on to make 3 appearances for the first team between 1983-88 which included a loan spell at Newport County and went on to Leyton Orient for the 1988-89 season. He went on to star at Gillingham as a defender making 112 appearances between 1989-1992. After later playing in Hong Kong he went into non-league football with Farnborough Town and Welling United and from here went into management at Grays, Croydon and Lewes where Neil Smith was a coach.