The first of a two part story of tremendous endurance and dedication from two Cray Wanderers, one an official, one a player over the weekend of 5-7th March in completing the 4x4x48 Challenge.  The Wands CEO Sam Wright along with team left back Tom Carlse both completed the challenge for charity and at the same time showed great powers of recovery to complete bursts of four mile runs in 48 hours.   Here is the story of Sam Wright and his quest to complete the challenge for the Greenwich & Bexley Community Hospice.
Congratulations Sam on completing the 4x4x48 Challenge over the weekend of 6th-7th March. This is a remarkable achievement for a charitable cause and a real physical challenge. For those that are not aware of what is involved tell us a little about the 4x4x48 challenge and its origins.
It was started by David Goggins who is an absolute beast of a man who had to go through three weeks of hell to become a Navy Seal and has gone through so many endurance tests it is untrue. He did a 100K run without any training and ran the last 30k with a broken leg and a stress fracture of the shin. So he created this monster of a challenge.  If I am honest I took on the challenge too blasé. So it is running four miles every four hours for forty-eight hours.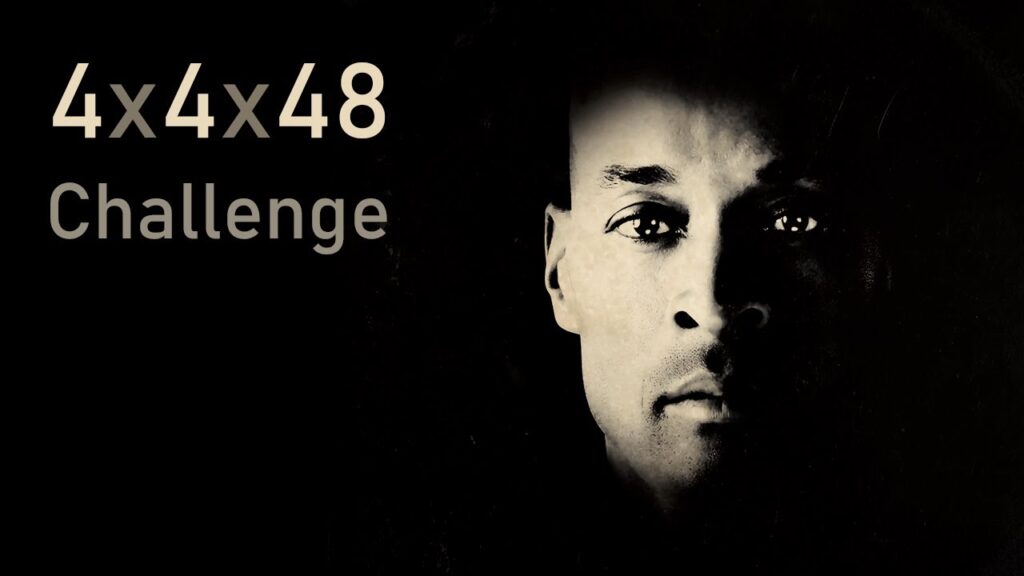 There were a lot of people who started the challenge like Tom and started at 8pm on the Friday but American time so it would equate to being 4am in the UK. There were eight of us doing the challenge and we all did it separately until the final run and we started at 4am on Saturday 6th March. So that was a bit of a shock to the system getting up at that time.
How much preparation time did you and your group have before the challenge?
About 5-6 weeks ago one of the guys on our Herbalife group put it out to the group that he wanted to do the challenge, it was a real test and who else fancied it. I didn't really think about it and said I'll do it, I was all over it as I looked at four miles and thought, I could do that as I regularly run 5K and four miles is 6.44K so just have to find another 1.44K. I never really thought about the 48 hour aspect ever four hours. I jumped at the chance, said I would do it but once I was in I panicked a little bit and thought I need to start training. I'd hurt my Achilles tendon at the start of the year so hadn't done much running. I didn't do a lot of running the first couple of weeks but suddenly with three weeks to go I have to do a bit more. So I started doing three runs a day and the maximum I did in training which was the Sunday before the challenge was four in a day. So I was somewhat apprehensive going into the challenge.
If we mark that there will twelve separate runs during the 48 hours were there any particular points where it was harder than others and gave you the most difficulty?  I know from your Facebook posts run 11 was one that stuck out for me.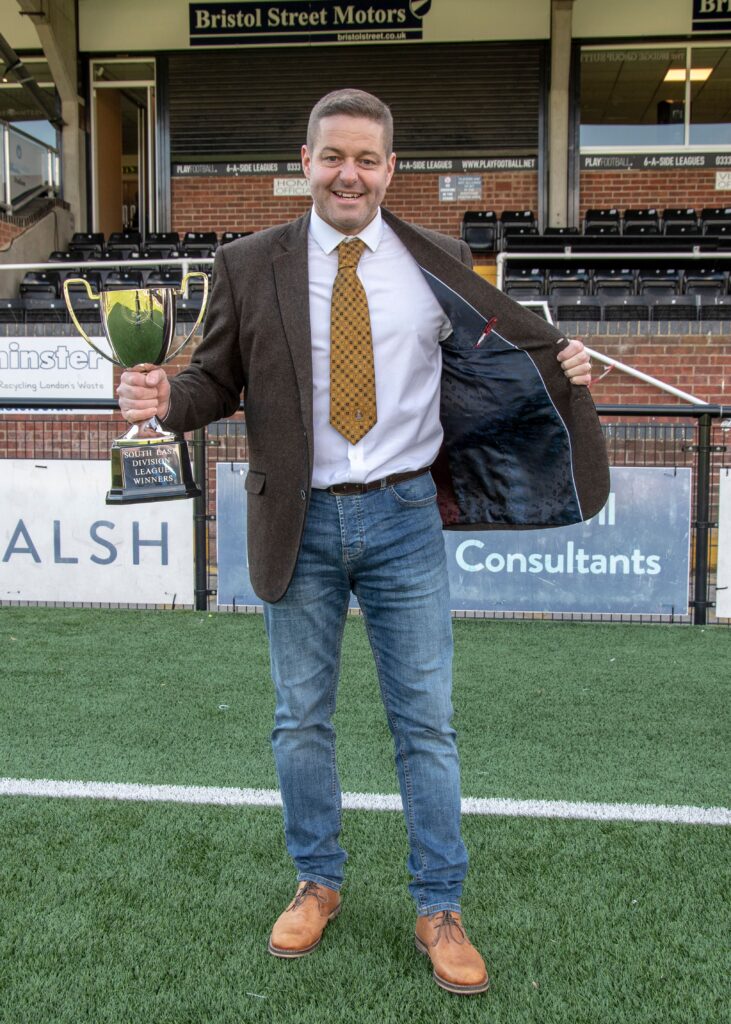 There were two runs in particular, no's 6 and 7, they were the worst for me. I seriously didn't think I was going to be able to do it. I remember they started at 12am, so midnight on the Saturday going into Sunday and then the 4am run on the Sunday. Up to then I had done pretty consistent runs, 37, 39, 38, 39, 39 minutes but then went to get up about 11.30pm knowing I had to stretch my muscles and get going but couldn't get my legs moving. I underestimated how cold it was and didn't have enough clothes on so at midnight it was freezing and I really struggled putting in a 43 minutes time about four minutes slower than previously. That was tough but the 4am I literally felt so cold I was laughing about it yesterday with my wife Sarah I must have looked like the scene from Only Fools and Horses where Del and Rodney are dressed like Batman and Robin and running down the road in the middle of the night. I had the big black Kappa Manager's Cray jacket on as it was cold and didn't have it done up so it was flapping behind me while I was running and anyone seeing that at 4am must have thought was is this bloke doing.
So how did you manage to recuperate between runs? As you've stated if a run takes 39 minutes, you've got just over three hours to prepare for the next one, surely going to sleep wouldn't have been an option.
No, it was so tough when you come home your mind is still buzzing because you have got one off the list. Because I started at 4am I couldn't really go back to bed when I got home so I didn't really need any sleep until about 8pm on Saturday, where I got about 1 hour 40 minutes. The sleep actually made me feel worse and when I look back and I tracked it on my watch I had three sleeps in 48 hours, so 1hr 40, 1 hr 20 and 1 hr 25 so really just getting a little bit of a nap. That run you mentioned, no 11 mentally I was fine because I knew I was so close to the end and could get through but I was broken, my left knee was killing me, my thighs were so fatigued I couldn't seem to get them moving or stretch them out. It was horrible.
I had tweeted out on the day before the runs for you and Tom that it is remarkable what the human body can do when confronted with physical challenges and I was confident you could both do it. Basically it is pretty much like running two marathons in two days isn't it! Also what sort of areas did you choose to run?
It is just slightly shorter than two marathons and I have run two Marathons in the past and I was in my early 40's then. In a marathon those last six miles is as hard on the body as it is on the mind. Your mind is telling you that you have done enough and it is a real endurance event and is just one constant run. I underestimated that stop-start part of the challenge and what it does to you. You mentioned what do you do in the three hours in-between but really you are in limbo. You want to get going again because you can feel your muscles going but a real godsend was our physio who we send some of the boys to. I went to see him the day before and he gave me a pattern to get into and a nice cold ice bath as soon as I got in and just soak in that for ten minutes which was horrible but it was so good to the legs, I warm them back up again with a shower and get the blood circulating again. I definitely think the ice baths helped me.
I was basically road running so all around Welling, Bexleyheath, Blackfen. That was something else that I researched beforehand as they said don't just run the same place. It is going to be tough mentally you need to mix it up. So I had four routes planned and I threw an extra one in the middle as I found those four were getting a bit mundane. So as I left my house I was either going right or left, left towards Bexleyheath, right towards the bottom of Shooters Hill and back round Wickham Street.
I know that sometimes that mentally things can be challenging if you are approaching something like this but if the mind is focused and convinced you can do it and the body is in synch, mind and body together can be a perfect combination can't it.
Definitely, 100%. I ran it for the Greenwich & Bexley Community Hospice who looked after my father when he passed away some years ago. Whenever I do anything for charity I always try to do it for those guys who do rely heavily on funding. There were definitely times during those dark 4am runs when I felt that my dad was on my shoulder just giving me that bit of advice and helped me to get through. I had some good podcasts to inspire me as well and some good people running with me like Jenko, Dino Lyamani, my brother-in-law and they were a great help. Those where I was running on my own I was listening to the High Performance Podcast and had Eddie Jones, the coach of the England Rugby Union team on one of my runs and it really helped me to forget what I was doing as I was tuning in and listening to what he was saying and his ideas on coaching people so it was definitely physical and mental and you needed to keep both intact.
You also raised an incredible amount of money, just over £4000 for the Greenwich & Bexley Community Hospice which in these difficult times for social care is tremendous.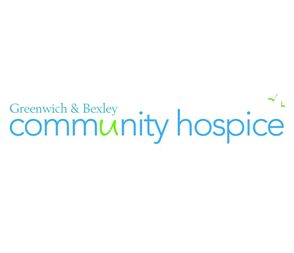 There was five of us doing that and all quite pleased with what we raised. The guy that I did the first and final legs with was a guy named Darren and he lost him mum a few years ago and she too was looked after by the hospice. The last run I don't know what happened I pulled out my second quickest time and it must have been pure adrenaline and we both spoke about our parents and I think it spurred us on. After that it was a cold beer and a doughnut and a realisation that we had done it.
So on Monday were you able to recuperate properly and maybe get some sleep in?
I didn't sleep that well on the Monday to be honest. I was hurting so much I went to bed about 1.30 and got up about 8am. I'm not a great sleeper normally perhaps 6-7 hours max but did about 9 hours Monday into Tuesday. I'm amazed how quickly my legs have recovered. I'm actually going to do a Boot Camp at 5.30pm tonight (Wednesday). One of the guys I've being doing a one to one with to help lose a bit of weight so do a circuit together, social distancing observing Covid protocols and he has just text me to remind me. Apart from Monday where there were problems with stretching it has been alright.
Just finally, obviously great for the club that our CEO and a player representing the club have raised so much money for charity via this difficult challenge and both are a real credit to the club and the charities you have raised for. For those maybe not in the business world if you don't mind explaining what is the role of CEO (Chief Executive Officer) and the importance for a club/charity/company of the role.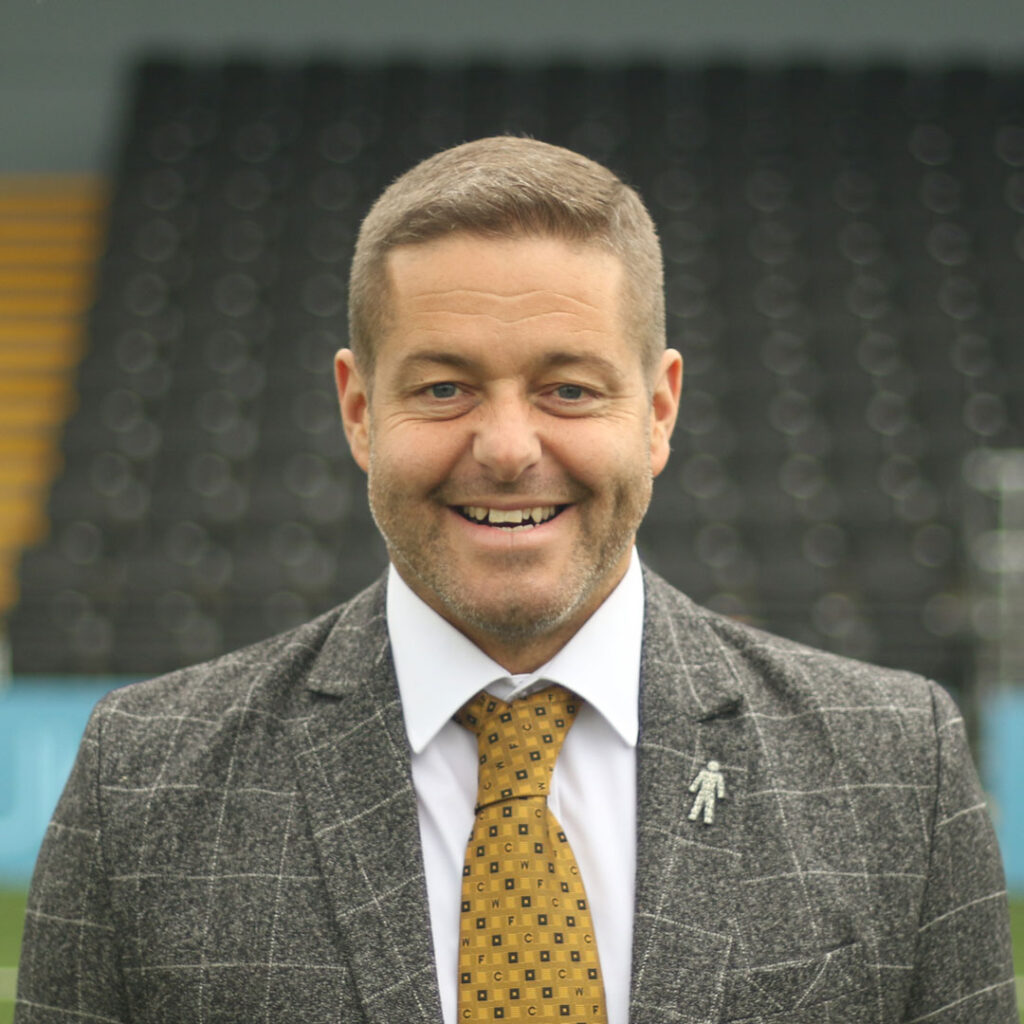 Yes, more than happy to talk about that, not only does the role touch the first team and the business side but the last two years I have been Chairman of the youth section too. We've gone from having 11 youth teams to around 30 and we have four girl's teams for the first time from next season. There is loads going on and I've probably been busier these last four months than I've ever been and it's ironic we haven't been playing any football for the last few months but have been flat out. My background came from leisure and it was community engagement making sure our leisure centres were representing the local community and then all staff trained in doing that and helped gain promotions and empowered local people and I want to do something similar for Cray Wanderers getting us into the heart of the community, to be prominent and supporting local business so there is a lot of good work being done and the next few years are going to be an amazing chapter in our long history so to be part of that I'm honoured.