The Thoughts of Neil Smith – The Cray Wanderers Academy Team Special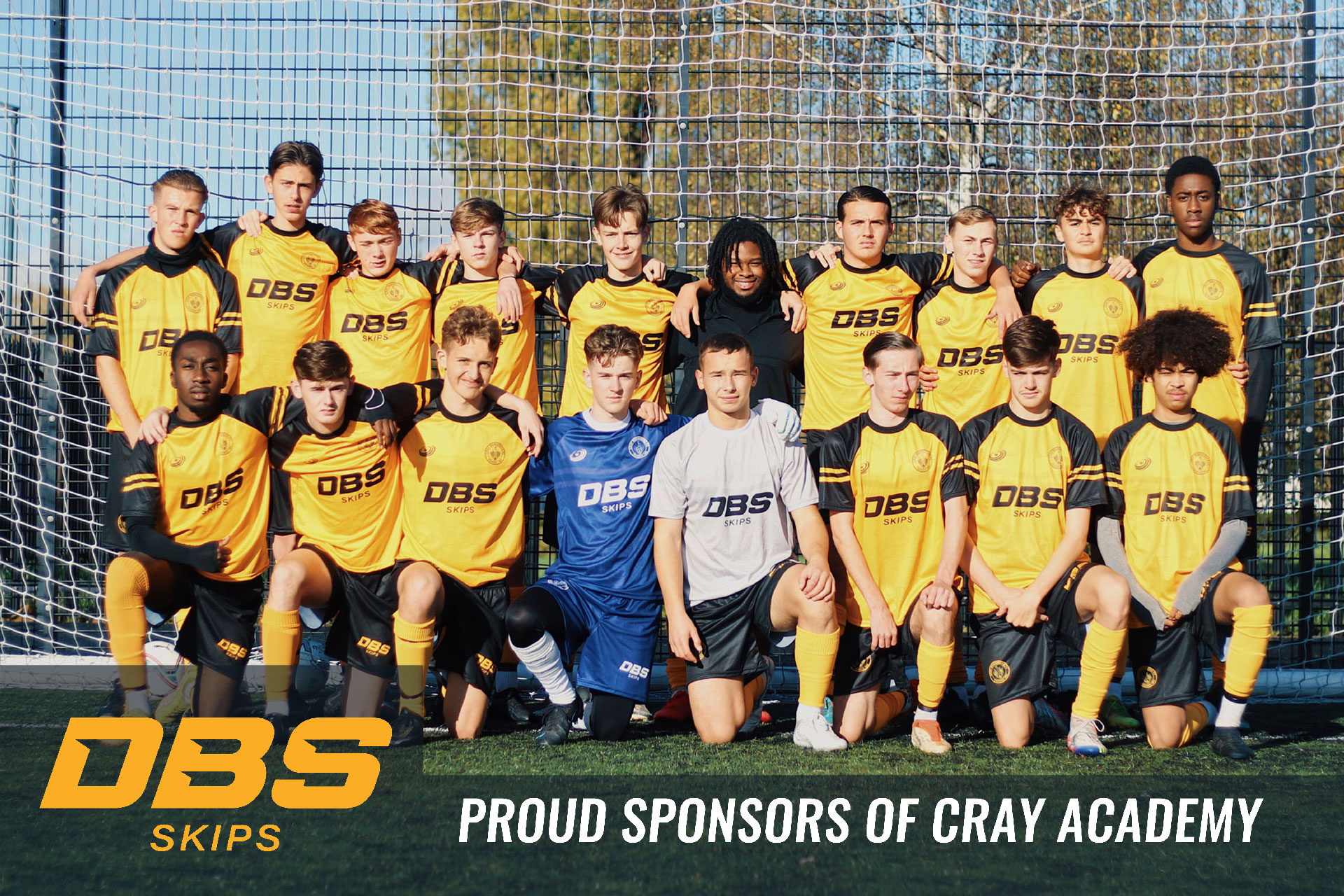 Congratulations to the Cray Wanderers Academy side who in their first season have won the AoC Sports Football League Regional Championship and will be parading their title trophy on the pitch before the game with Horsham on 25th March.  Please see here an interview with Wands manager Neil Smith who also runs the Academy team and the story of the success of the project in such a short space of time and what it hopes to achieve.
Congratulations Neil from all at Cray Wanderers on the Academy side winning the Aoc Sports League Championship in the first season of the project. A great achievement with nine wins out of nine games and 63 goals which is an average of 7 goals a game.
Thank you, we are a very attack minded side and the boys have been amazing in winning the league and the future is bright for the club.
So when did the Academy project start as it can't have been very long ago?
I think we probably got it up and running in June/July 2022 ready for the school term which started in September so it was very late and we were miles behind all the other Academies that were out there originally. So we had a few boys who were probably turned away from other academies, we had trialists and through word of mouth others asked to come on board. They have been amazing. It has been a bit of a struggle for them being part of a new setup. So full credit to them at such a late stage setting it up to be where they are.
We have had a few that have been in and around the first team and to have the first team manager and assistant manager taking the coaching has been amazing. I don't think there are many academies out there that can do that or have done it.
For our readers who may not be aware of how an Academy side works, how does it differ from say an U17s or U18s side?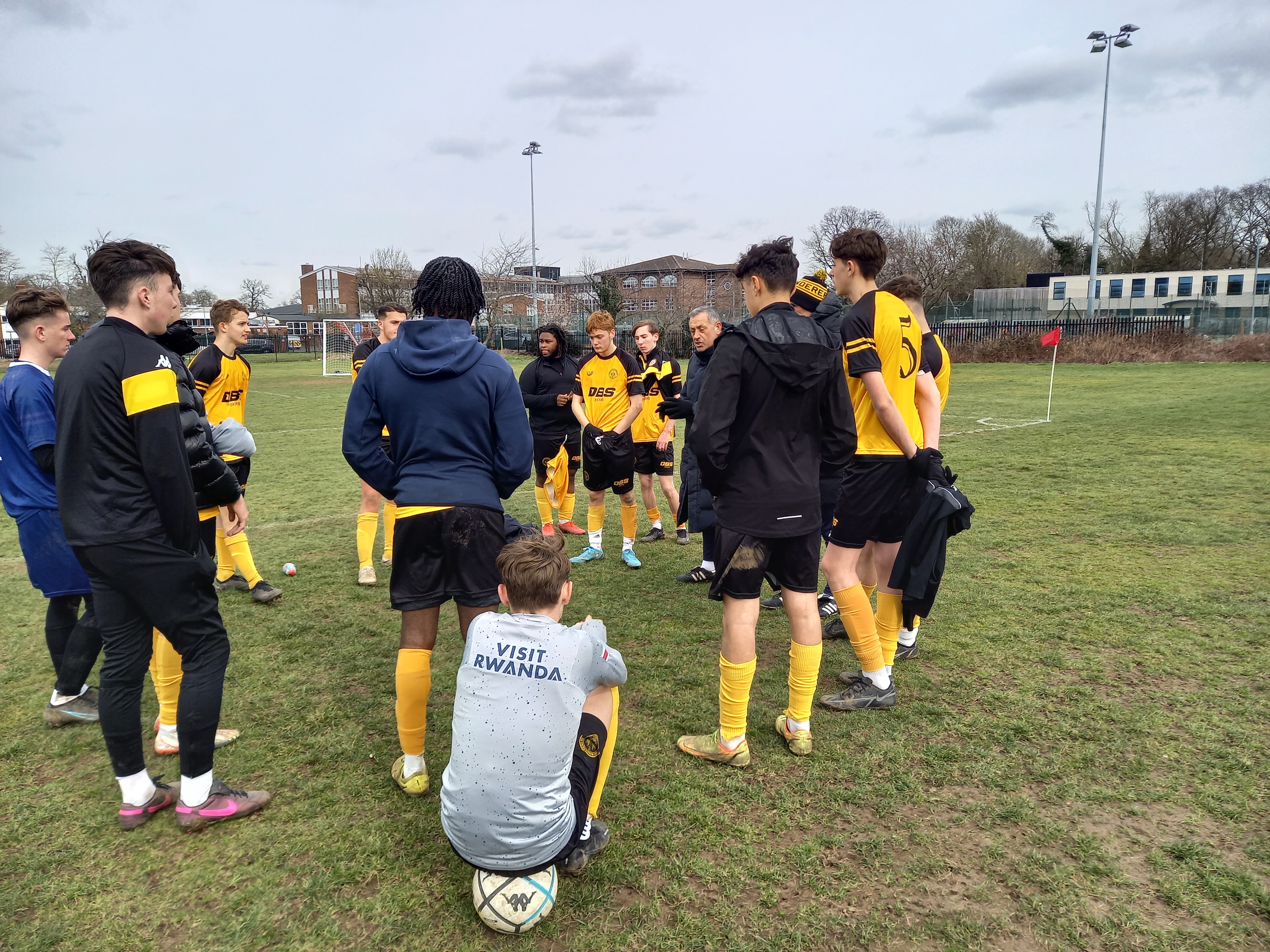 They will do their education with us as well, so they will come into Flamingo Park where they will be tutored doing their Sports BTEC.  As a starter for us we are trying to add other education stuff to it and they will get coached as well in a professional environment and football training environment and doing the same as Tim and I did when we were professionals. So we give them that and their education and hopefully if they don't stay in the football game in whatever circumstances they can go on to University with their UCAS points and keep on with their education.
So how do you go about setting up an Academy from scratch? We had something similar a few years ago in conjunction with Coopers School, George Porter and JJ Hooper came through it and played in the Football League. So how do you go about getting the education to the students/players?
Yes, we've had to go through a company called A1 Education. They've helped and guided us as a new thing for us. I know it has been done before but this is the first to be set up as fresh. We wanted the education to be in-house rather than going into a school or college and being under their supervision. We brought it all under one roof so there is no toing and froing for the students. 
It is working and hopefully the development of the ground when that can happen we can have it all in-house and in one place.  It has taken a few contacts to get us to where we are but considering the time frame from when we started the boys have given everything. 
Is there a success rate you are looking for in terms of those playing for the first team or maybe as valuable commodities that can move on to the pro game raising the club's profile for bringing through talent. Also not every student/player will make the first team.
No they are not all going to make the first team but hopefully we can put them in the media side of things alongside Ozay, the physiotherapy side with Emily, there might be potential coaches amongst them so we know they are not all going to make it as a football player in professional terms but there are other routes into the game. Perhaps even in analysis, that might be something they may be interested in getting into.  So there are other avenues we can guide them through.
What we have at Cray Wanderers is a great youth setup and we have enough boys and girls at 16/17 years of age and we don't want to lose them because we haven't got the next path for them.  As the football manager of the club I want a pathway for my youth players into the first team. So this bridges a gap that they can carry on their education and be coached by the first team.
Then we have the FA Youth Cup that was quite a success this year which brought our U18s and Academy players together.  Likewise I would like to get an U23s, a girls and a women's team. It is something we want to grow at the club to make it more accessible to all.  From that you get a fan base because all those young kids coming through can see their friends and can go and watch and support them. It was something I was able to develop at Bromley with help but now I want to do the same for Cray Wanderers.
You mentioned your work at Bromley, obviously we have had experience of some good young players recently like Ben Krauhaus, Kellen Fisher, Soul Kader you were involved with their development.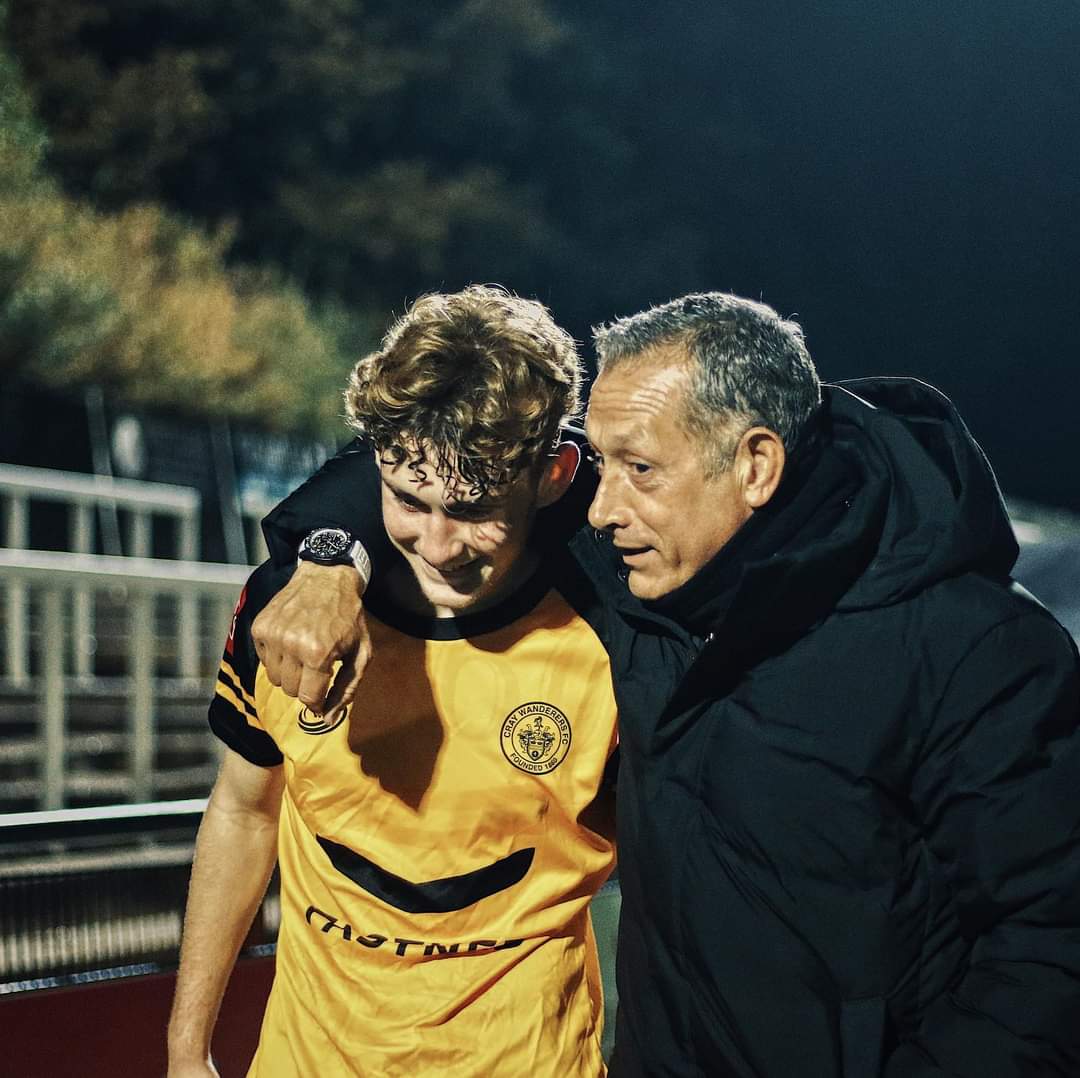 Yes, it works and the players who come through sort of ranks have the passion for the club as well. When you are signing new players there is no passion until later on when they've been with you, these players have had it, the parents have had it, they've been through it and have come to games, watched the first team and now play for the team they used to come and watch. So it is great we are starting to get youth team players starting to come to watch the first team play, sometimes playing on the pitch before the game.  Obviously that is happening at Bromley at the moment and I want to get that at Cray Wanderers too.  They don't just play, they come and watch you and give their support. That gives them that pathway to the first team which is the ultimate goal here to create our own players at Cray Wanderers.  
You mentioned the likes of George Porter and JJ Hooper and there is an affiliation to them with the fans if they have come through the ranks and when they go and make it in the professional game they have been part of it.  We have had other youth team players where we haven't had this route who have gone on to other clubs and we have never had that little bit in between where they have gone from the youth system, into the first team and then have gone on. 
Finally, obviously the players/students know what to expect from you and Tosh, they are going to get great coaching. What in return do you expect from the students and their responsibilities to the Academy?  
In terms of expectation levels for the players just to commit to the course. It is an education based academy with football as a secondary. We all know not everyone is going to make it as a player so vital they get that education with Maths, English and the programme we are setting up for them.  They will get the football but I expect them to come away with their qualifications so they have a choice at the end of it. Stay in football or continue your education. 
Also as players they must have respect as soon as they walk through that door as they are representing Cray Wanderers. When you put that badge on when you are on the pitch or around the club, be polite, courteous and all the stuff you would expect from your own kids I want that from my players too.
Does that extend to respect for the first team players if they are perhaps training with them or part of a matchday.
Yes but likewise they must also gain the respect of the first team. We have two 15 year olds training with us.  Michael Ihiedi has just turned 16 and has registered with us and trained with the first team.  I did it with Ben Krauhaus and Kellen Fisher, if you are good enough then you come in and train. I think it is a good education for them as well. Hopefully they have good professionals around them who can get them going in the right way as well.
I just want them to come in, have a great experience and learn from it and that is what it is, a learning tool off the field as well as on it. 
In many ways the Academy team has been a closely guarded secret unless you have access to Instagram or occasionally on social media so it is important to let the supporters know about the project, the success on the field and their progress off it.
That's right, I want to put it out there that we have an Academy, the boys are doing well otherwise they wouldn't read about it but for a first season, to win the championship when we only had a month to get going where everyone else have been doing it for years I think is a major achievement. If they don't achieve anything else they can say they won a league at Cray Wanderers.  We've had one or two play in the Kent Senior Cup game at Sheppey United this season and hopefully that breeds more players to come through and we now have something special at Cray Wanderers which hopefully will be with us for years to come.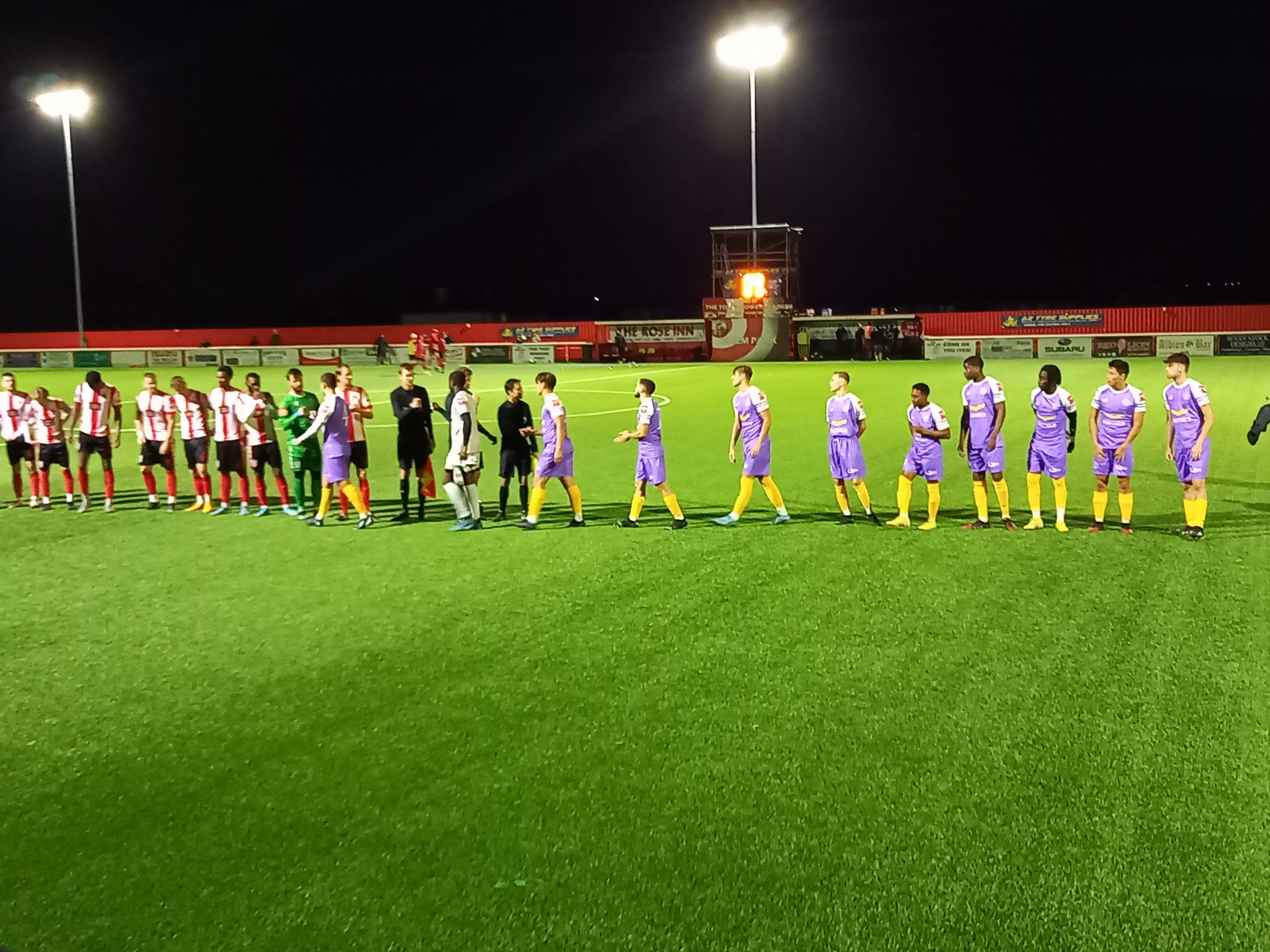 All at Cray Wanderers say thank you to DBS Skips for their sponsorship of the Academy Team and A1 Education for their valuable help in providing the education needs for the students.