Please see here an excellent piece written by Colin Head, a long time supporter of Cray Wanderers and Bromley which looks back at the last first team match played by Cray Wanderers on 7th March vs. Brightlingsea Regent and like so many of our supporters the last match many of us would have seen live.  From all at Cray Wanderers, thank you Colin for this great piece and we can see how much it meant to you and Mikey to be there.
 Wandering Down The Lane by Colin Head
 It's been four months since I last saw a football match played live at Hayes Lane, me and my son Mikey, made the familiar journey from our house to the ground to see Cray Wanderers play Brightlingsea Regent in an Isthmian League Premier Division game. Sadly my Dad Doug couldn't make up out usual family trio who attend games as he wasn't well enough to attend.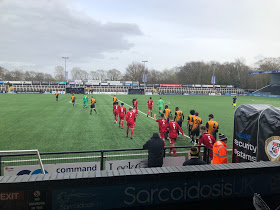 I love the routine of attending Cray Wands games at Hayes Lane, the familiarity, the match day rituals and seeing the usual friendly faces. It's only now I know how much I value it and how much I have missed it since it all came to a halt in the middle of March 2020.
We pulled in to the new car park that runs alongside the main stand, Barry the Steward nodded and pointed down to the end. When myself and Mikey got out of the car I realised I had picked up my wife's coat by accident as I was in a rush and I would have to 'tough it out' in a sweatshirt on a blustery early March afternoon. Peter greeted us with his usual welcome on the gate and asks about my Dad, wishing him well. I buy a golden goal ticket from Steve and look at the club merchandise. Then it's into the bar to buy a programme from Phil and then look for Mark who saves me a team sheet to help with my reporting duties for KSN. I have a quick catch up with Mark and we go through the team for today, who is in, who is out injured or suspended.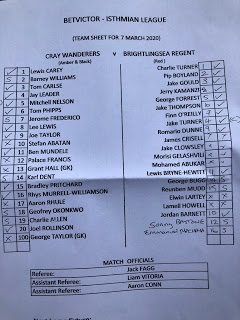 Walking up to our usual spot in the stand I see first tam manager Tony and we have a quick chat, Joe & Nathan the coaches both say hello and high five Mikey, Ally the Physio says hello too. Sam the CEO makes a point of saying Hi as does the club owner Gary Hillman. This is what makes this club so special. I have a quick chat with Roger & Brian who have been involved with Bromley and Cray Wands for years now we discuss the chances of both The Wands and The Ravens this afternoon. Mikey wants to sit in a different spot to usual, but once he discovers that we sit at the back of the stand because the WiFi signal is stronger we moved to the usual seats and we say hello to the familiar faces around us. He voices what I am thinking when he says 'I wish Grandad was here'.
As the players begin to head to the dressing room after their warm up Mikey goes down to the tunnel and every single Cray player gives him a high five and says hello. A few seconds of their time means the world to him, he's beaming as he walks back up to our seats ready for kick off.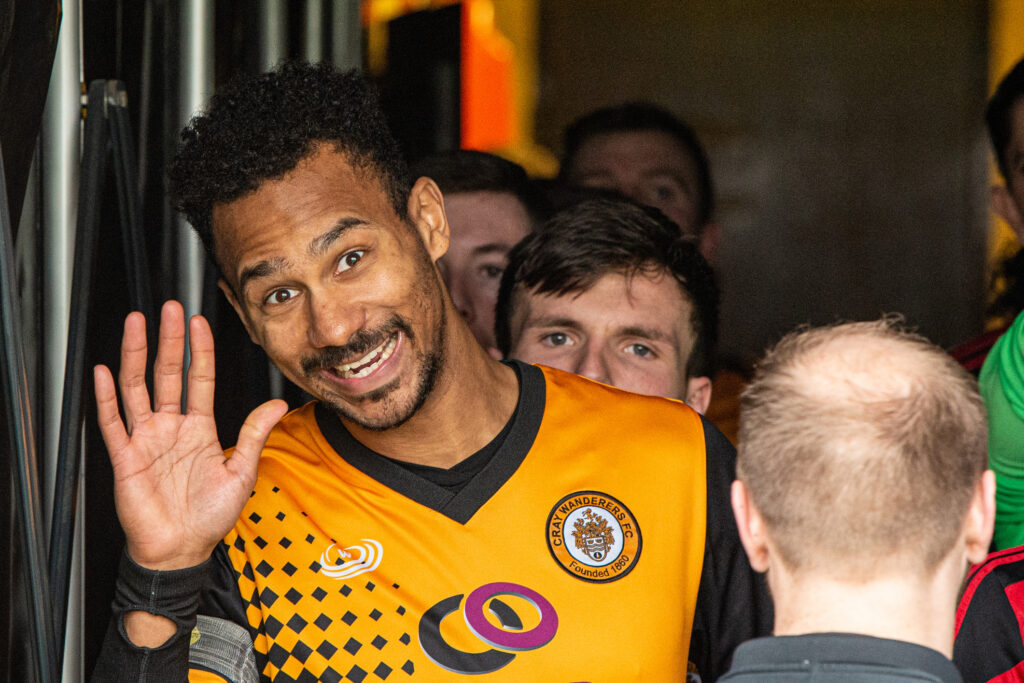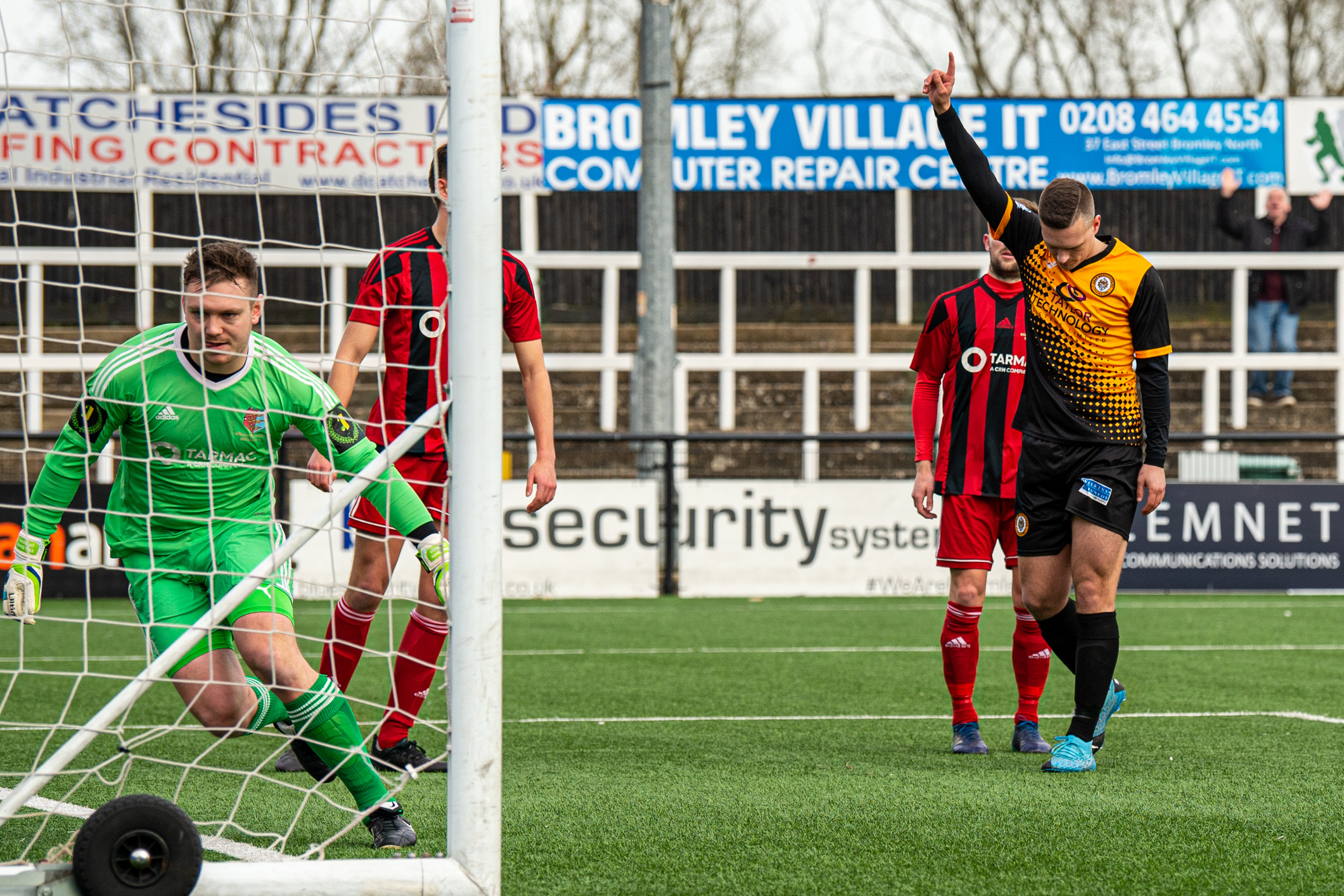 At half time Mikey makes his biggest decision of the day, will it be chips or a hot dog from the Tea Bar, there are around 180 people here today, but even at 9 years old it's fine for him to go and buy them himself, so many people down here know who he is, including Chef Scott behind the counter. I send in my Twitter update to KSN and check the other scores. I need a hot coffee, you really do need a coat today, but mine is at home!
Cray are in brilliant form, unbeaten in 2020, playing some great football, despite dominating he match they only run out 1-0 winners, but it's three more points, which keeps them in second place and within touching distance of the leaders Worthing. Amazing considering this is The Wands first season back up at this level following last year's promotion. When the game finishes we wait for the players to come off after their warm down, Tony comes over for a few words and Joe does too, the players high five Mikey again as they head down the tunnel. It's been a really good afternoon.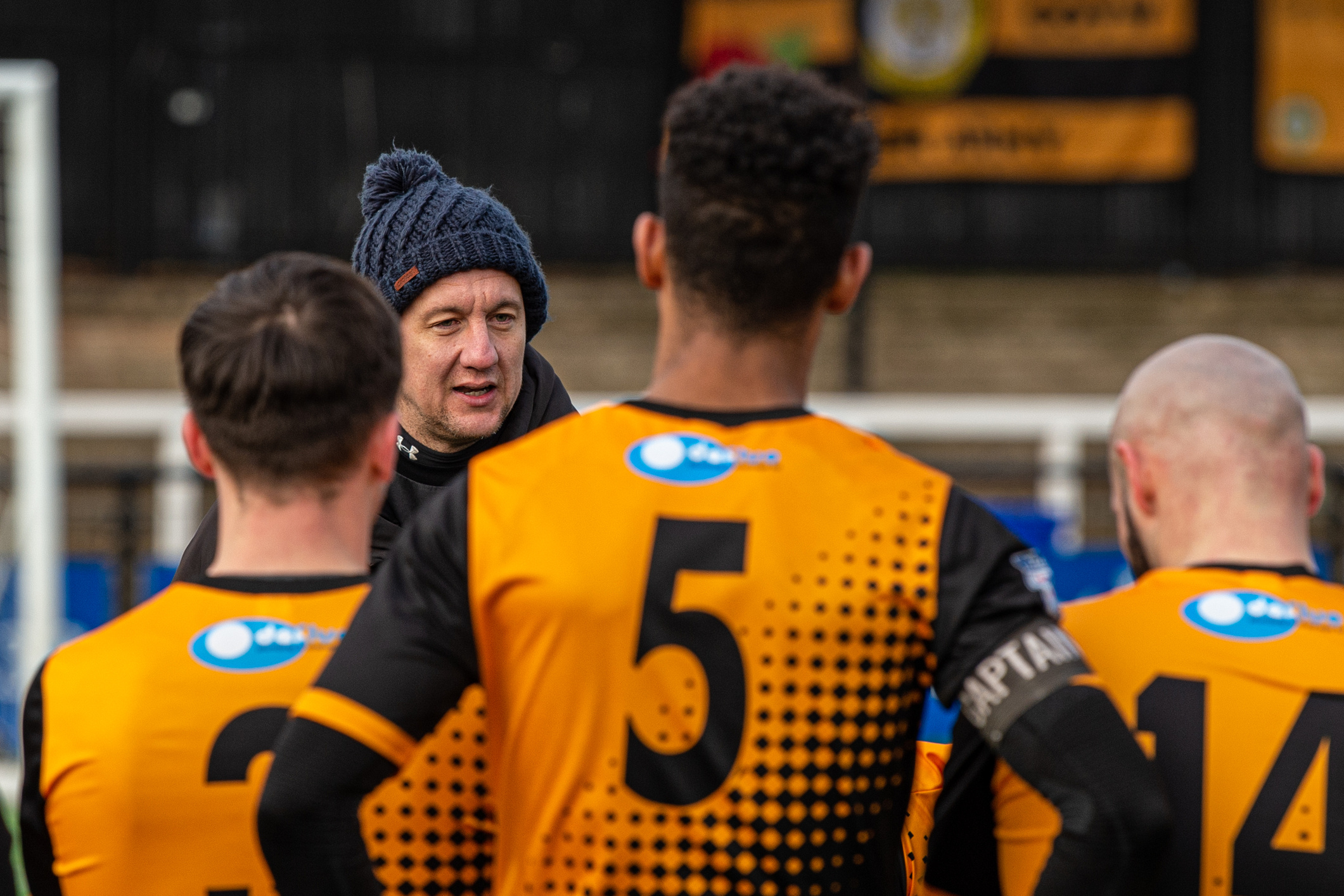 I call my Dad to let him know the score, he's desperate to be well enough to come to the next match and we can't wait also. Little did we know at the time it would be several of months away rather than a week or so.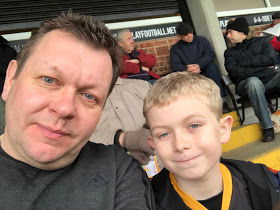 Col.