All at Cray Wanderers were excited this week to discover a real piece of history from the Wands early days.  Club historian Jerry Dowlen received an email from Dartford FC's historian, Tony Brown who had been contacted via the Dartford Remembered Facebook page by Debra Sampson Milburn.  Debra has a Kent League Championship medal from 1901-02 which belonged to her great-grandfather won by Cray Wanderers, William Sampson.  The medal front and back are pictured here.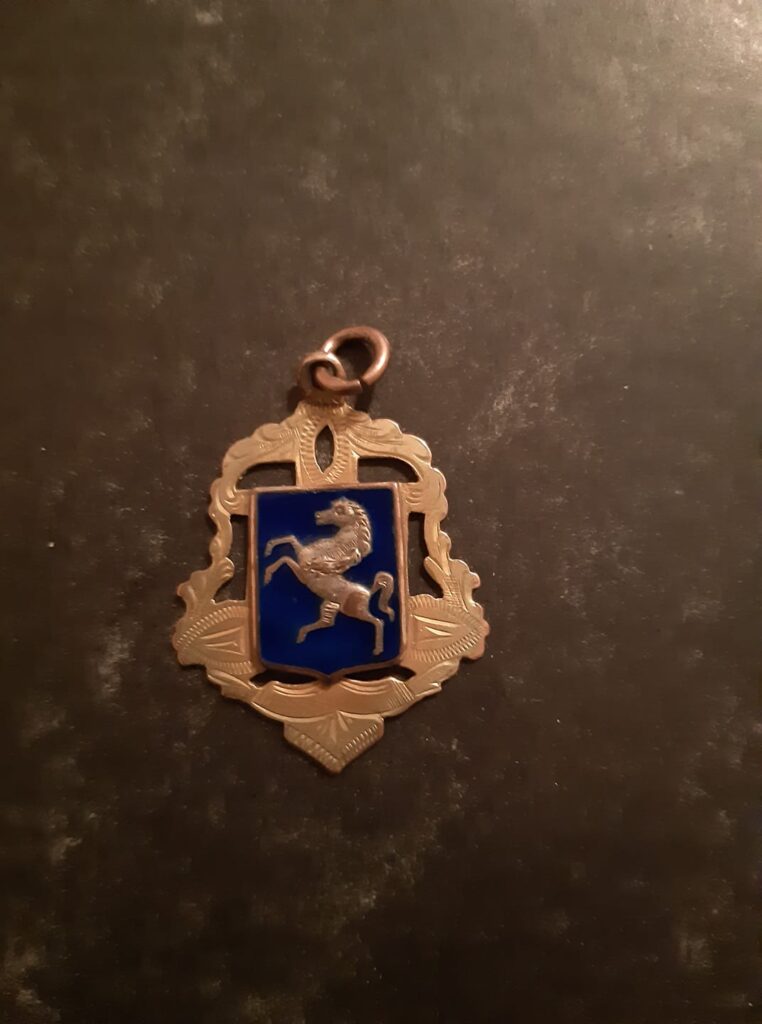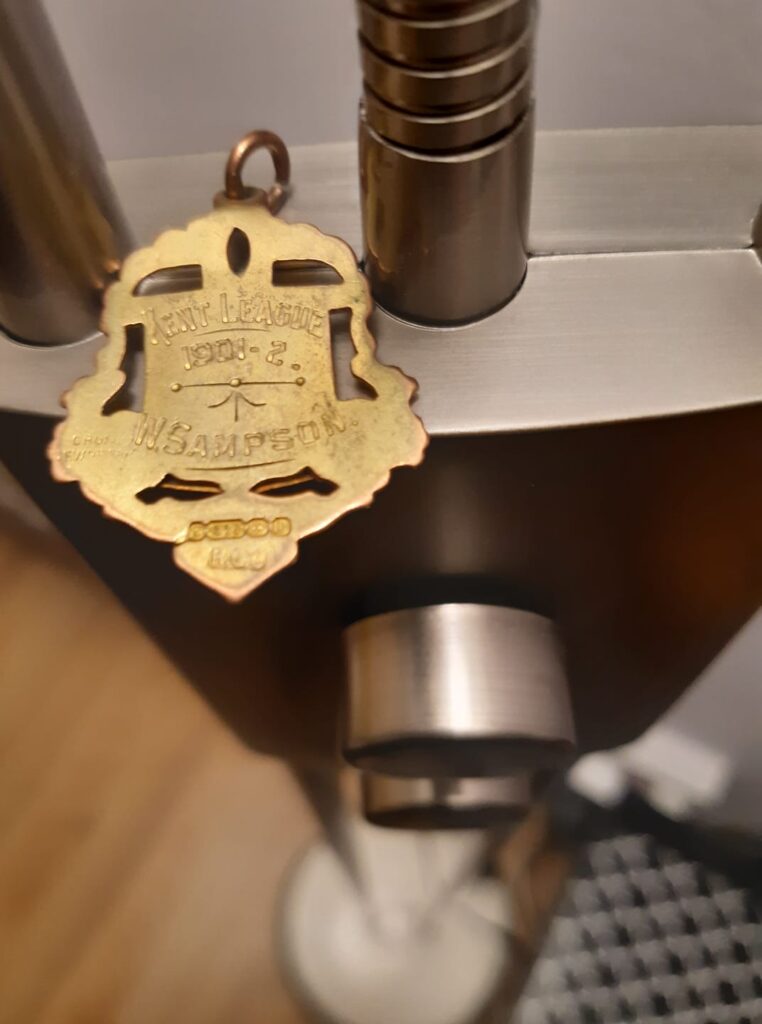 Also here is the winning Championship team of 1901-02. As such a long time ago we have not been able to establish which member of the team is William but we know he played for Cray Wanderers for four seasons   Our throng of club historians have tried to piece together from what we know the team lineup.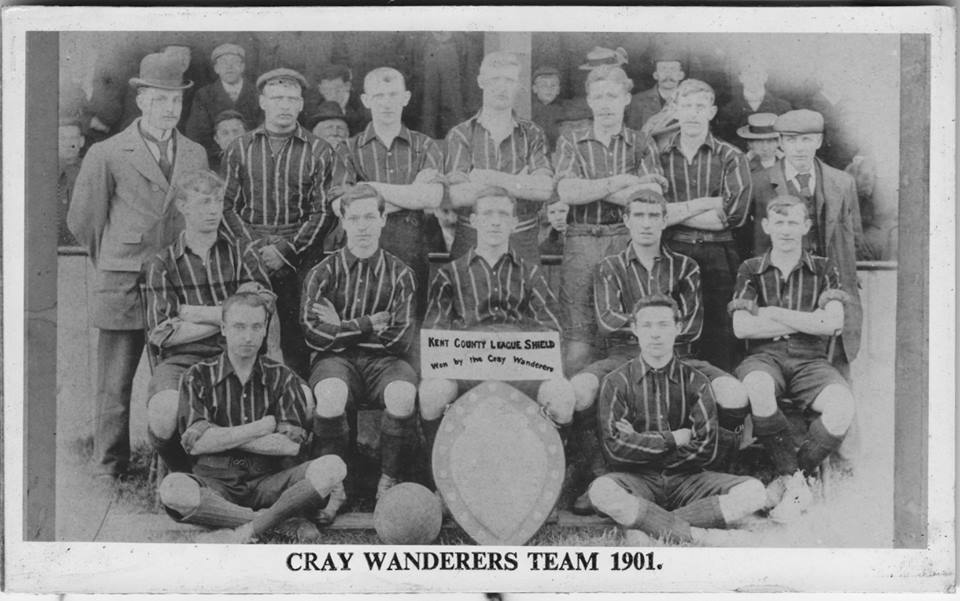 We believe the team to be
Back row (L-R): Flower, Taylor, Highwood, ?, Robertson
Middle Row: ?, Phillips, Rogers, Moody, Jordan
Seated: ?, Cooper
So there are three players we are not sure of who may well be William. This information has been passed to Debra who will look further into her own family photos to try and establish her great-grandfather. The club are also hoping to invite Debra and her family to a future Cray Wanderers match when we can return.
In such uncertain times, this was extremely uplifting for the club and a huge piece of history from one of our most successful teams at the turn of the 1900's.