Cray Wanderers 100 Club Draw Result – August 2023
Hi Members of the Cray Wanderers FC Monthly Drawn 100 Club.
Yesterday, at half-time in the FA Cup fixture, Cray Wands V Newhaven FC, (which Cray won 5-1), the draw for August was made, with the help of the grandchildren of Cray Legend, George Taylor, who recently passed away at the age of 103.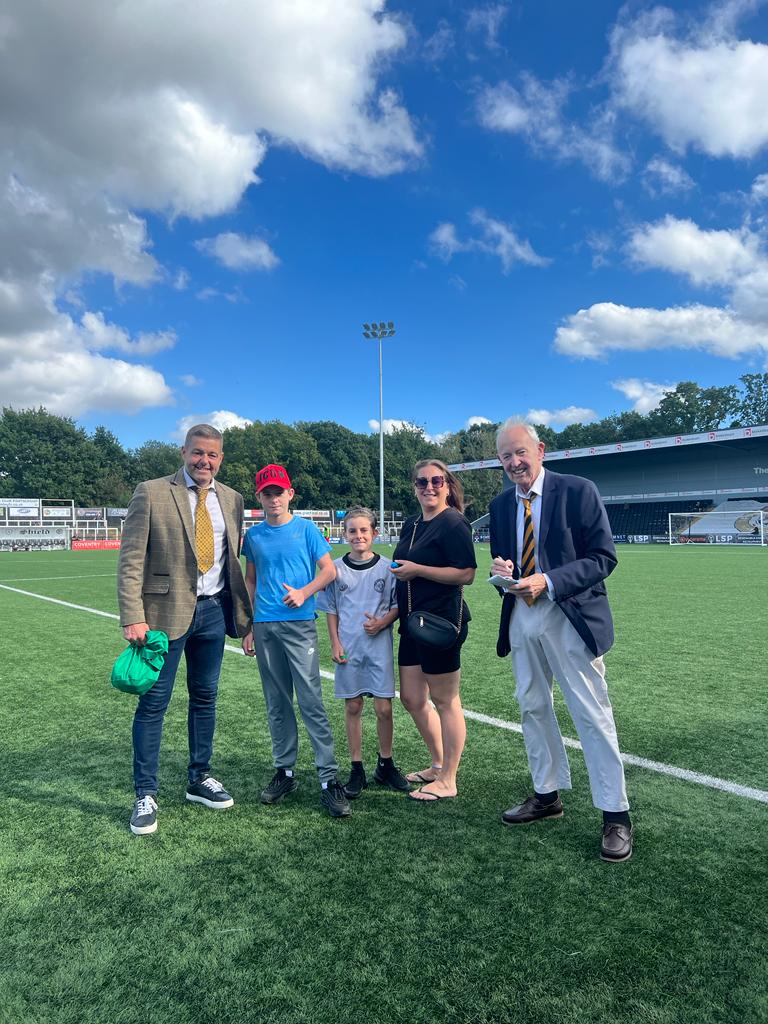 Between the grandchildren (pictured with Sam Wright and Kerry), Louis, Sarah and George wearing a white Cray FC shirt, the winning numbered balls were extracted as follows.
The first Prize of £150 went to the holder of number 55, Mr. Leslie Hain, a supporter of Cray for many years. 'Les' lives in Tonbridge, Kent.
The 2nd Prize, of £100, goes to the holder of number 36, Mrs. Shirilee Savill, whose residence is in Whitstable, Kent. 
The 3rd and final Prize this month, of £50 goes to the holder of number 23 Ms. Marie Hammond who resides in Greenwich, London.
Congratulations to our winners, and the very best of luck to you all in the September Draw which is scheduled to take place during a home fixture at the end of the month. This however may incur a change when the next round of FA Cup draw has taken and we know if Cray are at home or away.
A reminder to all. Please let me know if you move either home, phone, or email address.
Cray Wanderers FC thanks You for your support.
Regards to All,
Kerry.
K.Phillips,
CWFC Life President
100 Club Administrator.