Hi Everyone,
I've a confession to make!  The last draw on the 5 th March I named as for March. It wasn't, it was of course the February Draw.
Apologies for the 'Faux Pas'.
However, the Draw we had on Saturday last, the 26th, during half-time of the Cray Wanderer's FC match v Kingstonian FC,
was for March.
For which we trapped one of Cray's younger squad players, Joey Taylor, to undertake the 'drawing of numbers' from the Tombola.
Herewith are Joey's picks.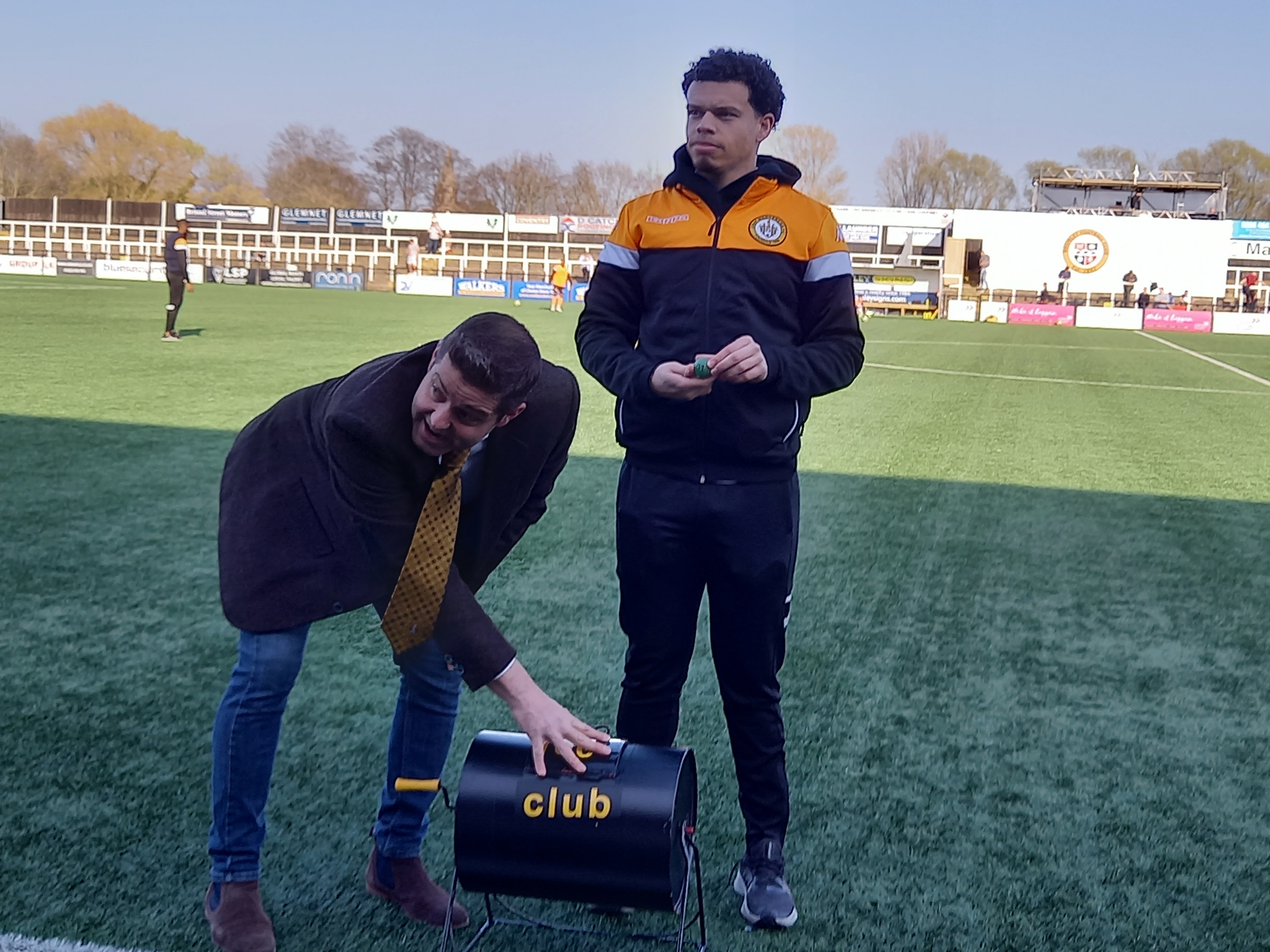 Ist Prize of £150 went to holder of number 1, Mr Phil Babbs. Phil lives in Orpington, Kent and edits the CWFC Programmes. (Thank you, Phil for the donation to CWFC).
2nd Prize, of £65, went to holder of number 3, Mr. Jon Smith whom resides in St. Pauls Cray, Kent.
The 3rd Prize, £35, goes to holder of number 42, Mr. Tony Lettington, of Bromley, Kent. Tony has been of ill health of late, we send him our best wishes for a speedy recovery.
Thanks to you All for the support you give to the 100 Club which in turn helps CWFC, particularly during these difficult times that it currently finds itself in. Your Support is really very much appreciated.
May I remind Members that if you have, or intend to, move Address, change Phone number, or Email Adress, to please enlighten me of such in order that I can keep records up to date.
Well done to our winning Members, and the very best Good Luck to all of you.
Thank You,
Kerry.
K.Phillips.
CWFC Life President &
  100 Club Administrator.