Cray Wanderers 2019-20 – That was the season that wasn't but clearly was
FA Cup 2nd Qualifying Round – Sunday 22nd September
Cray Wanderers                       5                     Taylor 18, 38, 75, Hudson 49, Murphy 66
Soham Town Rangers             2                      Andrews 78, Newman 88
Pics: Kindly provided by Jon Hilliger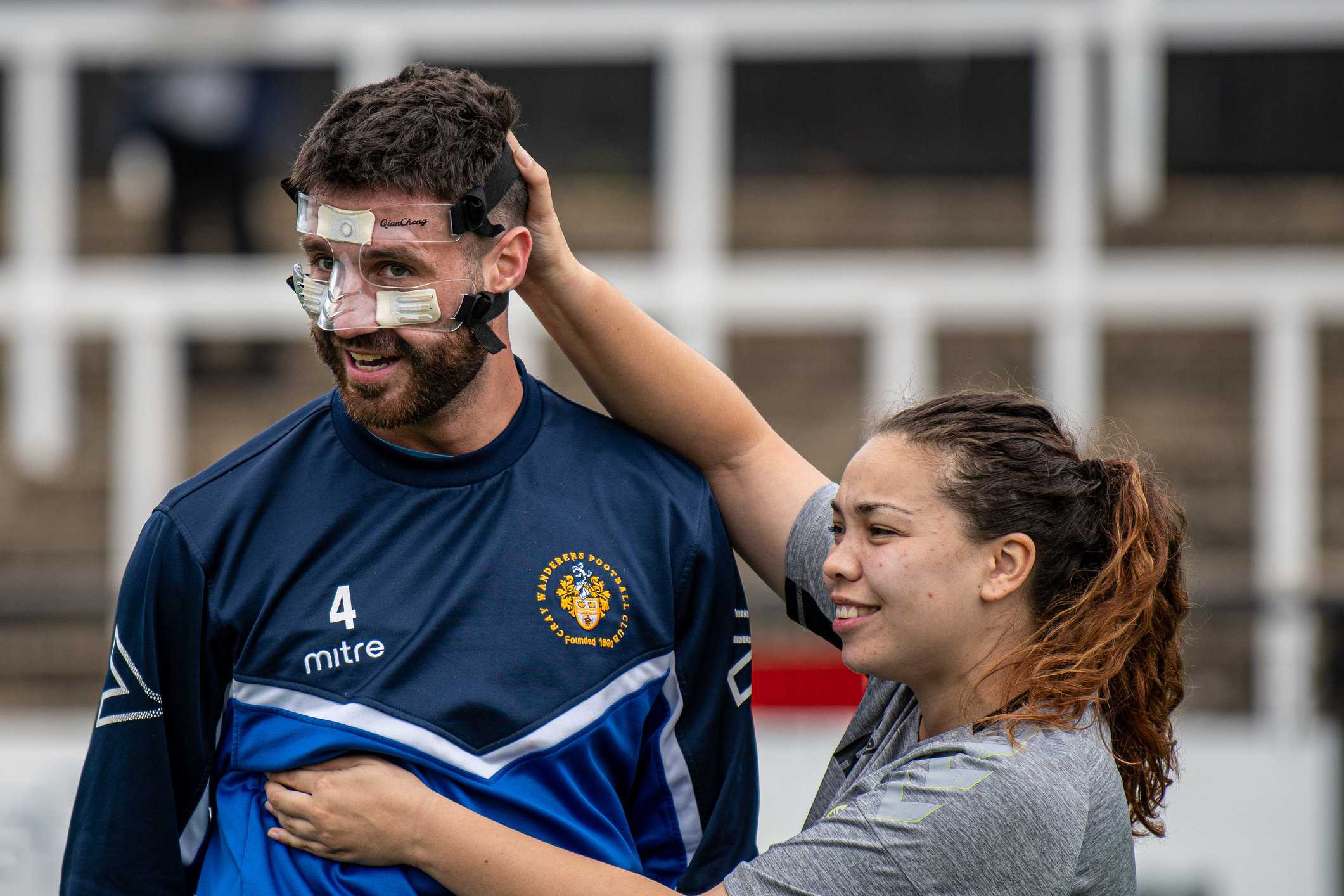 Cray Wanderers advanced to the 3rd Qualifying Round of the FA Cup after a devastating attacking display saw off the challenge of Isthmian North Soham Town Rangers as the Wands built on their win at Bishop's Stortford in style.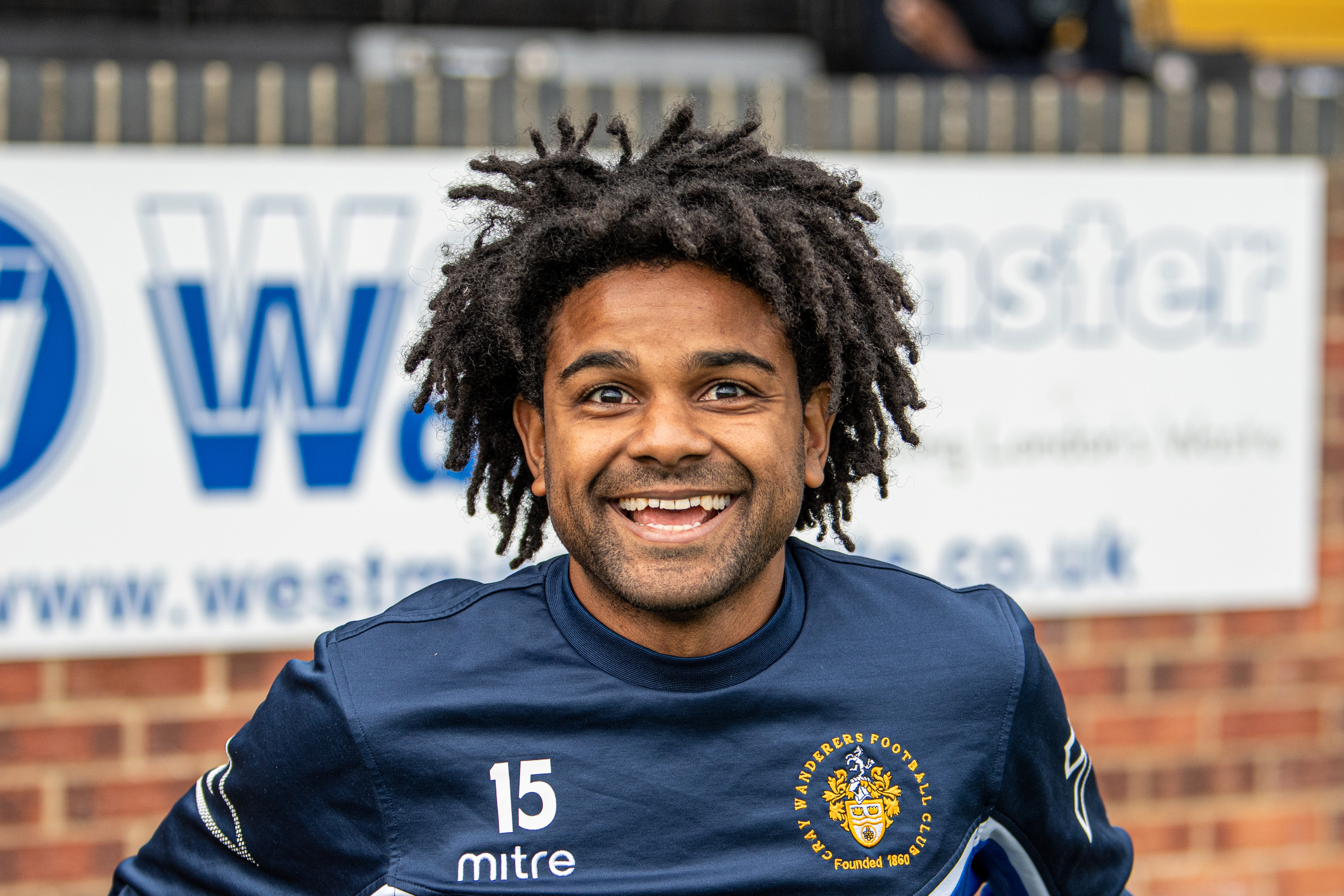 Joe Taylor grabbed the first of two hat-tricks in the season and would have had more but for a remarkable goalkeeping display from Soham's Josh Pope who must have made close to a dozen top drawer saves.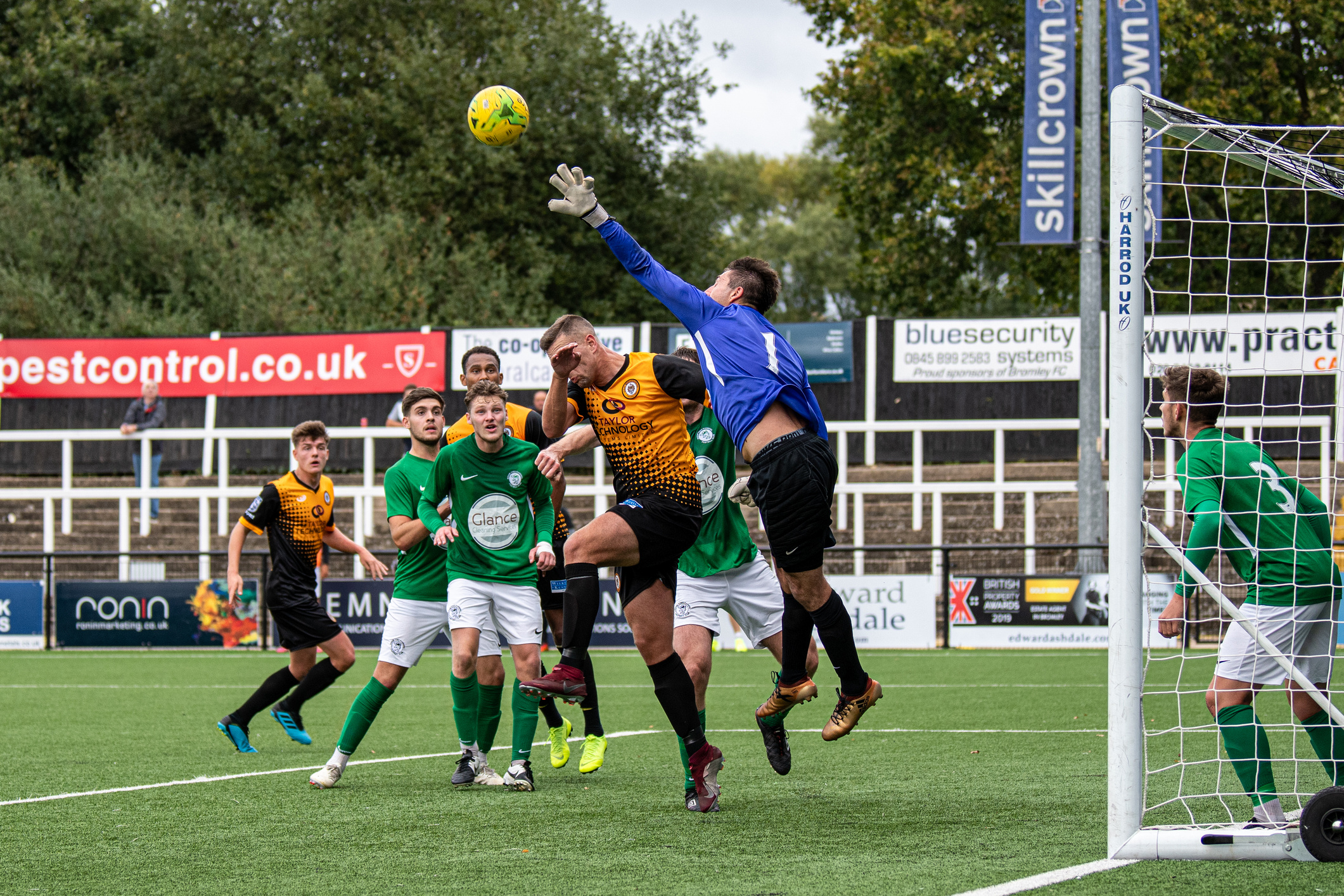 It was something of a luxury for Tony Russell to name an unchanged side at this point of the season and the team which crushed Bishop's Stortford on the Tuesday night began the game against the Cambridgeshire side. Cray set out very quickly and Pope had to make four saves in the first quarter of an hour but the Wands went in front on 18 minutes when Tom Murphy's cross was fired in by Taylor.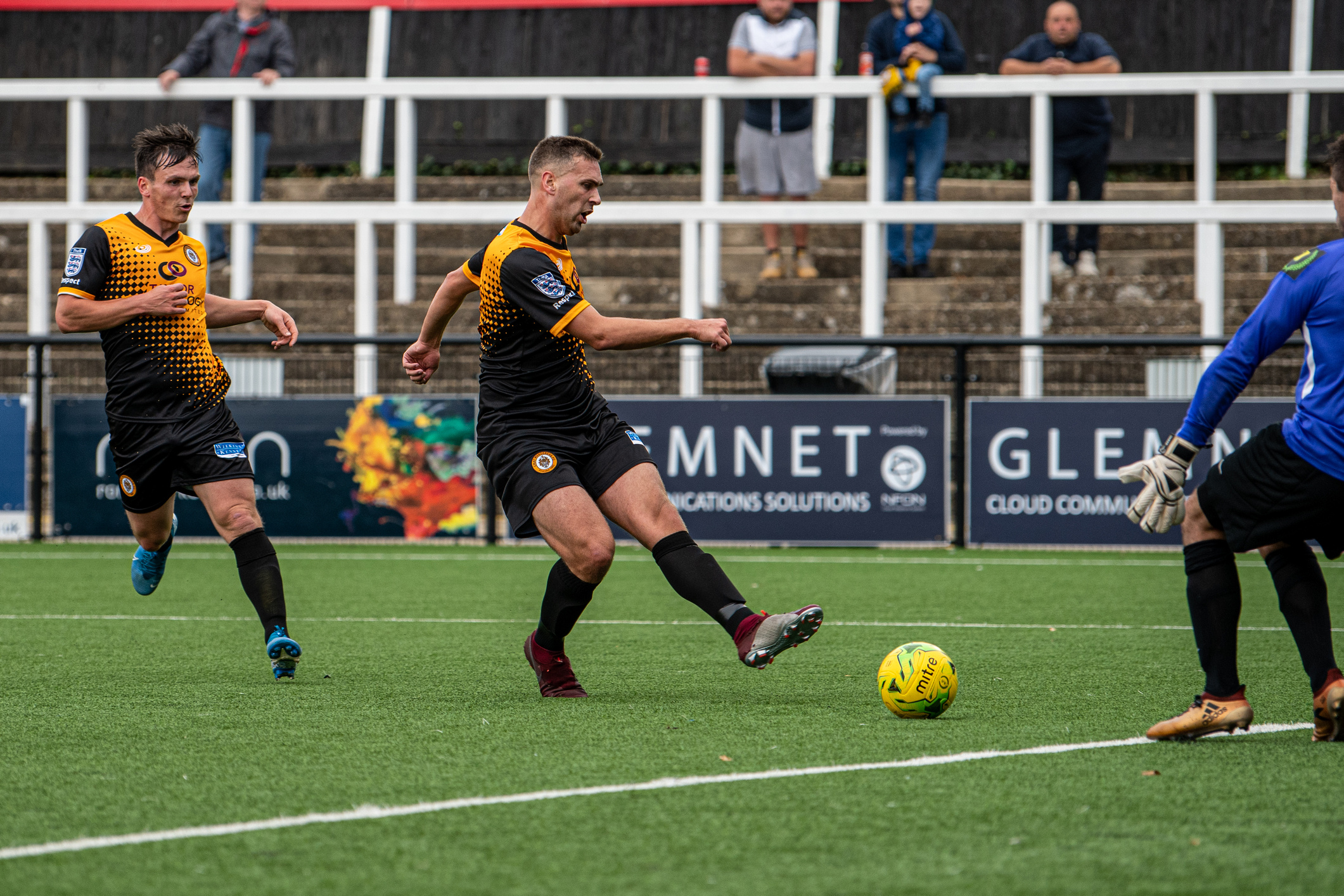 The chances kept coming and Pope made an incredible save to deny Ben Mundele from about 8 yards keeping the ball out with his face.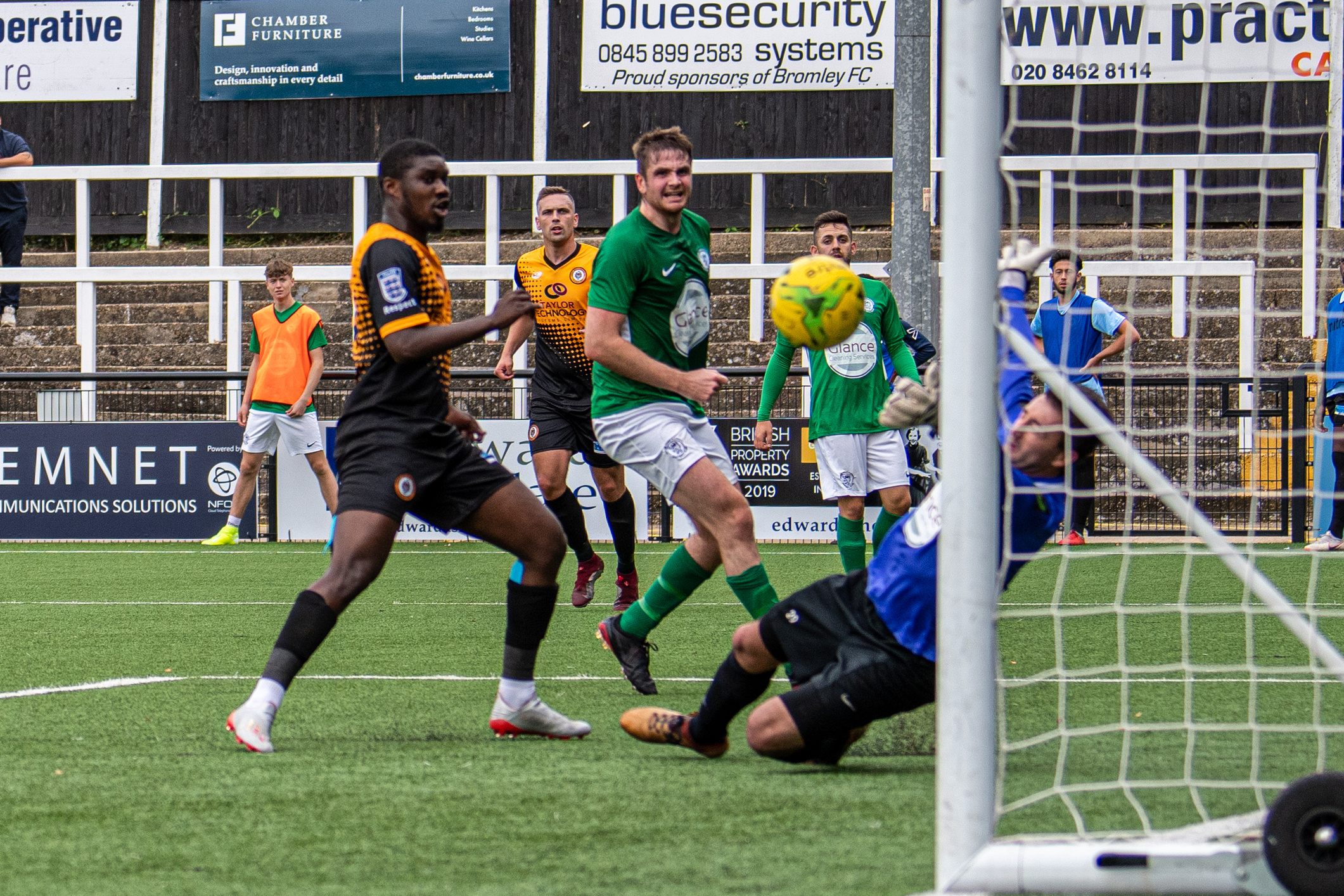 In the 37th minute Soham Town who were just about hanging in the game were reduced to ten men when Taylor broke through into the area went round the keeper but midfielder Erkan Okay stopped the ball with his hand and a penalty and a red card was awarded. From the spot Taylor's klck was saved but following up the striker buried the second goal.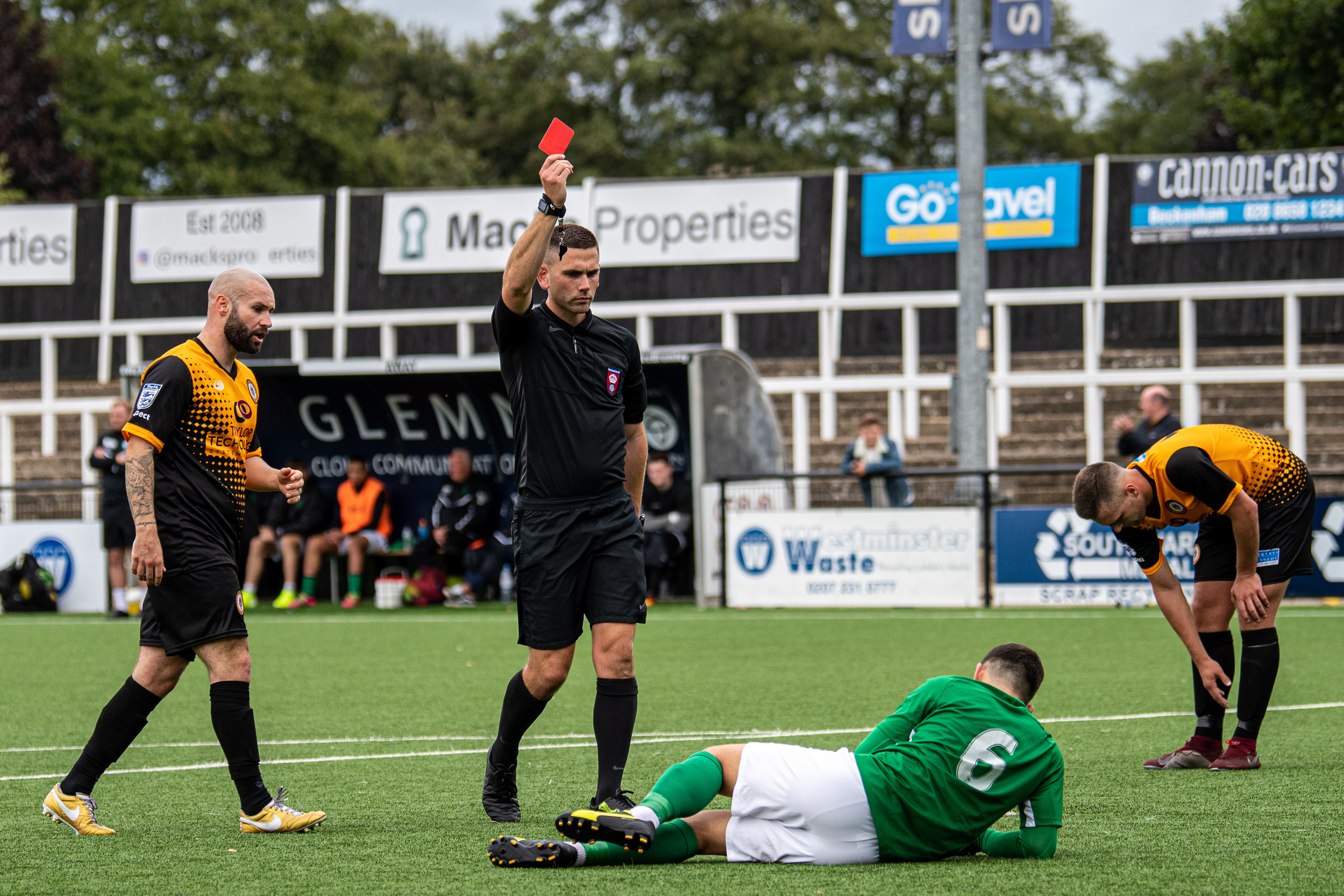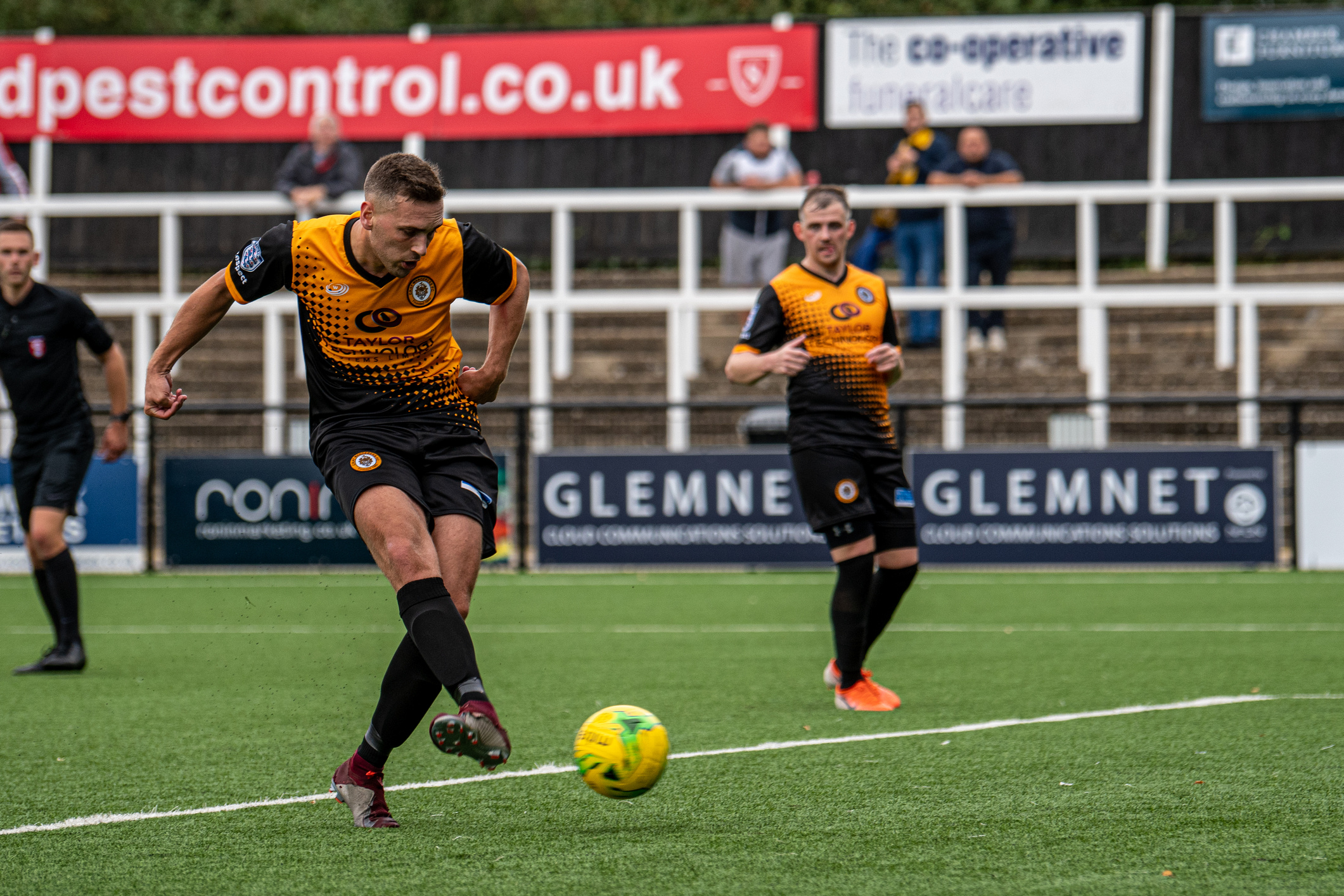 The second half continued to be all Cray with the man advantage and on 49 minutes it was 3-0 when Harry Hudson was on hand to turn the ball in from Taylor's blocked shot for his first Cray Wanderers goal.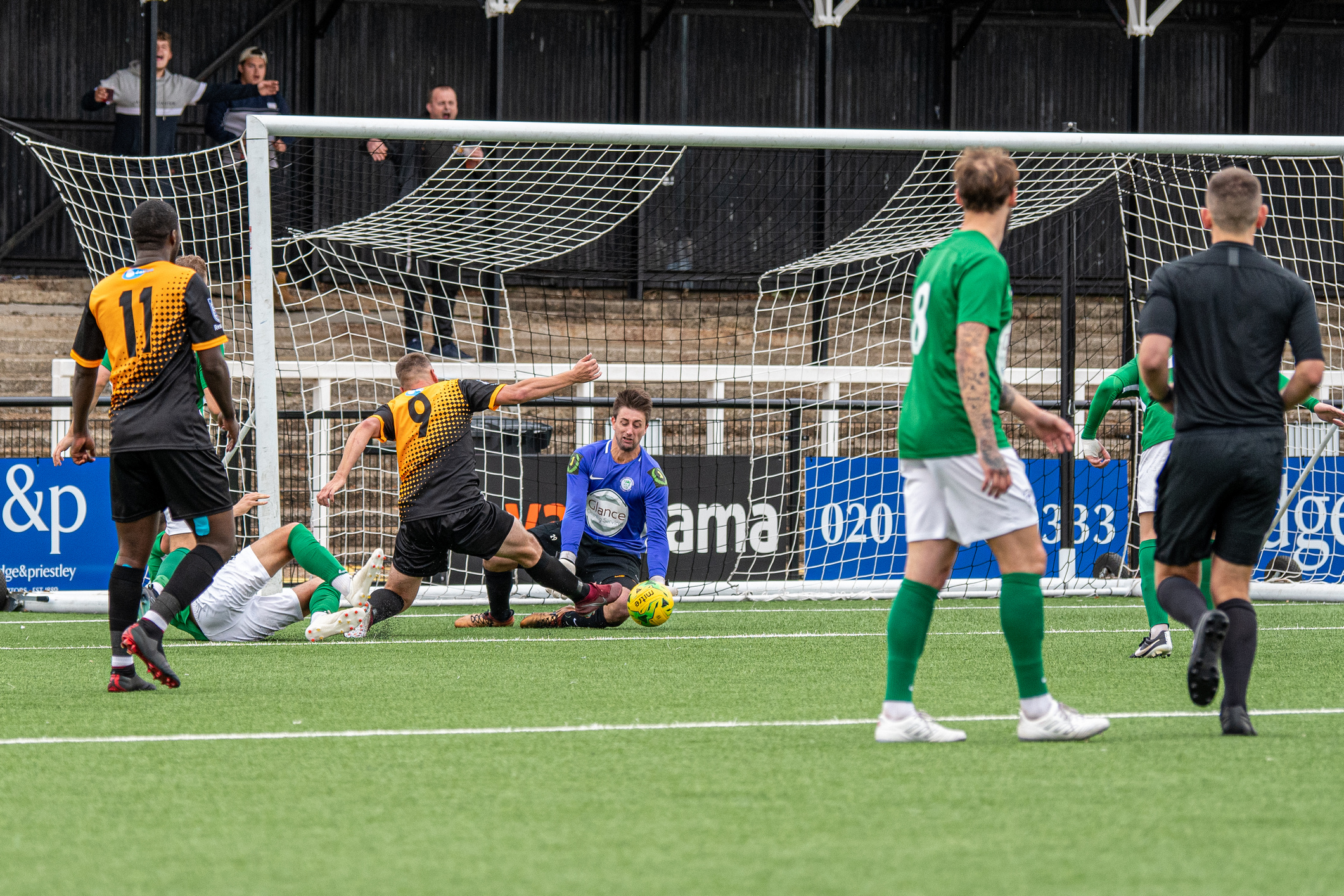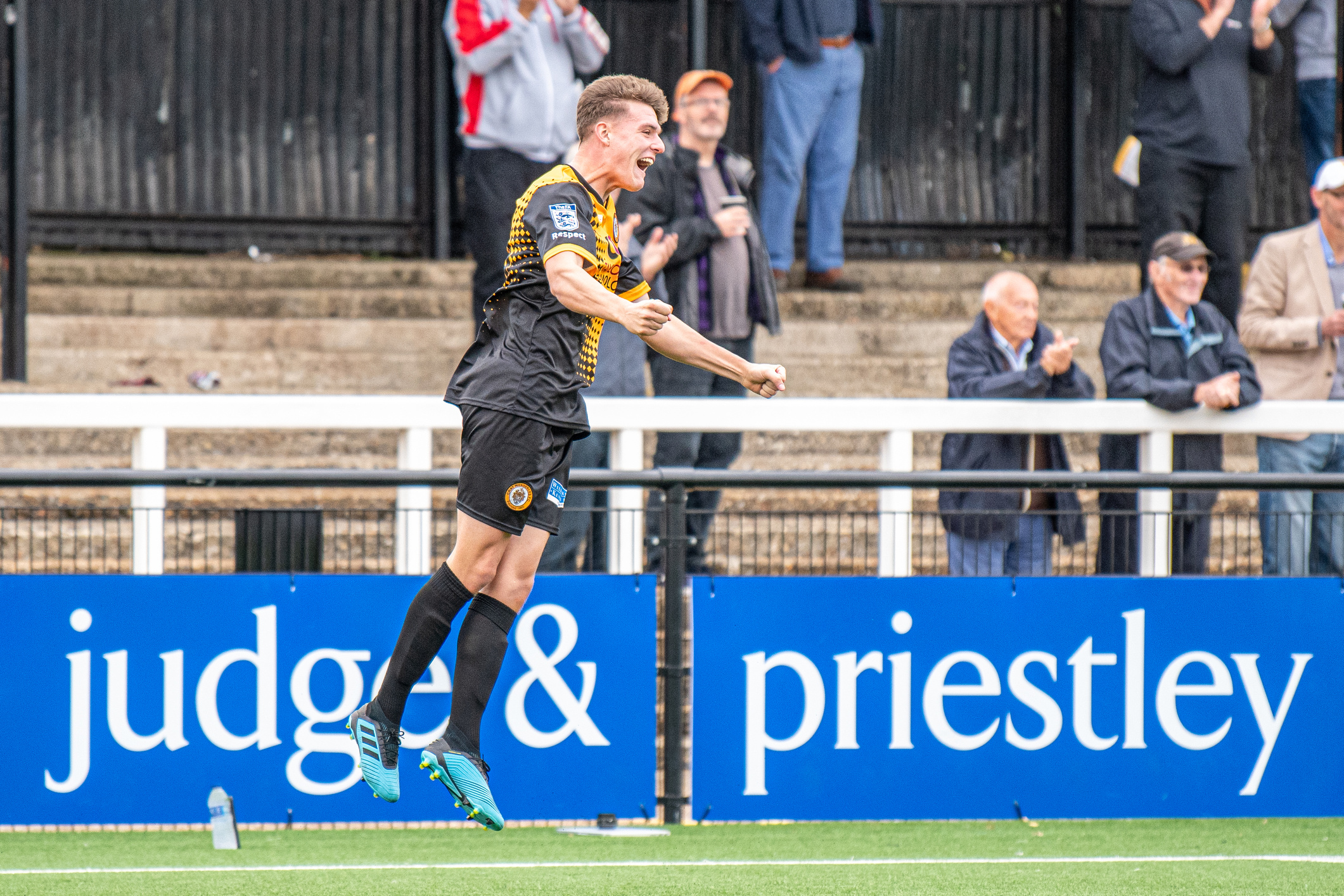 More great saves from Pope followed and in the 66th minute after two blocks, the ball was worked to Lee Lewis who found Murphy who from 20 yards rifled in an unstoppable shot for goal no 4.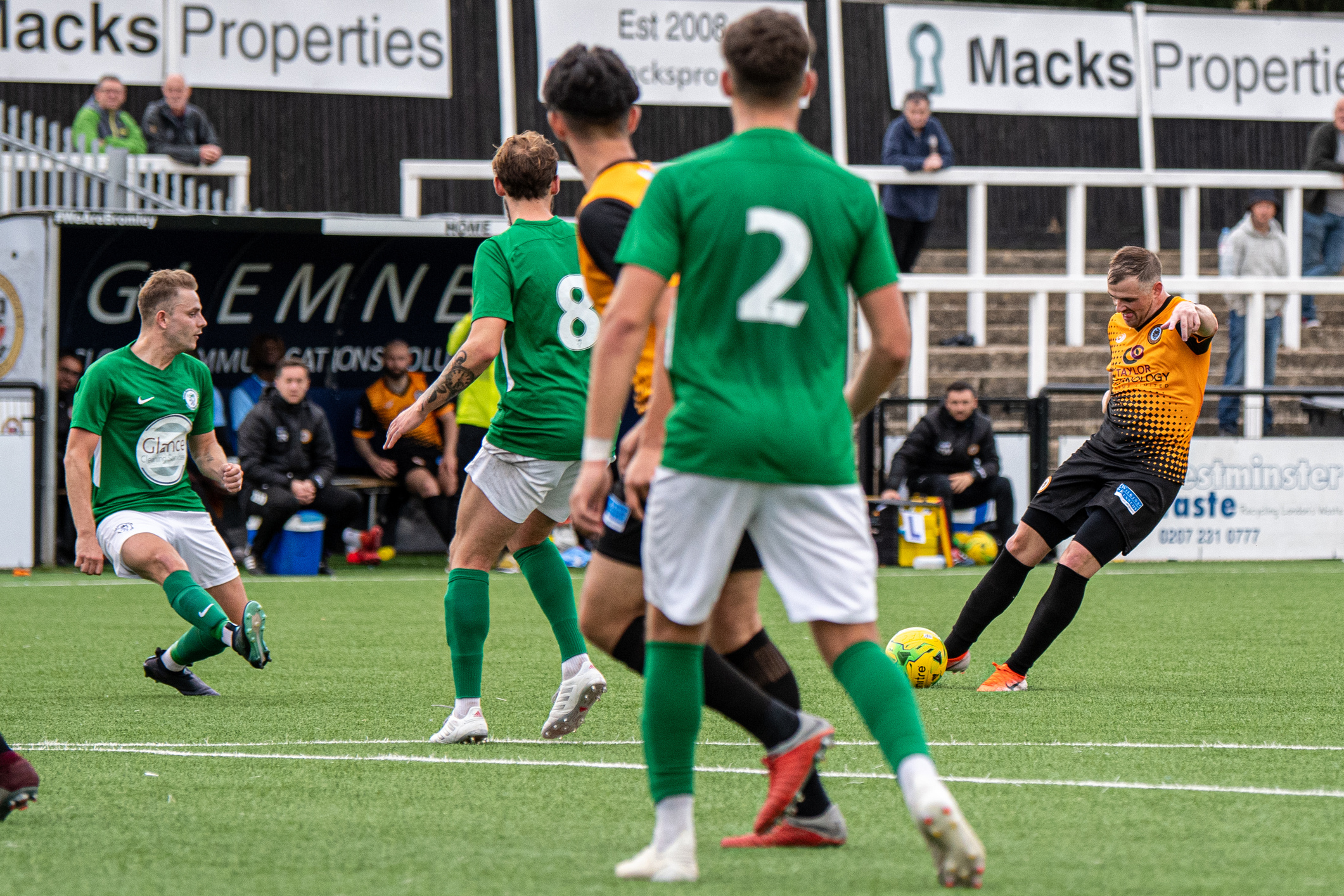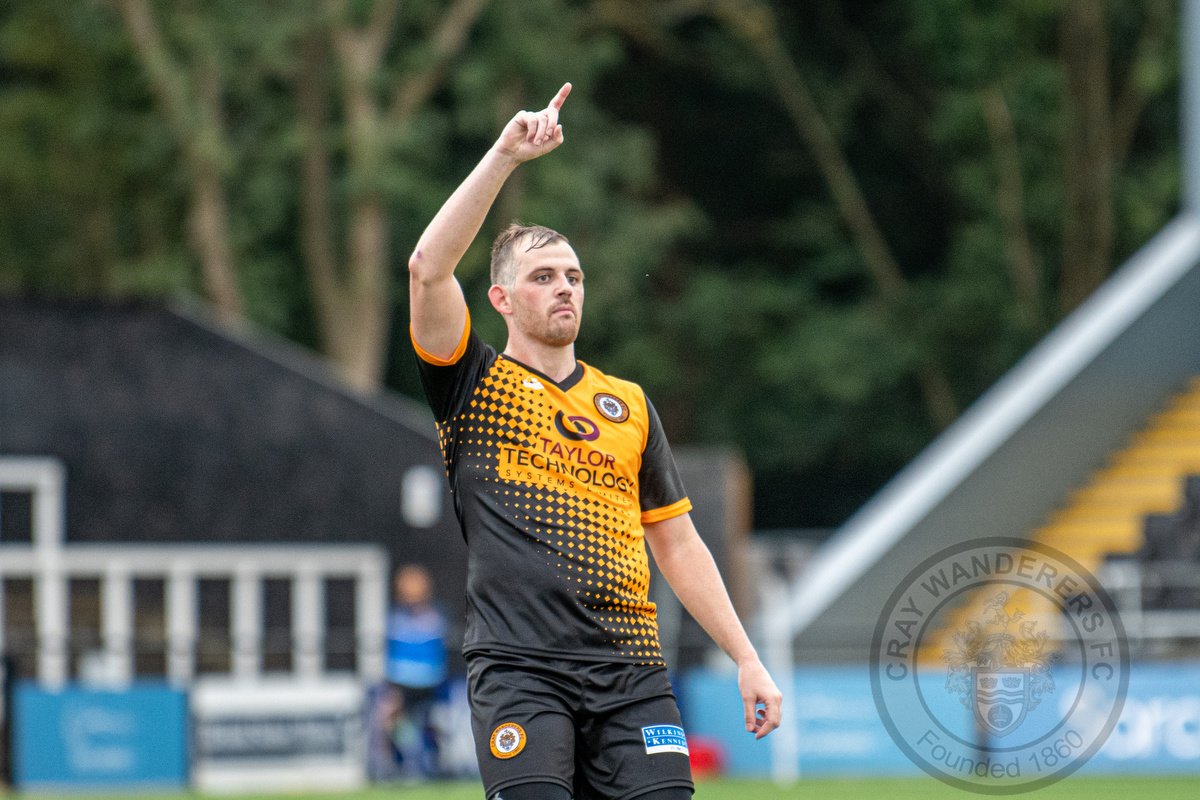 The hat-trick for Taylor was completed in the 75th minute when he turned home Tom Carlse's cross and Cray were comfortably in the next round.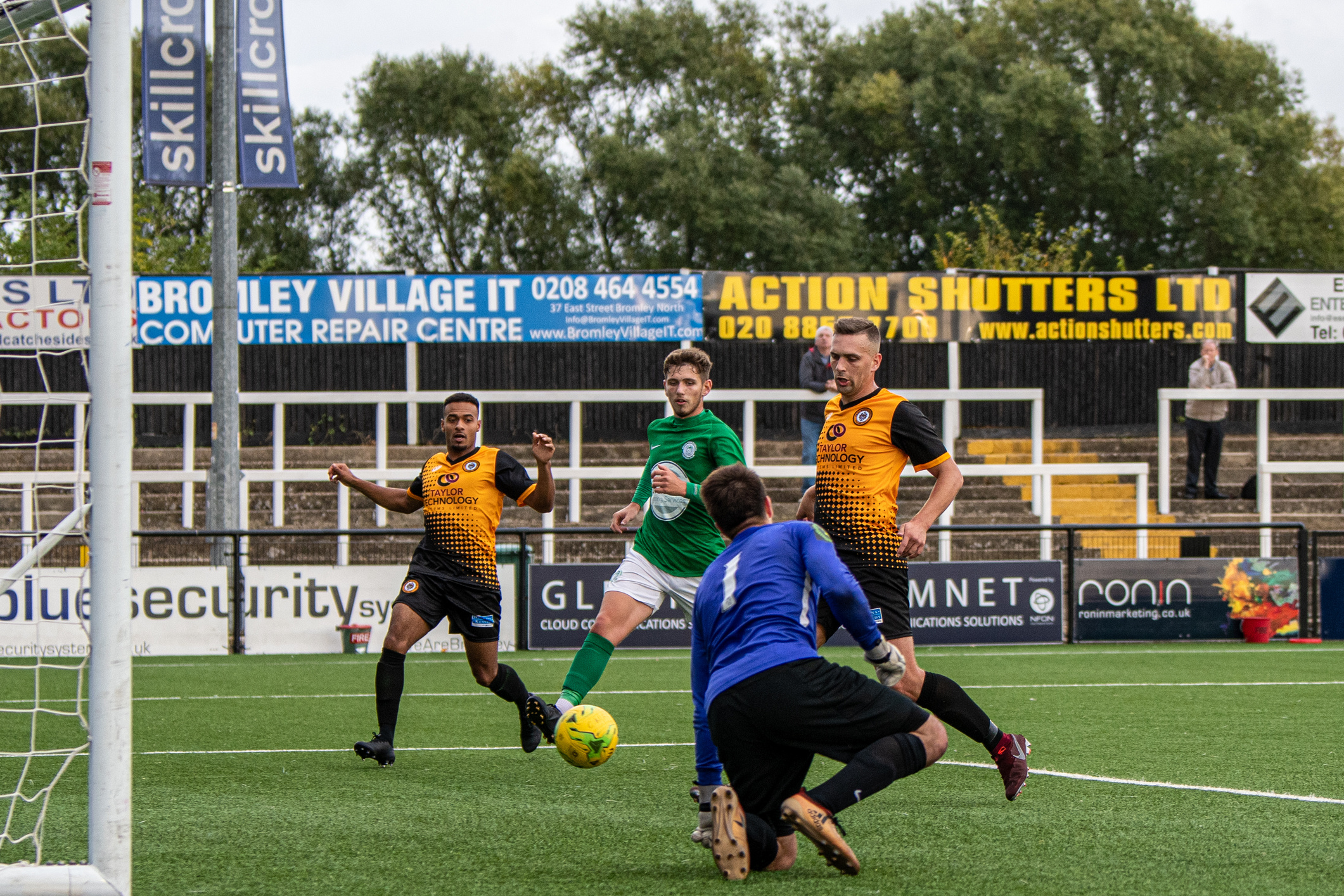 Full marks to Soham though who had taken a few punches in the match but pulled two goals back in the closing stages. Firstly in the 78th minute, Toby Andrews broke down the right and fired into the net.
Then in the 88th minute, Tom Newman scored a second from Ryan Auger's pass but Cray had done more than enough to win and after three successive home Sunday's would next be off to Haringey Borough in the 3rd Qualifying Round.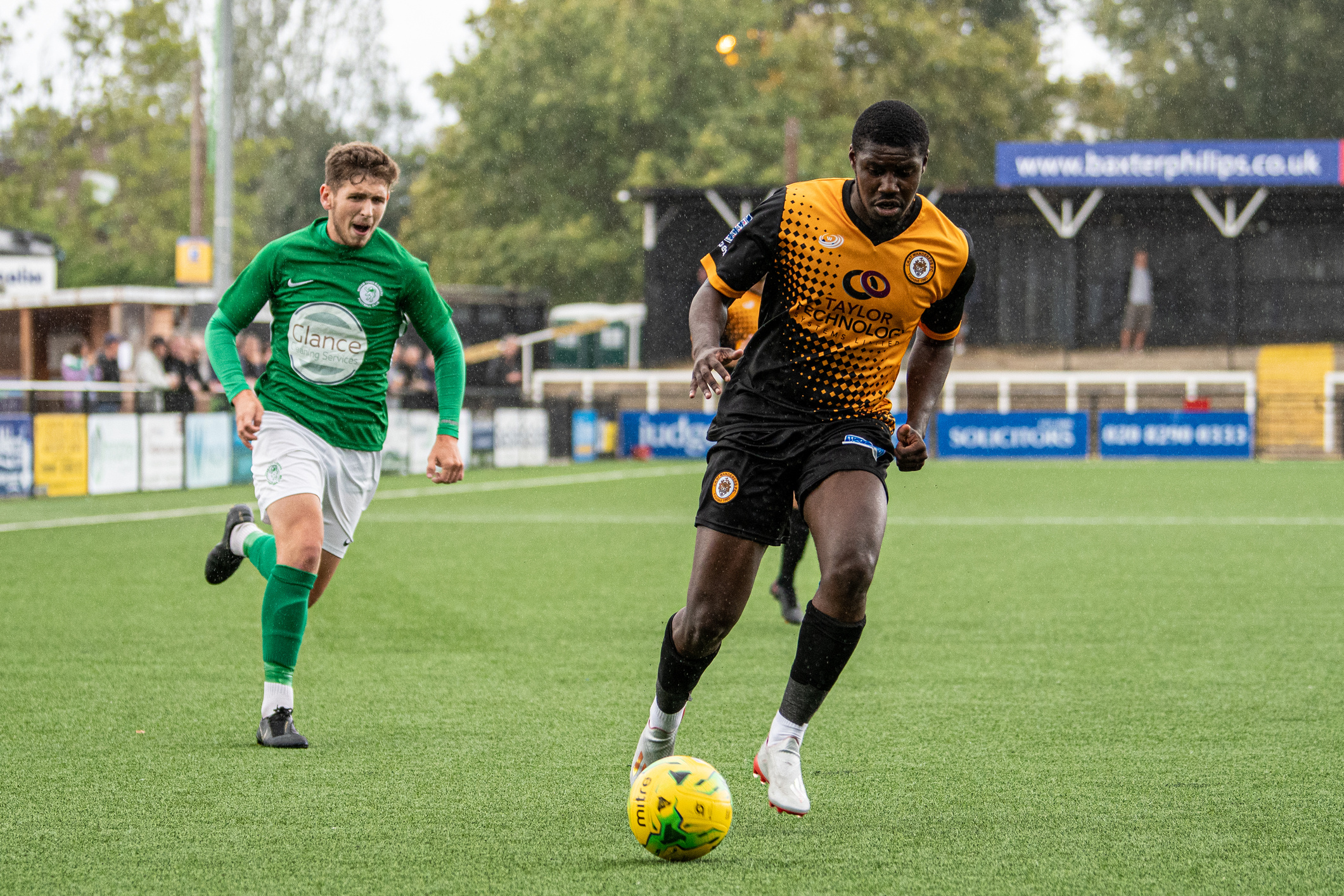 Team: Cray Wanderers: Lewis Carey, Barney Williams (Capt.), Tom Carlse, Mitchell Nelson, Harry Hudson, Lee Lewis, Bradley Pritchard (Charles Etumnu, 69), Ben Mundele, Tom Murphy (Jerome Federico, 74), Karl Dent (Freddie Parker, 55), Joe Taylor:  Subs:  Andre Coker, Geofrey Okonkwo, Charlie Allen, Grant Hall
Att: 184
The Thoughts of Tony Russell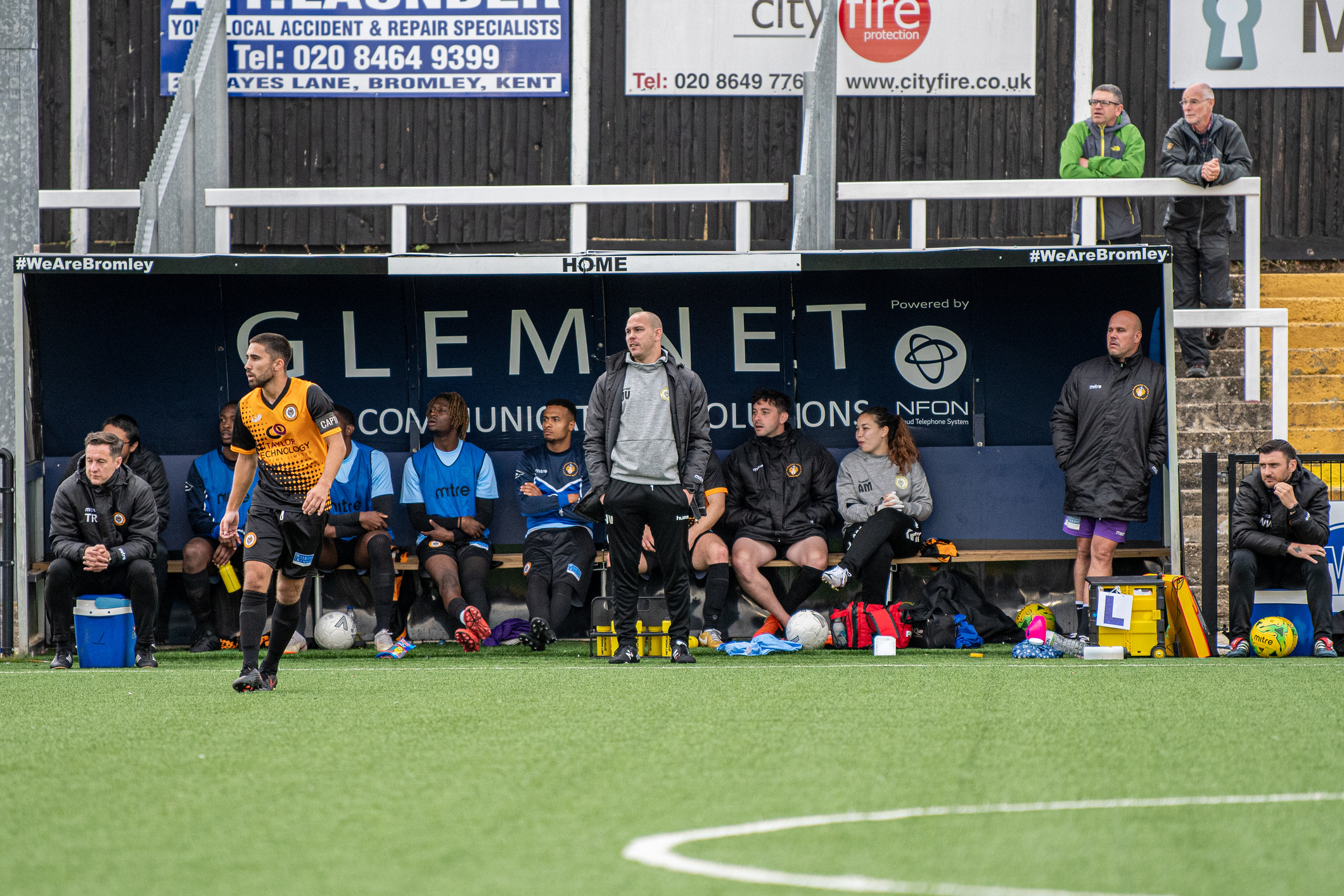 "It was good in terms that if could have been a potential banana skin and we got the game done in 50 minutes. In that regard we could relax, take a one or two players off and bring a couple of the youngsters on so that was nice. If I'm being ultra-critical I thought we got sloppy in the last 20 minutes, got too casual taking too many touches. We've had a look at the stats and we've had 32 shots on goal, 24 on target, 68% possession and in terms of a football match pretty impressive stats. We scored five and I would be surprised if their keeper has ever had a better game than that. It was ridiculous he was saving everything including one from Ben from about two yards which he kept out with his face. Credit where it's due, I found out later his brother (Nick Pope) has played for England so obviously runs in the genes. If I'm honest it could have been double figures if it wasn't for him.
Fair play to Soham Town, they never stopped coming at us, they tried right up to the end and got a couple of goals back which possibly may have flattered them a bit in regards to the final scoreline. I don't think the red card (for Erkan Okay) had too much of an impact on the game as by that stage we could have been 3 or 4 nil up and JT is about to tap the ball in and he's dived and saved it with his hand. I thought the no 8, Ryan Auger had a good game and came into it more and more, the two wide players played well, top keeper. Good luck to them, they came and had a go but as far as we are concerned it was good that we got the game won early, and in the second half got a couple of early goals that knocked the stuffing out of them a bit.
(On Harry Hudson's goal) Harry has been brilliant for us, he is just so enthusiastic. He loves playing for us and was desperate to stay for another month, he was badgering me the last two weeks about it and how he really enjoys it here. Obviously, his main ambition is to get into the Watford first team but he is a sensible young man he understands for his progression he is getting a lot out of it. He's very enthusiastic in training, the boys love him and he deserved his goal.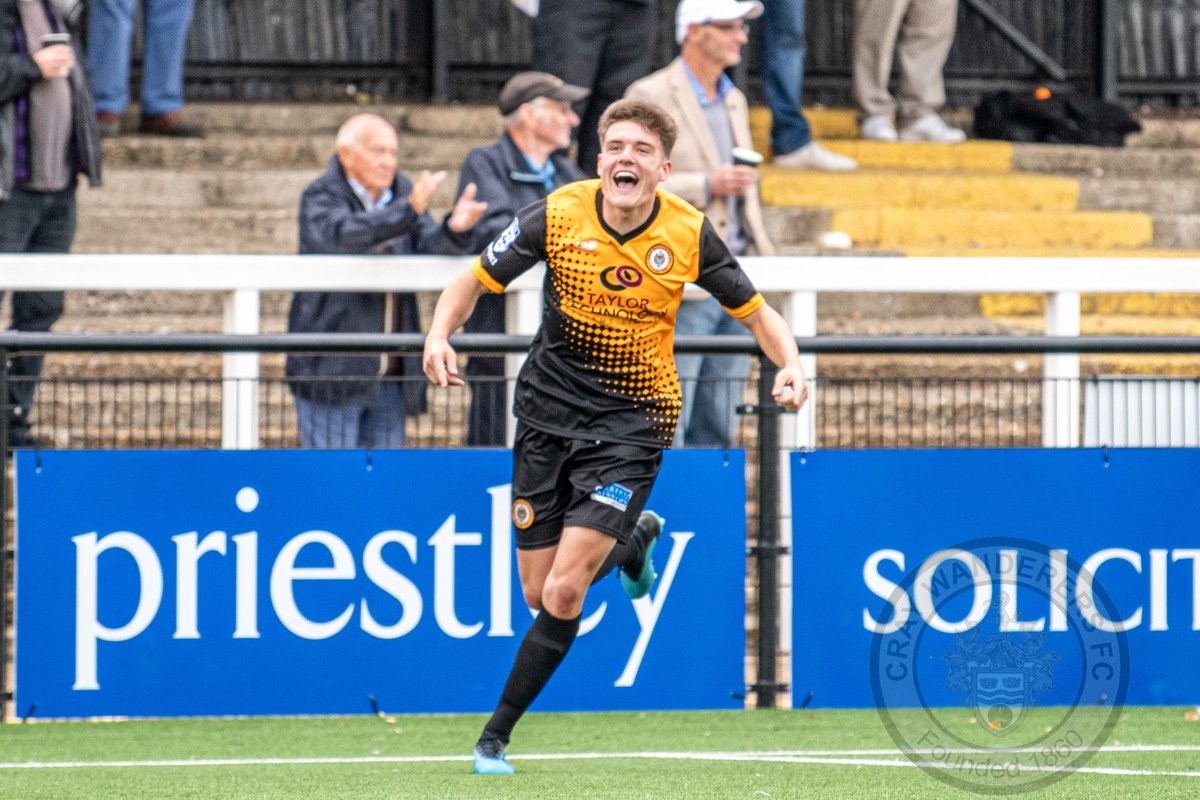 (On Joe Taylor's hat-trick) Listen, I'm not surprised. When we bought him to the club at the time I thought it was a great signing and I think everyone is starting to see that. Even by his own admission he could have scored a few more and could have had six on Sunday. His first goal against Soham Town was class, the movement and finish was quality. He loves playing for us as well and people forget he had a couple of very good offers close to home for him and better financially but just wanted to play for us and really enjoys playing here so very similar to Harry. If you've got a group of players that want to play for the club you are half way there as a manager. They want to be here for what we are doing whereas in the past during dark periods players have come to play for the club for the wrong reasons and we haven't got that now.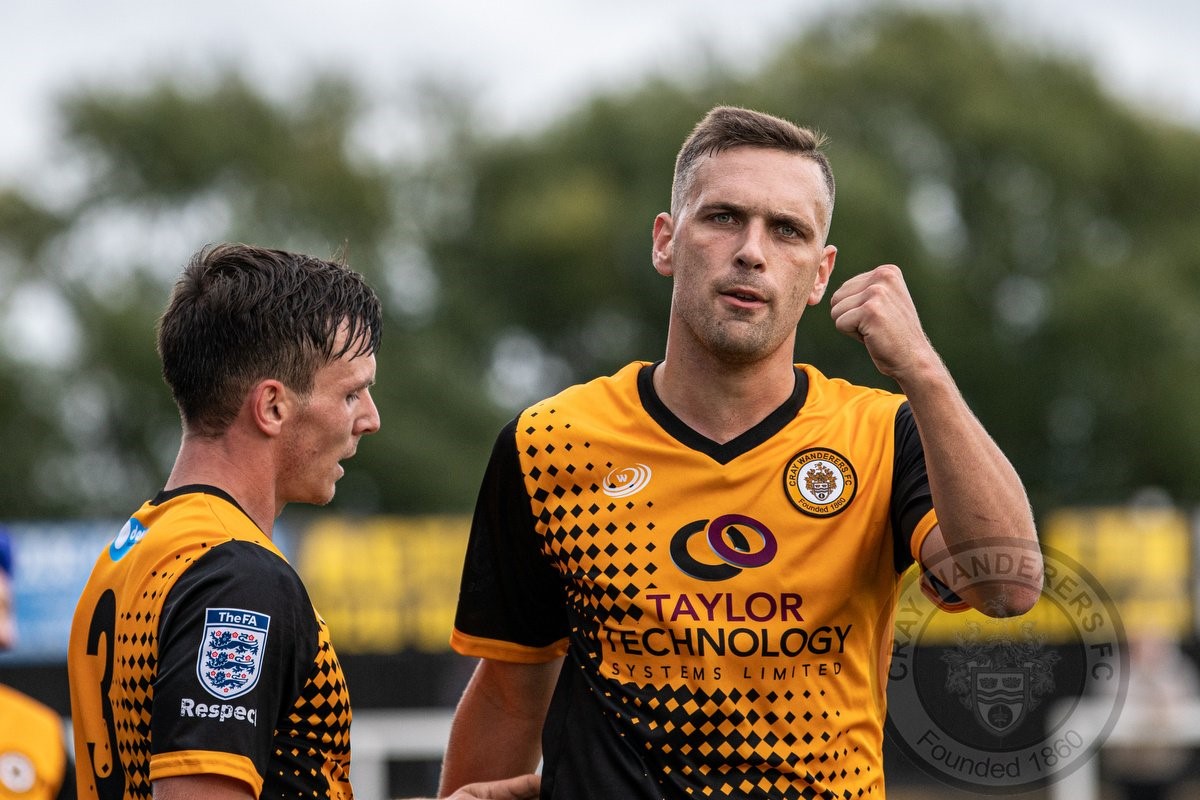 (On Barney and Tom Carlse) Barney is Barney. Everyone connected with the club knows what Barney is about, he gives you everything he's got every single game, every training session. He's just brilliant, I've said this before, I had him at VCD Athletic as a 17 year old and if he is five inches taller, he would be a pro! Simple as that, the only reason he isn't is because he is 5' 7. He behaves like a pro, trains like a pro, he's fantastic and that is why he is skipper of the team. I could talk about him all day and get stick off the boys.
As for Tom Carlse, he has really come on this season. He turned up at pre-season in great nick, he knew this would be a big year for him to prove himself at this level of football and he's doing that week in and week out. If there was anyone who wasn't convinced about him before they surely are now. He's excellent, very much one of the boys and is a proper old school left back, with a left foot and an engine who can go on all game".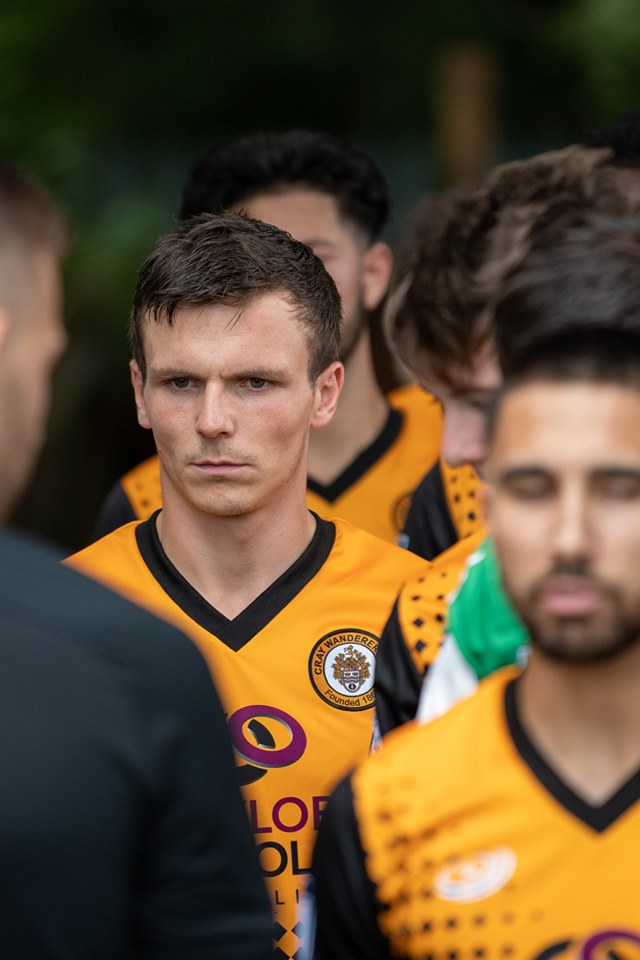 Cray Wanderers vs Soham Town Rangers – Pitchside Video