Cray Wanderers – 2019-20 season – That was the season that wasn't – A Pictorial Review
Isthmian Premier – Game 10 – Saturday 12th October
Cray Wanderers                         3                    Taylor 7, Murphy 73, Leader 85
Enfield Town                               5                    Faal 2, 41, Charles 52, 64, Payne 70
Pics: Kindly provided by Jon Hilliger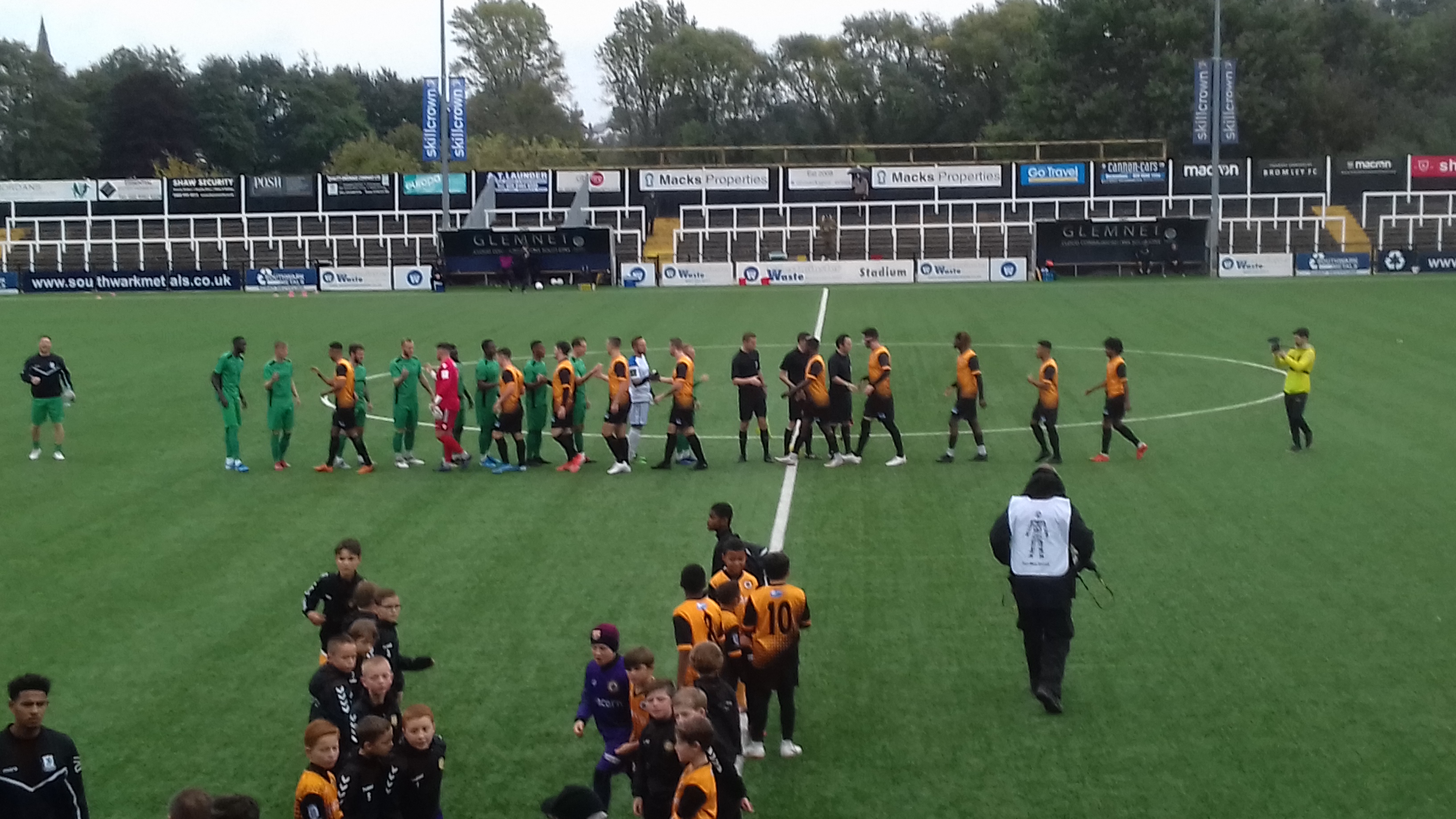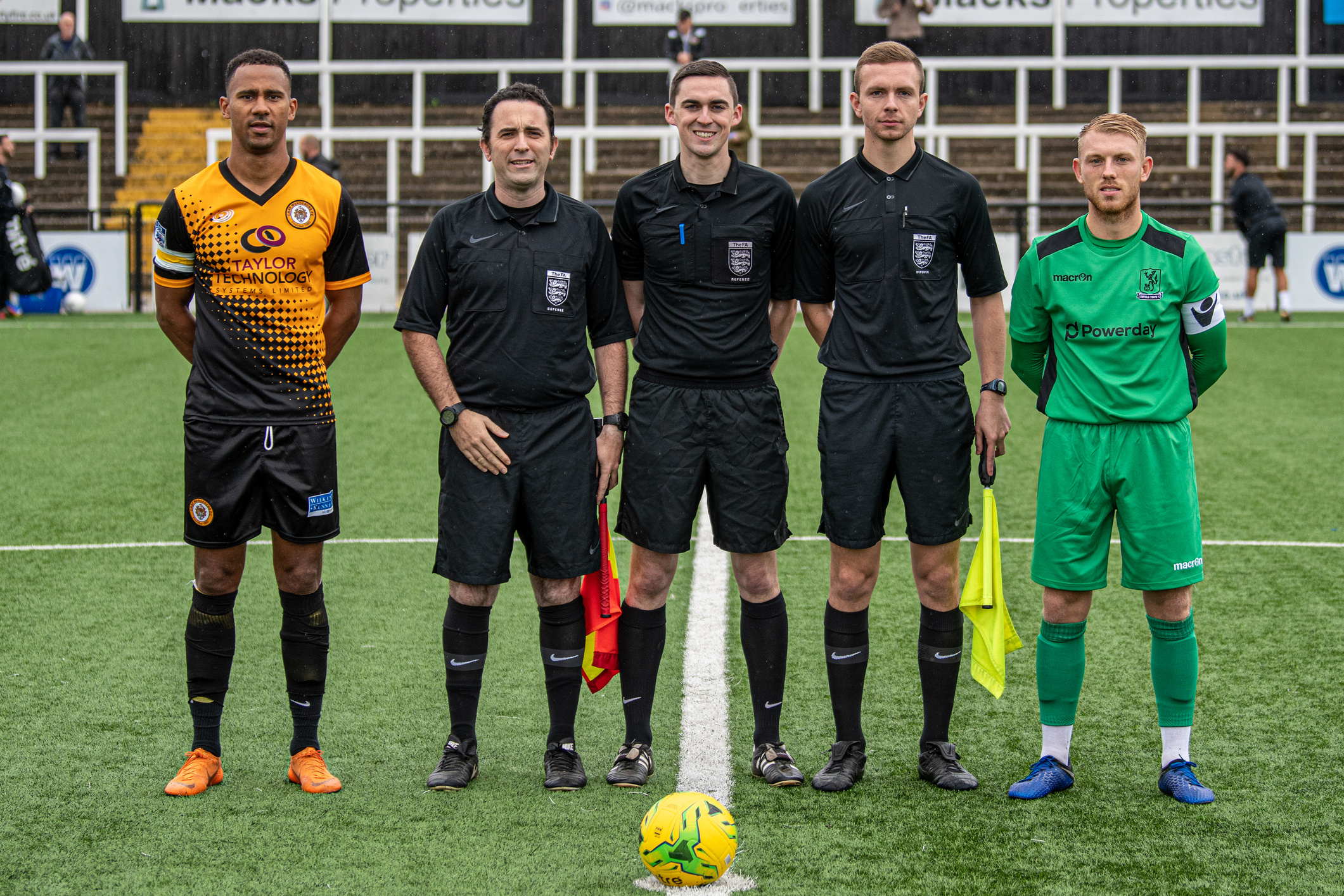 On a warm Saturday afternoon here is a pictorial look back to one of the games of the season at Hayes Lane in the Isthmian Premier. Cray came into the game on a steady unbeaten league run of 8 games but had lost narrowly to Haringey Borough in the FA Cup the previous Saturday.
The big bonus for Cray Wanderers and Tony Russell was the eagerly awaited return of Jay Leader for his first game of the season whilst Tom Phipp made his first start since the Corinthian Casuals game in August.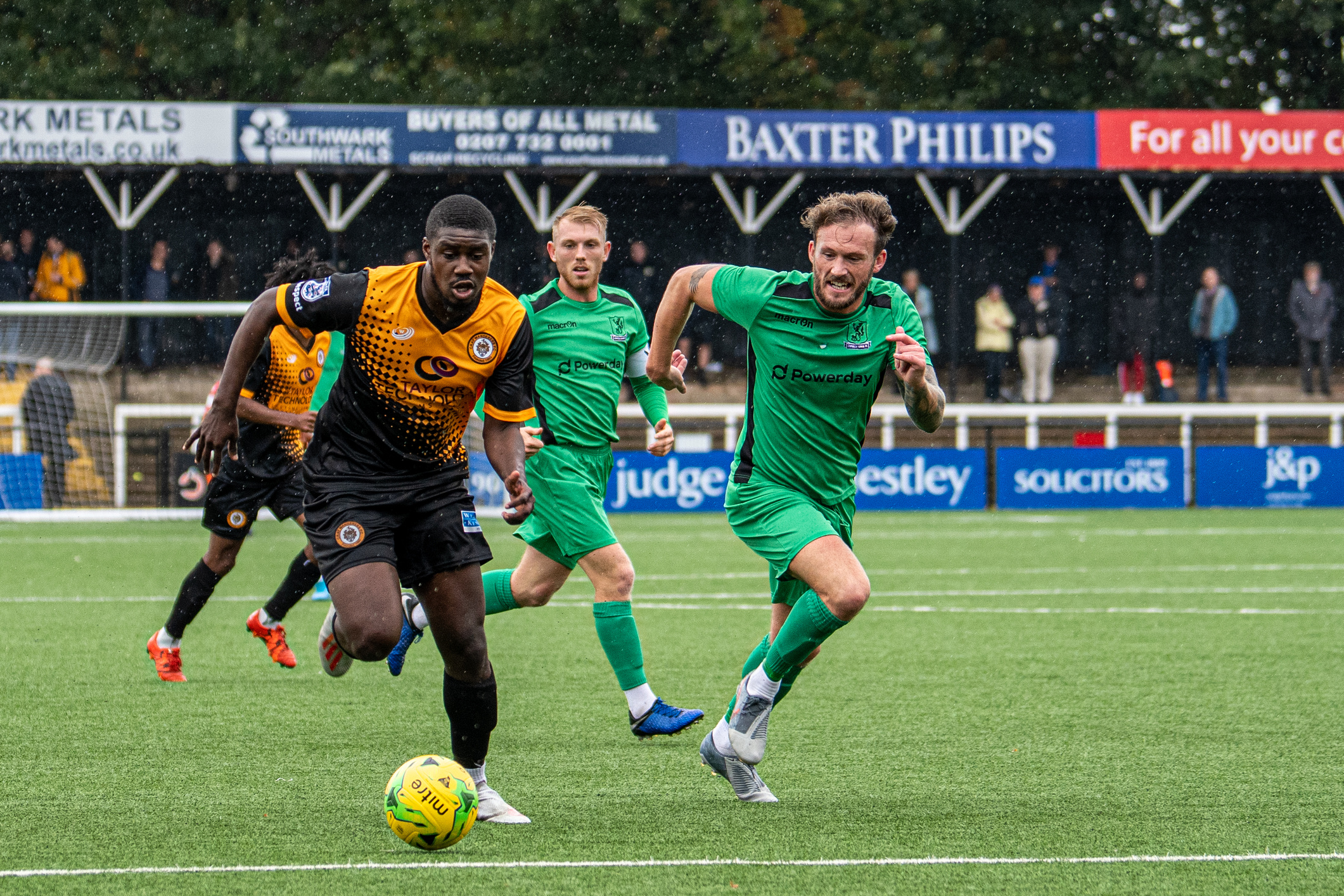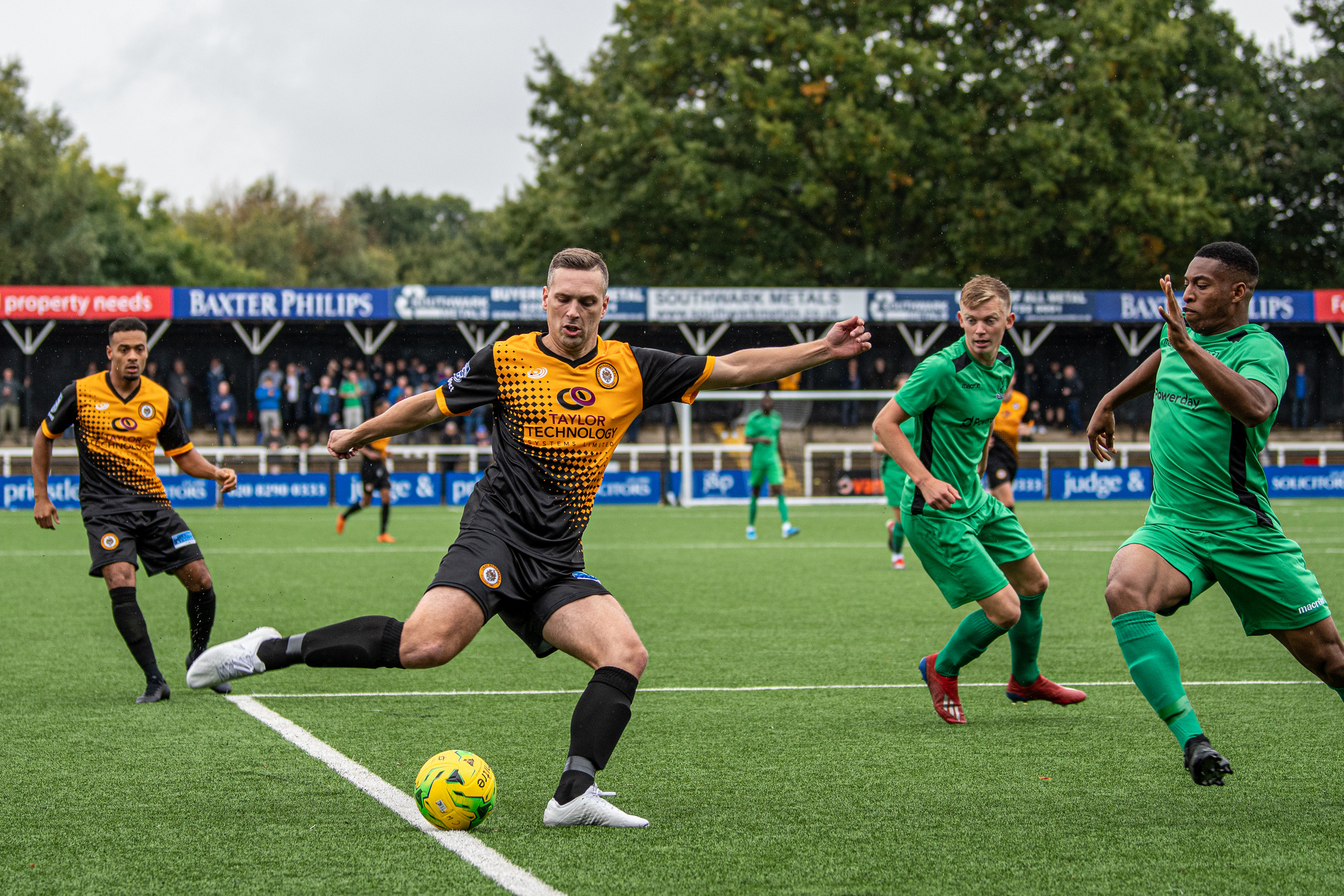 On Non-League Day and with a bumper turnout of Cray Wanderers youth teams and parents this match saw a feast of great attacking play and Enfield Town 4th in the table were unbeaten away from home. On a wet afternoon the visitors settled down well and went in front after 2 minutes when Muhammed Faal was played through and lifted the ball into the net.
Five minutes later Cray showed good character and drew level when Tom Carlse's deft header down the left was dispatched clinically by the in-form Joe Taylor rifling a shot into the net.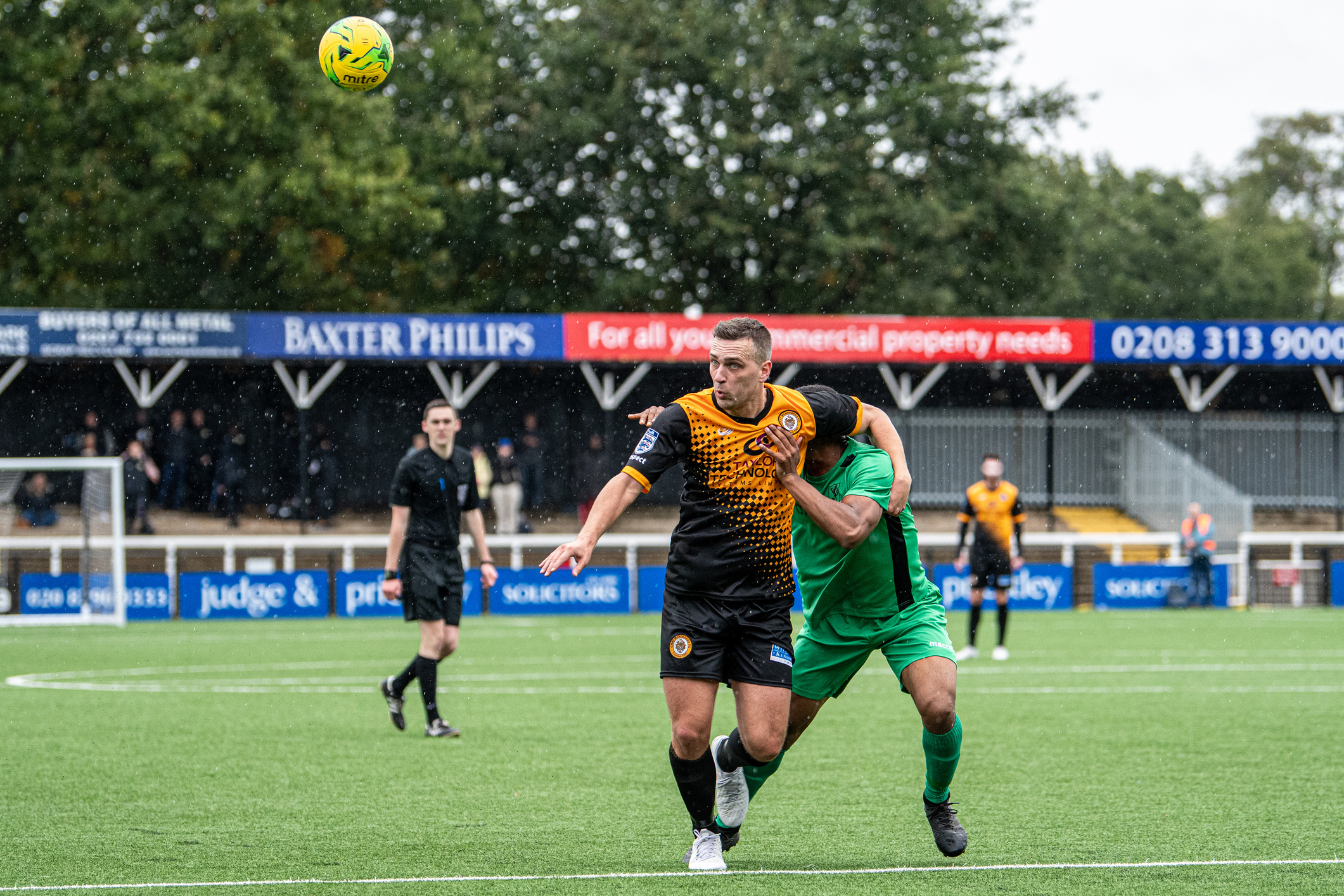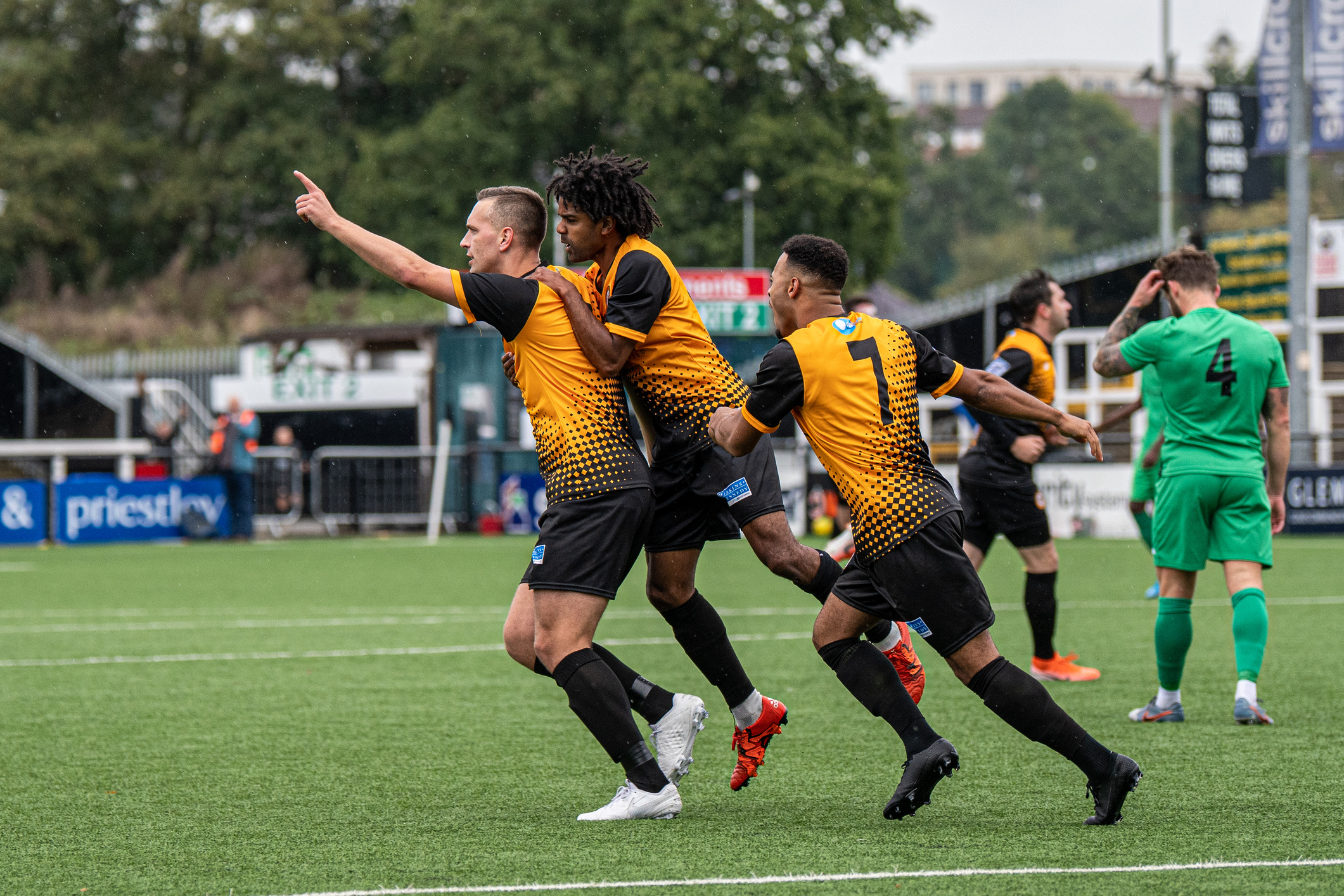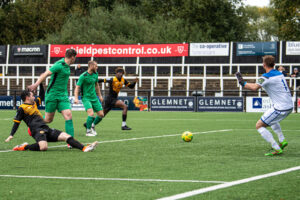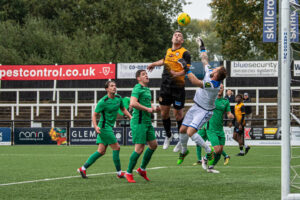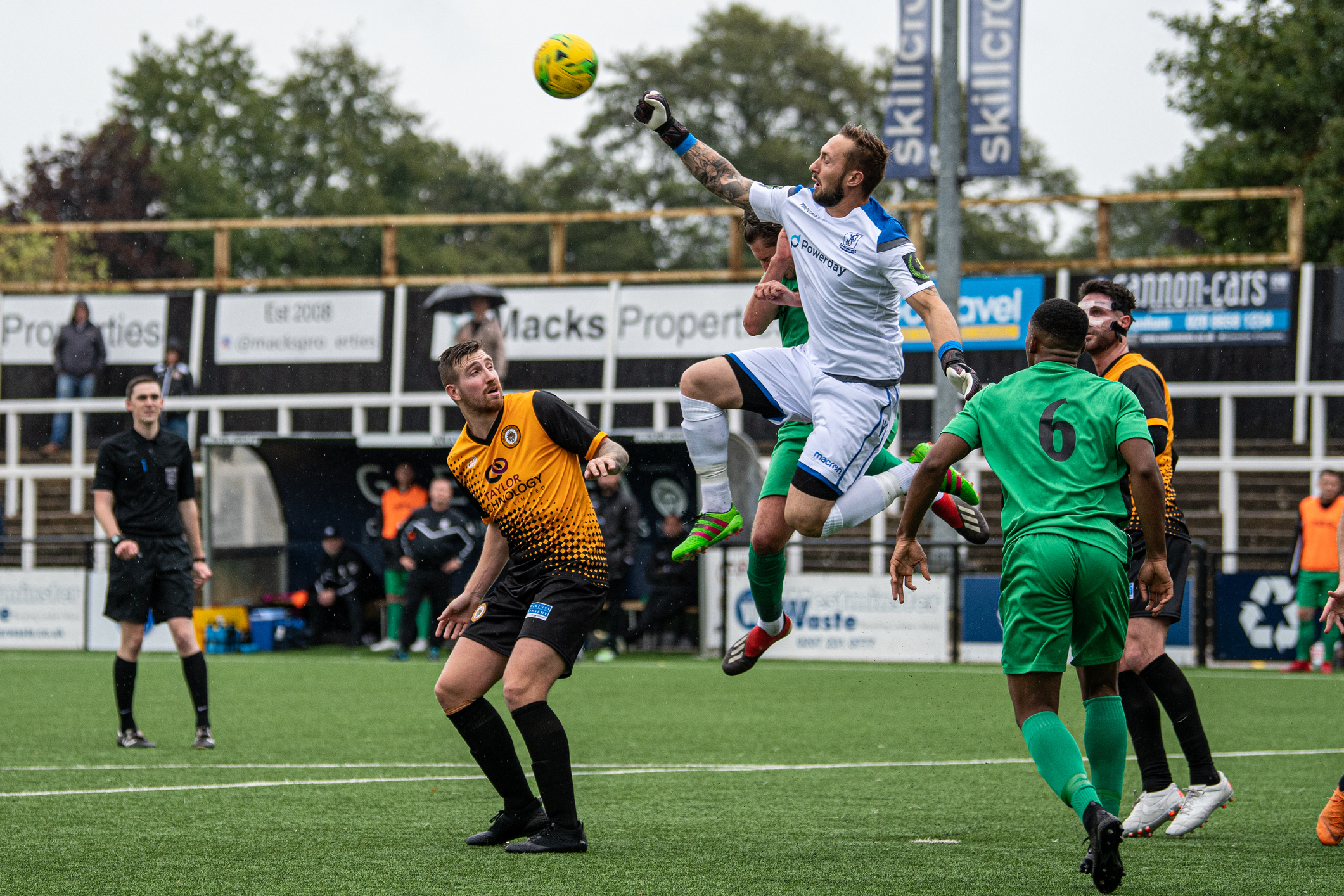 Both teams had opportunities to take the lead and both had penalty claims turned down but it was Enfield who regained the lead on 41 minutes when Faal latched onto a ball looking perhaps a tad offside but finished well into the bottom right corner.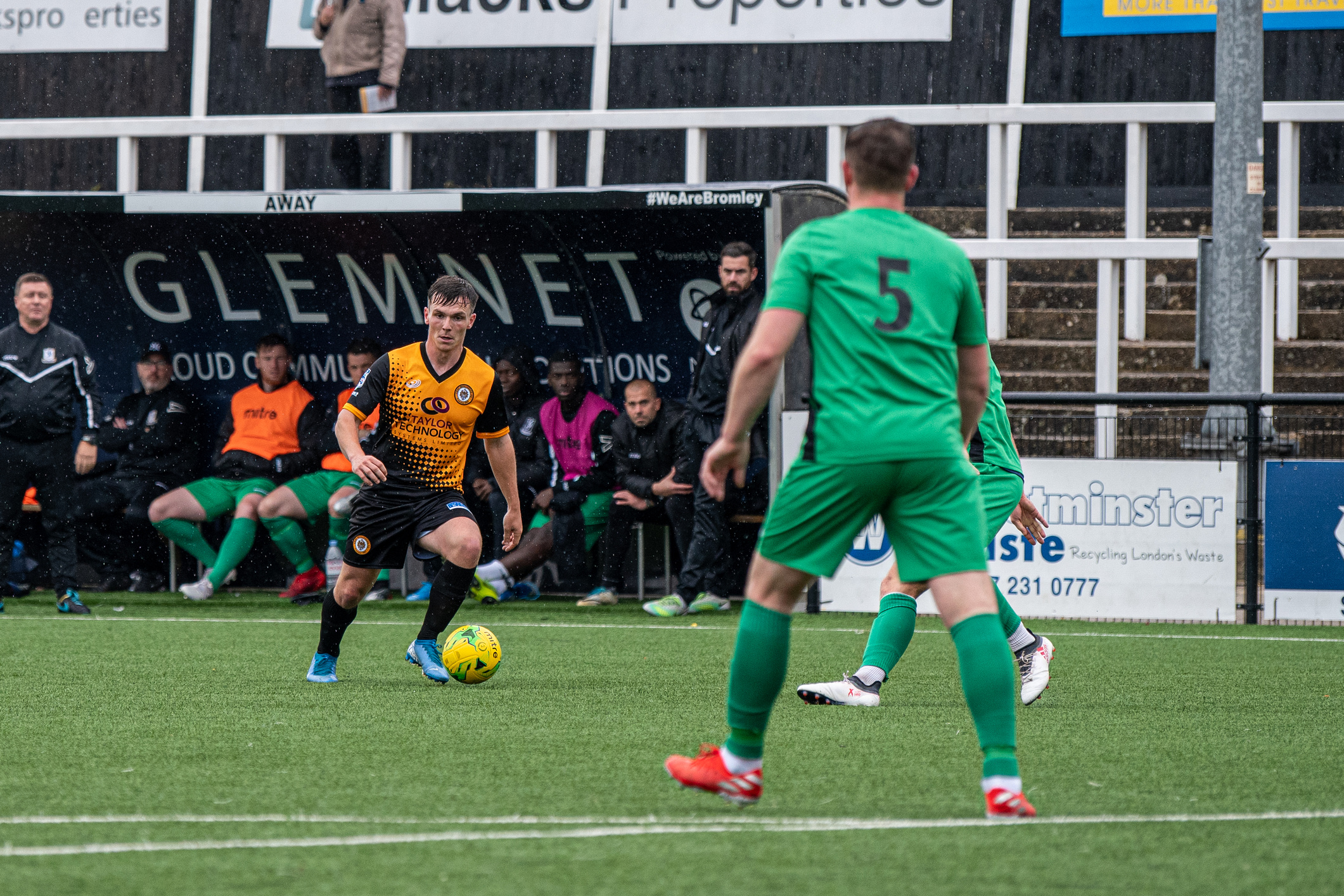 Enfield took a grip on the game with two goals from ex-Cray Wanderers U18s player Ken Charles, firstly in the 52nd minute turning home a flick on from a corner. Then in the 64th minute he finished sharply with a shot from the right of the area. In between those goals though Cray came close with Joe Taylor heading one chance wide and then fractionally off target with a shot and Andre Coker saw an effort cleared off the line.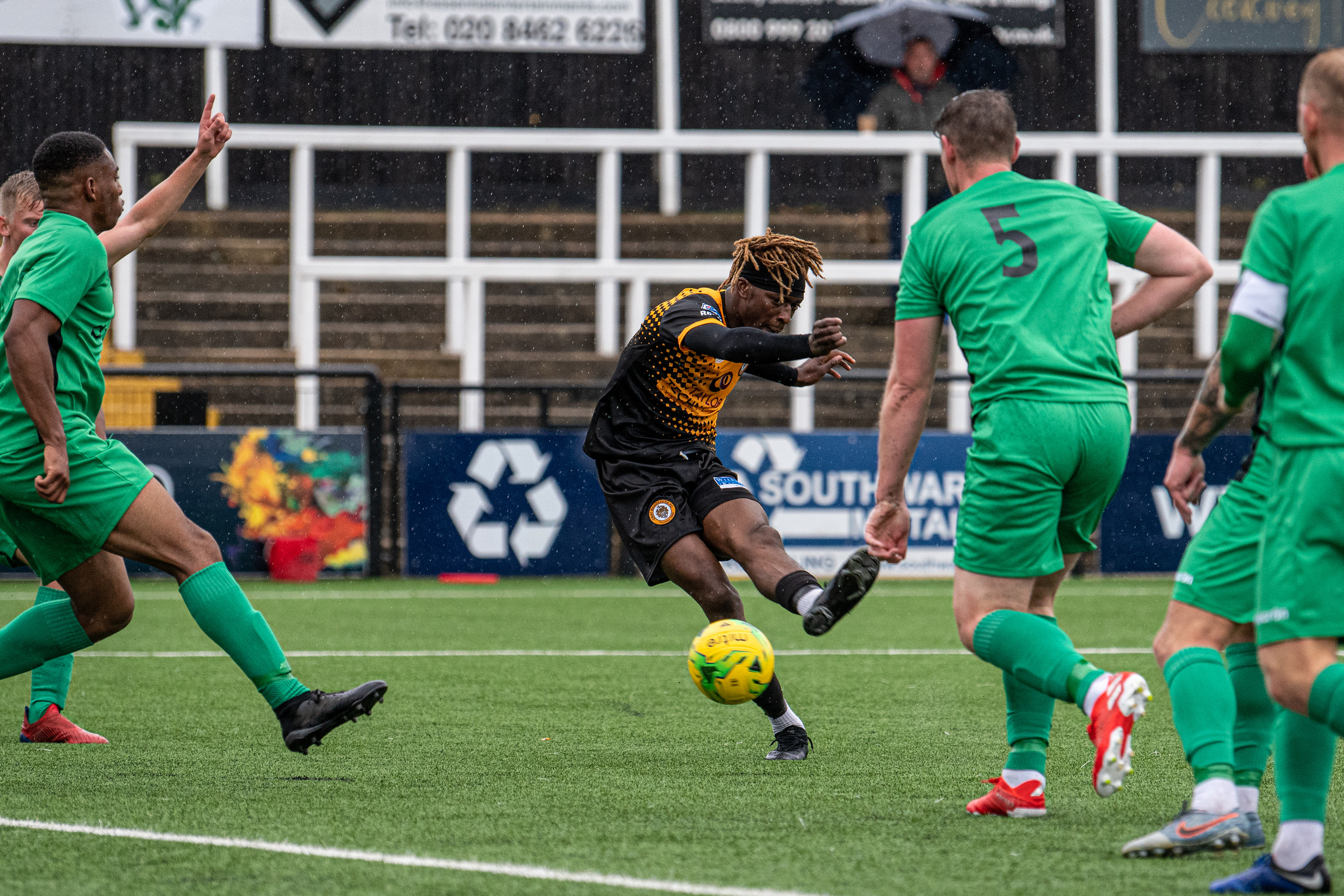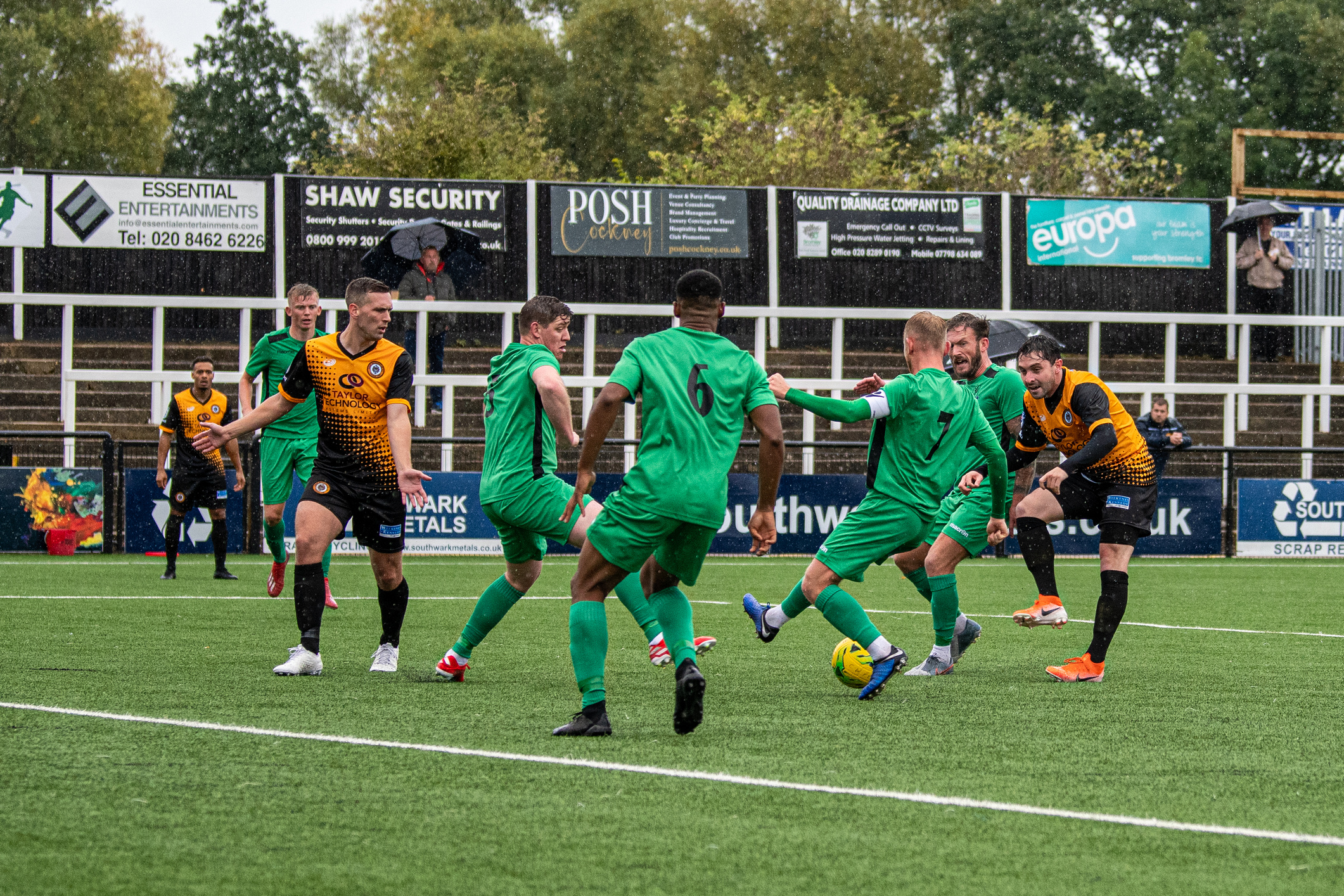 In the 70th minute it looked all done and dusted with Joe Payne hitting a shot from 25 yards which skimmed its way into the net to give Enfield Town a 5-1 lead.
Cray though showed remarkable resolve and in the 73rd minute seconds after Taylor had crashed a header against the bar, the ball came out to Tom Murphy who curled a beauty wide of the keeper into the net.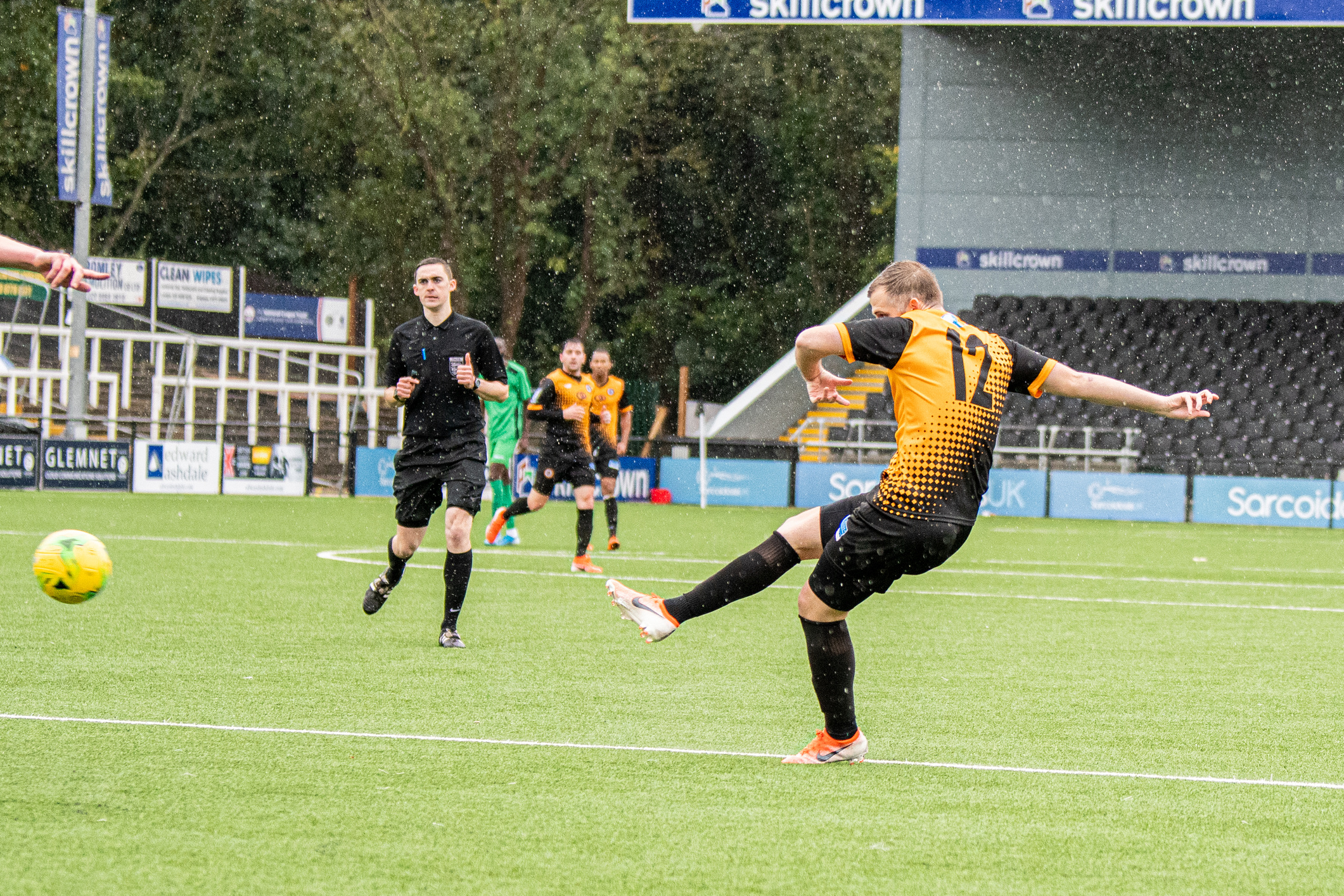 In the 85th minute, it was 5-3 when from a Bradley Pritchard corner Leader on his comeback match steered a header into the net and suddenly Enfield were looking a bit nervously at their lead. Especially when Leader came close again with a header just over.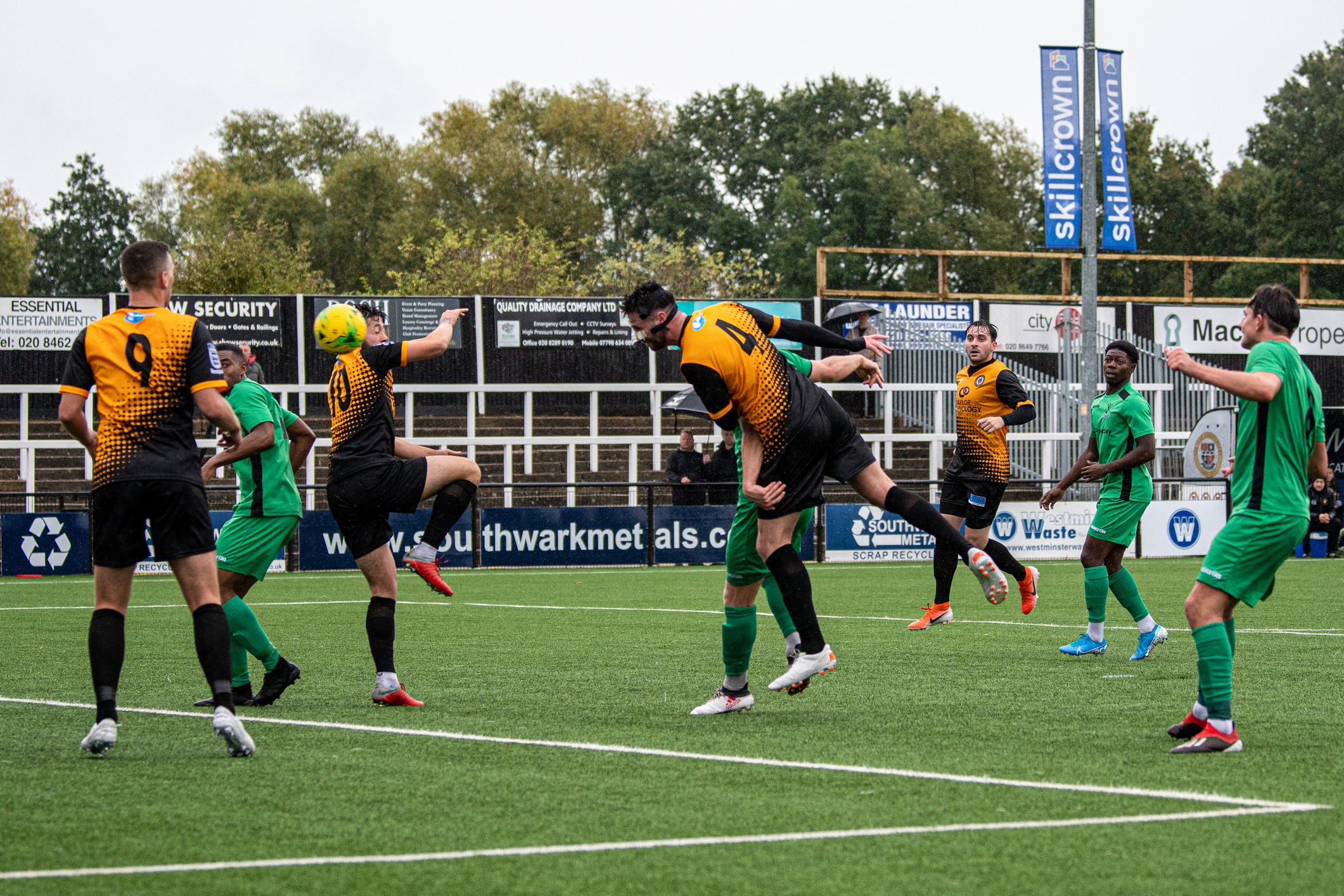 A breathless match ended with Lewis Carey making a superb save to deny Ryan Blackman with Cray going down to defeat but their was plenty to admire in the way Cray played and perhaps on this occasion just an example in the step up in pedigree from Isthmian South-East to Premier. At this stage Cray were 10th in the table 12 points behind leaders Folkestone Invicta and 8 behind 5th placed East Thurrock United.  After a plethora of home league games, Cray would now embark on three away games over the next 7 days.
Cray Wanderers: Lewis Carey, Ben Mundele, Tom Carlse, Jay Leader, Mitchell Nelson (Capt.), Tom Phipp (Freddie Parker, 65), Charlie Allen, Bradley Pritchard, Jerome Federico, Andre Coker (Tom Murphy, 68), Joe Taylor: Subs: Lee Lewis, Charles Etumnu, Geofrey Okonkwo
Att: 621
Cray Wanderers vs Enfield Town – The post match thoughts of Tony Russell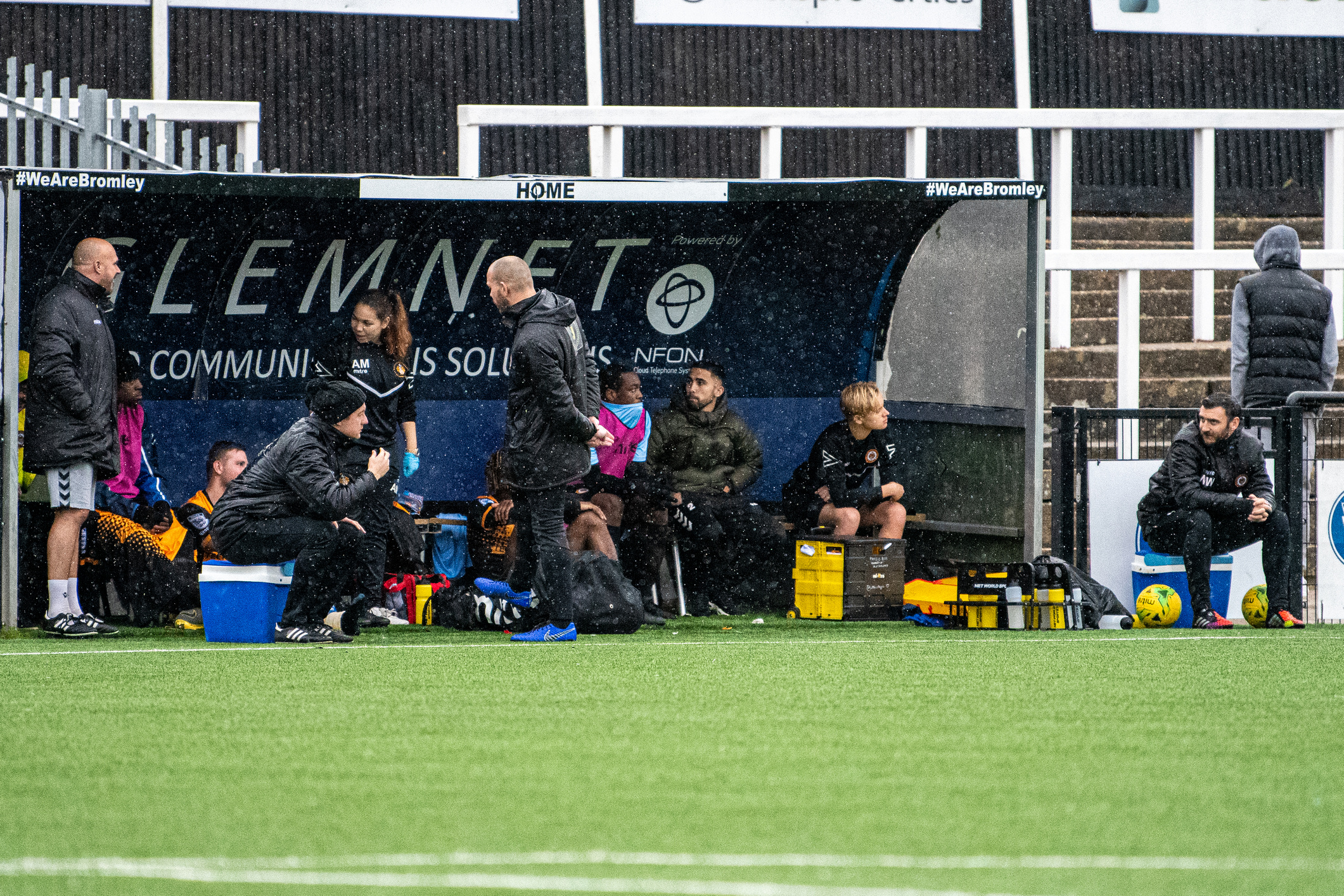 "We've had a look back at the whole game and it is an unbelievable football match. Take the goals out of it we have played so well. They are a good side but looking back you'd wonder how have we lost that? We felt from feedback that we didn't show them enough respect as the information the centre-halves had before the game was that if you allow their no 10, Muhammadu Faal to get across you he will finish and he is equally good with his back to goal. We tried to play a high line and play offside in the first half and he got in twice and scored. Second half we sorted it out and he wasn't as influential but Ken Charles has scored two well taken goals and then a shot from distance is deflected in and suddenly it is 5-1.
At this stage I took my earphones off at 5-1 to hear what was going on and I could hear Tom Carlse, Charlie Allen, Mitchell Nelson, Barney Williams encouraging the other players at 5-1 down. Some teams would have folded but the noise levels from those players, I said to them at the end I have never been so proud of them the way they carried on and tried to turn it around. Enfield have had one of those days and good luck to them as we've all had them when everything they have hit has gone in. We've reacted to that to the point where Enfield are asking how long there is to go and at 5-1 up after 70 minutes you shouldn't be asking that. We've pulled it back to 5-3, we've hit the post and missing headers, had one off the line. Suddenly they are hanging on for dear life. I said to them if you are going to lose a game of football then that is the way to go down fighting. We've learned following the game not to allow a centre-forward to get in front of you and also to respect more the teams in this league as we can't just turn up like last season and expect to coast through games.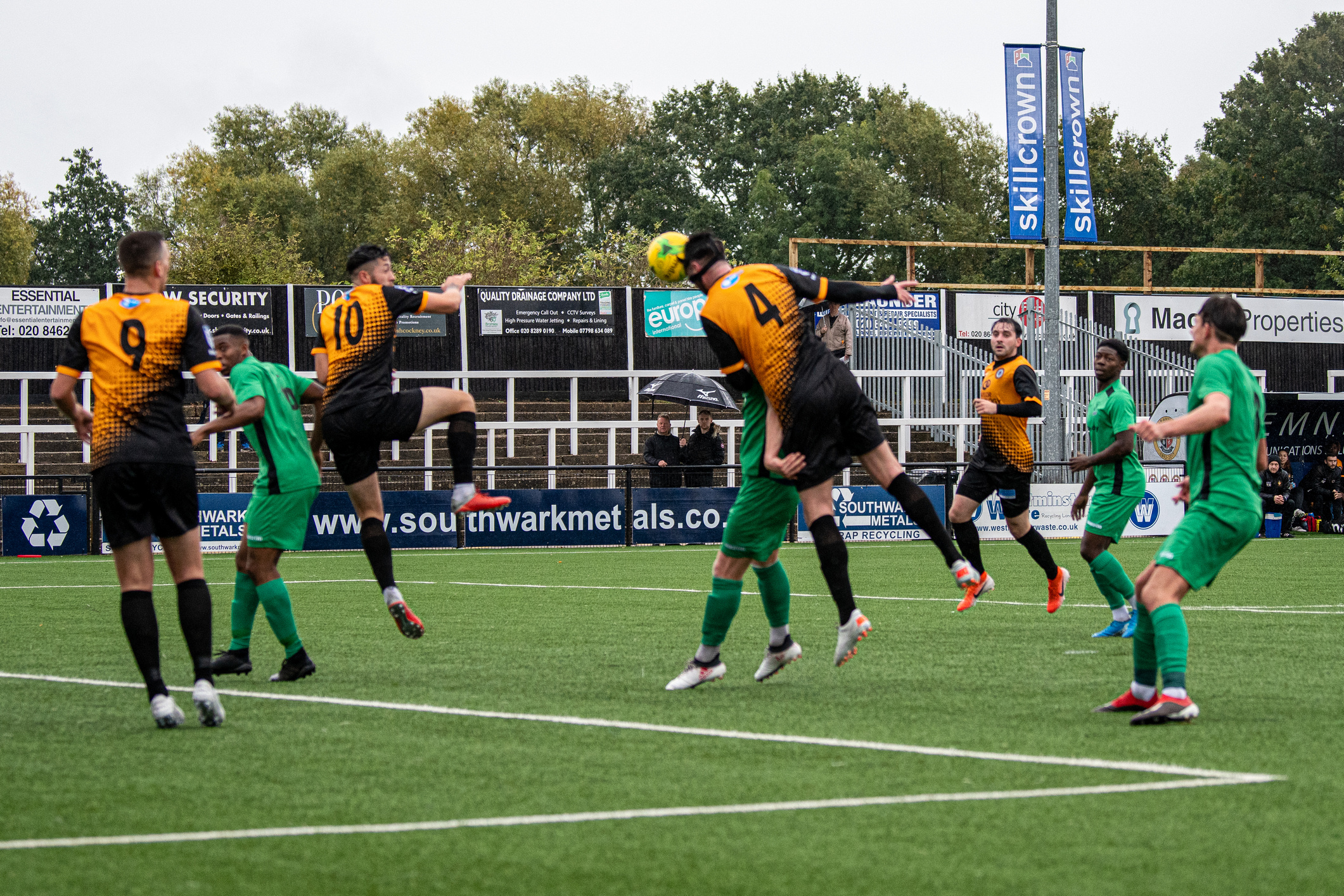 I'm enjoying it though, the quality of the managers here is very high and Enfield's manager Andy Leese was very nice to us after the game and said they was fortunate to come out of that with a win and we've gone down well at boardroom levels as well complimenting us on our style of football. It's an unforgiving league where we are going to get our pants pulled down once in a while. Along as we keep going, keep getting better and pushing, giving everything we've got who knows where we can end up as that is the great thing about football. You can never rule anything out"
Cray Wanderers vs Enfield Town – 12/10/2019 – Pitchside
It was a grey murky afternoon on Non League Day as Cray Wanderers faced Enfield Town at Hayes Lane in the Isthmian Premier. Ozay Booth was there with his video camera and here is pre-match buildup including a great crossbar challenge moment and game time look back at a glimpse of the future with the Cray Wanderers youth setup in attendance and one of the matches of the season.
LEAGUE RESULTS – 12/10/19 & LEAGUE TABLE