A note for Cray Wanderers supporters of some changes to our remaining pre-season schedule.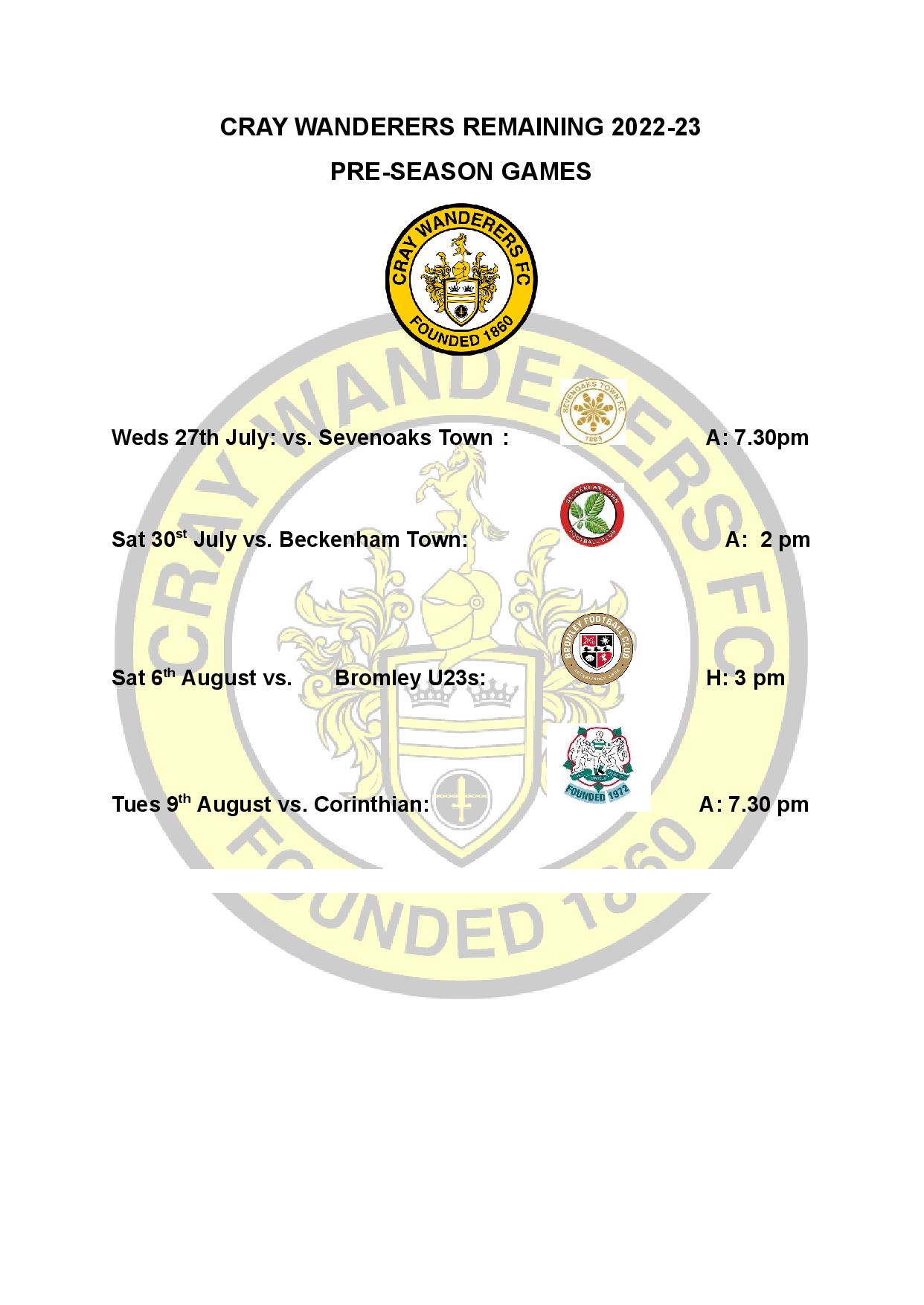 The match with Maidstone United at Hayes Lane, scheduled for Sunday 24th July has been cancelled.  This is at the request of Maidstone United who have two games in two days and a potential shortage of players.  The National South Champions out of respect to Cray Wanderers didn't want to send a youth team down so it was agreed to cancel the fixture.
The game at Sevenoaks Town which was due to be played on Wednesday 3rd August has been moved a week earlier to Wednesday 27th July, 7.30 pm ko at Greatness Park.  This is to assist Sevenoaks who requested a change as they play Horley Town in the FA Cup Extra-Preliminary Round on Saturday 6th August.
Finally, we have added a new match on Saturday 6th August. The Wands will play Bromley U23s at Hayes Lane, 3pm ko,  Admission for this match is £5 for all and tickets can be purchased in advance on the ticketing page – www.cray-wanderers.com/tickets.