Cray Wanderers make their first home appearance of the 2020's on Saturday 4th January as Wingate & Finchley are the visitors to Hayes Lane. Kick off is 3pm.
Cray will be looking to build on the momentum of a thrilling 4-3 win at Margate on New Year's Day which ended a mini blip of three games without a win and moved up to 6th in the table. Wingate & Finchley make their first appearance at the Wands since March 2014 in 21st place and were beaten narrowly, 1-2 at Haringey Borough with Alex Read scoring in the first half.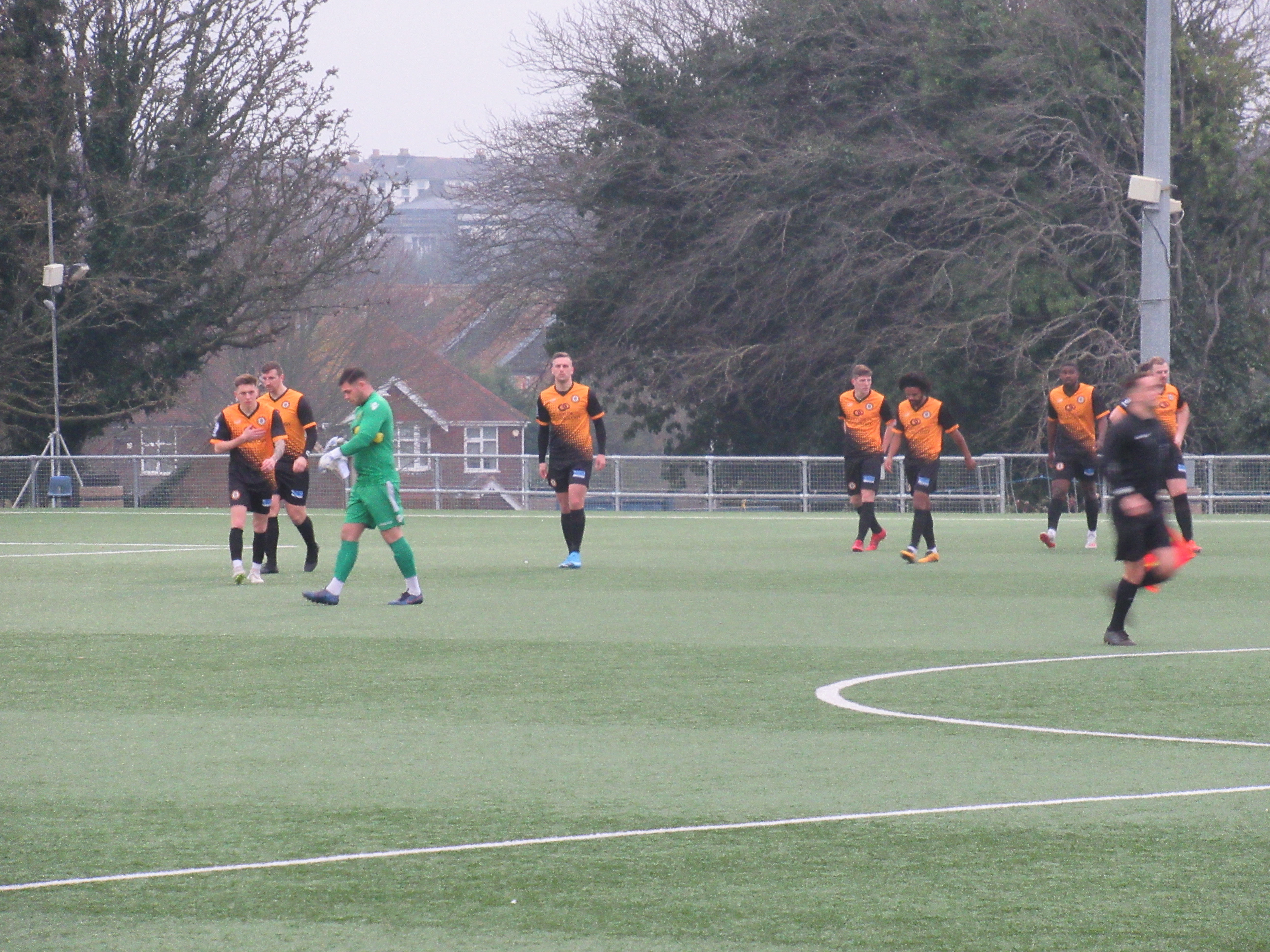 There were a lot of positives for Cray at Margate with a high quality and controlled first half display which merited a lead given by Joe Taylor after a sweeping passing move on the half hour. One of the big things for manager Tony Russell was the appearance of Tom Phipp for the first half and added that steel which perhaps at times has been lacking since his absence through injury since the beginning of November. The second half was an open, attacking affair and Taylor scored again early in the half before Margate staged a fightback to make it 2-2. However, a thunderbolt from Lee Lewis and another classy passing move saw Ben Mundele make it 4-2 before another Margate consolation.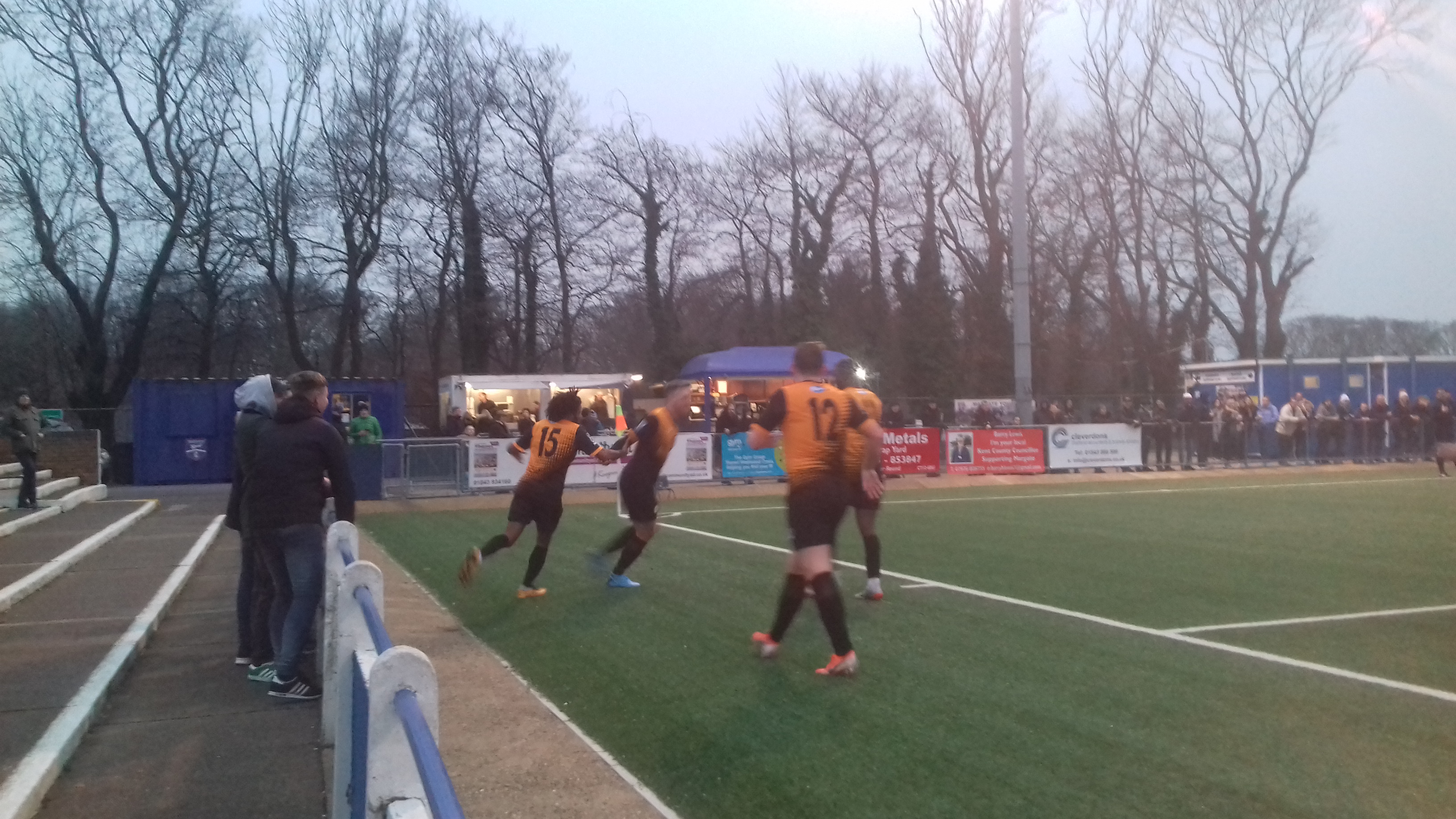 It has been well documented all season the amount of injuries the team have had and were without full backs Barney Williams and Tom Carlse and players have fitted in to different roles like Charlie Allen and the team deserves credit as apart from perhaps the first half against Bognor Regis Town have played well in games and perhaps not quite had the rub of the green. There were other good performances especially from Taylor and Bradley Pritchard, Lee Lewis, Mundele, Karl Dent, Tom Murphy and Joel Rollinson all played well at Hartsdown Road and Jay and Mitchell at the back repelled the Margate fightback.
.
Wingate & Finchley played Cray at Summers Lane as recently as November 12th and on that occasion Rollinson's third minute opener proved decisive but it was a very close game and Wingate had their moments to show this will be a tricky game. Since then, Spencer Knight's side have yet to win and have picked up just two points but most of the games since have been against top sides and more often than not have ended in defeats by just the odd goal. Wingate & Finchley have 12 points but forward Ola Akinsanya has been in good form and scored a hat-trick in a 3-3 draw at Corinthian Casuals on December 14th.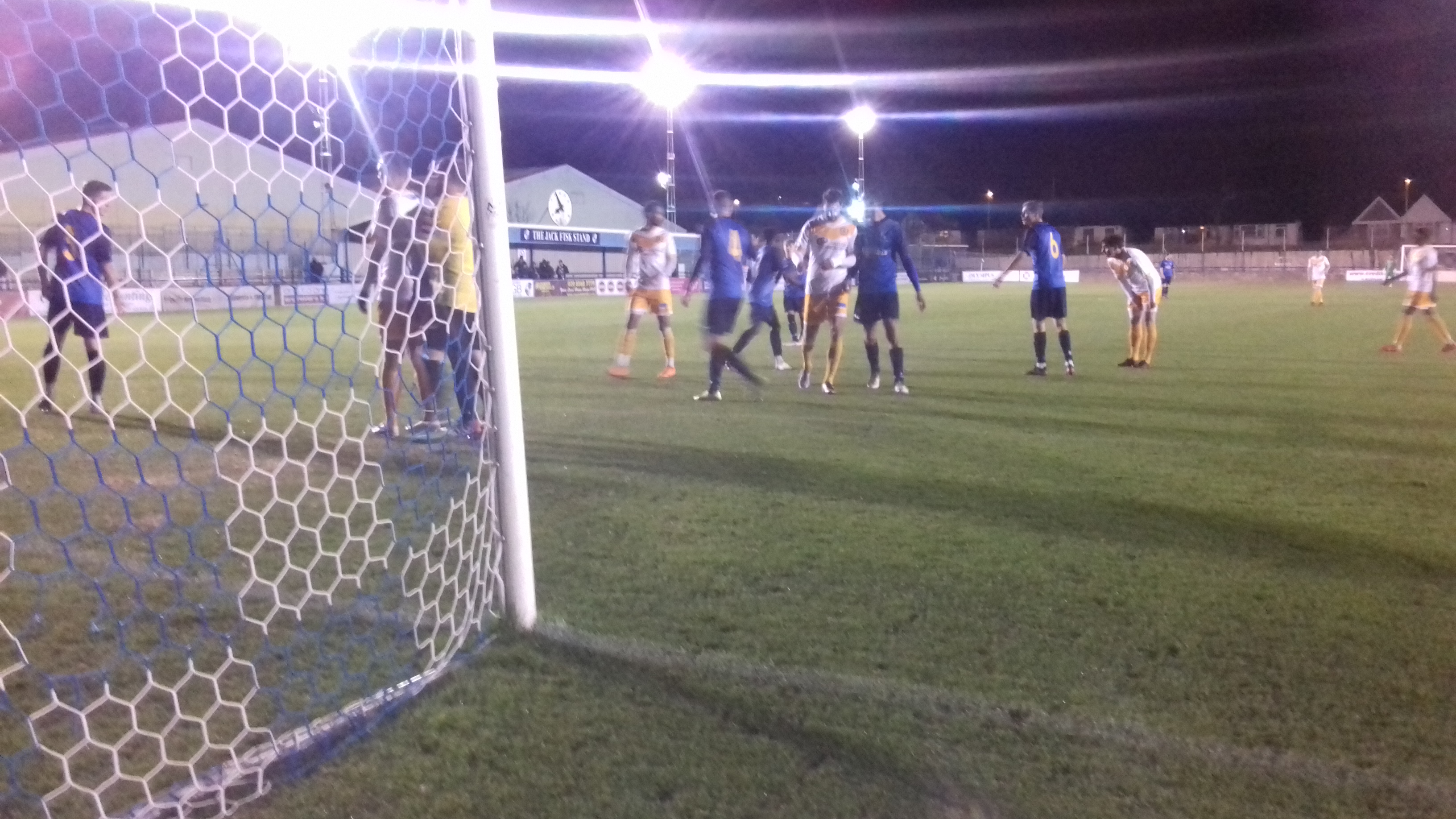 Away from home, Wingate & Finchley won at Lewes (2-1) and picked points from trips to Bowers & Pitsea (1-1), Brightlingsea Regent (1-1), Enfield Town (2-2) and Corinthian Casuals (3-3). They were beaten at Hornchurch (0-2), Horsham (1-2), Cheshunt (0-1), East Thurrock United (1-3) and Haringey Borough (1-2). At home they beat Haringey Borough (1-0) and drew with Kingstonian and Folkestone Invicta but were beaten in their other games against Bognor Regis Town, Merstham, Bishop's Stortford, Cray Wanderers, Worthing, Carshalton Athletic, Hornchurch and Potters Bar Town. Since the last game they have added forward, Bilal Sayoud on a dual registration with Met Police and scored in the recent game against Potters Bar Town.
Wingate & Finchley have been members of the Isthmian Premier since 2011-12 so now well established. Last season they finished 19th, two points ahead of relegated Whitehawk but two seasons before that reached the playoffs.
The two sides meet in the league at Hayes Lane for the first time since the 2013-14 season when both sides were relegated from the Premier although Wingate & Finchley were eventually reprieved. In the league the sides have met 7 times with Cray winning three, Wingate & Finchley once and three draws. The last game was on Sunday 23rd March 2014 and ended 2-2. Cray twice came from behind through Moses Ashikodi and Alex Stavrinou with Marc Weatherstone and Craig Davies scoring for the visitors. The sides have met six times in cup competitions with Cray winning four and Wingate & Finchley two. Fans of a certain vintage may remember Cray meeting the original Wingate club during the 1950's in the London League Senior Division including the Wands two title winning seasons.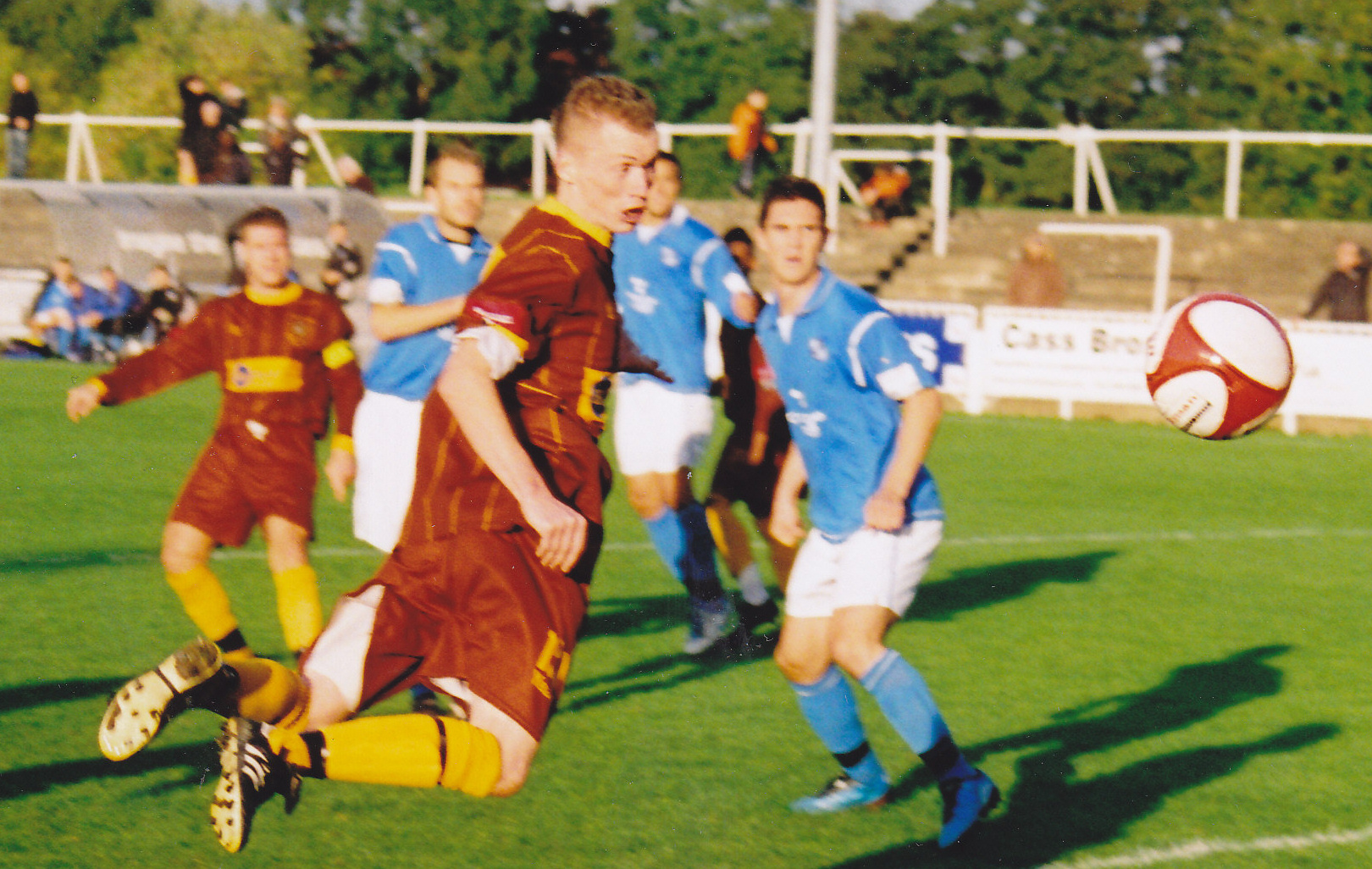 Aaron Day scores with a header against Wingate & Finchley in the FA Trophy in October 2010  
Wingate & Finchley were formed in 1991 after a merger of Wingate FC and Finchley FC and the sides playing at Finchley's ground at Summers Lane were placed in the South Midlands League. In 1994-95 they were promoted to Division Three of the Isthmian League and were promoted in 1998-99 before being relegated the following season. They then moved between Division One North and the Eastern Division of the Southern League before returning to the Isthmian North. In 2009-10 they finished third in the North losing to Enfield Town in the Playoff Semi Final. The following season was their most successful winning promotion via the playoffs after a third placed finish and beat Harlow Town and Brentwood Town to go up. This was alongside winning the Isthmian League Cup and London Senior Cup in the same season. They settled well into the Premier Division although survived relegation in 2013-14 via a reprieve and in 2016-17 finished fifth losing to Bognor Regis Town in the playoff semi-final.
With the sides requiring points at both ends of the table and who play good, progressive football this should be a cracking game. Admission is £10.00 adults, £5.00 concessions/U16s but if you are a season ticket holder of a Premier League/EFL/National League club then the Football For A Fiver offer this season offers a chance to see some excellent football at a affordable cost.