The Isthmian Premier League fixtures for the 2022-23 season were released this afternoon.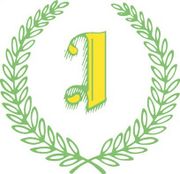 We begin the season with a trip to Billericay Town who return to the league from the National South on Saturday 13th August.  The Wands first home match will be on Wednesday 17th August vs Bognor Regis Town and will be followed by the visit of Canvey Island on Saturday 20th August. Another tough trip to Bishop's Stortford on Saturday 27th August and Cray will be at home to Margate on August Bank Holiday Monday.
Cray will travel to Margate on Boxing Day and will face Herney Bay at home on Monday 2nd January for the Christmas/New Year fixtures.
We go to Canvey Island on 7th January,  Aveley on 21st January, Hastings United on 18th February and Herne Bay on Easter Monday (10th April, 2023).
A couple of Sunday home games at this stage, Sep 18th vs Bowers & Pitsea but this is also FA Cup 2QR day so if we get through to this round could be away on 17th September. Also at home on Sunday 11th December vs Haringey Borough.  Please see the list below and I'm sure you can pick your favourites out the games and details of every game will appear here or any change of fixtures in the coming months.
Right now we can plan our lives for the next 9 months and there is a World Cup Finals in November and December to increase the enjoyment levels.
PITCHING IN ISTHMIAN PREMIER FIXTURES – 2022-23
Sat Aug 13: Billericay Town v Cray Wanderers
Weds Aug 17: Cray Wanderers vs Bognor Regis Town
Sat Aug 20: Cray Wanderers vs Canvey Island
Sat Aug 27: Bishop's Stortford vs Cray Wanderers
Mon Aug 29: Cray Wanderers vs Margate
Sat Sep 3 FA Cup 1QR
Sat Sep 10: Corinthian Casuals vs Cray Wanderers
Tues Sep 13: Folkestone Invicta vs Cray Wanderers
Sun Sep 18: Cray Wanderers vs Bowers & Pitsea/FA Cup 2QR
Weds Sep 21: Cray Wanderers vs. Hastings United
Sat Sep 24: Hornchurch vs Cray Wanderers
Sat Oct 1 Cray Wanderers vs Brightlingsea Regent/FA Cup 3QR
Sat Oct 8 FA Trophy 3QR
Sat Oct 15 Potters Bar Town v Cray Wanderers/FA Cup 4QR
Sat Oct 22: Cray Wanderers vs Enfield Town
Sat Oct 29 Horsham vs Cray Wanderers/FA Trophy 1st Rd
Sat Nov 5: Cray Wanderers vs Aveley/FA Cup 1st Rd
Sat Nov 12: Lewes vs Cray Wanderers
Sat Nov 19: Cray Wanderers vs Wingate & Finchley/FA Trophy 2nd Rd
Sat Nov 26 Carshalton Athletic vs Cray Wanderers/FA Cup 2nd Rd
Sat Dec 3: Kingstonian vs Cray Wanderers
Sun Dec 11: Cray Wanderers vs. Haringey Borough
Tues Dec 13: Bognor Regis Town vs Cray Wanderers
Sat Dec 17: Cray Wanderers vs Billericay Town/FA Trophy 3rd Rd
Sun Dec 26: Margate vs Cray Wanderers
Mon Jan 2: Cray Wanderers vs Herne Bay
Sat Jan 7: Canvey Island vs. Cray Wanderers
Sat Jan 14: Cray Wanderers vs Bishop's Stortford/FA Trophy 4th Rd
Sat Jan 21: Aveley vs Cray Wanderers
Sat Jan 28: Cray Wanderers vs Lewes
Sat Feb 4: Wingate & Finchley vs Cray Wanderers
Sat Feb 11: Cray Wanderers vs Carshalton Athletic
Wed Feb 15: Cray Wanderers vs Folkestone Invicta
Sat Feb 18: Hastings United vs. Cray Wanderers
Sat Feb 25: Cray Wanderers vs. Hornchurch
Sat Mar 4: Bowers & Pitsea vs Cray Wanderers
Sat Mar 11: Cray Wanderers vs Potters Bar Town
Sat Mar 18: Brightlingsea Regent vs Cray Wanderers
Sat Mar 25: Cray Wanderers vs Horsham
Sat Apr 1: Enfield Town vs Cray Wanderers
Sat Apr 8th: Cray Wanderers vs Corinthian Casuals
Mon Apr 10: Herne Bay vs Cray Wanderers
Sat Apr 15: Cray Wanderers vs Kingstonian
Sat Apr 22: Haringey Borough vs Cray Wanderers